Royal Chapel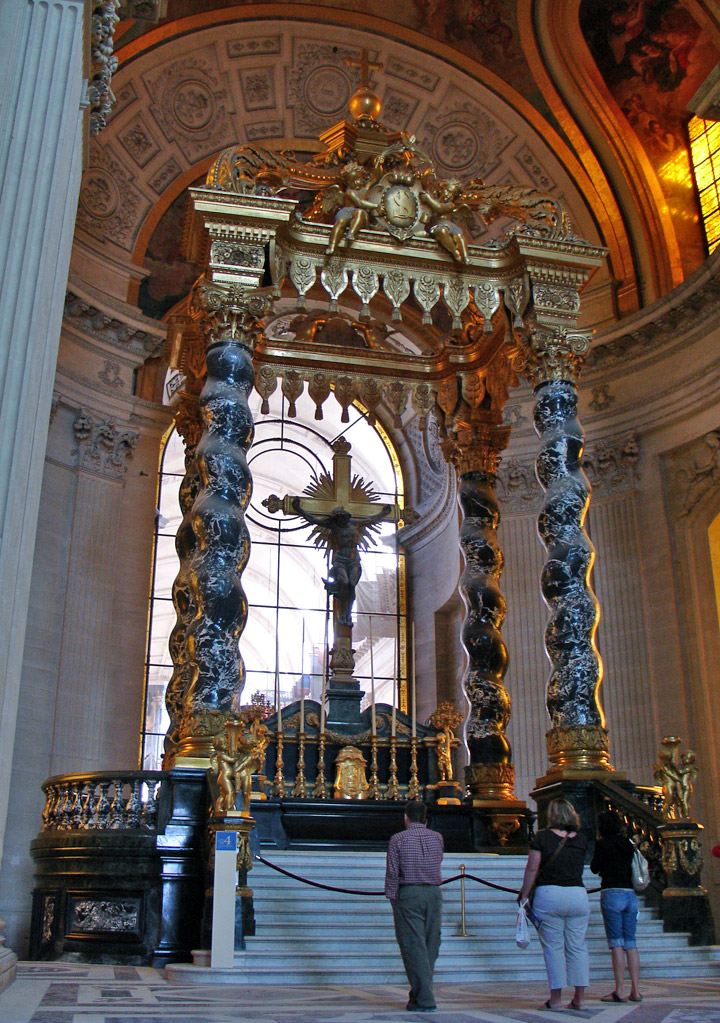 Royal Chapel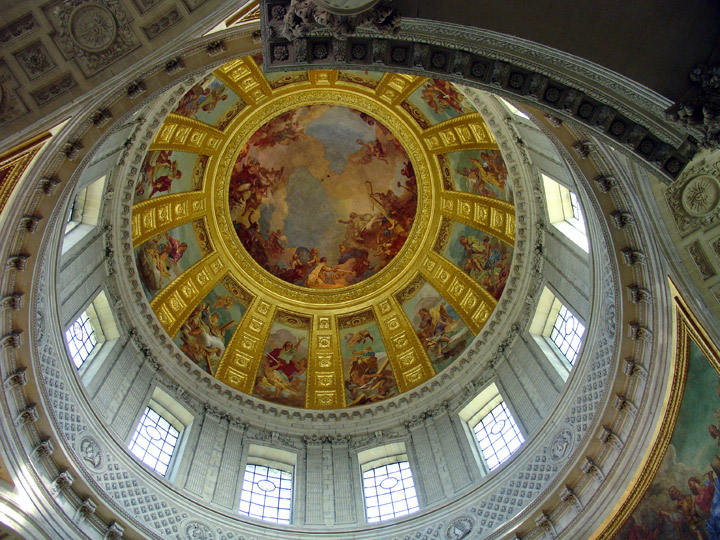 the Dome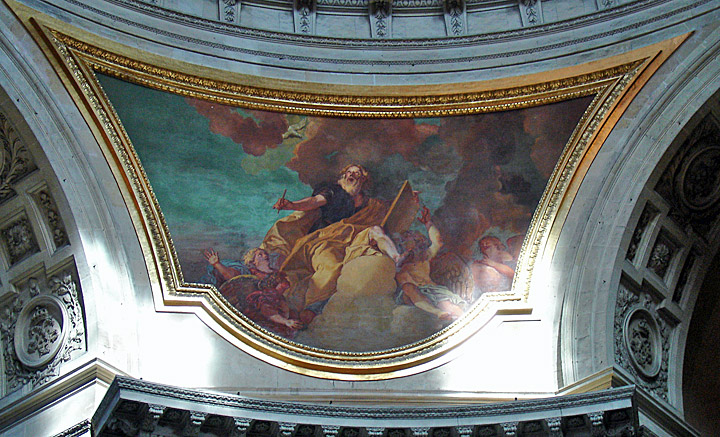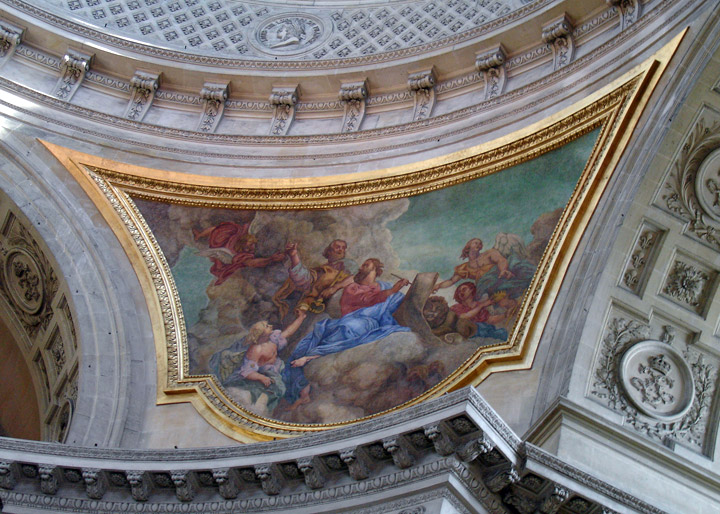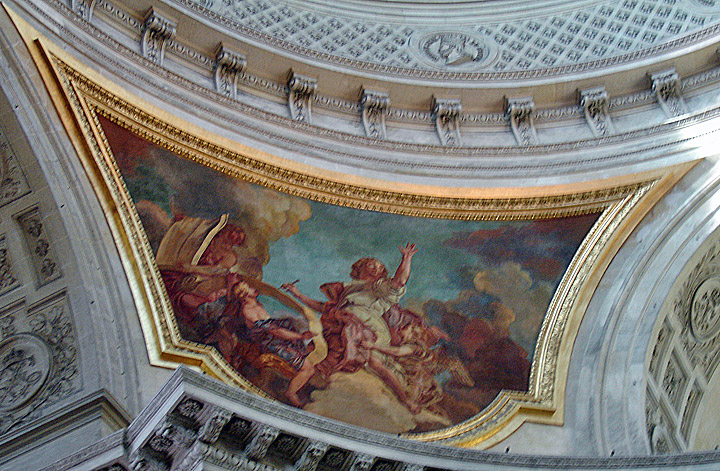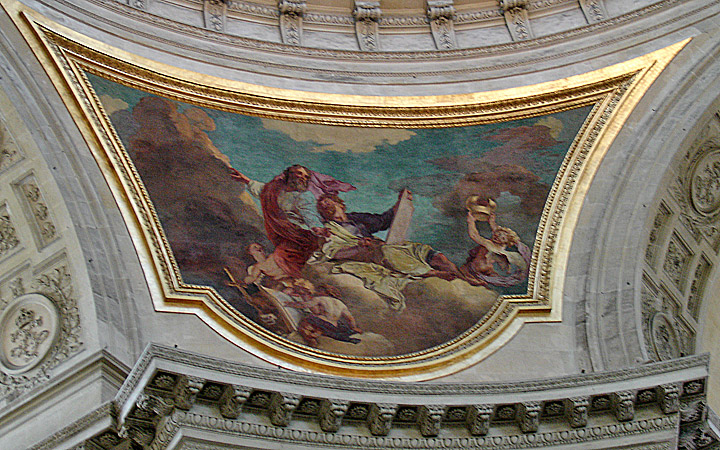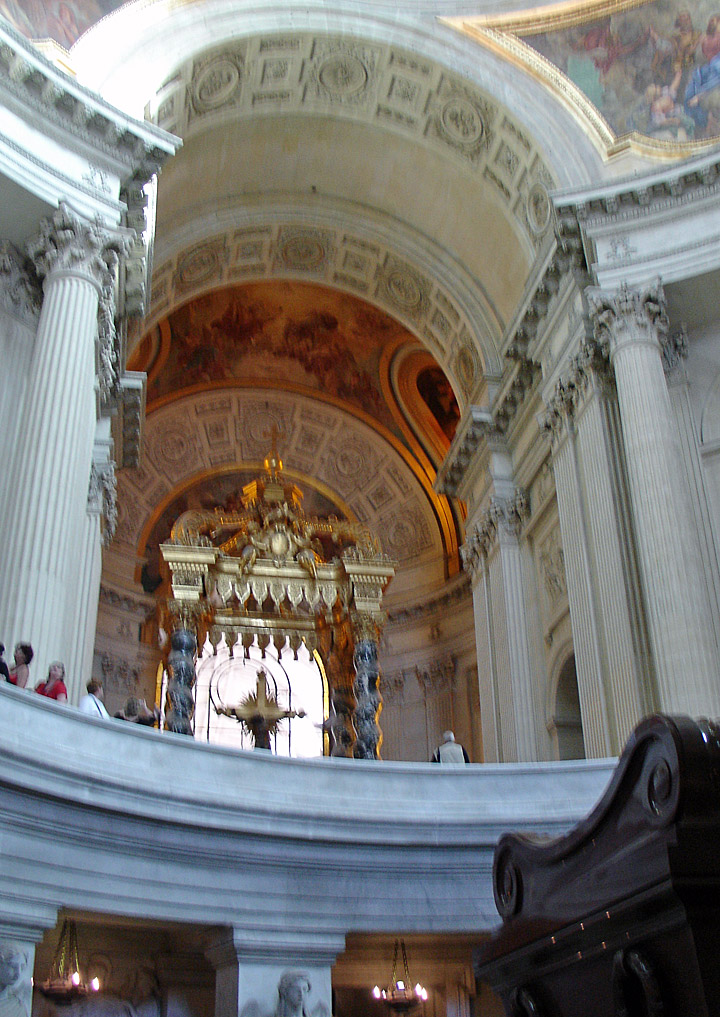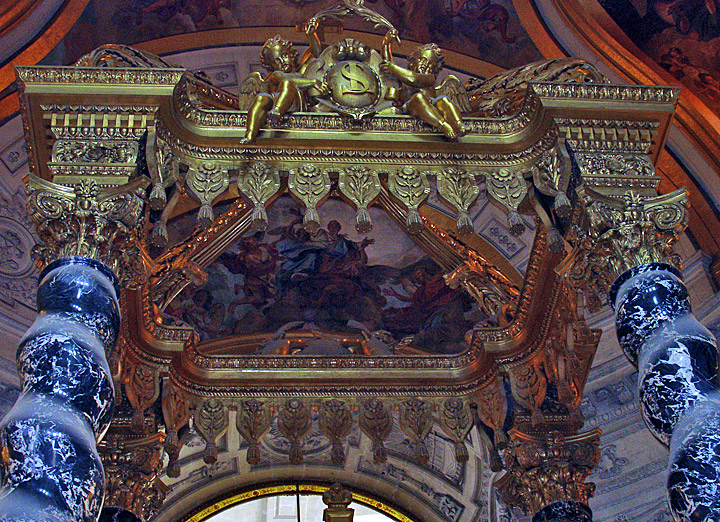 over the altar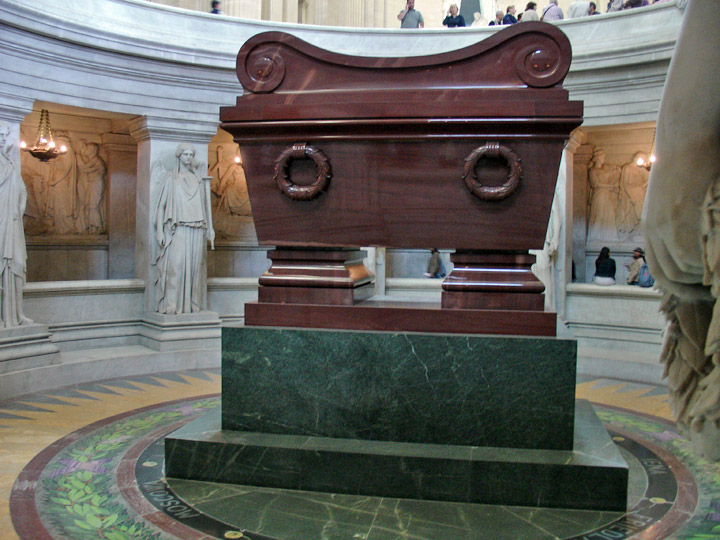 Napoleon's tomb
---
Others Honored in the Chapel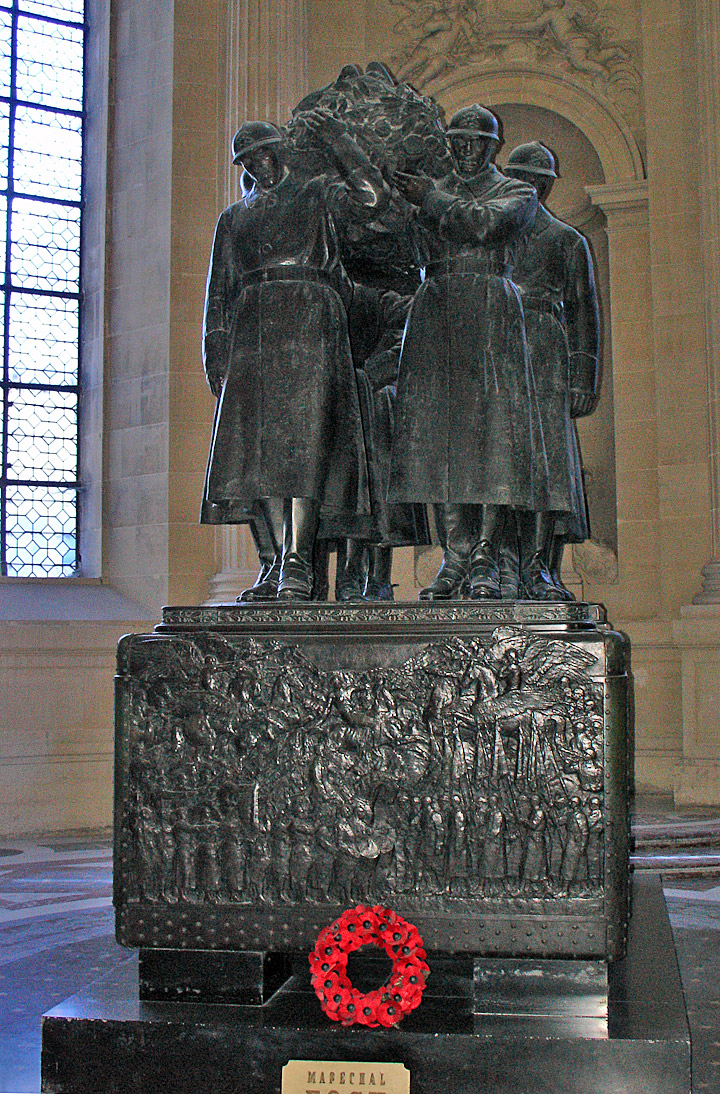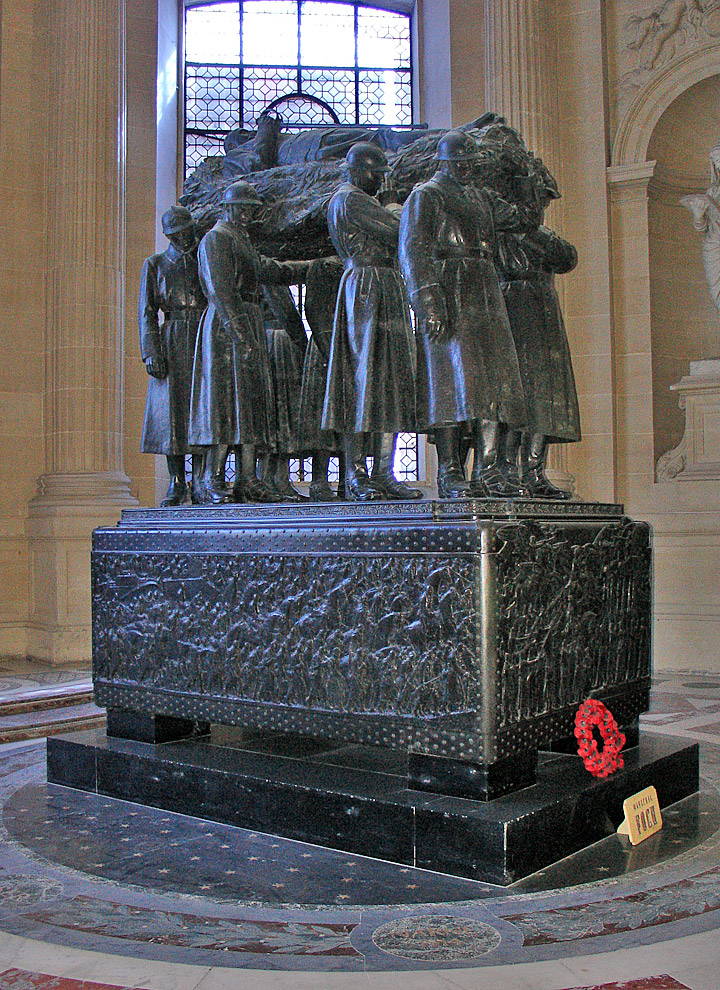 Marshall Ferdinand Foch
Foch, Ferdinand (1851-1929), French general, who commanded Allied armies on the Western Front during the final campaigns of World War I. Born in Tarbes, Foch was commissioned in the artillery corps in 1873 and became professor of strategy at the École Supérieure de Guerre (War College) in 1894. His lectures established him as a leading military theoretician of his country.
In October 1914, shortly after the outbreak of World War I, Foch was charged with the coordination of the heterogeneous French, Belgian, and British forces constituting the Allied forces in northeastern France. During 1915 and the greater part of 1916, he was the commanding general of the Allied armies in the north. In 1917 he became chief of the general staff of the French army.
The great German offensive in France in the spring of 1918, which threatened the Allies with defeat, impressed on them the urgent need of appointing a supreme military commander and in April Foch became commander in chief of all Allied armies, including the American, which was then fighting in France. After a number of initial setbacks, he launched the series of counteroffensives that led to final victory. In 1918 Foch was made a marshal of France and was elected to the French Academy. He died in Paris.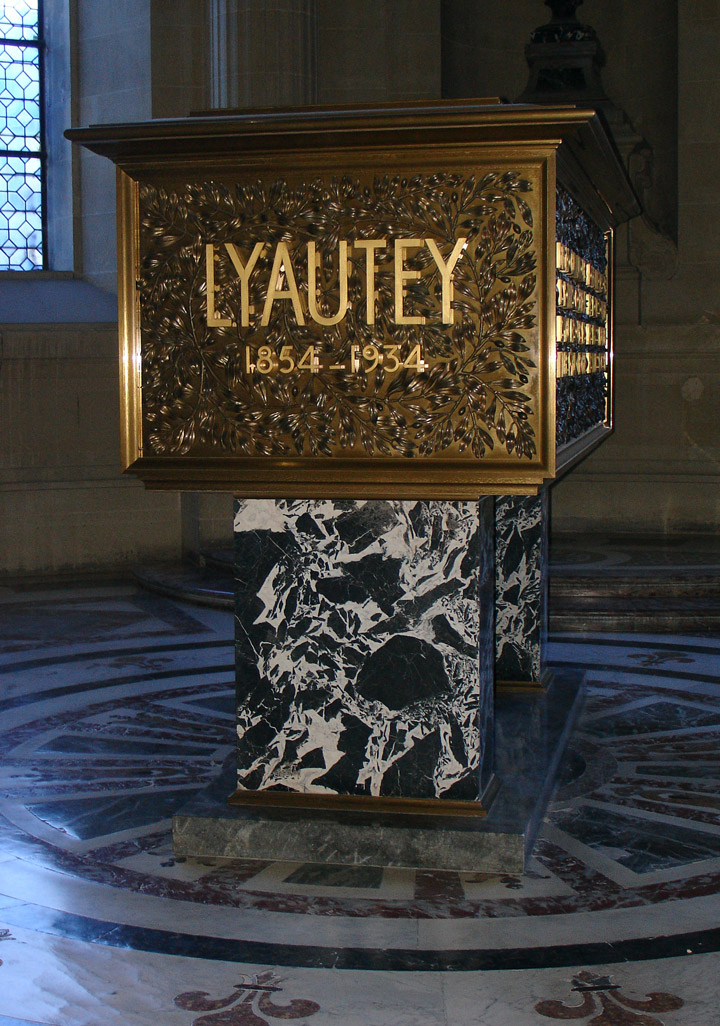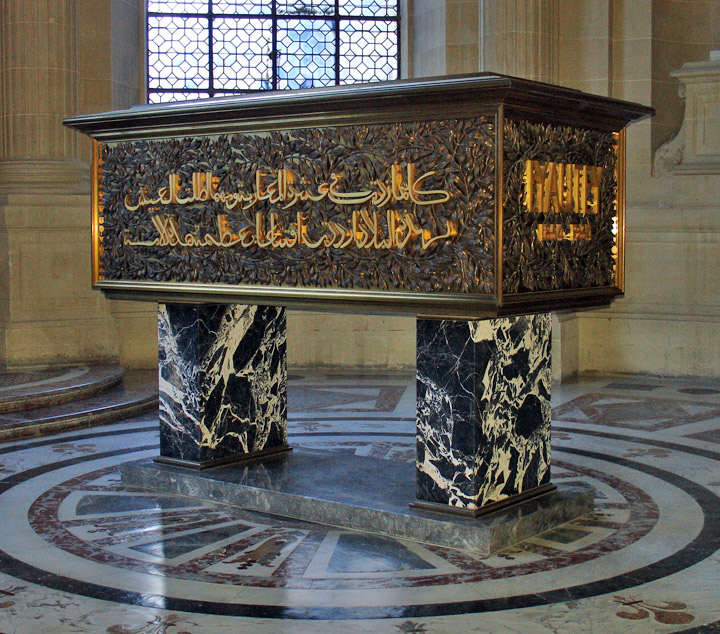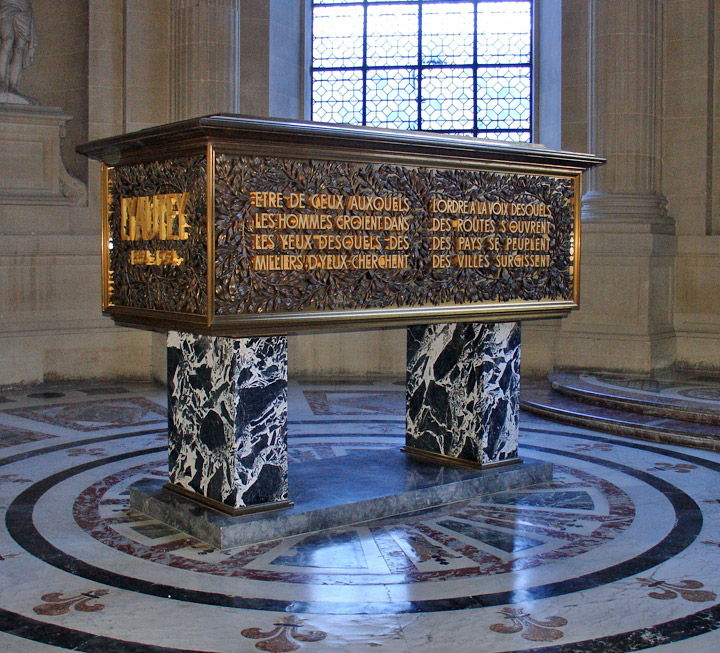 Marshal Lyautey, resident General in Morocco
Lyautey, Louis Hubert Gonzalve (1854-1934), colonial soldier, marshal of France, and member of the French Academy who was instrumental in advancing French colonial interests. Born of a military family in Nancy, Lorraine, France, Lyautey was trained at the Saint-Cyr military academy but achieved no distinction in his early military career. At the age of 40 he was unofficially exiled to the Tonkin Region of Indochina for writing an article critical of army policy. There he served under French colonial administrator Joseph Simon Gallieni, beginning one of the most famous leadership collaborations in French colonial history. After a brilliant success in conquering Madagascar, which became a colony of France in 1896, Lyautey was given command of French forces in Algeria. In 1914 he saved Morocco from German aggression, served for a few months as minister of war, and in 1921 he was created marshal. In 1925 he retired as resident general in Morocco, and his work there is now generally accepted as a masterpiece of colonial policy. Among Lyautey's published works are Le Rôle social de l'officier (1891) and Du Rôle colonial de l'armée (1900).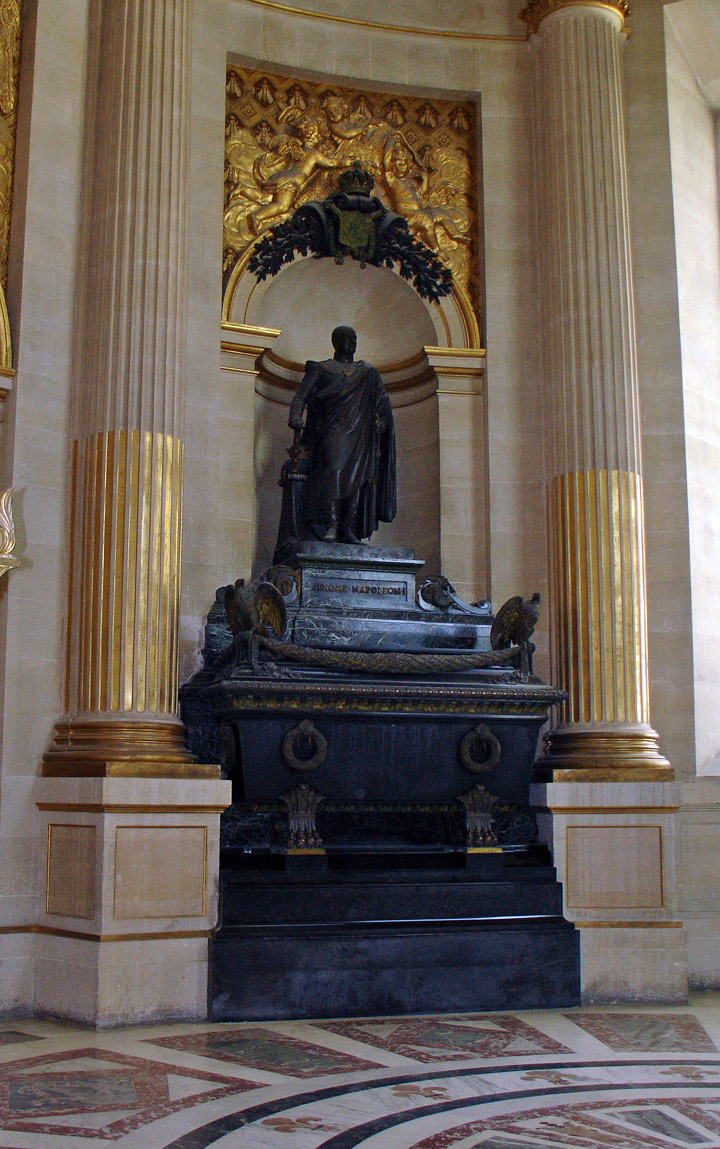 Jerome Napoleon
Bonaparte, Jérôme (1784-1860), youngest brother of Napoleon, born in Ajaccio, Corsica. He served with the French navy in the West Indies but left ship and went to the United States, where, in 1803, he married Elizabeth Patterson; a grandson from this union was the American public official Charles Joseph Bonaparte. Napoleon, however, refused to recognize this marriage and in 1807 arranged for a second one, to Princess Catherine of Württemberg. That same year Napoleon created the kingdom of Westphalia in northern Germany and made Jérôme its king. In 1813, when Napoleon's power was declining, Jérôme went into exile, but he returned to command a division in support of his brother at Waterloo in 1815. After the final defeat of Napoleon, Jérôme moved about Europe, living most of the time in Italy. There, he married (1840) Giustina Pecori, the widow of an Italian nobleman. In 1849, Louis Napoleon, Jérôme's nephew, became president of France, and Jérôme was made a marshal of France and president of the Senate. Napoléon Joseph Charles Paul Bonaparte, Jérôme's son by Catherine of Württemberg, was known as Prince Napoleon.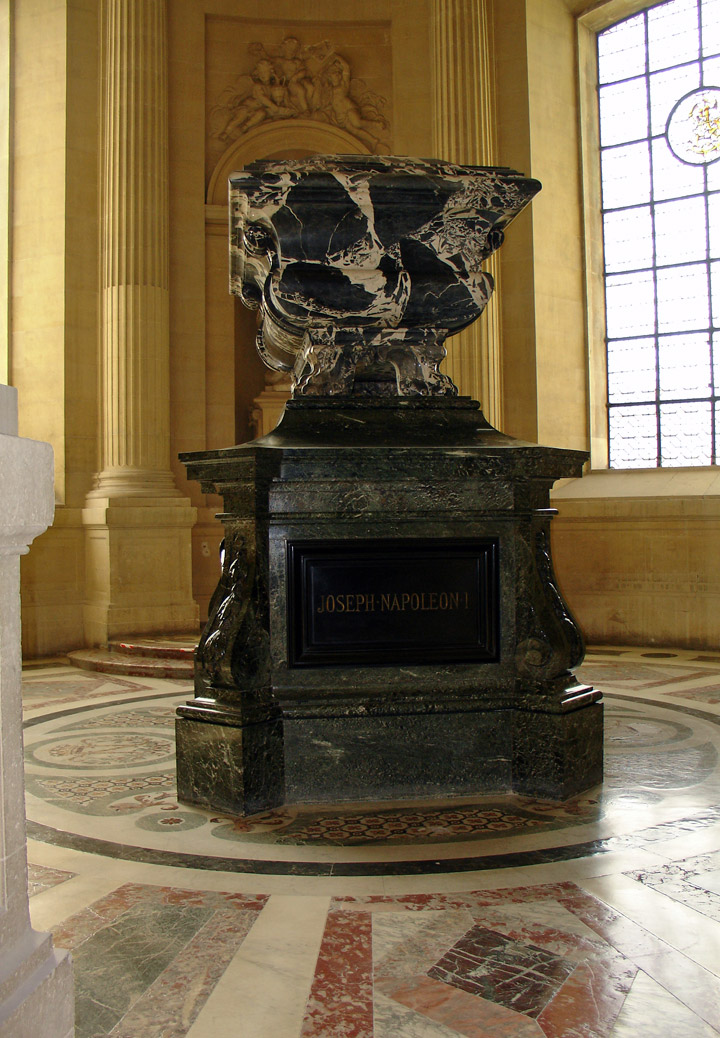 Joseph Napoleon
Bonaparte, Napoleon Joseph Charles Paul, called Prince Napoleon, or Plon-Plon (1822-1891), son of Jérôme Bonaparte, born in Trieste, Italy. He was banished from France in 1845 because of his dealings with Republican groups but returned with his father in 1847 and was elected to the National Assembly the following year. During the Crimean War he commanded an infantry division at the battles of Alma and Inkerman. He married Clothilde, the elder daughter of King Victor Emmanuel II of Sardinia, in 1859, and during the Franco-Prussian War he tried vainly to enlist his father-in-law's support. When the prince imperial, Napoleon III's son, died in Zululand, South Africa, in 1879, Prince Napoleon became a pretender to the throne. He was exiled by the Republican government in 1886 and died five years later.
Text from Microsoft Encarta
---
---