Lake Mead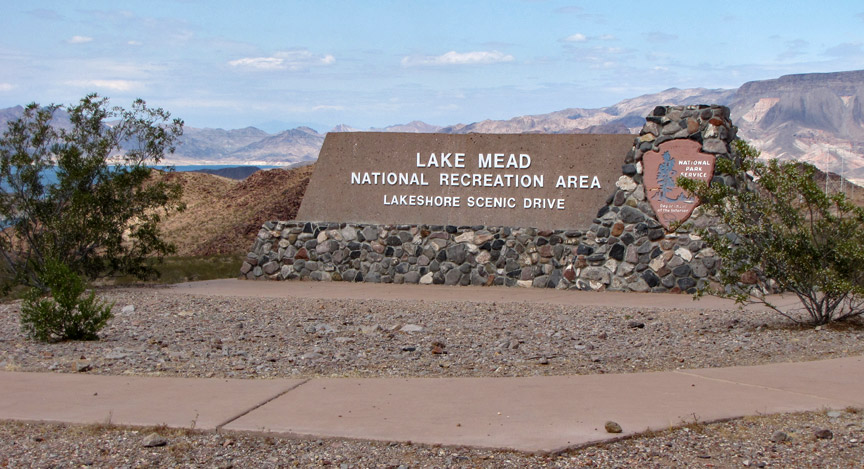 Lake Mead National Recreation Area
Lake Mead National Recreation Area is located in southern Nevada and northwestern Arizona. The centerpieces of the National Recreation Area are its two large reservoirs: Lake Mead and Lake Mohave. These lakes cater to boaters, swimmers, sunbathers, and fishermen while the surrounding desert rewards hikers, wildlife photographers, and roadside sightseers. Three of America's four desert ecosystems — the Mojave desert, the Great Basin desert, and the Sonoran Desert — meet in Lake Mead NRA. As a result, this seemingly barren area contains a surprising variety of plants and animals, some of which may be found nowhere else in the world.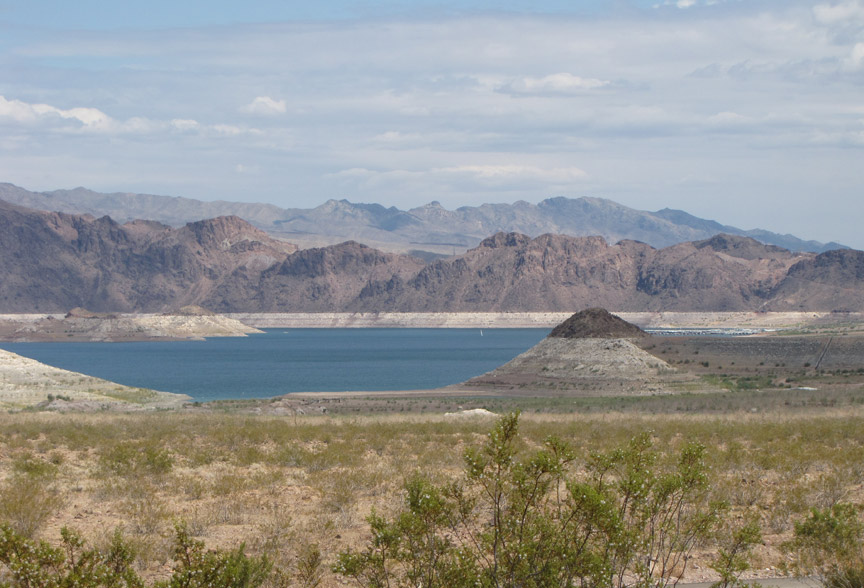 the 1983 high water level mark seen on the mound on the right

Originally called Boulder Dam Recreation Area, it is managed under a cooperative agreement between the National Park Service and the Bureau of Land Management dating from October 13, 1936. The name was changed to Lake Mead National Recreation Area on August 11, 1947.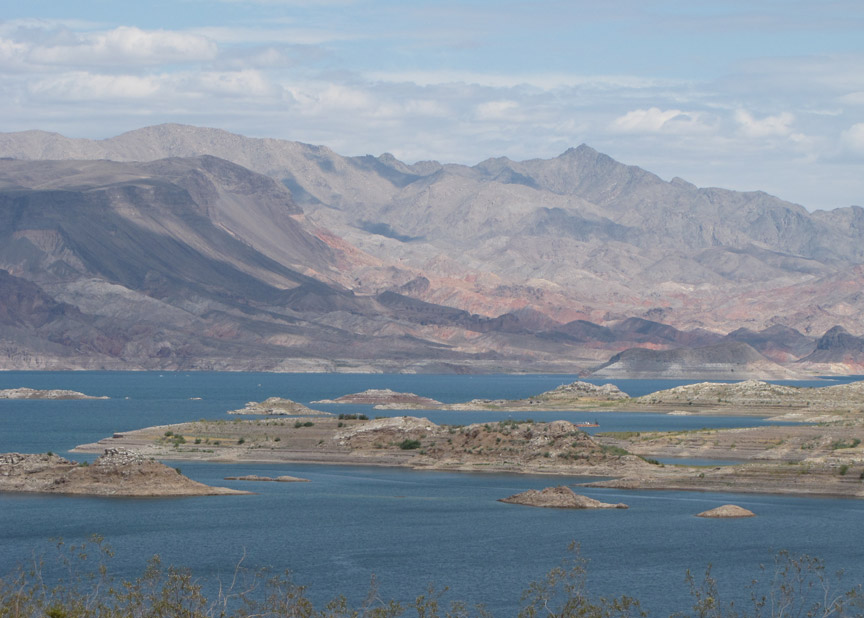 About 20,000 acres (81 km˛) of the recreation area overlap with Grand Canyon-Parashant National Monument, proclaimed in 2000. Water covers 186,000 acres (756 km˛) of the recreation area.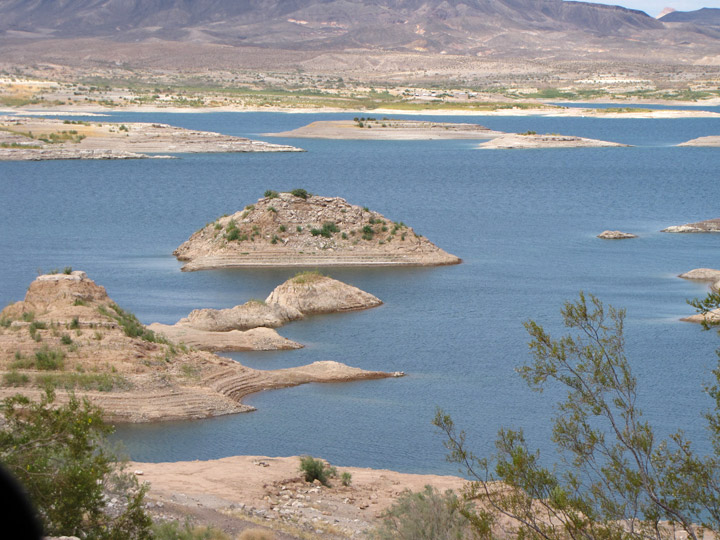 The Hoover Dam, which was completed in 1935 creating Lake Mead, is located within Lake Mead NRA. Tours of the dam and the Hoover Dam Visitor Center are managed by the United States Bureau of Reclamation.
Text from Wikipedia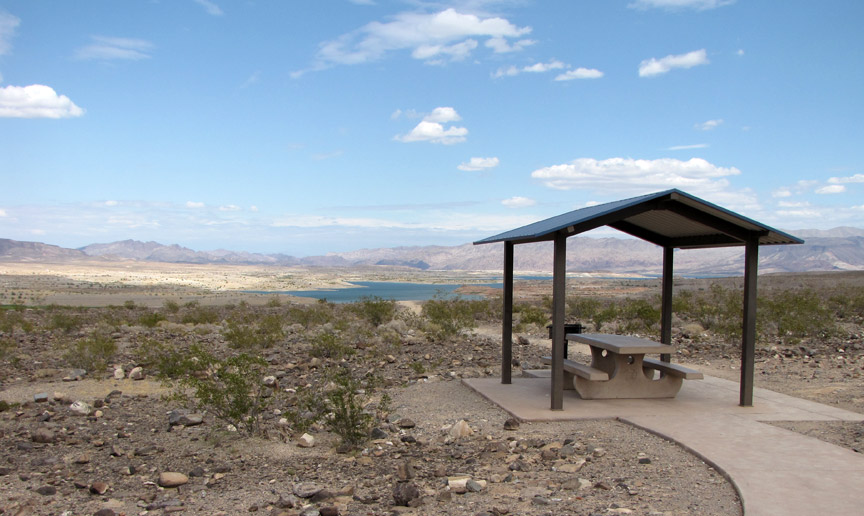 recreational stop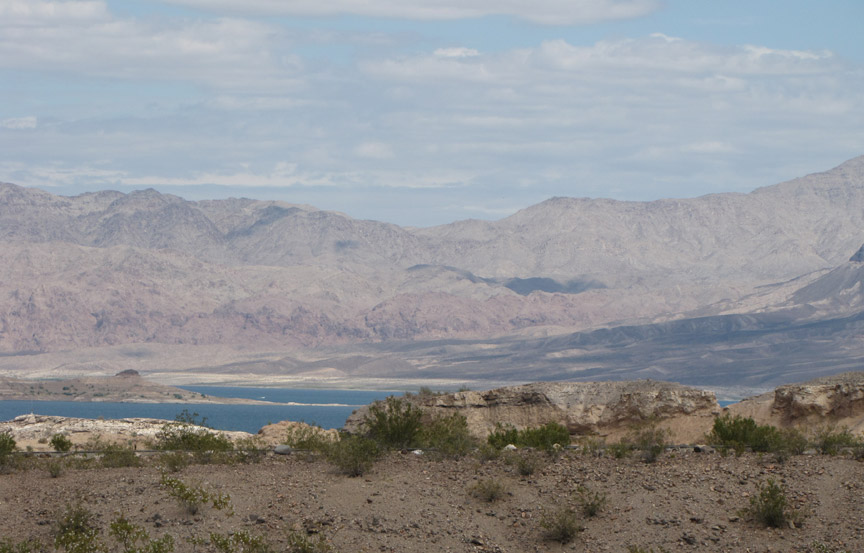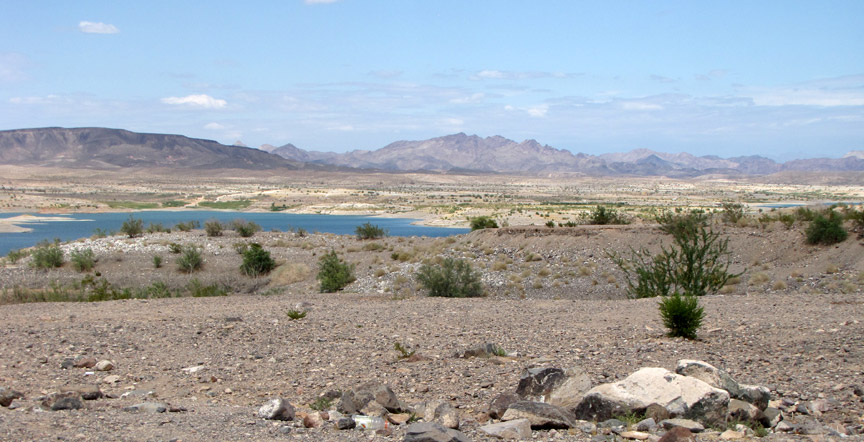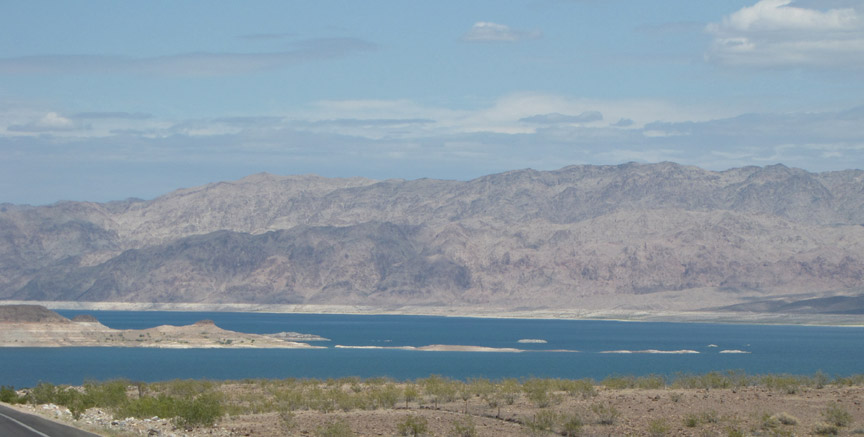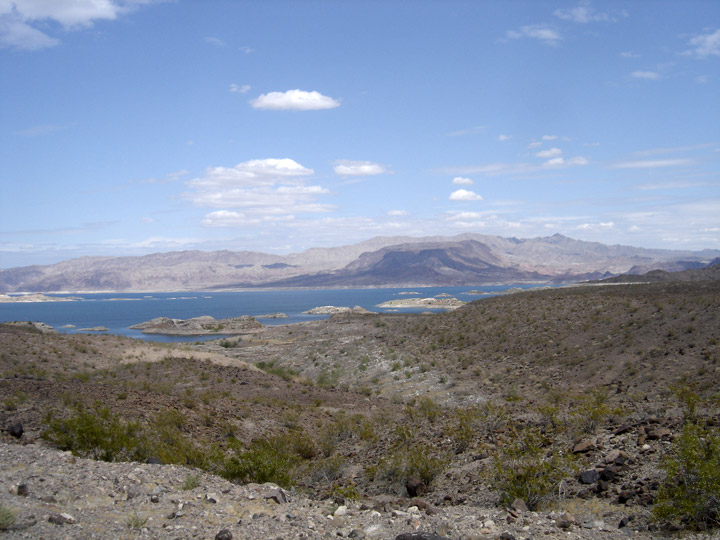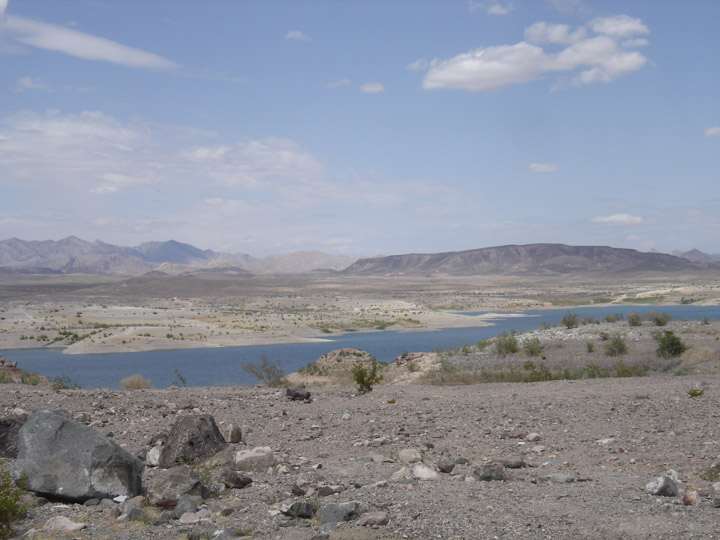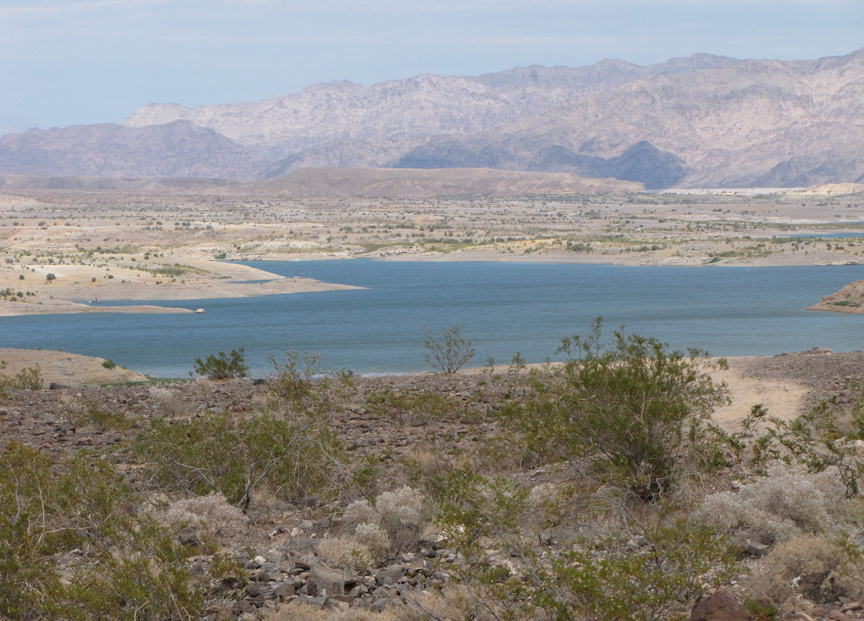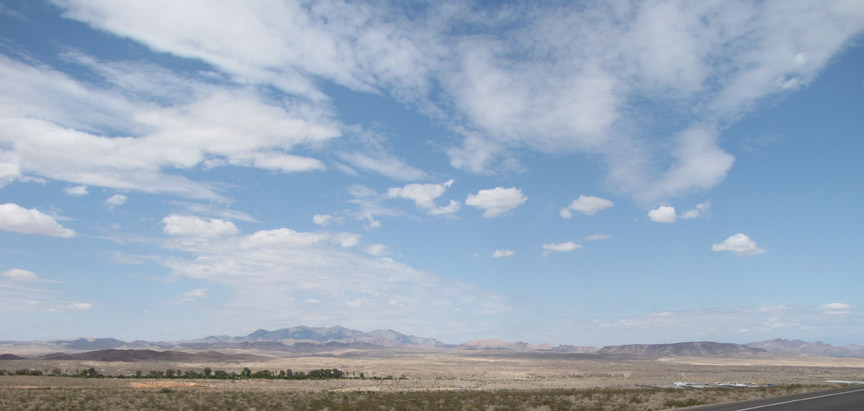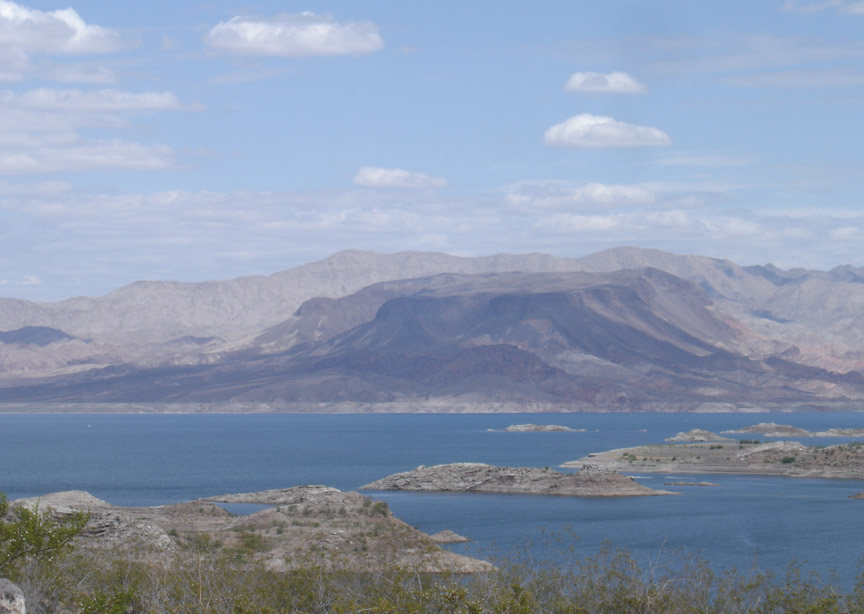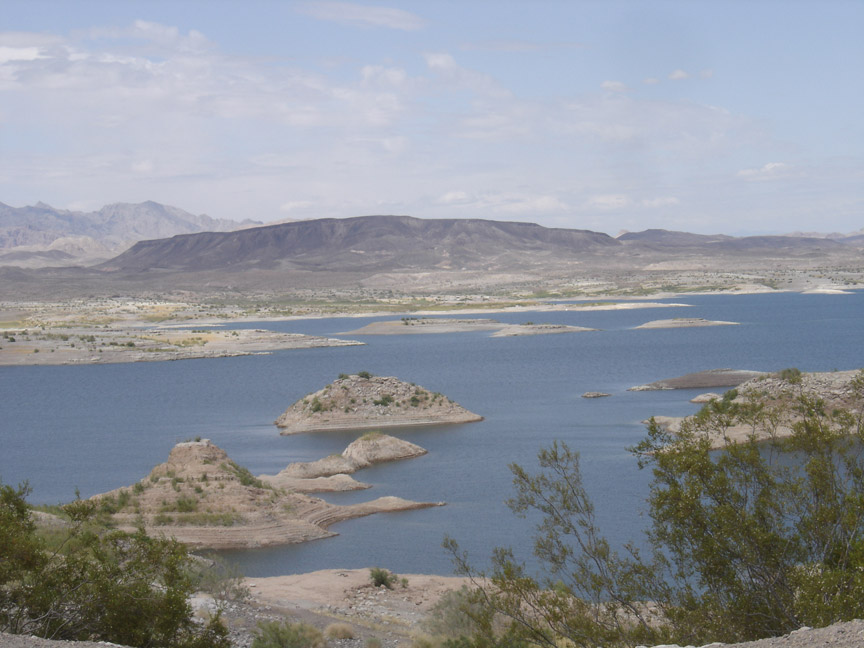 ---
Cactus Garden at Visitor's Center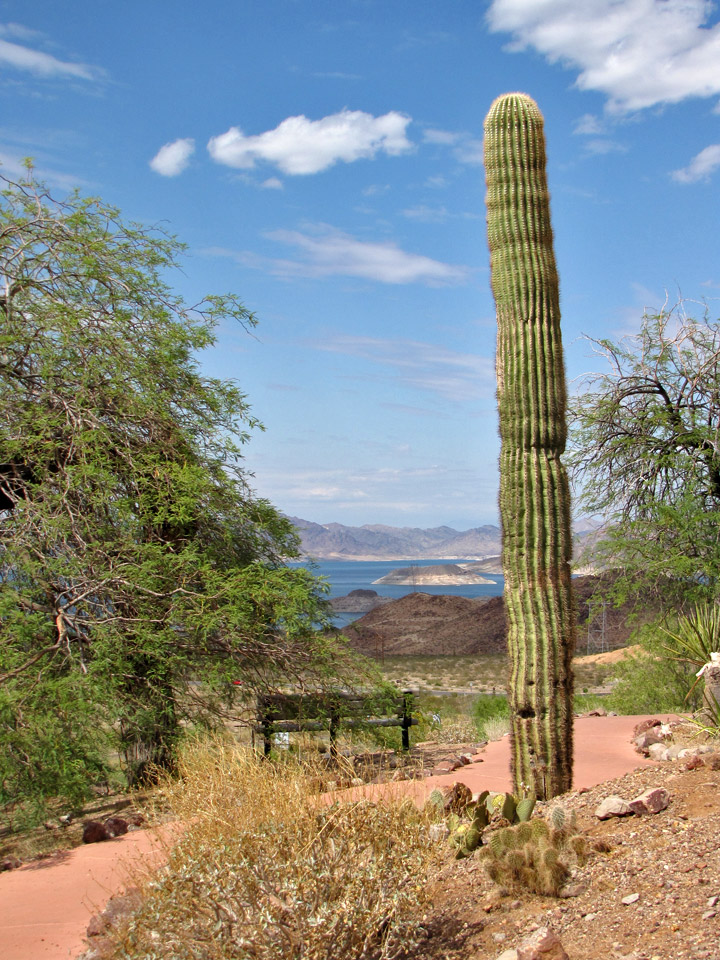 Saguaro, pronounced "sah-wah-roh", (Carnegiea gigantea)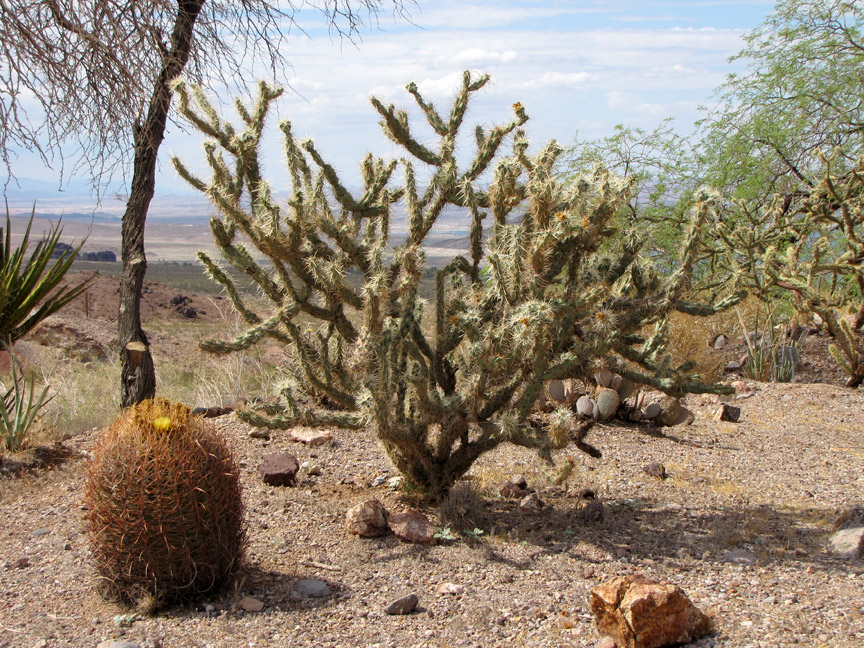 Cholla cactus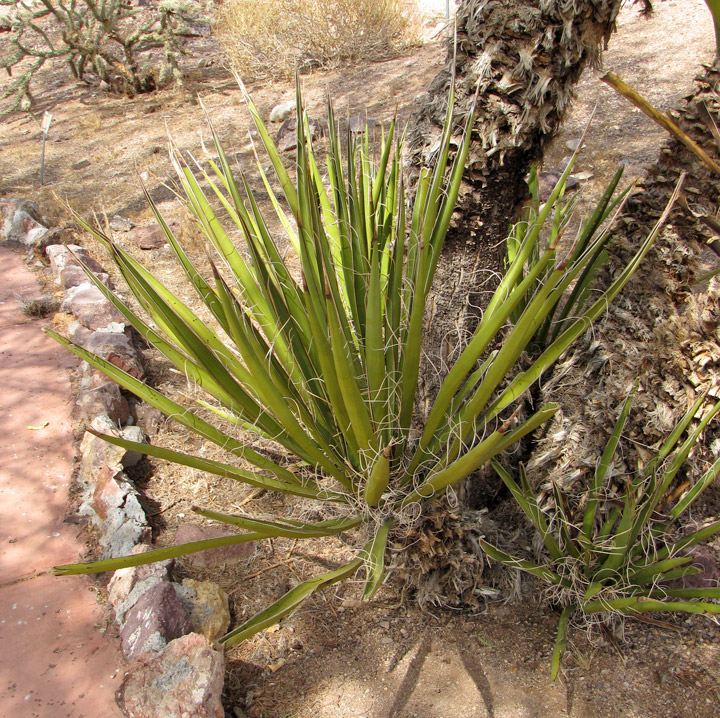 one of the agave species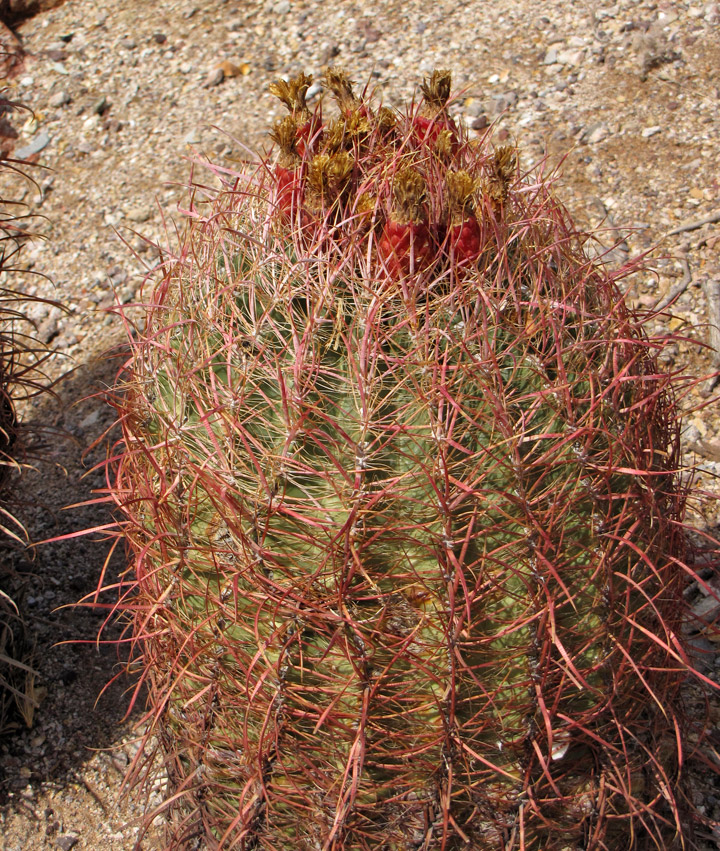 Ferocactus pilosus (Mexican Lime Cactus)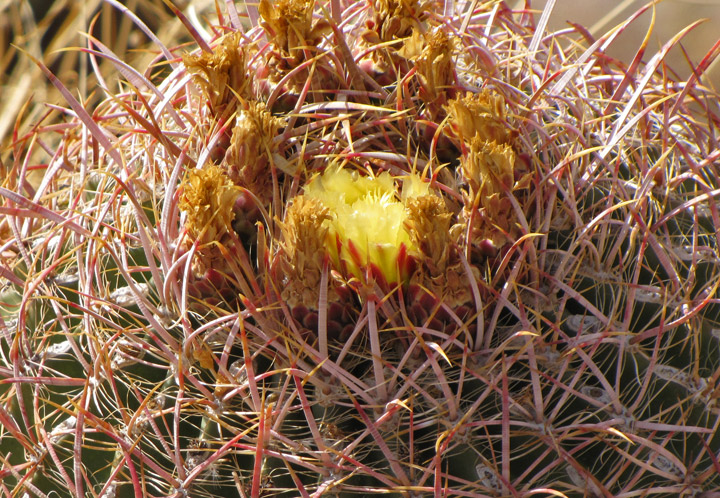 the bloom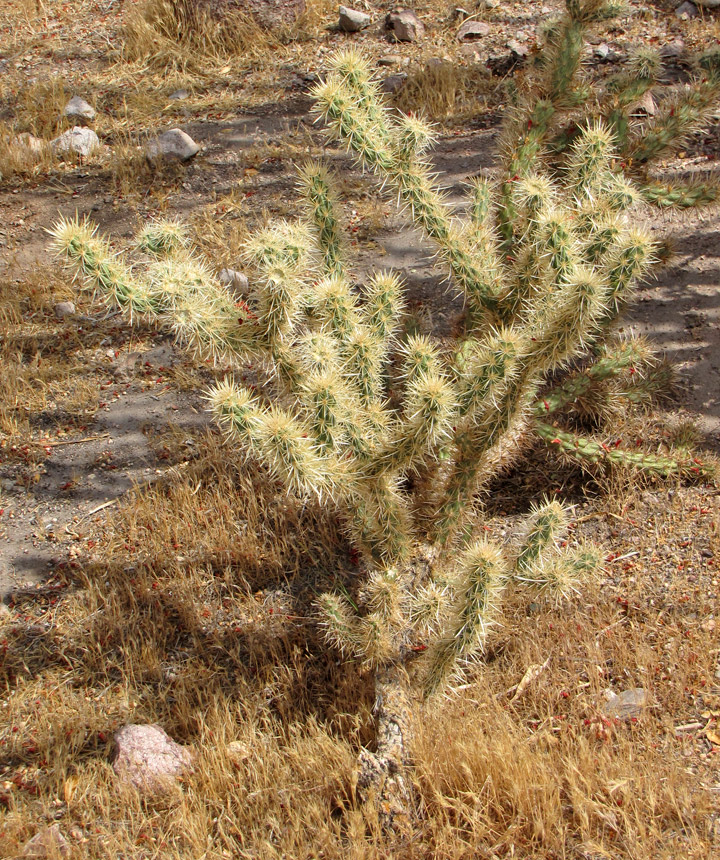 Cholla cactus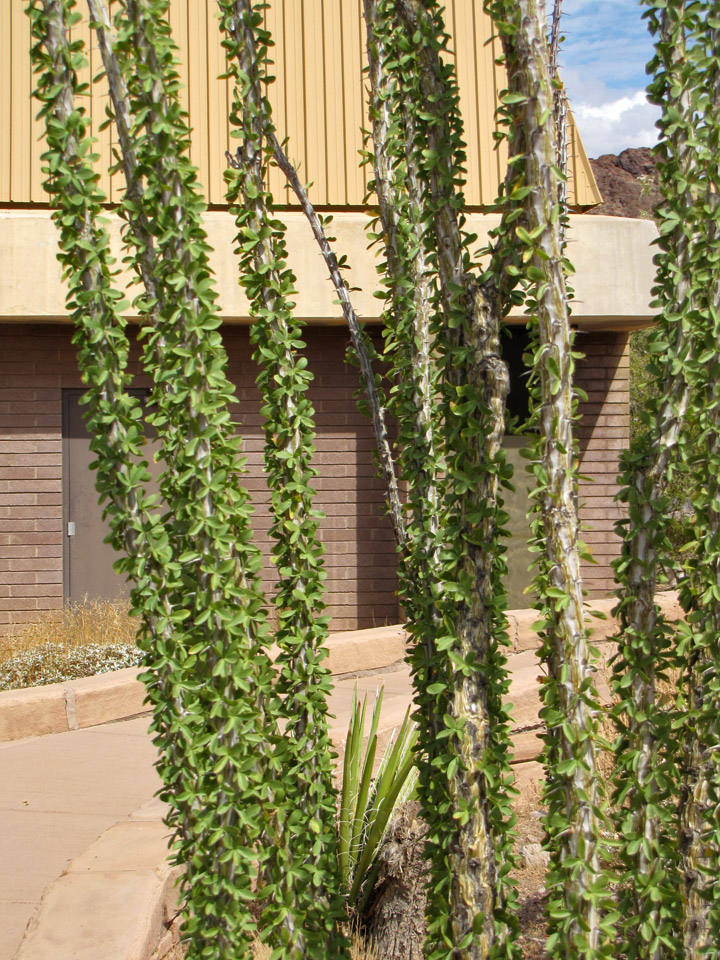 ocotillo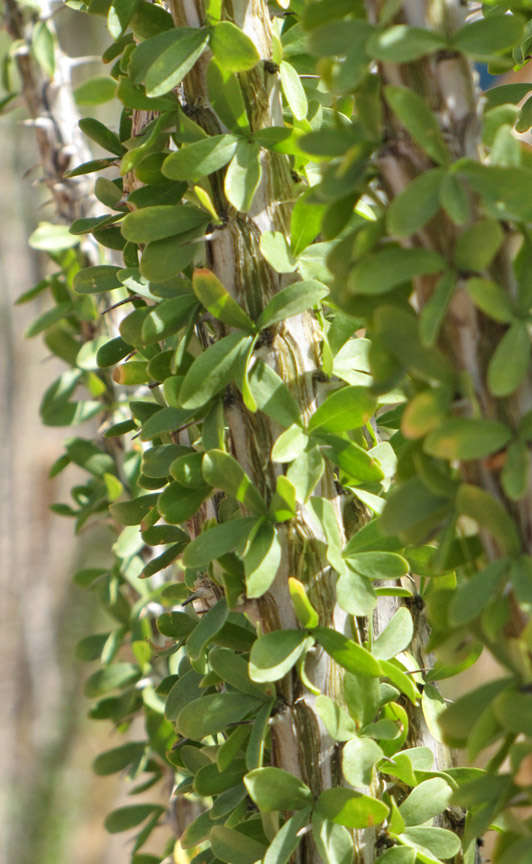 Close up of ocotillo leaves.
---
---