Panjim harbor
Goa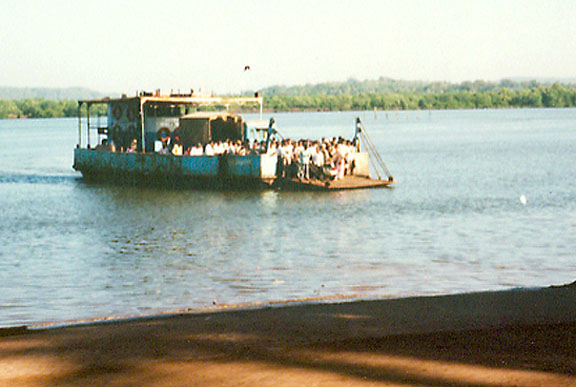 a loaded ferry
boats in the harbor
Goa, state in western India, formerly part of Portuguese India, bordered on the north by Mahârâshtra state, on the west by the Arabian Sea, and on the south and east by Karnâtaka state. Goa is India's smallest state, covering an area of 3702 sq km (1429 sq mi).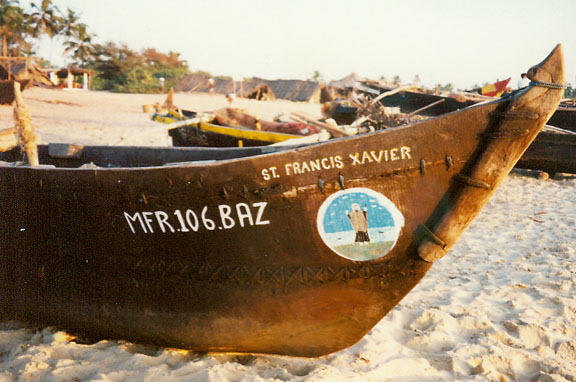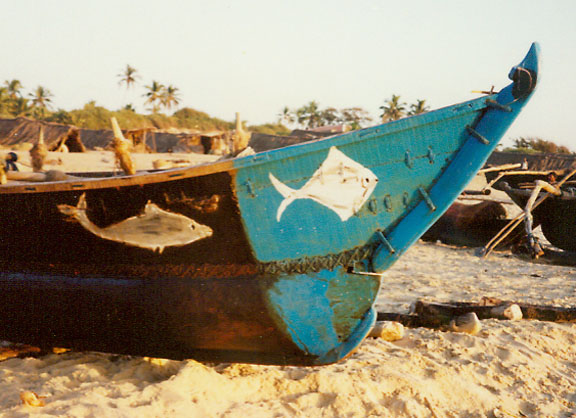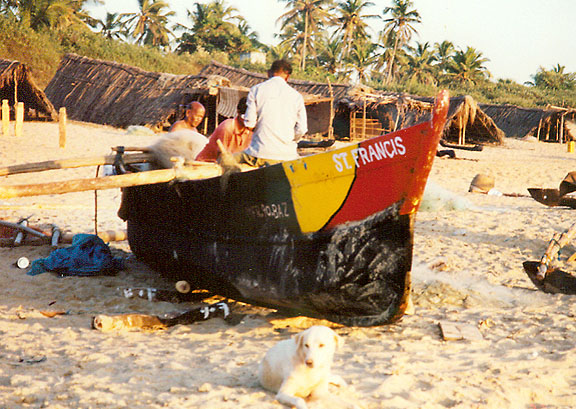 local boat names and emblems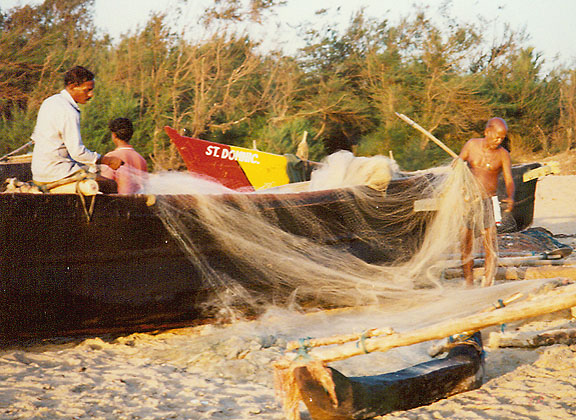 working with the boat
Goa is situated on the Malabar Coast and has sandy beaches and a tropical climate. Inland, Goa becomes hilly, stretching to part of the Western Ghats. About one-quarter of the state is covered by forest. The climate is generally warm, with average January temperatures ranging from 19° to 29° C (66° to 84° F), and average June temperatures ranging from 25° to 33° C (77° to 91° F). Goa experiences a monsoon season from June through September; it accounts for four-fifths of the state's average annual rainfall.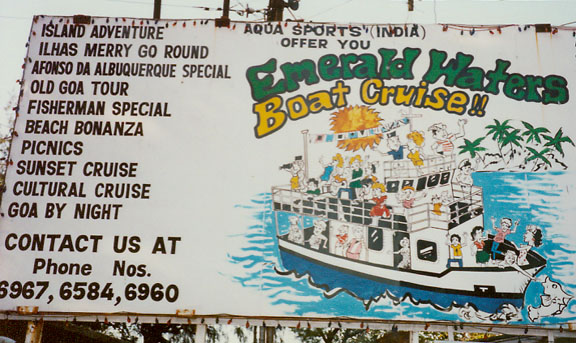 take a harbor cruise
Goa had a population of 1,169,793 at the time of the 1991 census, giving it an average density of 316 persons per sq km (819 per sq mi). Panaji has been the capital since 1843. The population of Goa includes native inhabitants, Portuguese descendants, and the descendants of marriages between the two groups. Goa's official language is Konkani, although English, Hindi, and Marathi are also spoken. Most of the native inhabitants are Hindu, while many of the Portuguese descendants are Christians. In 1991, 76 percent of the population was literate. Goa University (founded in 1985) is located in the town of Taleigao.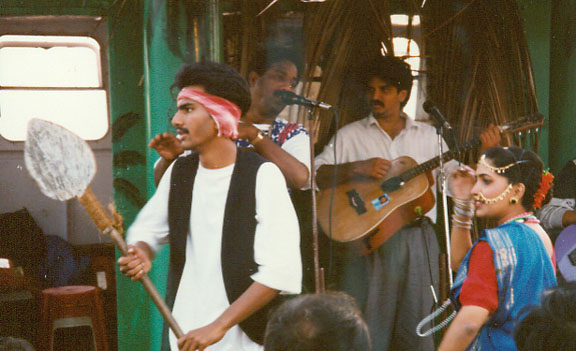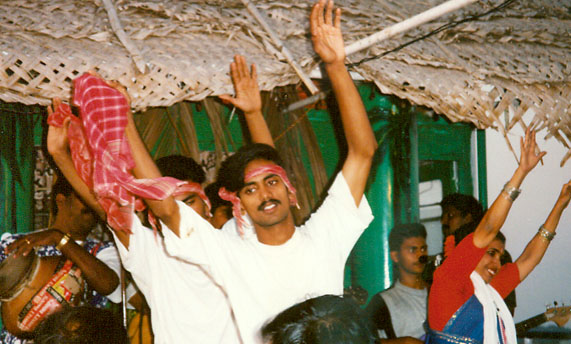 show on board the sunset cruise
Agriculture is the main economic activity. Chief products are rice, cashew and betel nuts, coconuts, mangoes, teak, blackwood, bamboo, and fish. Industries include manganese mining, salt drying, and sugar milling.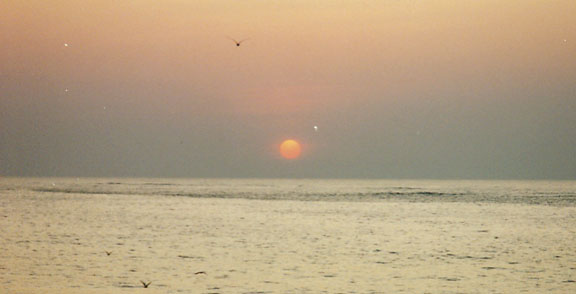 the sunset
Goa has a single-chamber legislative assembly of 40 members. The state sends three members to the Indian national parliament: two to the Rajya Sabha (Upper House) and one to Lok Sabha (Lower House).
Text from Microsoft Encarta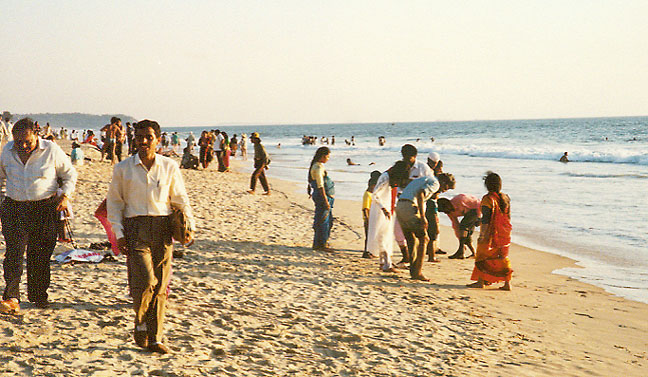 walking on the beach at sundown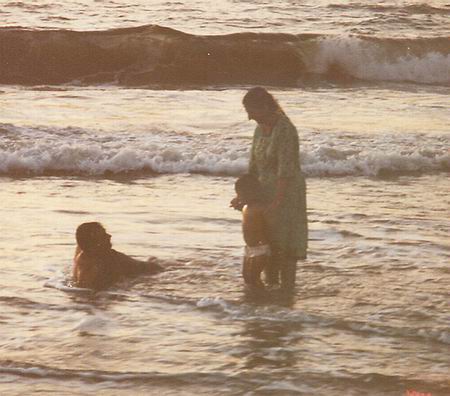 family bathing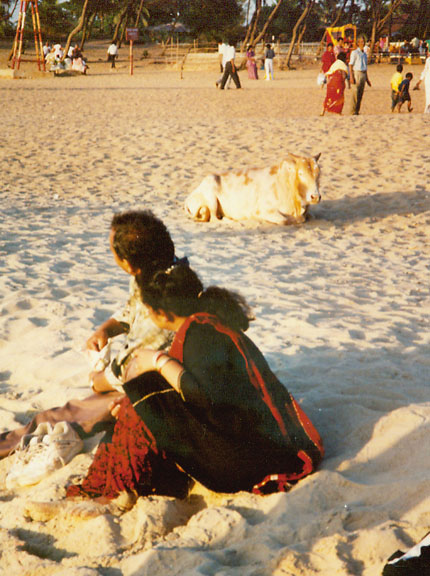 sitting on the beach