Tortoise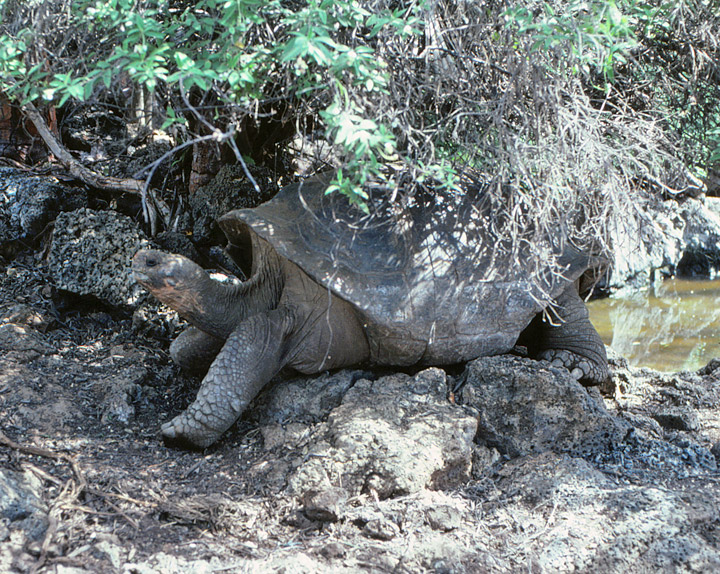 Galápagos tortoise
The Galápagos tortoise (or Galápagos giant tortoise), is the largest living tortoise, endemic to nine islands of the Galápagos archipelago. Adults of large species can weigh over 300 kilograms (660lb) and measure 1.2 meters (4 ft) long. Although the maximum life expectancy of a wild tortoise is unknown, the average life expectancy is estimated to be 200 years.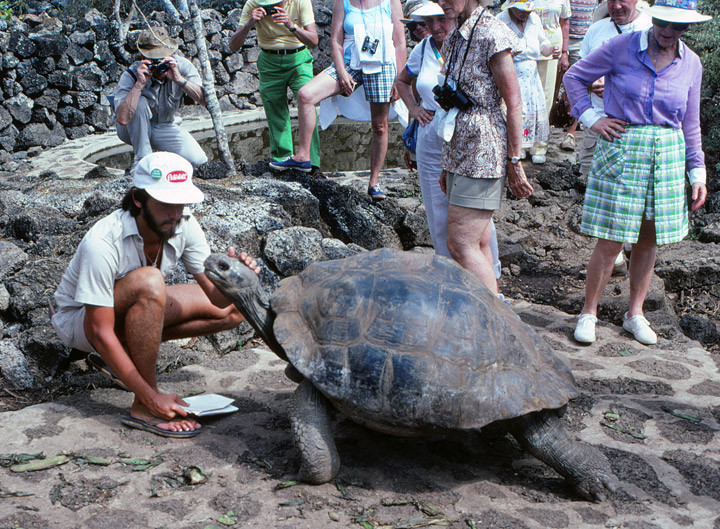 The Galápagos tortoises have very large shells (carapace) made of bone which is an integral part of the skeleton. The bony plates of the shell are fused with the ribs and other bones to form a rigid protective structure. When a tortoise feels threatened it can withdraw its head, neck and forelimbs into its shell for protection, presenting a thick shield to a would-be predator. The legs have hard scales that provide an effective armour when withdrawn.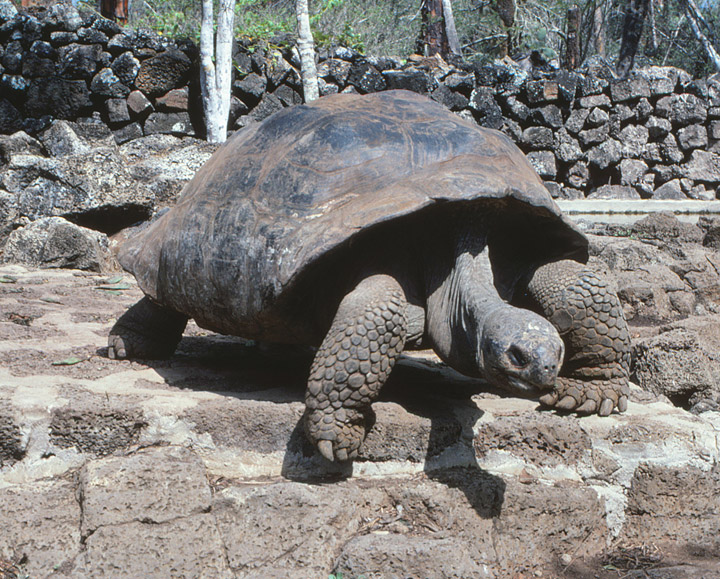 The scutes of the carapace are not coincident with the underlying bony plates and grow at their outer edges. Tortoises thus keep their characteristic scute pattern throughout life. These do have annual growth bands but are not useful for telling the age as the outer layers are rubbed off in the normal wear and tear of living.

The shape of the carapace and other physical features correspond to the habitat of each of the 13 species. Larger islands with more wet highlands such as Santa Cruz and Isabela (where the Alcedo Volcano is found) with lush vegetation near the ground have tortoises with 'dome-back' shells; these animals have restricted upward head movement due to shorter necks, and tend to have shorter limbs as well. These are the heaviest and largest of the subspecies.

Smaller, drier islands such as Española and Pinta are inhabited by tortoises with 'saddle-back' shells comprising a carapace elevated above the neck and flared or reverted above the hind feet, and longer, thinner limbs. This appears to allow them to browse taller vegetation. On the drier islands with tortoise populations, the Galápagos Opuntia cactus (a major source of their water) has evolved a more tree-like and taller form, giving evidence of an evolutionary arms race between progressively taller tortoises and correspondingly taller cacti. Saddleback tortoises tend to be smaller (females average 27 kg / 60 lb, males 54 kg / 119 lb) in size than their domeback counterparts.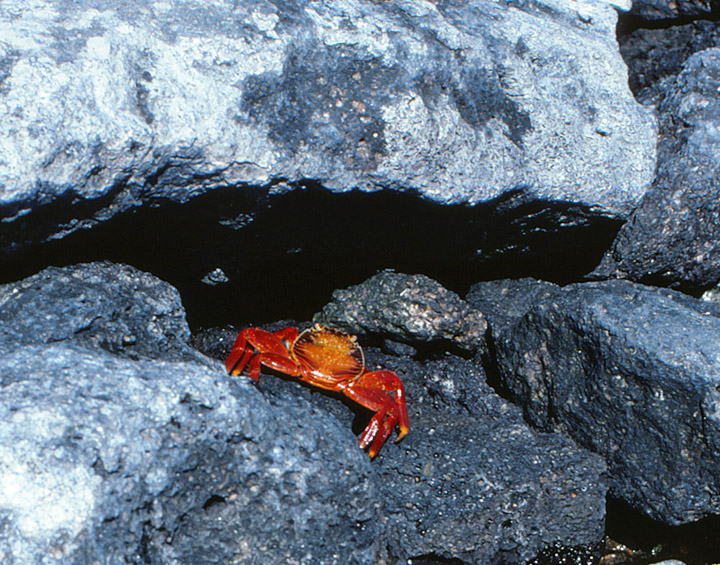 Sally Lightfoot crab
In all species, male has a concave undershell, which facilitates mating. The male is also always larger than the female. Shells are not either saddleback or domeback; they can also be of intermediate type with some characteristics of both the extreme types. The Sierra Negra volcano population that inhabits southern Isabela Island is notable for the flat, so-called "tabletop" shells, differing from both the domebacks and saddlebacks. There is little variation in the dull-brown colour of the shell or scales between populations.
Text from Wikipedia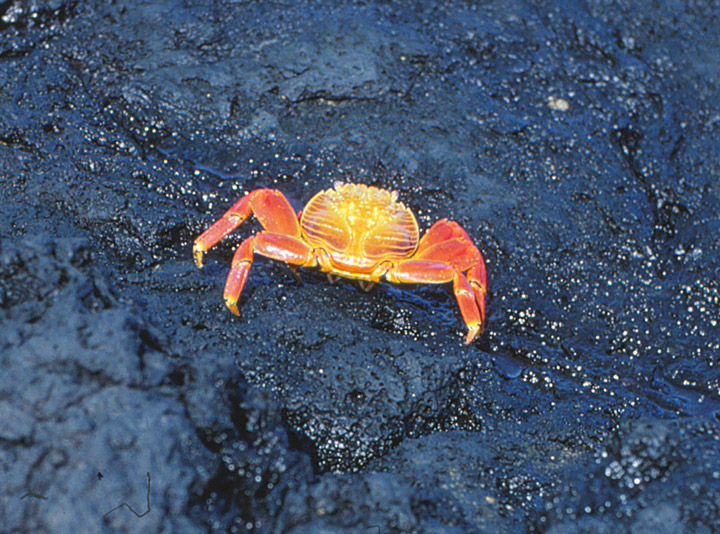 Sally Lightfoot crab
Return to Galapagos Island page
---
---