Equestrians
in the
2004 Rose Bowl parade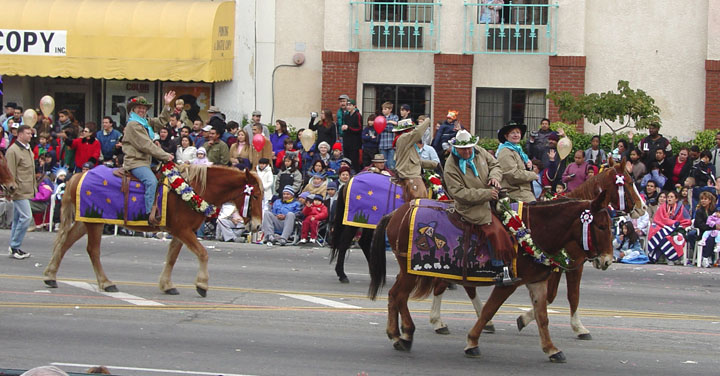 Los Angeles Wonderful Outdoor World team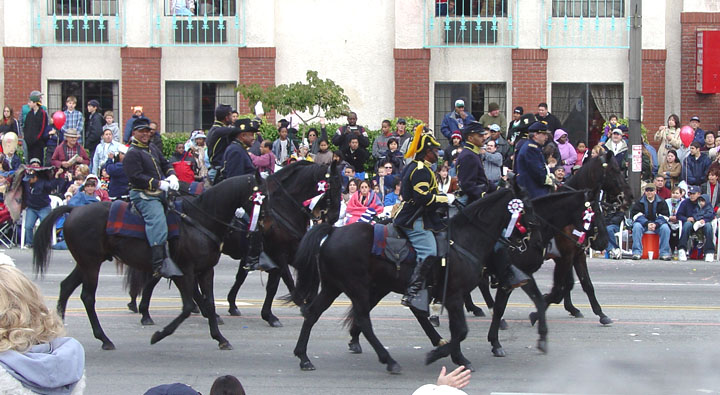 The New Buffalo Soldiers
The New Buffalo Soldiers are a non-profit mounted historical reenactment group with a mission to educate the public about Company 1-1 10th Regiment of the U.S. Cavalry during the post-Civil War era and Indian Wars. Established in 1992, the riders represent a wide variety of occupations from medical professional to college student, hut have a common passion for teaching history. They train their mounts and maintain their own historically correct equipment.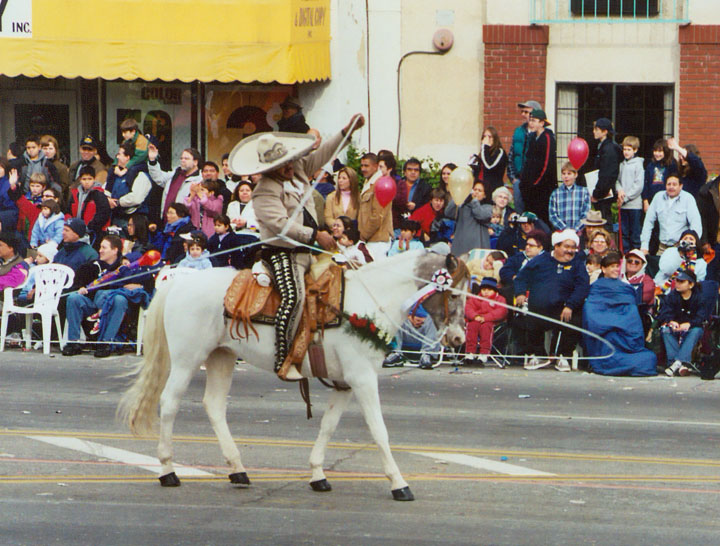 Benny Martinez, Jr.
Benny Martinez Jr., who has been called "the finest trick roper alive," leads the Martinez Family in their 24th consecutive Rose Parade appearance. The riders are dressed in authentic Mexican Charro suits dating back to the early 1800s and ride atop handmade Mexican saddles and sidesaddles for the ladies. This year, the group's appearances include the Festival of the American West in Logan, Utah and the Cowboy Poetry and Music Festival.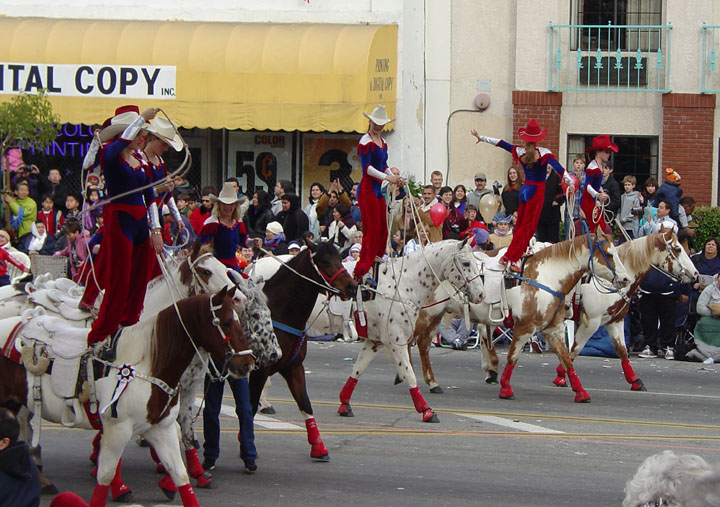 Riata Ranch Cowboy Girls
Known worldwide for their spectacular trick riding and roping, the Riata Ranch Cowboy Girls began in 1979 at Tommy Maier's unique riding school in Exeter, California. Since then, the elite team of Western performance artists has gone on to be featured on Good Morning America, ESPN and MTV. Named the official Goodwill Ambassadors by the government, the Riata Ranch Cowboy Girls have traveled around the world representing the spirit of America.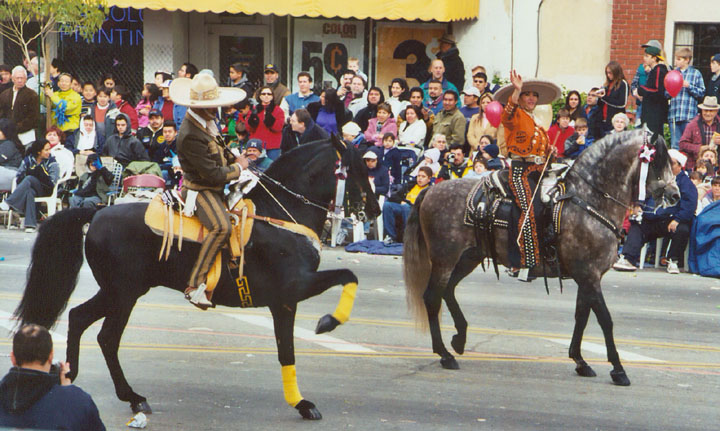 International Andalusian and Lusitano Horse Association
The Andalusians are the gentle giants known as the pure Spanish horse. These horses love to work, especially in parades, and were originally trained as warhorses. Today there are approximately 5,000 registered Andalusians, and the horse is still used in Spain in the bullring and on the farms. The International Andalusian and Lusitano organization keeps records of all the horses, hosts competitions and promotes for the good and welfare of the Andalusian Horse.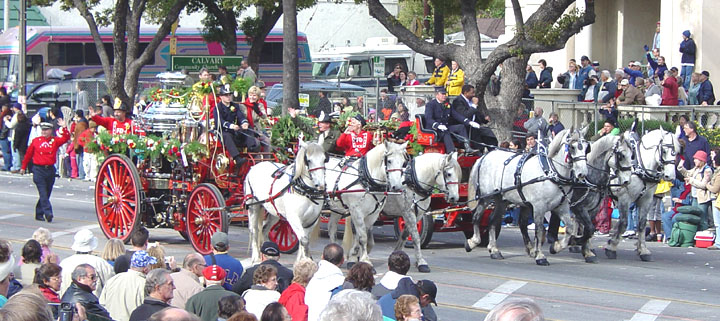 1900's firefighters and wagon
Dressed in traditional early 1900s uniforms and riding the historical steam fire engine and wagons, these fire fighters represent the oldest and largest fire service organization in California. This group, which has won numerous first place awards, travels statewide and includes representatives from many of California's fire departments, including three local fire chiefs, several special guests and the traditional fire department mascot, "Blaze" the Dalmatian. This is the group's fourth Rose Parade appearance.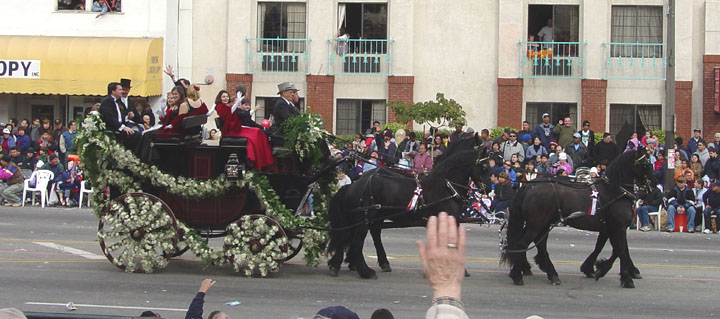 Valley Hunt Club
The Valley Hunt Club was founded in 1888 by a group of women and men who went on to establish the Tournament of Roses in 1890 and sponsor the event for its first six years. They appear in the Parade in an antique Kimbal park drag carriage from the 1880s that is drawn by four Visalian-Friesian horses and escorted by two outriders on identical horses. The Valley Hunt Club members decorated the carriage in their own design to represent this year's theme.
Unit descriptions taken from material supplied by the Pasadena Tournament of Roses in their parade program.