DuPont Family Home
Eleutherian Mills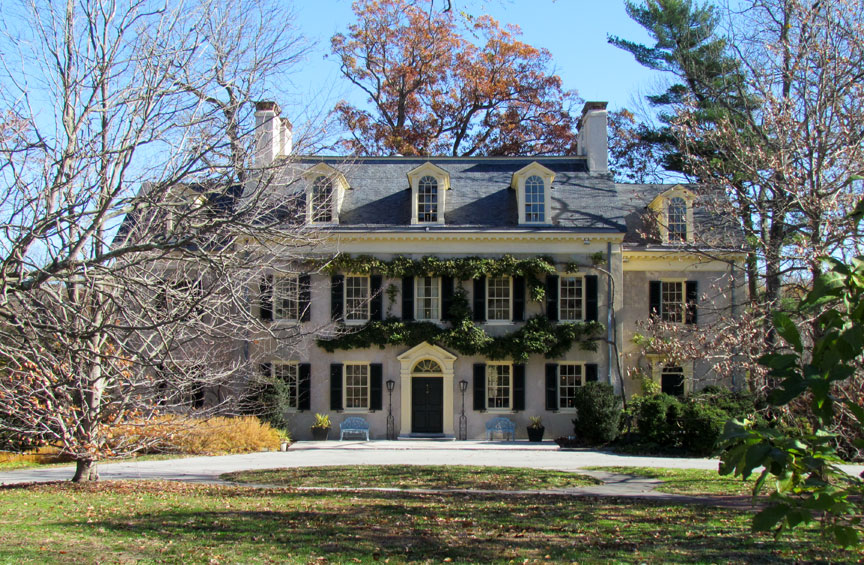 Eleutherian Mills
From 1802 to 1921, Eleutherian Mills was a gunpowder mill site used for the manufacture of explosives by the Du Pont family business. The name also refers to the house on the hill above the mills, which was the first Du Pont family home in America. The business was founded by Eleuthère Irénée du Pont. In 1952, the site became an outdoor museum and the Hagley Museum and Library was founded.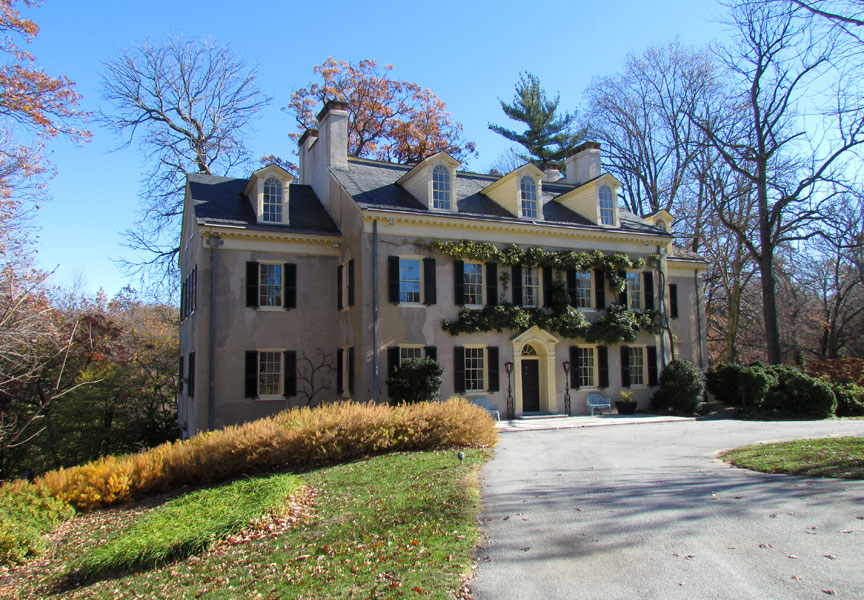 Jacob Broom built a cotton mill on the site in 1795. The mill burned down in 1797, and in 1802 he sold the site, complete with a working dam and millrace to Eleuthère Irénée du Pont, who paid $6,740 for the 95 acres (380,000 m2).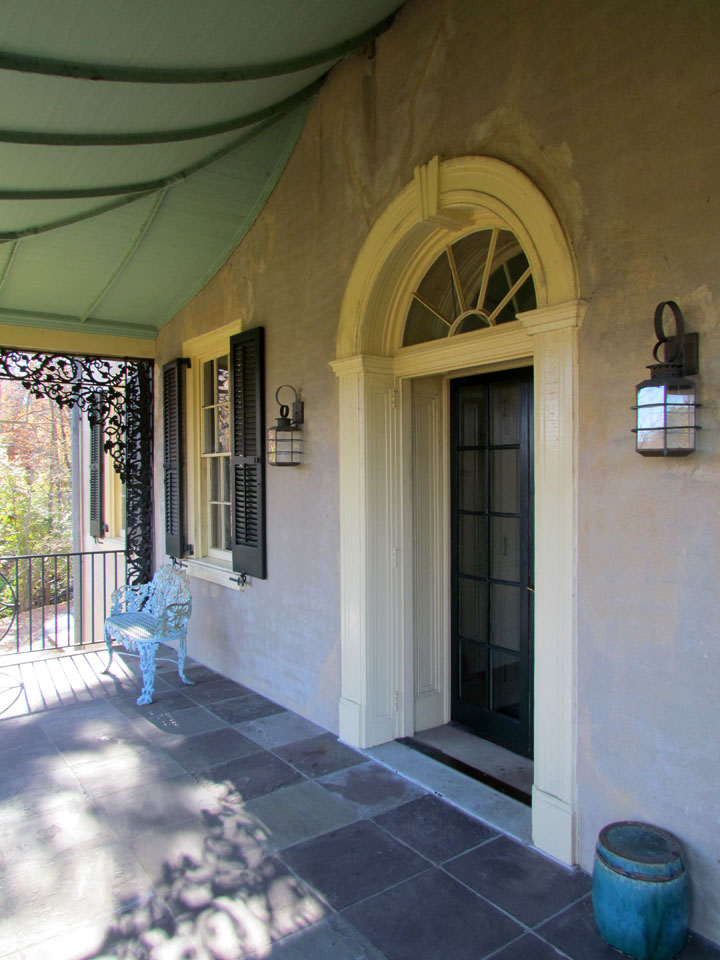 Water power was provided from a mill race behind the mills, thus further isolating the mills in case of accident. One water wheel was often used to provide power to two mills. Water turbines were introduced in the 1840s. Alfred Victor du Pont acquired additional property, down stream from the Eleutherian Mills, to add to the manufacturing site. One of these properties was called Hagley, and it became known as the Hagley Yard.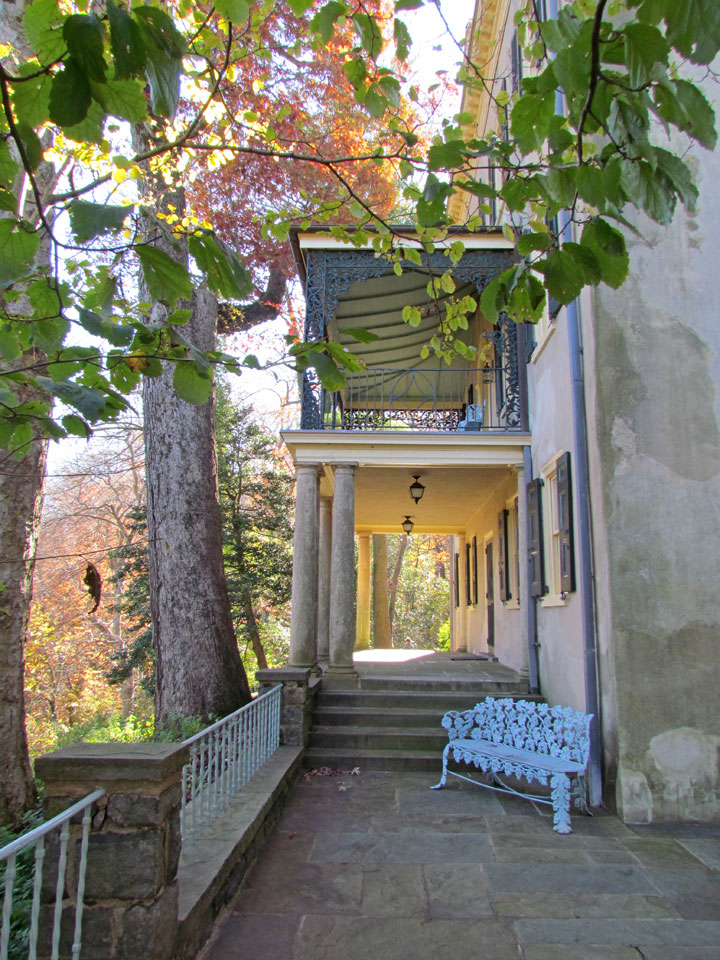 Most of the industrial remains are located in the Hagley Yard. The mills were used in the purification, crushing, and mixing of charcoal, sulfur, and saltpeter. Other mills in the complex were used for glazing and corning, making metal powder kegs, and in cotton and woolen manufacturing. Stables, offices, a machine shop, and a steam powerhouse from the late 19th century also were located in the complex, as was a narrow gauge railway.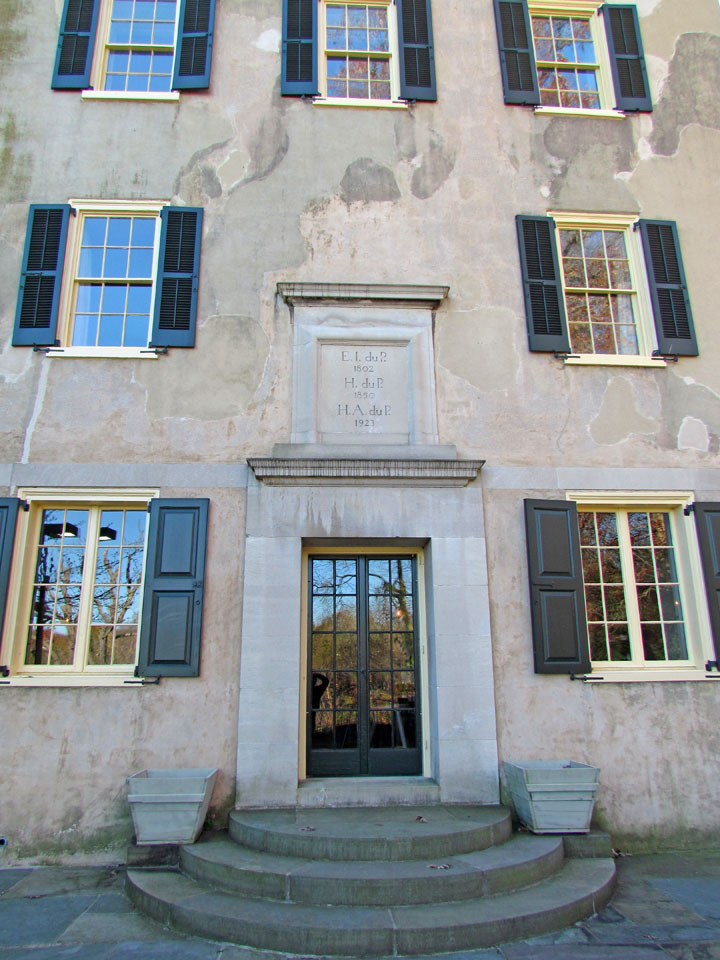 After the introduction of smokeless powder, the mills were to be closed in the 1910s, but were kept open at the request of the Federal government until after the end of World War I.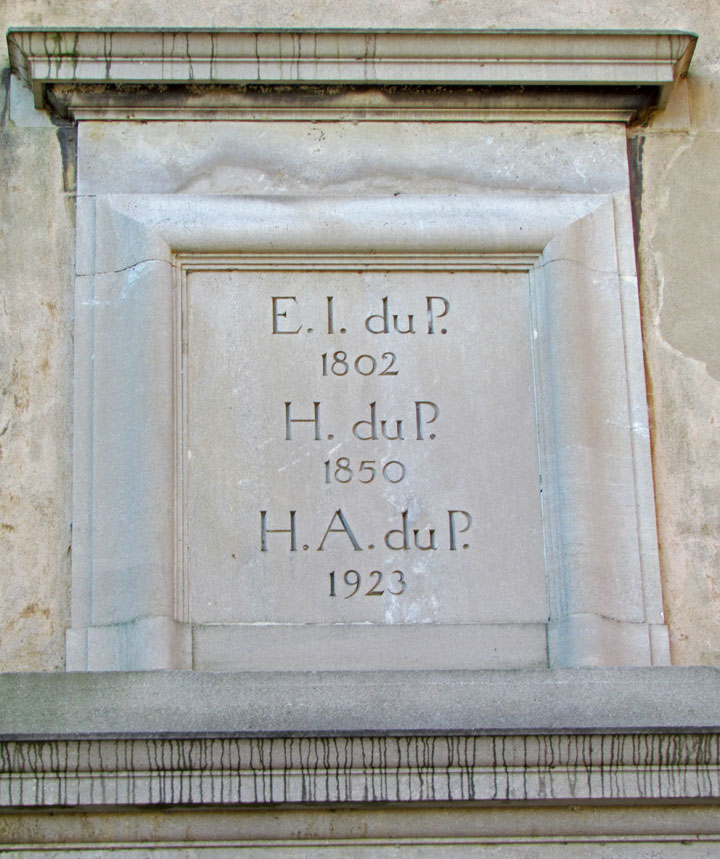 In 1952 family members donated 185 acres (0.75 km2) of land and the DuPont company established a $6,000,000 endowment for the Eleutherian Mill-Hagley Foundation for a museum of industrial history.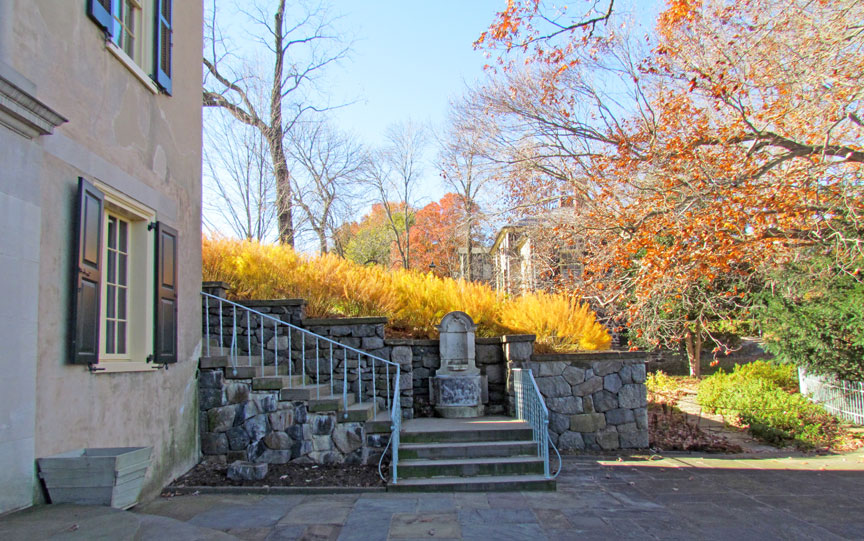 The site was declared a National Historic Landmark in 1966.
Text from Wikipedia
---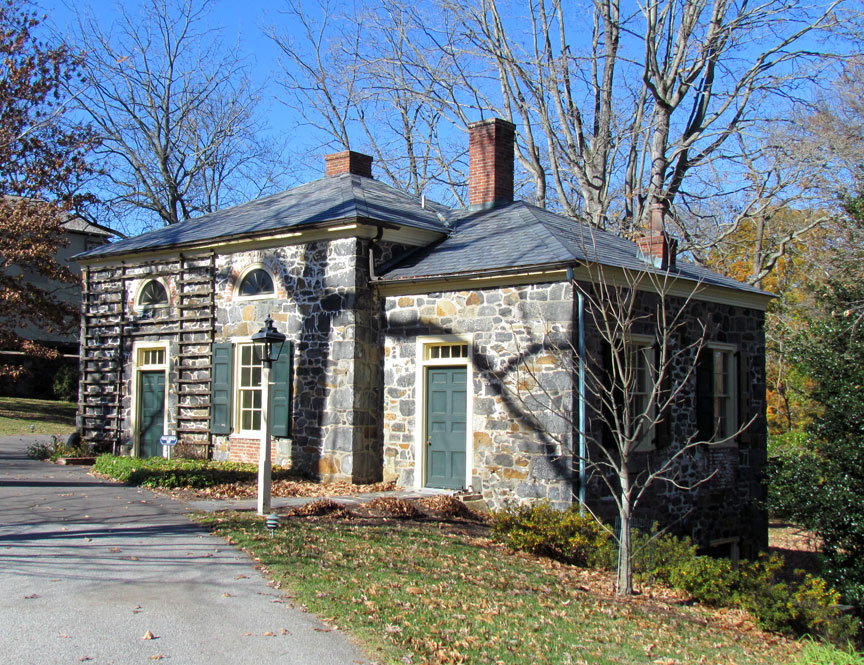 first DuPont Business Office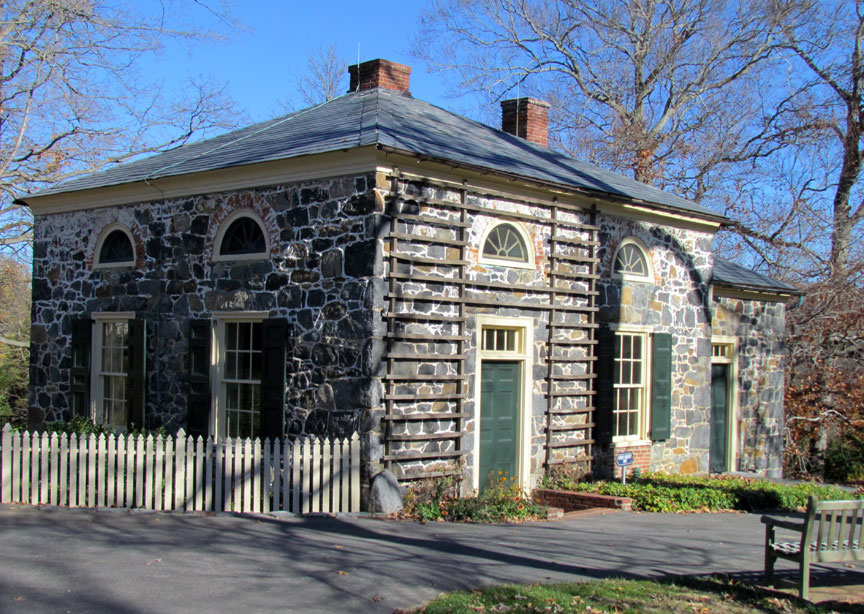 built on the hill above the mill next to the residence
---
the Barn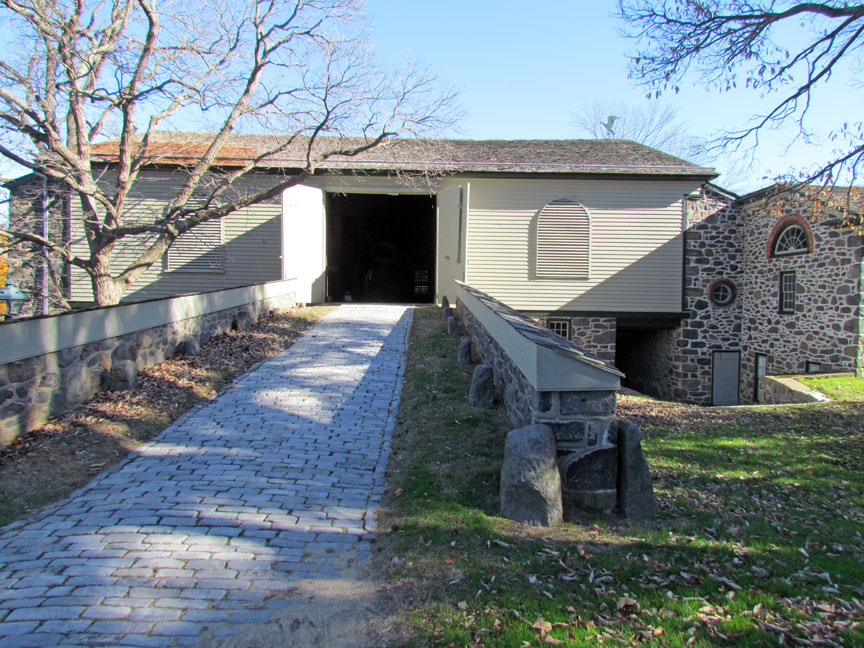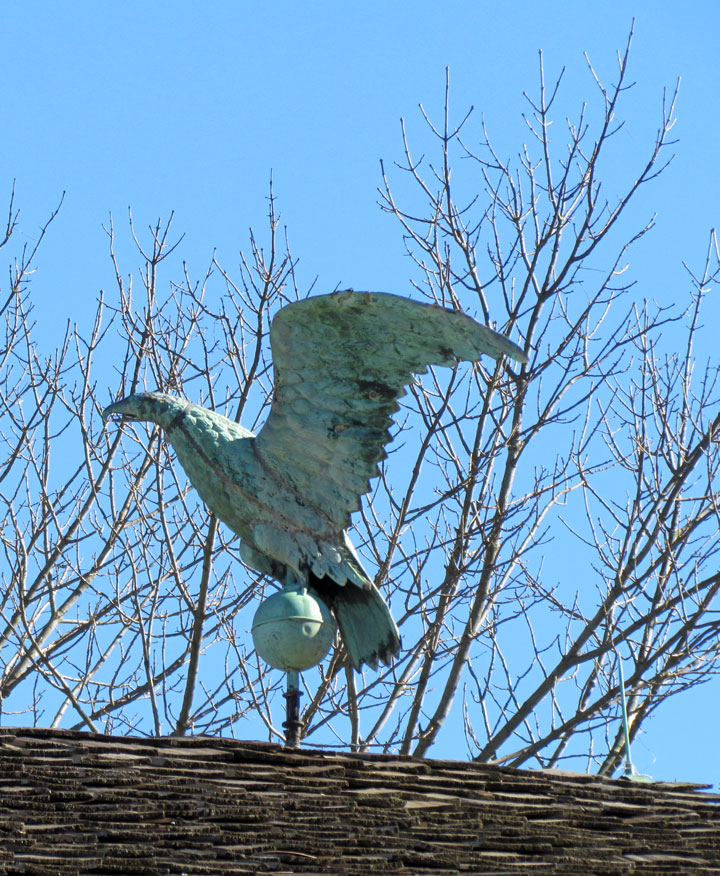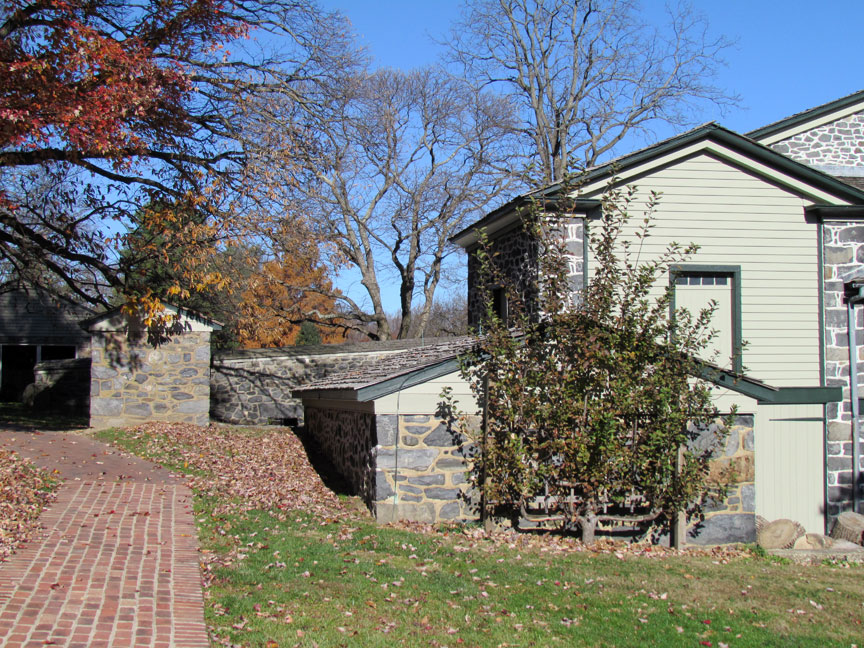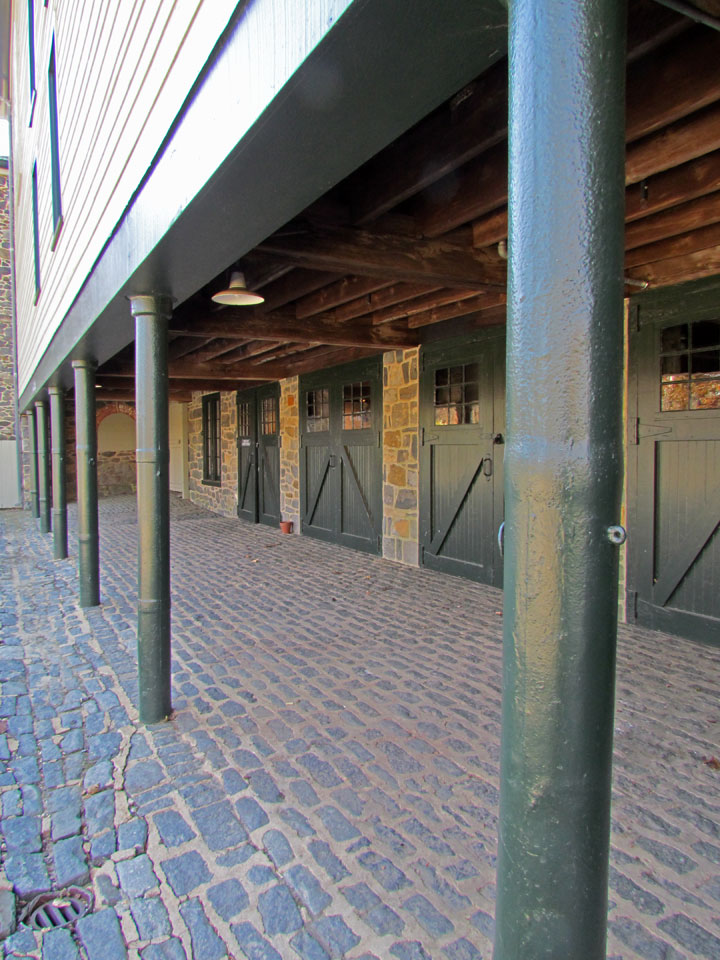 ---
Workers' Hill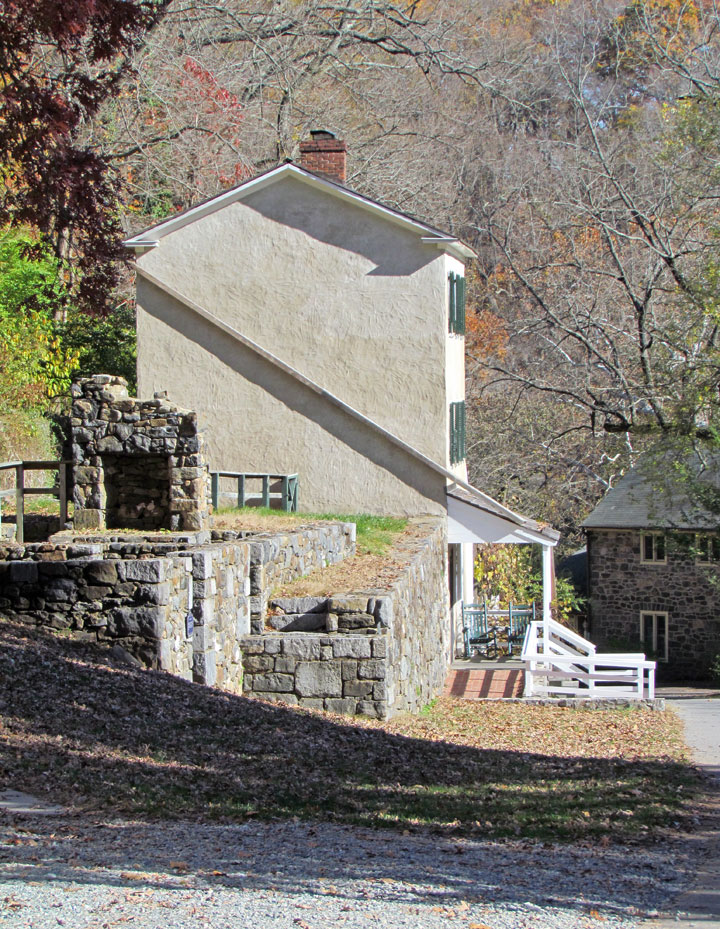 Gibbons House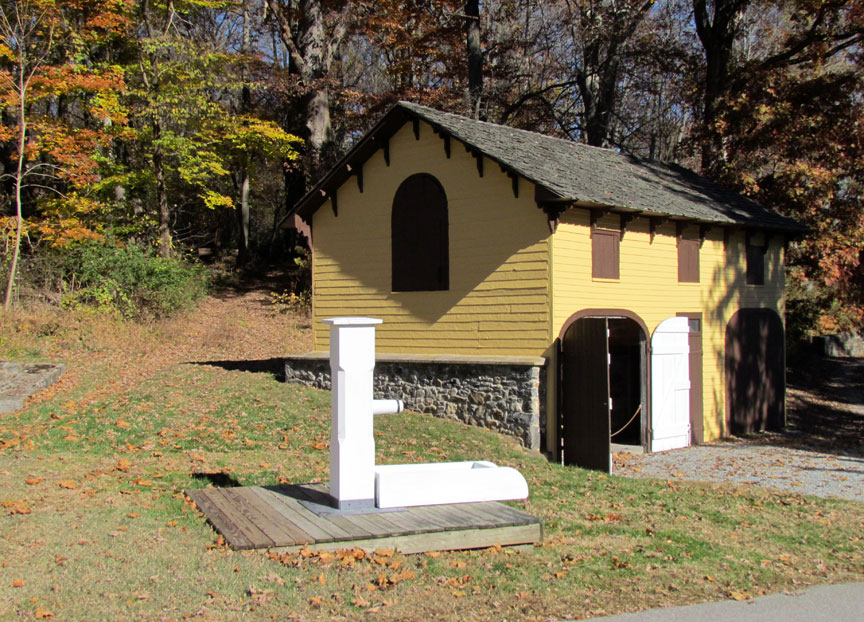 carriage house
Brandywine Manufacturers' Sunday School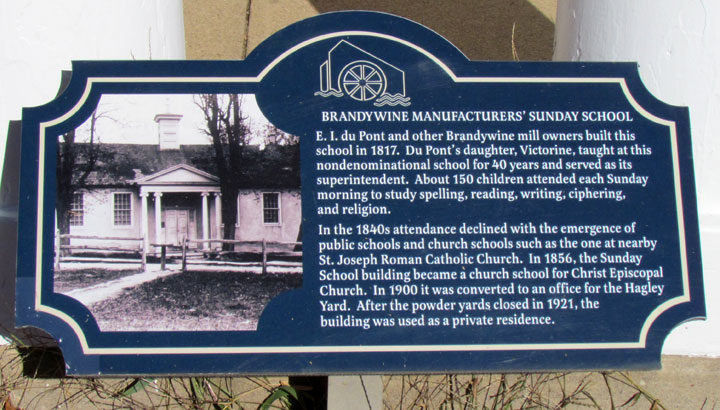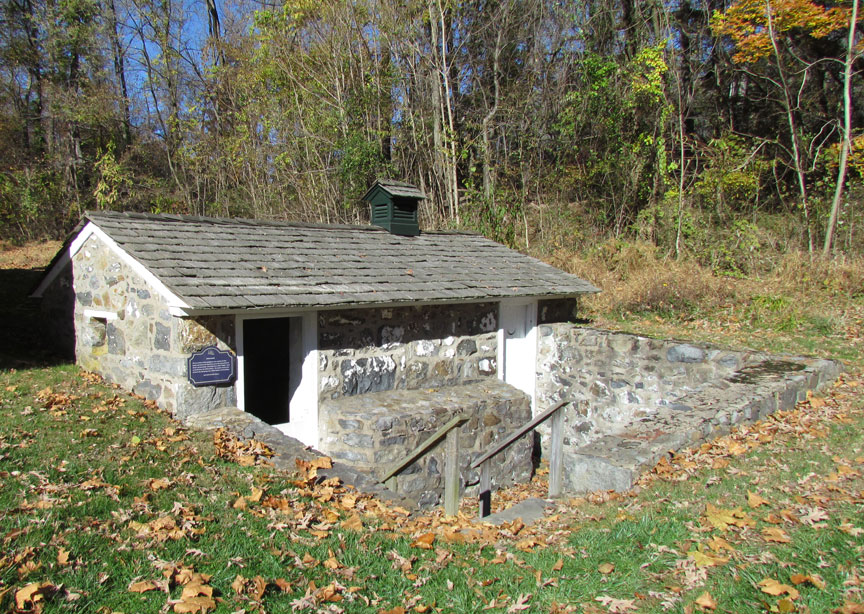 springhouse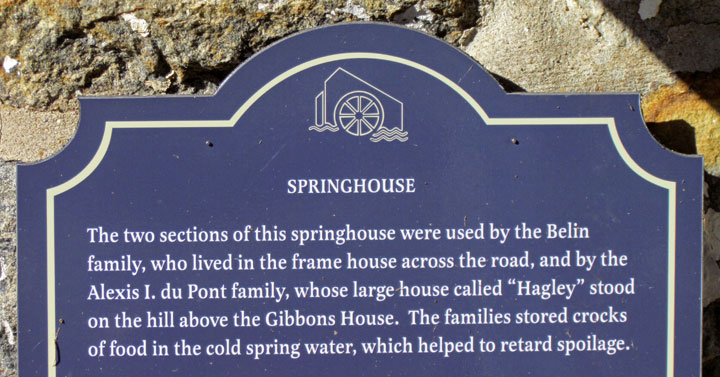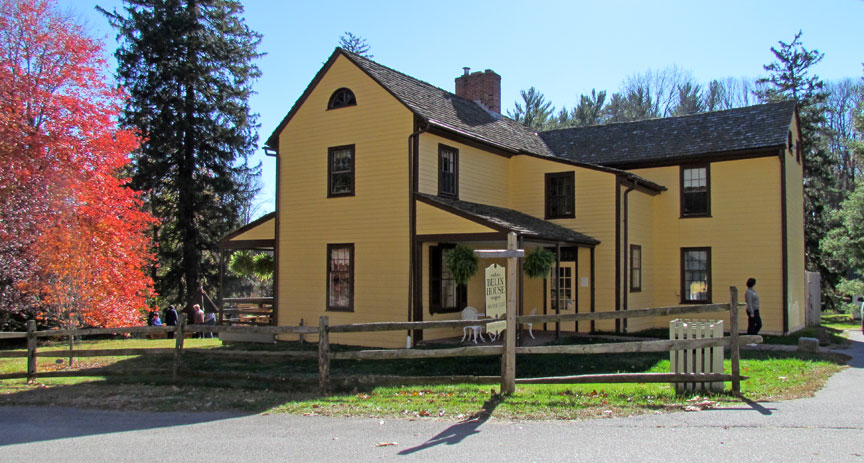 Belin House Cafe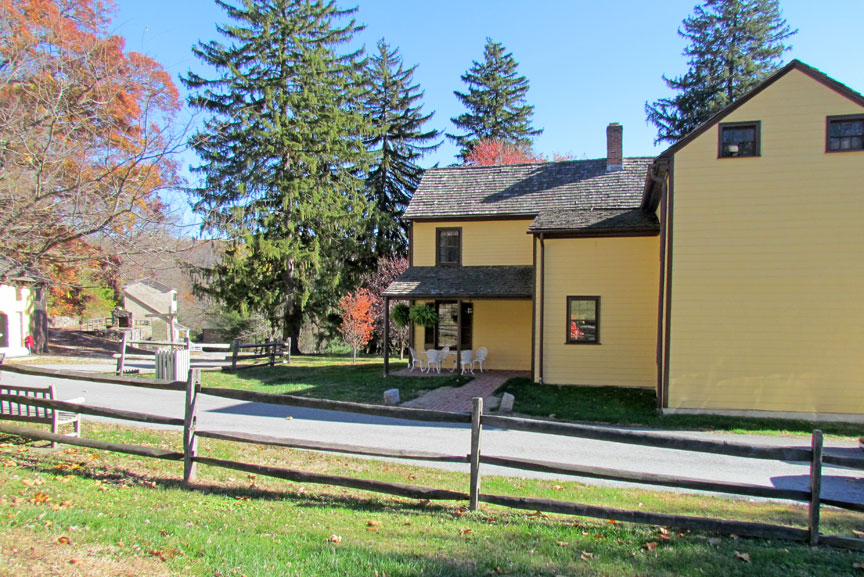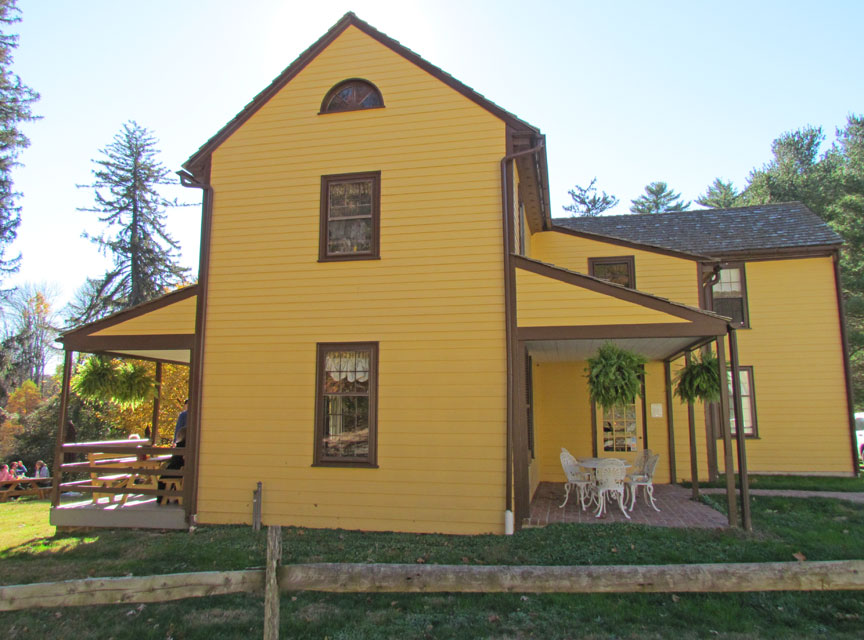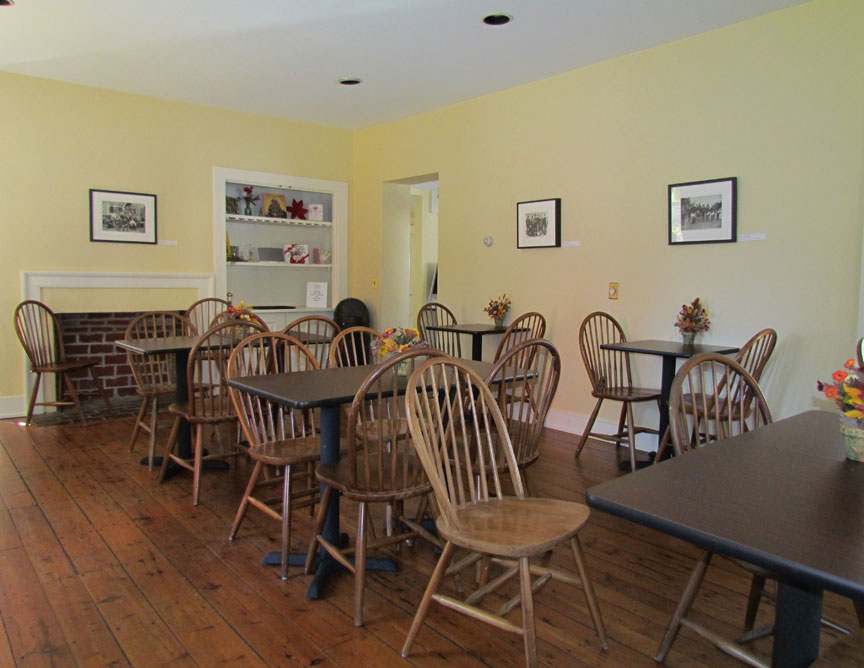 current dining area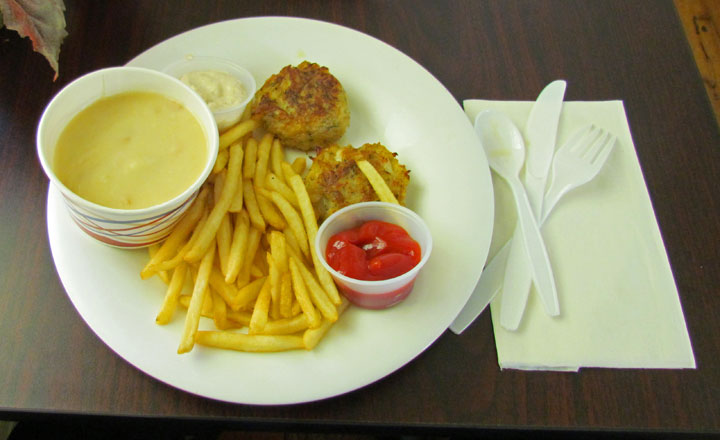 delicious Crab Cake and Mushroom Soup lunch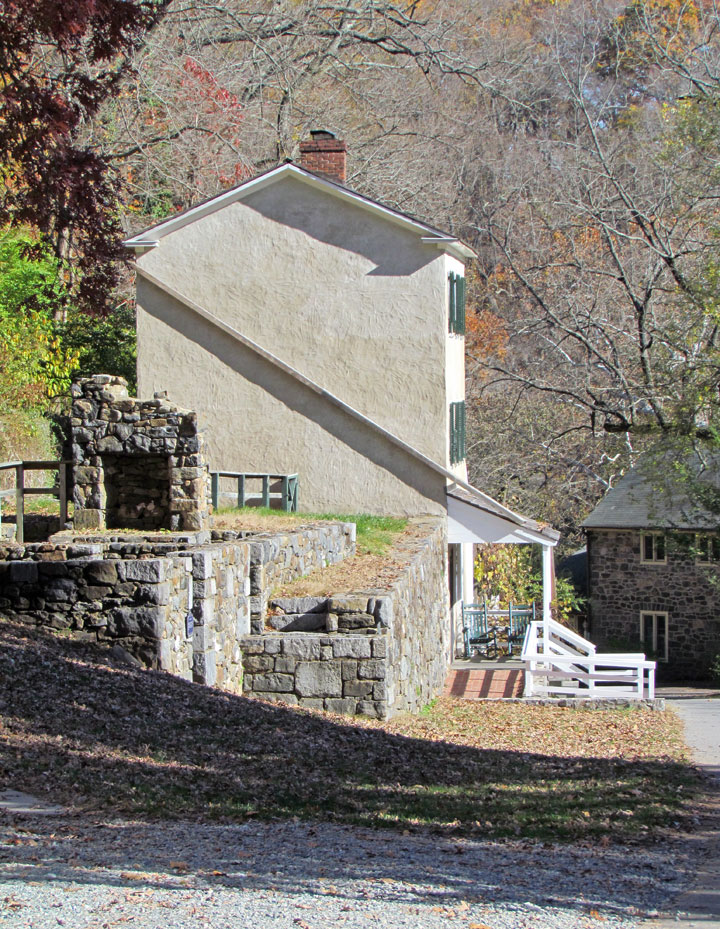 down the hill past the Gibons House
---
---