Crystal Cathedral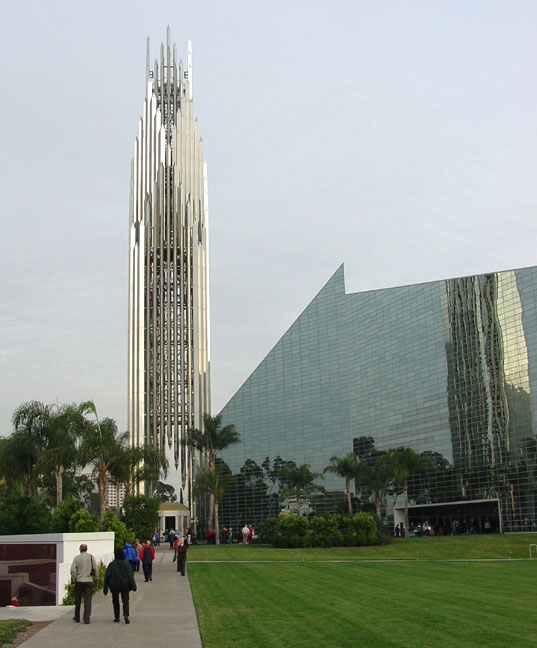 Located in Garden Grove, California, the Crystal Cathedral
is the home base for the international Crystal Cathedral Ministries, including a congregation of over 10,000 members and the internationally televised "Hour of Power."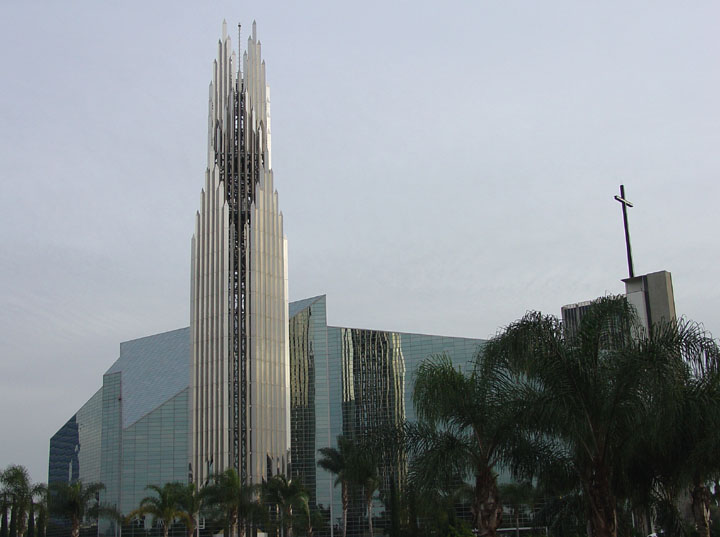 the Crystal Cathedral was designed by American Institute of Architects
gold medal winner Philip Johnson with his partner John Burgee.
On the tenth anniversary of the Cathedral, a beautiful Bell Tower was dedicated. The tower is comprised of highly polished stainless steel prisms.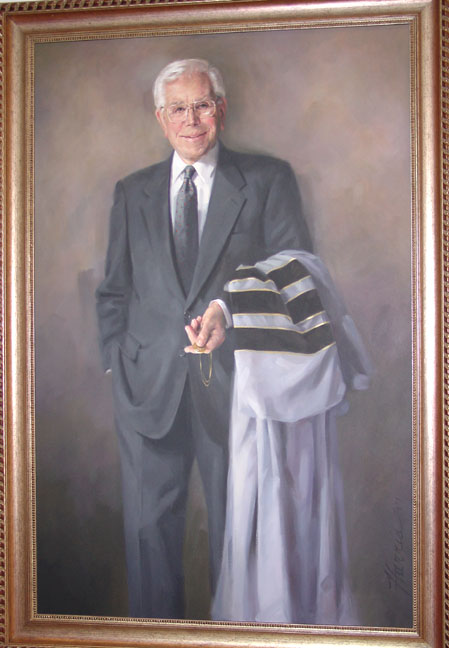 Dr. Robert H. Schuller
On September 14, 1980, Dr. Schuller dedicated the Cathedral
"To the Glory of Man for the Greater Glory of God."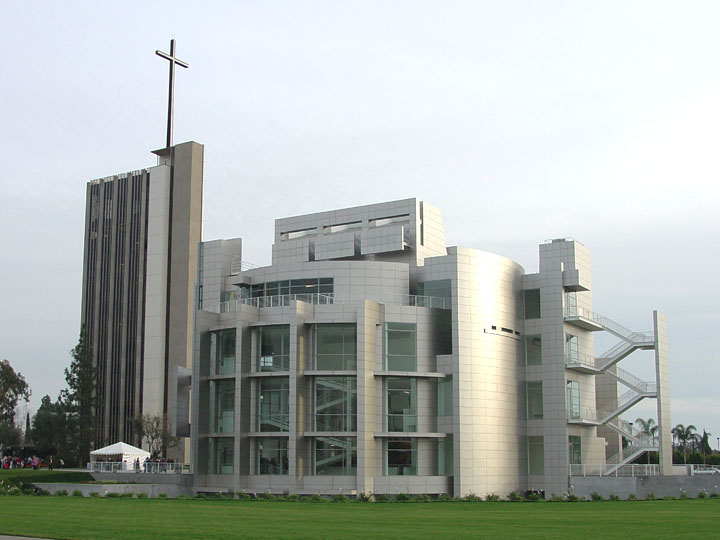 the Crystal Cathedral Ministries building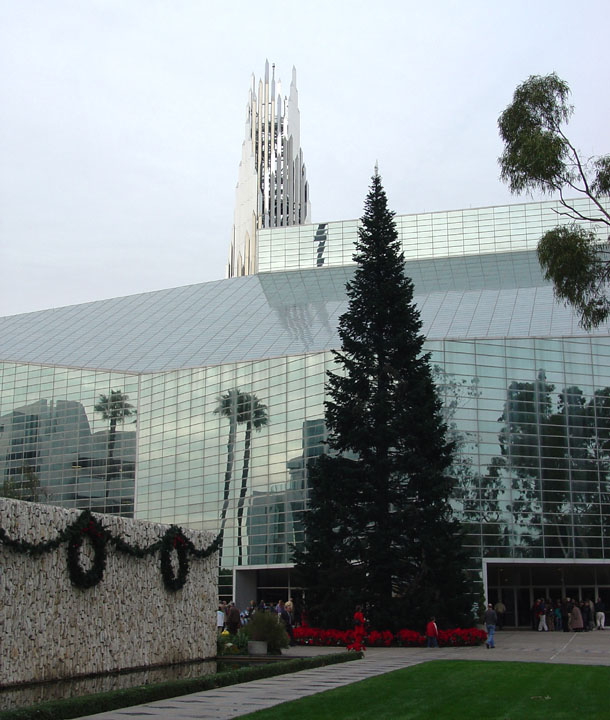 the Cathedral at Christmas
their "Glory of Christmas" program
is performed for thousands of visitors

On the Cathedral Grounds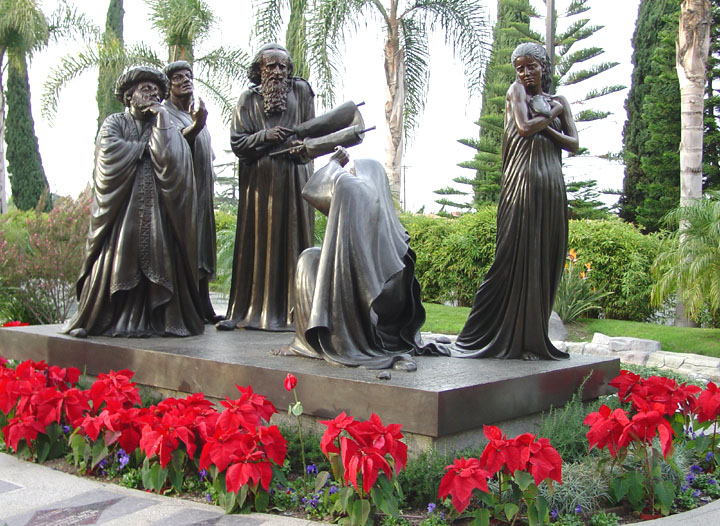 "The Garden of Peace"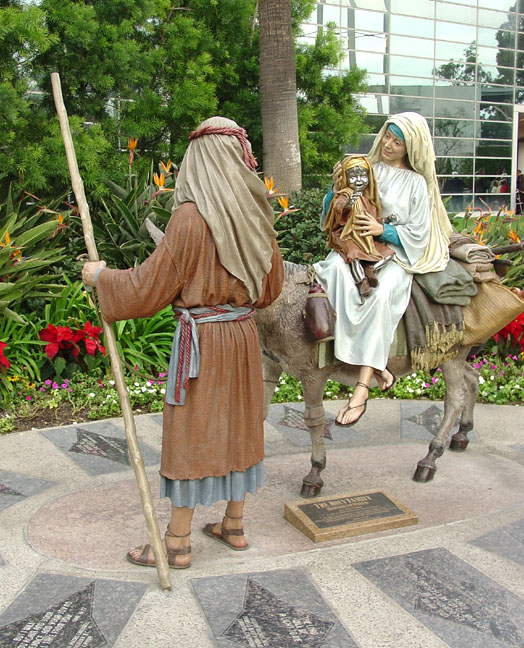 "The Holy Family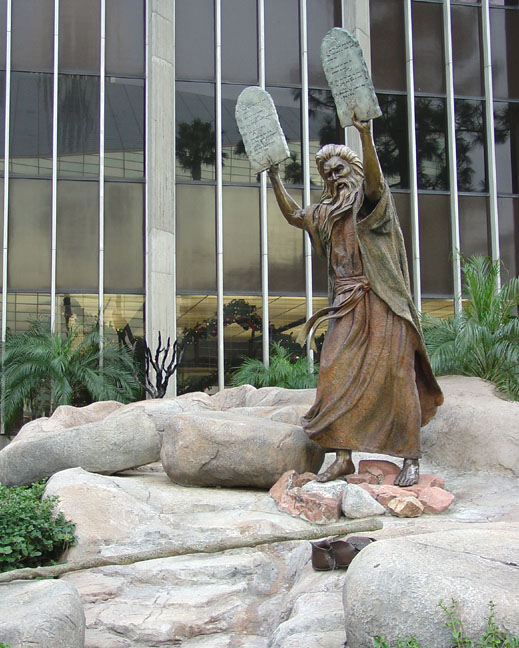 "Moses and the 10 Commandments"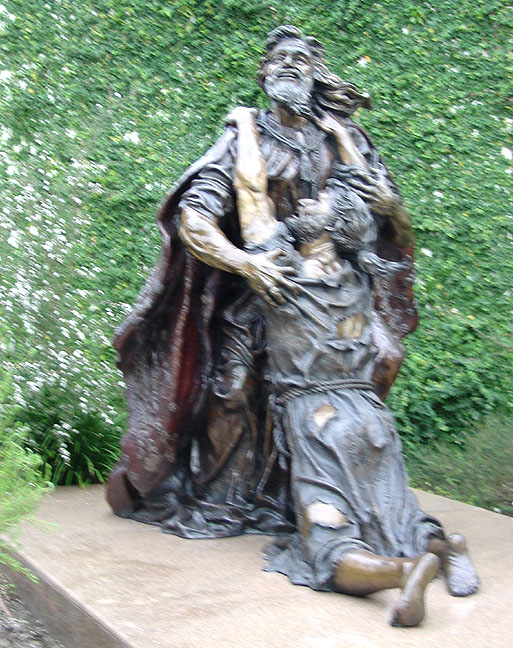 "The Prodigal Son"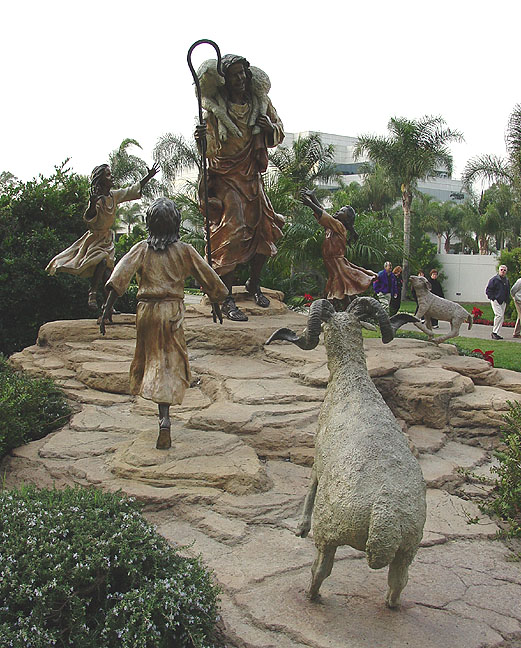 "Joyful Jesus"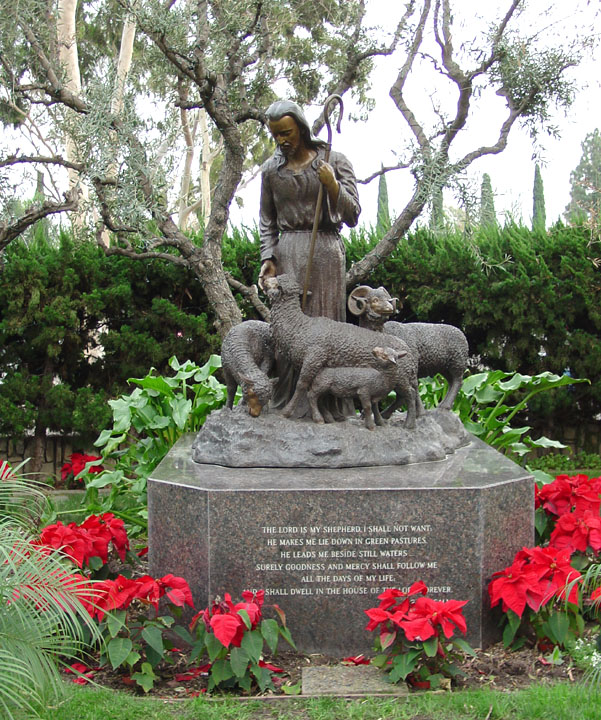 "The Good Shepard"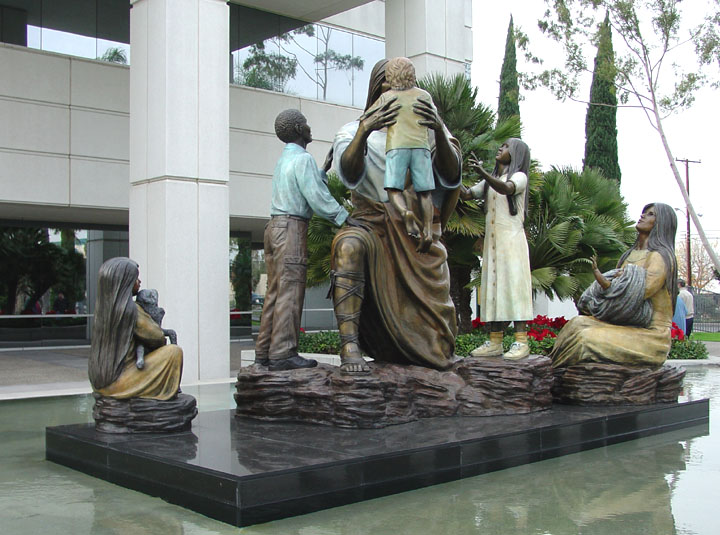 "Jesus and the Children"