Idaho Falls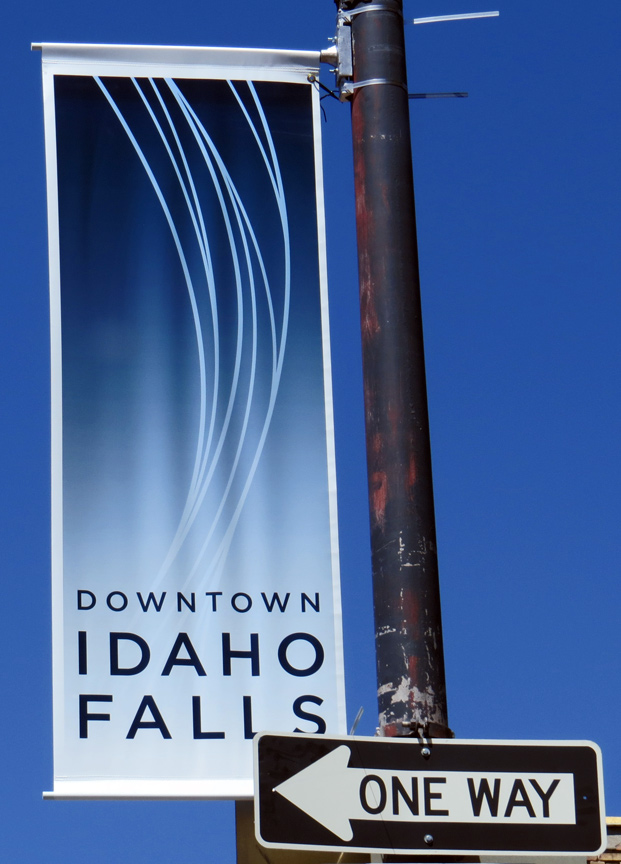 Idaho Falls is a city in and the county seat of Bonneville County, Idaho, United States, and is the largest city in Eastern Idaho. As of the 2010 census, the population of Idaho Falls was 56,813, with a metro population of 136,108. As of 2013, the population was estimated at 58,292.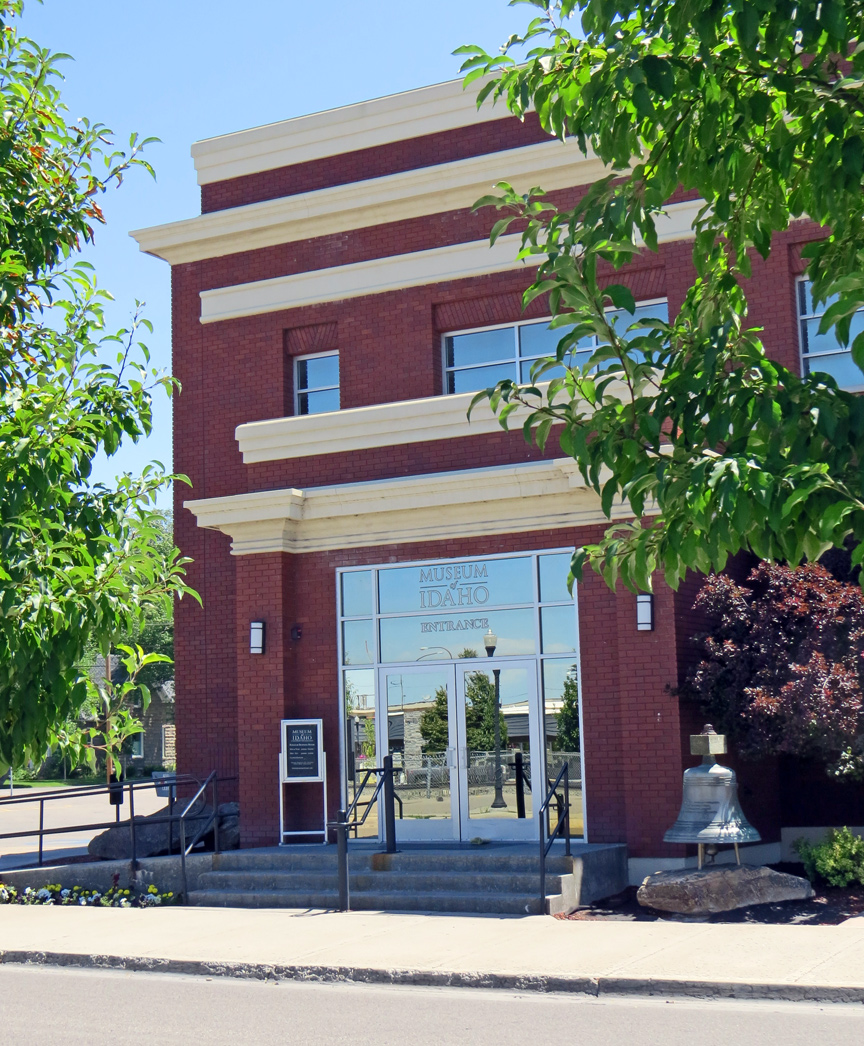 Museum of Idaho
Idaho Falls is the principal city of the Idaho Falls, Idaho Metropolitan Statistical Area and the Idaho Falls-Blackfoot, Idaho Combined Statistical Area. It is the state's largest city outside the Boise metropolitan area and the third-largest metro area behind Boise City-Nampa and Coeur d'Alene, which is adjacent to the larger Spokane metropolitan area.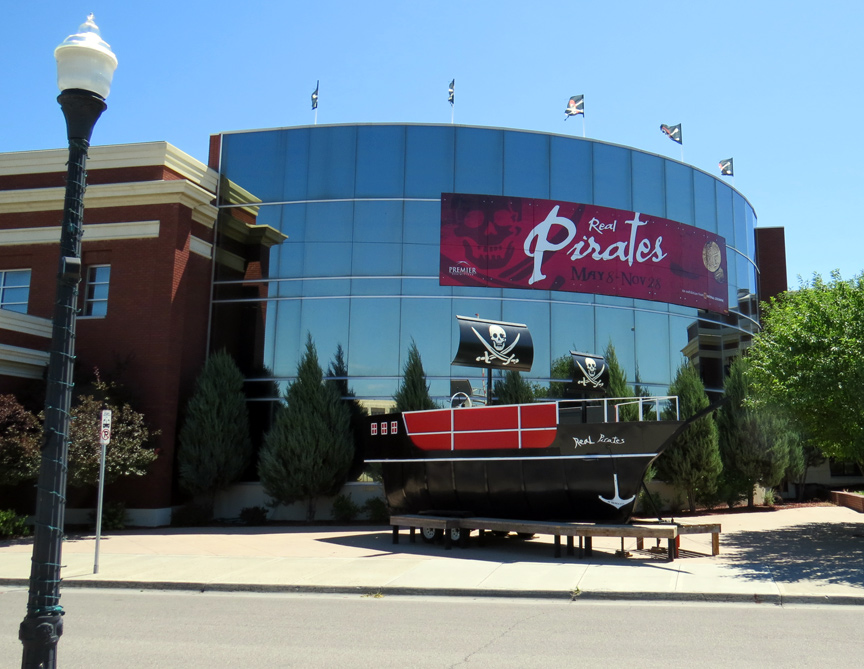 Pirates exhibit at the Museum
The city serves as a hub to all of eastern Idaho and much of western Wyoming. Due to its relative economic vitality, high quality of life, and proximity to world-class outdoor recreation, it is often featured in various publications' lists of "best places to live." The area is served by the Idaho Falls Regional Airport and is home to the Idaho Falls Chukars minor league baseball team.

Snake River
What became Idaho Falls was the site of Taylorís Crossing on the Montana Trail, a timber frame bridge built across the Snake River. The 1865 bridge was built by Matt Taylor, a Montana Trail freighter, who built a toll bridge across a narrow black basaltic gorge of the river that succeeded a ferry seven miles upstream by a few years. Taylorís bridge served the new tide of westward migration and travel in the region that followed the military suppression of Shoshone resistance at the Bear River Massacre near Preston, Idaho in 1863. The bridge improved travel for settlers moving north and west and for miners, freighters, and others seeking riches in the gold fields of Idaho and Montana, especially, the boom towns of Bannack and Virginia City in western Montana.
Text from Wikipedia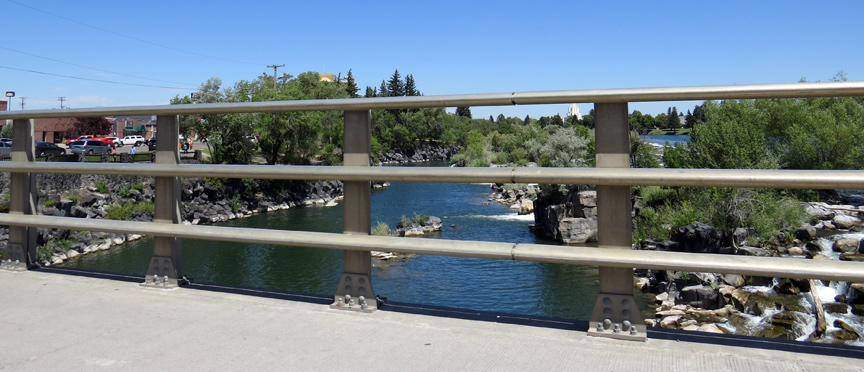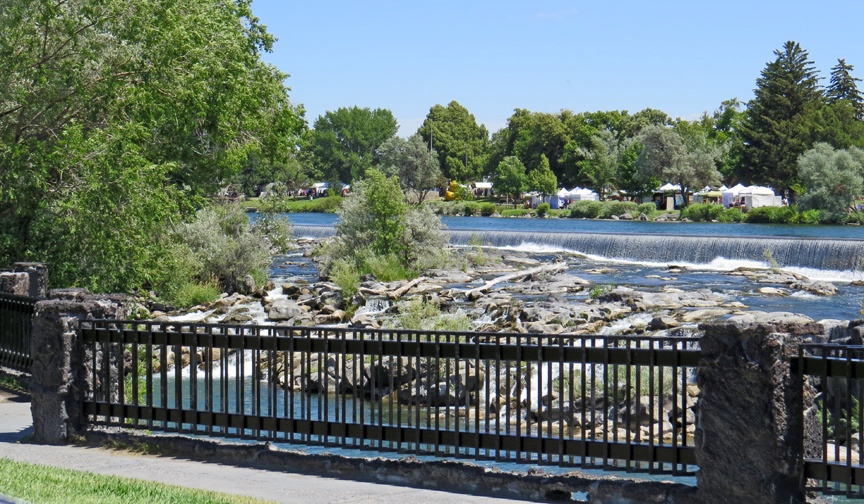 the falls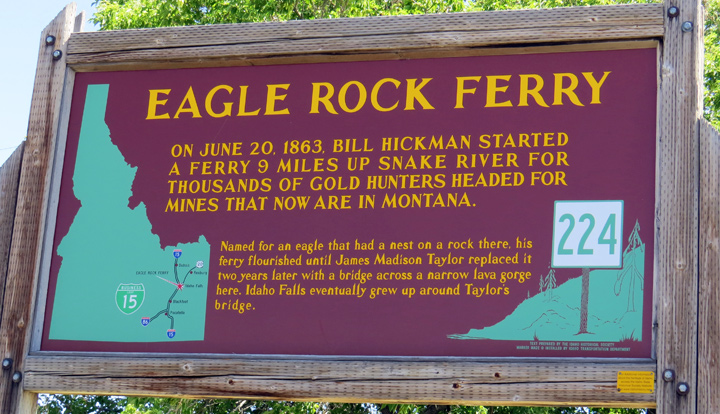 ferry site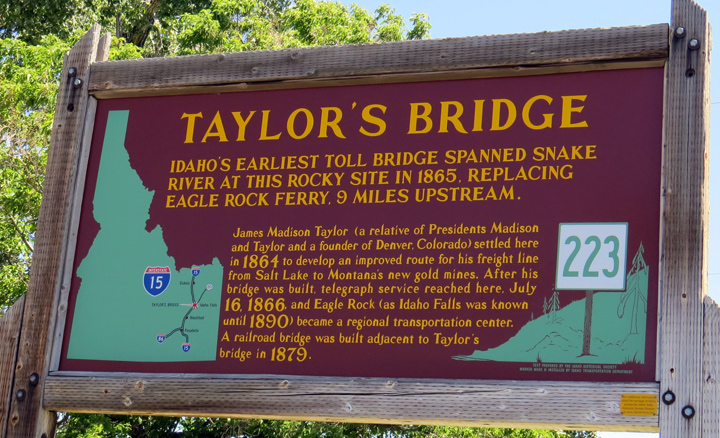 Taylor's Bridge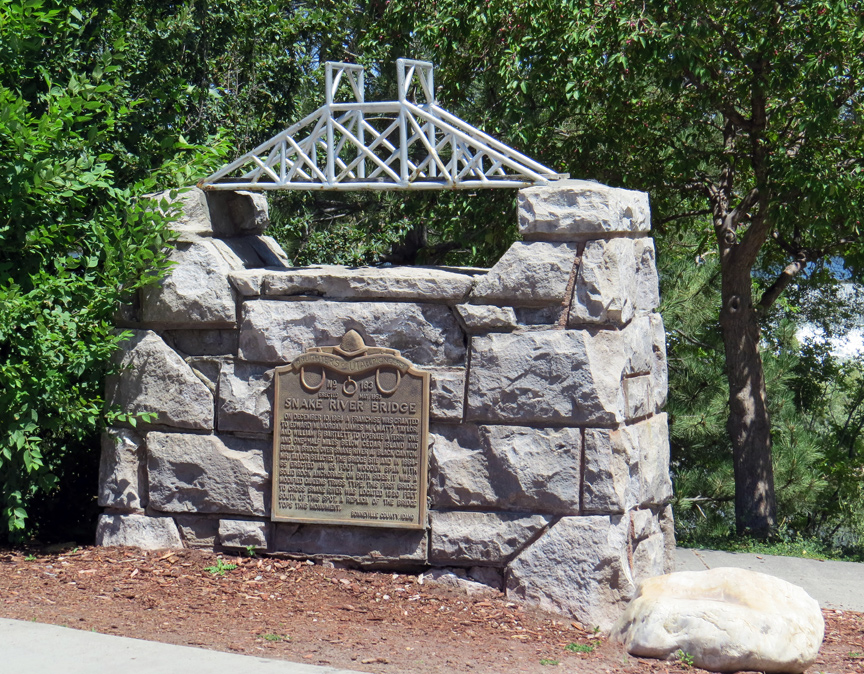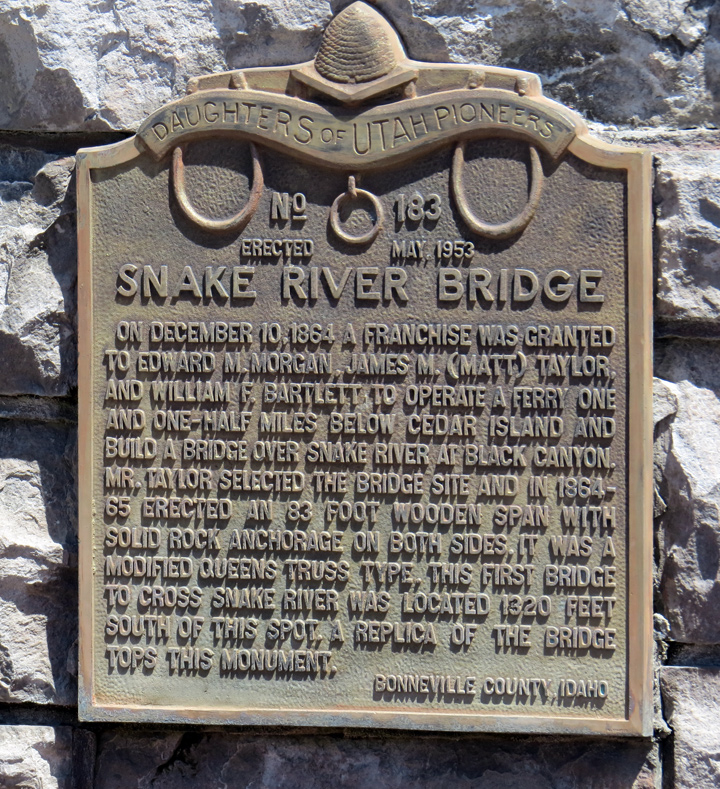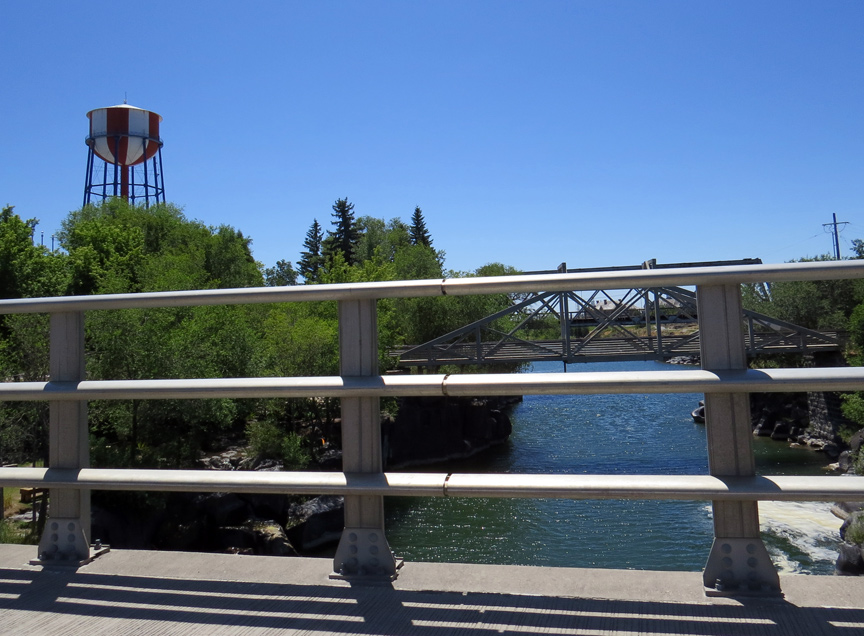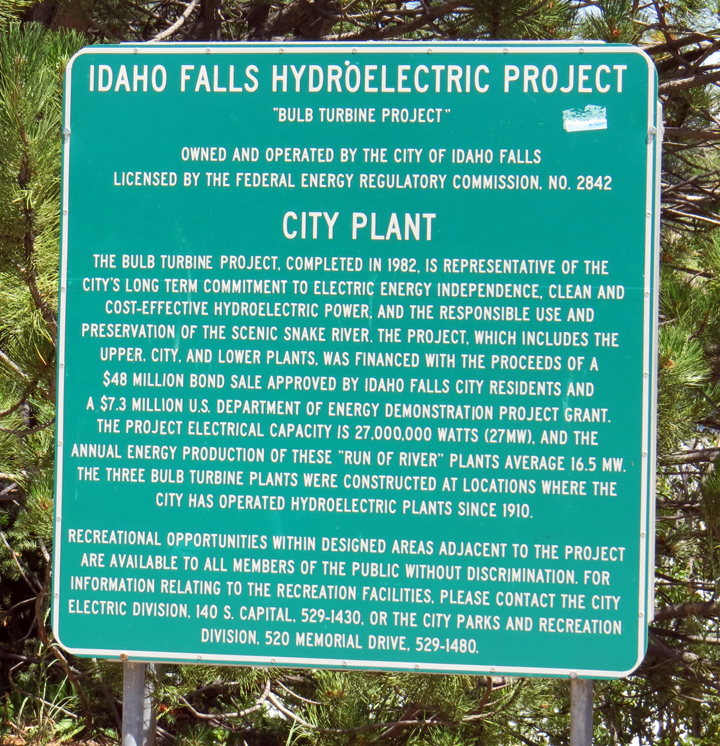 electricity from the falls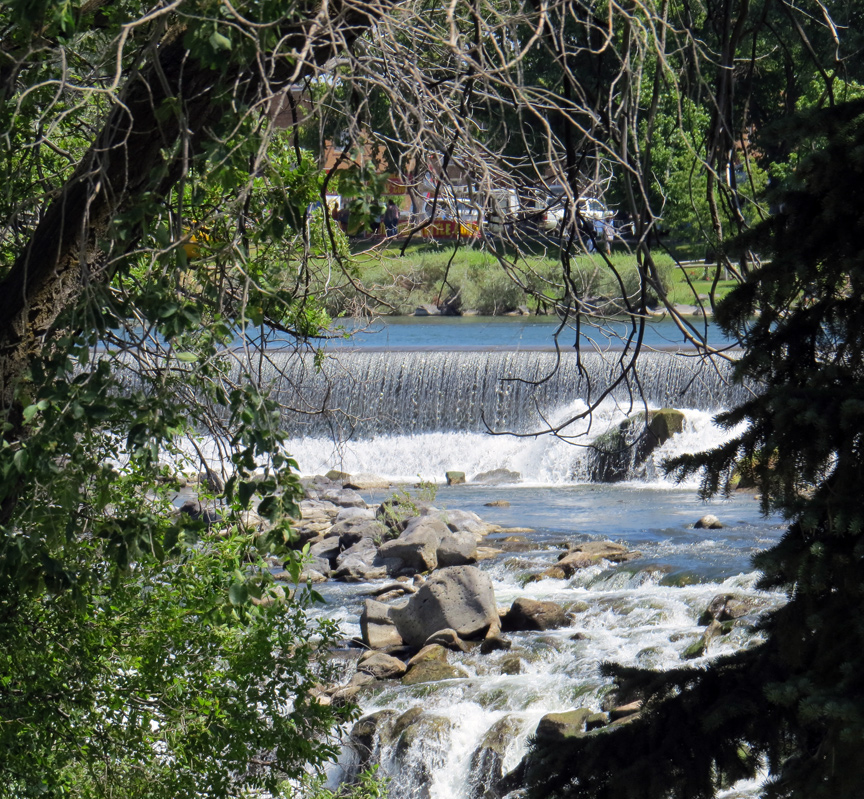 the falls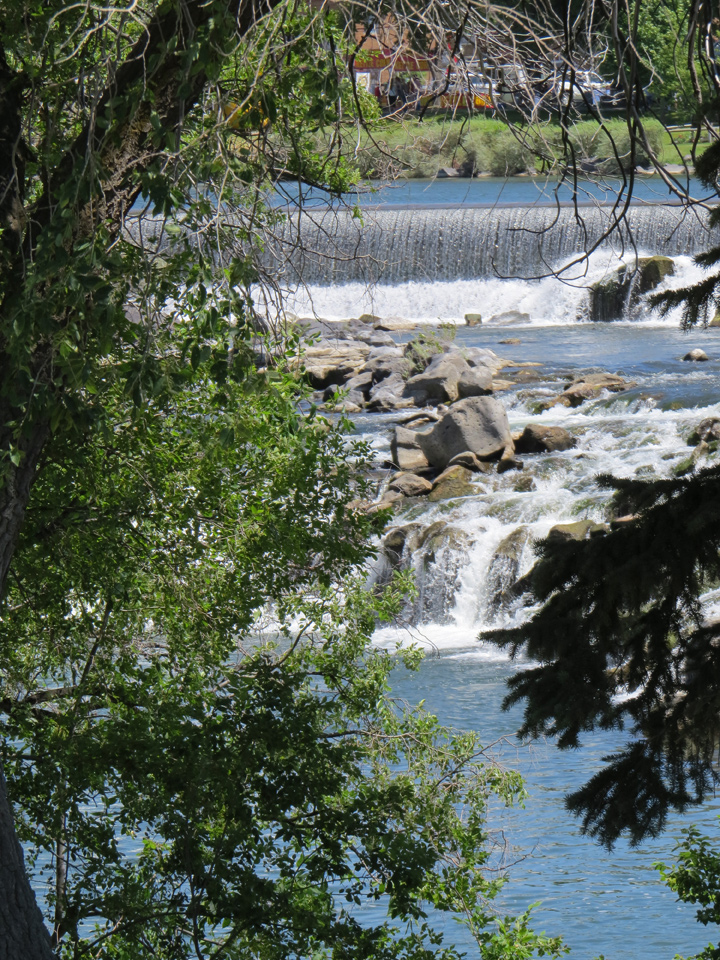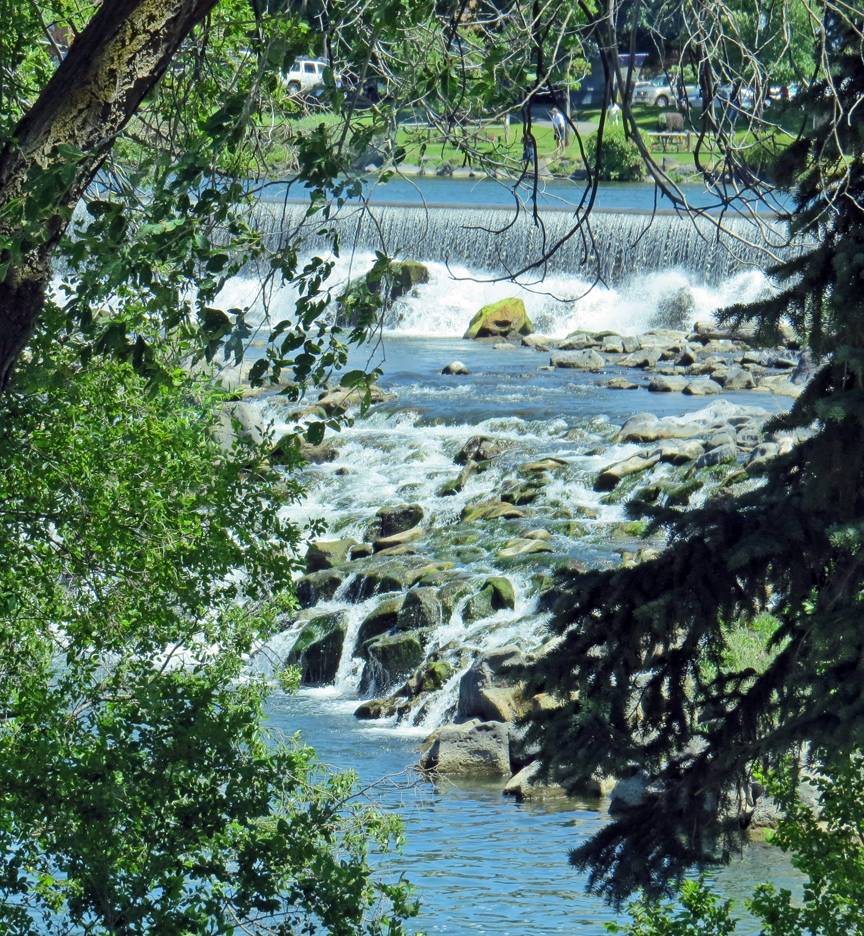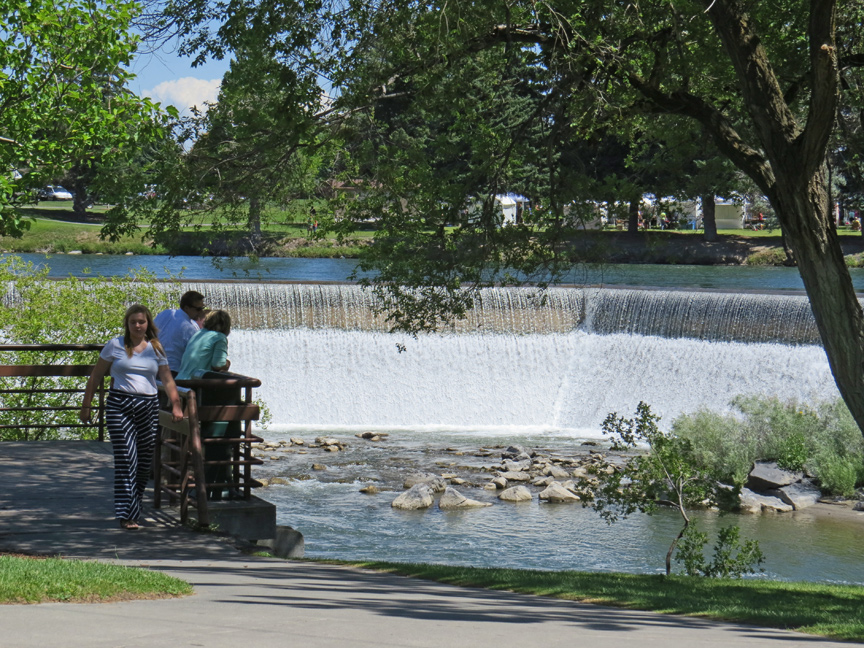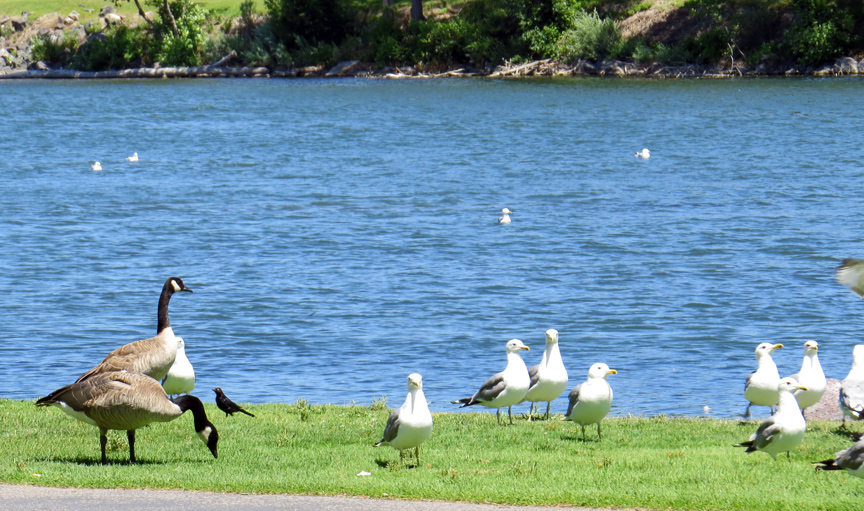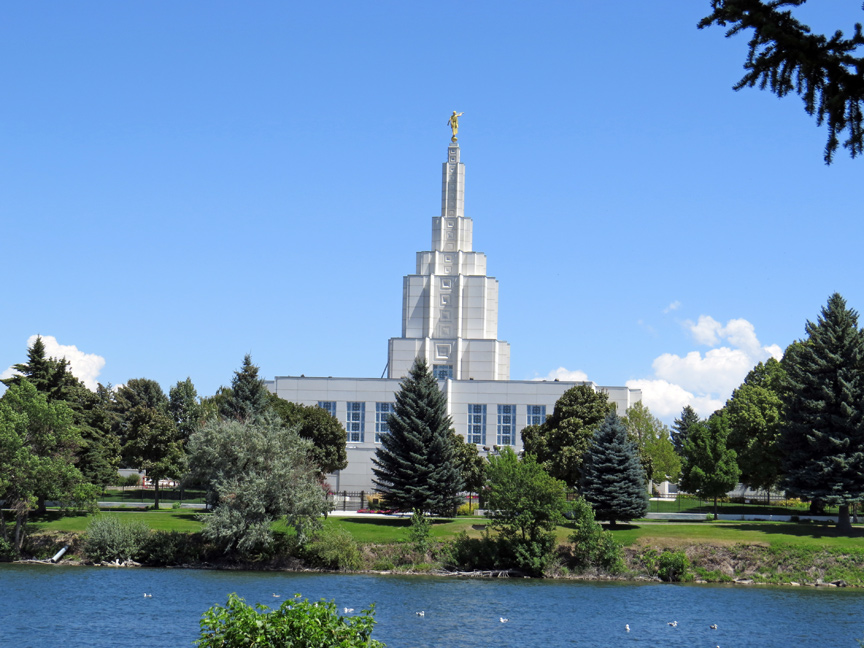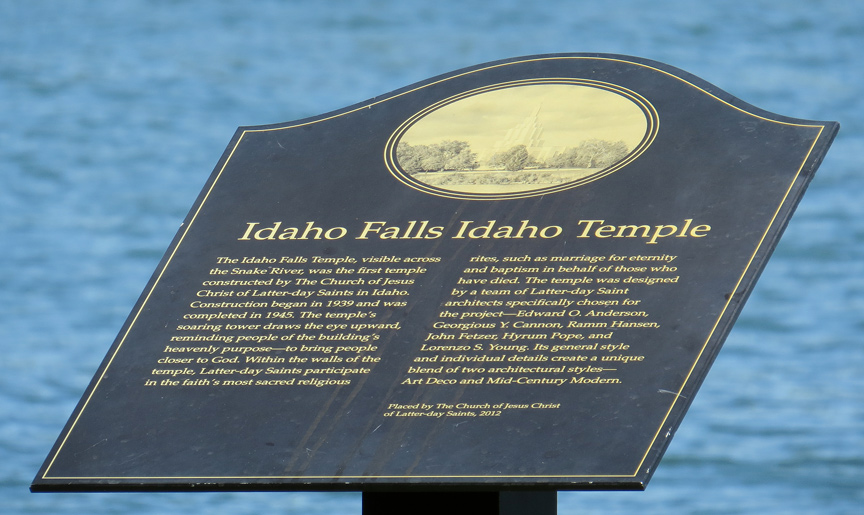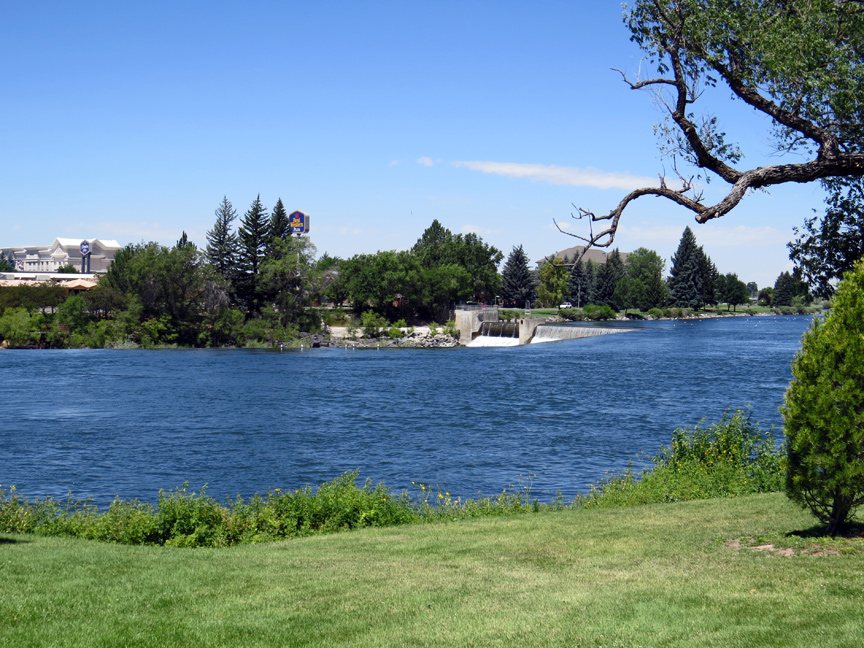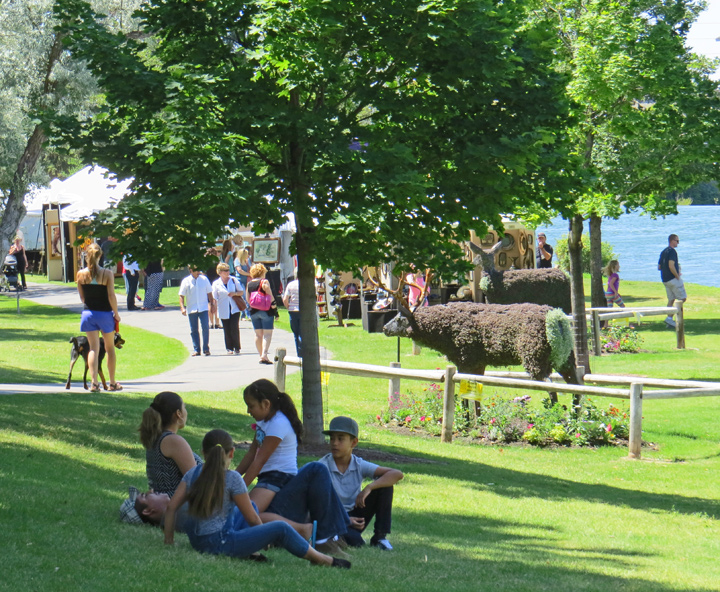 along the Snake River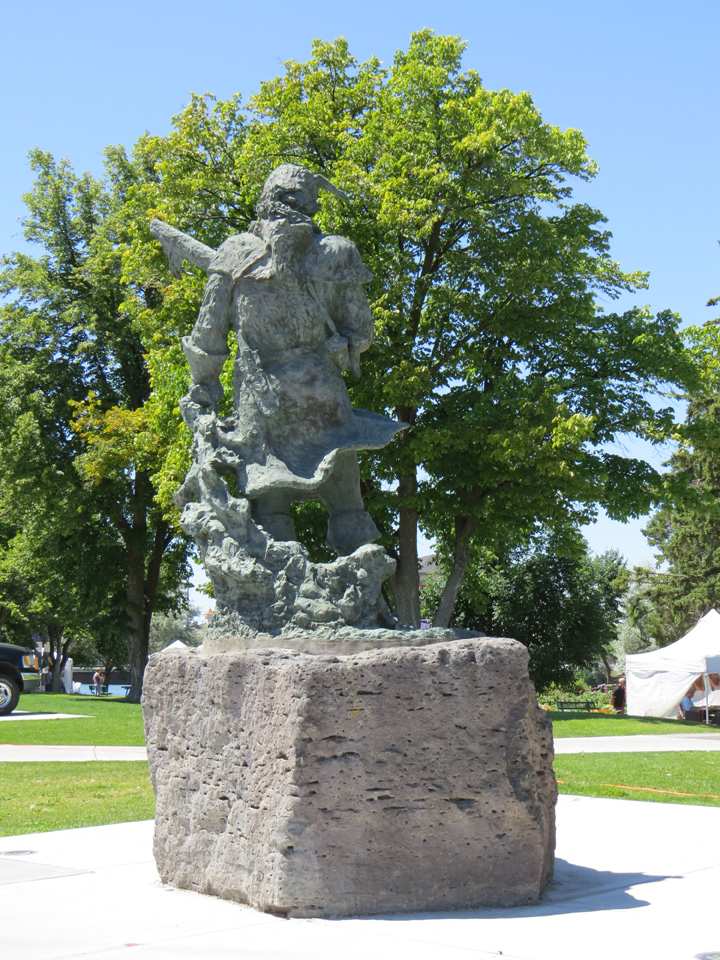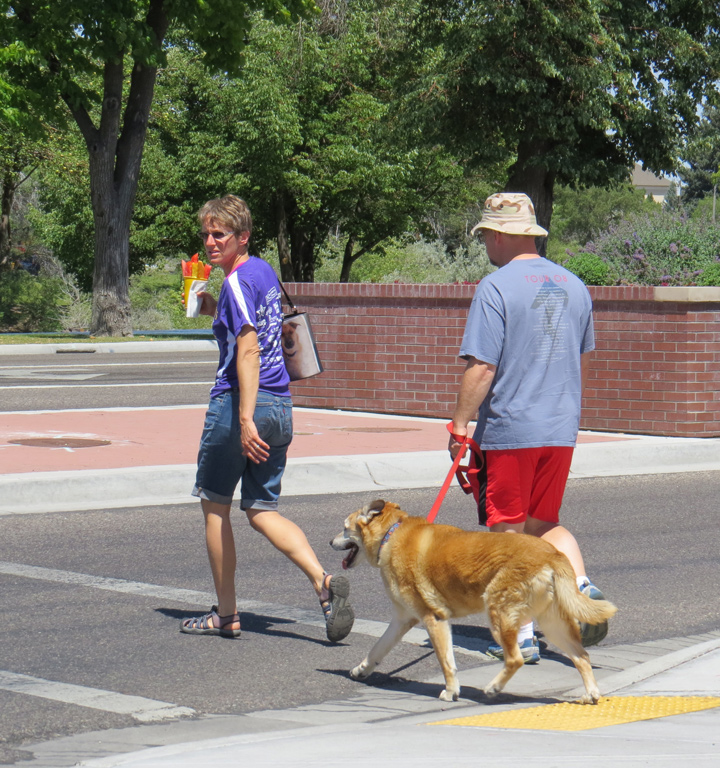 walking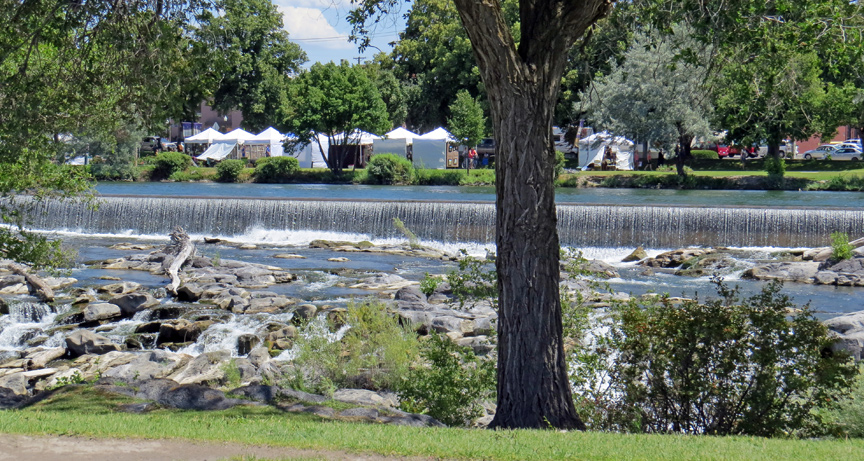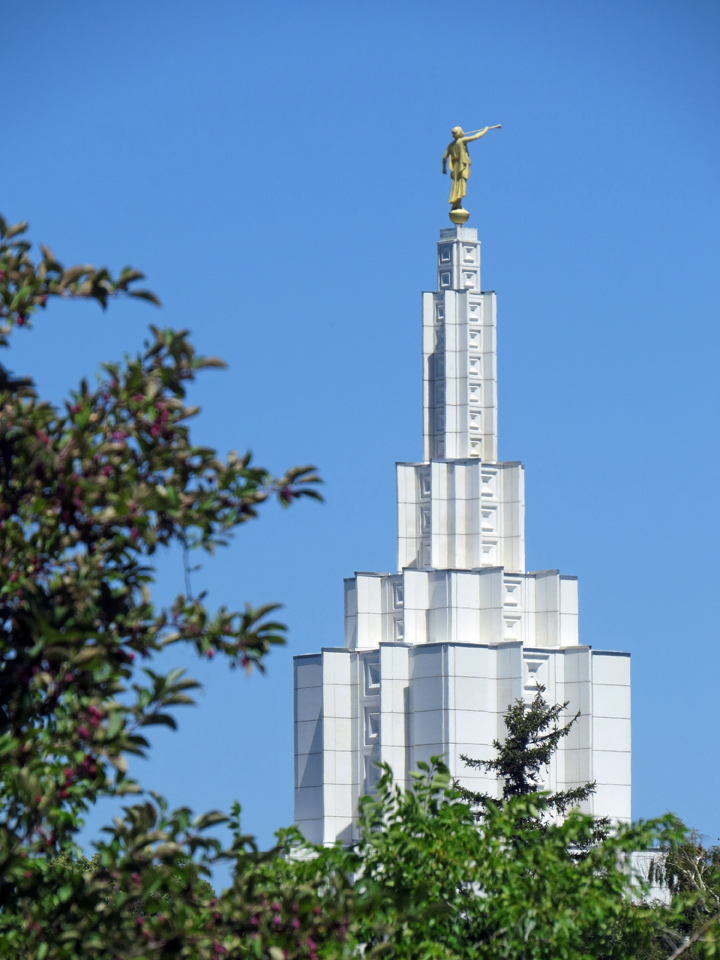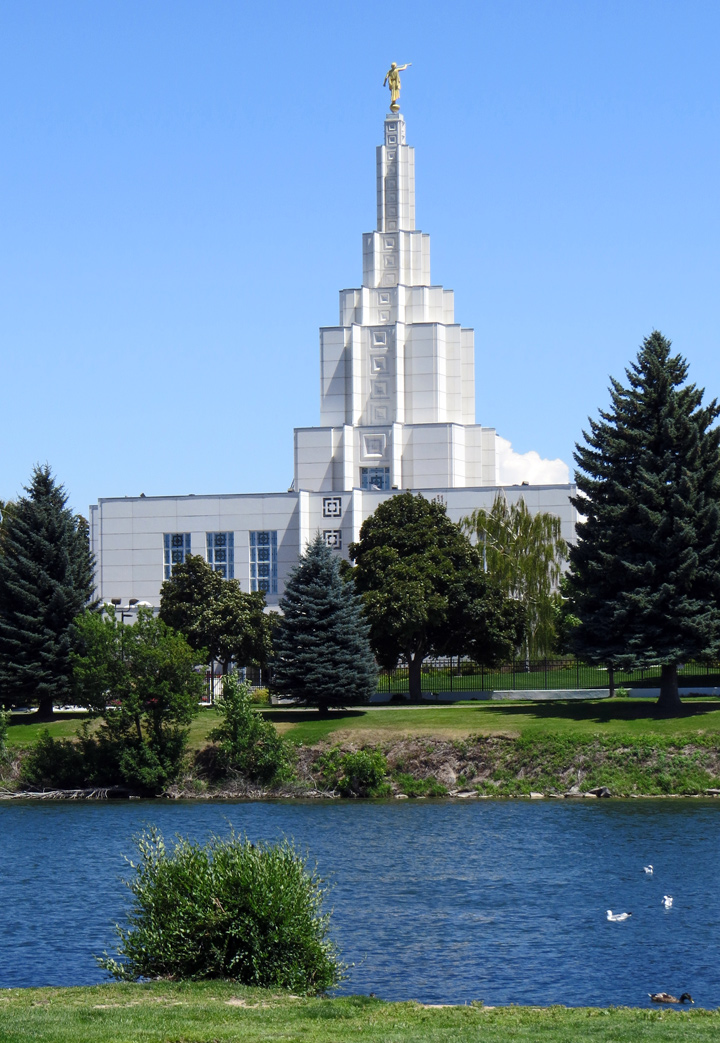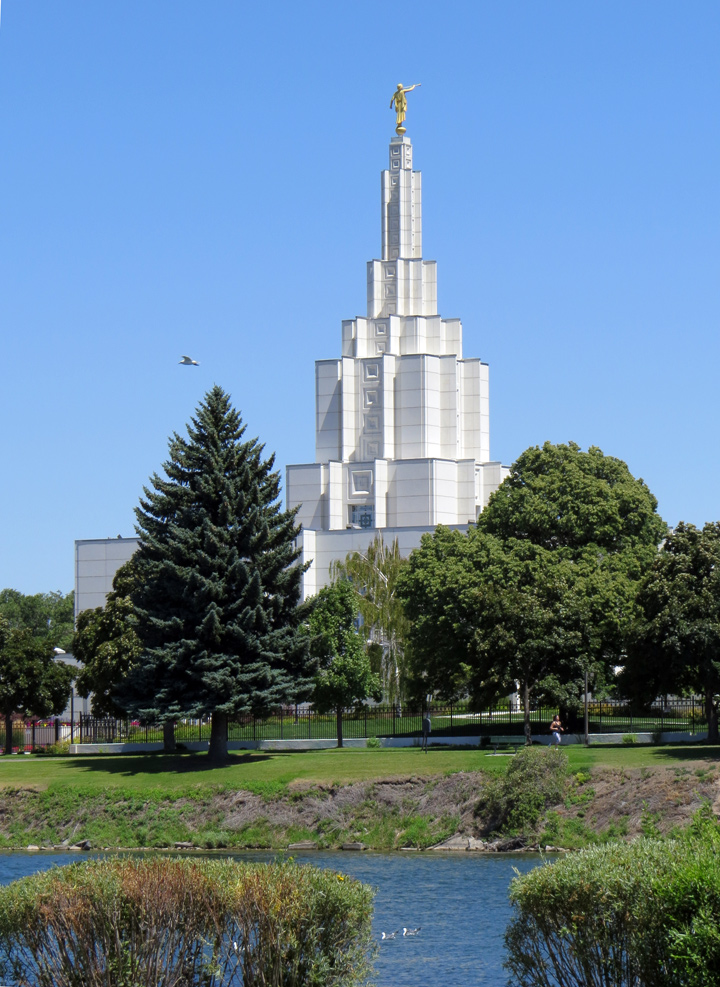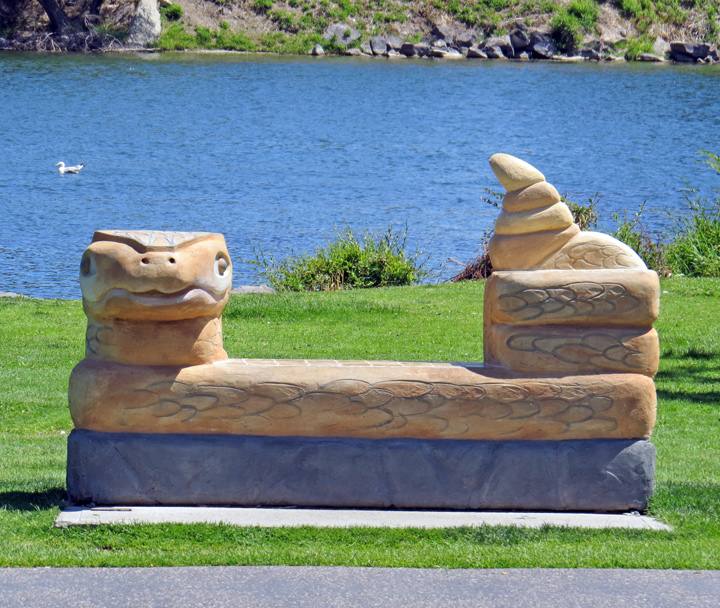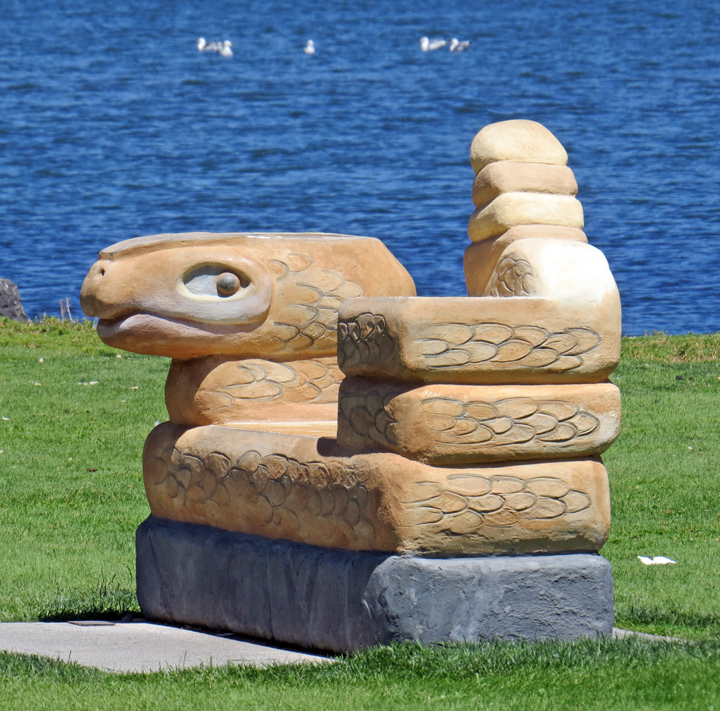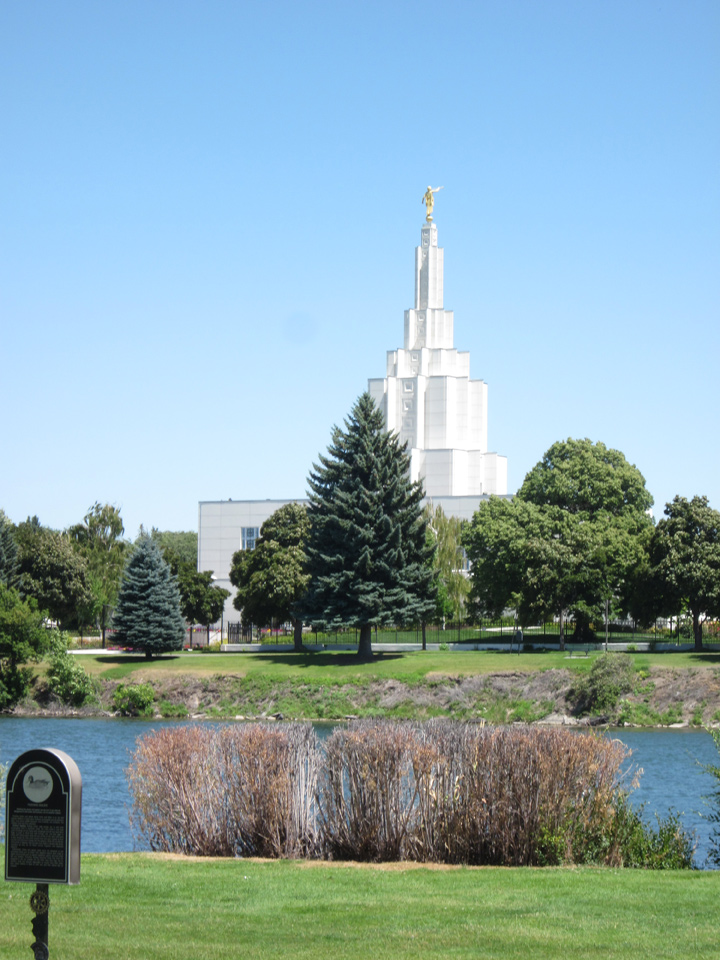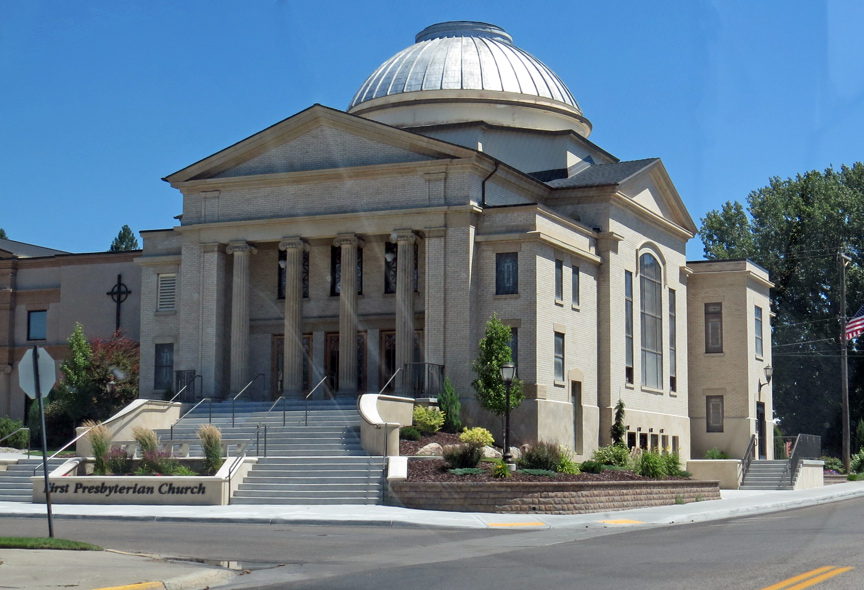 First Presbyterian Church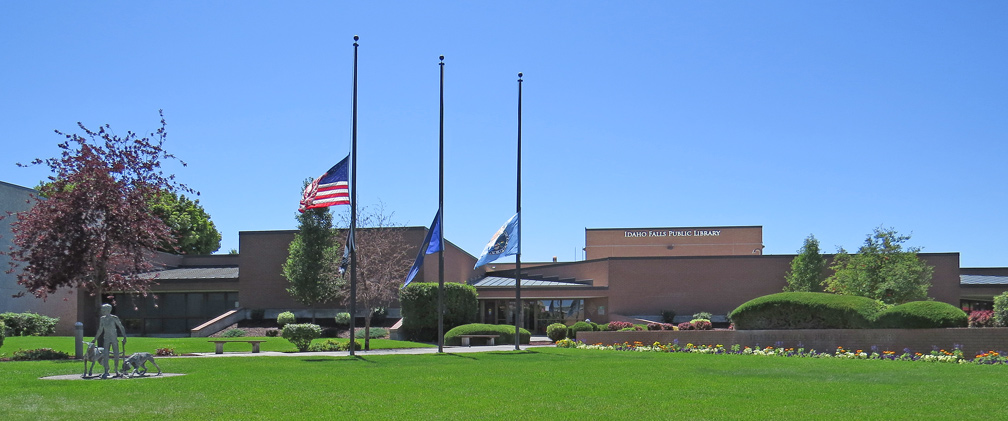 Idaho Falls Public Library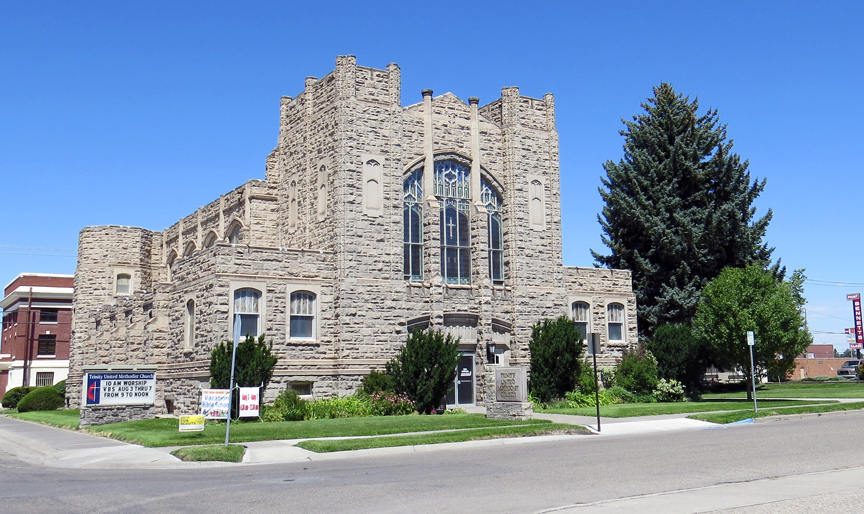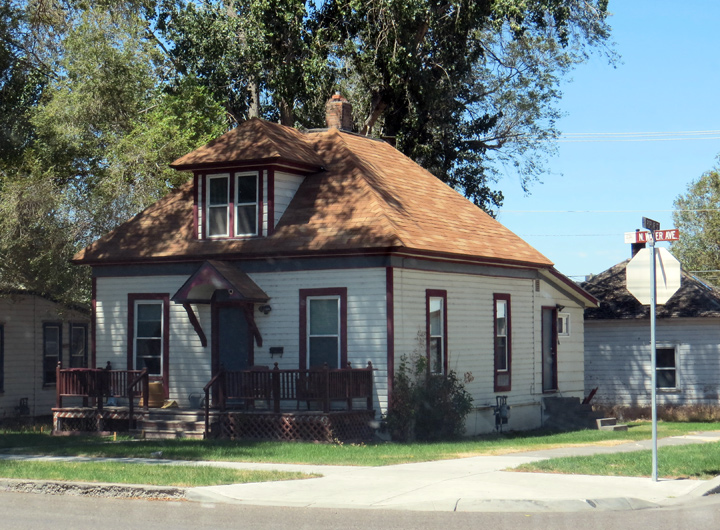 typical dwelling
---
---