Eagle Bluff Light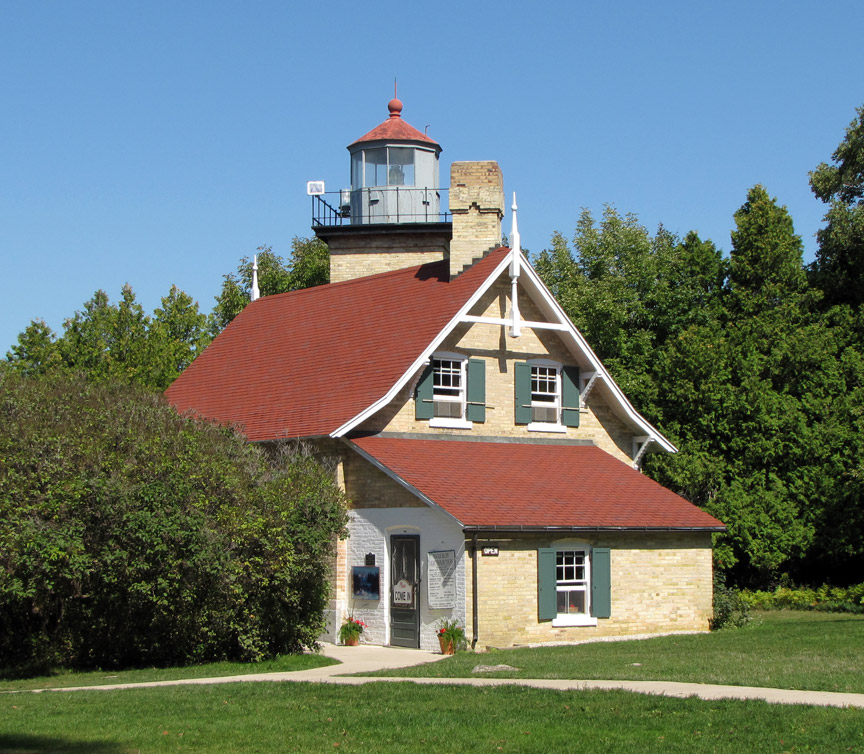 Eagle Bluff Light
The Eagle Bluff Light, also known as Eagle Bluff lighthouse, is a lighthouse located near Ephraim in Peninsula State Park in Door County, Wisconsin. Construction was authorized in 1866, but the lighthouse was not actually built until 1868 at a cost of $12,000. It was automated in 1926. The former lighthouse keeper's home has been a museum since 1963.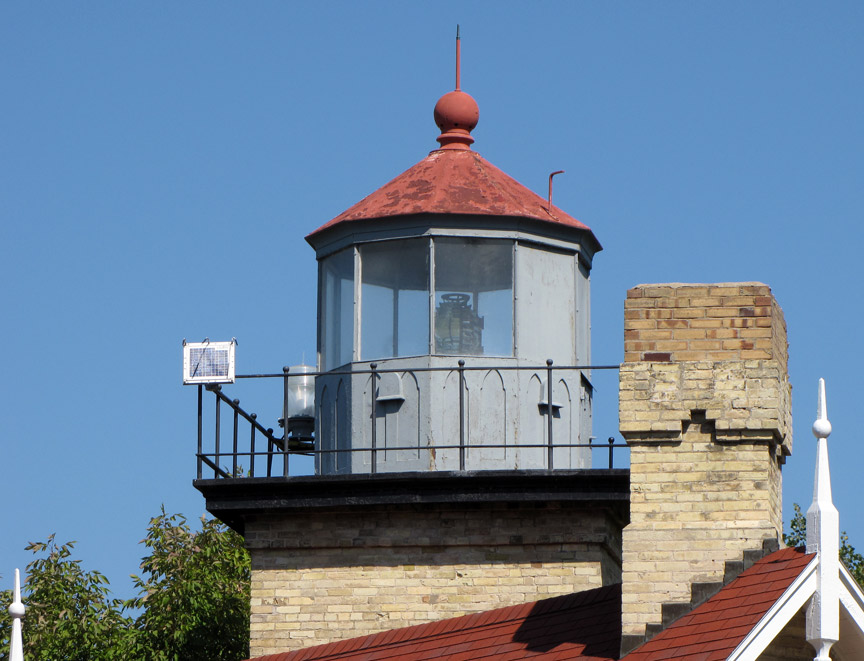 The lighthouse was added to the National Register of Historic Places in 1970 as reference #70000032.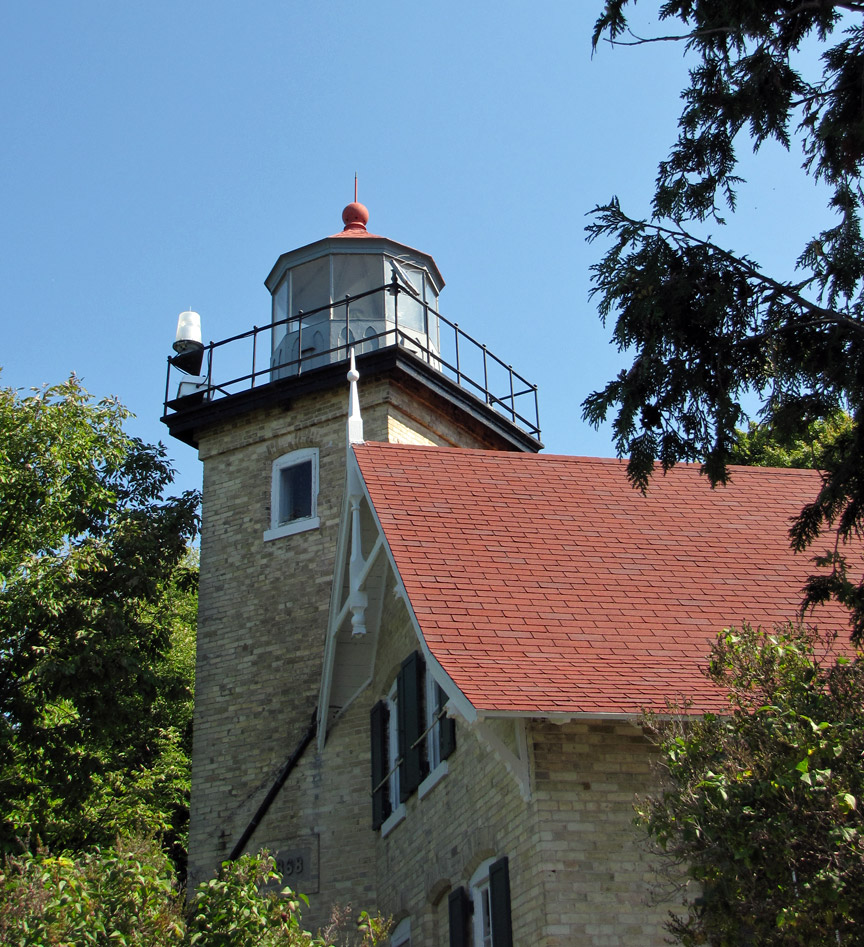 Eagle Bluff Light
Location: Ephraim, Wisconsin
GPS
45°10′06″N
87°14′12″W
Year first lit: 1868
Automated: 1926
Foundation: Concrete
Construction: Cream City brick
Tower shape: Square
Height: 43 feet (13 m)
Original lens: Third and 1/2 order Fresnel lens
Range: 7 statute miles (11 km)
Characteristic: White, Flashing every 6 sec
Text from Wikipedia
---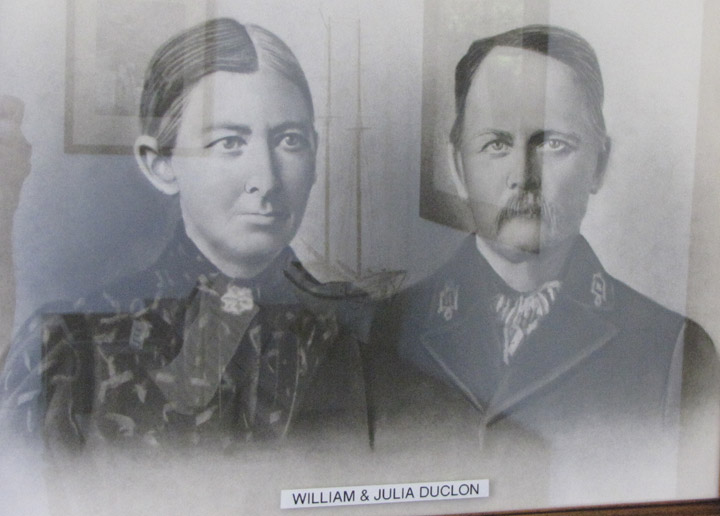 Lighthouse Keepers 1883 - 1915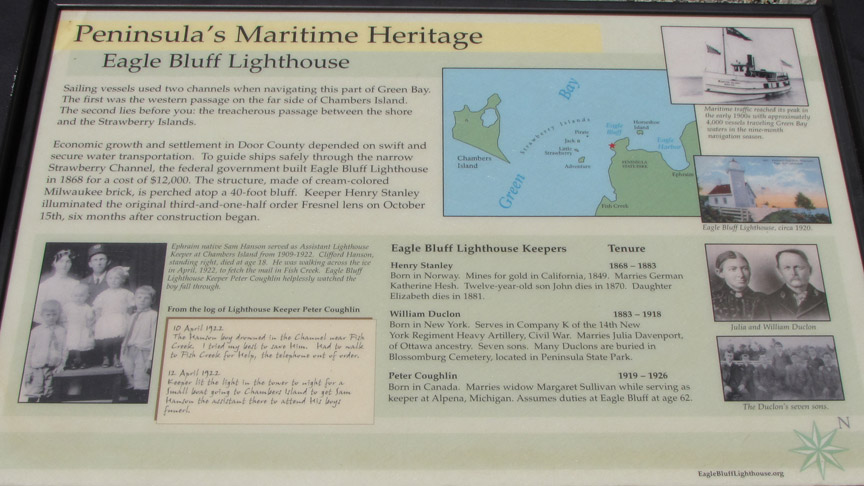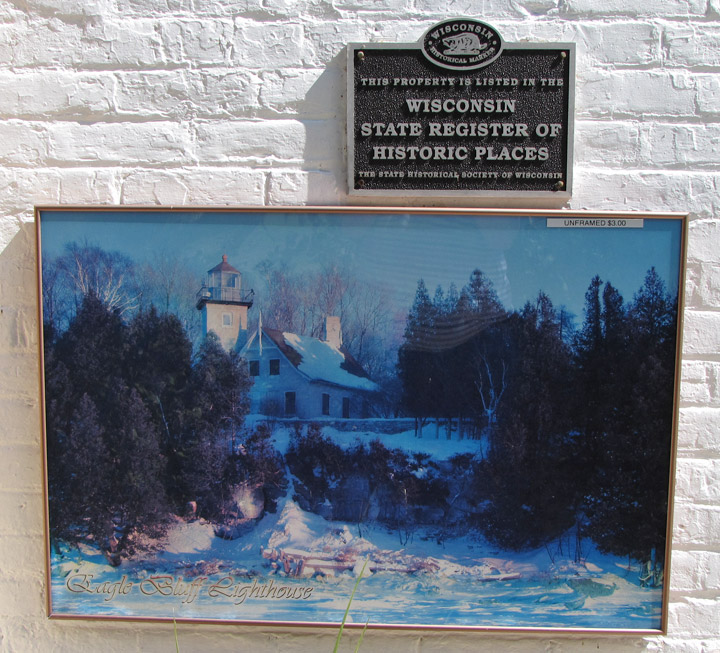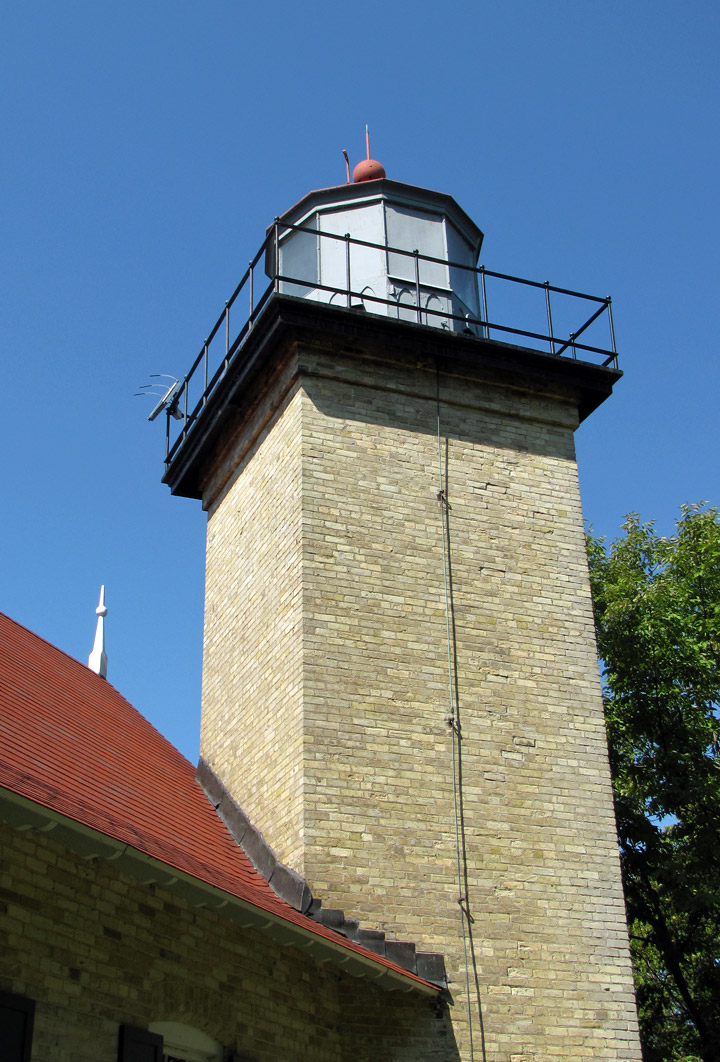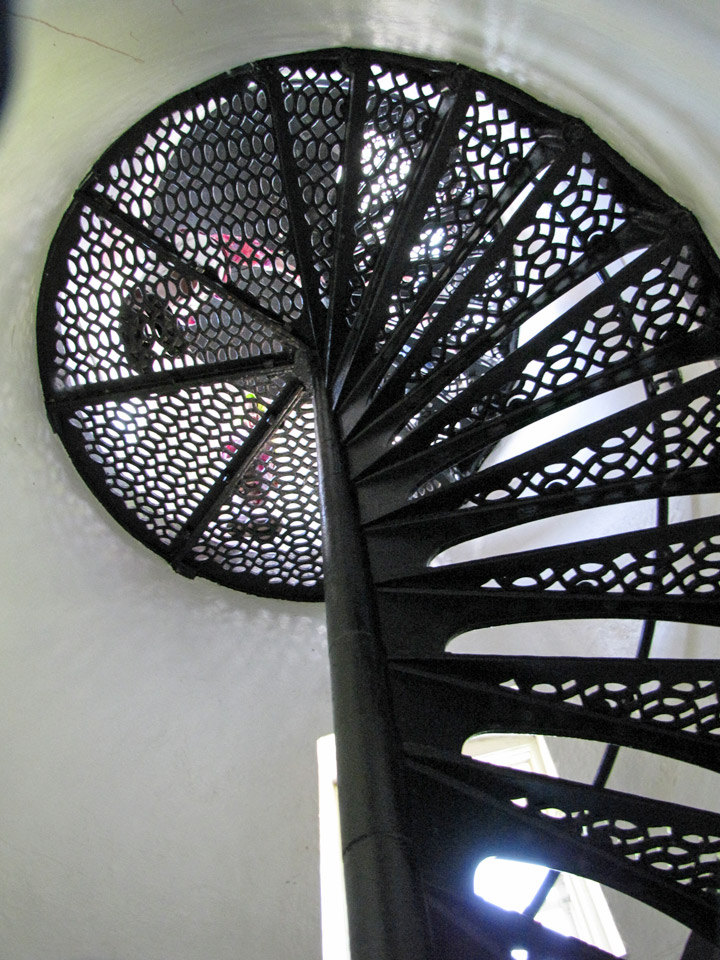 stairway to light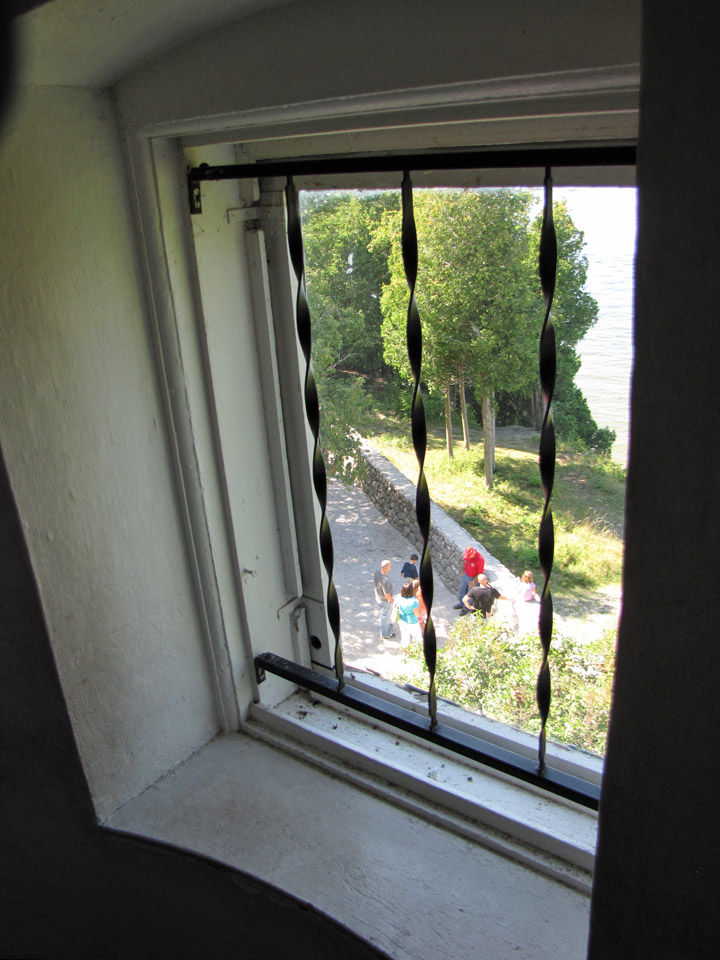 view of Green Bay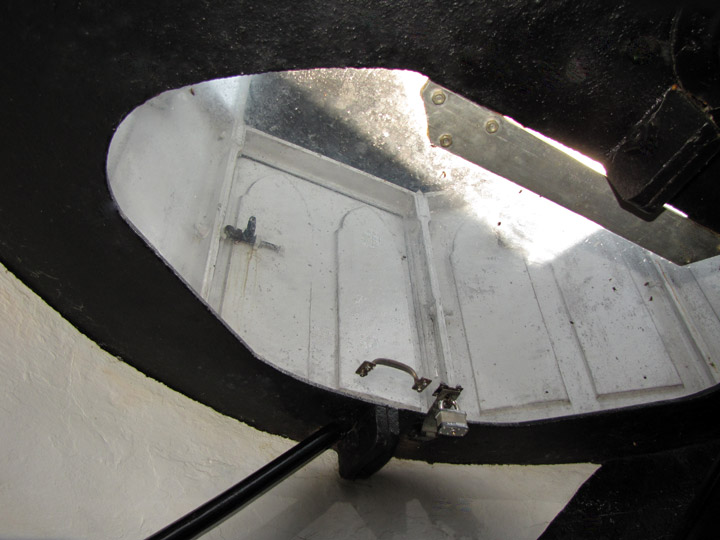 the light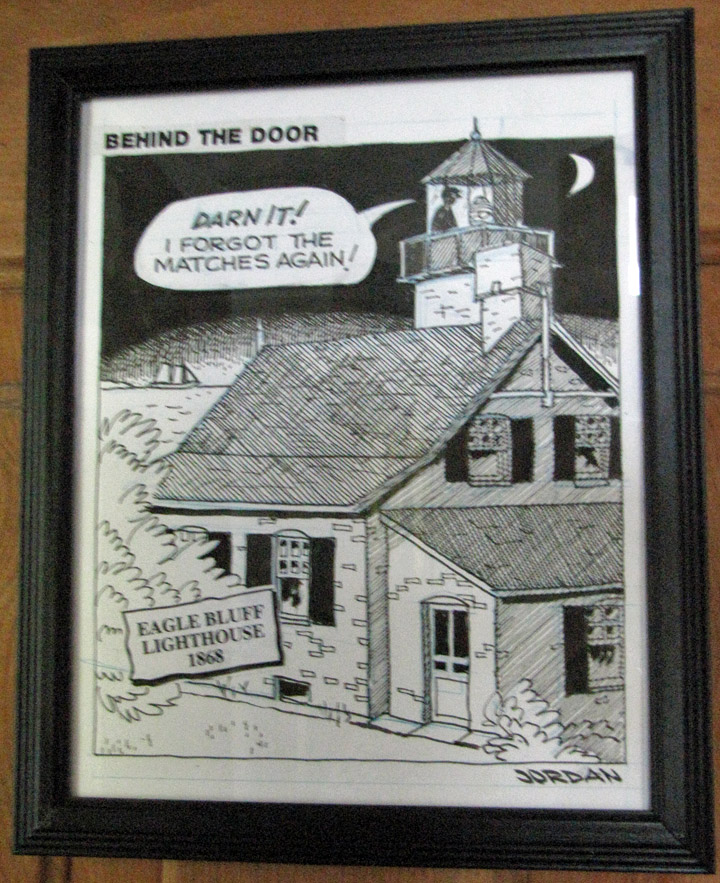 "I forgot the matches again"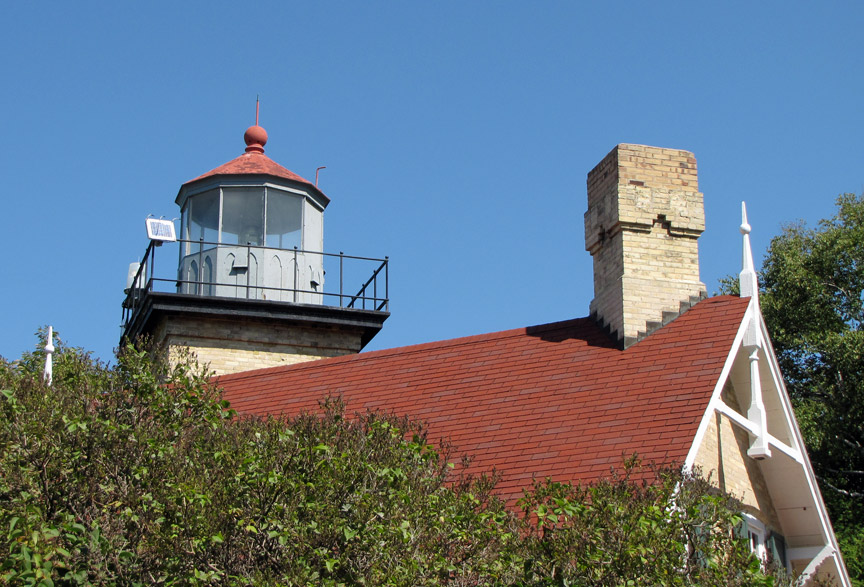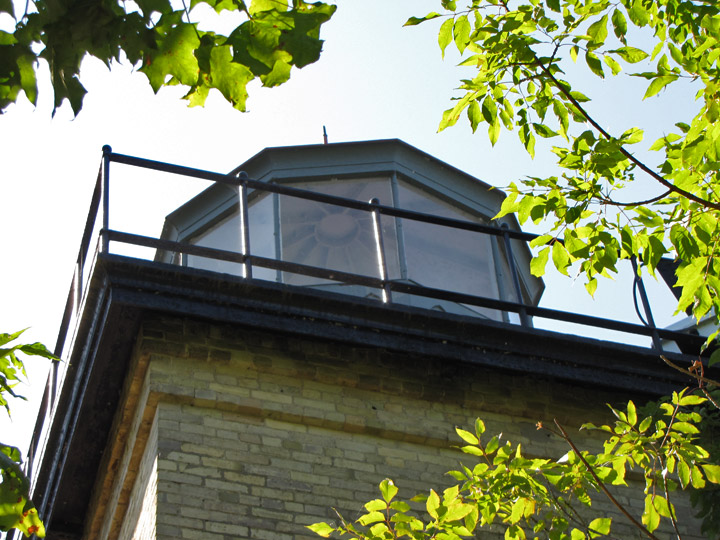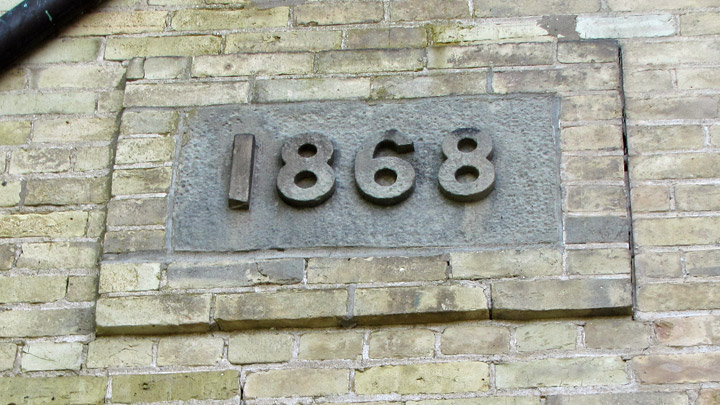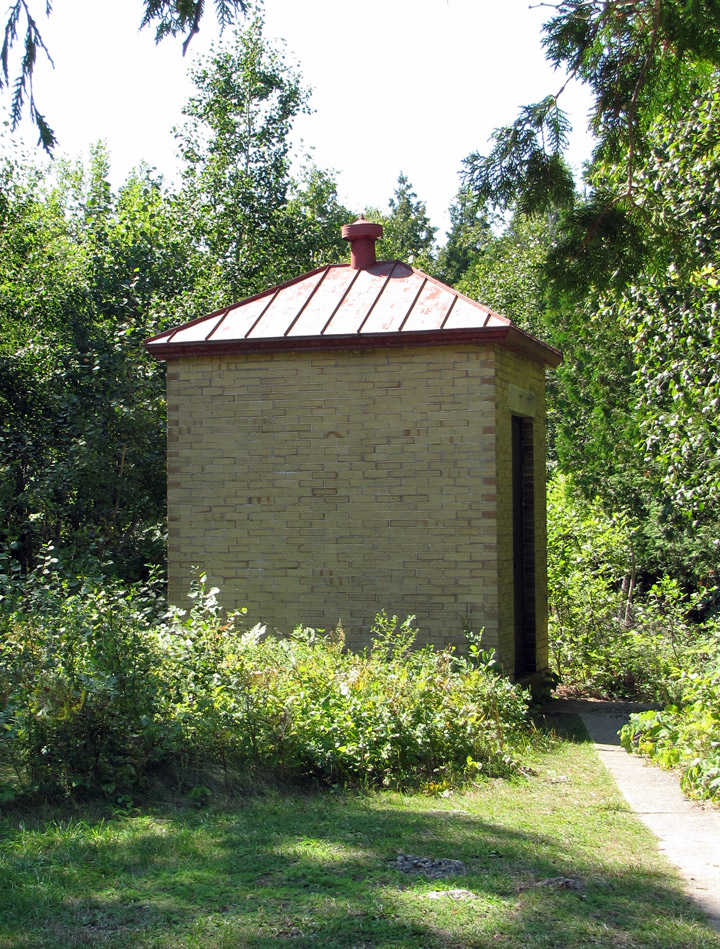 oil house where the kerosene was stored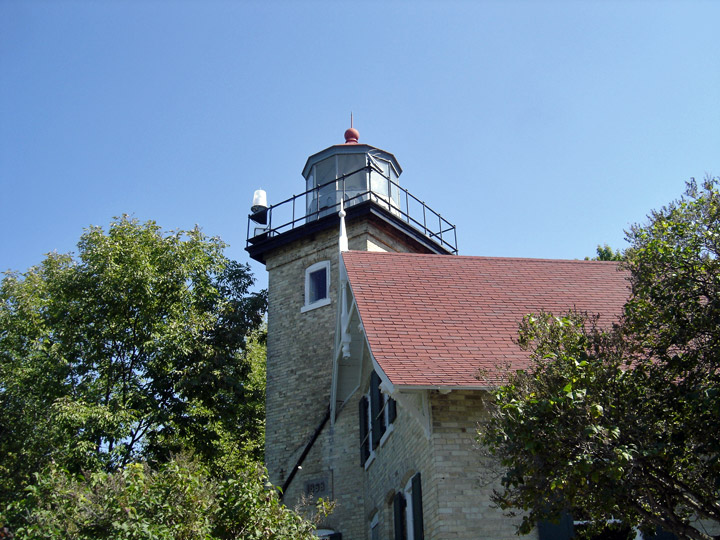 ---
---