Remember the days when you went to a grocery store for food products and not anything else?
The days when your neighbors ran the market in your neighborhood and their entire family worked there.

Join us in remembering some of the County's corner grocery stores and the special attention given to their loyal customers.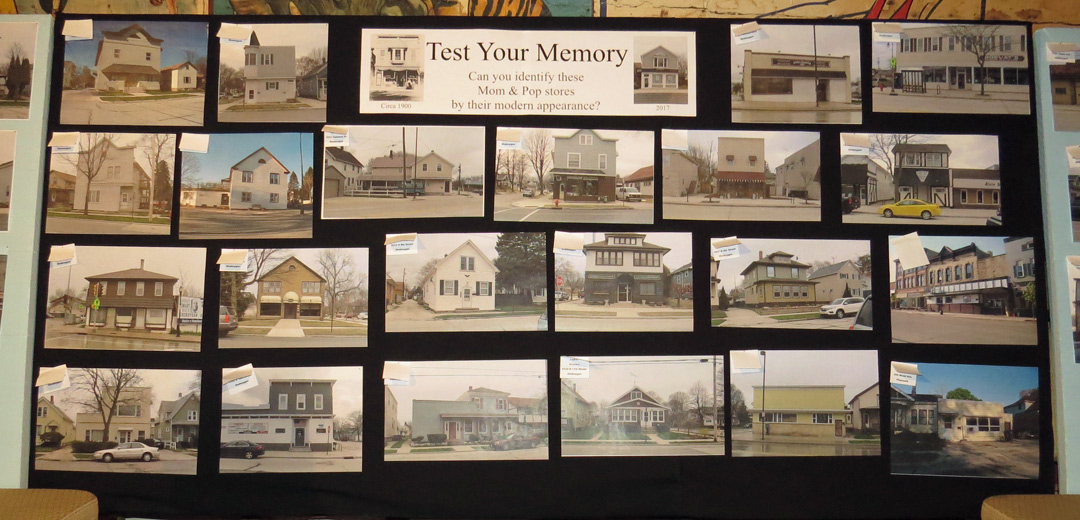 Do you remember your neighborhood grocer? Where customers could have accounts and the store would deliver groceries to your door.
Where children could spend an hour in the penny candy aisle and walk out with a bag full of candy for 25 cents.
Where you would call the owner by their first name and the store owner would do the same with the customers.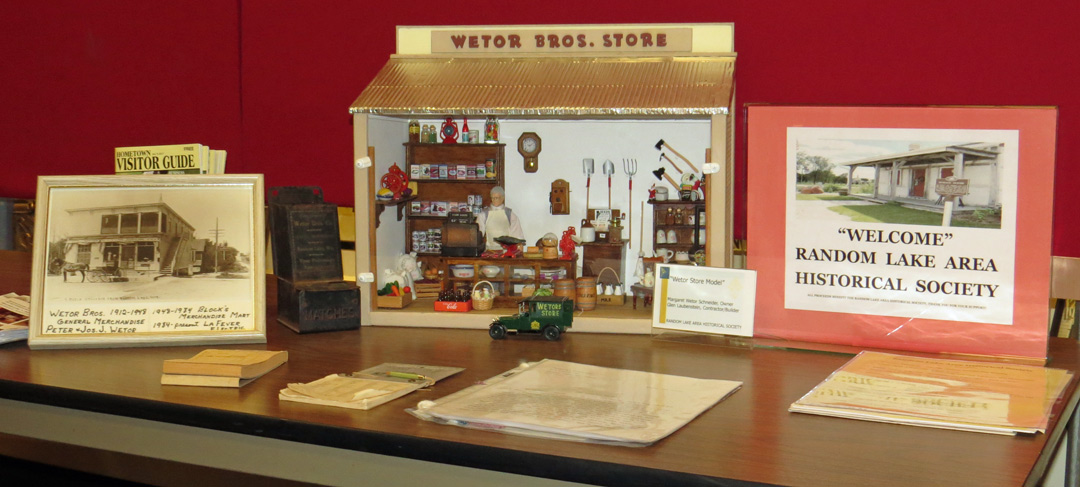 If so, here is your chance to remember those wonderful stores that were located all around our County.
They were the perfect combination of supermarkets and convenience stores of today.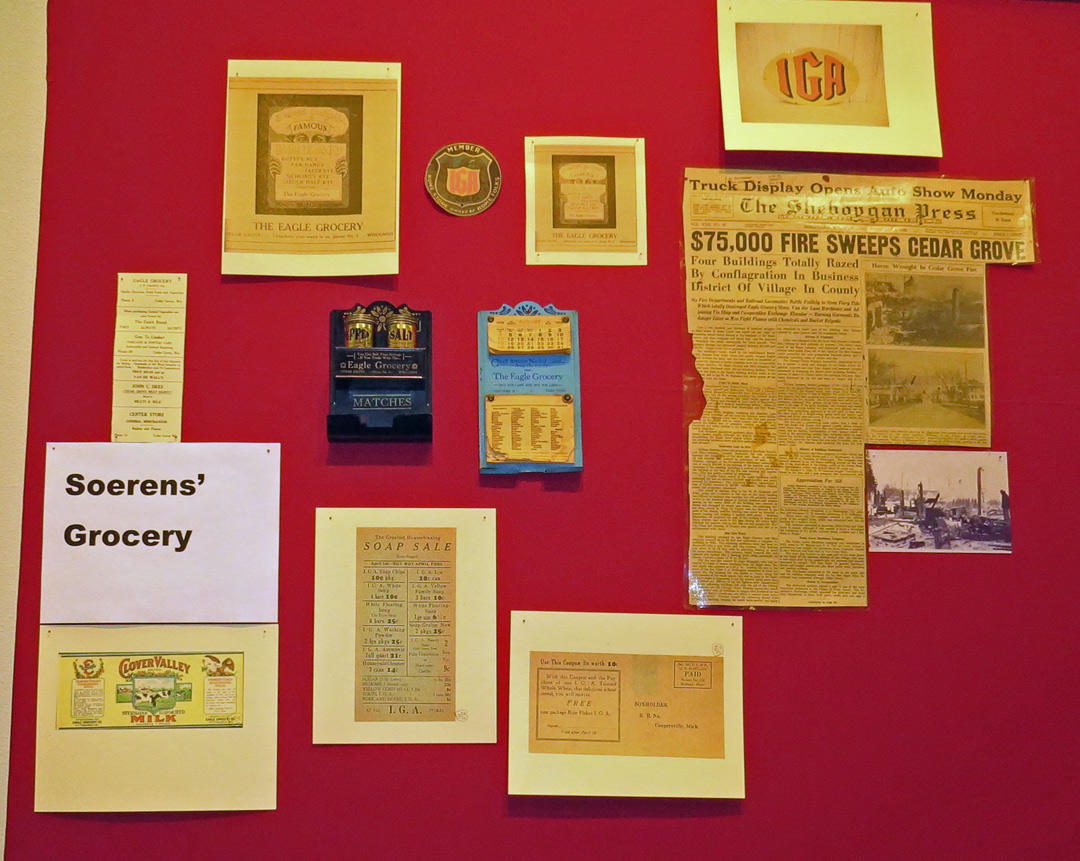 You can share your memories of running to the corner store for
a couple items or stopping by on the way home from school for a sweet treat.
Representatives from over a dozen stores from around the County are sharing their family stories.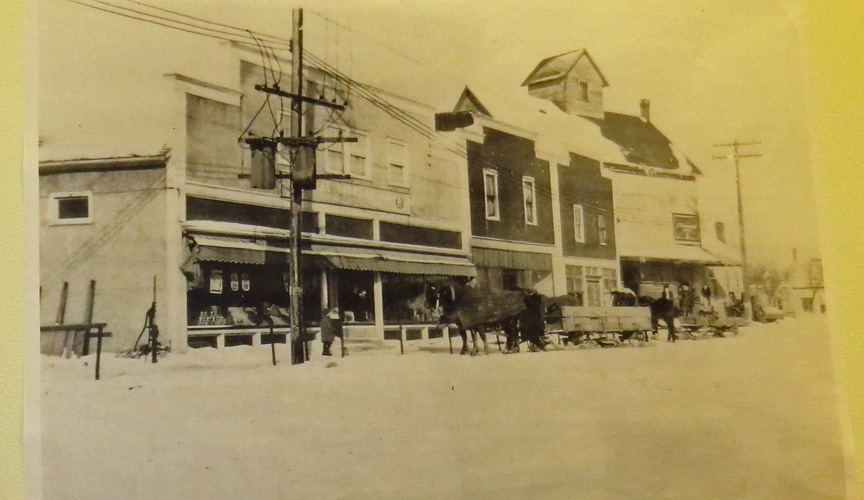 It was 1912 when my father, Jake Verlare, and J. Van der Puy started a small grocery store called the Palace at this location (215 Prospect Ave.).
The little business went well and they had to expand. They tore down the little store that was standing here and built Colonial building in 1921.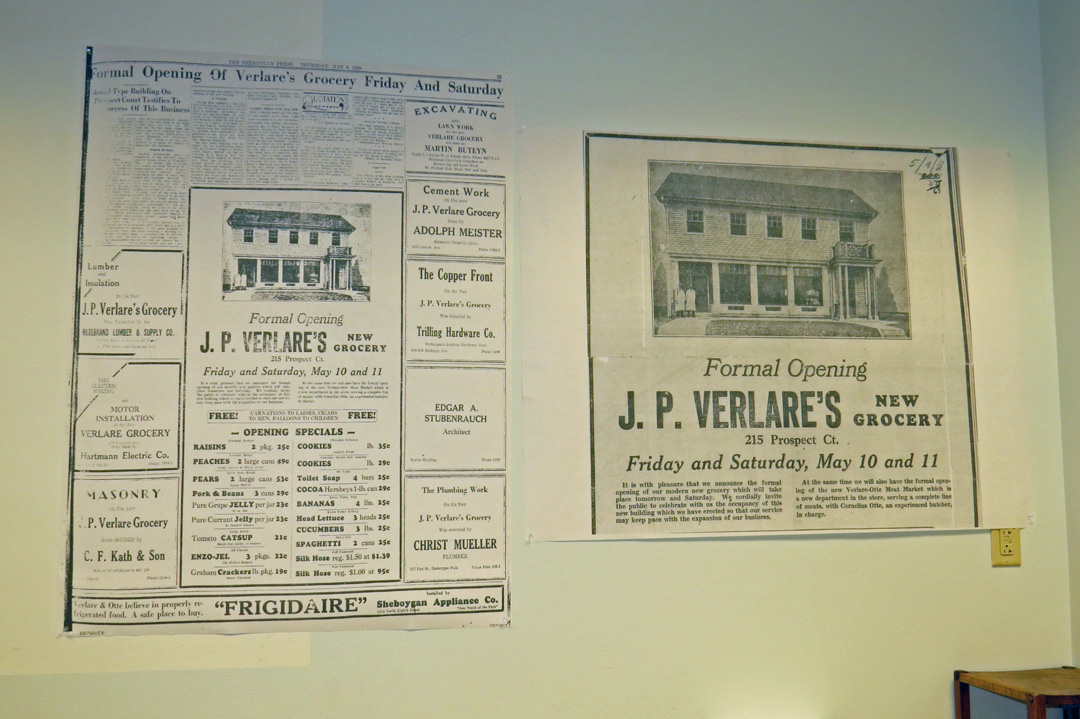 J. P. Verlare's, New Grocery
The name was later changed to Verlare's Market. The new store's Grand Opening was a weekend long, May 10 and 11, 1921.
My father learned the grocery business at the age of twelve. I'm not sure why so young, but he must have been an apprentice at that age.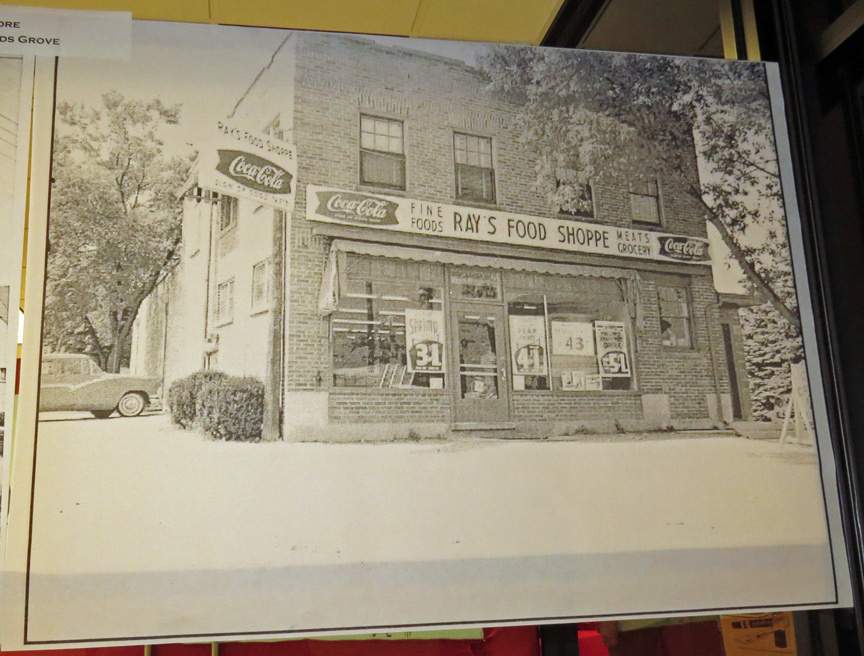 I have lived in this building my entire life. We lived upstairs when the store was downstairs.
A few years after the store closed in 1952, my husband and his cousin built an apartment and we started renting it.
When the stairs to upstairs became too much, we made the move down here.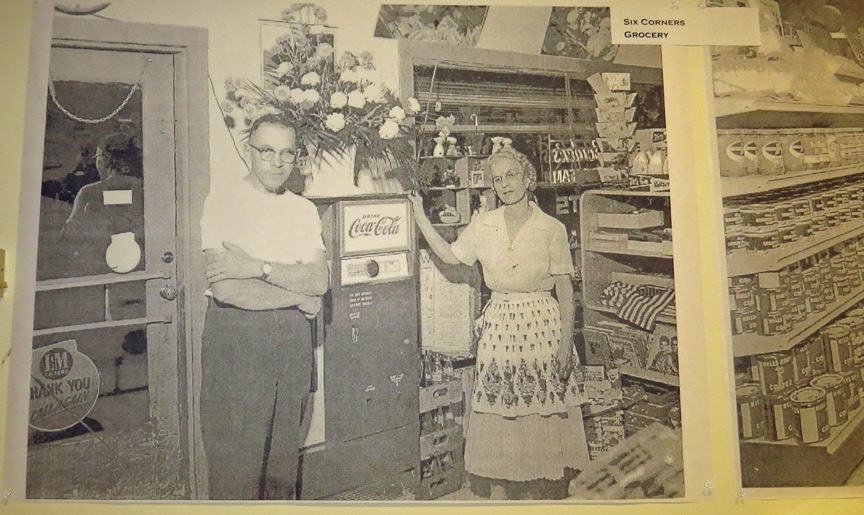 I was very shy and had no interest in the store; I preferred to clean the upstairs apartment while my mother worked in the store.
I would sneak in that door and quickly hurry upstairs. But I did work in the store when I needed to. Most of the employees were family members.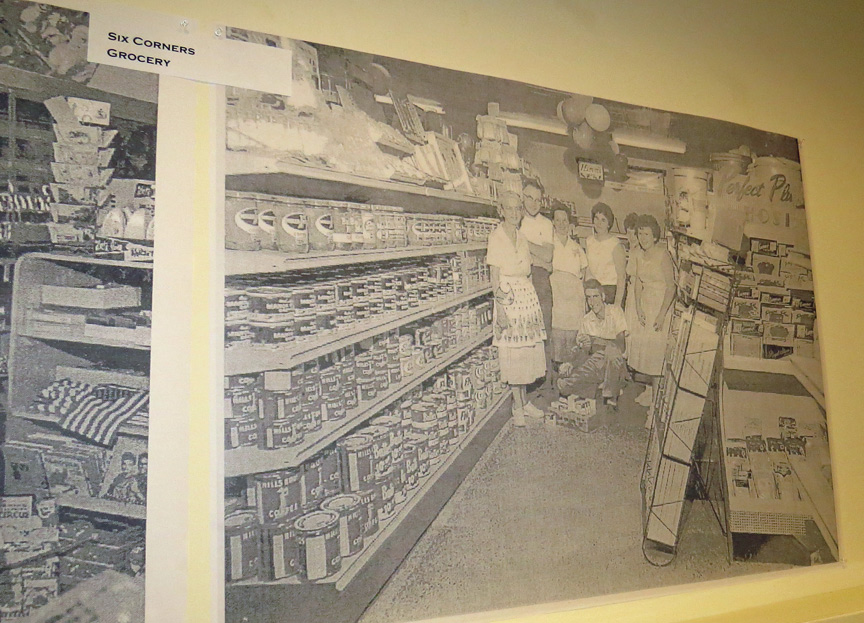 The clerks were my mother, Catherine Verlare, Hannah Ippel, Bertha Hollander and Sue Van der Puy.
My brother Jack, Fred Hollander, Pete Ippel, Vick Menzer and Franz Kleinwasink were the delivery boys.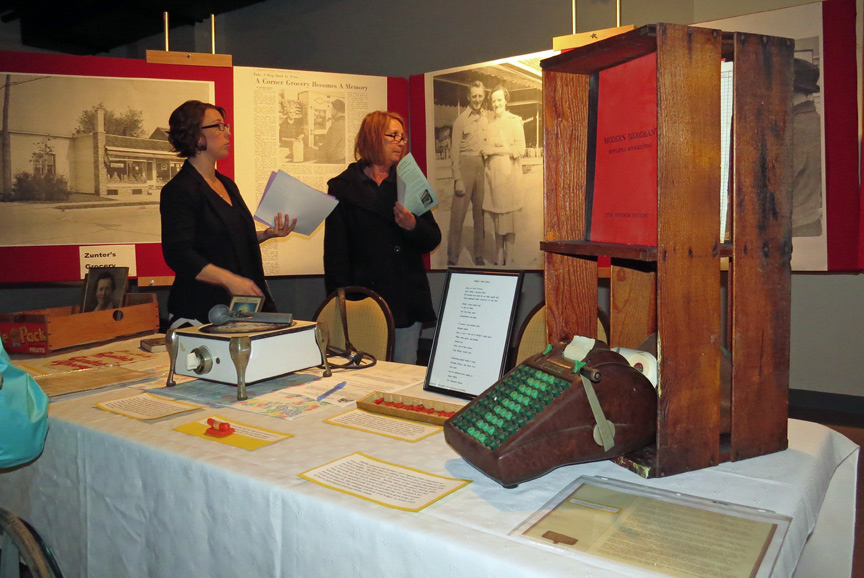 Dad presided over a full-service meat counter with the help of Cornelius Otte. As the years went by, Jake Schmitt from Grafton became our butcher.
My dad offered top quality beef from Herziger's, pork, chicken and turkeys that he raised. The turkeys were raised on a ranch my dad owned near Howards Grove.
My brother ran the turkey ranch for several years after the store closed.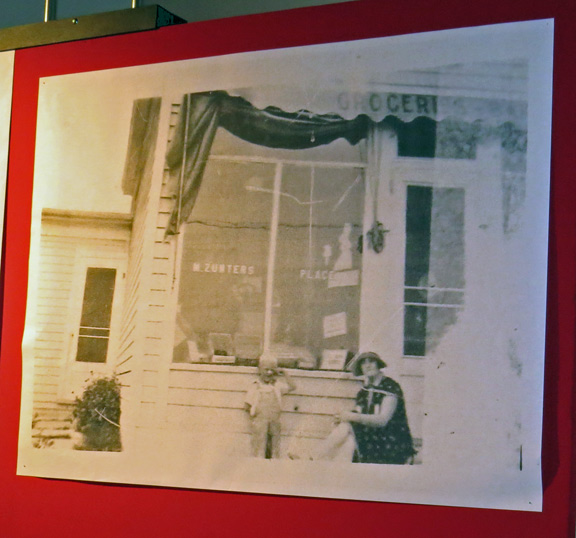 It was a small store and provided very personal service with dad and mother and other employees waiting on each customer.
There was free delivery and orders were phoned in to the telephone 2434-J.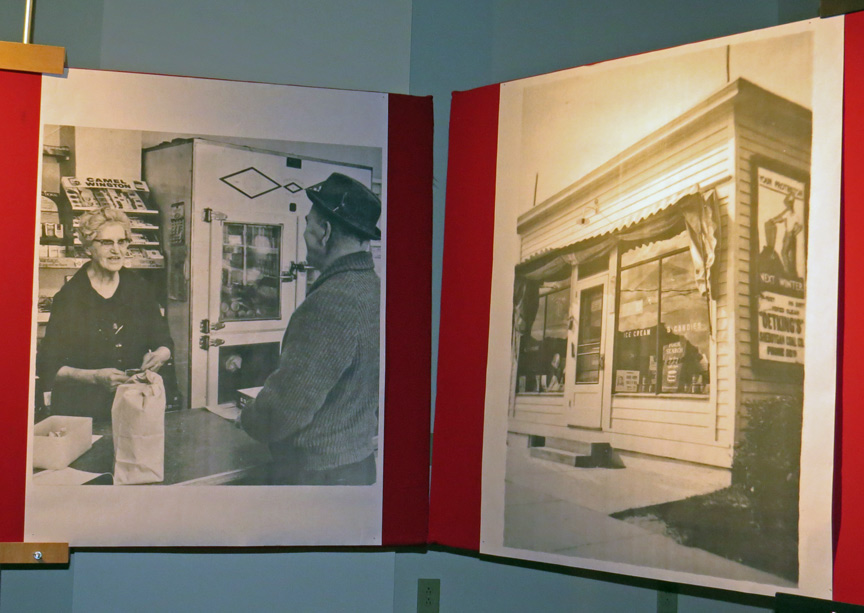 Deliveries were done by bike so my dad bought a bike with a basket for the delivery boys.
Soon after, a small motor was put on it by Jetzer's Bike Shop.


Dad made his own sausage, head cheese, wieners and brats. When frozen dinners became available, dad bought a small freezer with a basket to show the people the new item.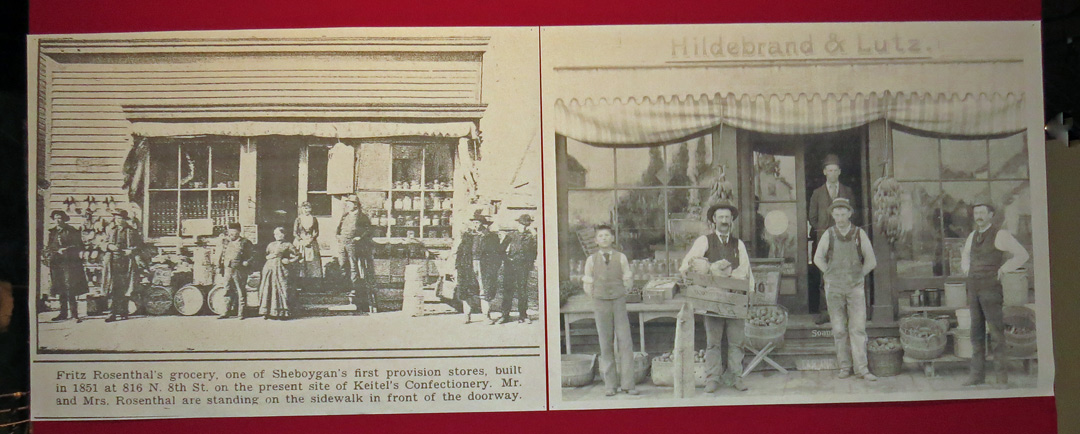 City Bakery and Oostburg Bakery came very early every day, before we woke up. The baked goods had to be counted and a few were missing each day.
Not sure who was taking them but they were happy. Gordy Veldboom and Pete Hendrikse were the delivery men for the bakeries.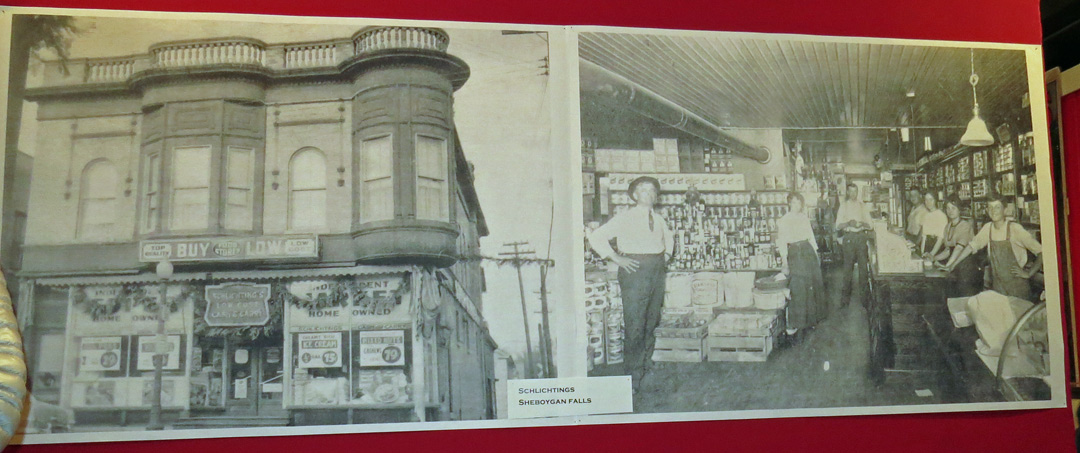 Bernie Fessler, who owned Fessler's Market on 5th and Superior Ave., and dad often called each other and asked what prices they were going to have on certain items.
It wasn't competitive, they were working together to supply their customers with the best price.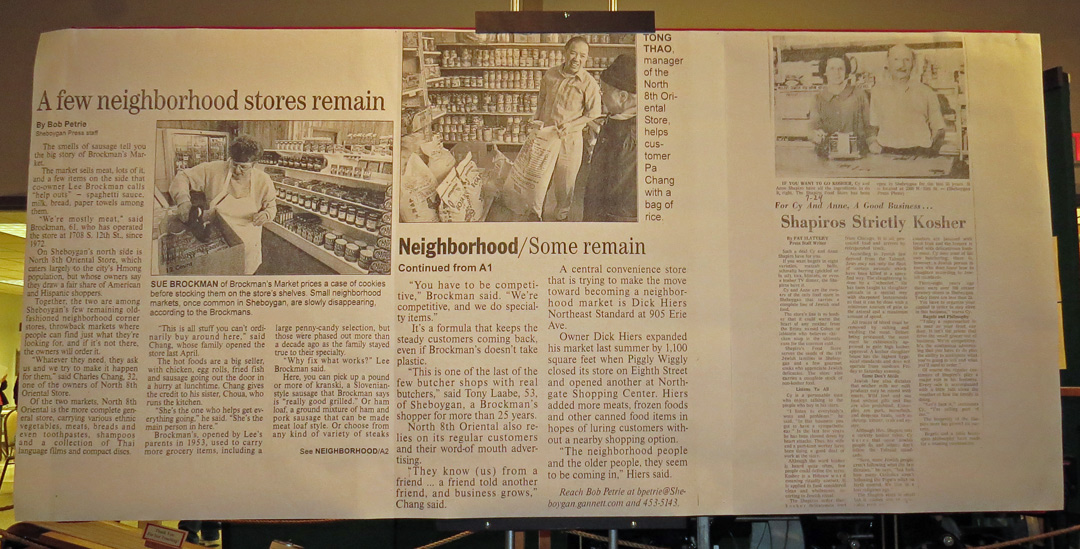 Most groceries were charged and at the end when my dad died, we were left with many charge slips.
Fortunately we had an attorney and were able to collect most of the outstanding accounts.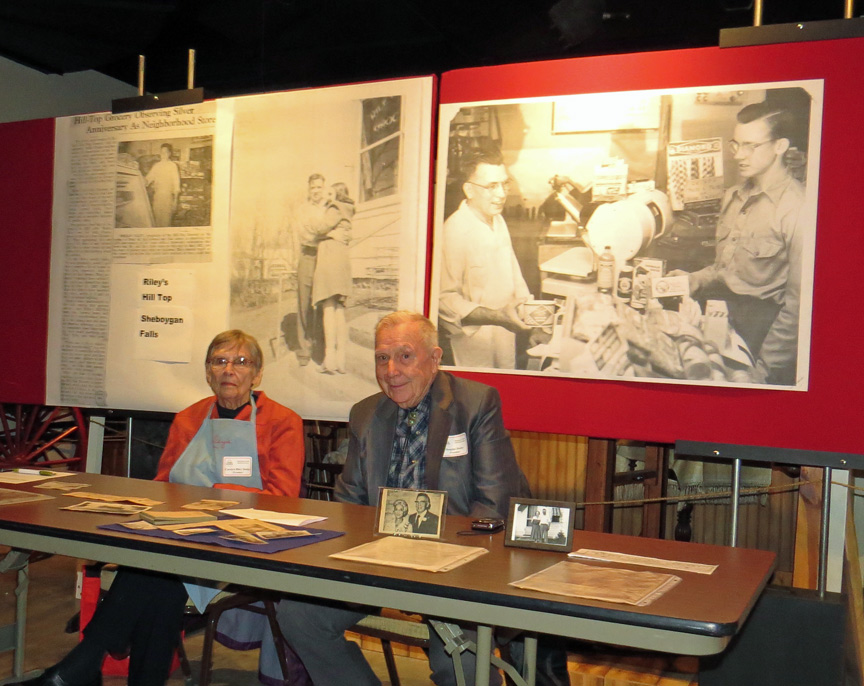 Before my dad died, Rudy Schuette took over for a period of three to four years.
He wanted to buy the business and building but my mother decided not to sell and the store closed for good.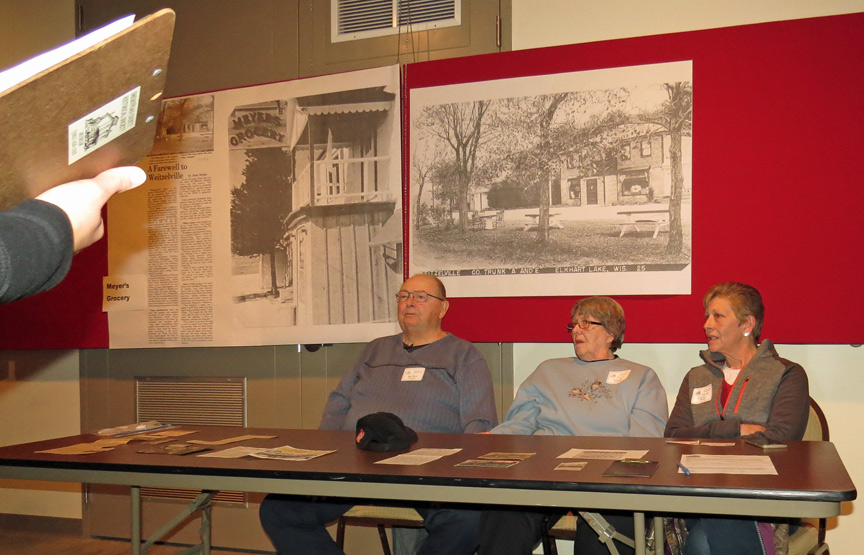 The store was not open on Sundays and I remember my dad saying "the Lord will provide," and he did.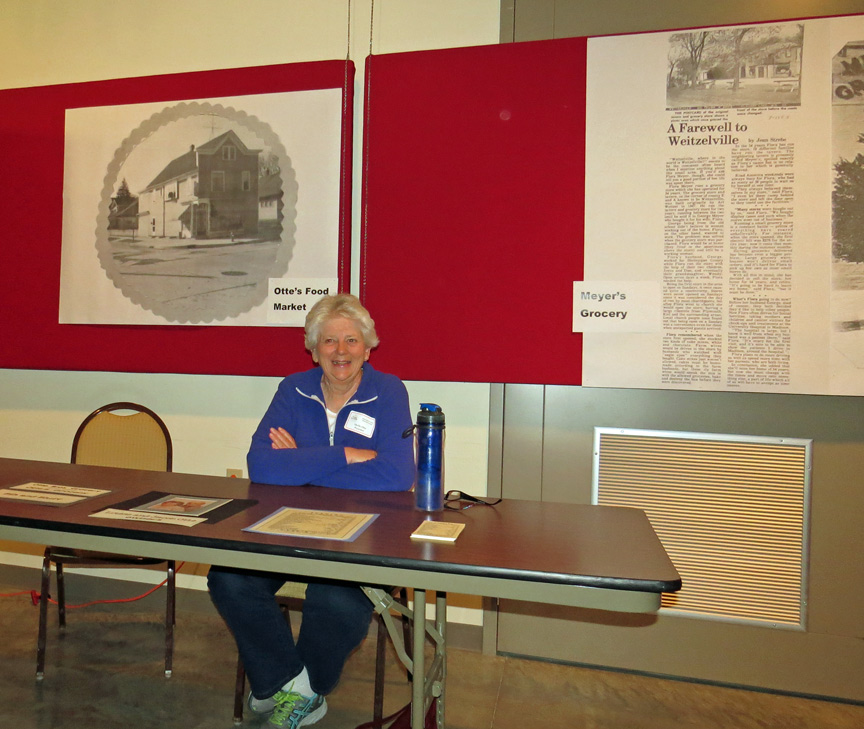 I have lived here for 86 years. My mother lived in that house across the street and my dad lived in the house next door to the west.
---- Excerpts from the Mary Felten Story
---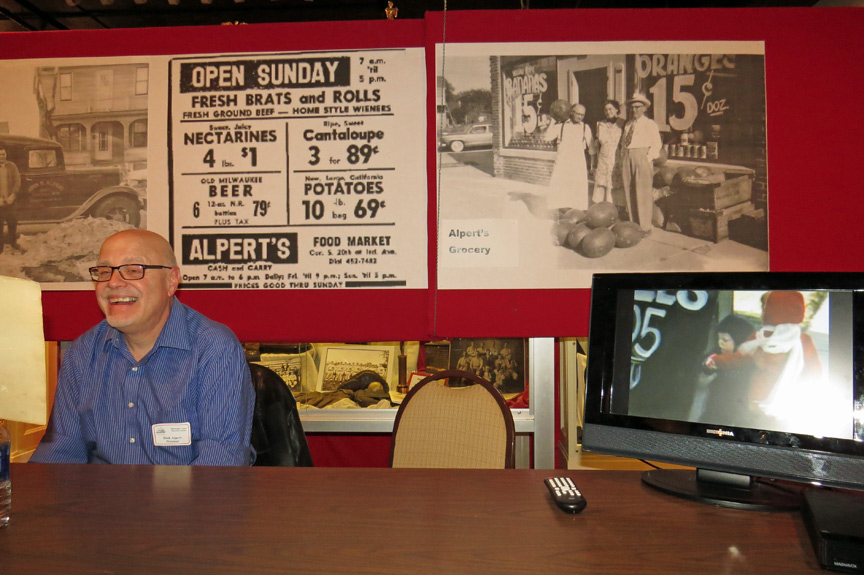 Mollie made weekly trips to Haven, getting fresh eggs at Wunche's.
Behind the main counter she sold cigarettes, cigars and pipe tobacco along with bulk items like Wind Mill cookies.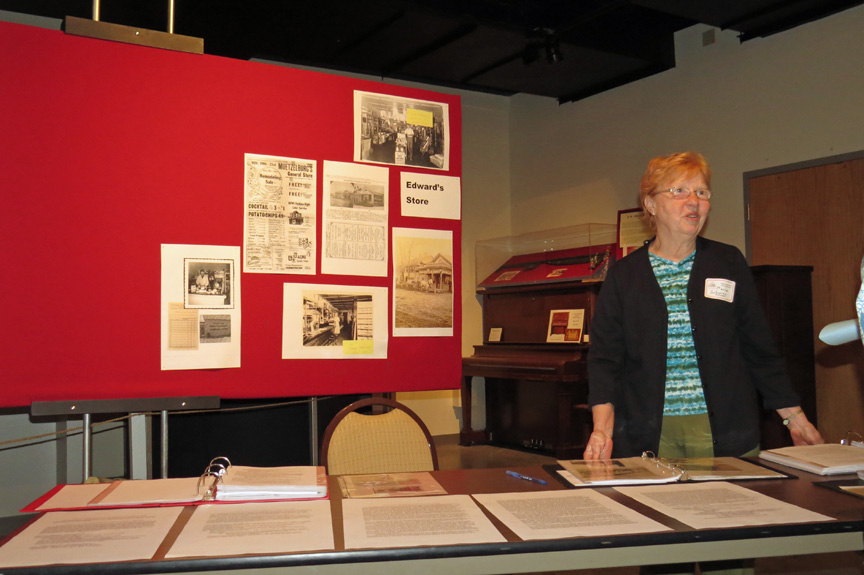 There was a variety of fresh meats, most often from Luedke's.
She also stocked a long list of household supplies such as laundry items, needles and thread, shoe laces even a few jewelry items!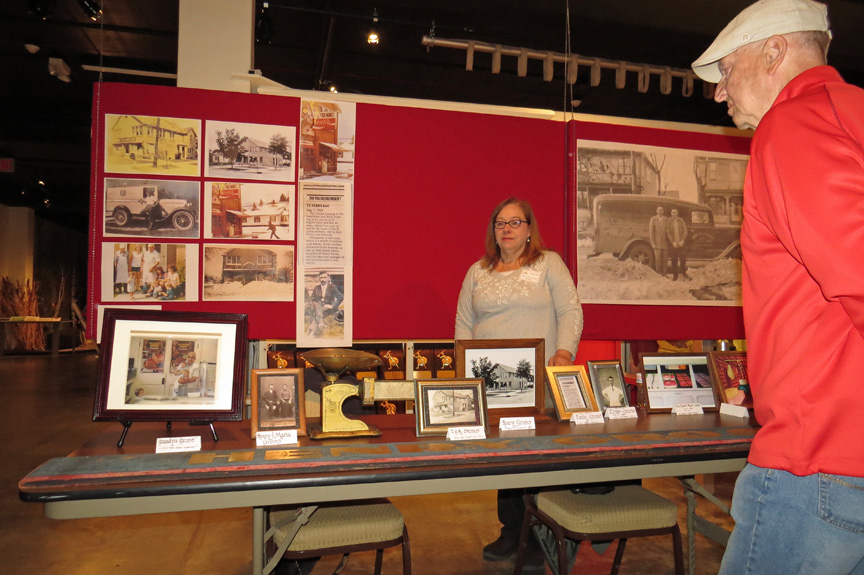 With a growing business, Mollie hired two clerks to help with sales. Her basement became her stock room with shelving installed on every wall.
At one point, Mollie rented a garage across the ally from the store to serve as an additional stock room.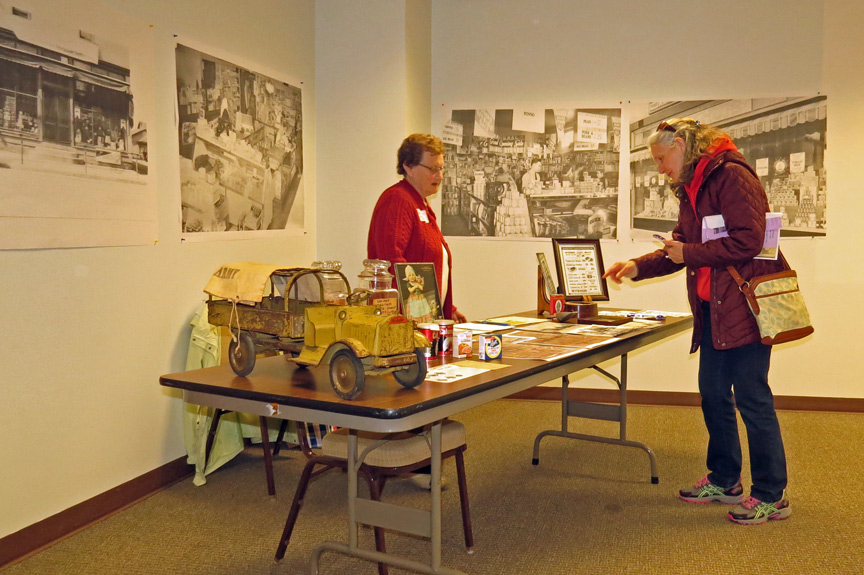 Both ends of the store were anchored by glass cabinets with sliding glass doors. Of course, the candy counter remained.
The candy counter was loaded with penny candy. Flipse's kept her well supplied.
Gum, flavored cough drops, Life Savers, Tootsie Rolls and a great variety of candy bars were well received by school age kids, either running errands for a parent or on the way to or from school.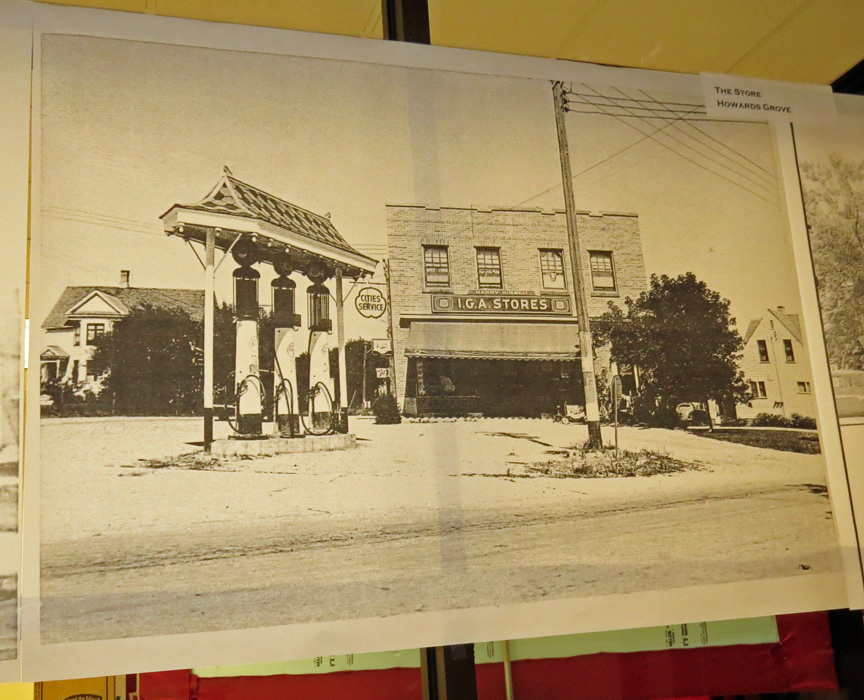 The bakery counter was filled with many tempting, tasty items. Mud pies, long johns and twisters were favorites but there were also breads, coffee cakes and hard rolls.
City Bakery and Fredrick's were her main suppliers.


Mollie had a huge four door refrigerator. This is where she stored dairy products such as milk, (originally in the glass bottles with cream on top).
Another section of the refrigerator was devoted to meats. Mollie had beef roasts, chicken, pork chops and more.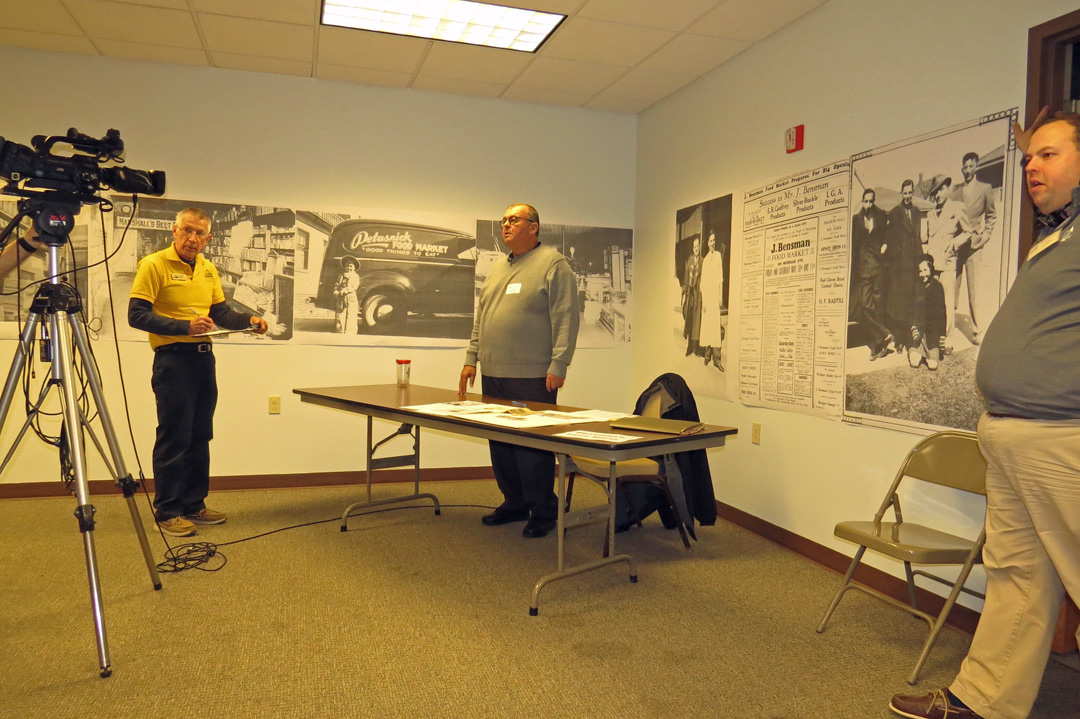 the Official filming
She ground her own beef to produced "chopped beef'. Fridays were special, as Molly always had a fresh supply of smoked fish from Schwartz's.
She had a variety of cheeses on hand as well as various sausages and lunch meats. On a counter across from the refrigerator, was the scale and the meat slicer.
Many students got in the habit of getting a freshly sliced ham sandwich on a City Bakery hard roll on their lunch break.

During the 50s she added a large flip top freezer that was mainly stocked with ice cream, Eskimo bars, Popsicles, Dreamsicles, and chocolate ice cream cake roll.
She also carried a small amount of frozen foods such as French fries, pot pies and TV dinners.

Mollie showcased her fresh produce along the store front windows.
She liked to have fruits and vegetable arranged in a circular tower to attract attention from customers as they approached the store.
That was somewhat of a work of art and hard to maintain but there were alternatives.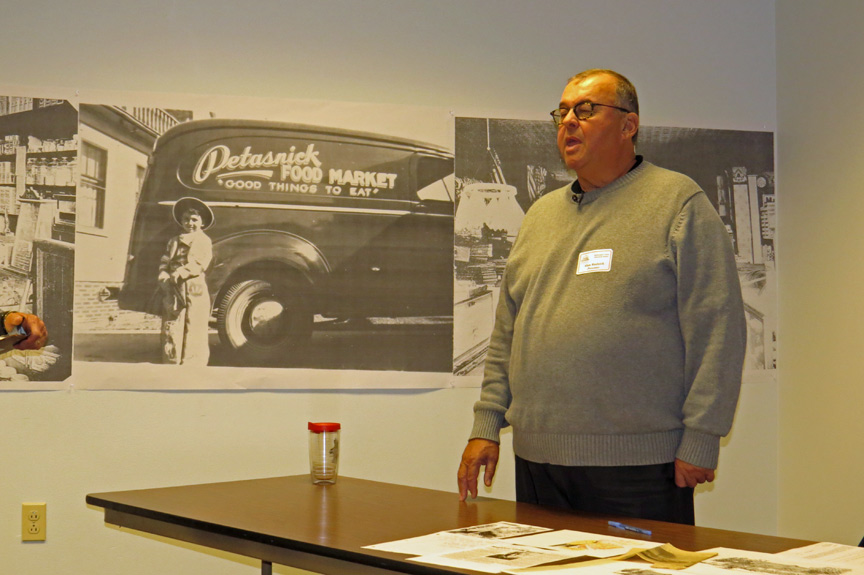 It was common practice at the time was to pack produce directly from the farm in field boxes made of wood as it was a cheap way to protect produce and ship around the country.
These became known as orange crates and Mollie had quite a collection of them. She used them in her displays and then they became multi-purpose items in the store.
Orange crates were used up until the 1950s but eventually became too costly to make and most produce was shipped using plastic or cardboard.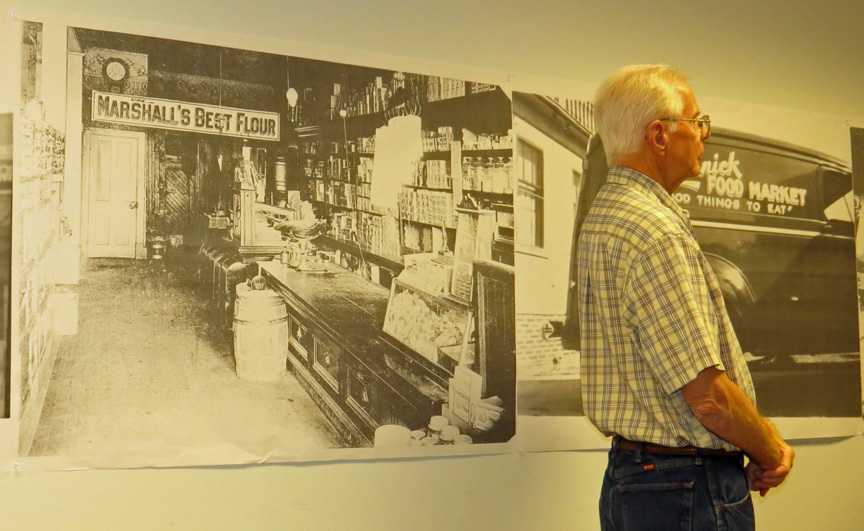 The sidewalls of Zunter's Grocery were covered with tall wooden shelves. These shelves held a variety of canned goods: peas, corn, green beans, soups and fruits on one wall.
Dry goods such as cereals and baking supplies such a flour and sugar were on another.
Pricing was often done with narrow strips attached to the shelves and plastic numbers with tabs that could be inserted or slid in so customers would know the cost of the items they were buying.

Mollie used an old fashion cash register that required no electricity. She also had an adding machine also not electric and kept a ledger.
Mollie had a lot of customers and her business was good but when the Depression, hit many of her neighbors were out of work and out of money.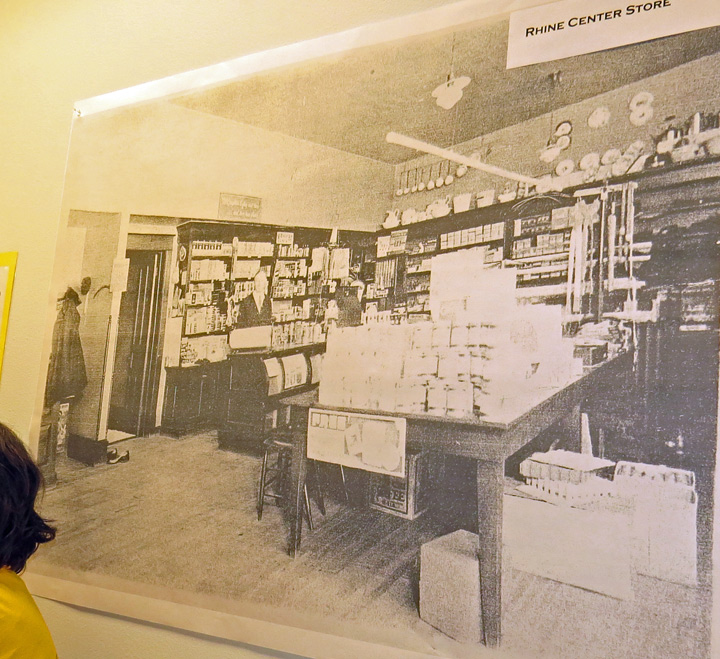 Mollie felt guilty about being able to provide for her family when others could not.
She found out that her son would go to school with a nice ham sandwich for lunch which he would trade for lard sandwiches his classmates were eating!
So, she allowed people to purchase groceries on credit and relied on her adding machine and ledger to keep track of items purchased and payments made.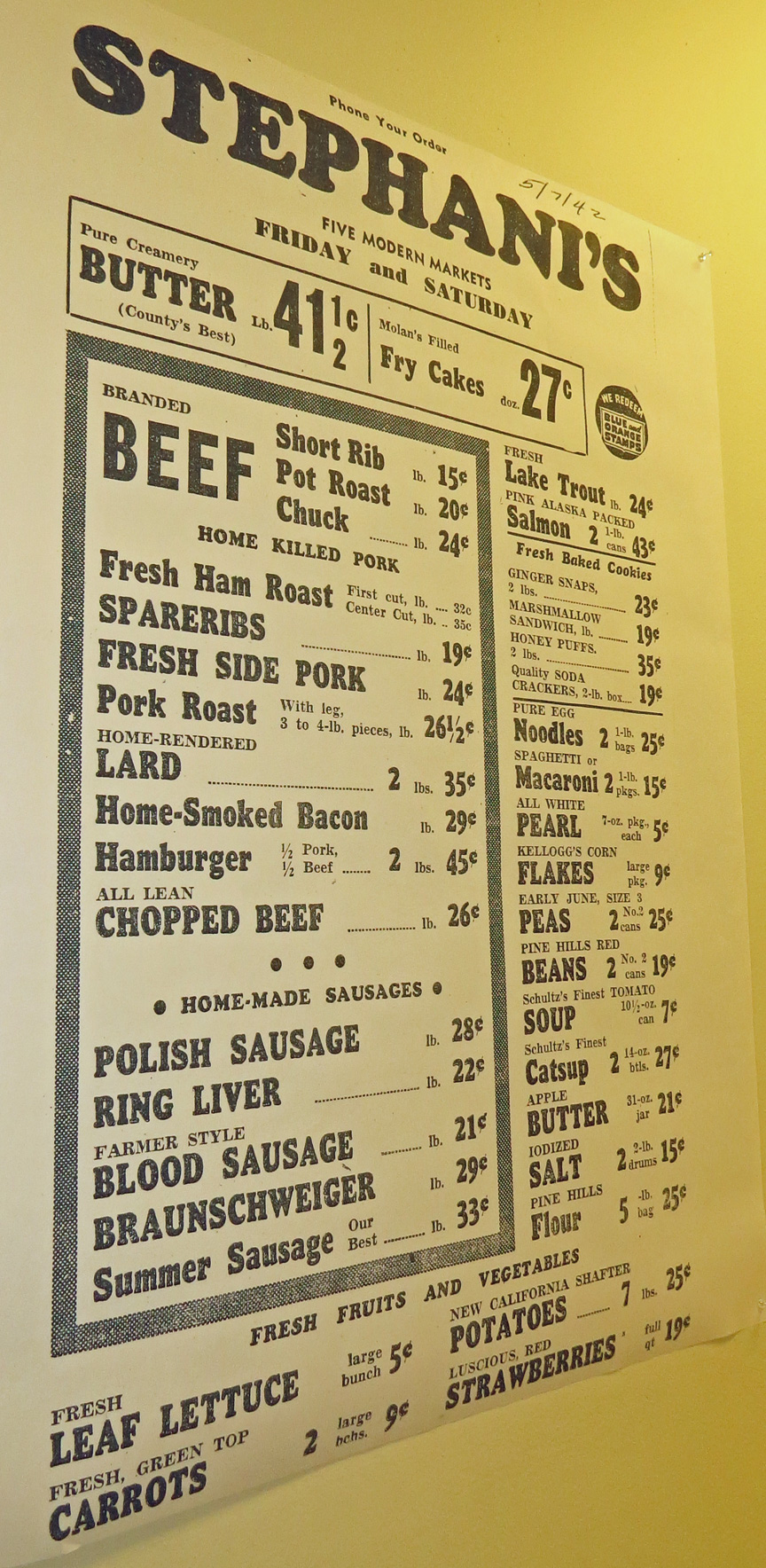 Another service Mollie provided was home deliveries. Customers would drop off or call in grocery lists.
After her work day, she would bag or box up goods purchased or requested and load them in her car. She would then tour the neighborhood, dropping off items.
Frequently the final stop ended up at Stan and Lou's (corner of 8th and Indiana) where she could connect with her Slovenian friends.
As the years moved on she was assisted with these deliveries with family members, including grandchildren!

Mollie was grateful for her life in America and the success of her business. She got to know her customers and their families well and appreciated them.
She was community minded and sponsored a number of baseball teams over her years in business.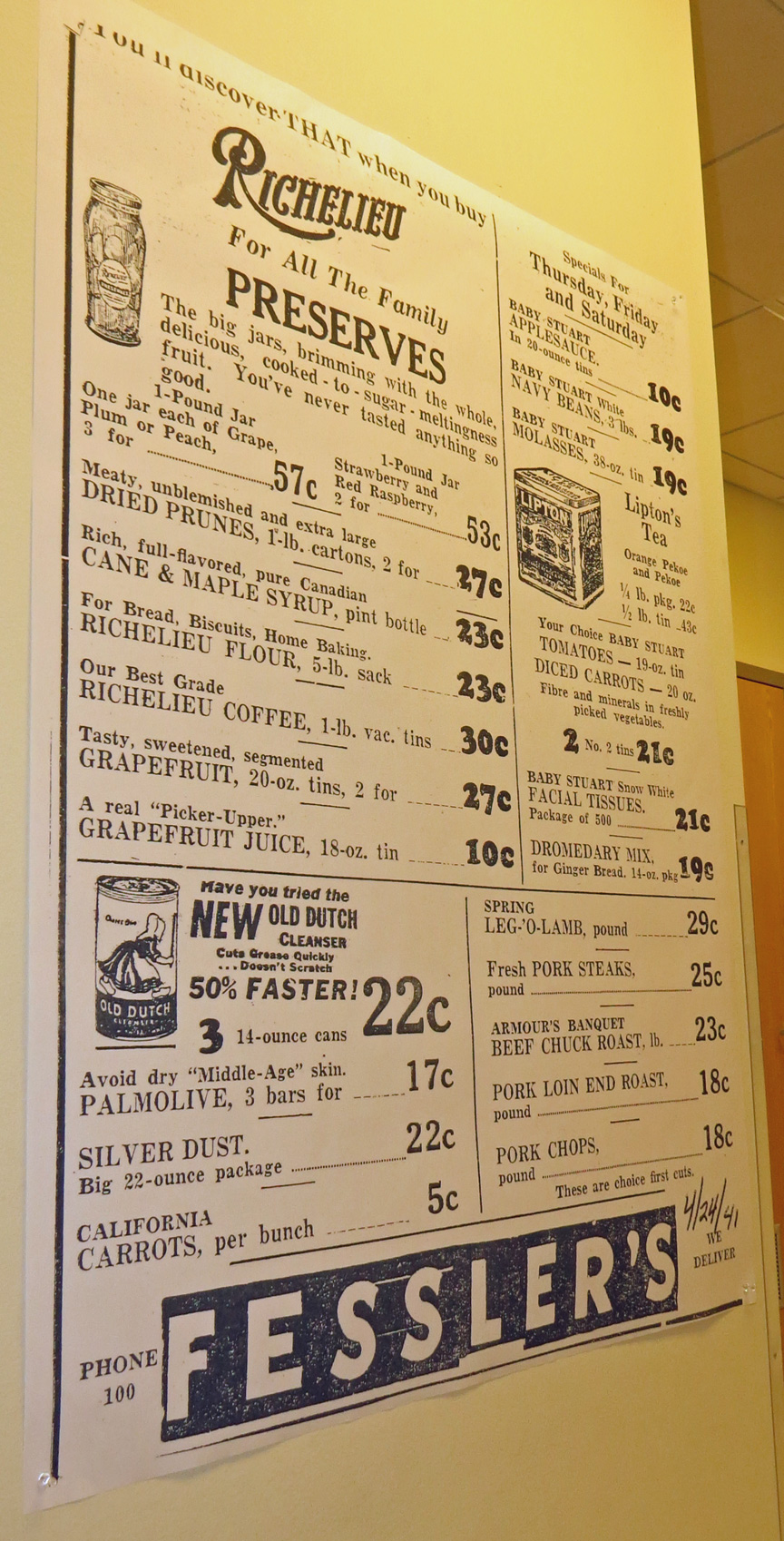 She also acknowledged her suppliers. One year she had Christmas card printed and converted to a thermometer, compliments of A. Zunter and Son-Fancy Groceries.
The date of this in unknown but the phone number was listed as 3757-W so the guess is this was a while ago!

Mollie's family has many fond memories of the store and Mollie, behind the counter, slicing summer sausage or sweeping the floor while chicken soup was simmering or potica rising.
She was always busy and always in her apron!


---- Excerpts from the Mollie Zunter Story