Pittock Mansion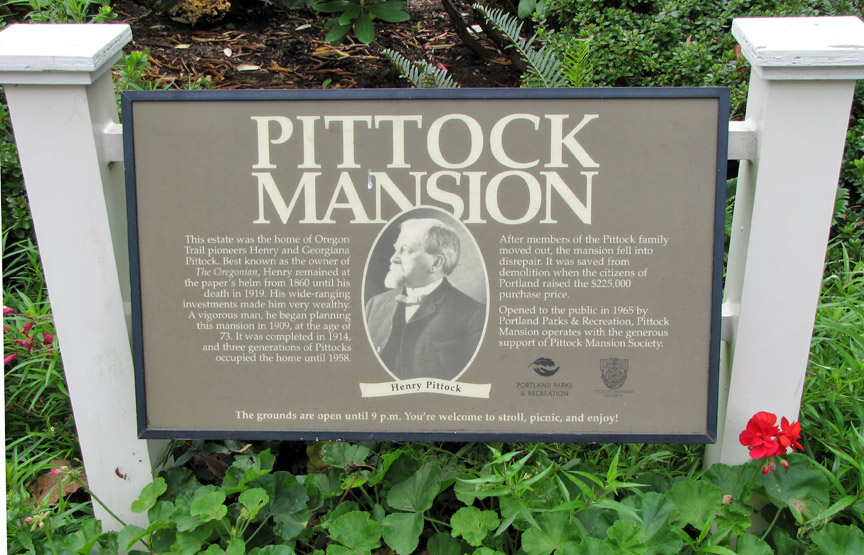 The Pittock Mansion is a French Renaissance château in the West Hills of Portland, Oregon originally built as a private home for The Oregonian publisher Henry Pittock and his wife, Georgiana. It is a 22 room estate built of Tenino Sandstone situated on 46 acres (190,000 m2) that is now owned by the city's Bureau of Parks and Recreation and open for touring. In addition, the grounds provide panoramic views of Downtown Portland.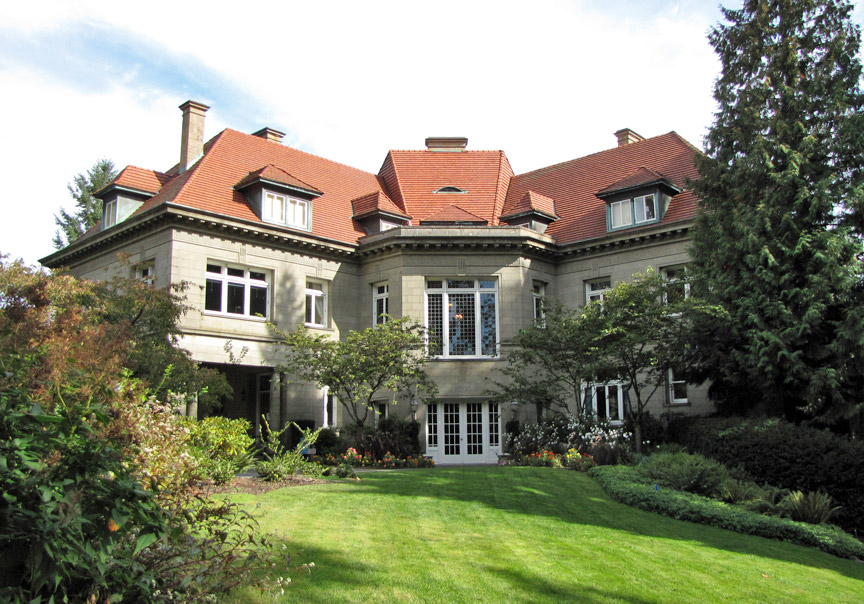 The home was at the center of a political scandal in 1911 when Portland City Council member, Will H. Daly, brought public attention to Pittock having arranged for a water line to the construction project entirely at city expense, despite it being located a half mile outside of the city limits at the time. The incident resulted in a longstanding feud between Pittock's paper and Daly which ultimately led to the end of the councilman's political career.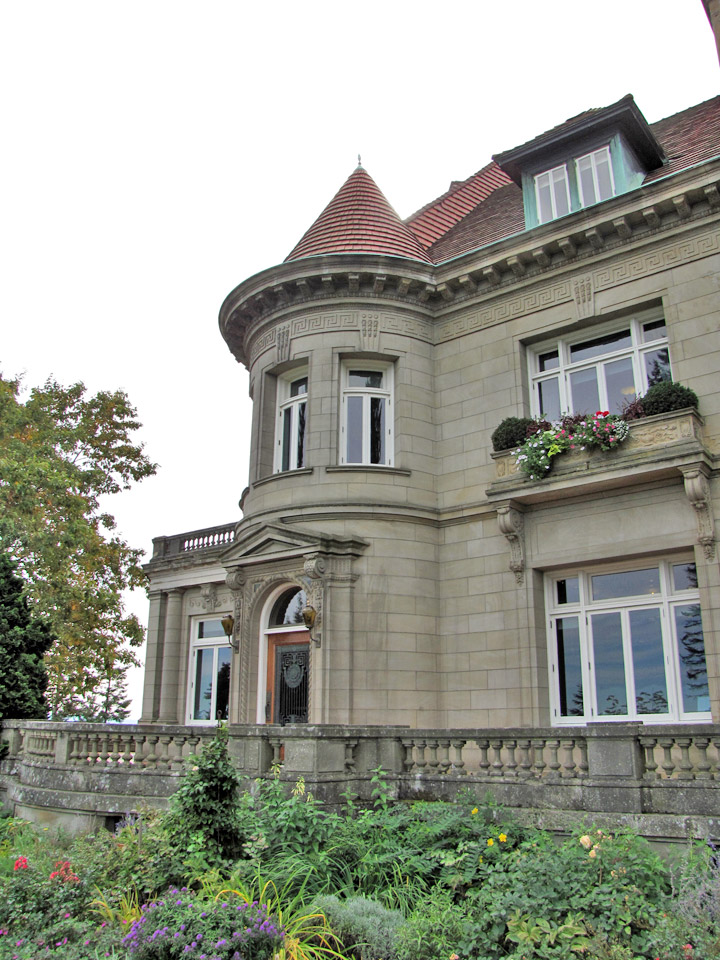 Georgiana, one of the founders of the Portland Rose Festival, died in 1918 at the age of 72, and Henry in 1919 at 84. The Pittock family remained in residence at the mansion until 1958, when Peter Gantenbein, a Pittock grandson who had been born in the house, put the estate on the market and was unsuccessful in selling it. Extensive damage caused by the Columbus Day Storm in 1962 caused the owners to consider demolishing the building. The community raised $75,000 in three months in order to help the city purchase the property. Seeing this popular support, and agreeing that the house had tremendous value as a unique historic resource, the City of Portland purchased the estate in 1964 for $225,000.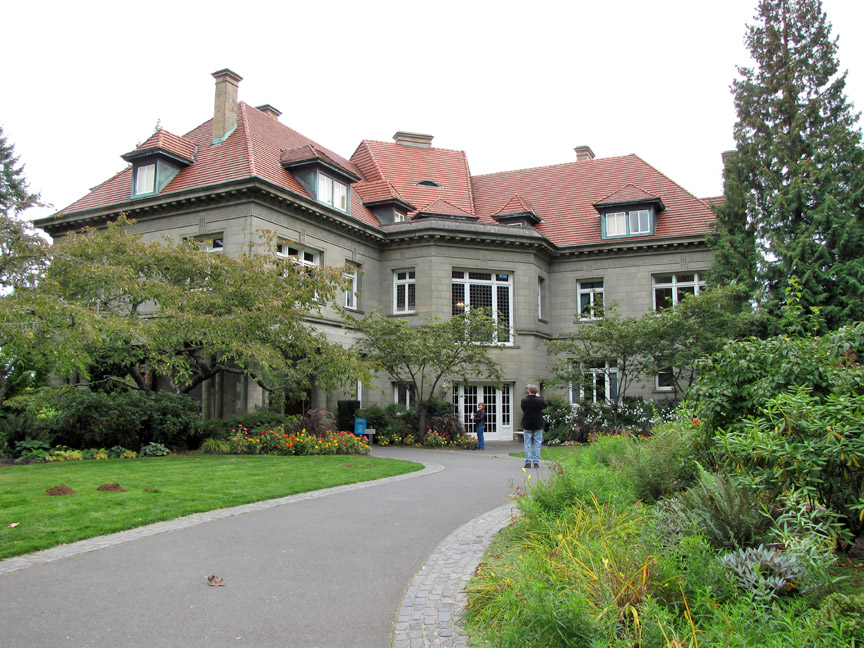 Fifteen months were spent restoring it. The mansion opened to the public in 1965, and has been a community landmark ever since. Roughly 80,000 people visit the Pittock Mansion each year.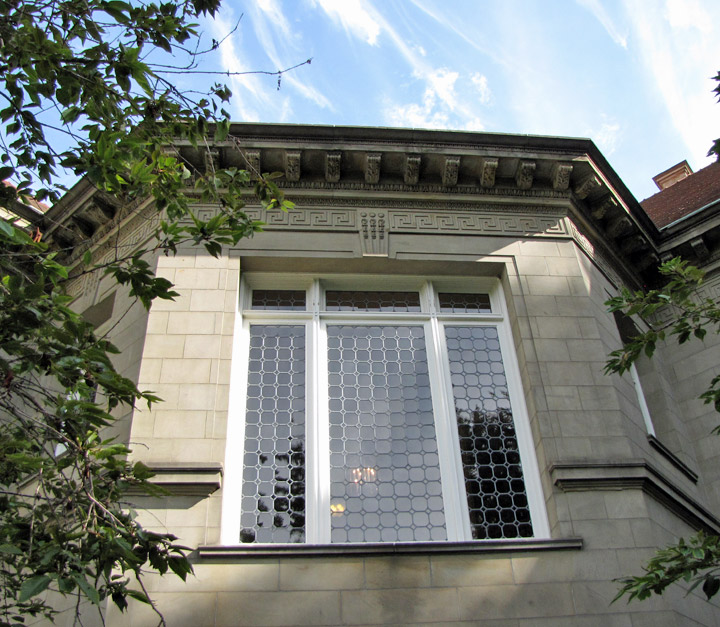 Due to the location of the site 1,000 feet (300 m) above sea level, the mansion is one of the best places for bird watching in Portland.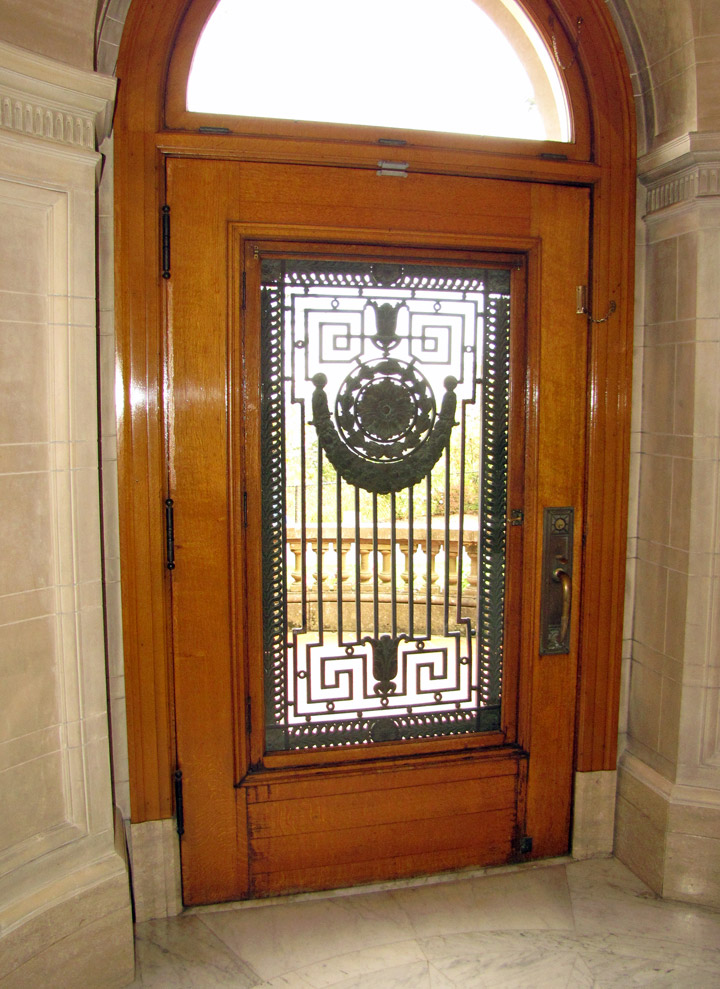 The building was added to the National Register of Historic Places in 1974.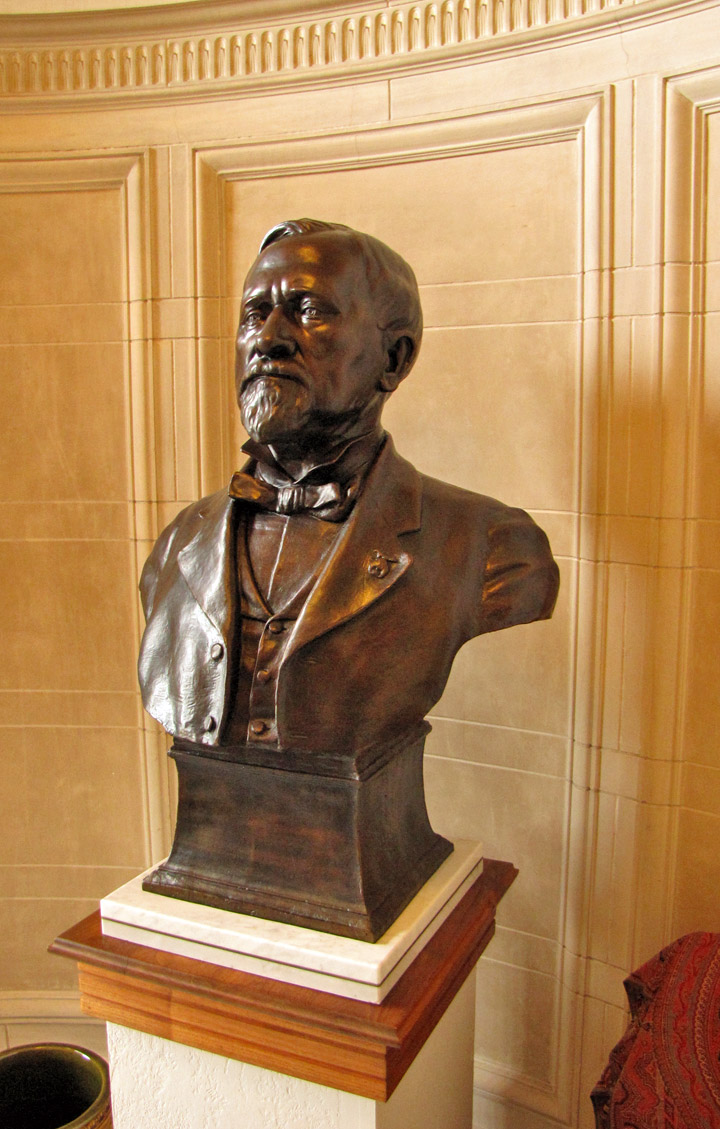 Oregonian publisher Henry Pittock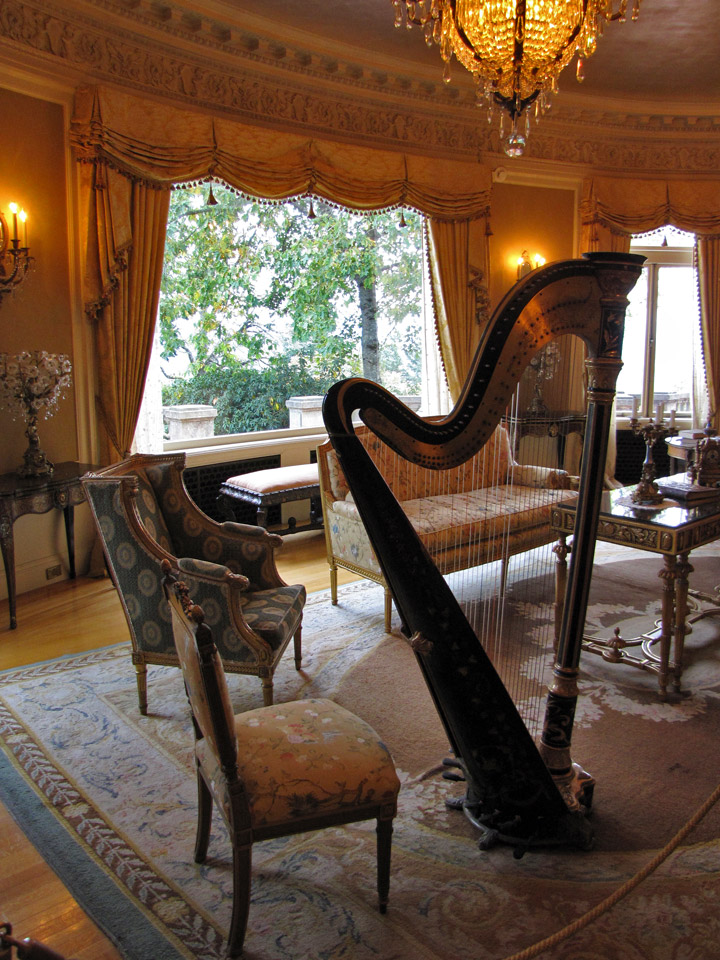 front parlor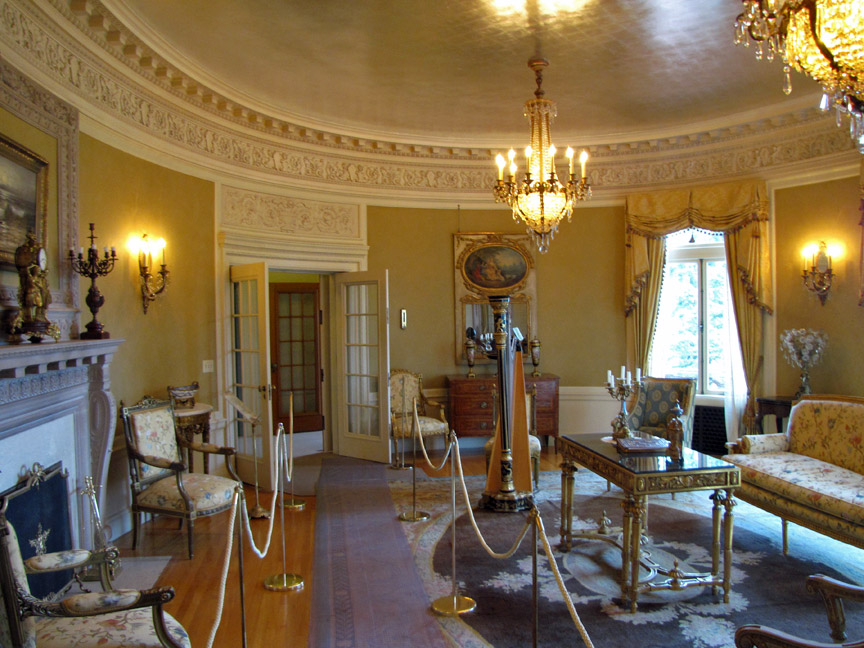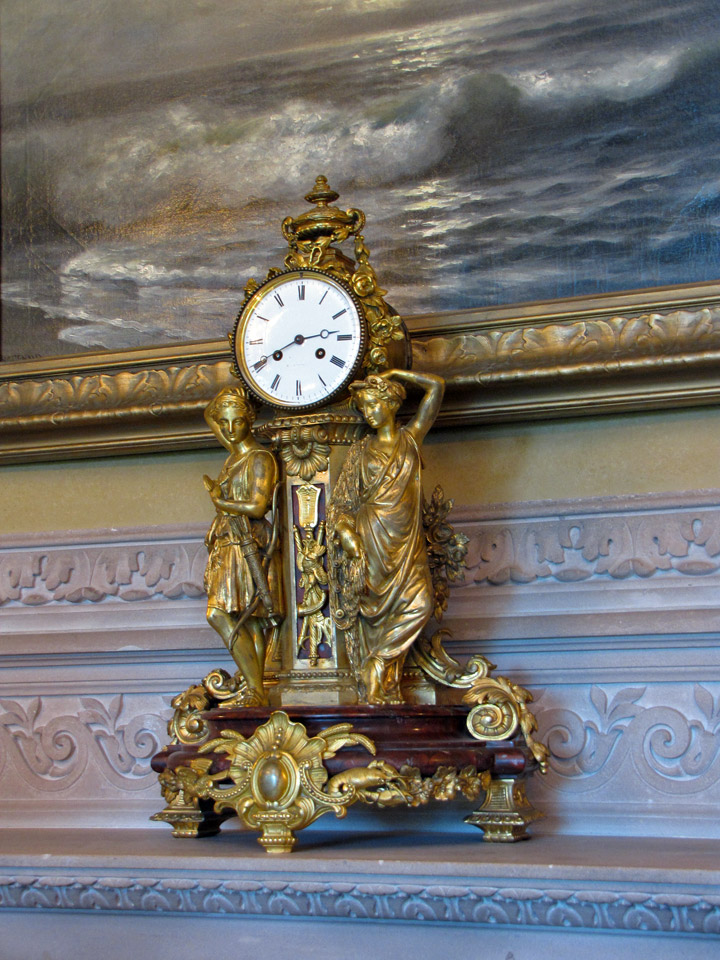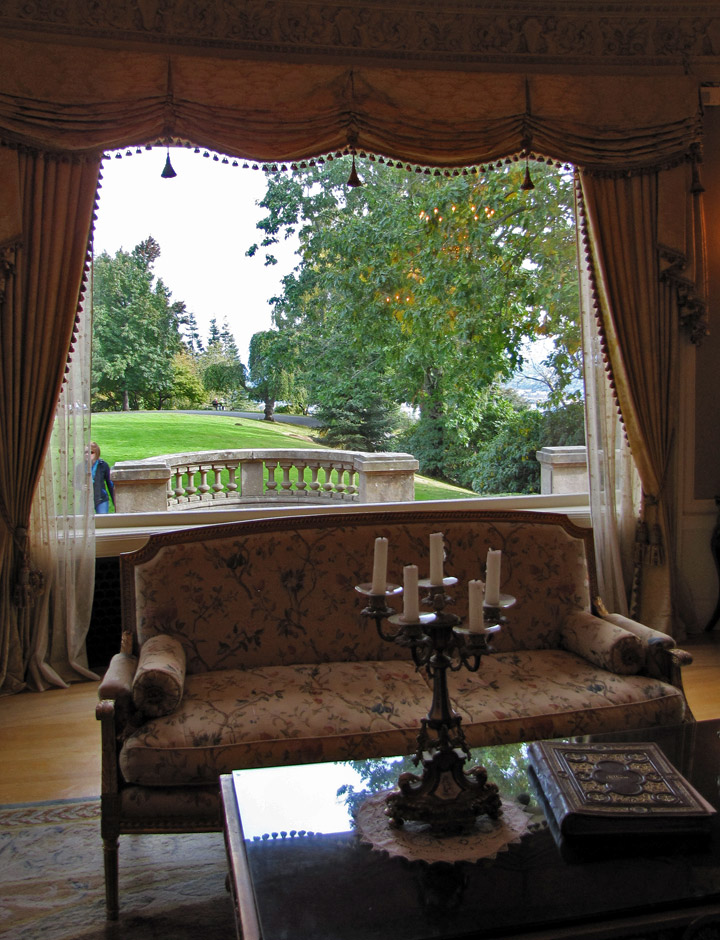 view from the parlor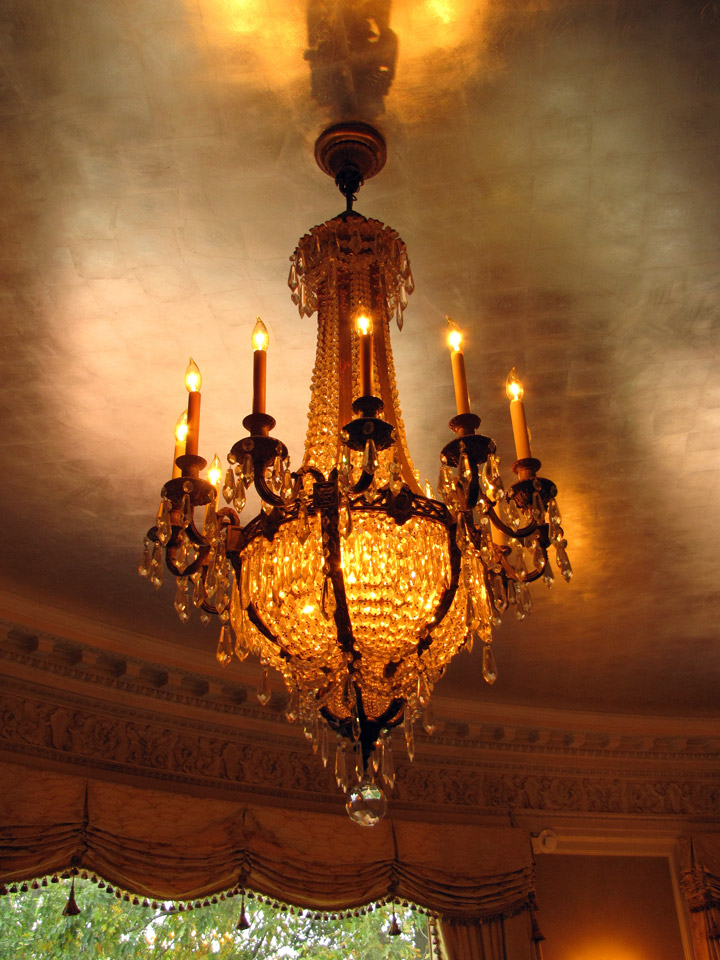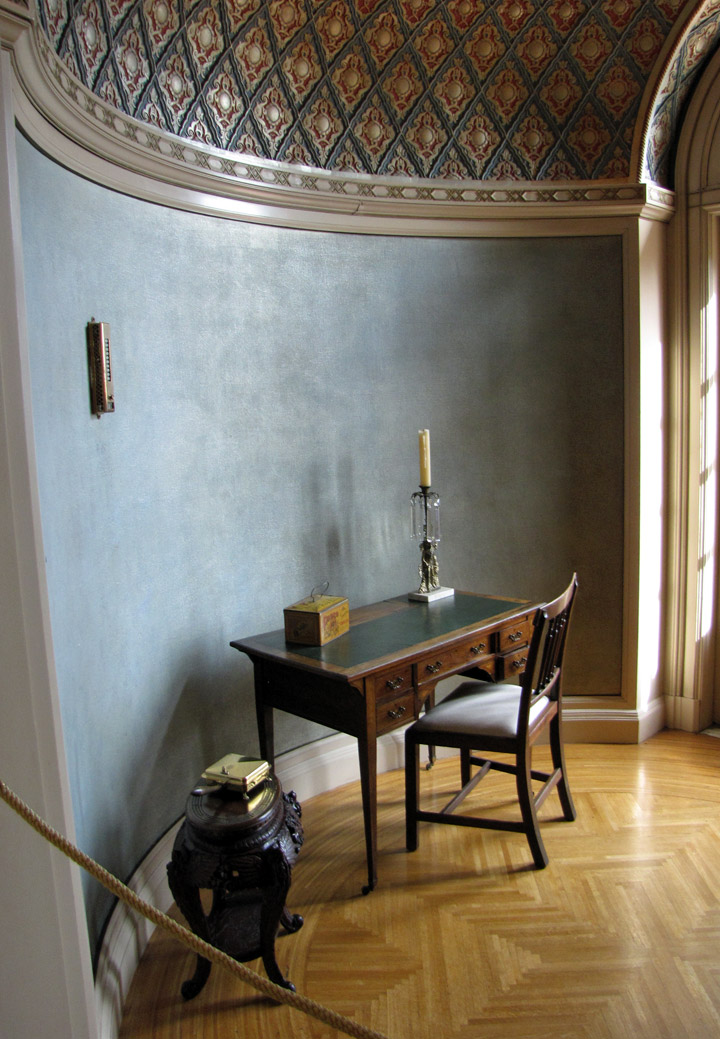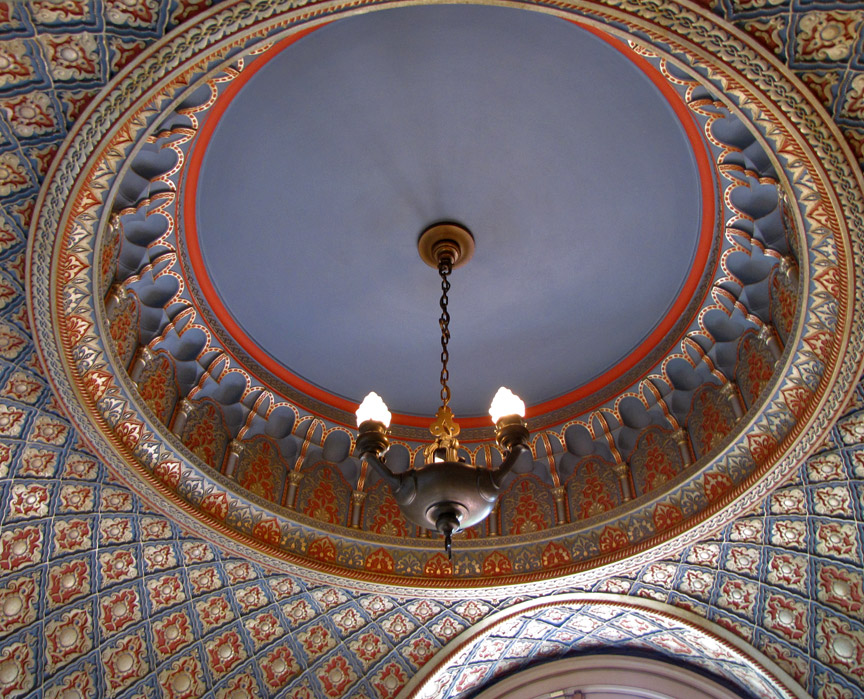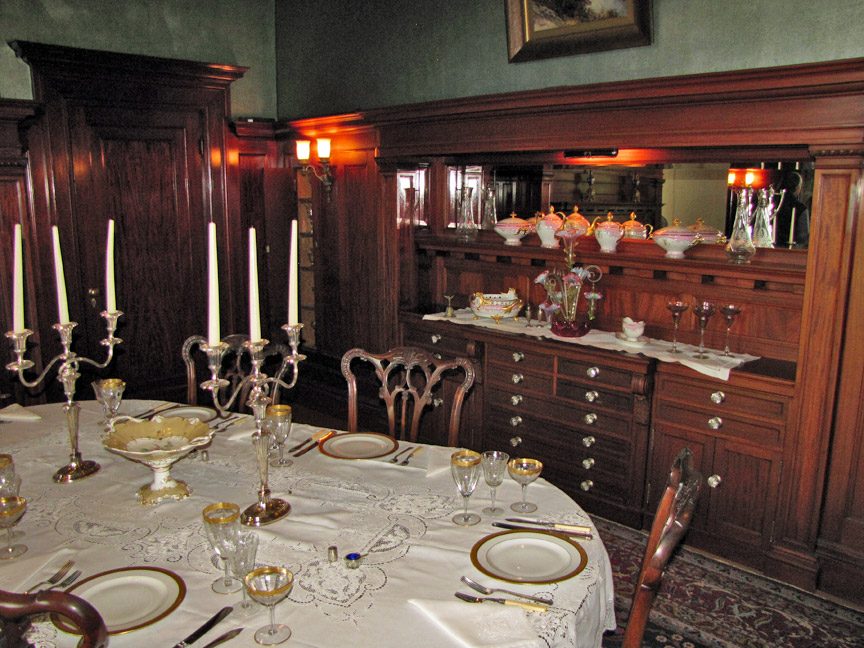 dining room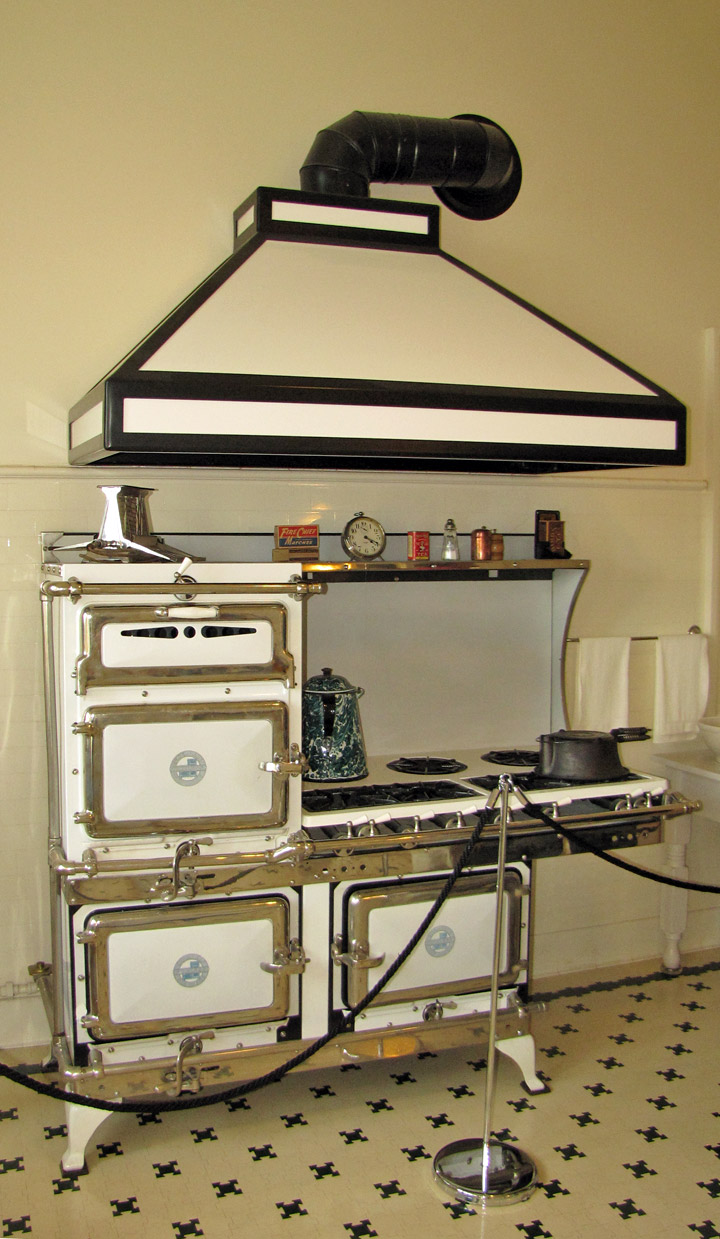 kitchen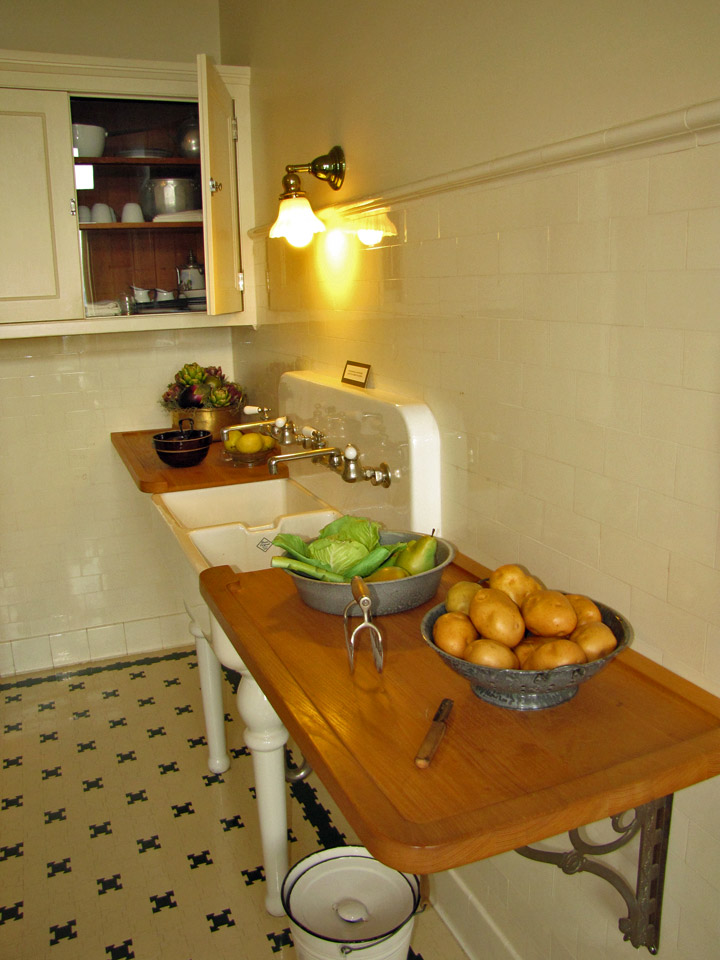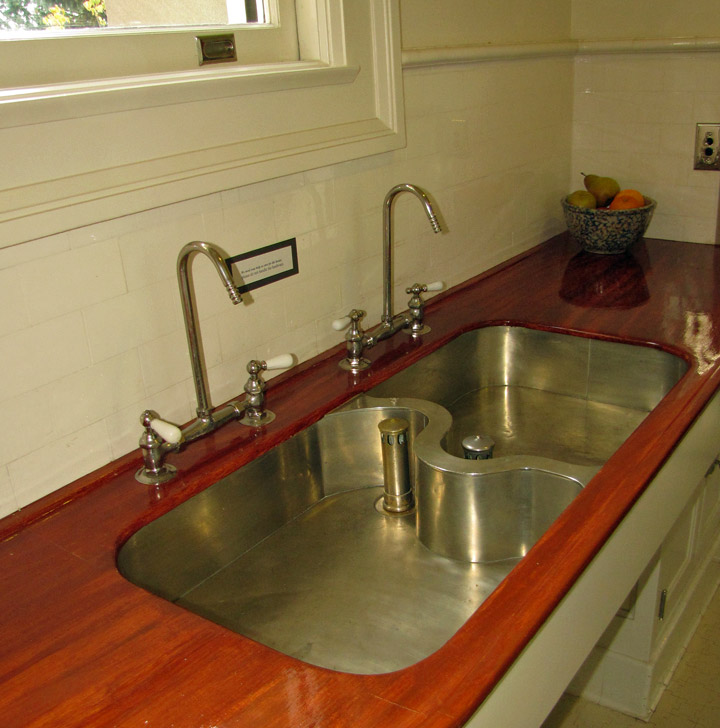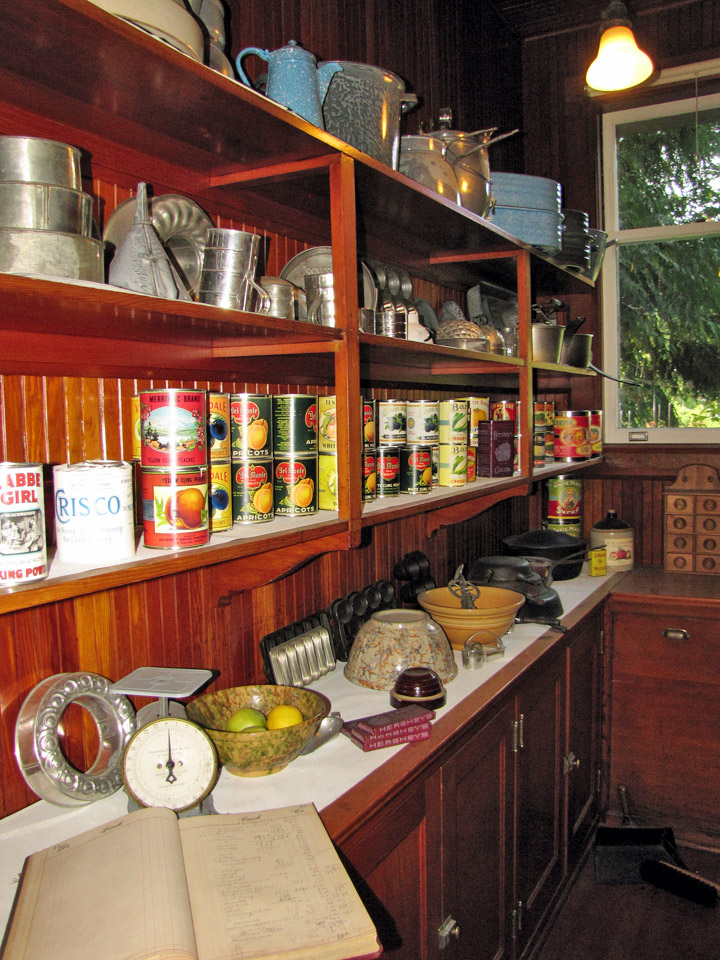 pantry
refrigerator room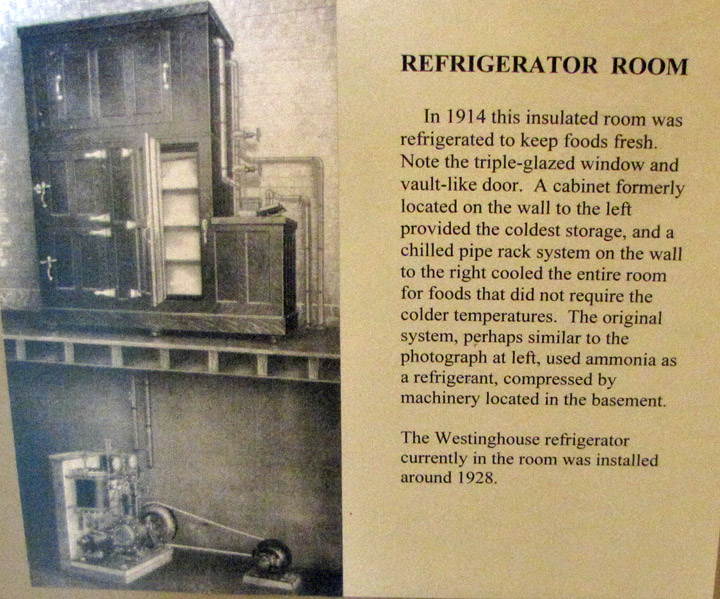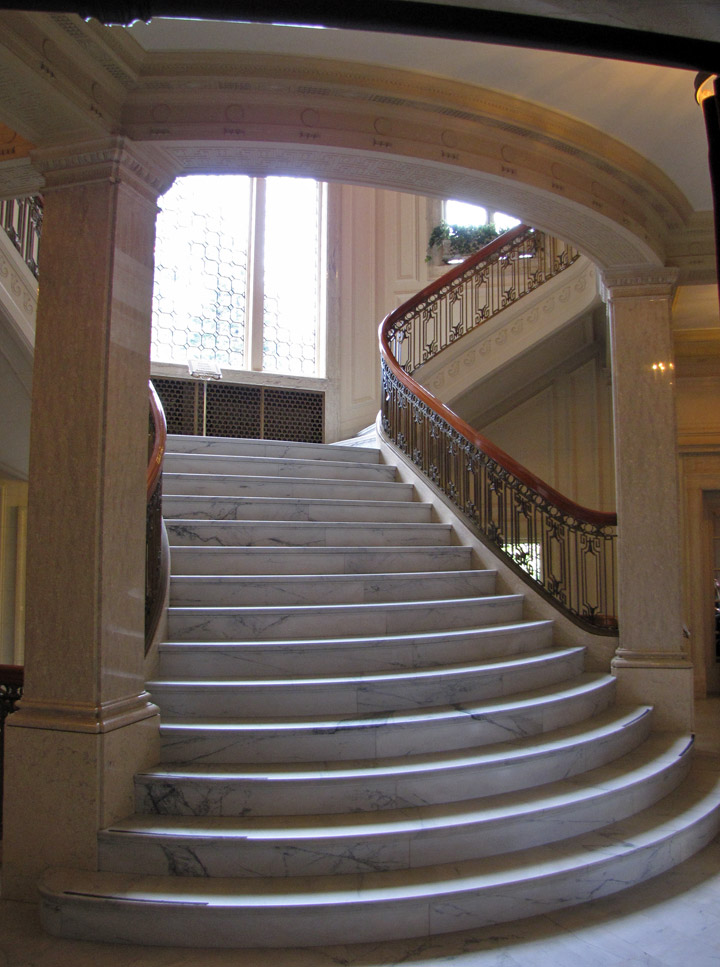 stairs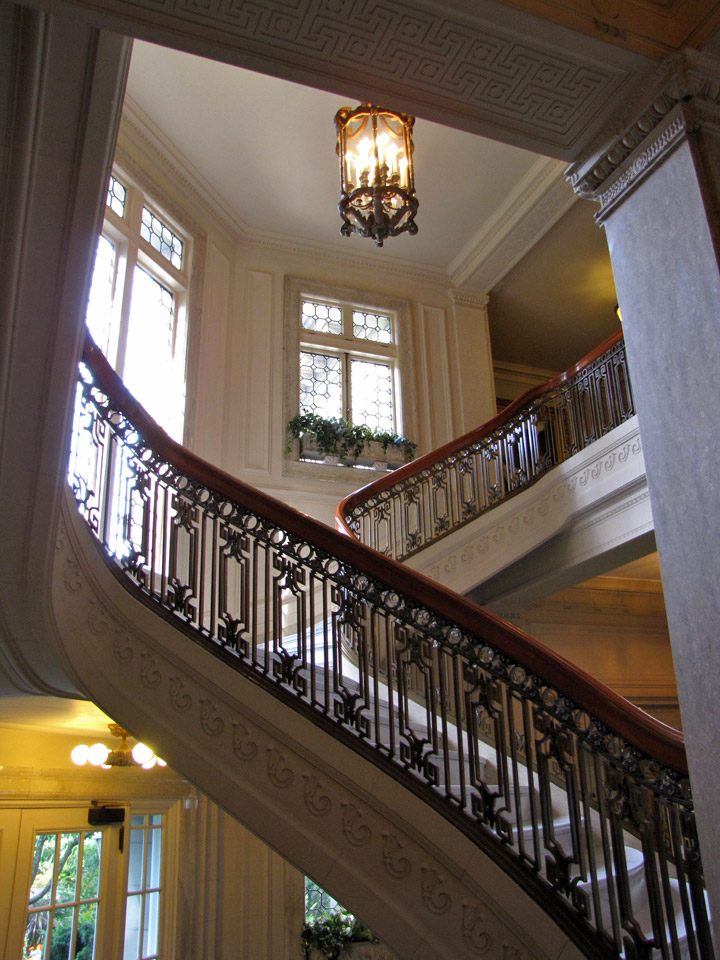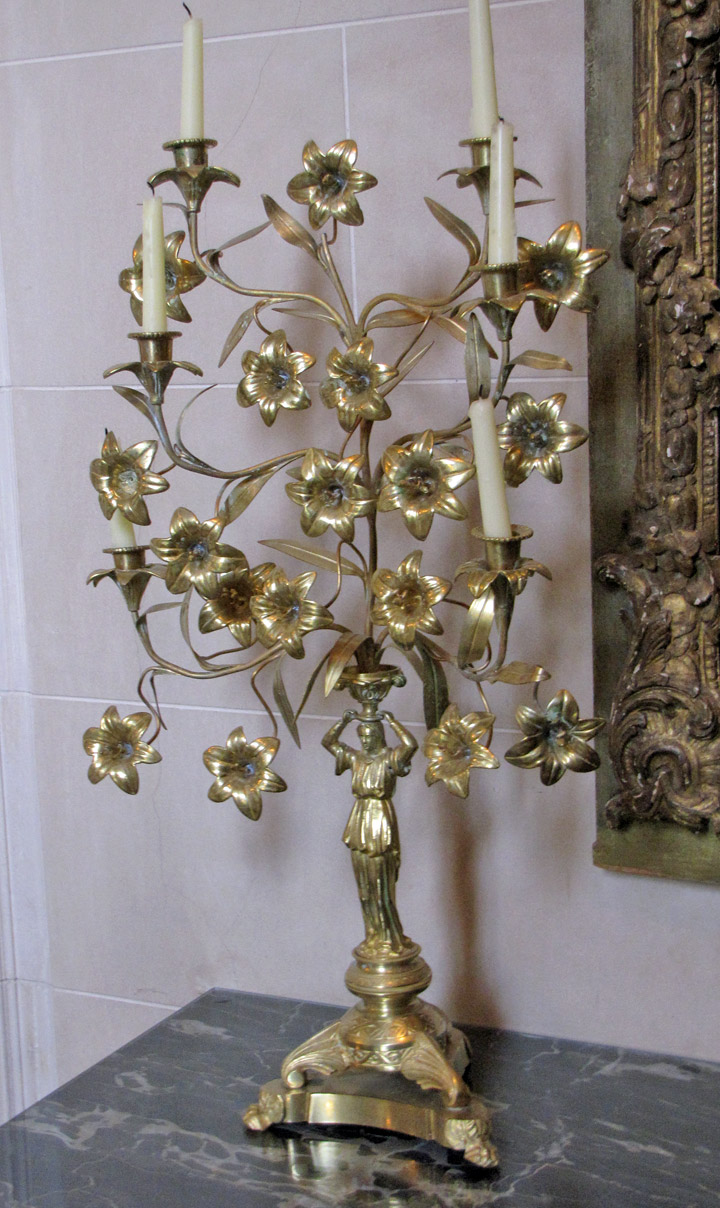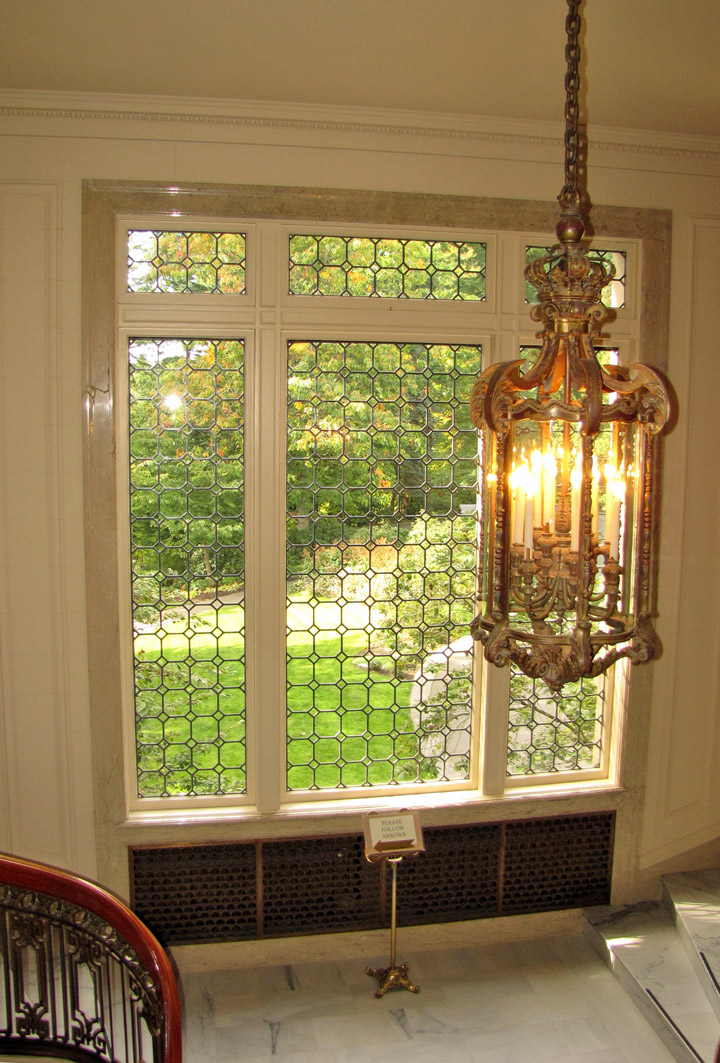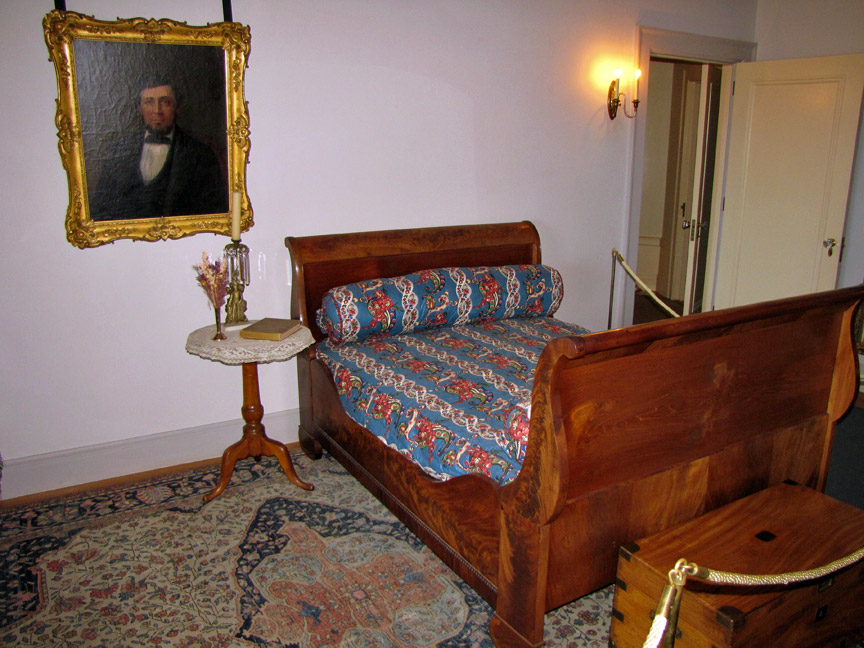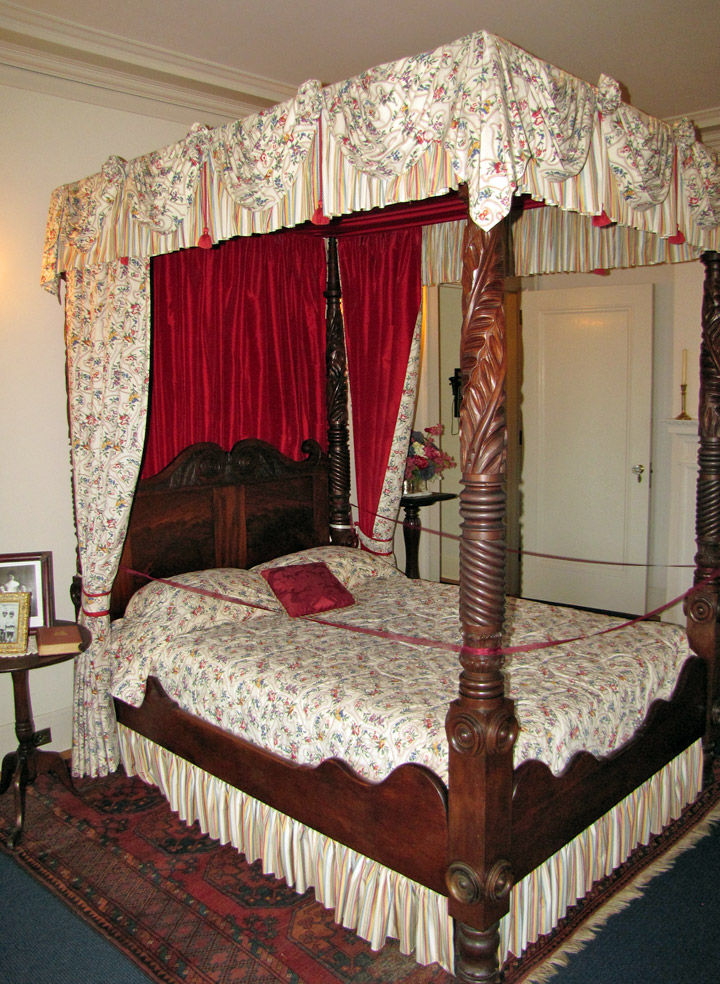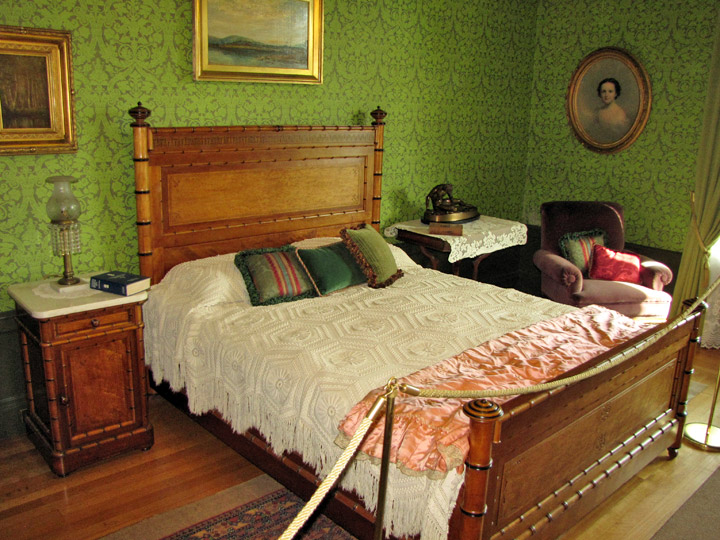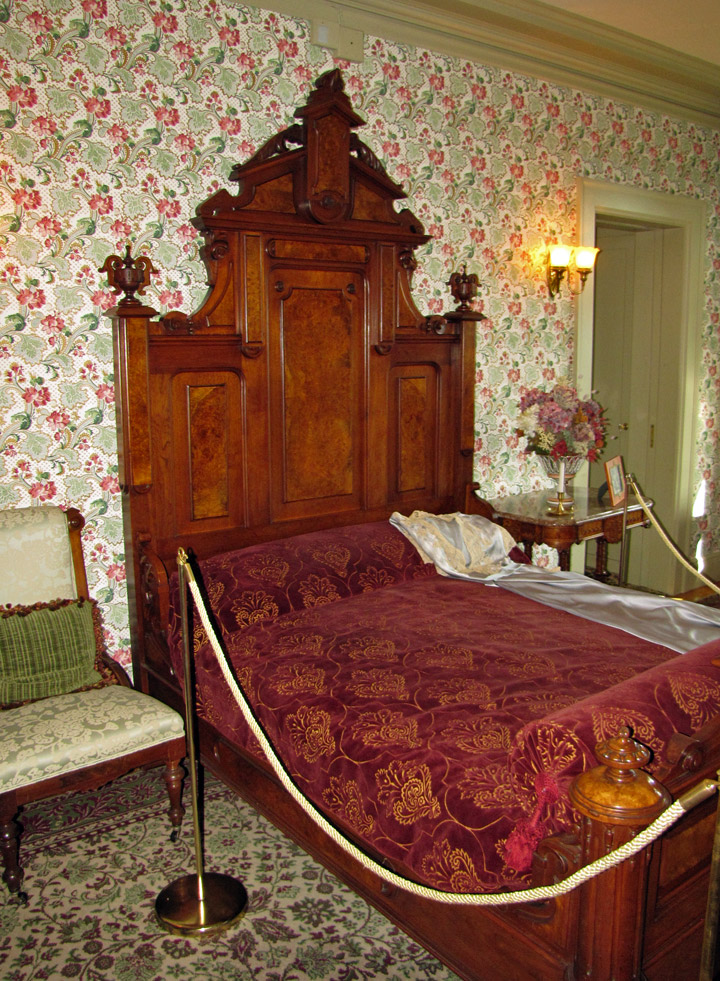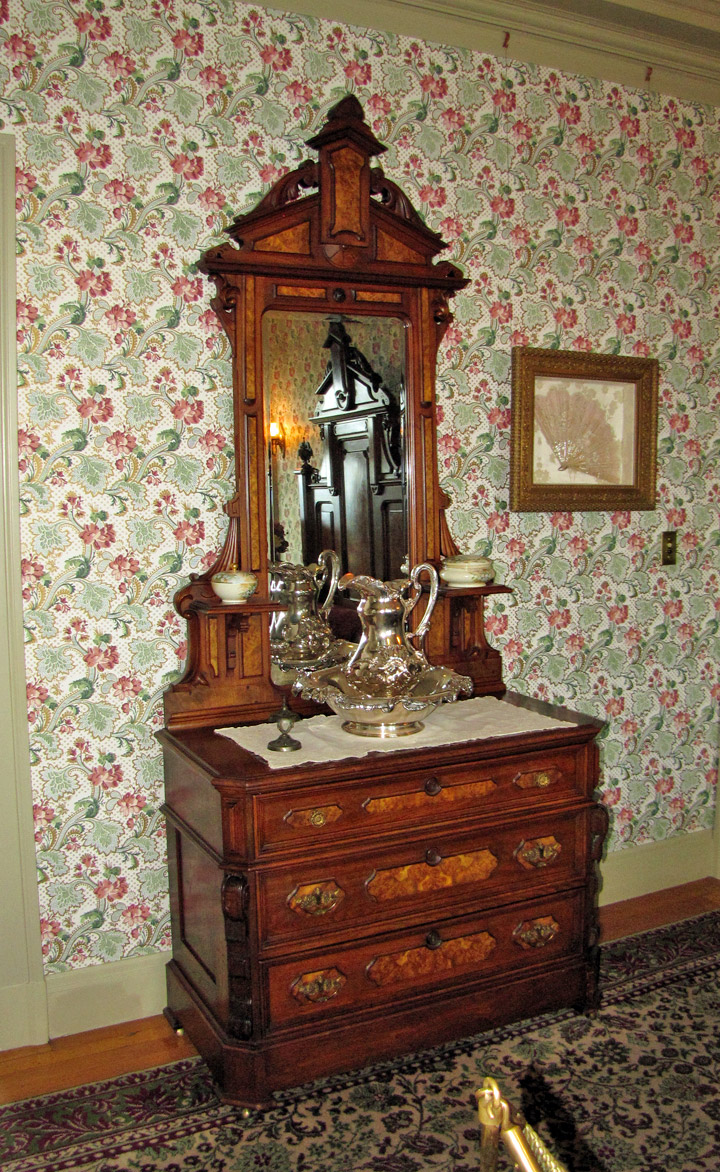 upstairs parlor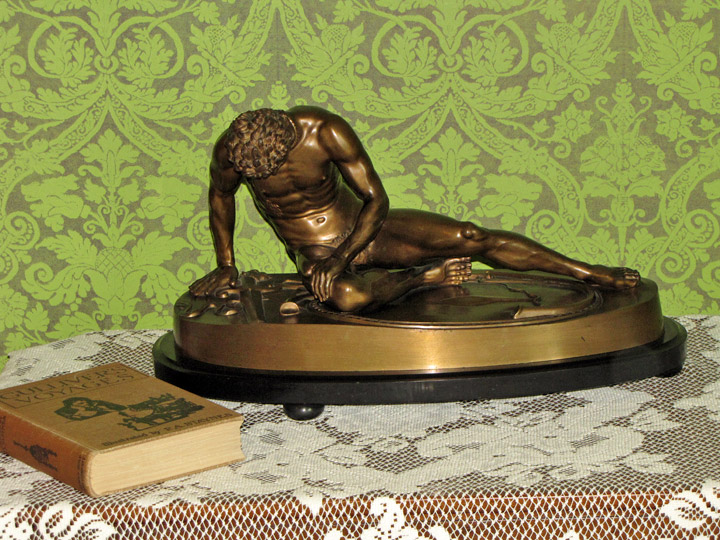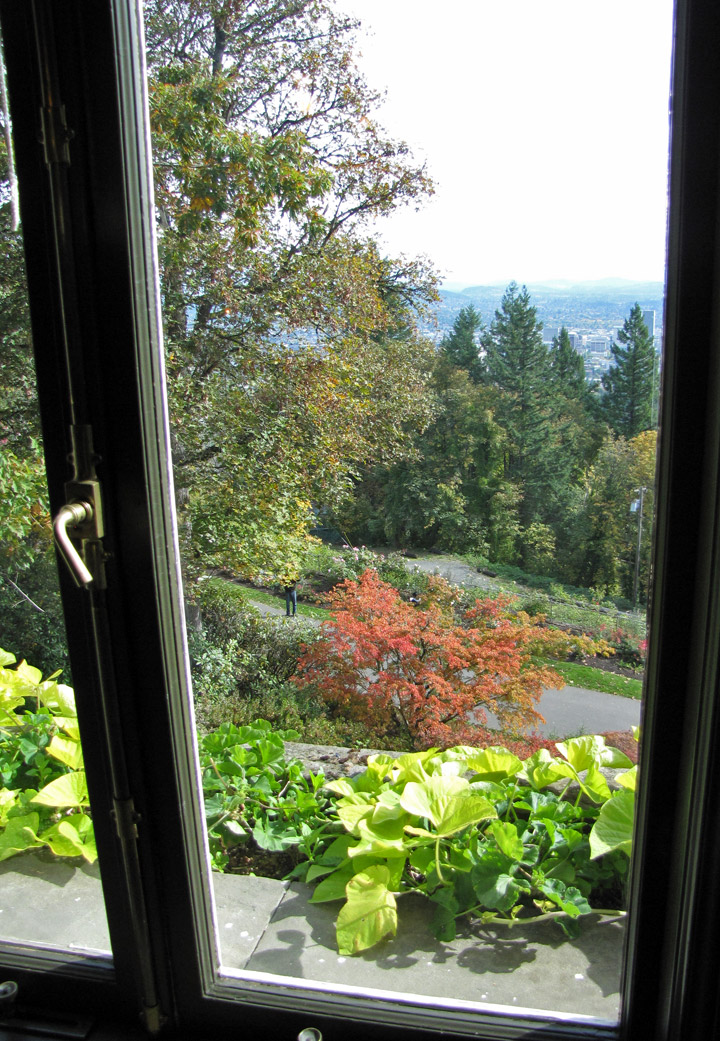 view of the garden and Portland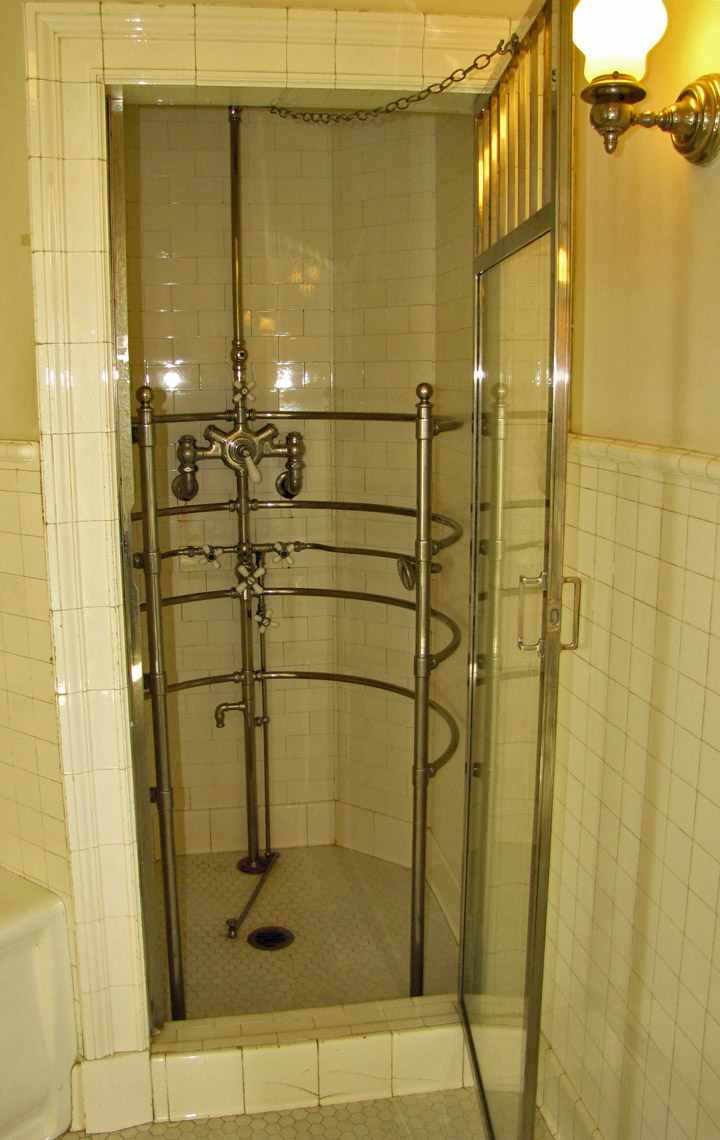 modern shower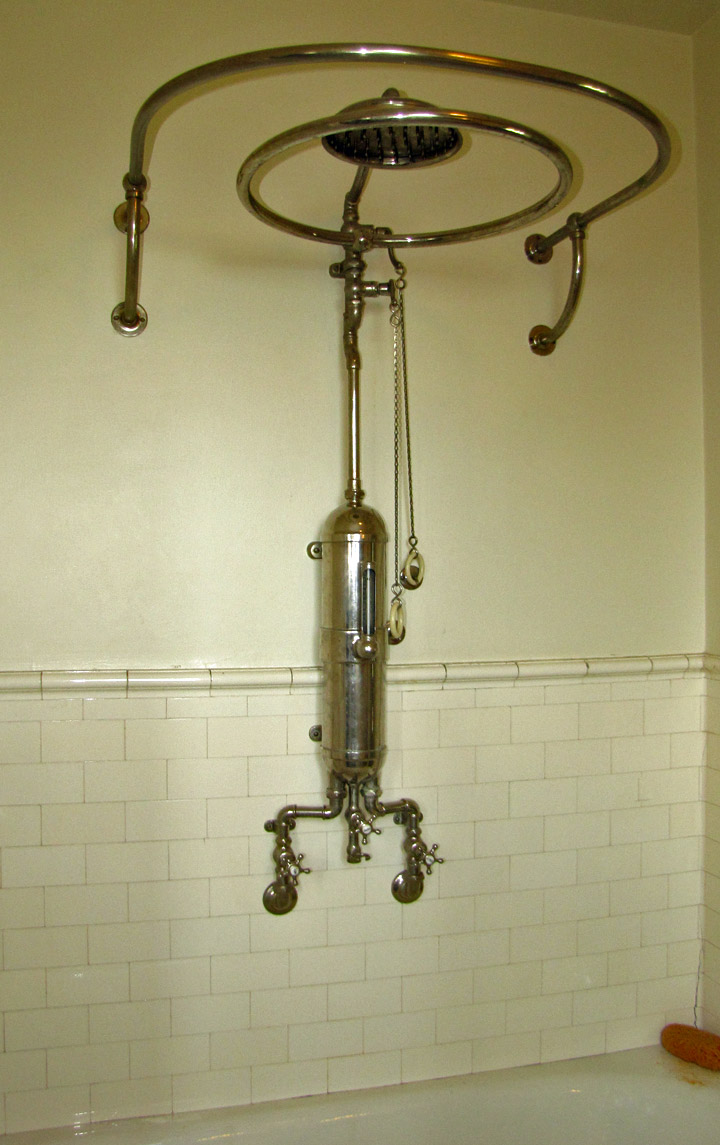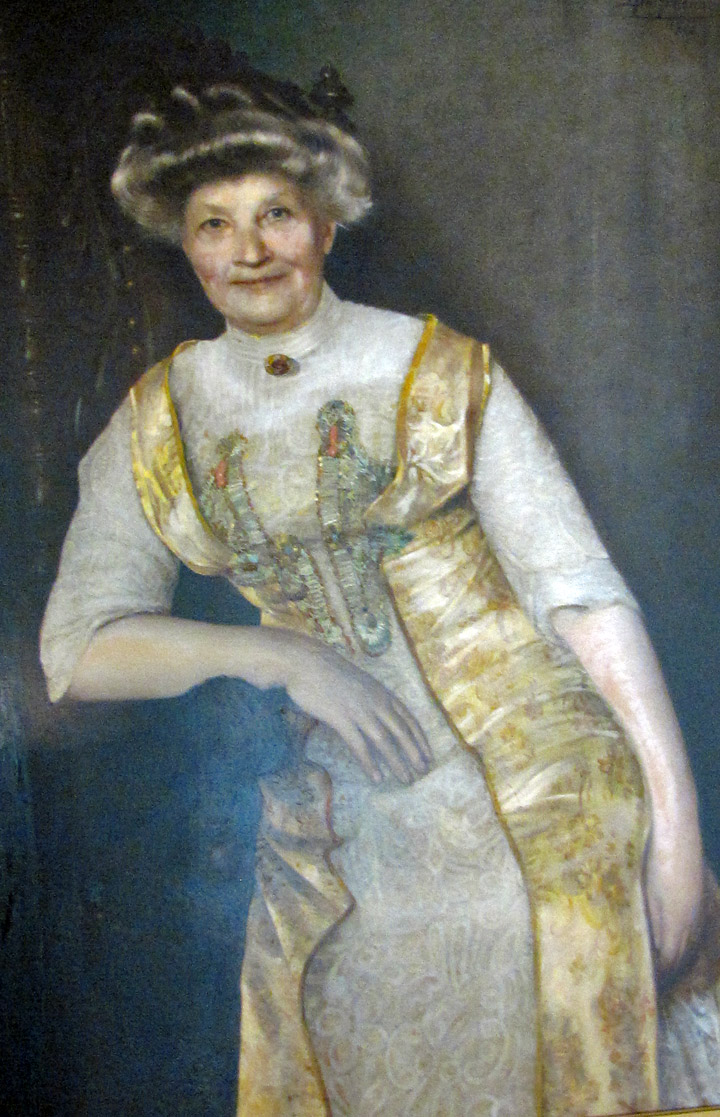 Georgiana Pittock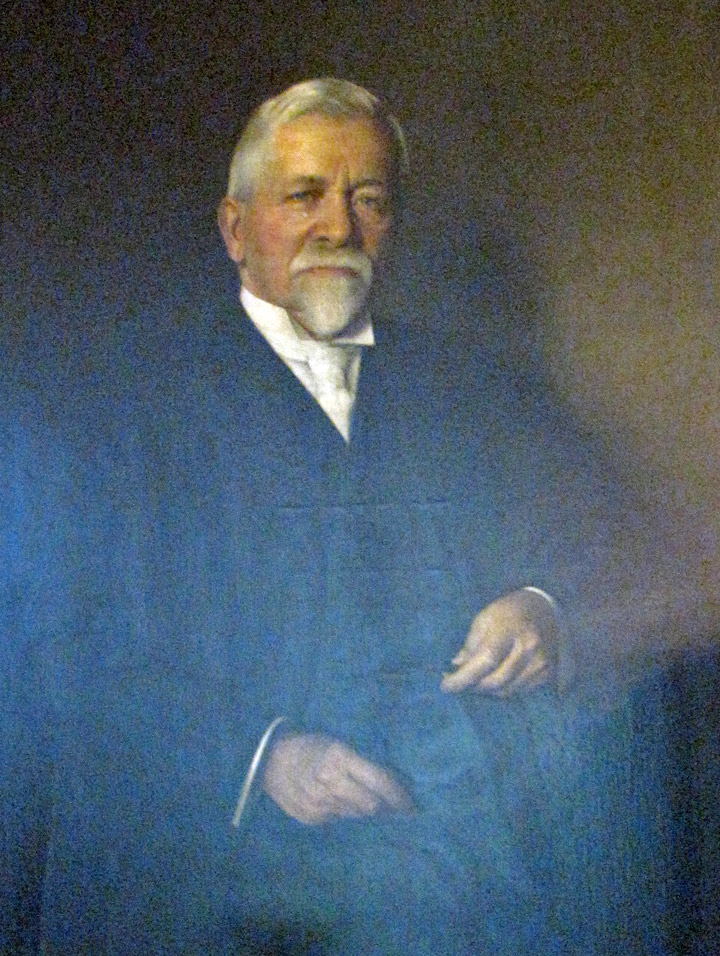 Oregonian publisher Henry Pittock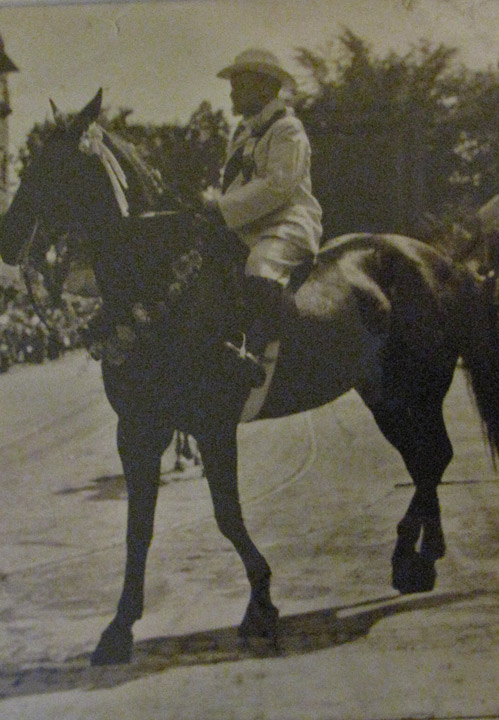 on his horse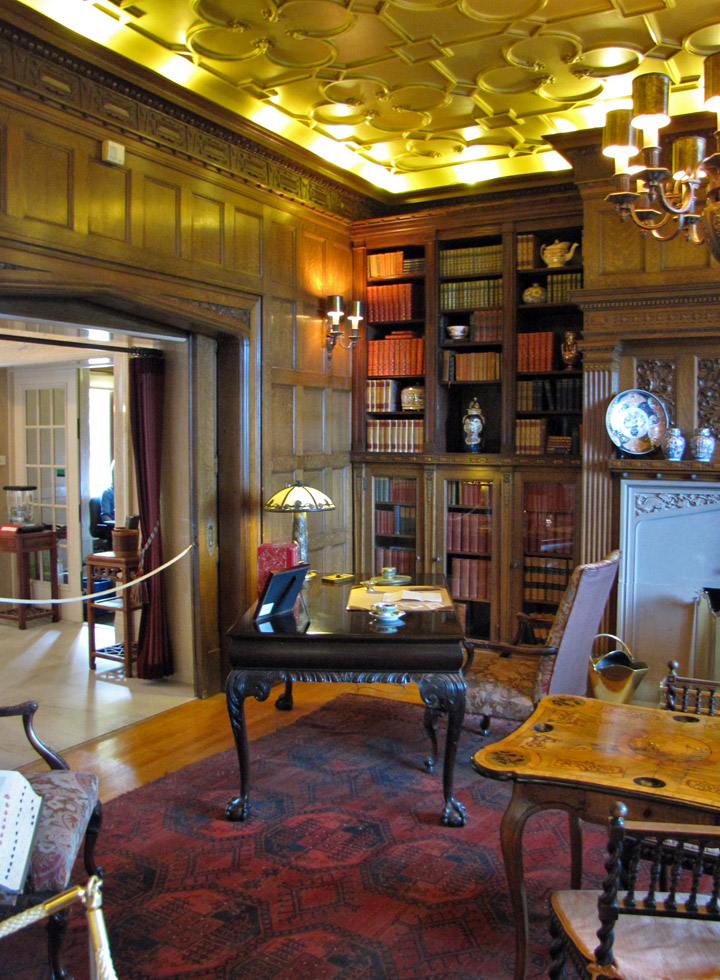 his office in the mansion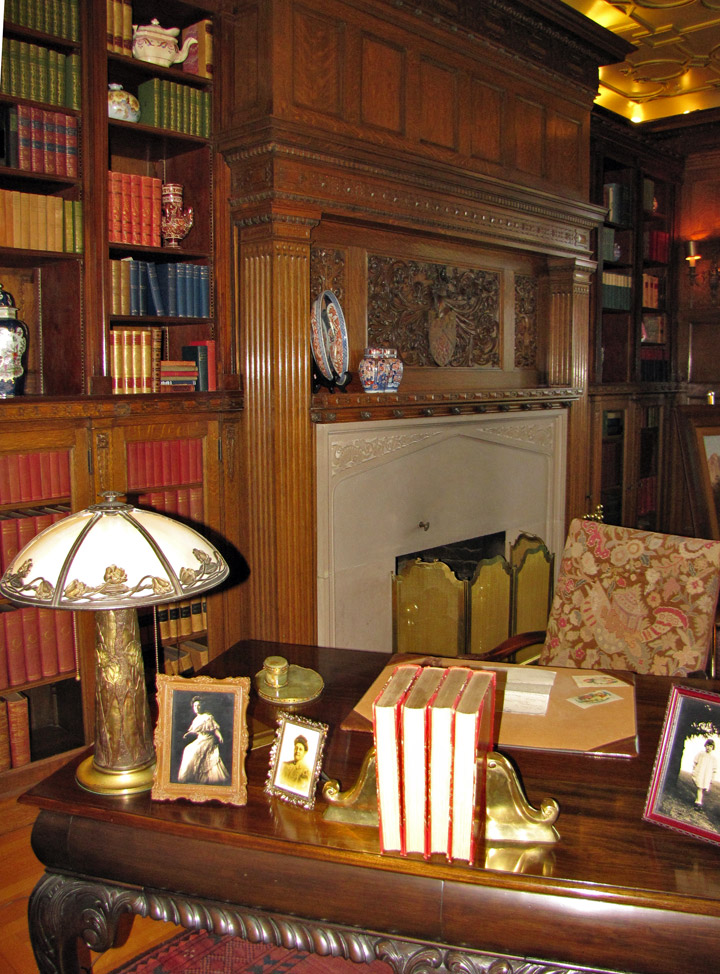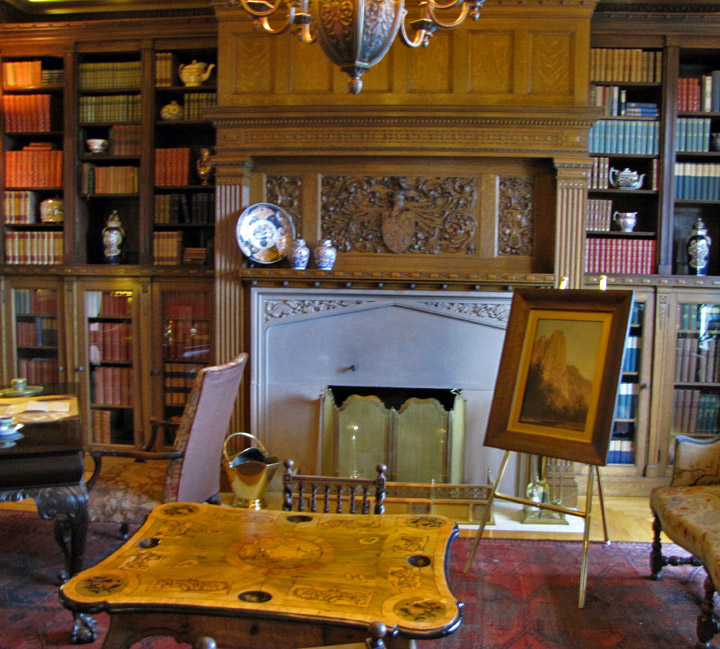 ---
---