Japanese Garden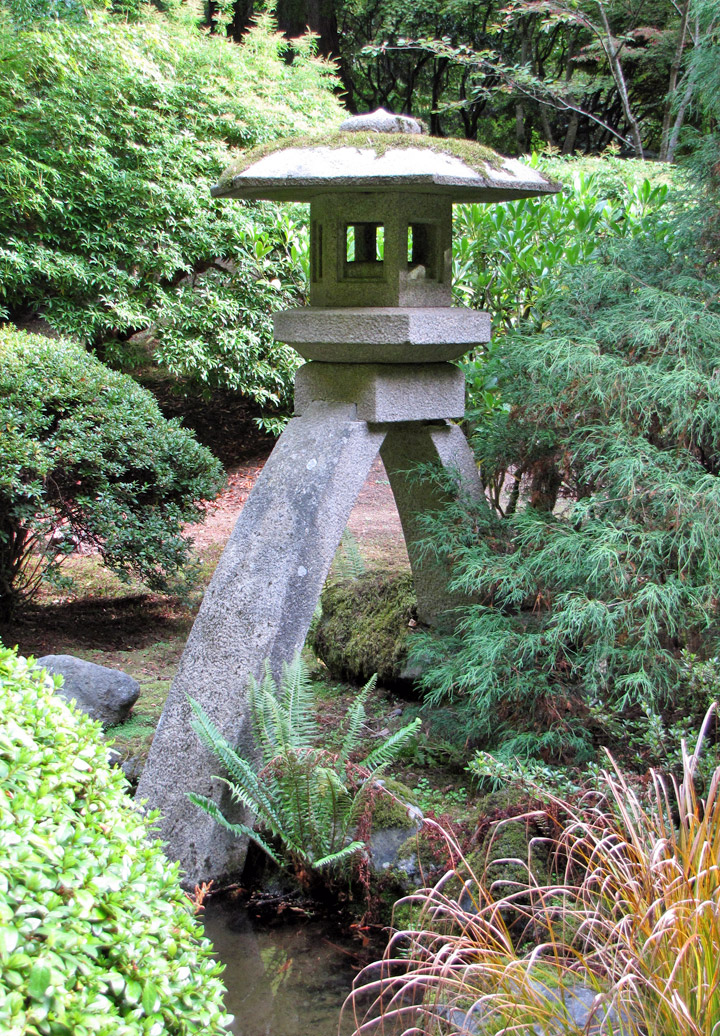 Japanese Garden
The Portland Japanese Garden is a traditional Japanese garden occupying 5.5 acres (22,000 m²), located within Washington Park in the west hills of Portland, Oregon, USA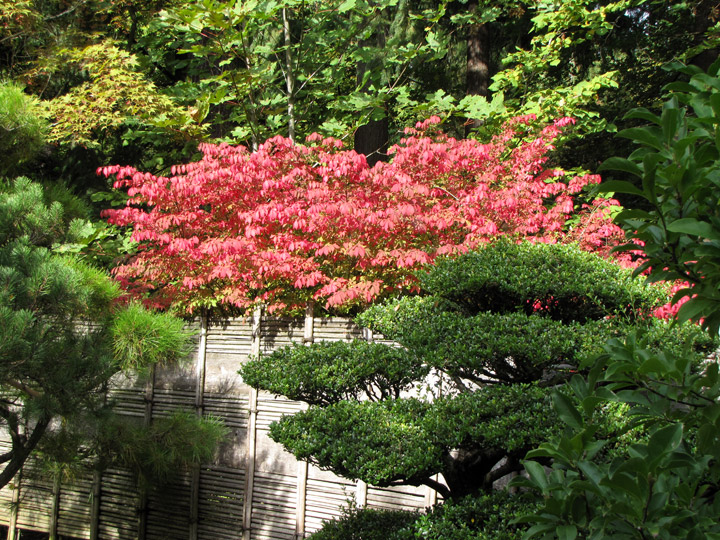 The garden was designed by Professor Takuma Tono beginning in 1963, though the garden opened to the public in 1967.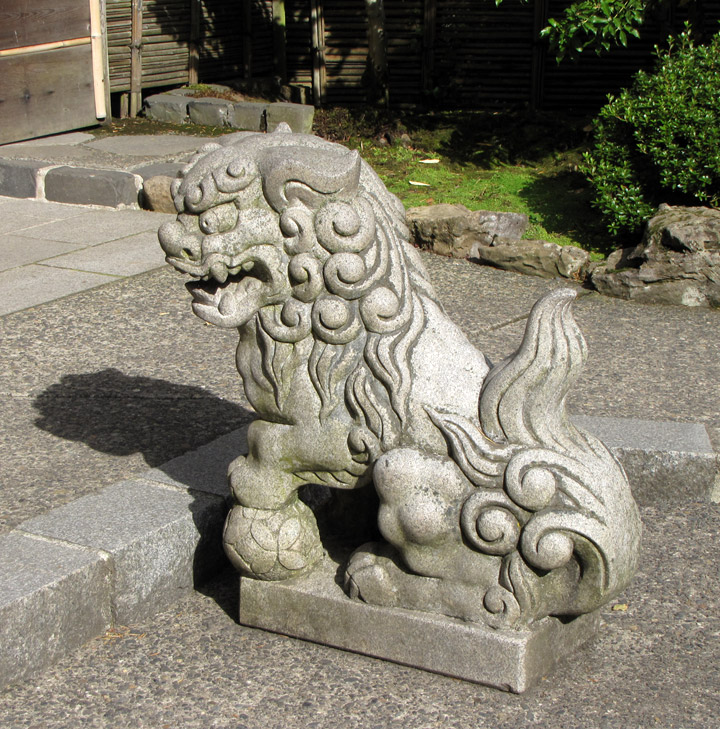 In a study conducted by the Journal of Japanese Gardening, it was ranked first out of 300 public Japanese gardens outside of Japan and considered to be one of the most authentic. This is notable because a traditional Japanese garden normally takes hundreds of years to evolve and mature, but the Portland Japanese Garden evolved much more quickly—a fusion of hurried western style and stately eastern expression.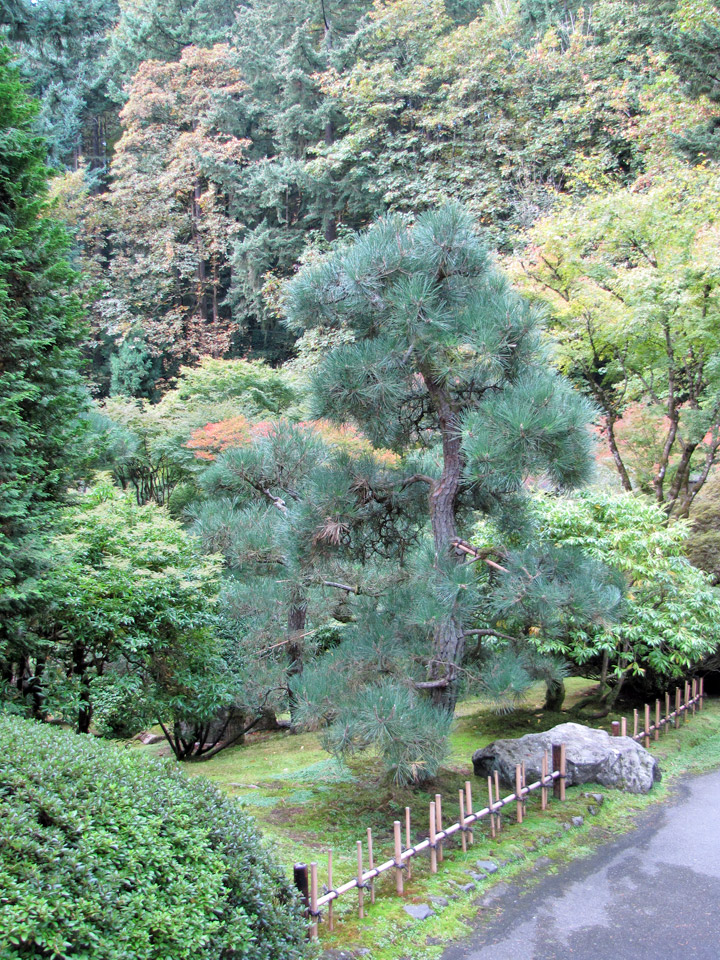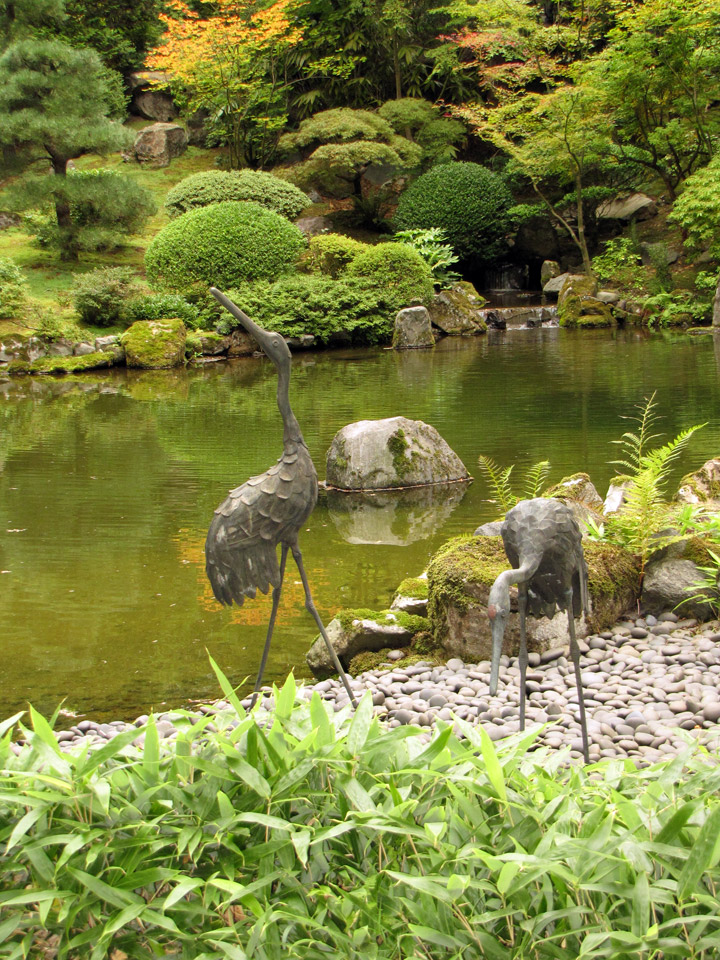 According to traditional design, the garden combines three elements which represent the earth: stone represents mountains and islands for strength and support, water is the center and represents purity, and plants grace it with texture, color and growth. Themes include the terrain from Portland to the Cascade Mountain Range and subtle "hide and reveal" so movement through the garden reveals continuously changing views.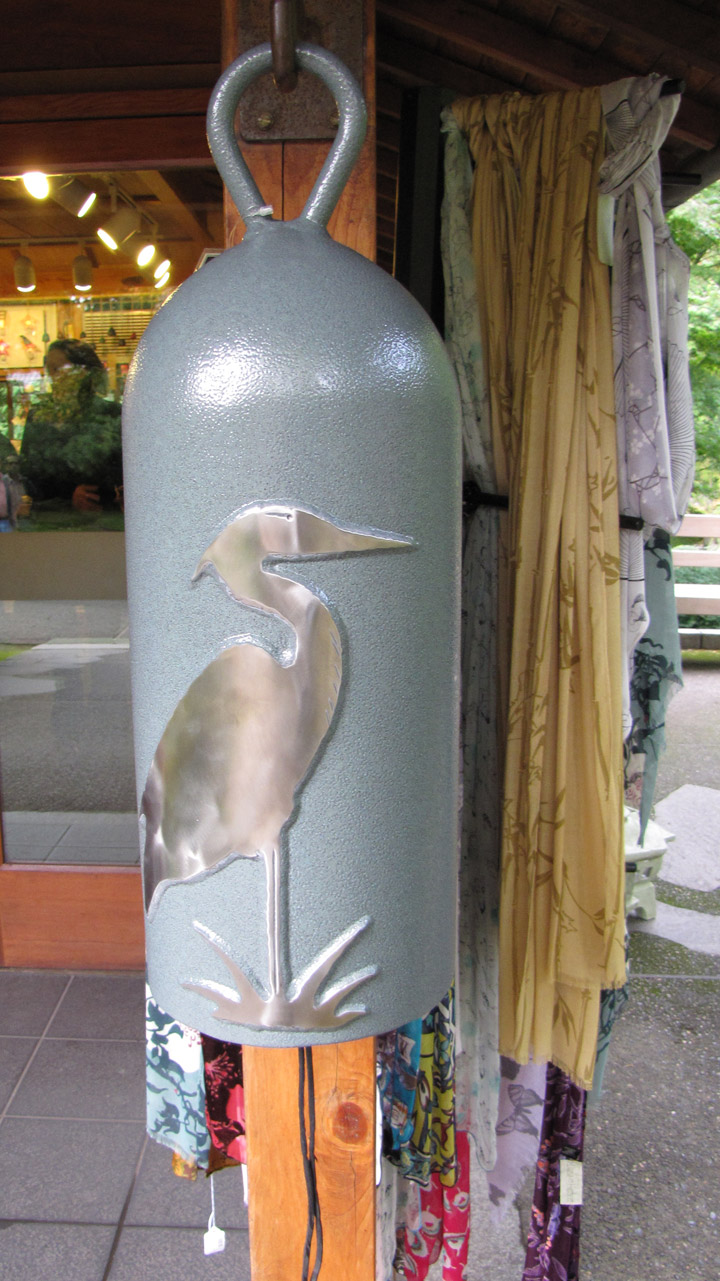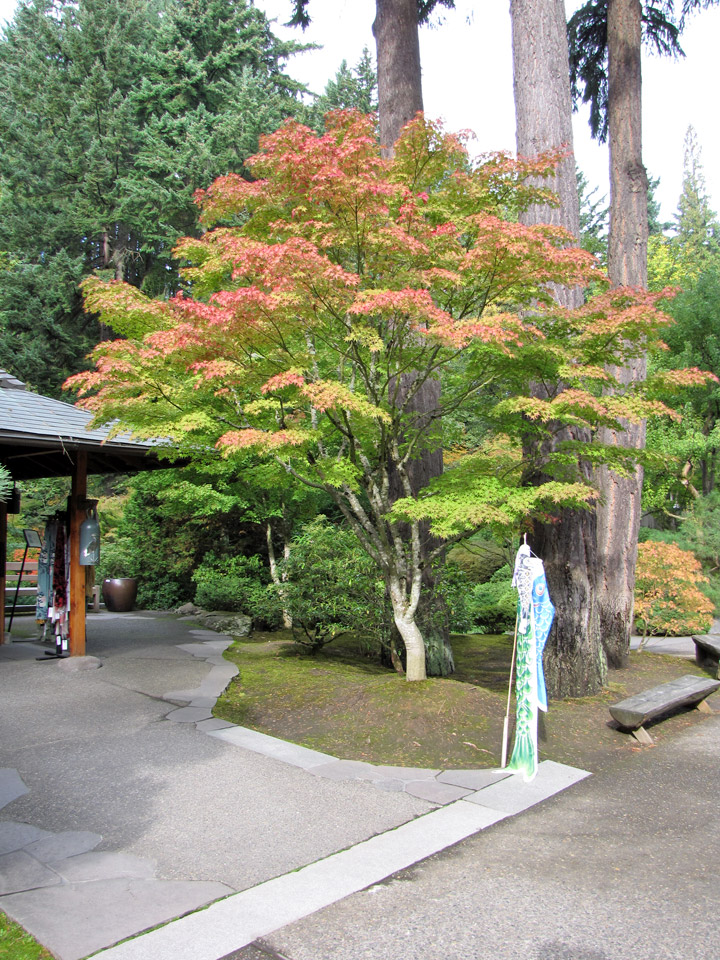 The garden has five major subgardens, each of a different degree of formality: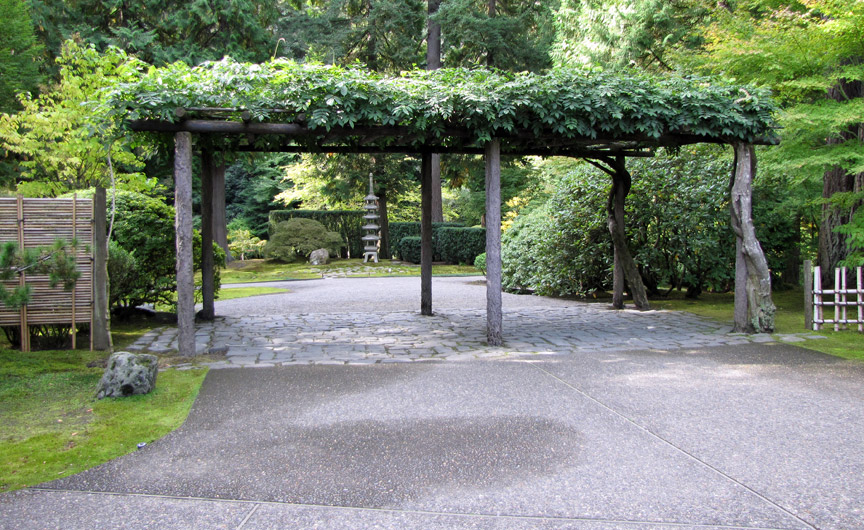 Wisteria Arbor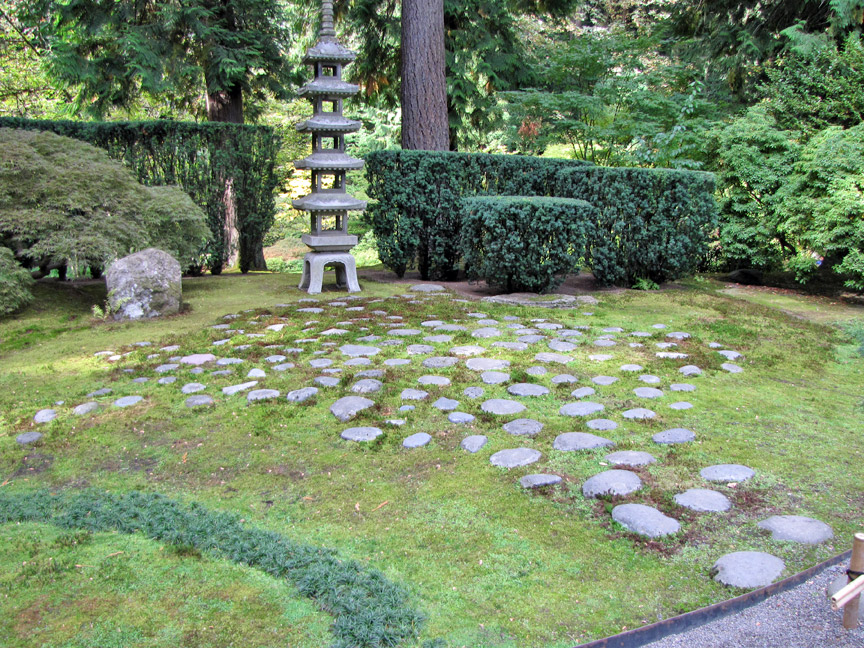 ornamental rocks forming the shape of Hokkaidō island
* The Strolling Pond Garden is the largest and contains multiple areas. In one, the path has rocks arranged as the constellation Big Dipper. Another has an antique multi tiered pagoda lantern, a gift from Portland's sister city of Sapporo with ornamental rocks forming the shape of Hokkaidō island and a red stone for Sapporo. Several ornate or whimsical bridges cross the creeks between ponds.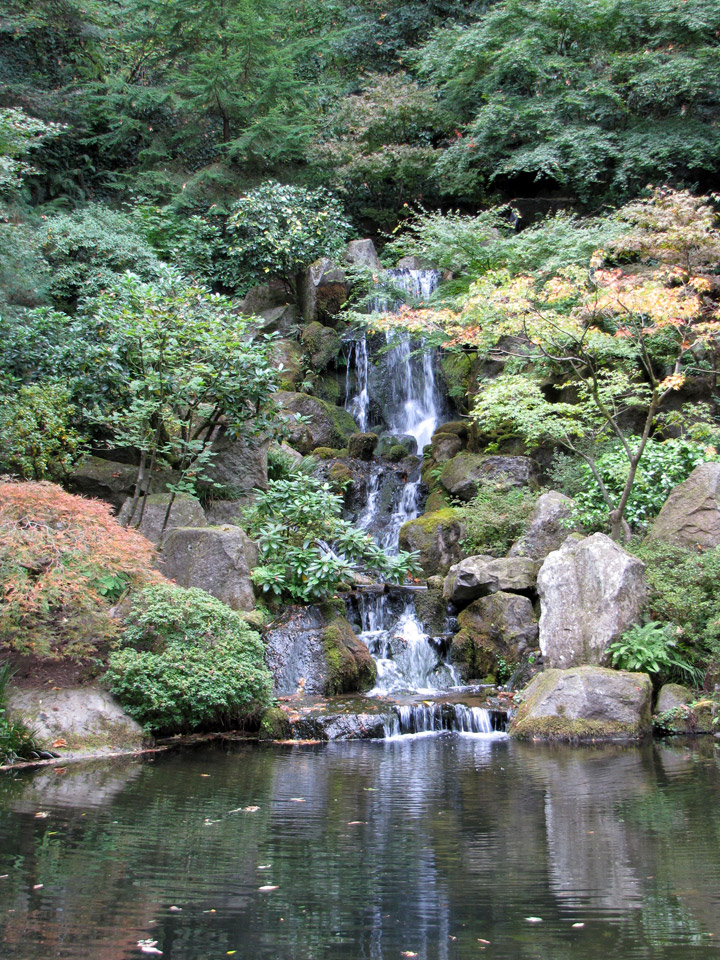 * The Natural Garden features multiple ponds, waterfalls and streams. Trees, shrubs, ferns and mosses grow in their natural state.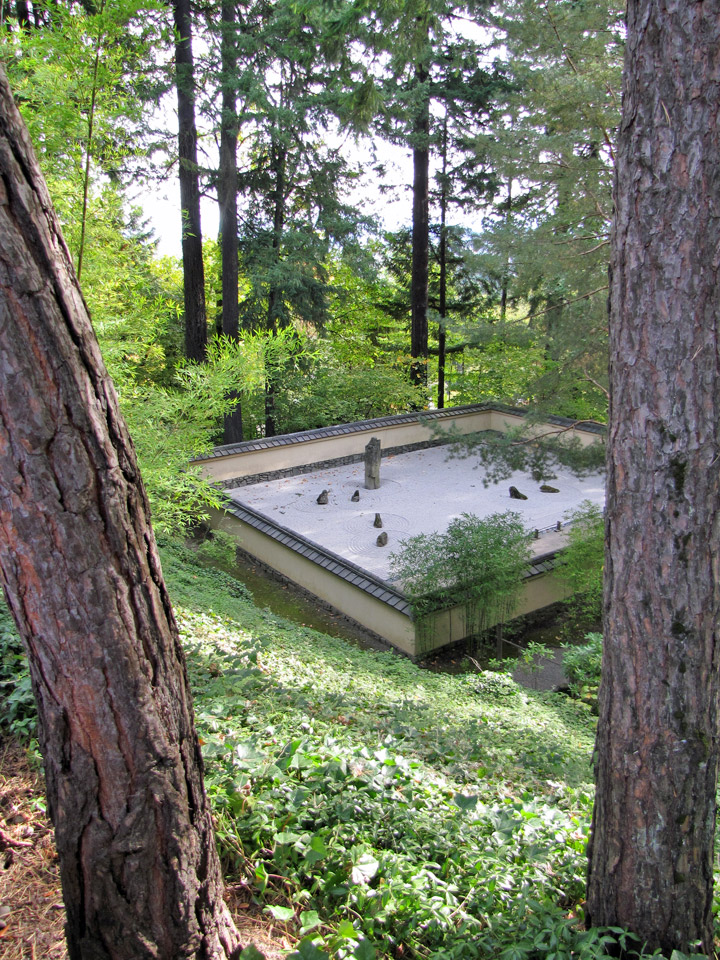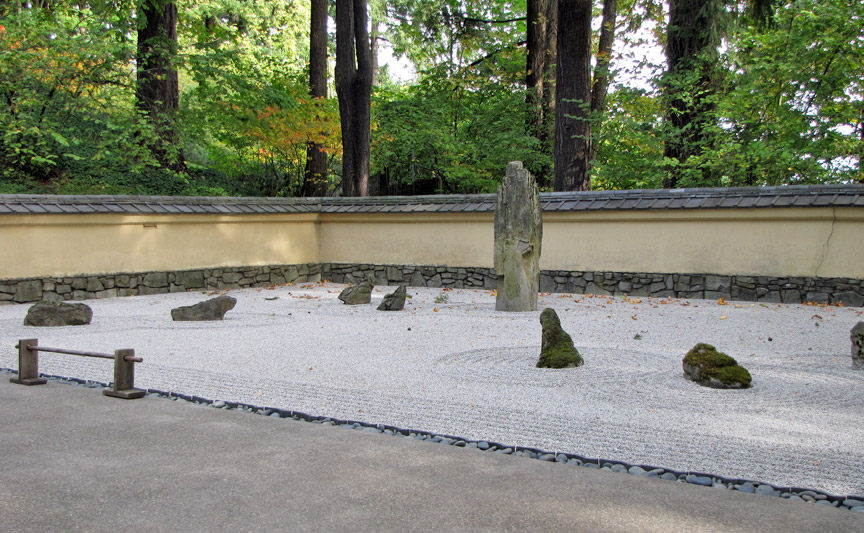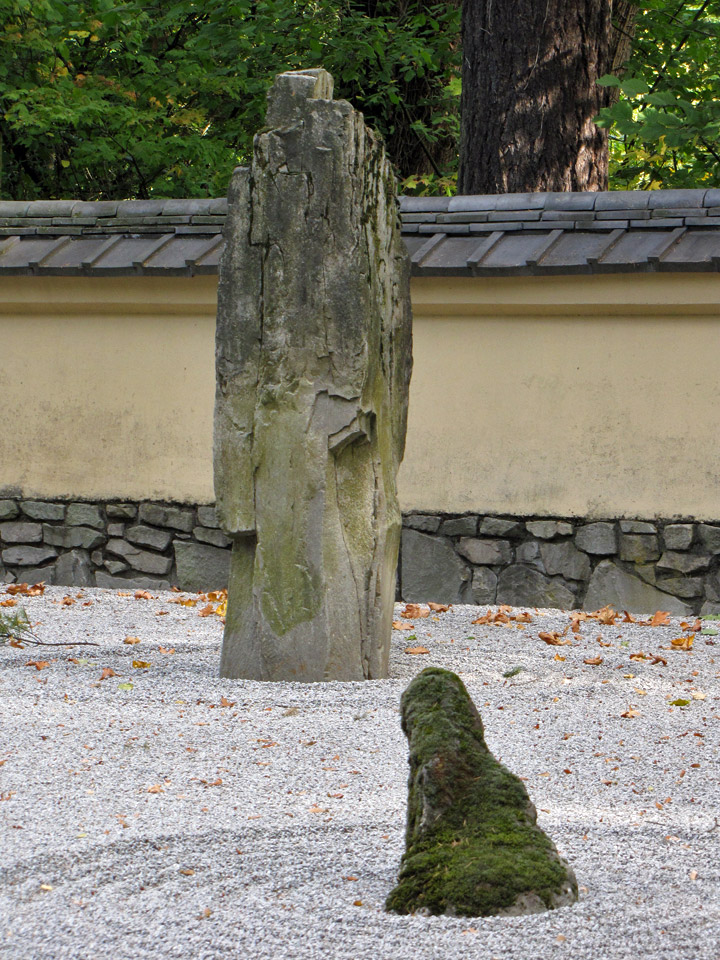 * The Sand and Stone Garden features weathered stones rising from rippled sand suggestive of the ocean. The tranquil rake patterns are often seen in dry gardens known as karesansui in Japanese.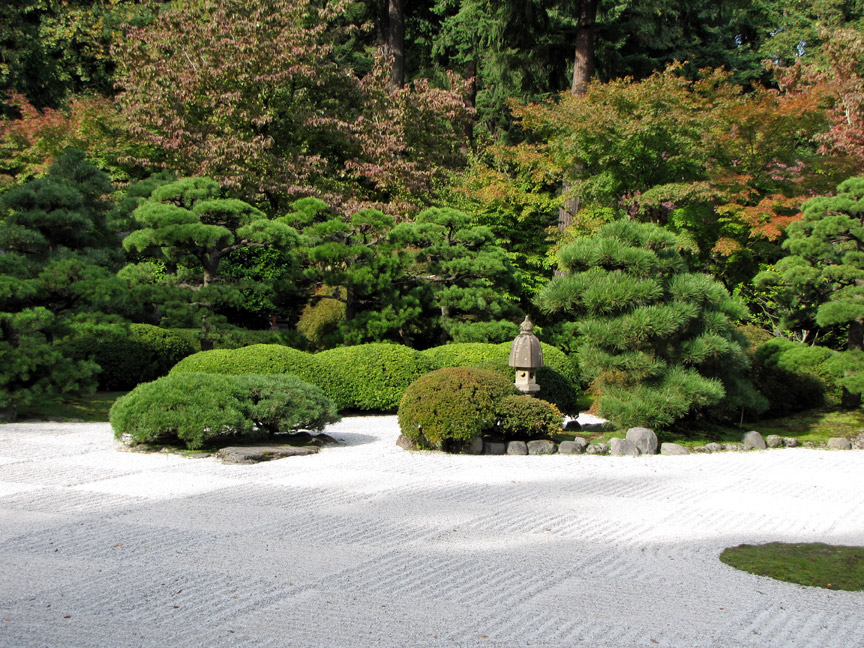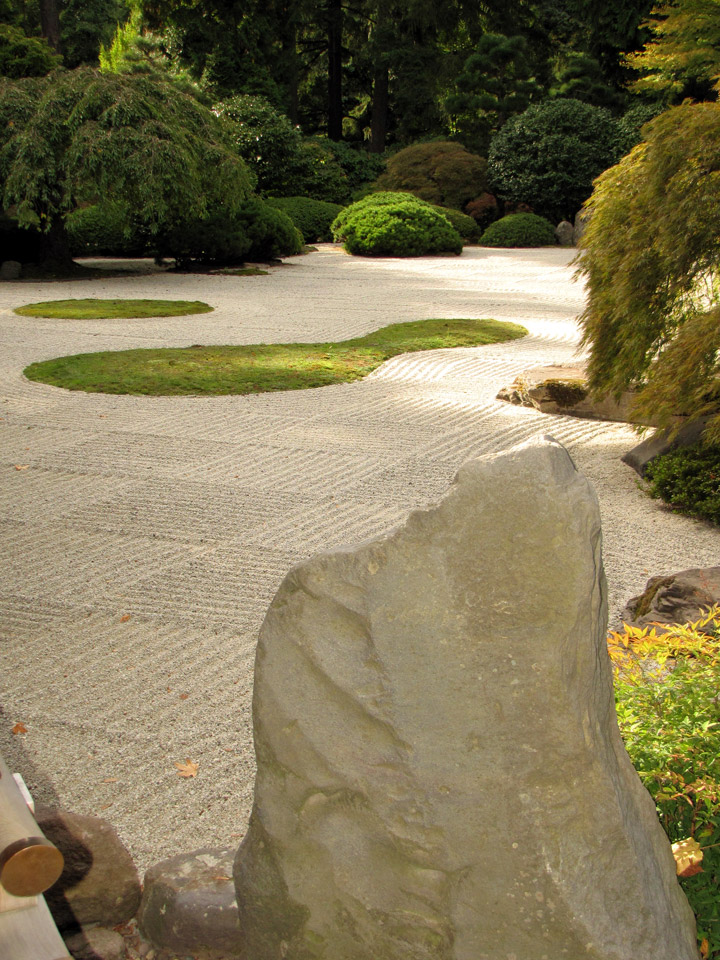 * A Flat Garden is typically found in urban garden design, but here it contrasts with the park folds and contours. Raked white sand represents water and vividly contrasts with lawn, moss, evergreens and azaleas.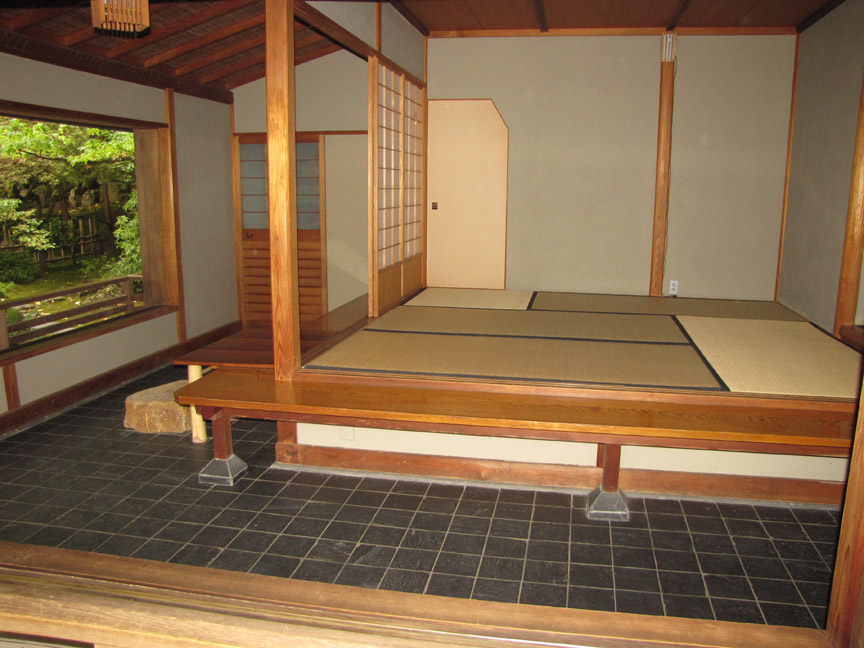 Tea Garden
* The Tea Garden has two sections each devoted to enhancing the tea ceremony. The outer area is the waiting station. The inner surrounds the authentic tea house.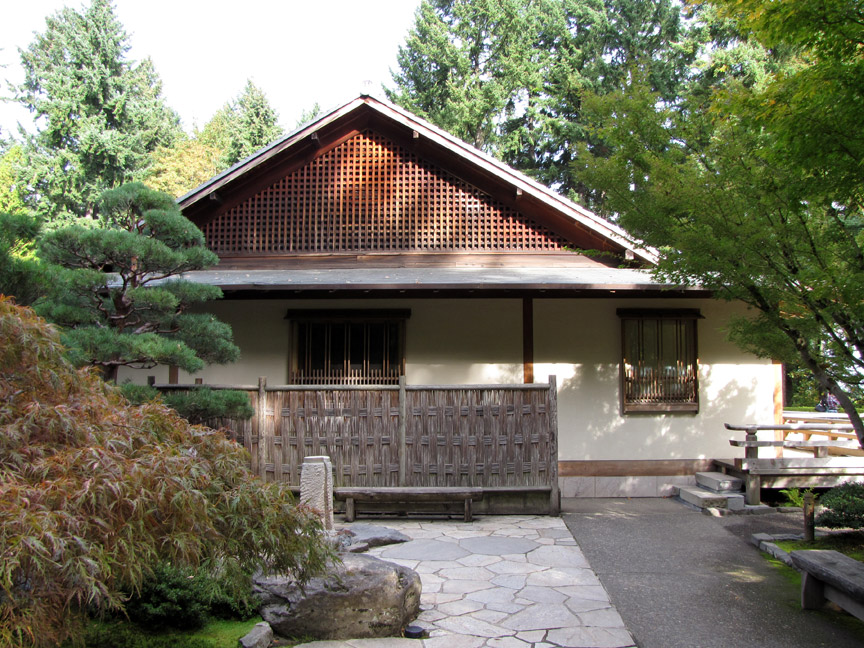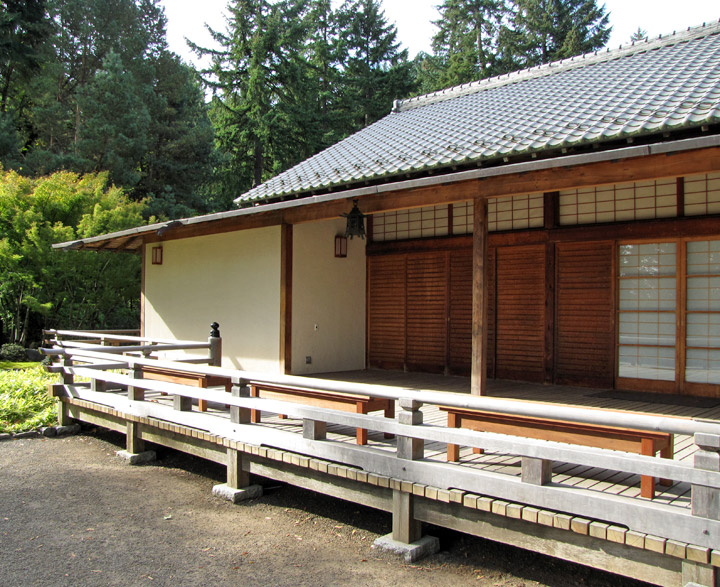 pavilion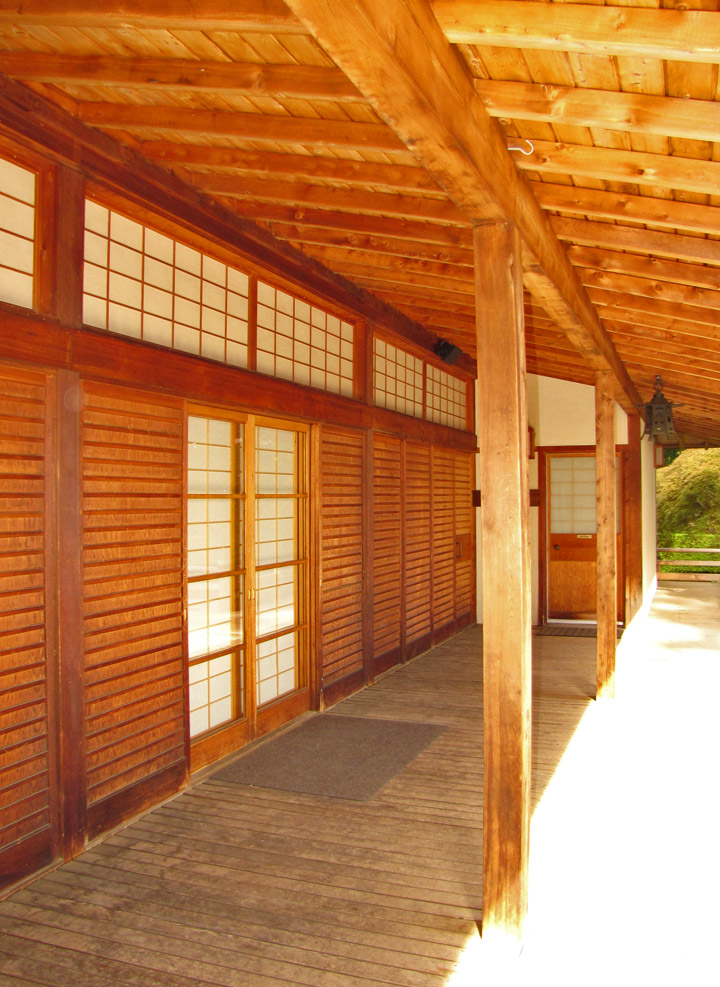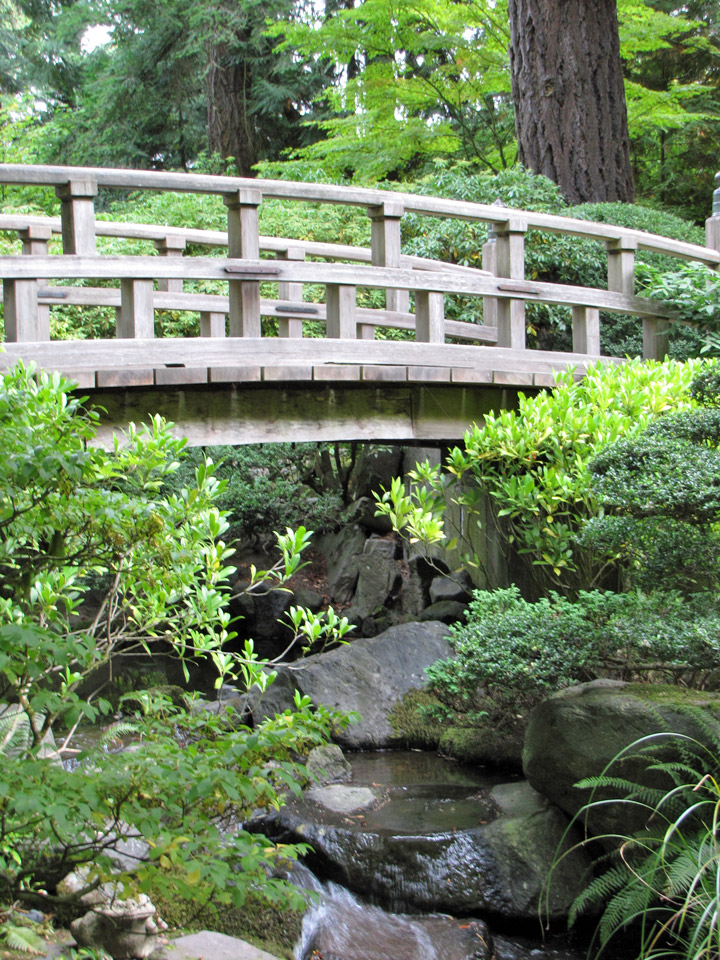 Moon Bridge in the Strolling Pond Garden
Coy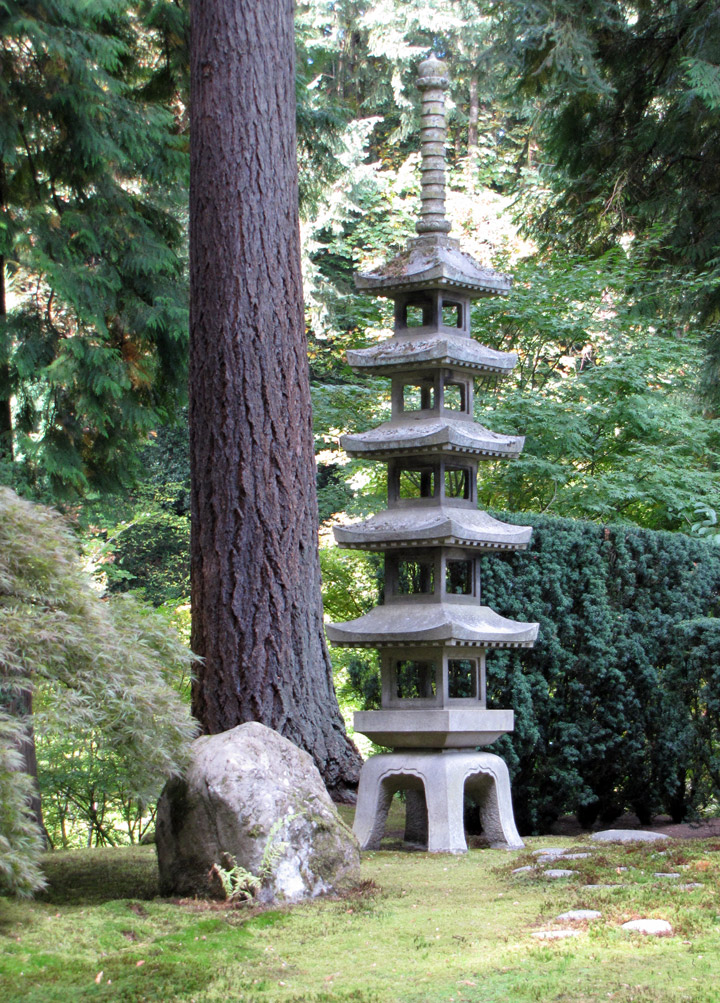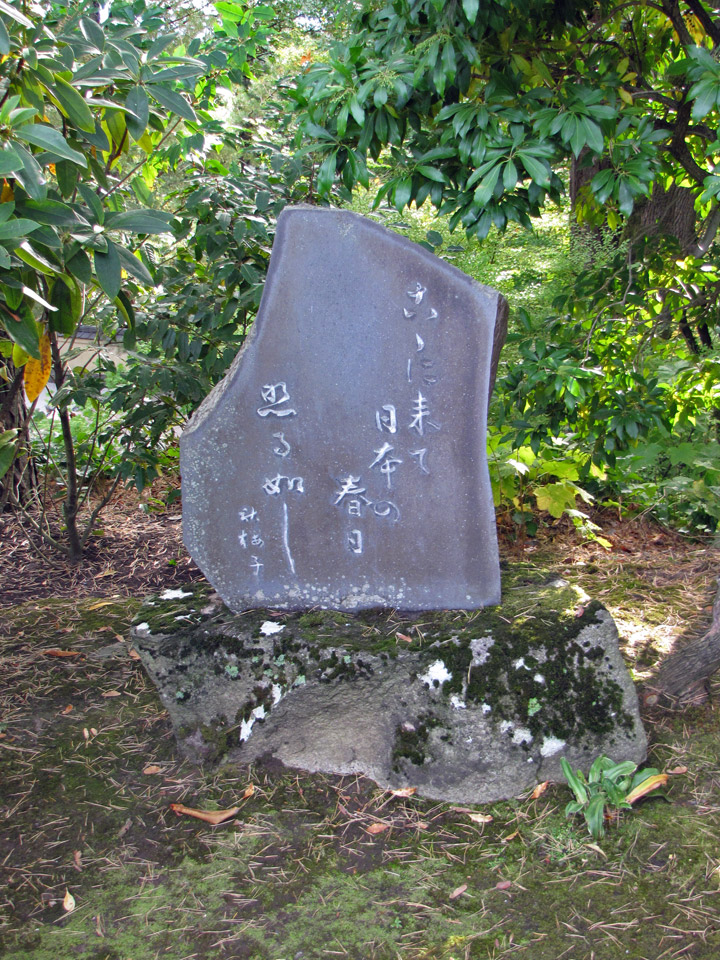 Poetry Stone
gift from Japan
"Here, miles from Japan. I stand as if
warmed by the spring sunshine of home"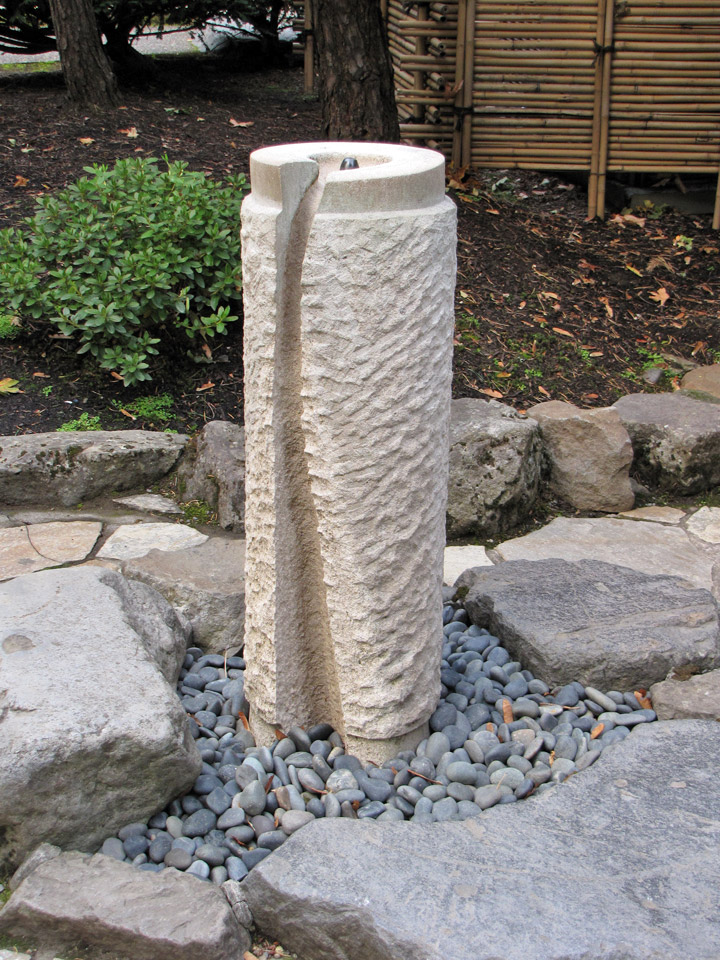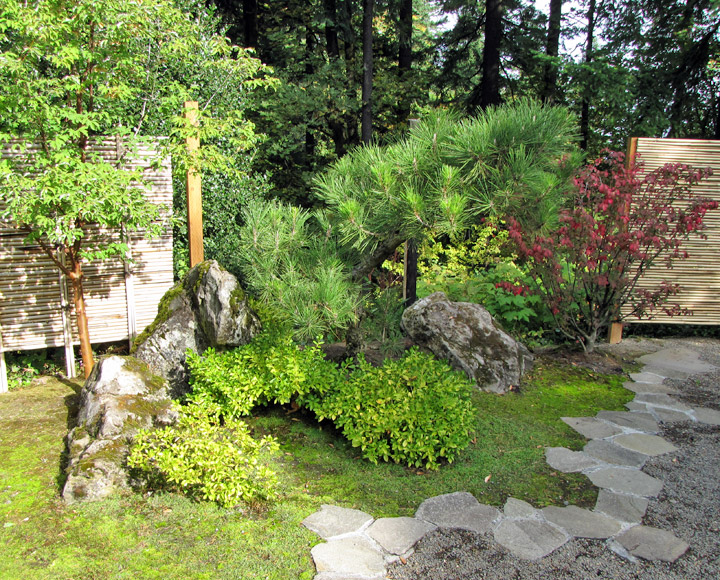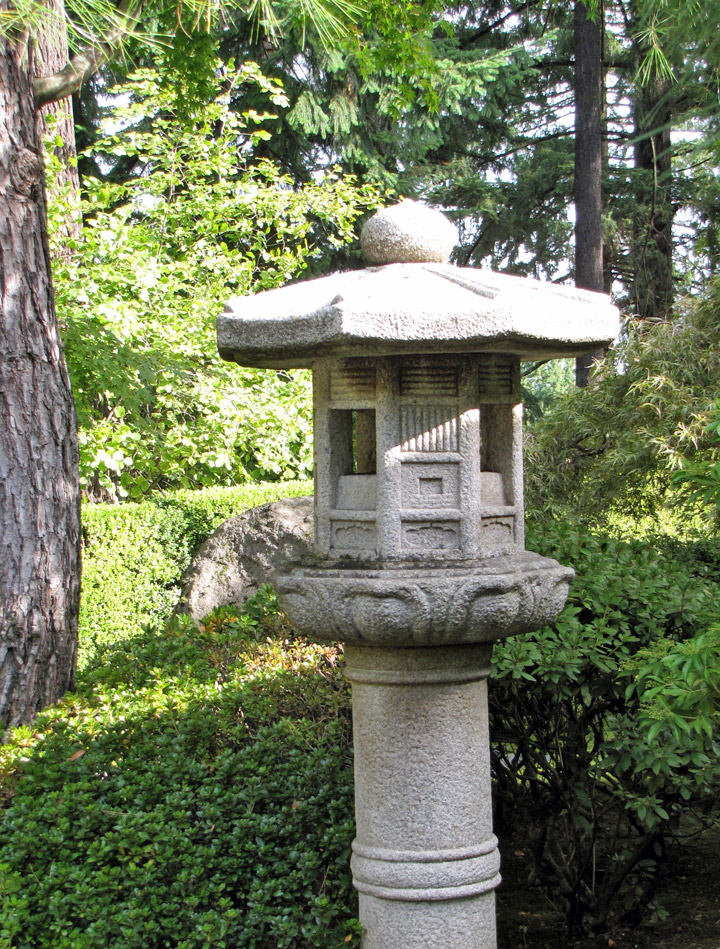 ---
Japanese Art with Natural Materials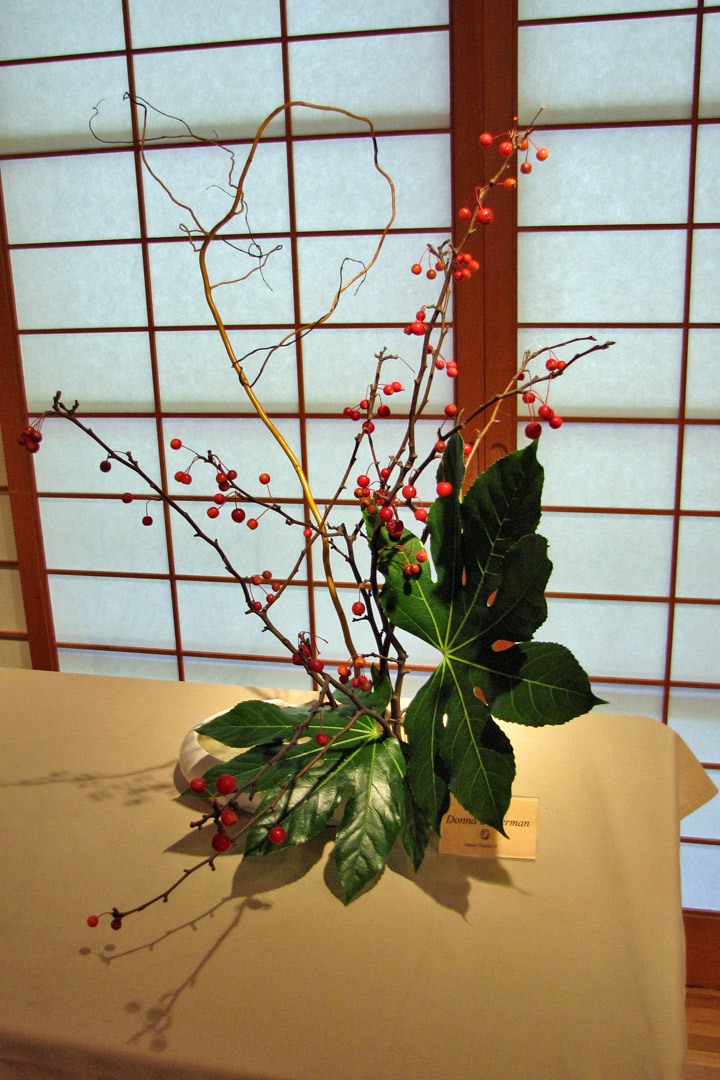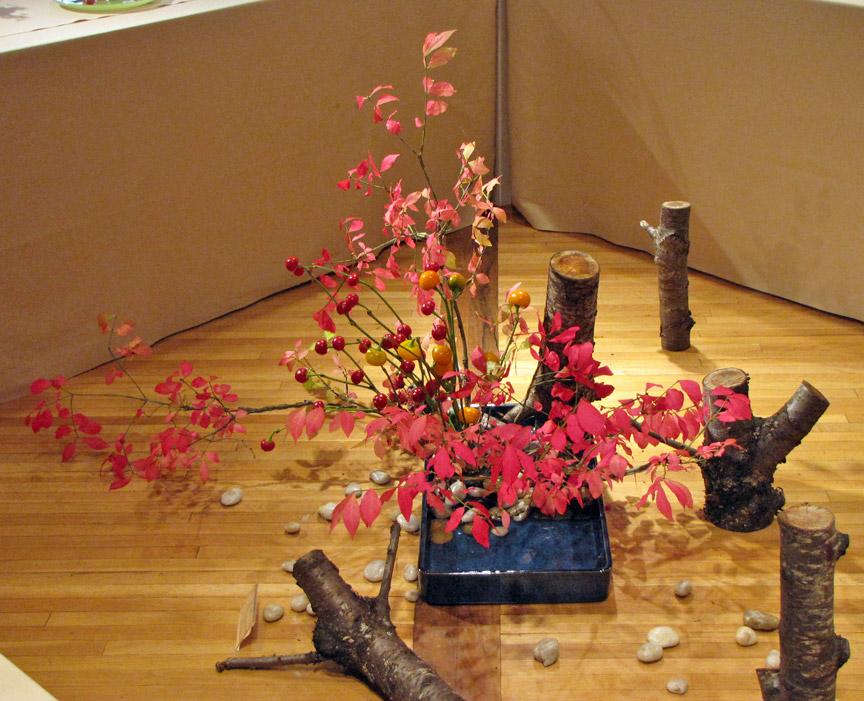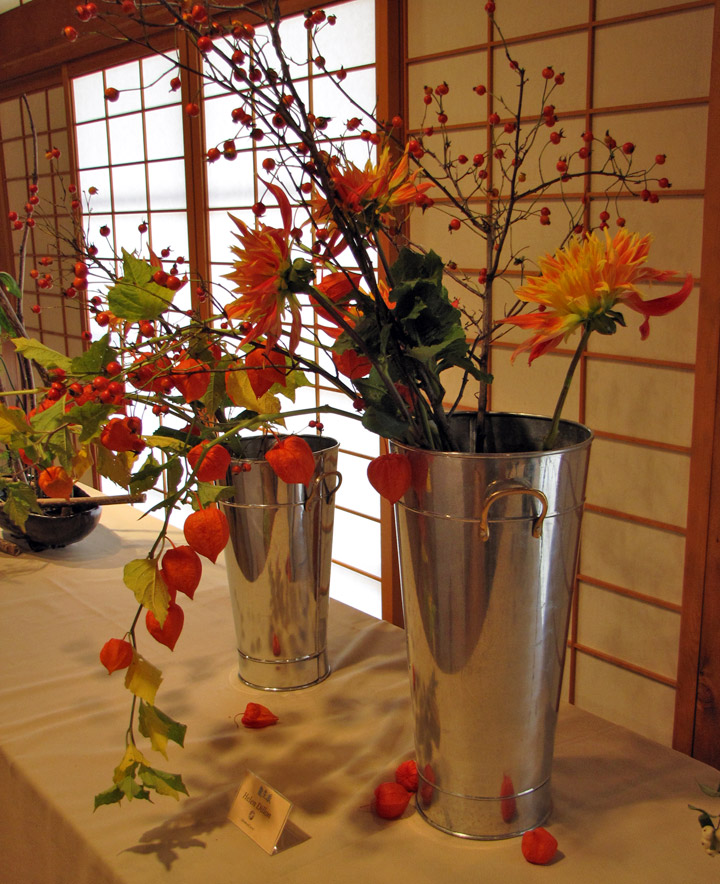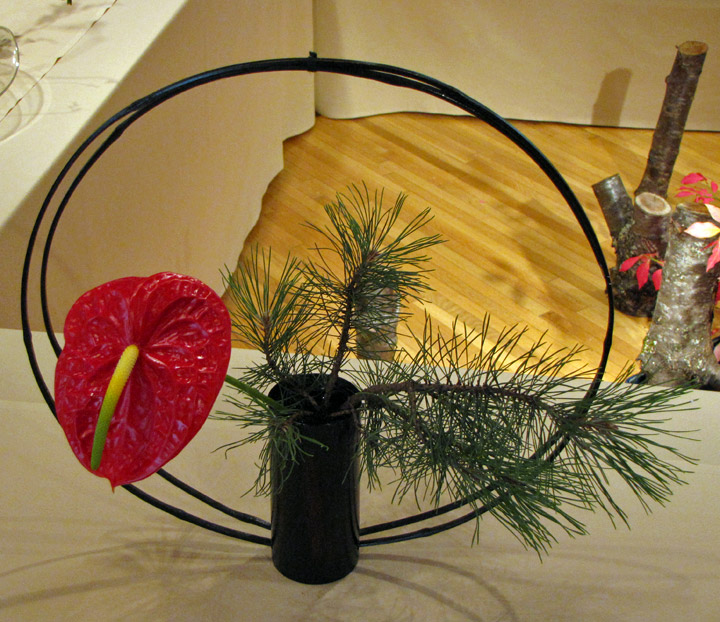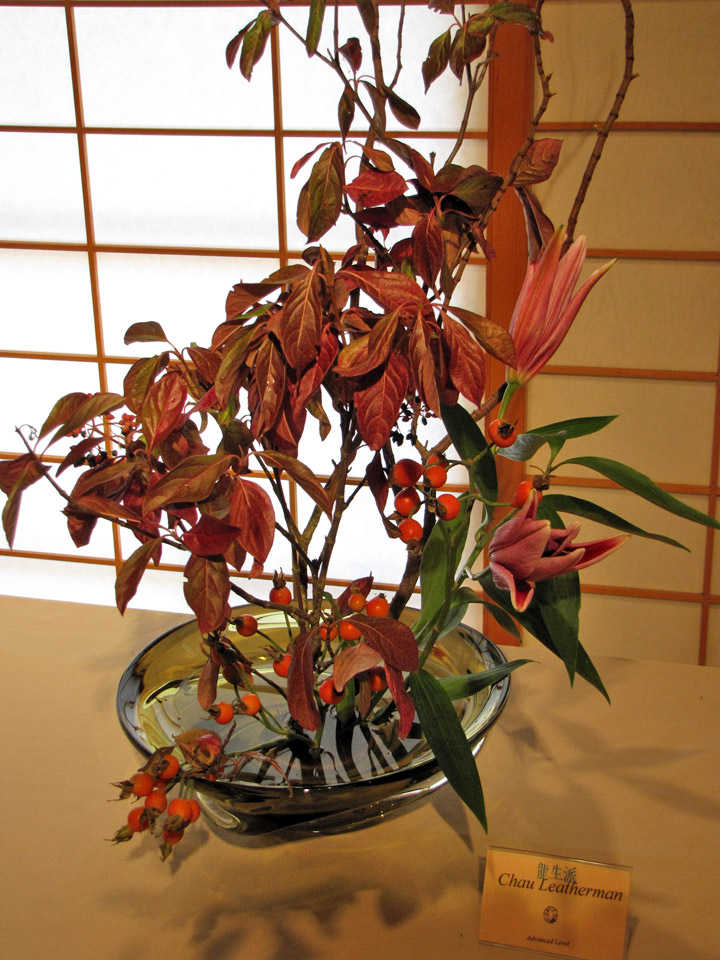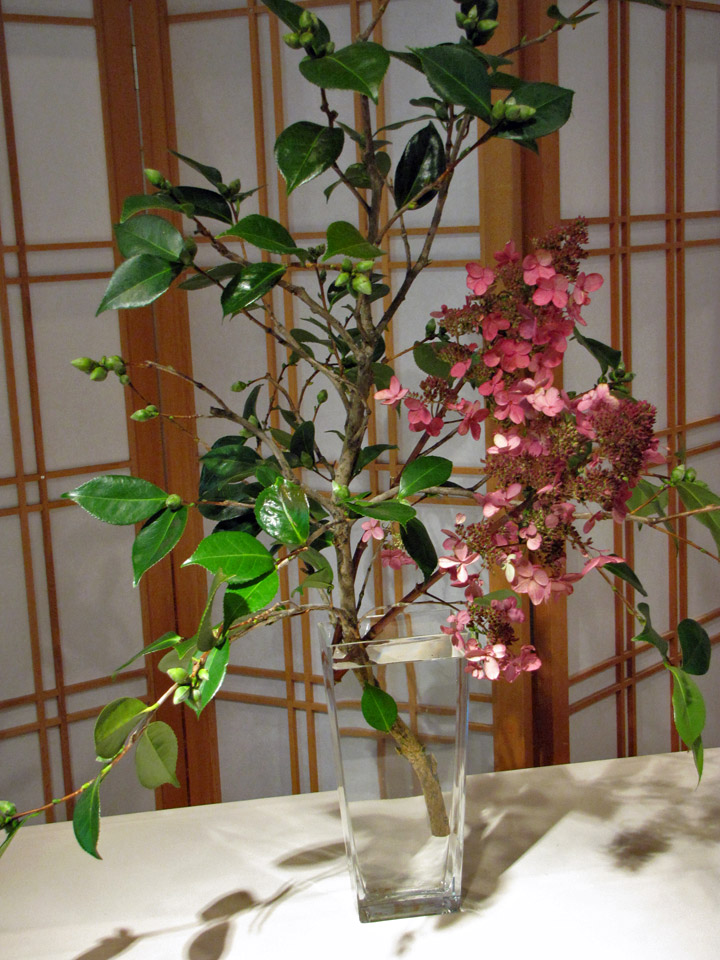 ---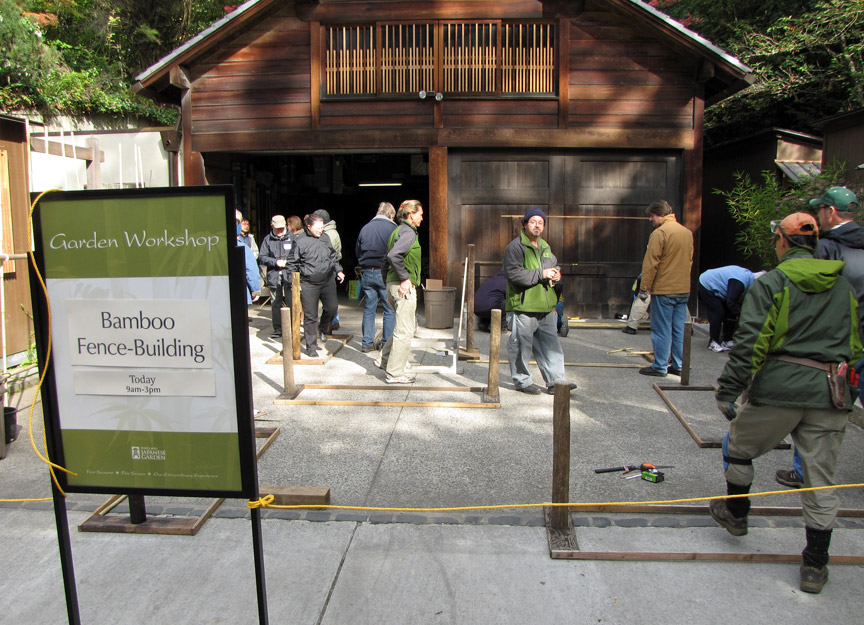 Bamboo Fence Building class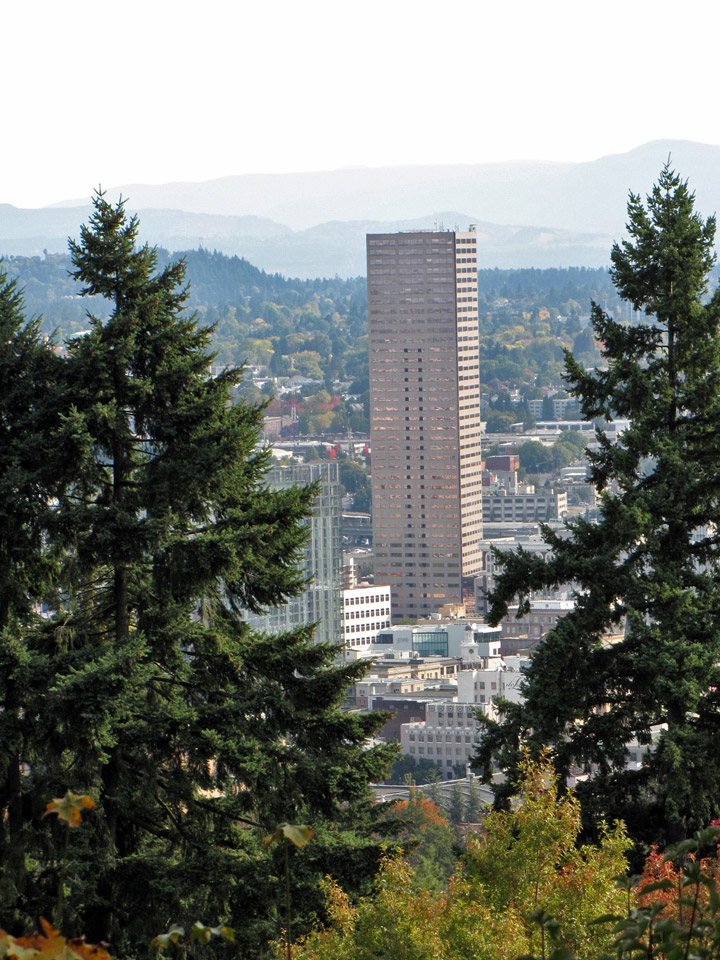 view of Portland from the Japanese Garden
---
---