Moose Jaw
Saskatchewan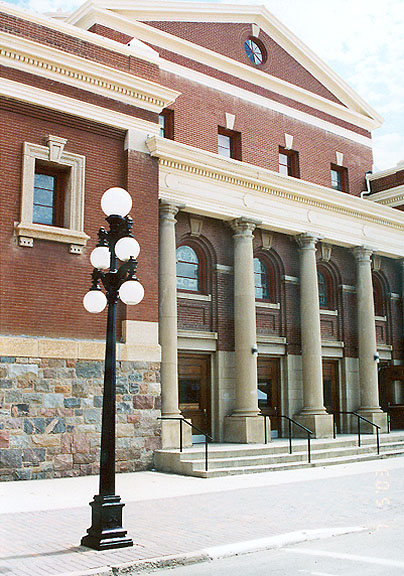 church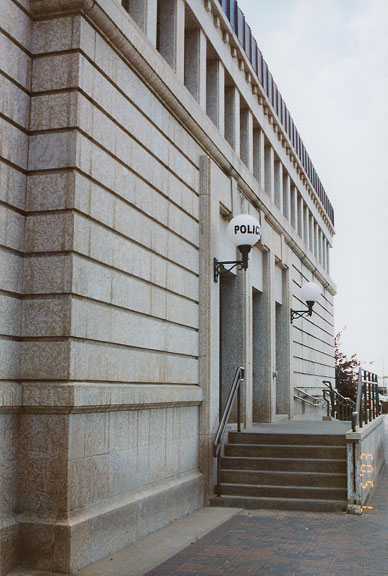 police
Moose Jaw, city at the junction of Thunder Creek and the Moose Jaw River, southern Saskatchewan, Canada. Located west of Regina, Moose Jaw is a commercial, distribution, and manufacturing center situated in a productive agricultural region. The city's principal industries include livestock processing, value-added food processing, and textile production. Its manufactures include refined petroleum, chemicals, electrical appliances, steel and wood items, and building materials. Potash is mined in the area.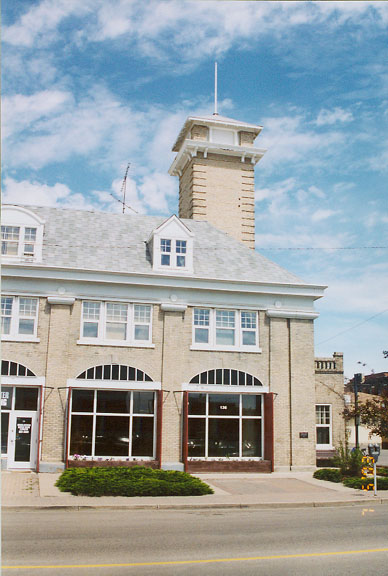 old fire station

fire station mural
Points of interest include the Western Development Museum, which contains exhibits on the history of transportation systems; the Moose Jaw Art Museum and National Exhibition Centre, which includes permanent and traveling exhibitions of art, science, and history; the Sukanen Ship Pioneer Village and Museum, which features an oceangoing vessel; and Wakamow Valley, which is a recreational urban area that comprises several parks.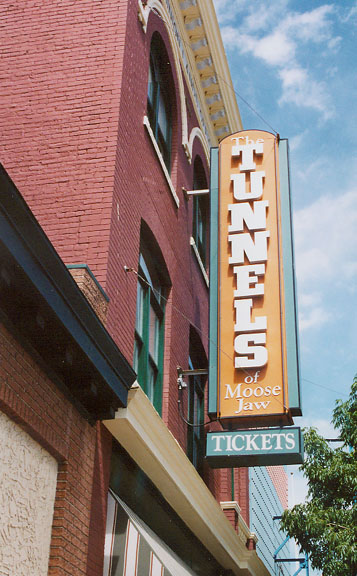 The city has a network of underground tunnels, known as the Tunnels of Little Chicago; these tunnels were used in the 1920s during Prohibition to transport illegal alcohol to the United States.

Capone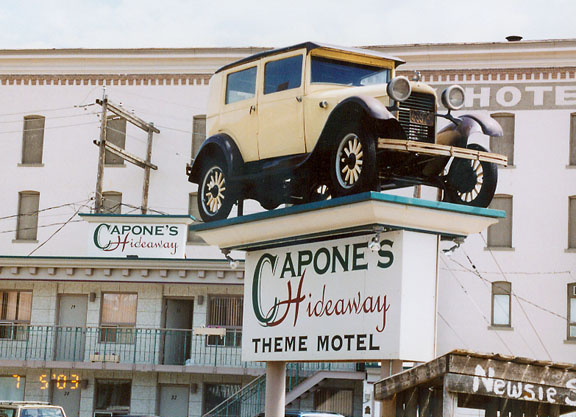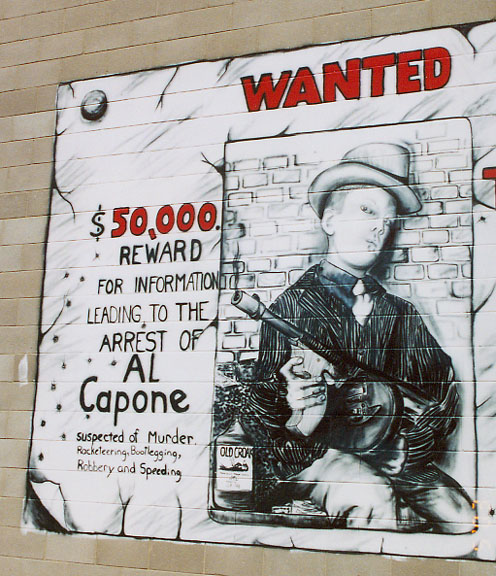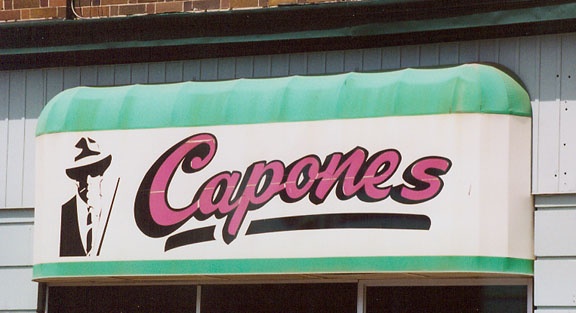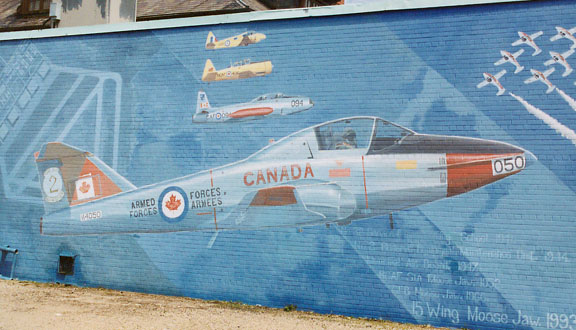 The NATO Flying Training in Canada Project is located just south of the city. The training base is also the home of the Snowbirds, an aerobatics team who perform across North America during the year and in Moose Jaw in July at the Moose Jaw Air Show. Buffalo Pound Provincial Park is north of the city.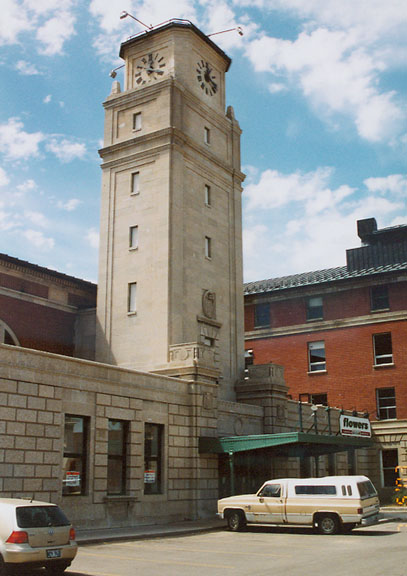 railroad station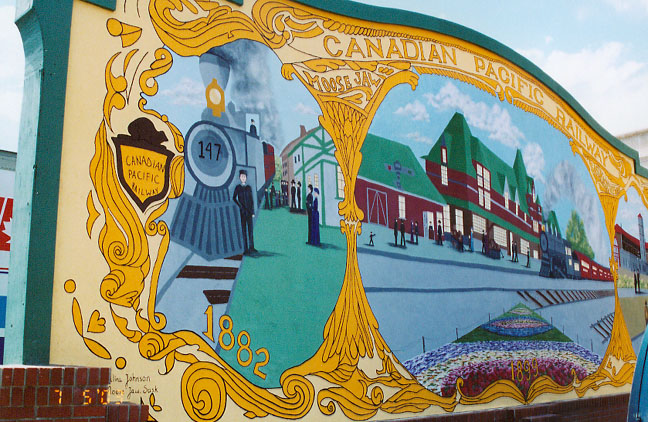 railroad mural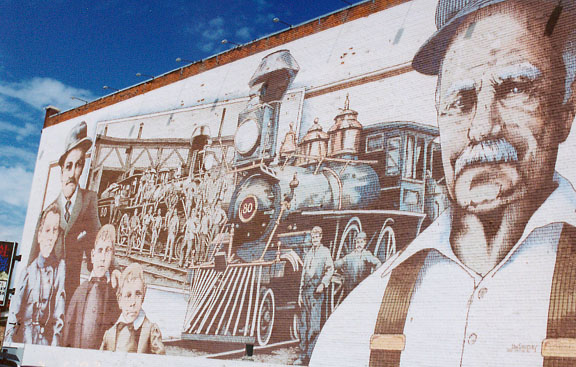 mural to railroad workers
Settled in 1882, Moose Jaw grew quickly as a railroad terminus. It incorporated as a town in 1884 and as a city in 1903. Its name originated with the indigenous peoples of the region and may have come from a Cree word "moosegaw" meaning "warm breezes" or from a word for the shape of the bend in the river. In 1996 the Temple Gardens Mineral Spa, a tourist attraction, opened in the city.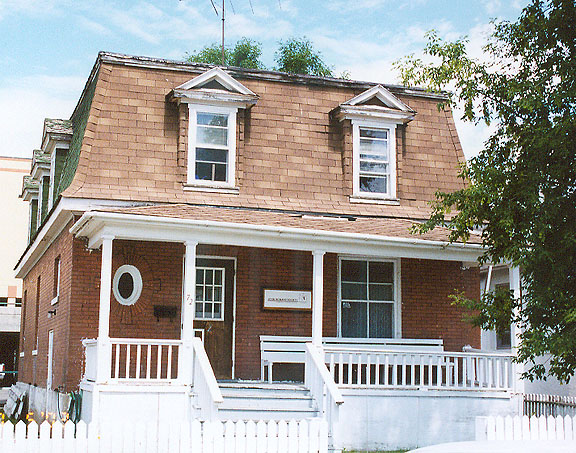 older residence with Mansard roof
Moose Jaw covers a land area of 46.6 sq km (18 sq mi). Population 33,593 (1991); 32,973 (1996).
Text from Microsoft Encarta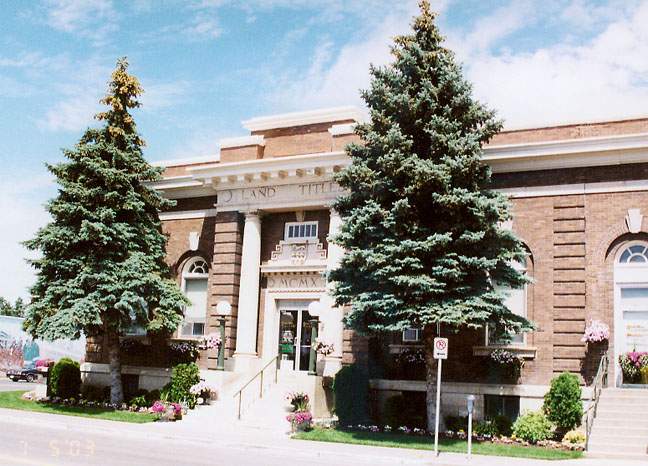 Land Title Building
(now an Art Gallery)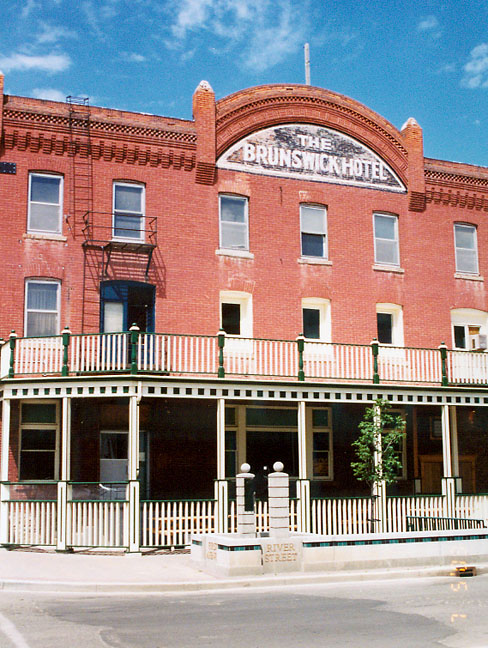 the old Brunswick Hotel