Yakov Smirnoff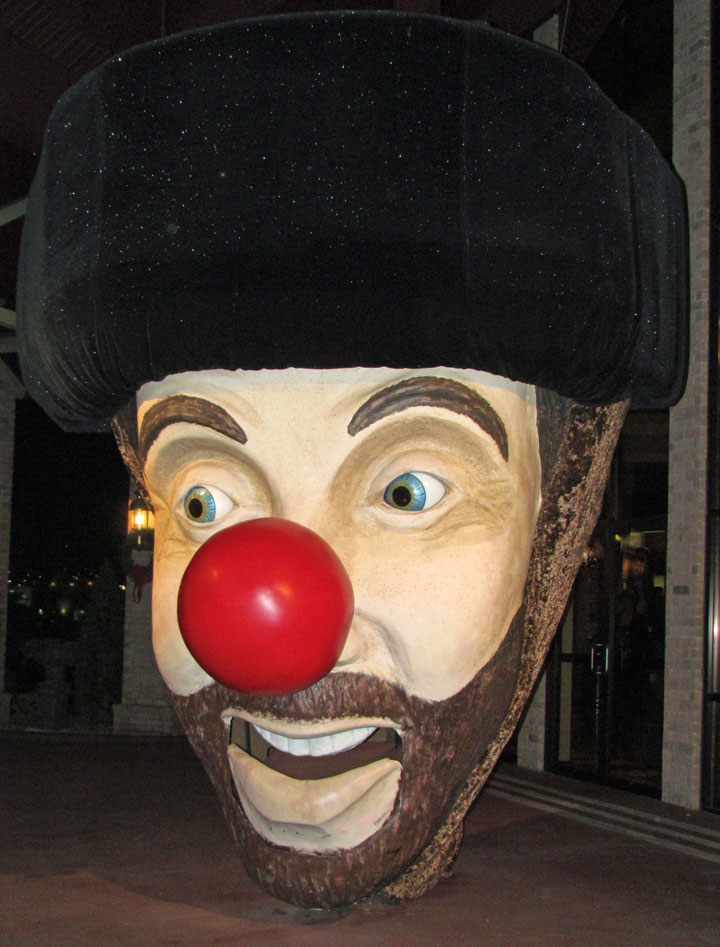 Yahov Theater
Yakov Naumovich Pokhis (Russian: Яков Наумович Похис, Ukrainian: Яків Наумович Похис; born 24 January 1951), better known as Yakov Smirnoff, is a Ukrainian-born American comedian, painter and teacher. He was popular in the 1980s for comedy performances in which he used irony and word play to contrast life under the Communist regime in his native Soviet Union with life in the United States, delivered in heavily accented English. He has a theatre in Branson, Missouri, where he performs year-round. Yakov is also a professor at Missouri State University and Drury University where he teaches "The Business of Laughter."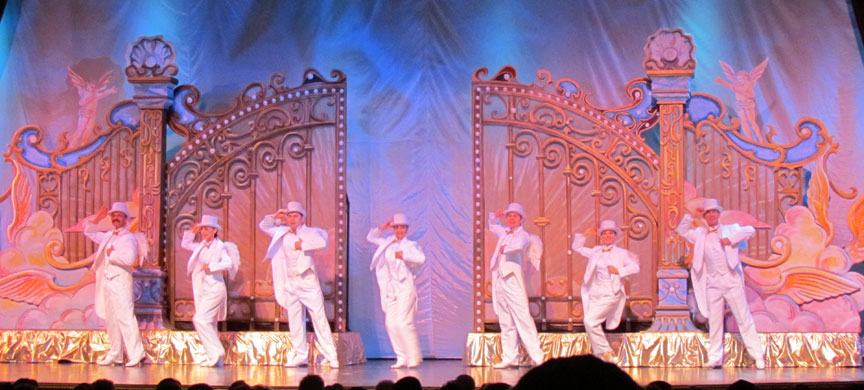 the show
Smirnoff was born in Odessa, Ukraine, then part of the Soviet Union. He was an art teacher in Odessa and continues to paint. He came to the United States in 1977 and became an American citizen on 4 July 1986. Smirnoff spent a portion of his early days in the United States working as a bartender at Grossingers Hotel in the Catskill Mountains of New York and living in the employee dormitory.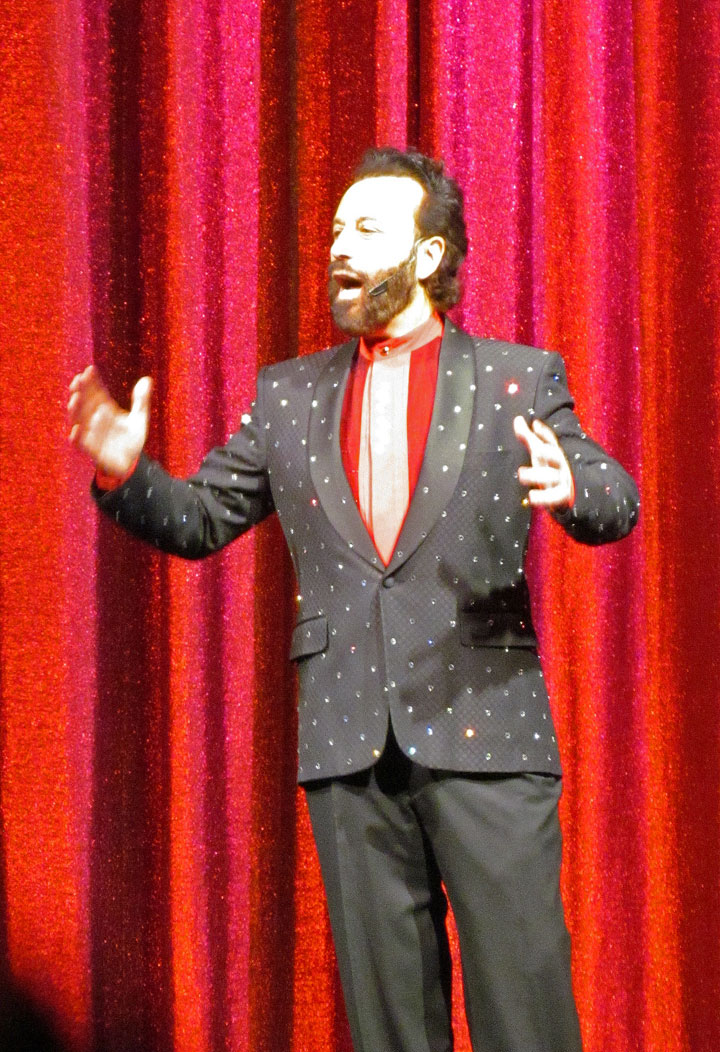 Yakov Smirnoff
He appeared in several motion pictures, including Buckaroo Banzai and The Money Pit. Among his numerous appearances on television, he was featured many times on the sitcom Night Court as "Yakov Korolenko". He also had a starring role in a 1986-87 television sitcom titled What a Country. In that show, he played a Russian cab driver studying for the U.S. citizenship test. In the late 1980s, Smirnoff was commissioned to provide educational bumper segments for Saturday morning cartoons, punctuated with a joke and Smirnoff's signature laugh. Since 1993, he has been a fixture in Branson, Missouri.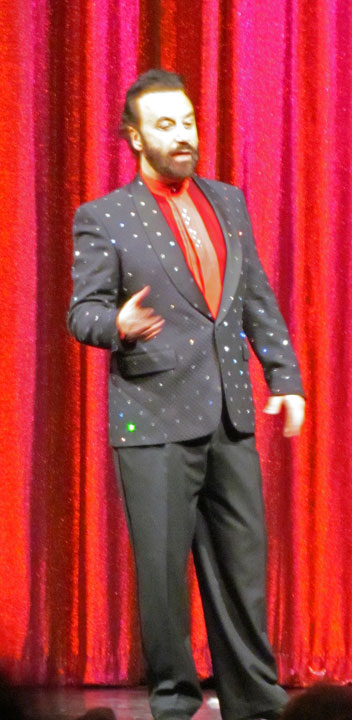 He has continued to amass accomplishments including books, CDs, movies, T.V. appearances, a successful Broadway show, As Long As We Both Shall Laugh, and is currently working on a humorous self-help book. He is a featured writer for AARP magazine and gives readers advice in his column, "Happily Ever Laughter". He guests at the Skinny Improv in Springfield, Missouri on occasion.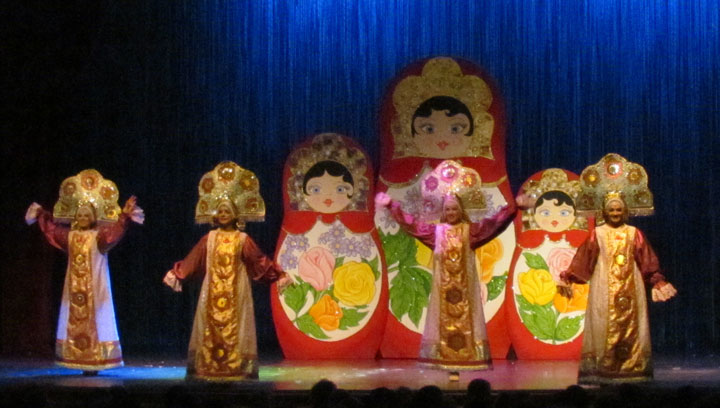 Russian Dancers
In May 2006, Smirnoff received a master's degree in positive psychology from the University of Pennsylvania. He has taught classes at Drury University along with Missouri State University on this topic. He is reportedly developing a new talk show that is based on the important role that laughter plays in healthy relationships, a concept which he had envisioned years earlier and has been developing the pilot.
Text from Wikipedia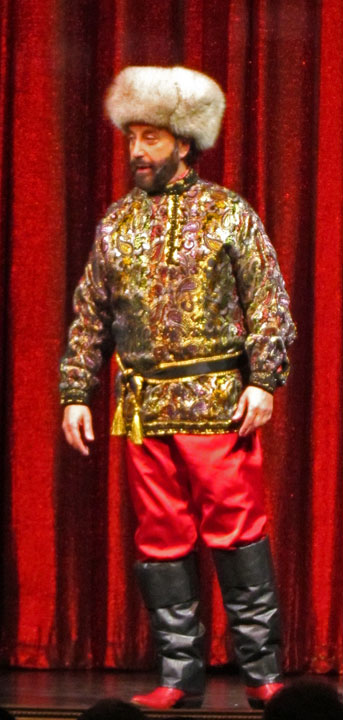 Yakov Smirnoff as Red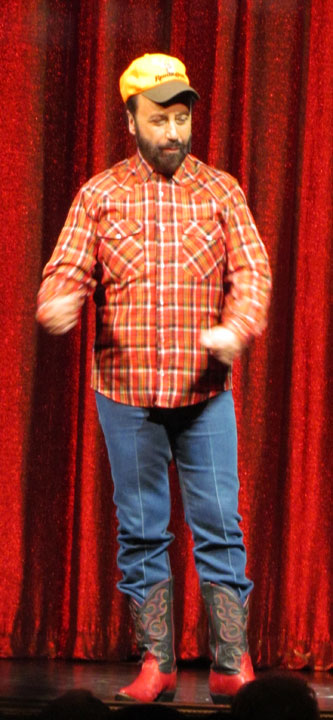 Yakov Smirnoff as Redneck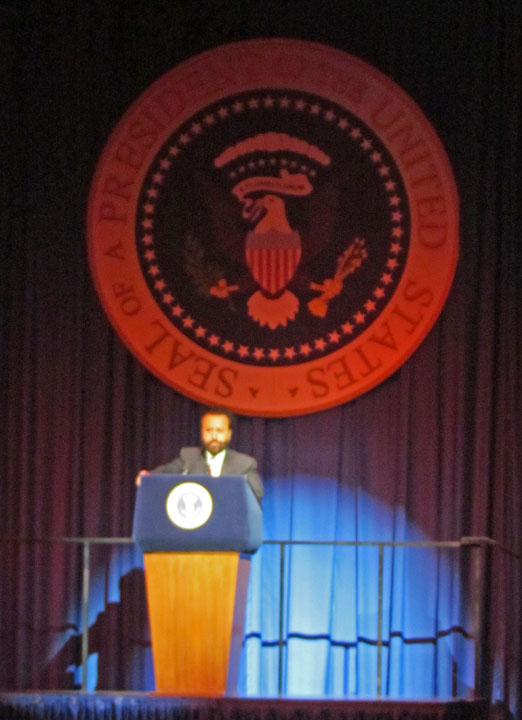 Yakov Smirnoff as President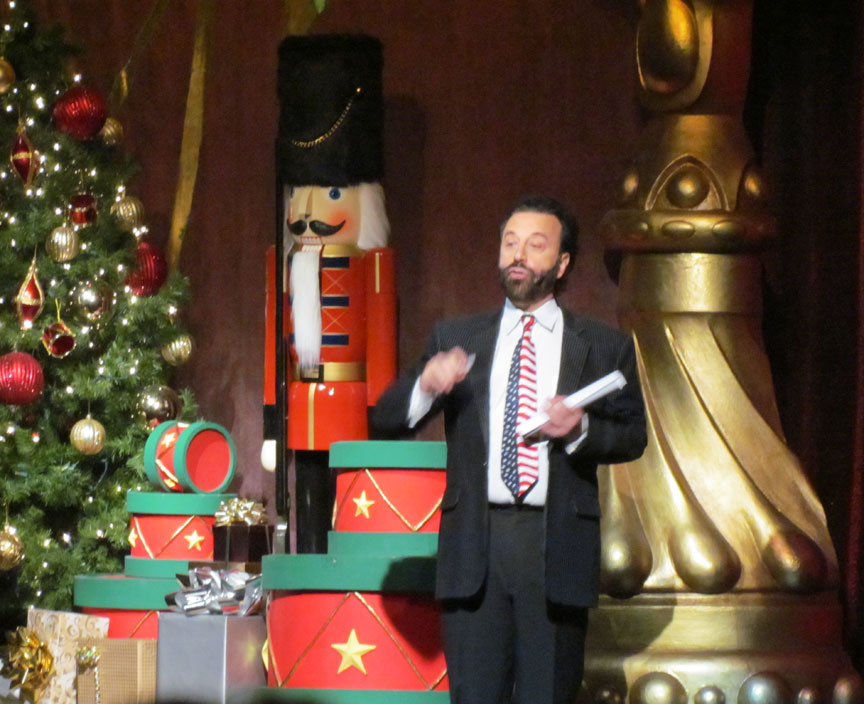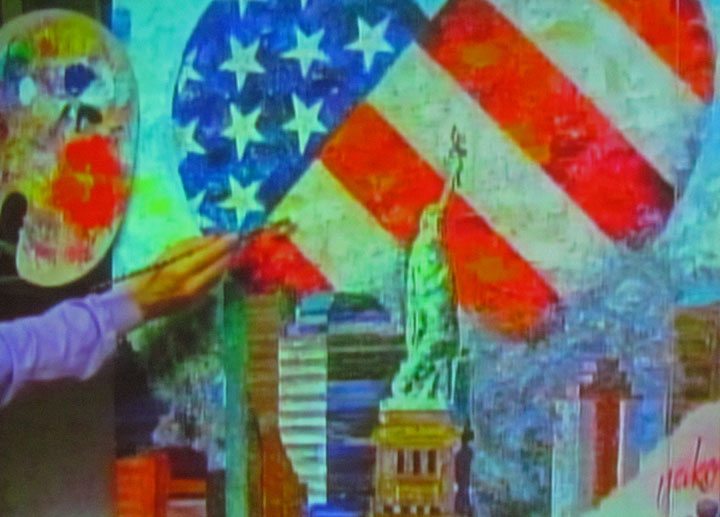 as Artist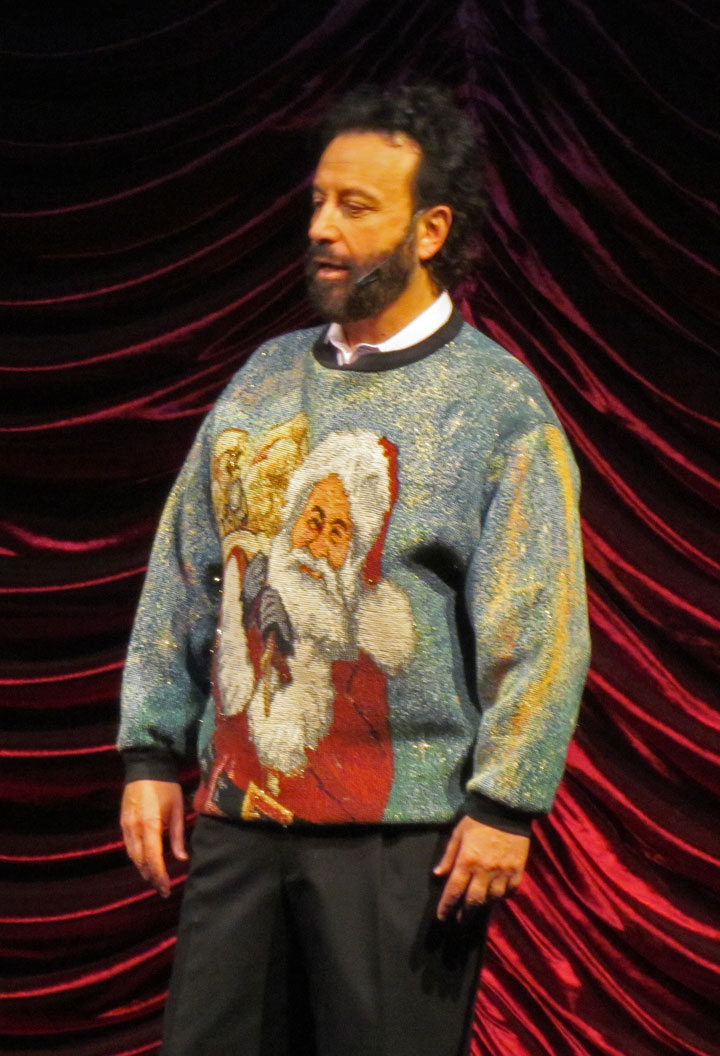 Yakov Smirnoff telling jokes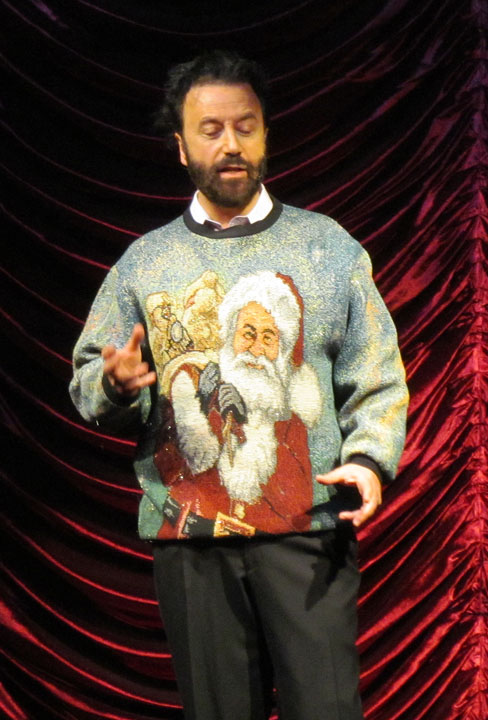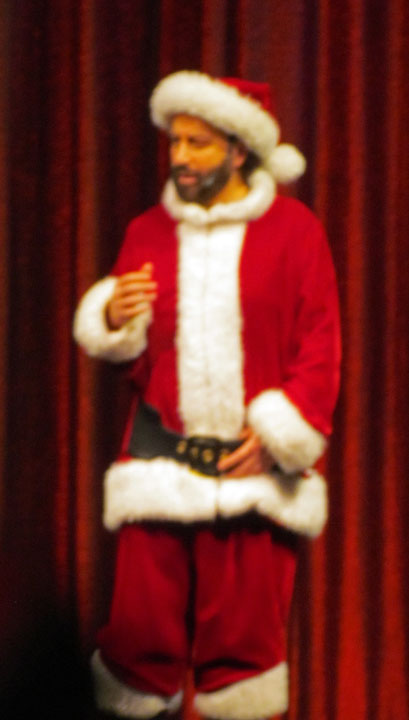 Yakov Smirnoff as Santa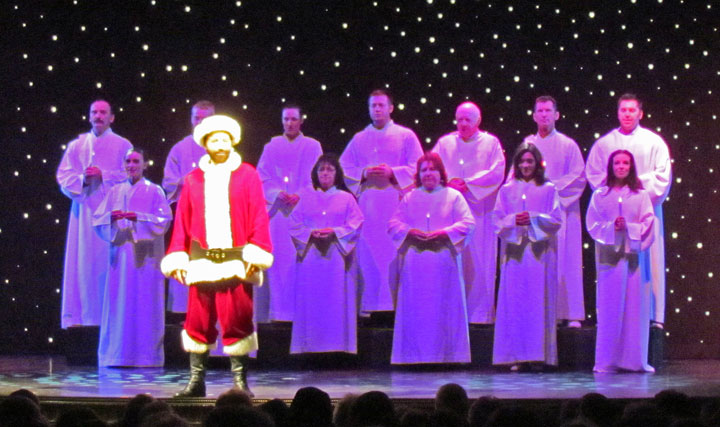 Christmas presentation
---
---