Amherst College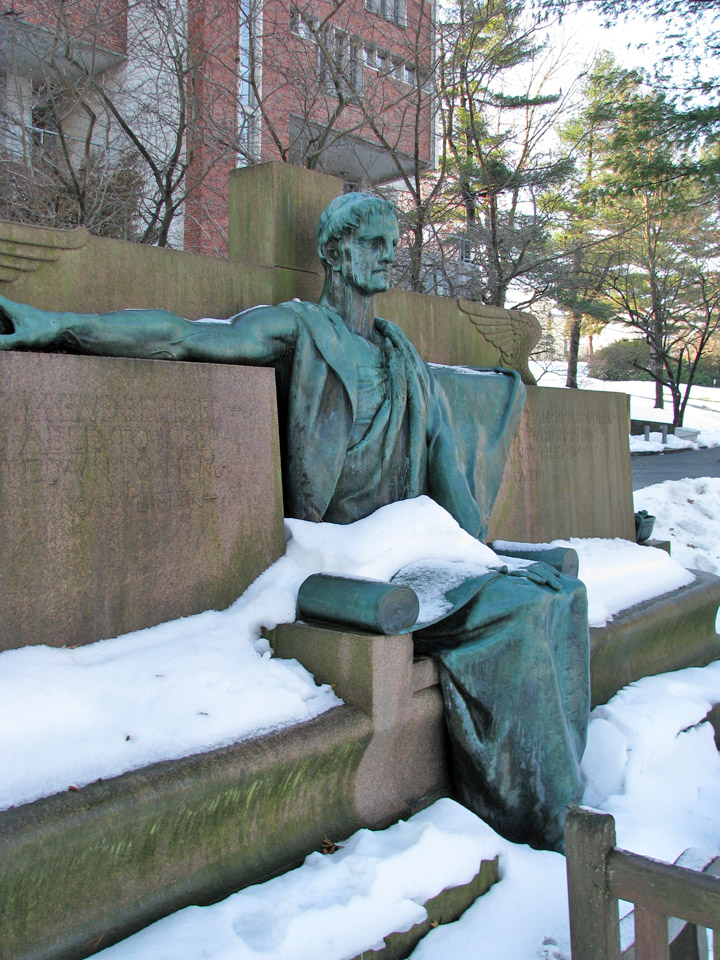 Amherst College is a private liberal arts college in Amherst, Massachusetts, USA. According to current U.S. News and World Report rankings, Amherst College is the #2 liberal arts college in the United States. Amherst has been ranked the best liberal arts college in the country nine times since the inception of the U.S. News rankings. U.S. News Rankings Through the Years (Liberal Arts Colleges). It is the third oldest college in Massachusetts, and has been coeducational since 1975.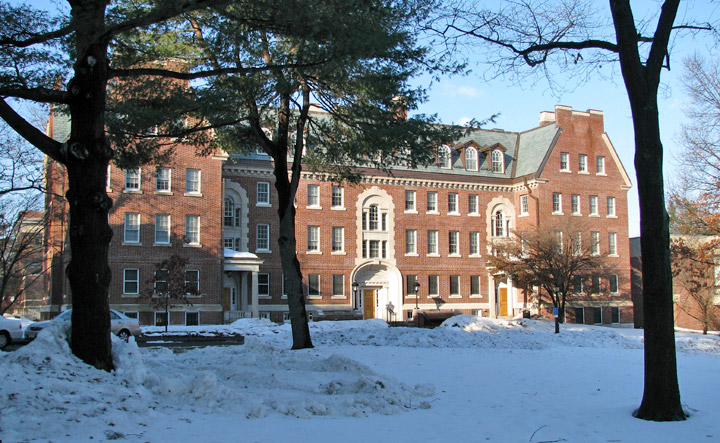 Founded in 1821, Amherst College developed out of the secondary school Amherst Academy. The college was originally suggested as a successor to Williams College, which was struggling to stay open. Although Williams remained open, Amherst was formed, and diverged from its Williams roots into an individual institution.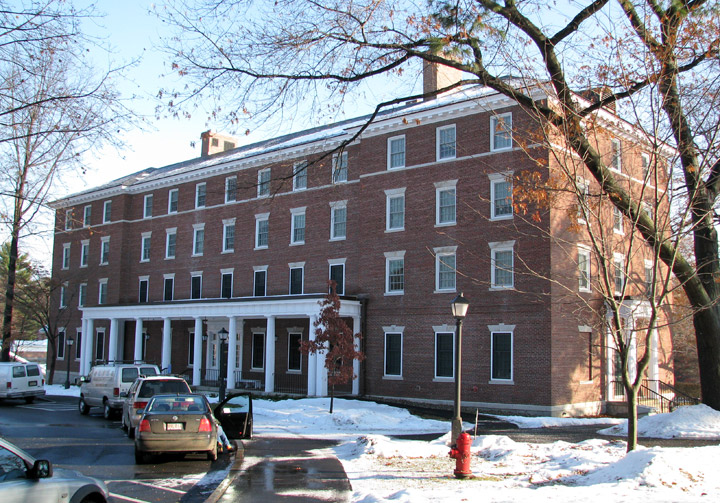 In 1812, funds were raised in Amherst for a secondary school, Amherst Academy. The institution was named after the town, which in turn had been named after Jeffery Amherst, 1st Baron Amherst, a veteran from the Seven Year's War and later commanding general of the British forces in North America. On November 18, 1817, a project was adopted at the Academy to raise funds for the free instruction of "indigent young men of promising talents and hopeful piety, who shall manifest a desire to obtain a liberal education with a sole view to the Christian ministry." This required a substantial investment from benefactors.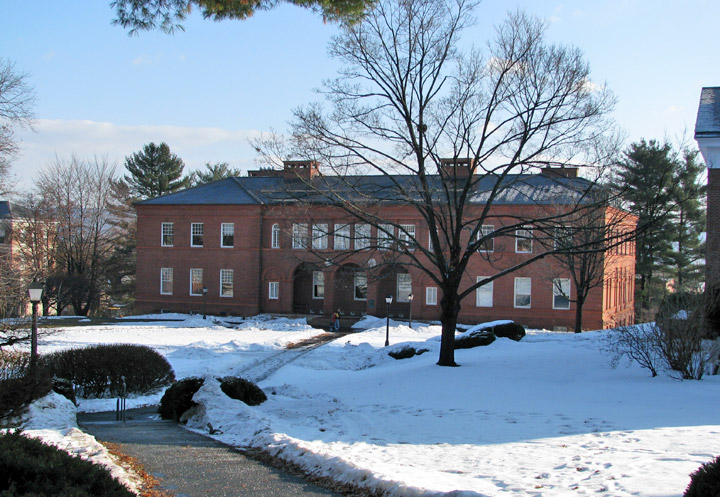 During the fundraising for the project, it became clear that without larger designs, it would be impossible to raise sufficient funds. This led the committee overseeing the project to conclude that a new institution should be created. On August 18, 1818, the Amherst Academy board of trustees accepted this conclusion and began building a new college.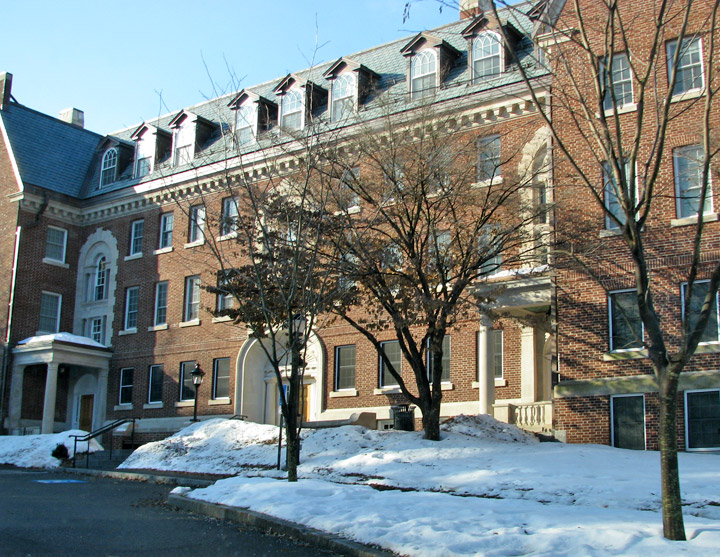 Amherst was founded as a non-sectarian institution "for the classical education of indigent young men of piety and talents for the Christian ministry." (Tyler, History of Amherst College) Amherst College is today an independent, non-denominational liberal arts college for women and men. Amherst's diverse student body includes, among other backgrounds and racial and ethnic groups: African-Americans, Asian-Americans, bi- or multi-racial students, Caucasian-Americans, international students (non-U.S. citizens), Latina/o-Americans, and Native Americans.

At its opening, Amherst had forty-seven students. Fifteen of these had followed Moore from Williams College. Those fifteen represented about one-third of the whole number at Amherst, and about one-fifth of the whole number in the three classes to which they belonged in Williams College. President Moore died on June 29, 1823, and was replaced with a Williams College trustee, Heman Humphrey.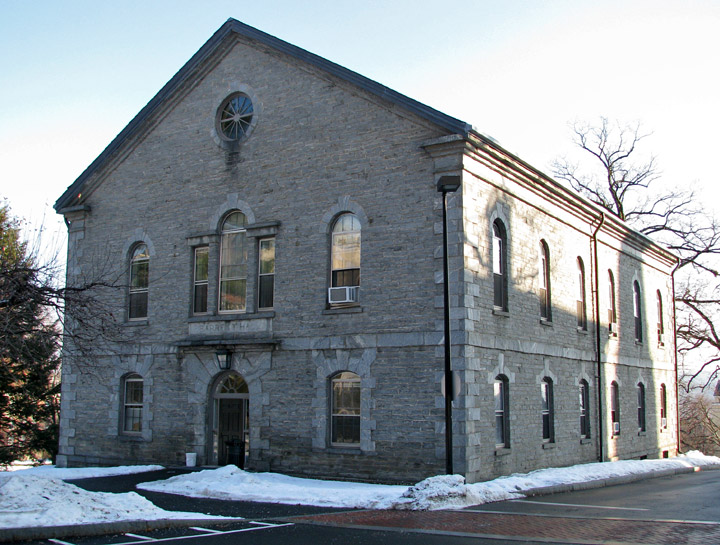 For two years in the mid-1830's, Amherst was the second largest college in the United States, second only to Yale. In 1835, Amherst attempted to create a course of study parallel to the classical liberal arts education. This parallel course focused less on Greek and Latin, instead focusing on English, French, Spanish, chemistry, and economics.
Text from Wikipedia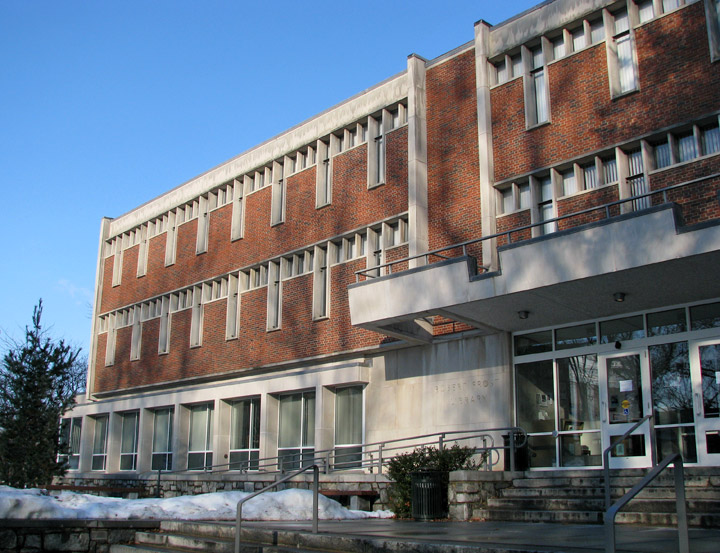 Robert Frost Library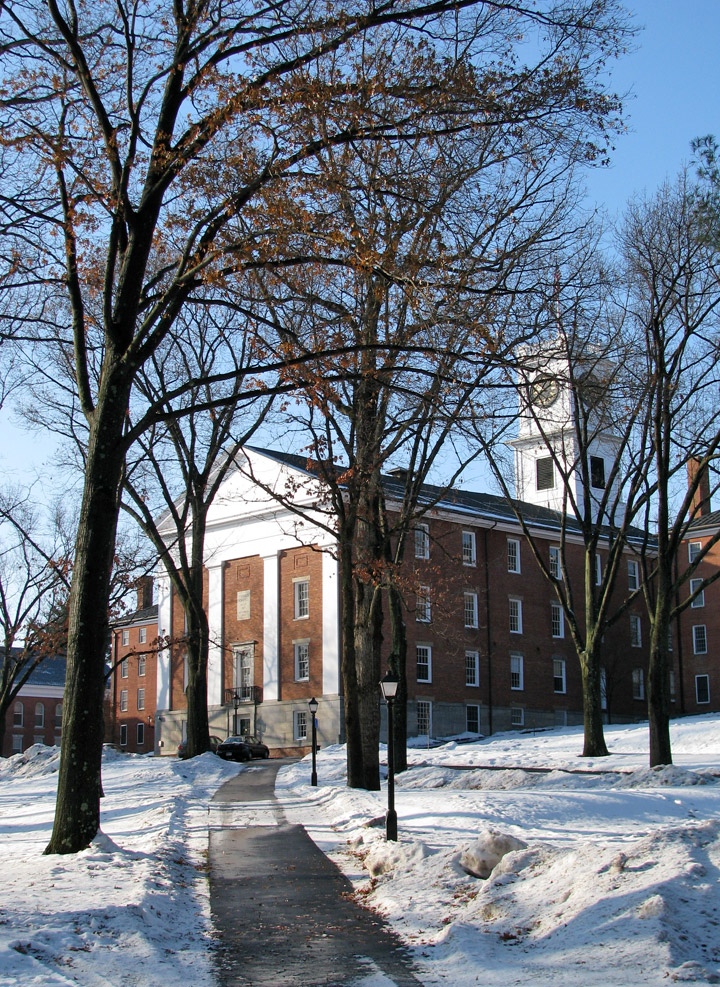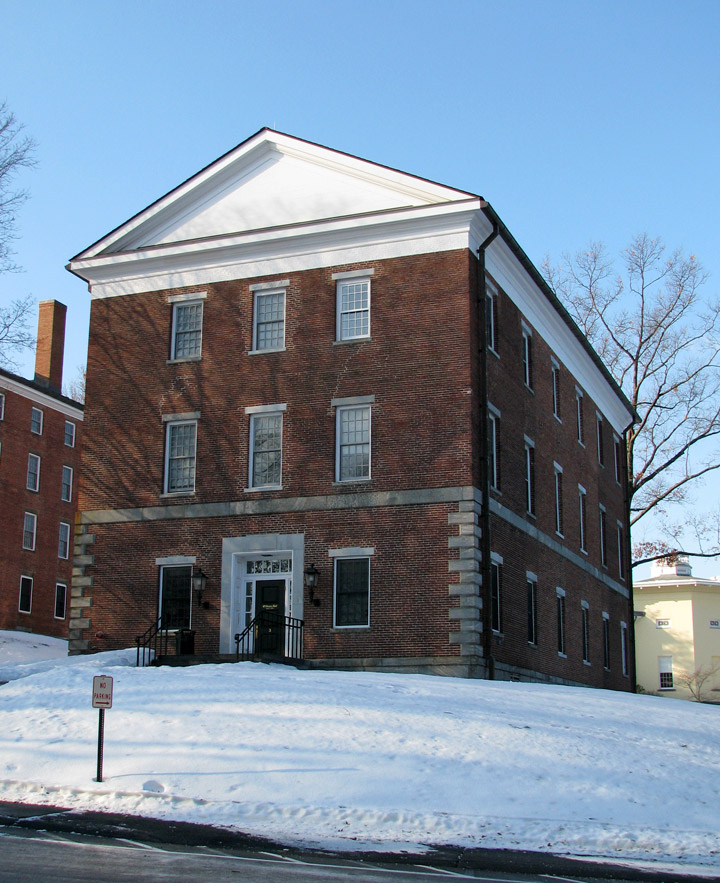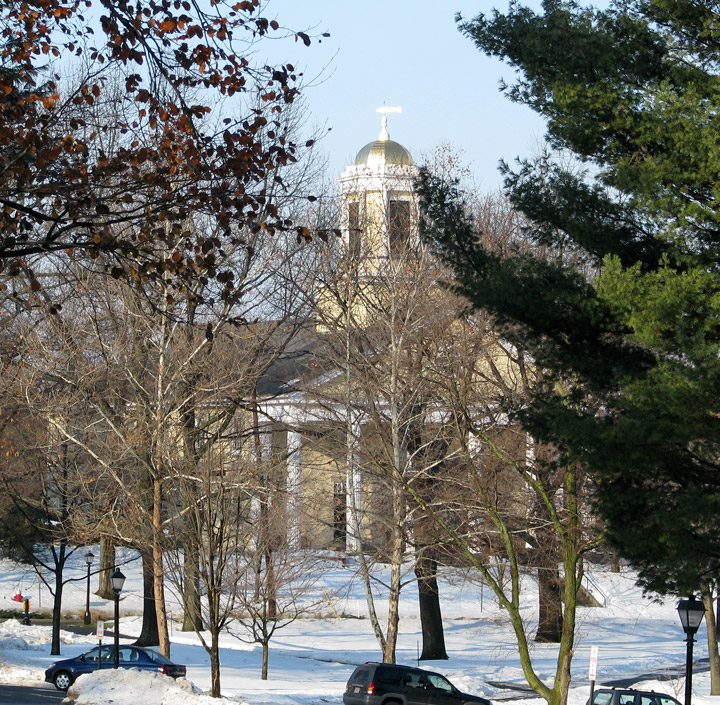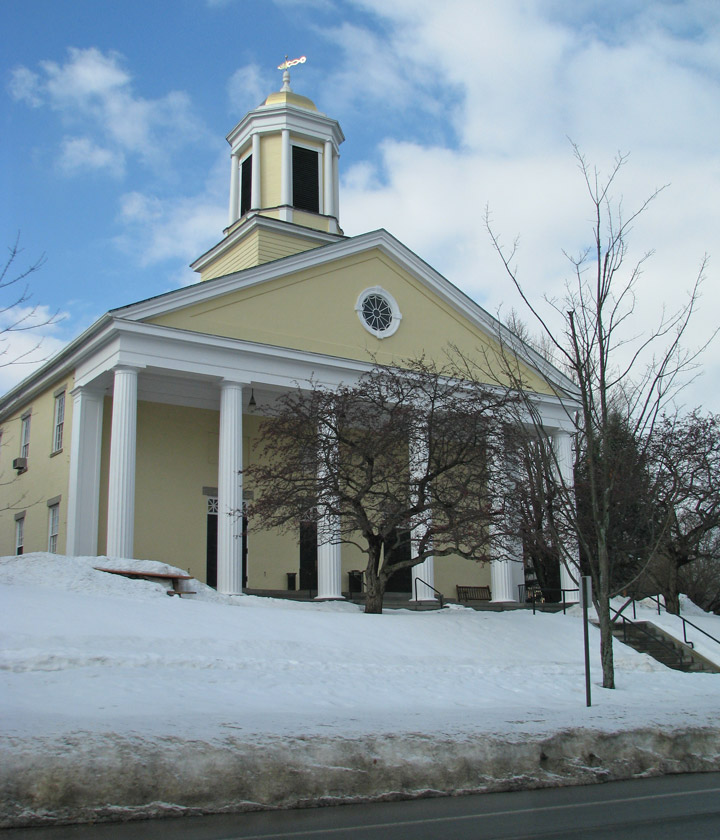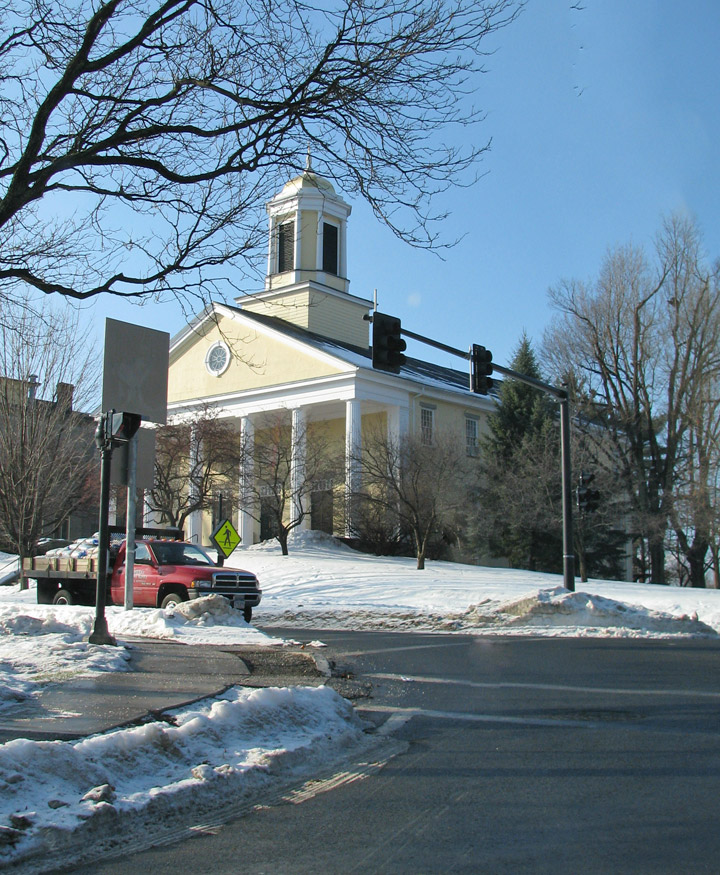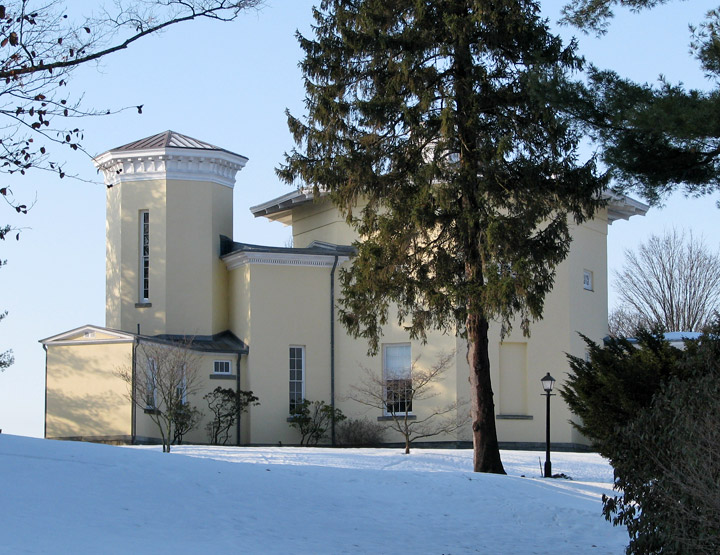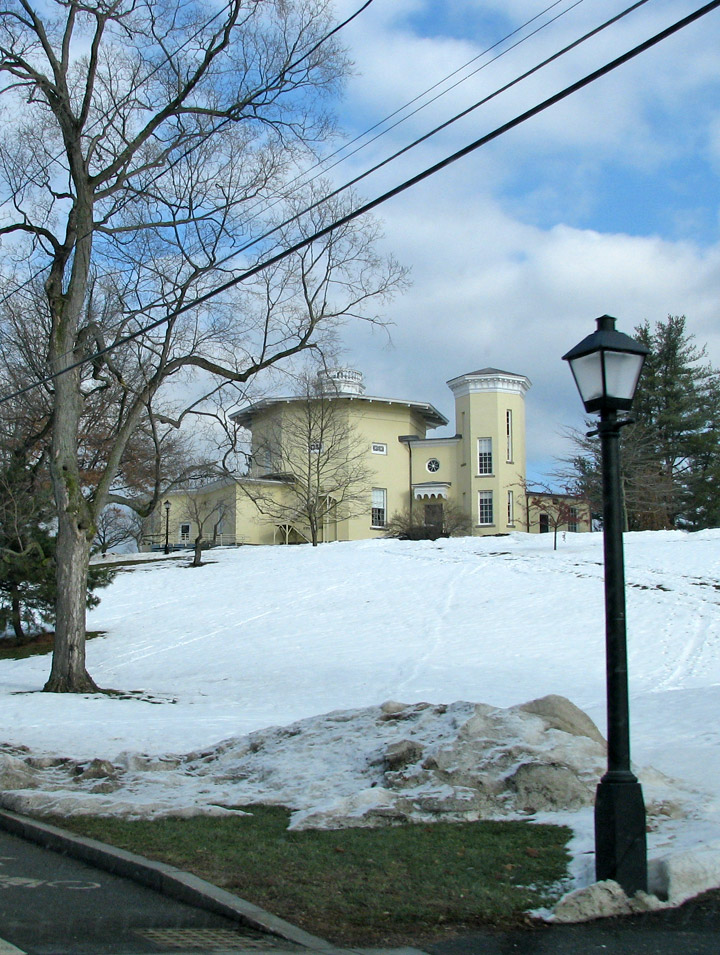 ---
---