Shadow Puppets
wayang kulit
Gamelan orchestra and the man holding the puppets
Shadow play (Chinese: 皮影戏, pi ying xi) or shadow puppetry is an ancient form of storytelling and entertainment using opaque, often articulated figures in front of an illuminated backdrop to create the illusion of moving images. It is popular in various cultures. At present, more than 20 countries are known to have shadow show troupes.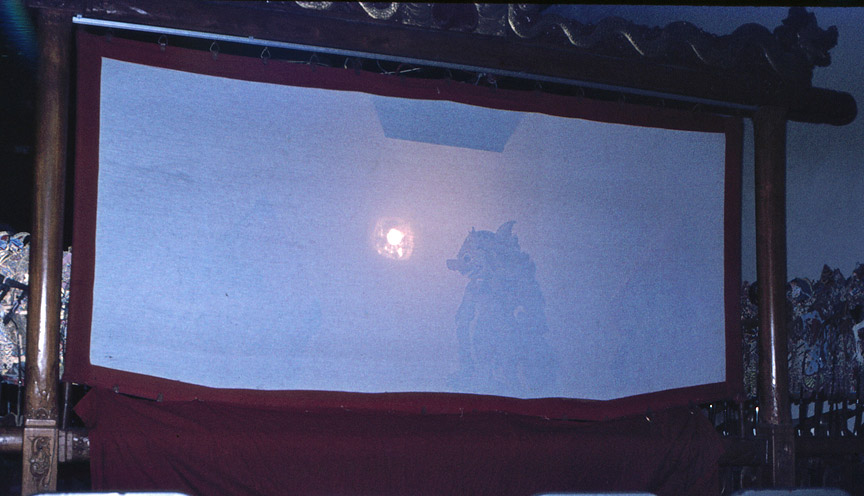 what is seen on the screen
In Indonesia (notably Java and Bali), and Malaysia (Kelantan), shadow puppet plays are known as wayang kulit. In Javanese and Malay, Wayang means shadow or imagination, while Kulit means skin and refers to the leather that puppets are made from. Stories presented are usually mythical & morality tales. There is an educational moral to the plays which usually portray a battle between good and evil, with good always winning and evil running away (but eventually to return). The Indonesian shadow plays are sometimes considered one of the earliest examples of animation.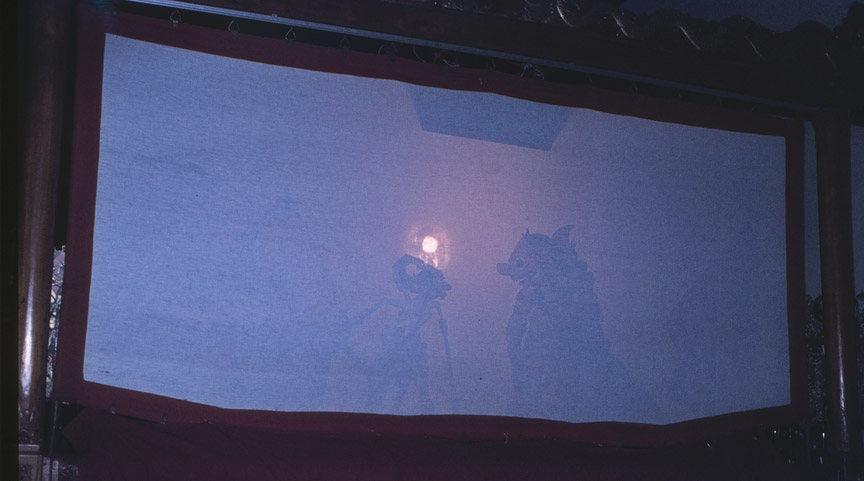 The puppets are made primarily of leather and manipulated with sticks or buffalo horn handles. Shadows are cast using an oil lamp or, in modern times, a halogen light, onto a cotton cloth background. They are often associated with gamelan drum music (or Pinpeat orchestral in Cambodia). Shadow plays are very popular even today. They are performed during sacred temple ceremonies, at private functions, and for the public in the villages. A performance can last all night long, sometimes up to six hours or until dawn.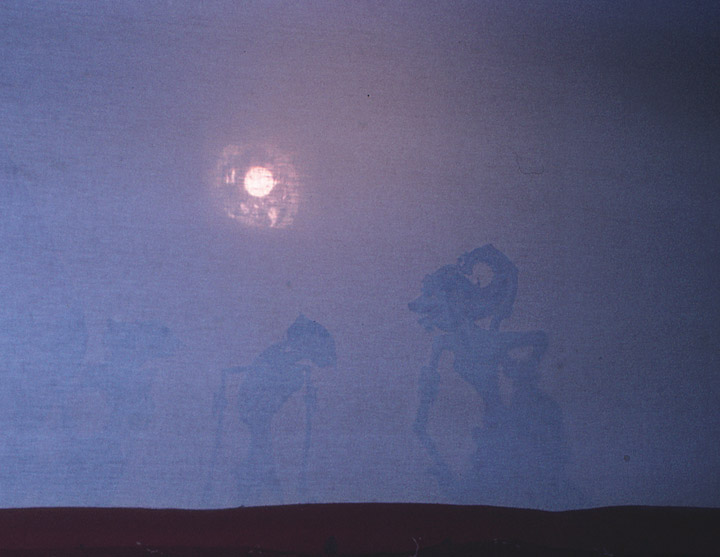 UNESCO designated Wayang Kulit as a Masterpieces of the Oral and Intangible Heritage of Humanity on November 7, 2003.
Text from Wikipedia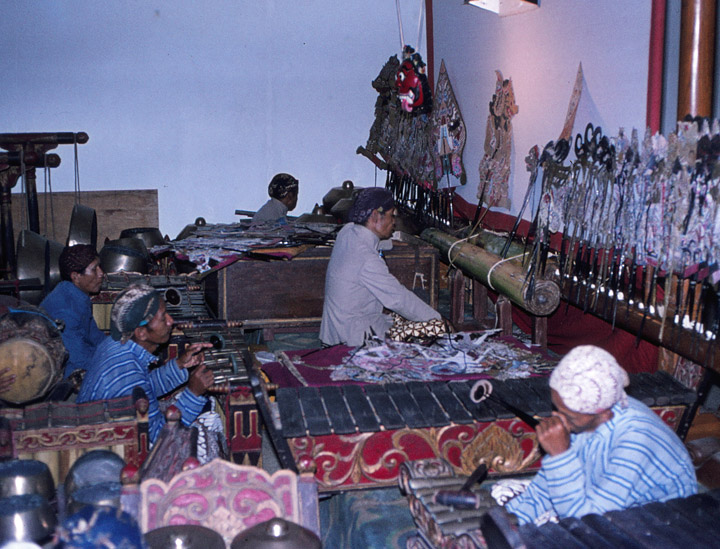 behind the scene
---
---