Island of
Bali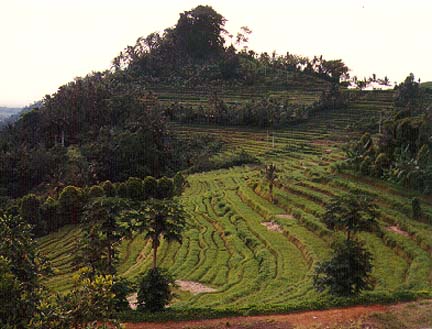 The island of Bali is largely agricultural, containing many rice fields created by terracing, where the irrigation water can be cascaded from the upper to lower terraces.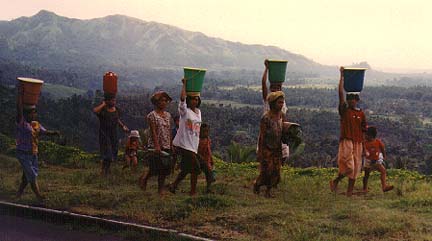 Landscape with workers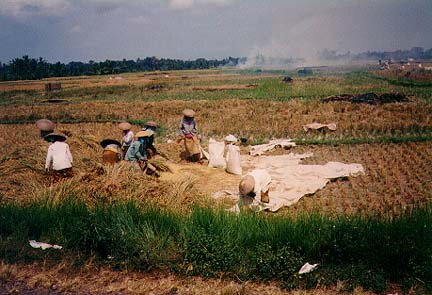 Rice harvest
More Photos of the Rice Culture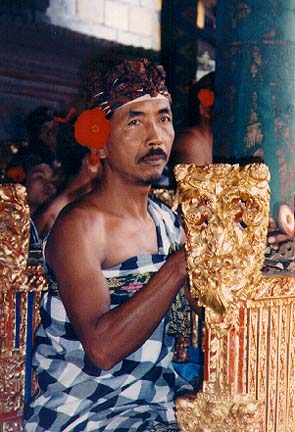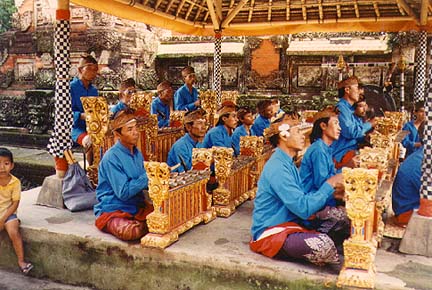 Gamelan orchestra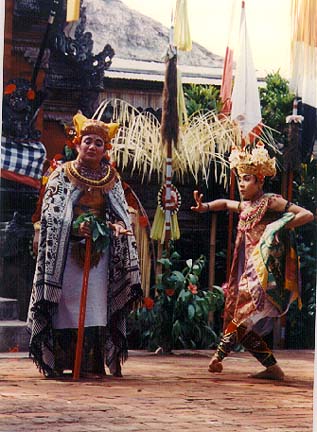 Barong Dance
More Photos of the Barong Drama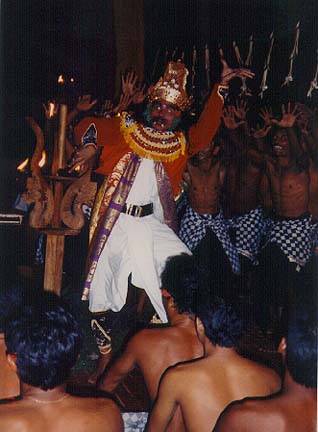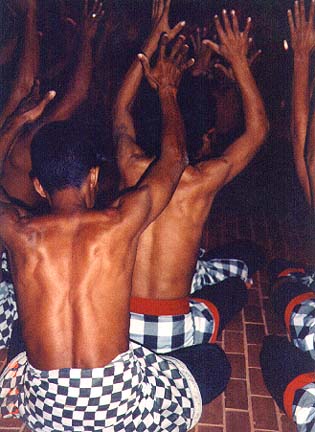 KACAK dance
Scenes from the "Ring of Fire" by the Blair brothers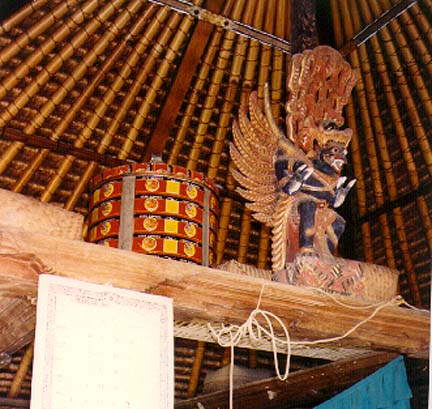 The "Garuda" figure is prominent in many homes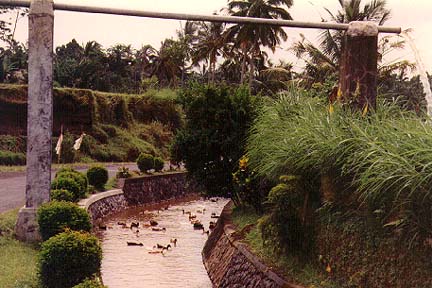 Ducks are trained to follow flags carried by their tender. When they are taken to the irrigation channel to swim, they stay close to the flags even when the tender is absent.

There are several good sites with information on Bali


Other areas of Indonesia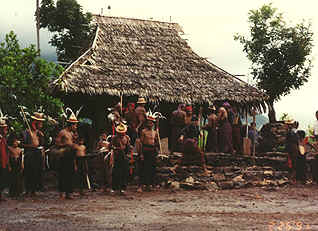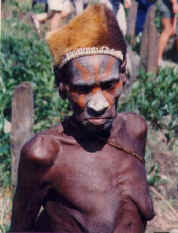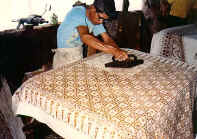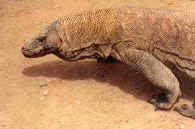 The Indonesian Island of Komodo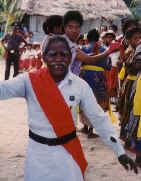 The Indonesian Islands of MOLUKA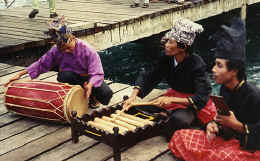 The Indonesian Island of Selayar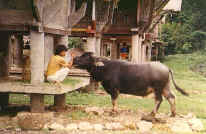 The Indonesian Island of Sulawesi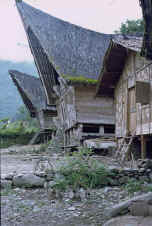 The Indonesian Island of Sumatra