Yaxha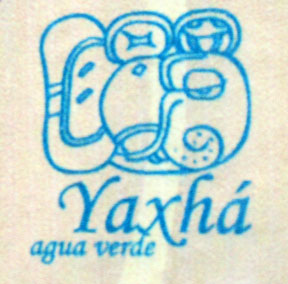 Yaxha (or Yaxhá in Spanish orthography) is a Mesoamerican archaeological site in the northeast of the Petén Basin region, and a former ceremonial center and city of the pre-Columbian Maya civilization. Located in the modern-day department of Petén, northern Guatemala, it is approximately 30 km (18.6mi) southeast from Tikal, between the Yahxá and Sacnab lakes. It shares a unique relationship with two other cities (Nakum and Naranjo); together they form a triangle in the midst of which there are other minor sites. This area forms the core of the designated Cultural Triangle Yaxha-Nakum-Naranjo National Park.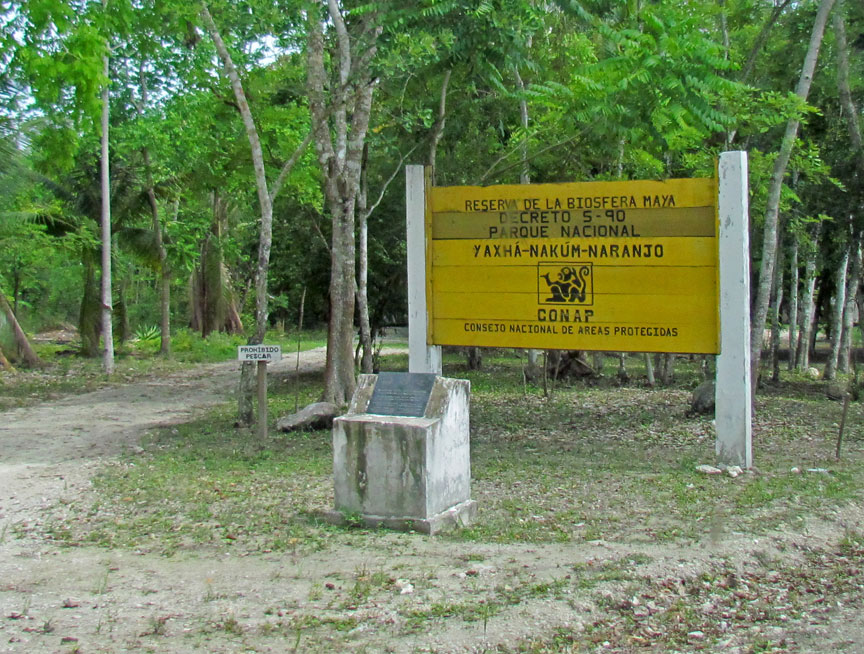 The site has more than 500 structures, including 40 stelae, 13 Altars, 9 Temple Pyramids, 2 Mesoamerican ballcourts, and a network of sacbeob (causeways) that connect the central, northern (Maler), and eastern 'acropoleis', and the Lake causeway that was the main entrance in the past. The top of Temple 216 (restored) provides a view of the two lakes on one side and the jungle and the stepped-pyramids on the other.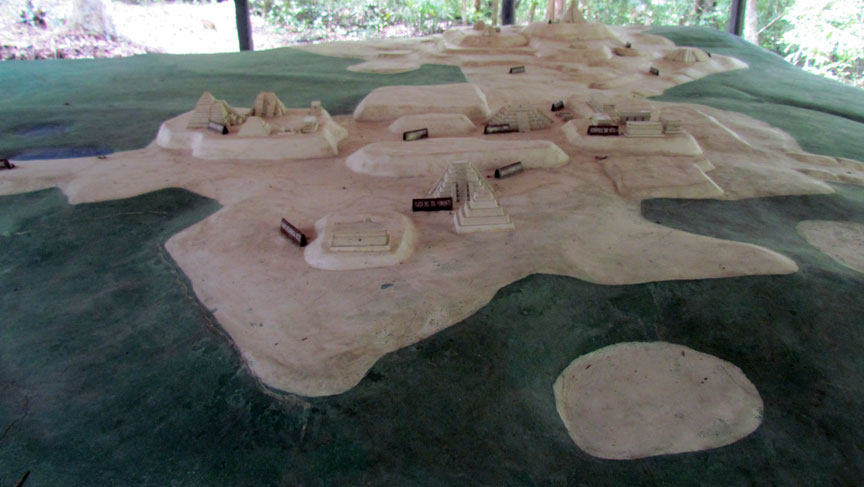 model of the site
On Plaza C is the only twin-pyramid complex outside of Tikal, that commemorates a Katun, a 20 years period, there are 7 in Tikal, also known as the stela plaza. The fact that the site holds the twin-pyramid complex can be a visible insight on the political alliances that eventually influenced the architectural style of the city at its peak.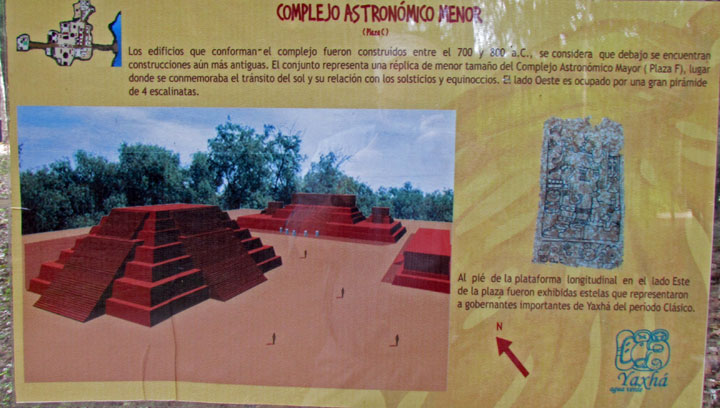 The Temple K is being restored here, at the entrance of the site. The city has 3 main groups, the East Acrópolis built on an elevated platform, is the tallest point of the site and in front of it are several Stelas broken long ago. The main ball court is restored, and located near the Central Acrópolis. The Deutsche Bank is financing its undergoing restoration.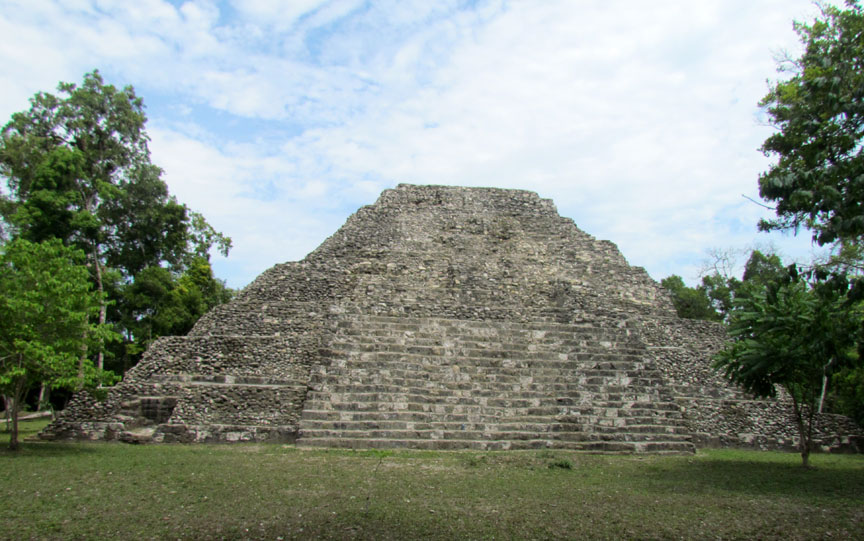 Topoxte outpost of Yaxhá during the Late Classic, is nearby and was the largest Postclassic Maya site in Petén Basin. This site located at the "Yaxhá, Nakum, Naranjo National Park" is today one of the most visited sites in the northeast of the Peten.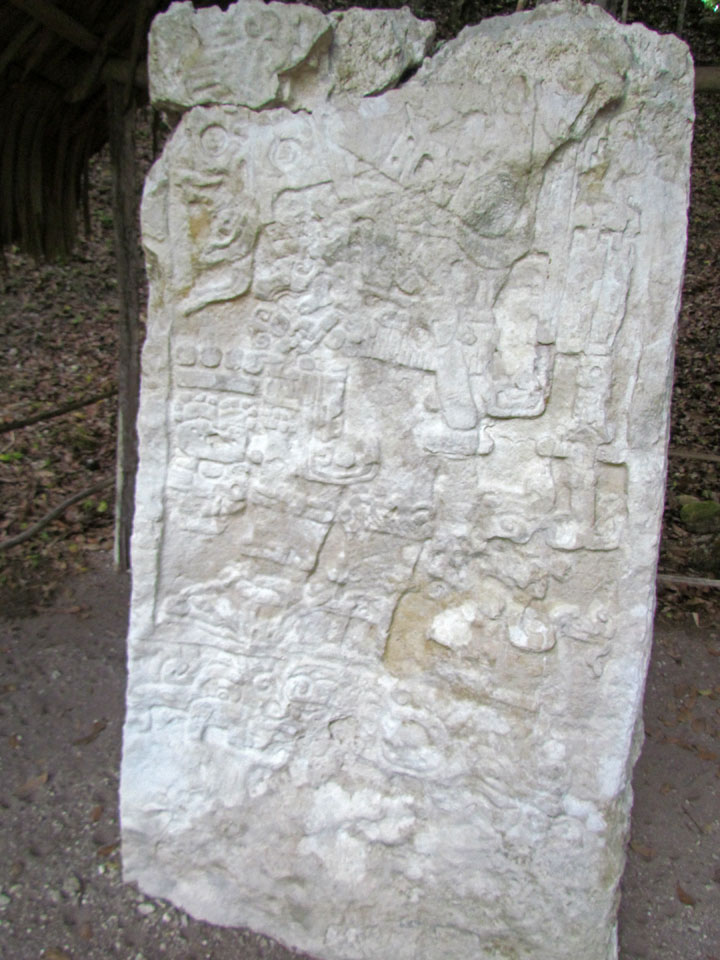 Yaxha is notable for the unique survival of its toponym from the Classic period, when it was a thriving city. In 1985, David Stuart first proposed that the emblem glyph of the site should be read Yax-ha and that the name of the city (and the lake) is of ancient origin.
Text from Wikipedia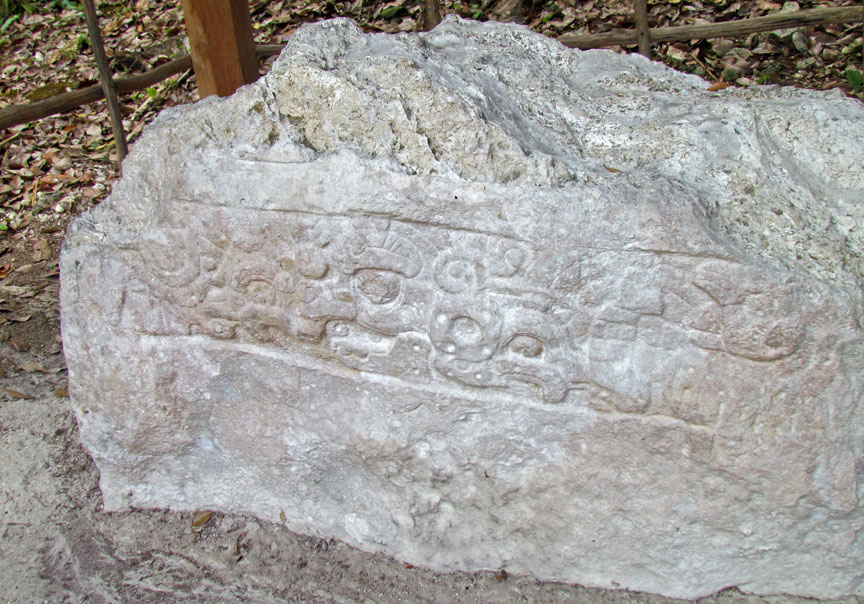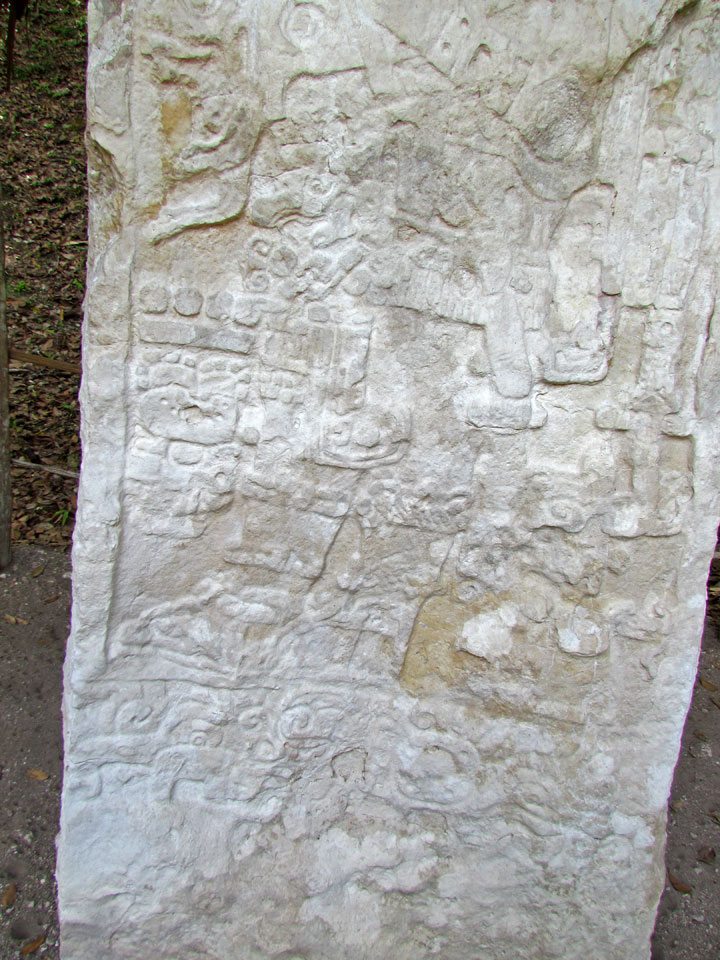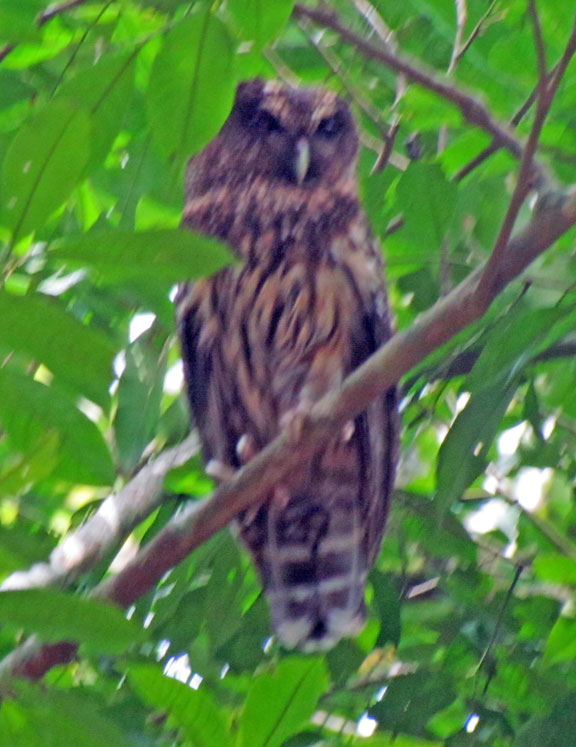 owl in the tree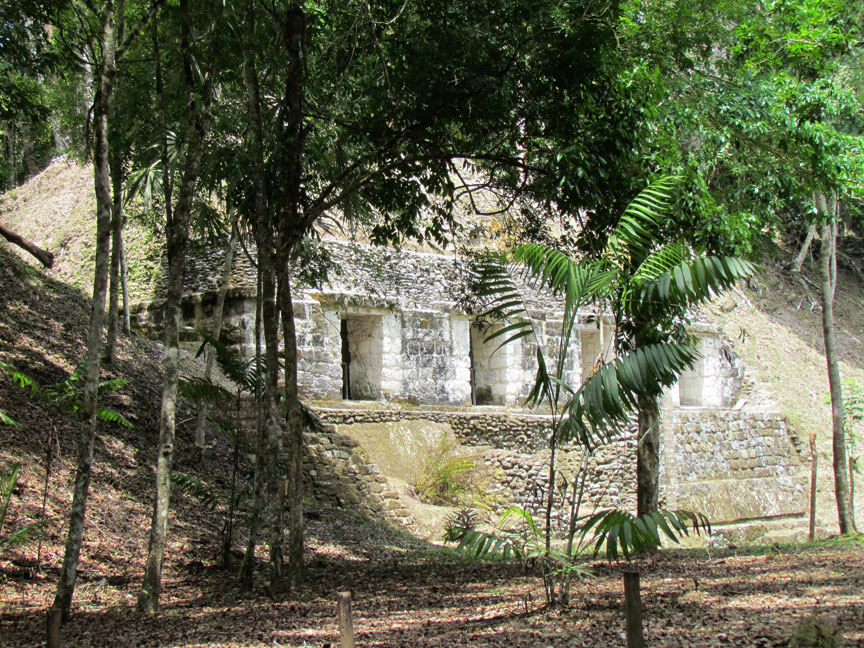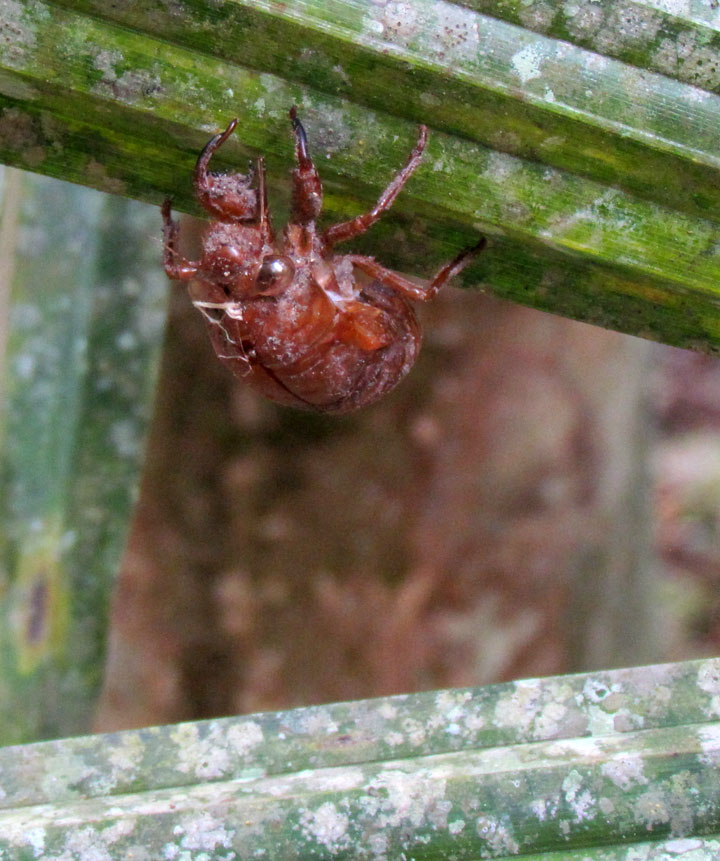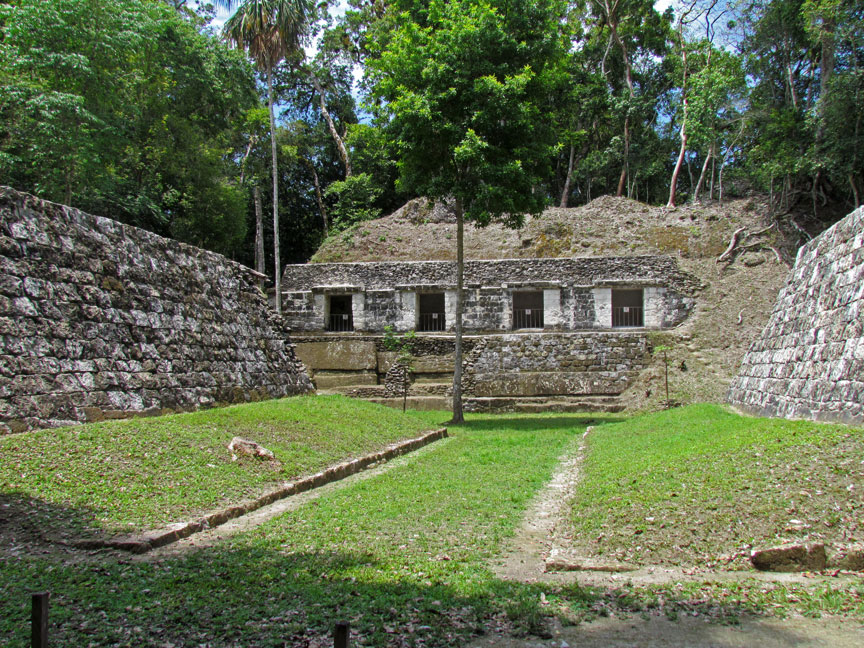 ball court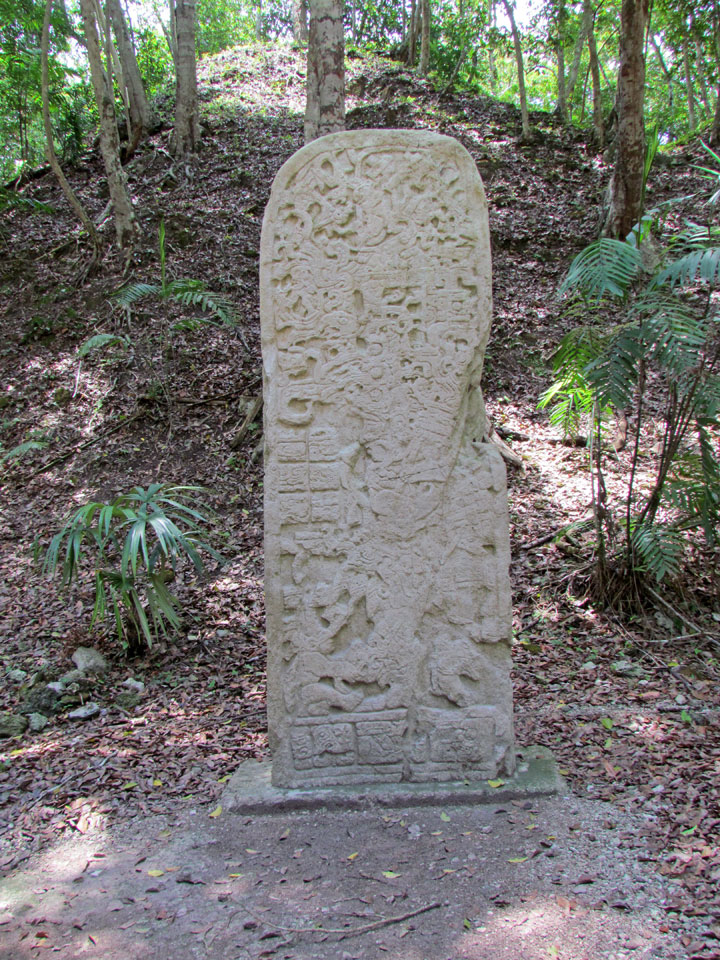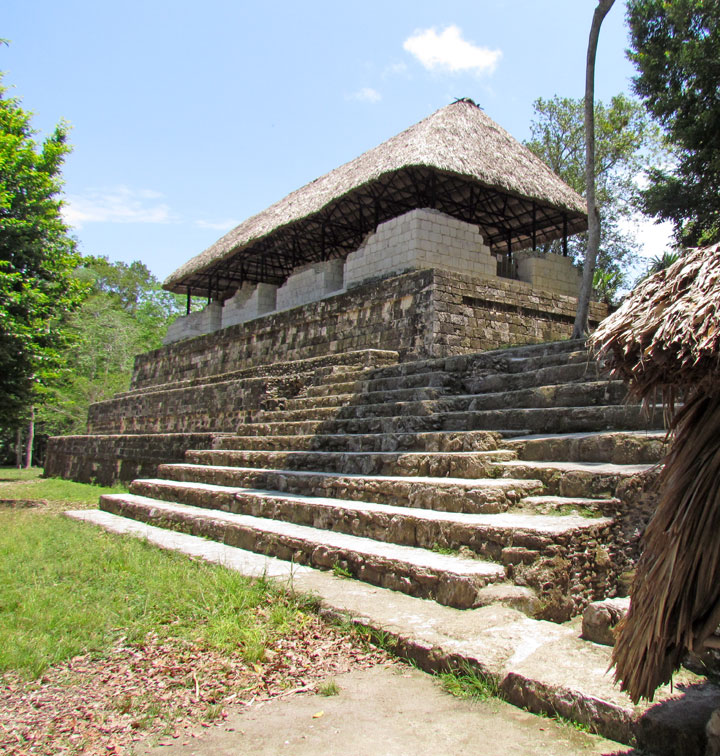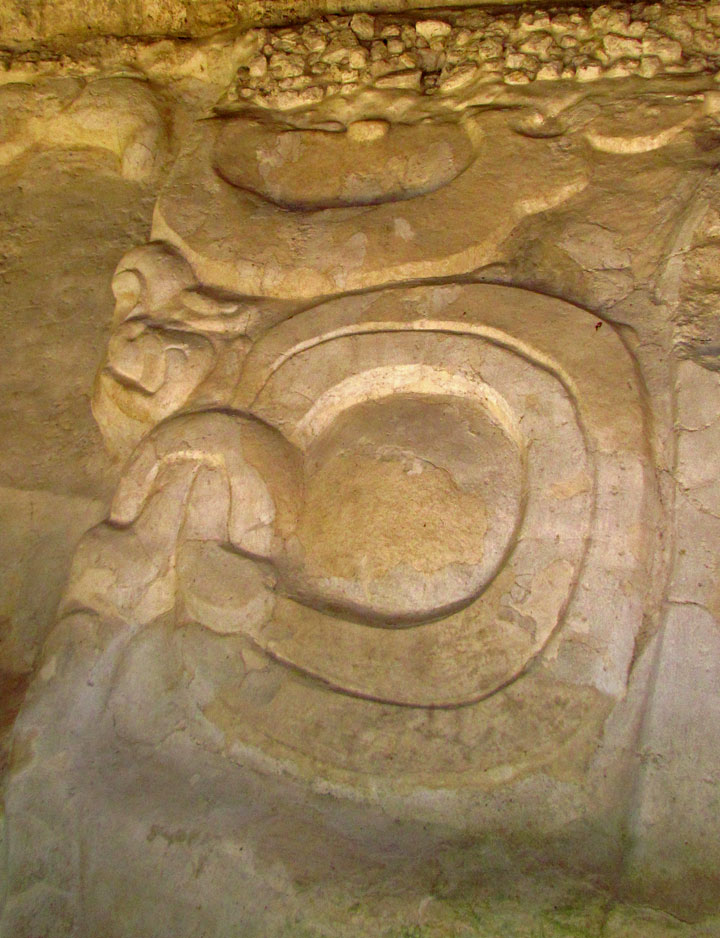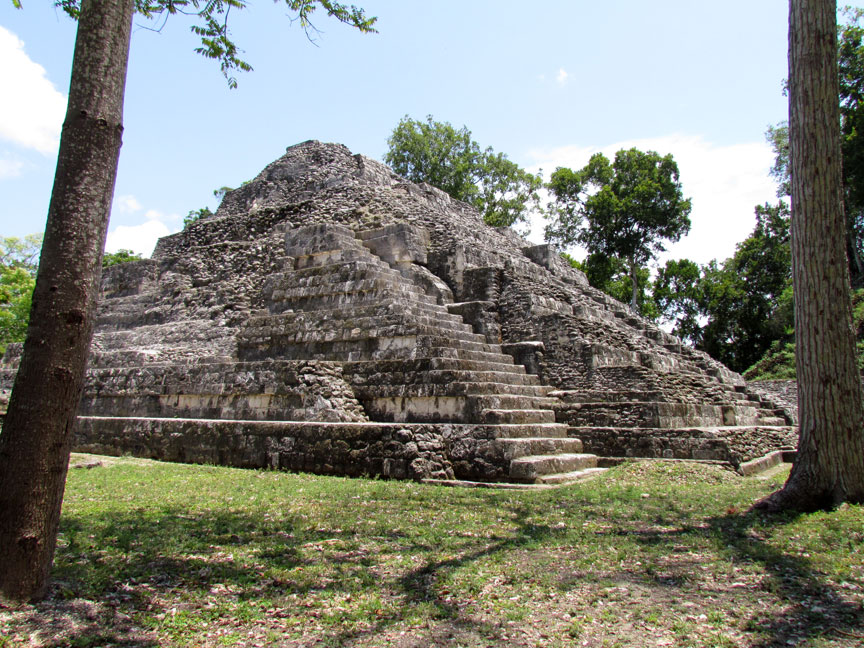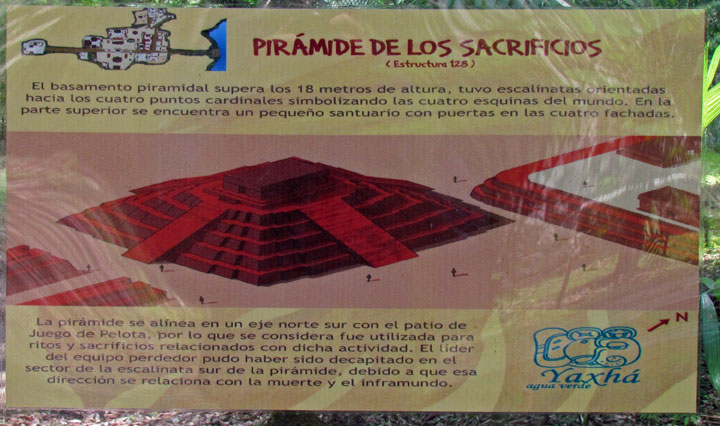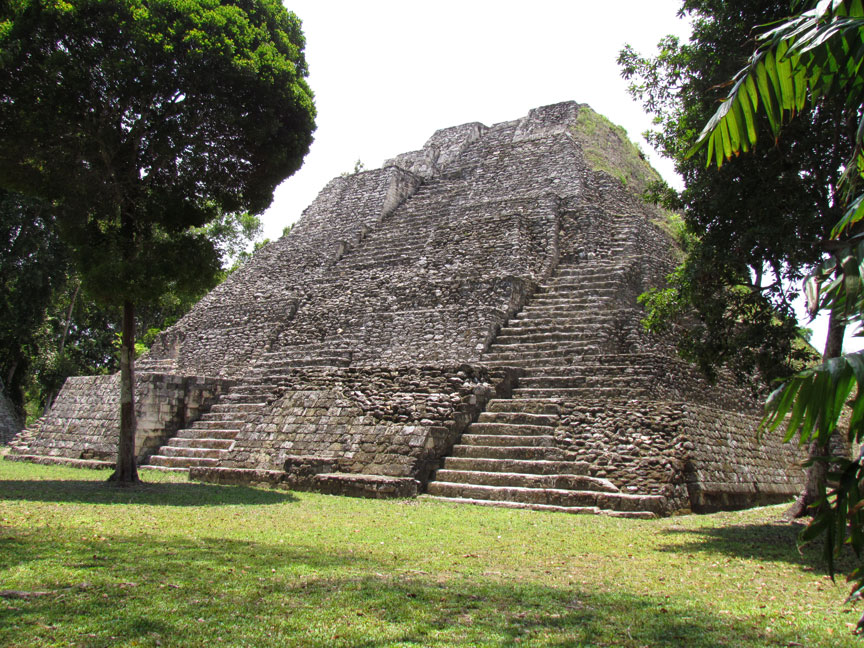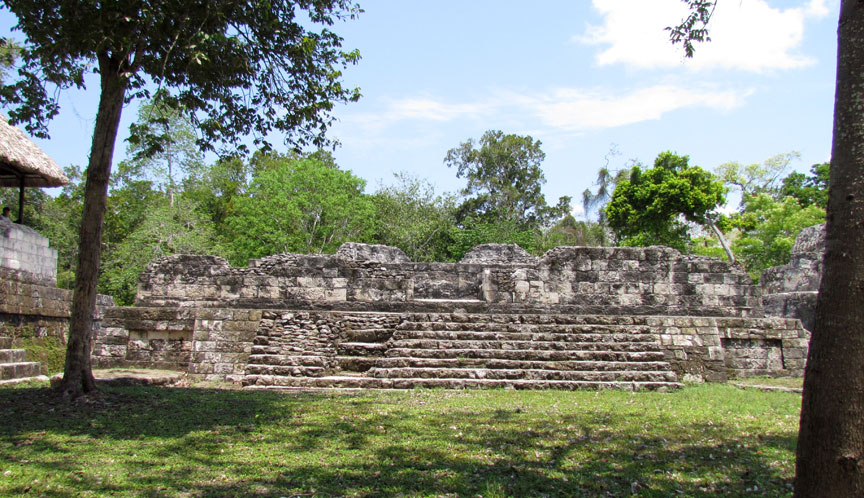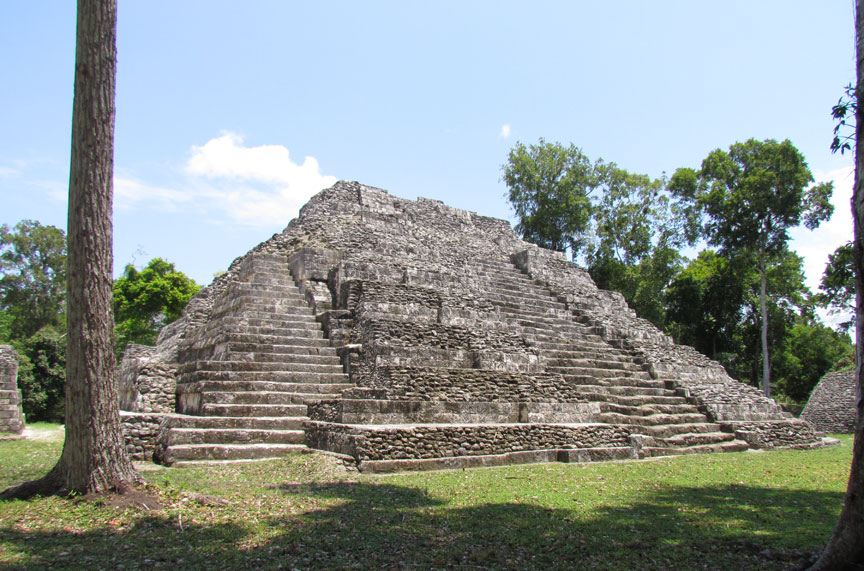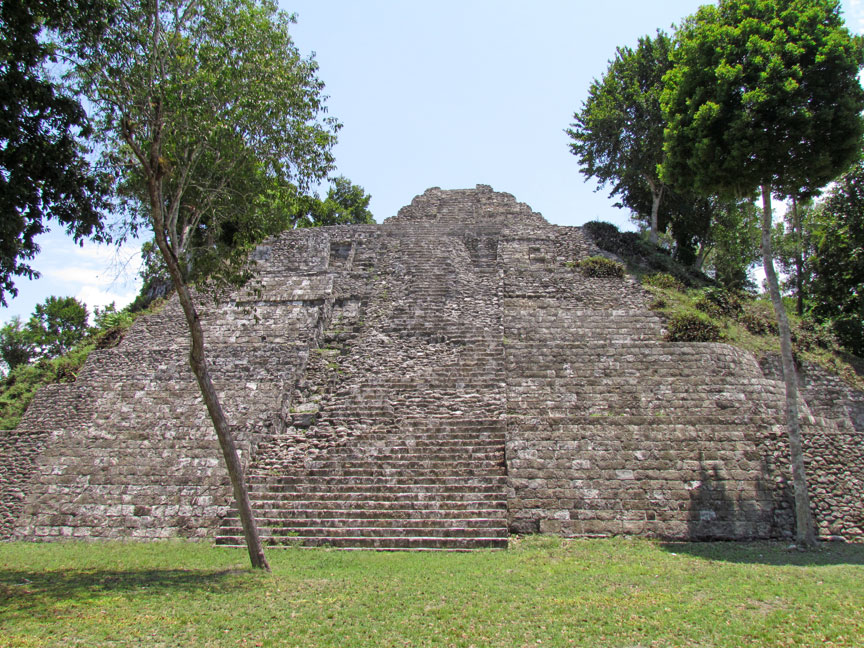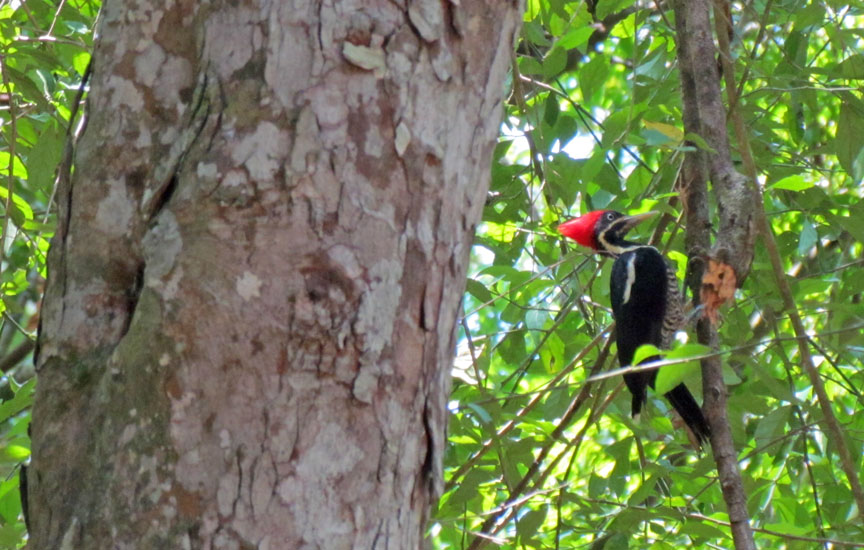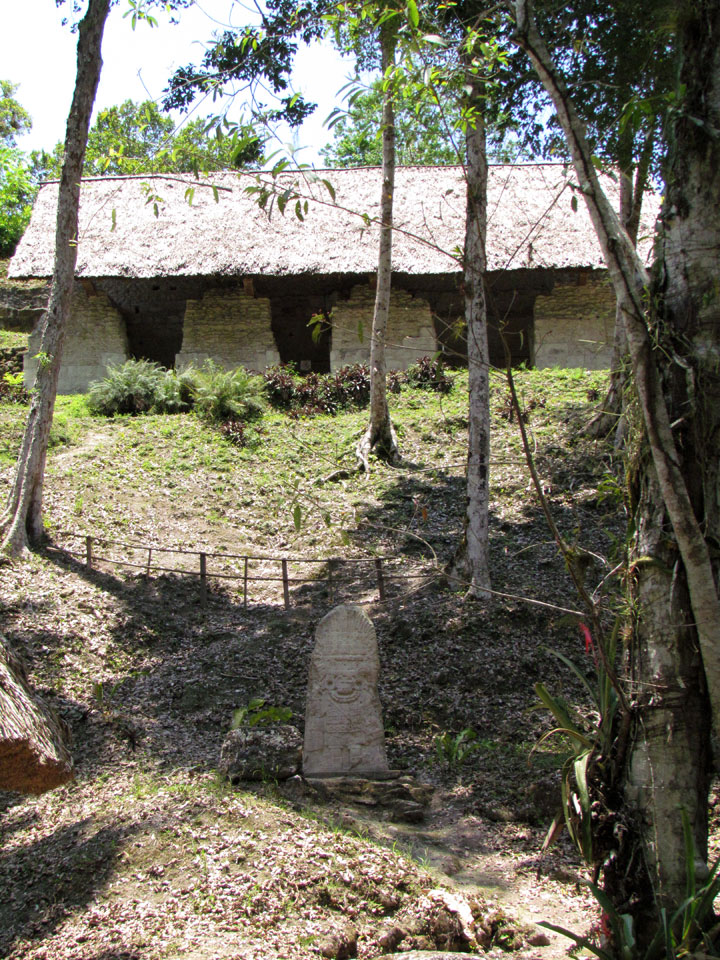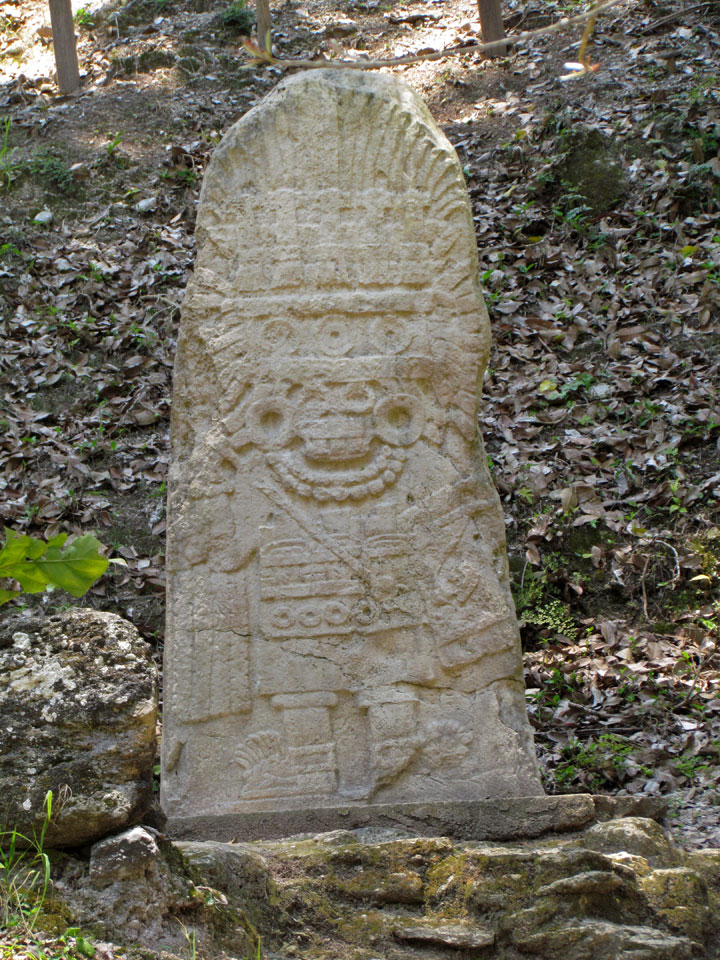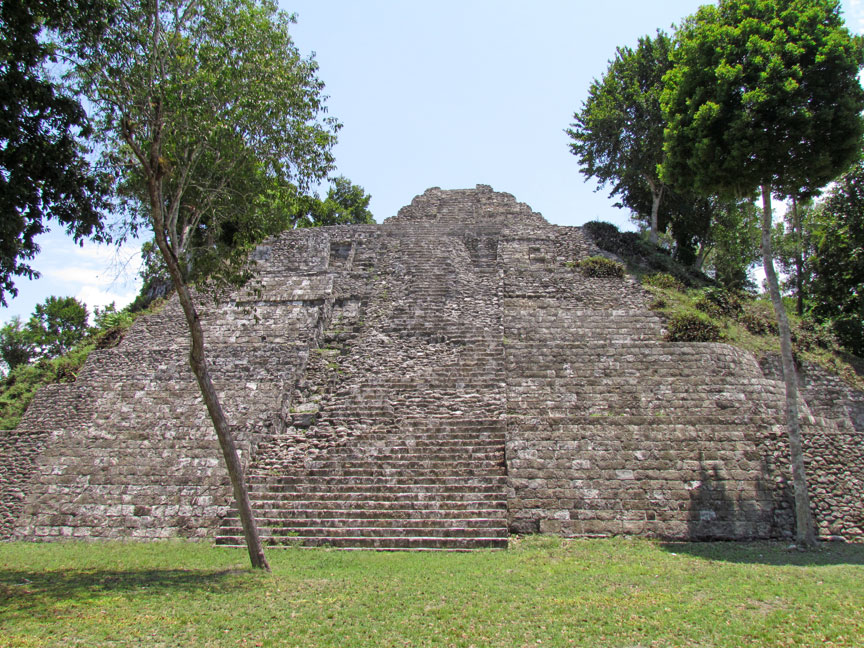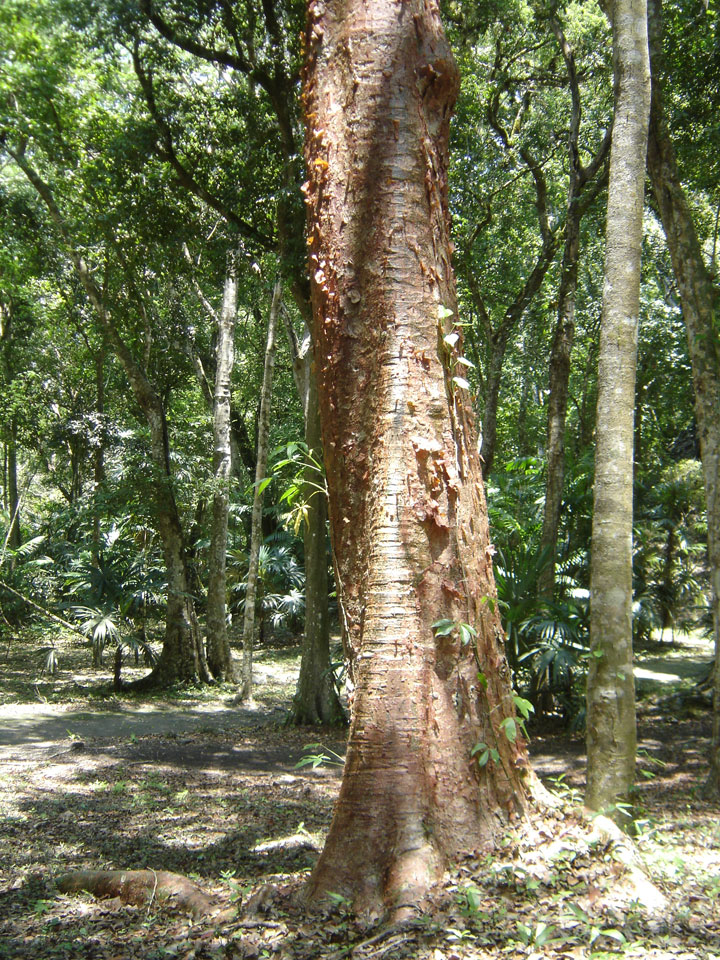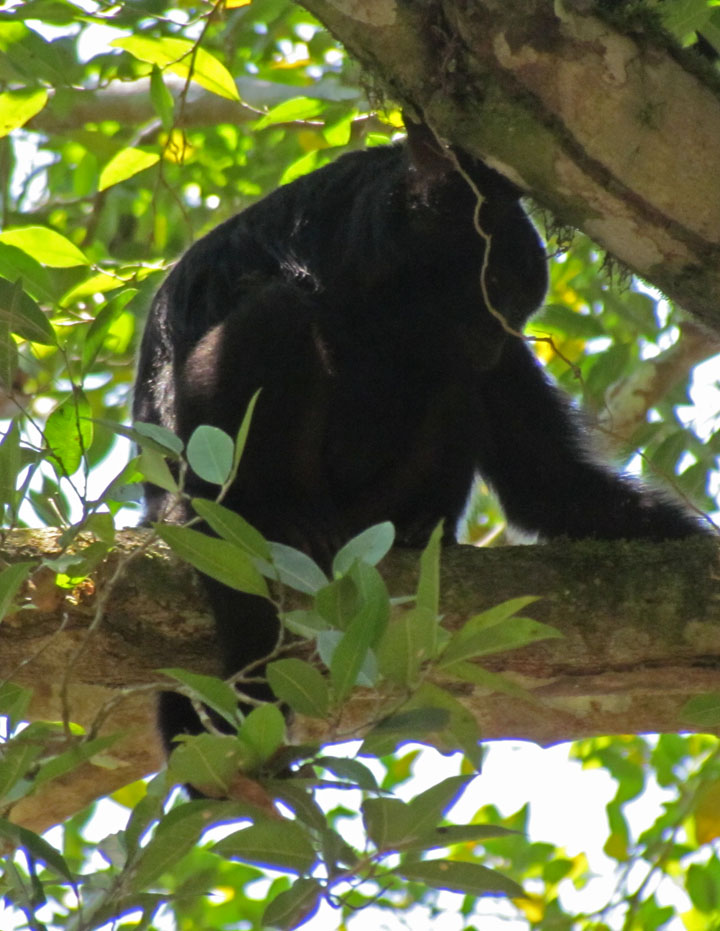 monkey which "Howls" at dawn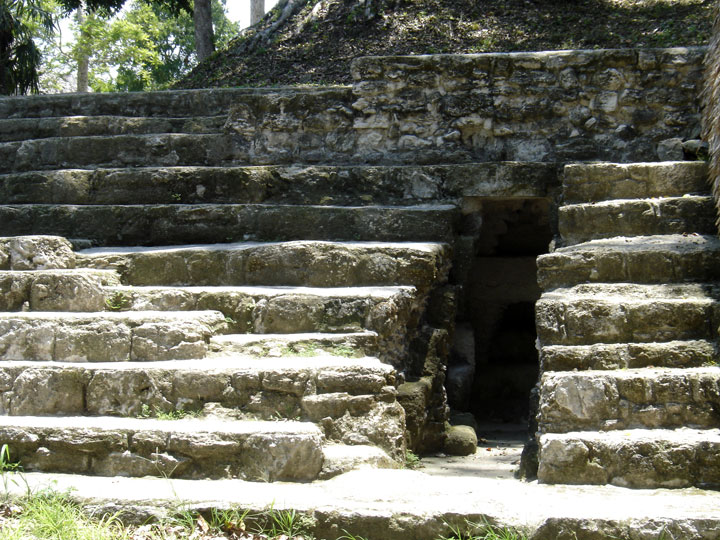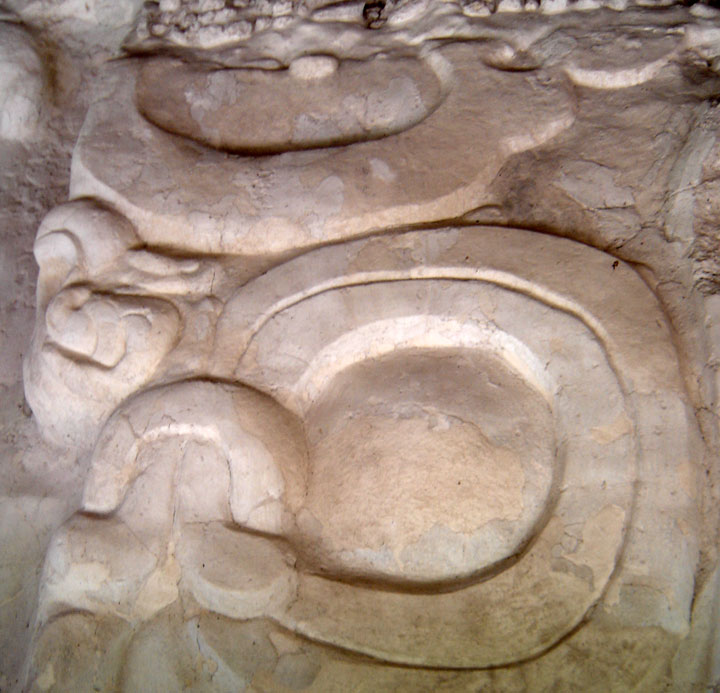 ---
---