Mansion Inn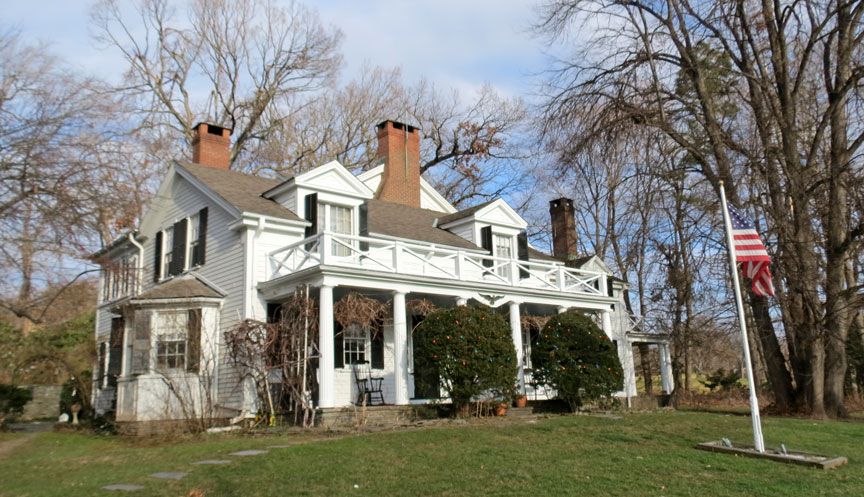 Mansion Inn
The Mansion Inn Bed and Breakfast was once a mansion home to the Cheney family, Connecticut silk barons who made their mark in the world's textile industry and is one of the oldest Hartford Connecticut Inns.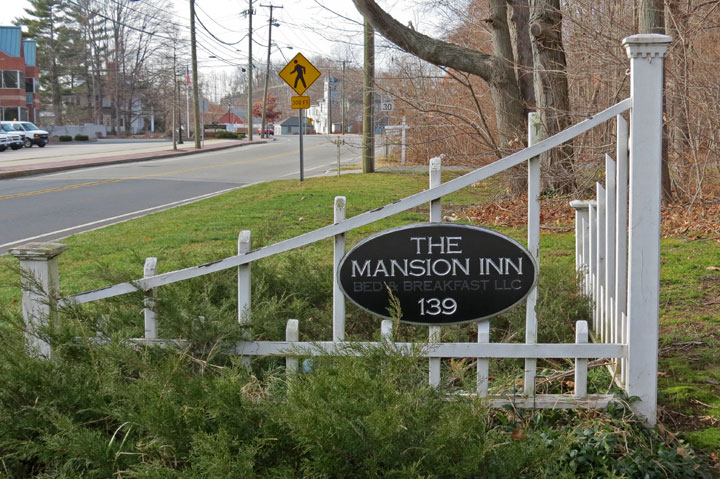 Noted architect and artist Charles Adams Platt (1861-1933) was the grandson of George Wells Cheney (1799-1840), brother of the founders of the silk mills. His work in Connecticut includes the Rockville Public Library, and the mansion that became Rockville General Hospital, as well as new construction and renovations of Cheney mansions and gardens along Hartford Road.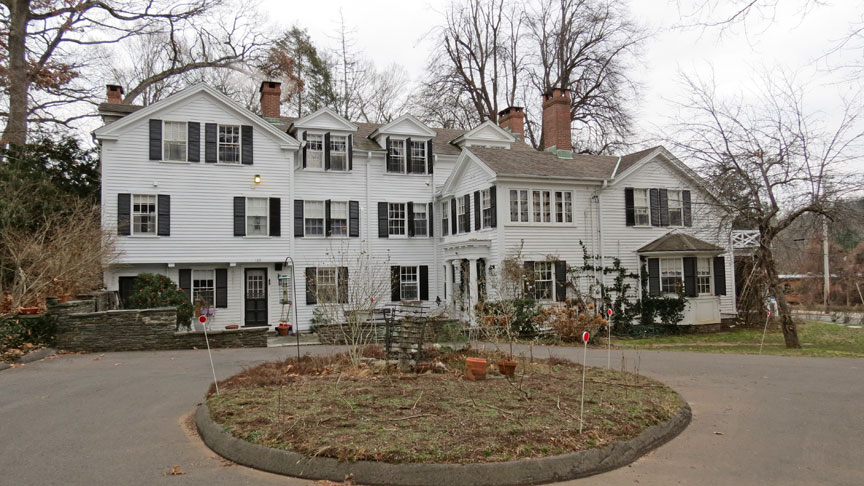 139 Hartford Road – "Mansion Inn" bed and breakfast – Platt designed the 1910 addition. The house started out as a cottage in 1840 and was expanded and remodeled over the years. Among the Cheneys who lived here was Lovisa Rich, a cousin who came at the age of twelve to help Electa Woodbridge Cheney care for her family.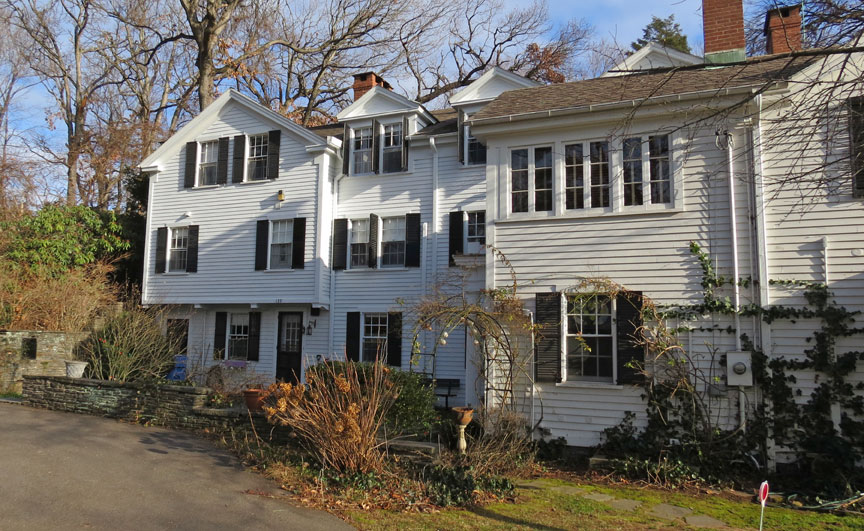 The Cheney family enjoyed a close friendship with Mark Twain's family, who lived alongside Harriet Beecher Stowe at Nook Farm in Hartford. Harriet Beecher Stowe's sister, Isabella Hooker, was a confidant of Mrs. Emeline Cheney, who lived in the Mansion during the 1890's, the two ladies sharing an enthusiastic interest in séances and spiritualism.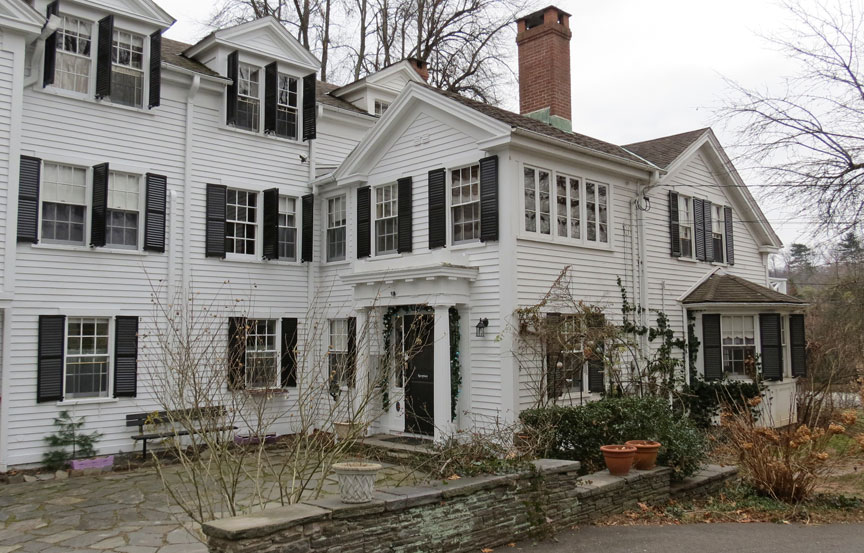 The Cheney's empire has vanished, but their Mansion remains to graciously welcome visitors. Come read in bed, fireside, on pillows slipped in snowy, hand embroidered linens. Take tea in the walled gardens, fragrant with honeysuckle, old roses, and visiting butterflies. Spend the night with us in our Manchester, Connecticut bed and breakfast.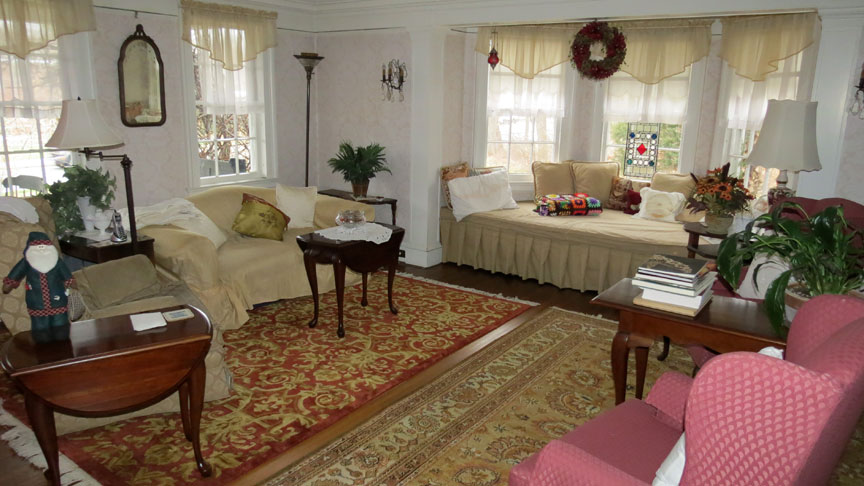 parlor

The Mansion Inn Bed and Breakfast is the proud recipient of the first Manchester Cheney Brothers Historic District Preservation Award.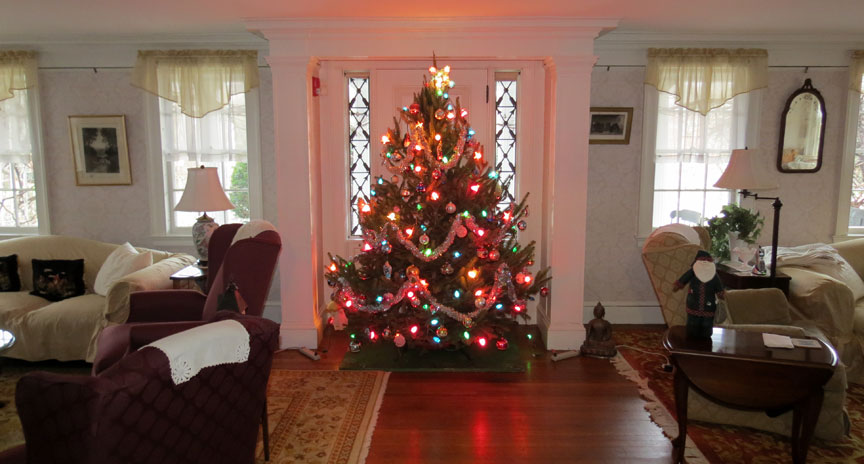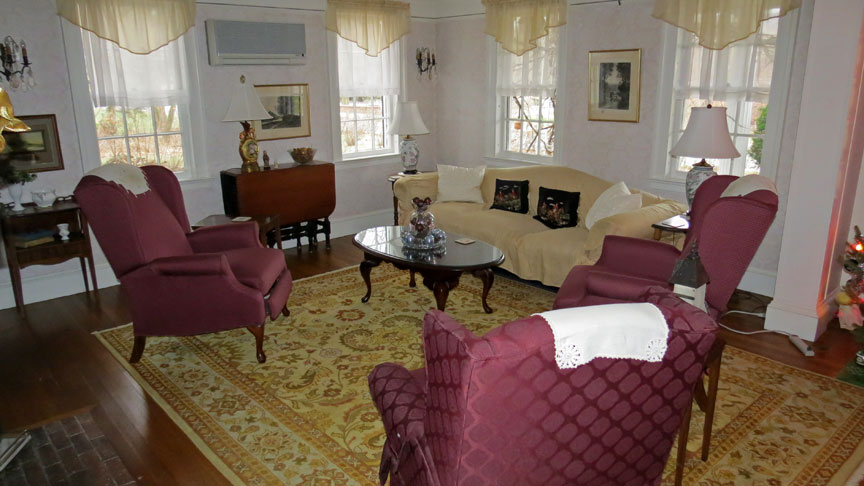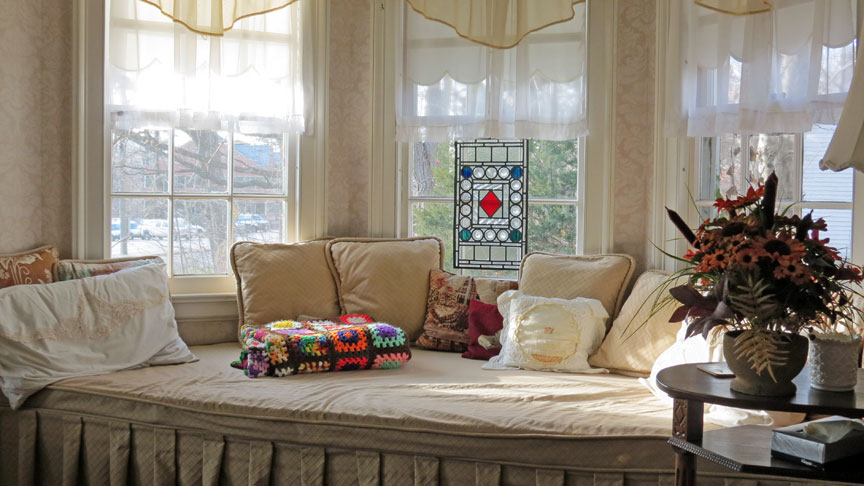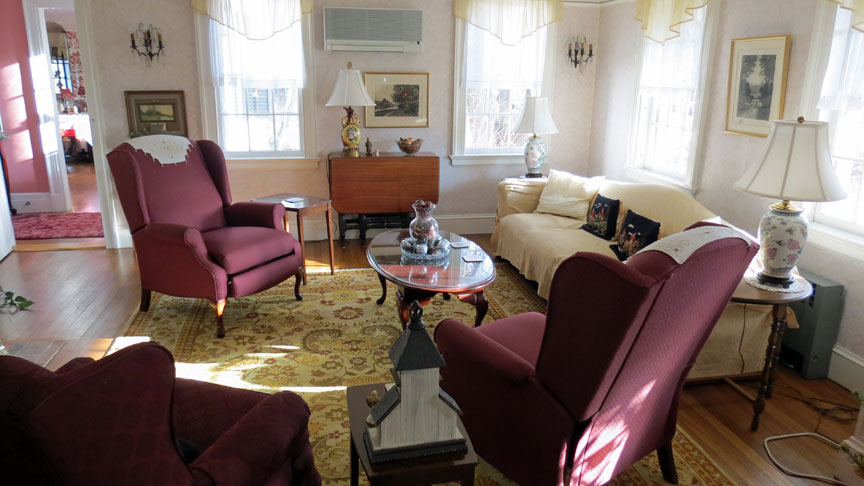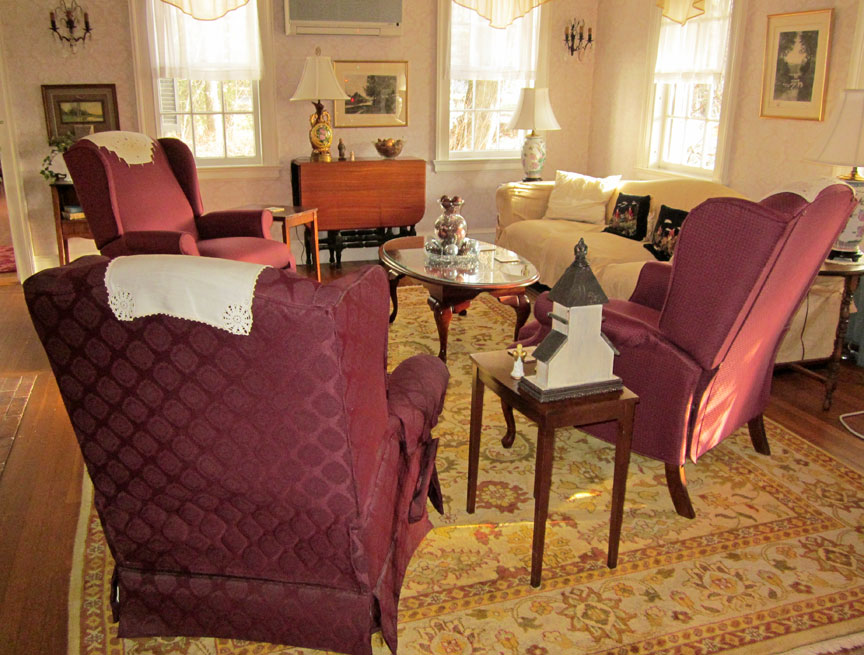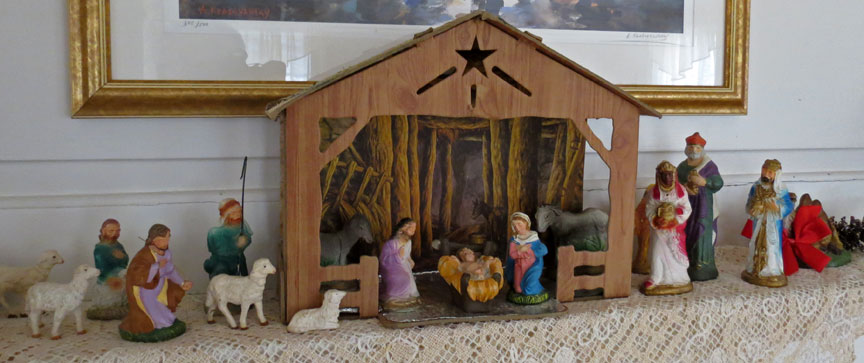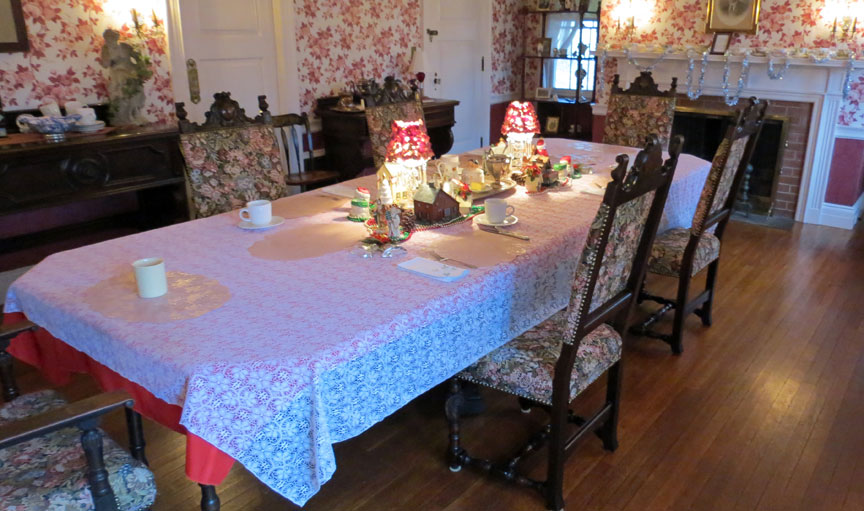 dining room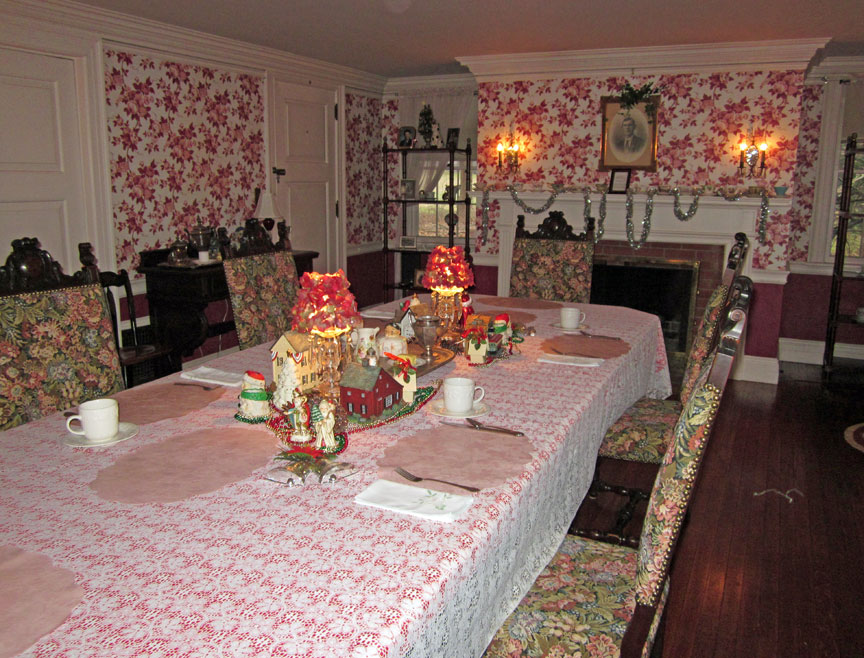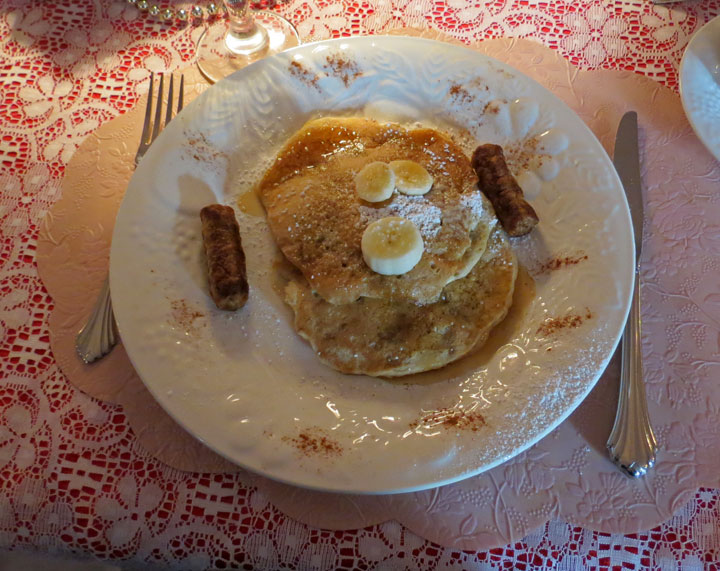 banana pancake breakfast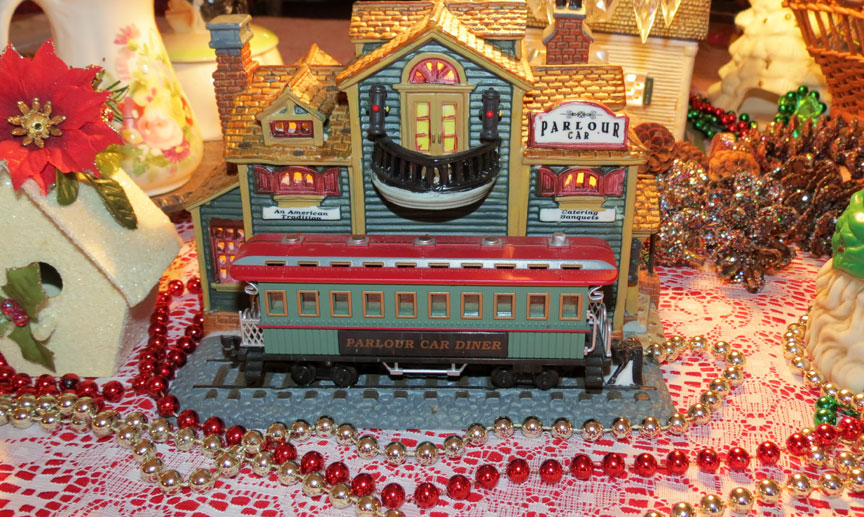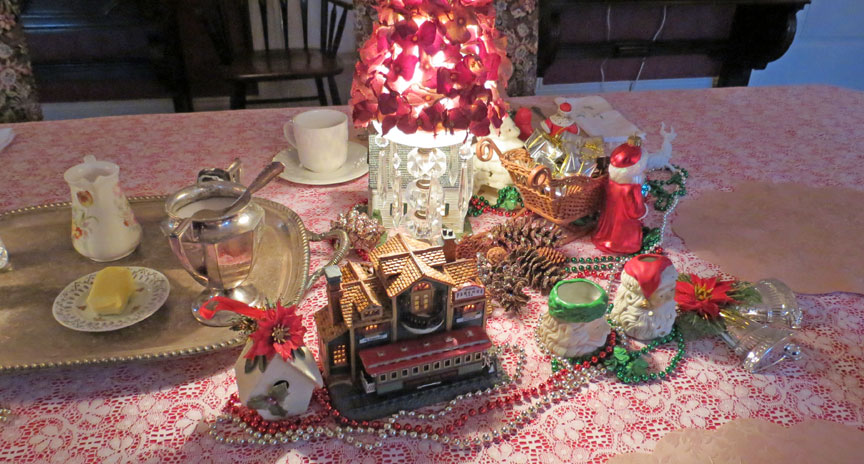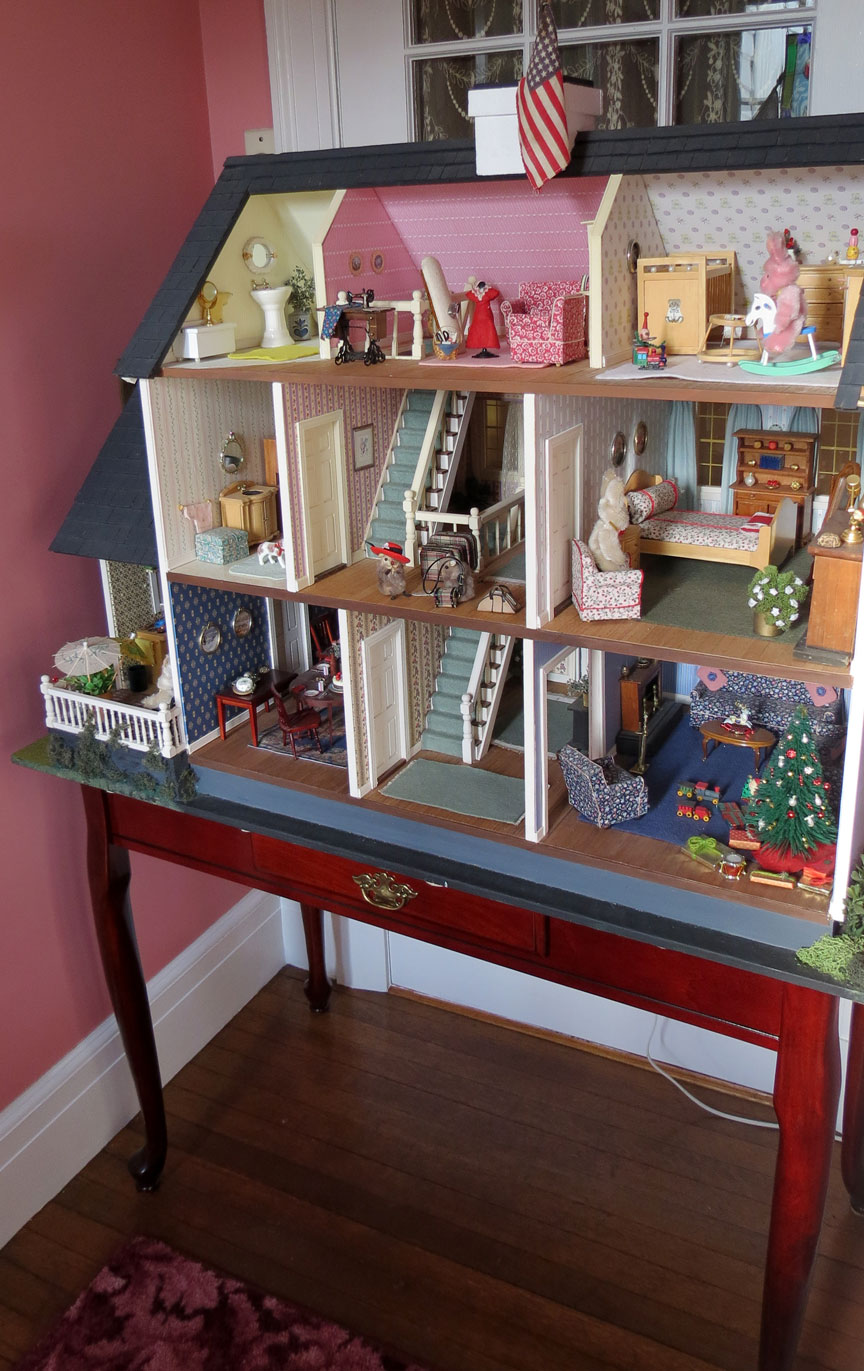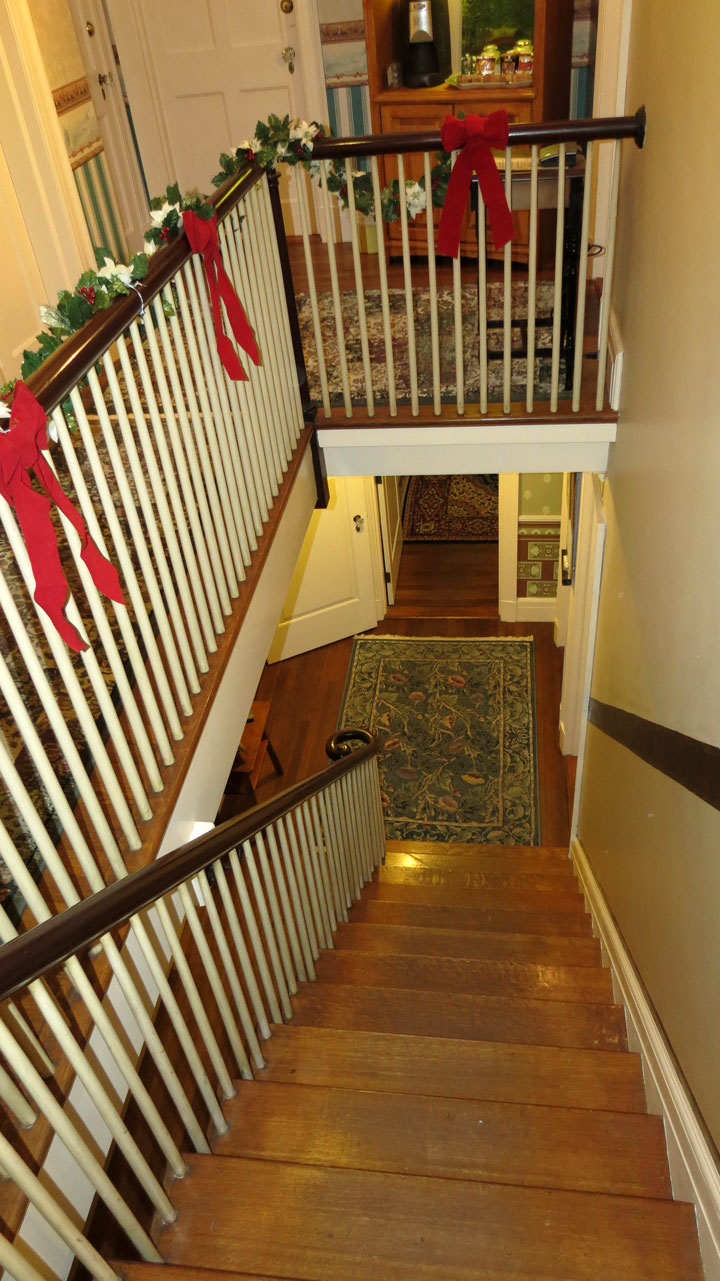 stairs to second floor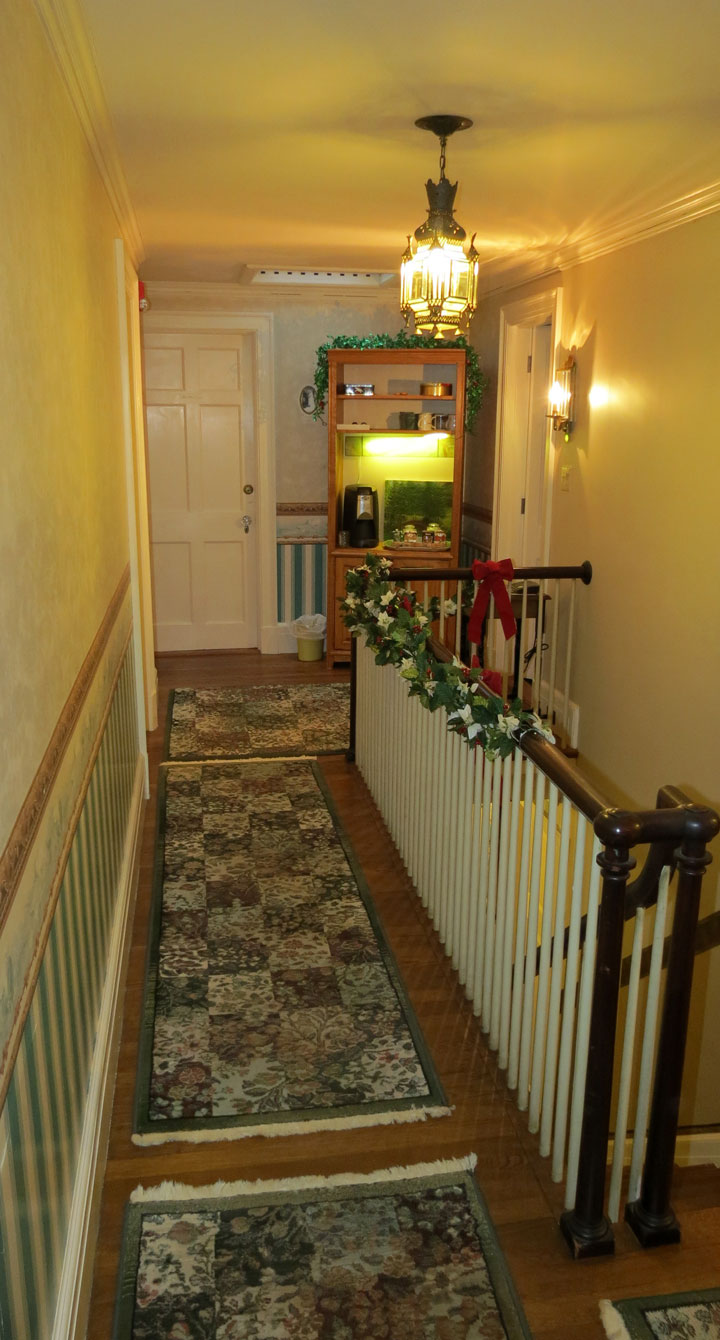 bedroom hall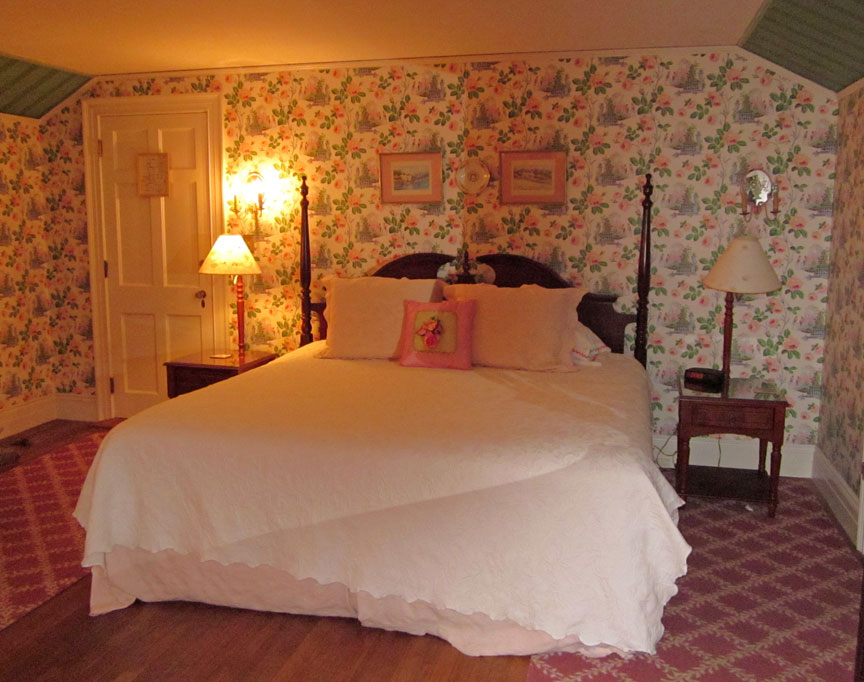 Rose Room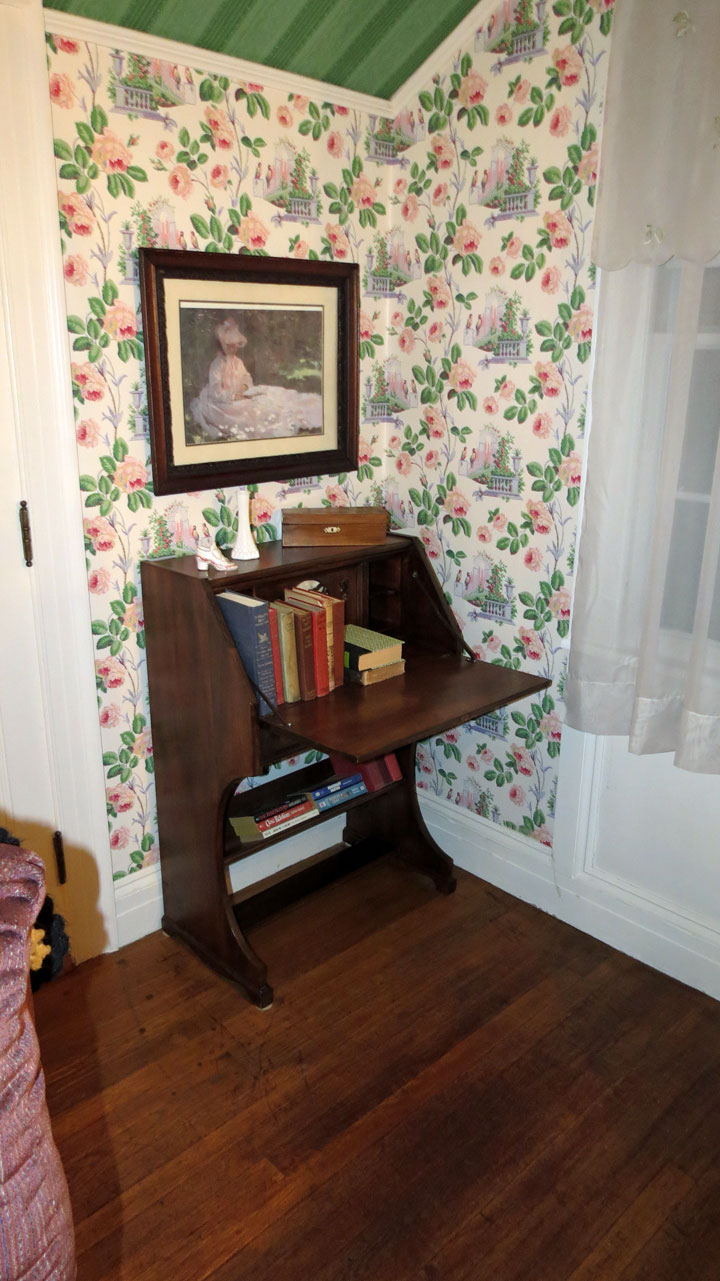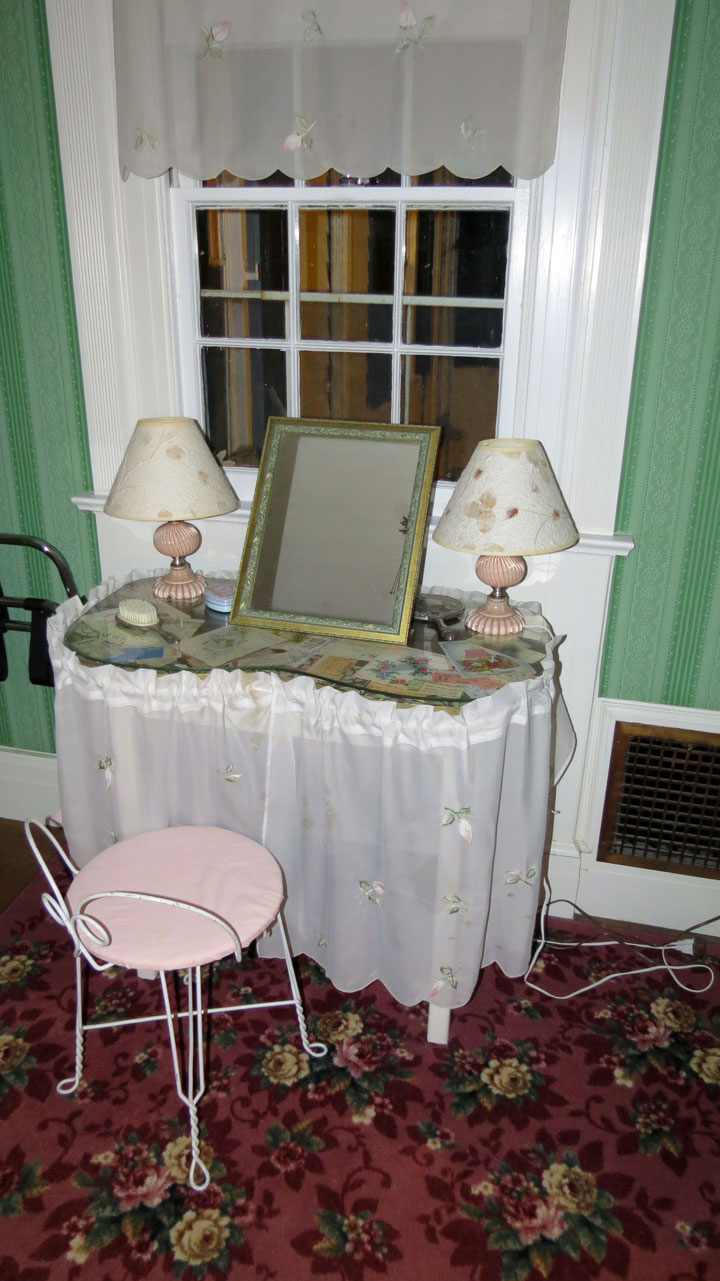 makeup room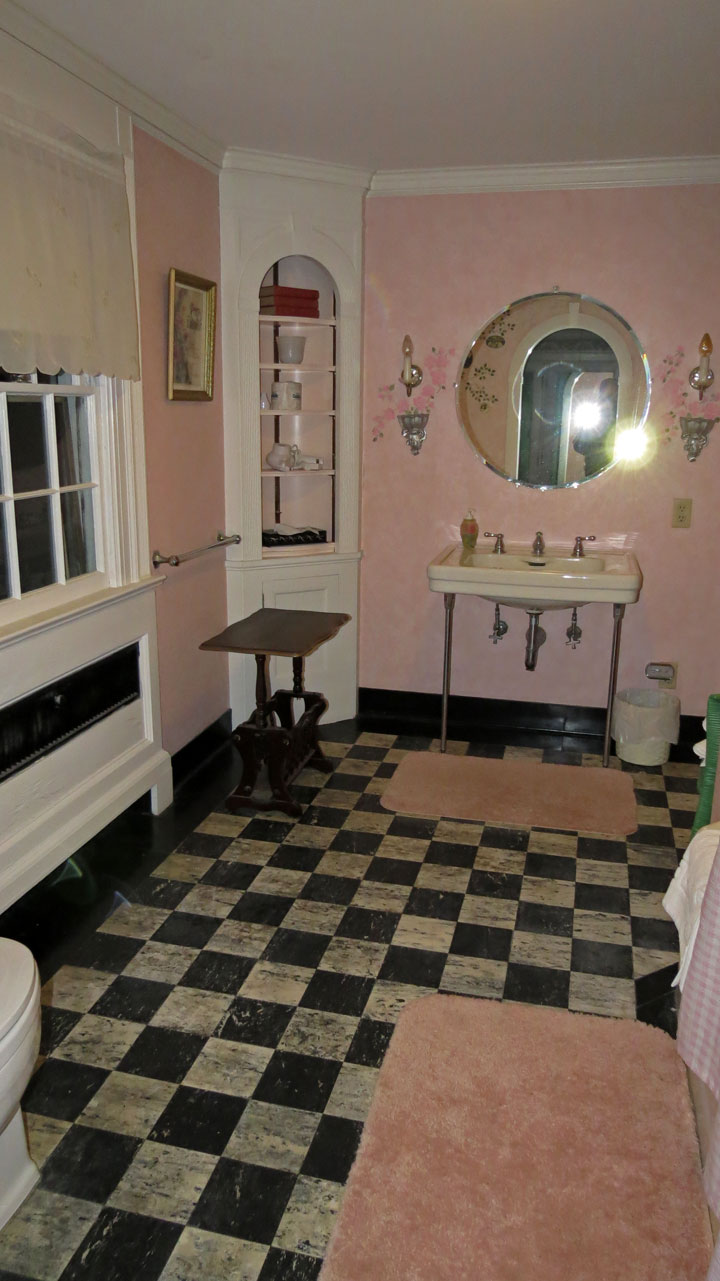 wash room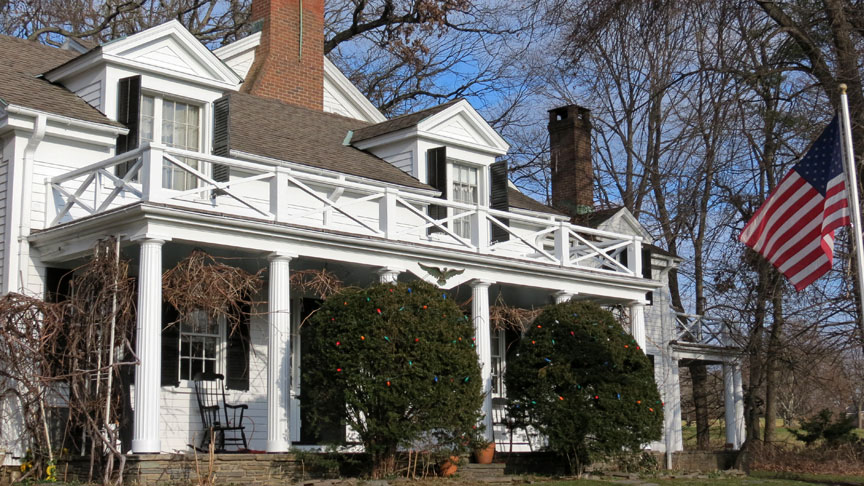 Manson Inn
---
---