Lookout Mountain Incline Railway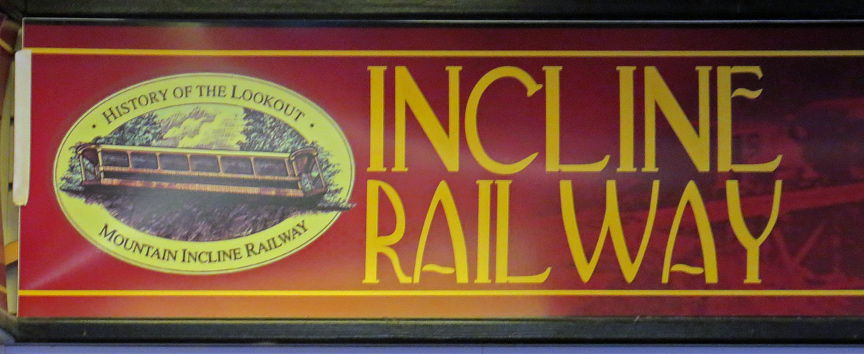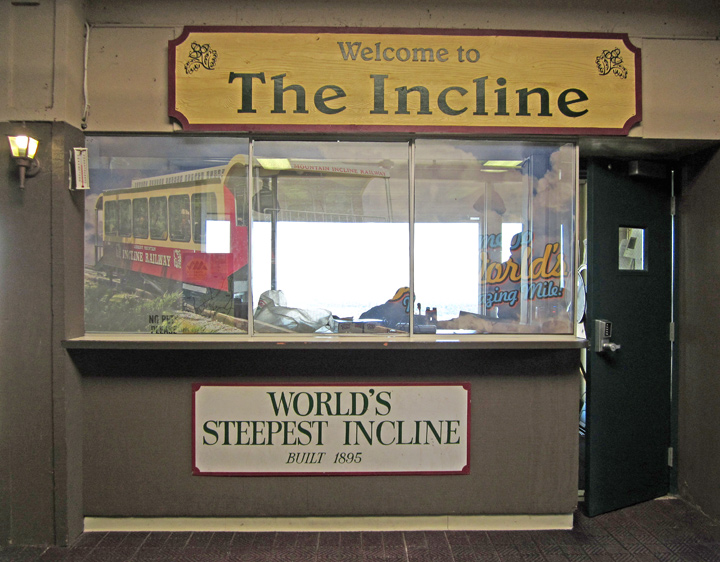 The Lookout Mountain Incline Railway is an inclined plane railway located along the side of Lookout Mountain in the historic St. Elmo neighborhood of Chattanooga, Tennessee, in the United States. Passengers are transported from St. Elmo's Station at the base, to Point Park at the mountain summit, which overlooks the city and the Tennessee River. The railway is approximately one mile (1.6 km) in length (single track except for a short two-track stretch (passing loop) at the midway point, allowing operation of two cars at one time), and has a maximum grade of 72.7%. It is billed as one of the world's steepest passenger railways.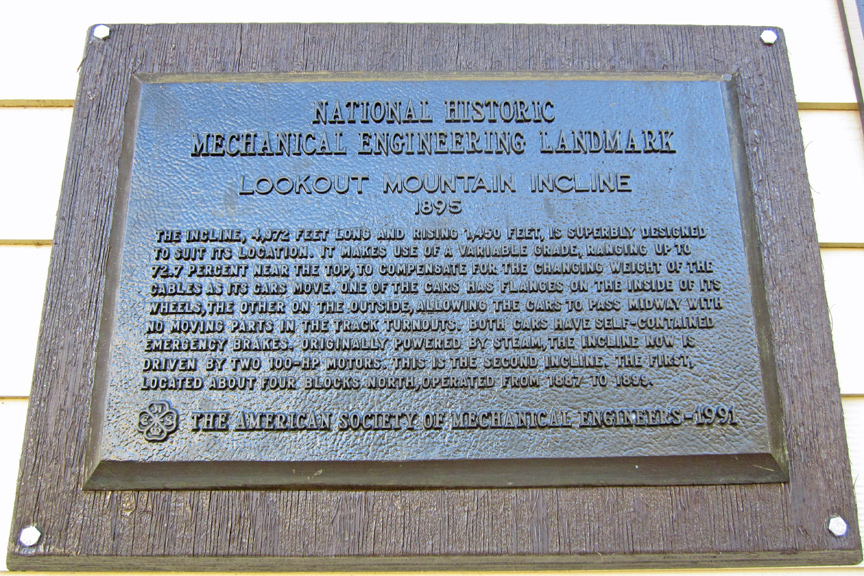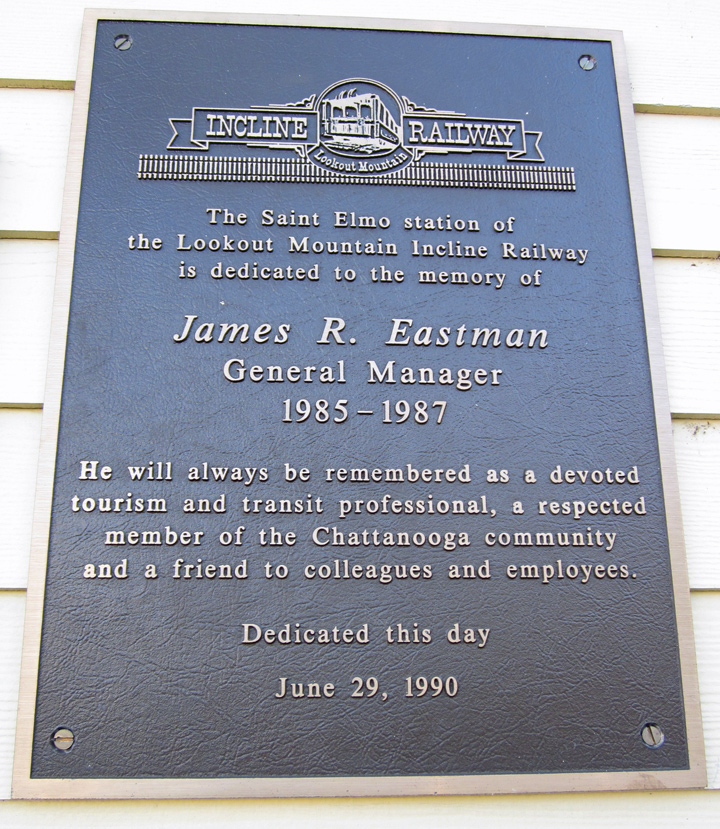 The Incline Railway opened on November 16, 1895, and was the second of two inclines constructed on Lookout Mountain; the first was the Chattanooga and Lookout Mountain Railway, which operated from 1886 to 1898. The railway is now operated by the Chattanooga Area Regional Transportation Authority, the area's public transit agency.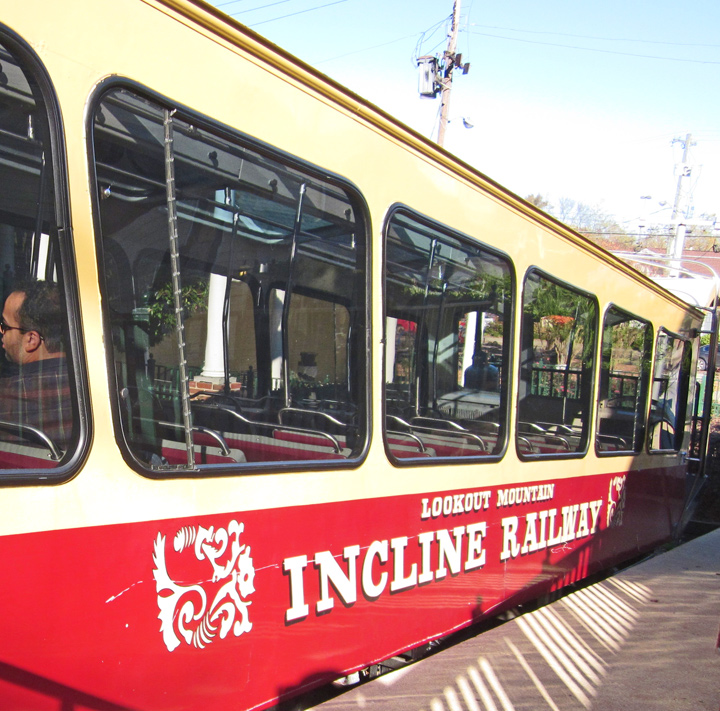 The Incline Railway is a well-known and beloved Chattanooga landmark; the railway has been depicted in numerous regional and national publications, including being on TV, most prominently on Larry the Cable Guy's Only in America with Larry the Cable Guy in February 2011
Text from Wikipedia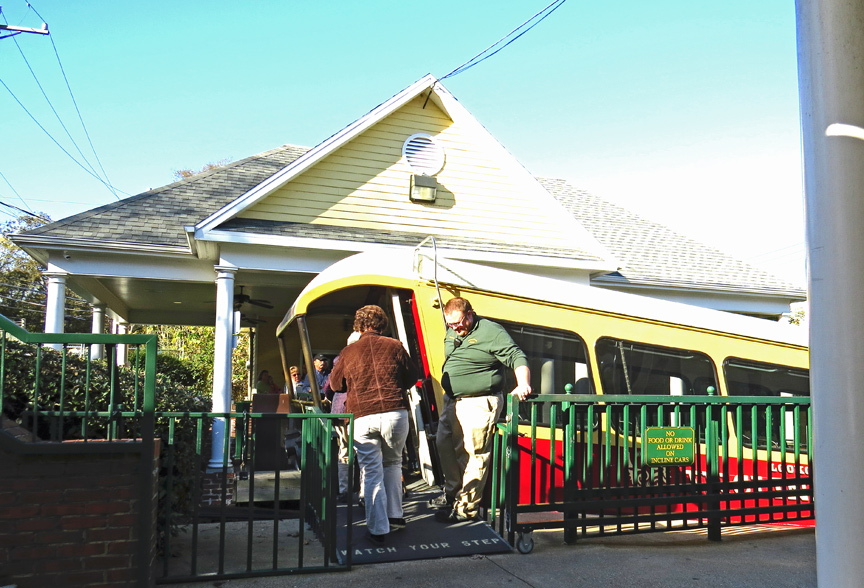 loading passengers at lower station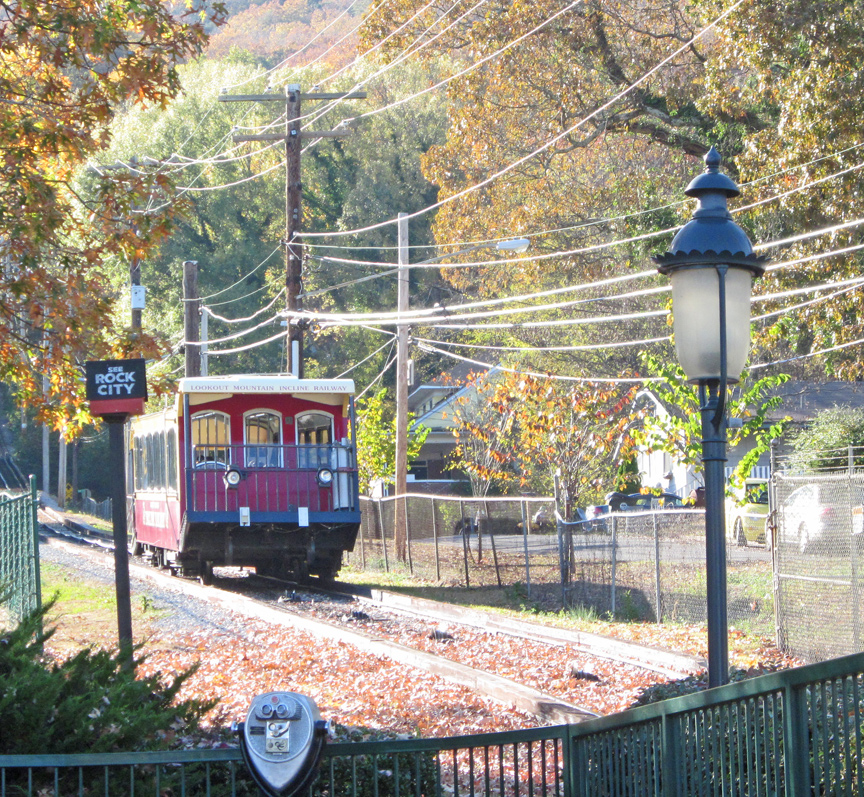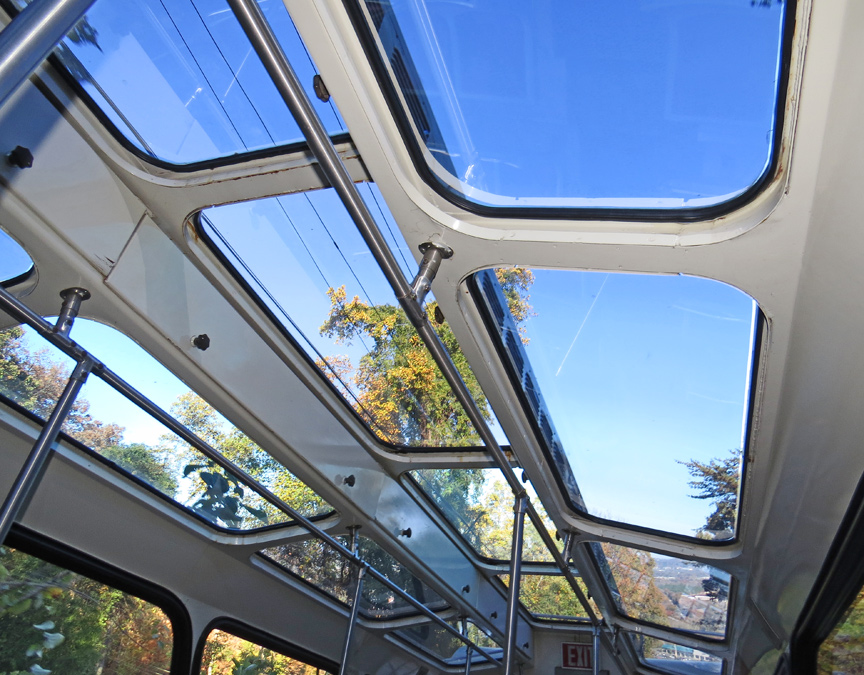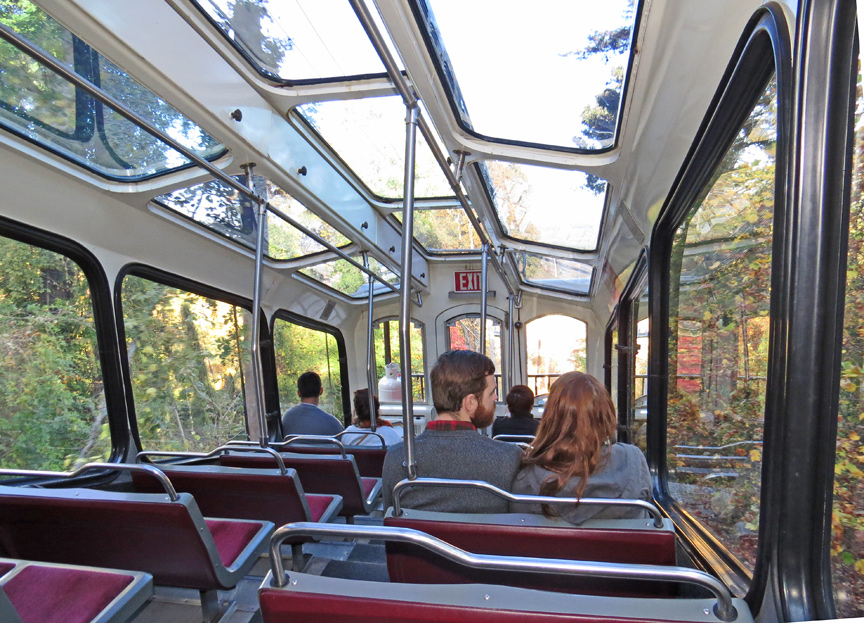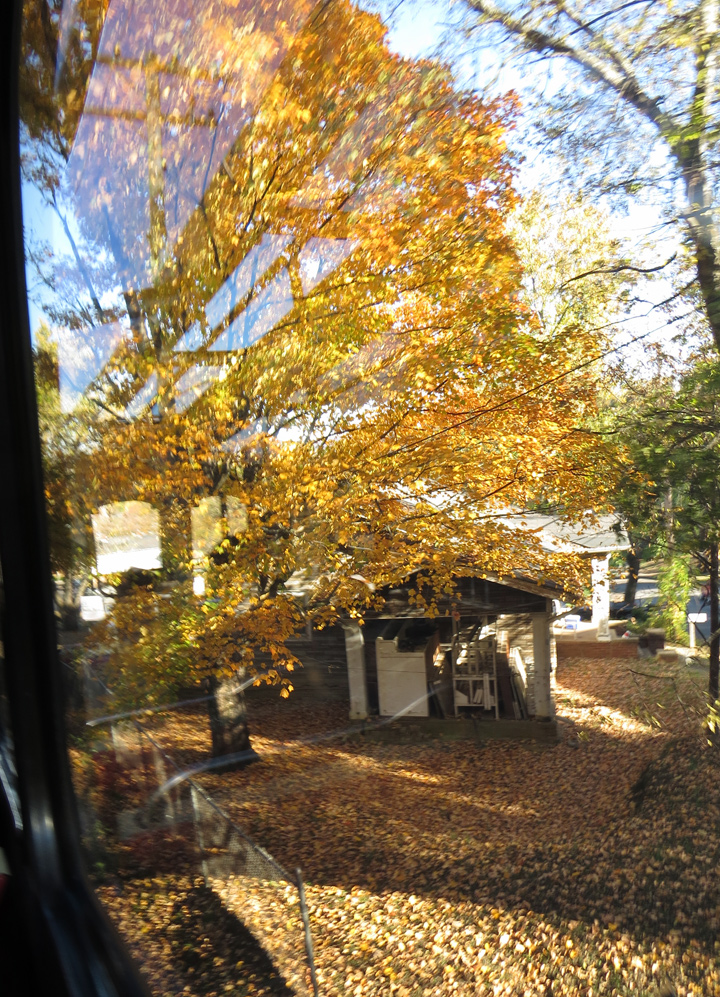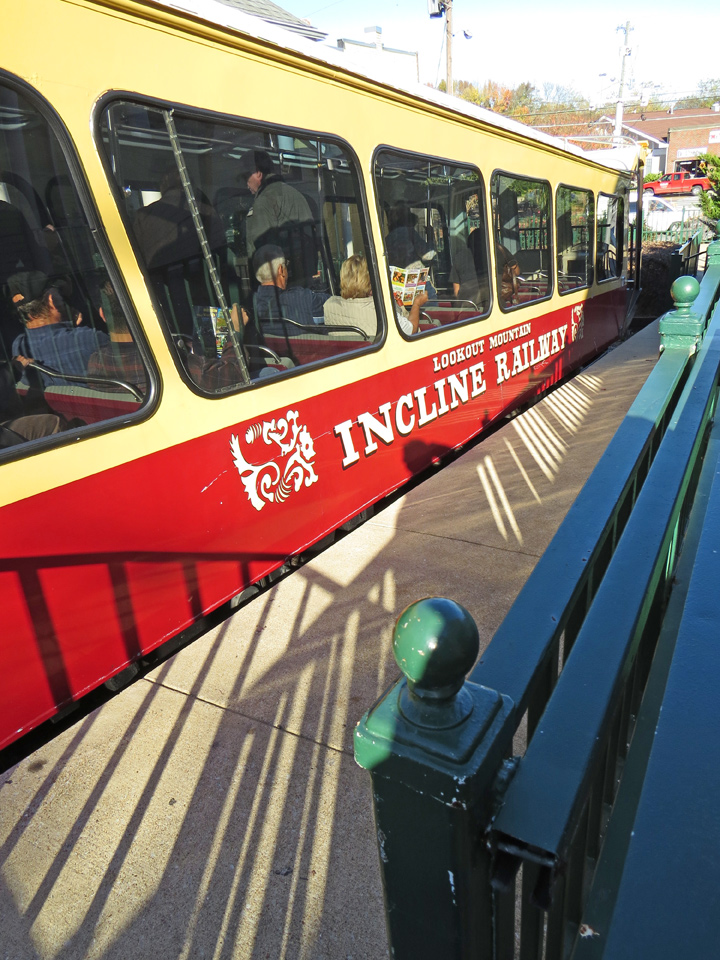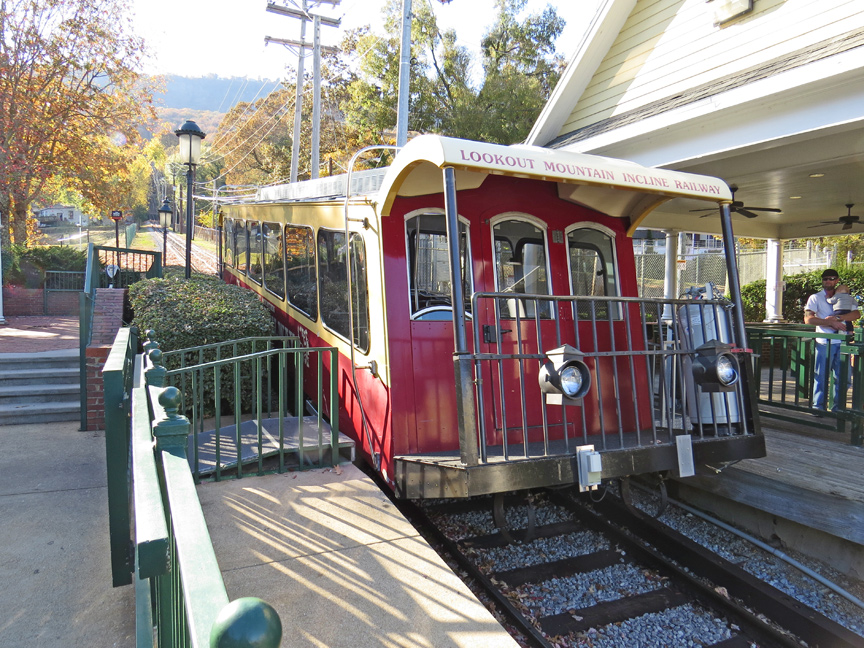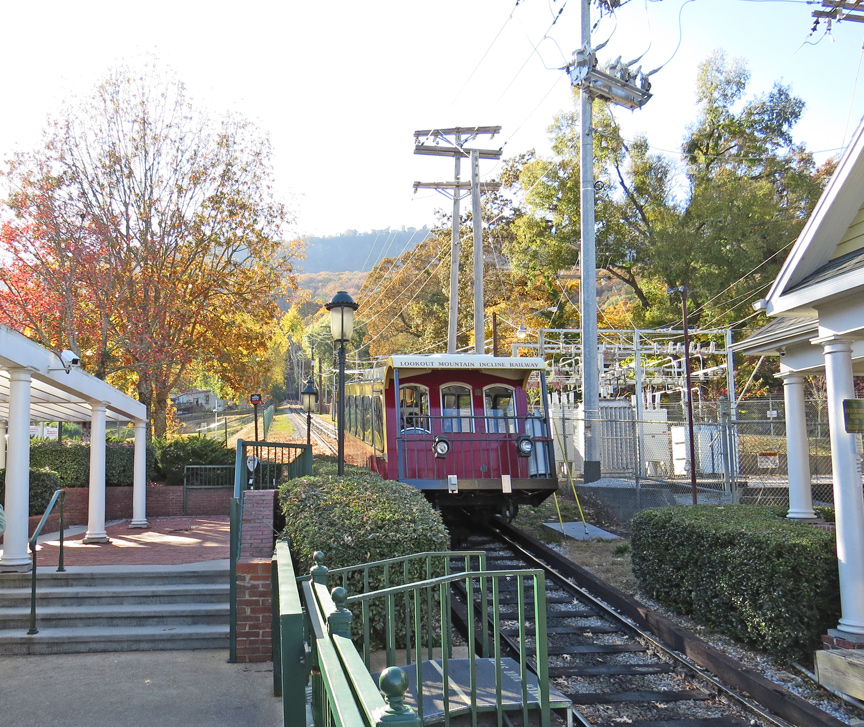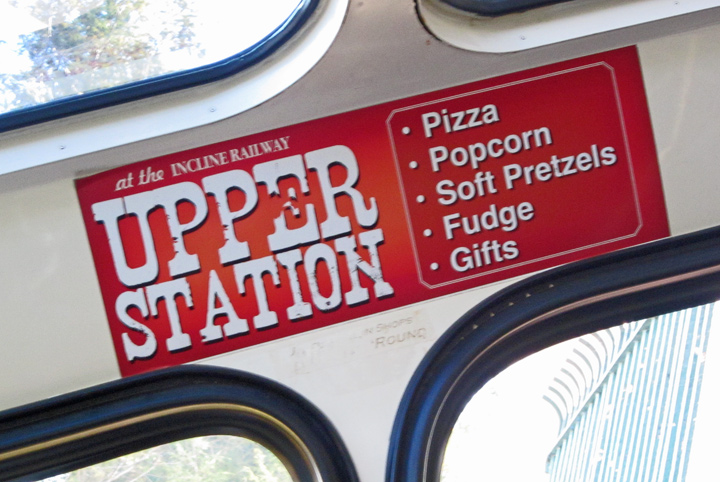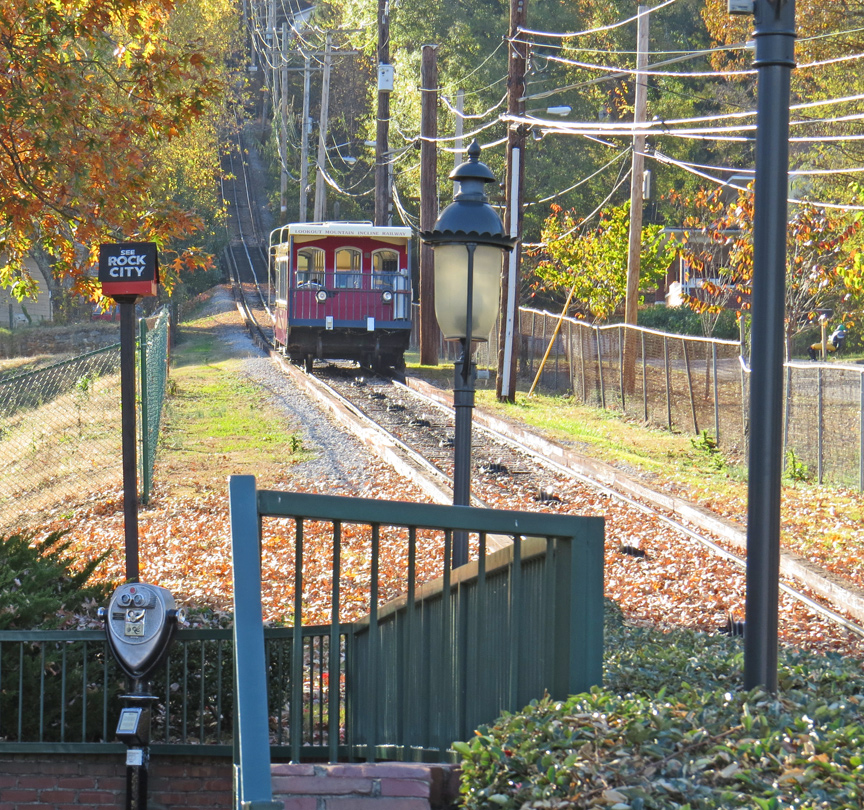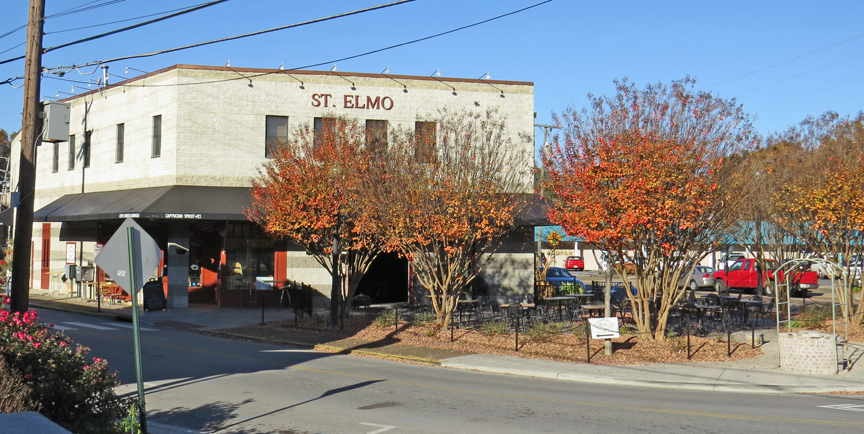 at the lower station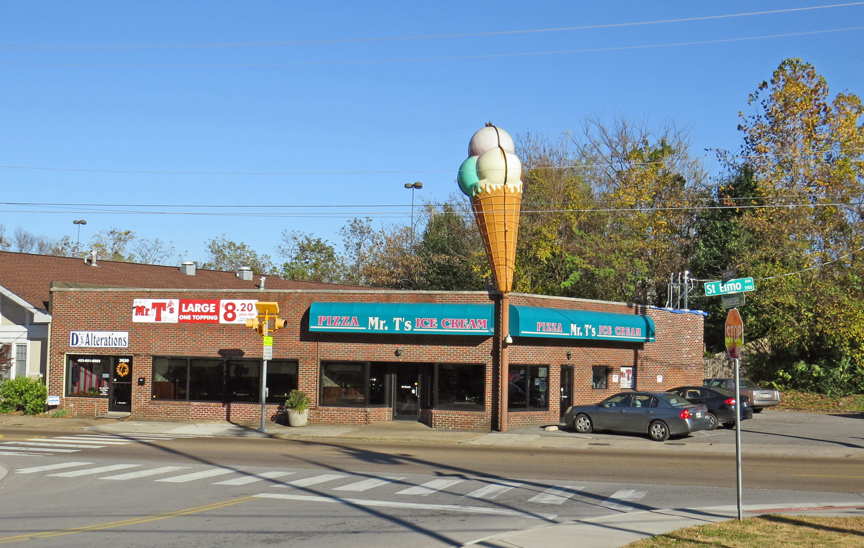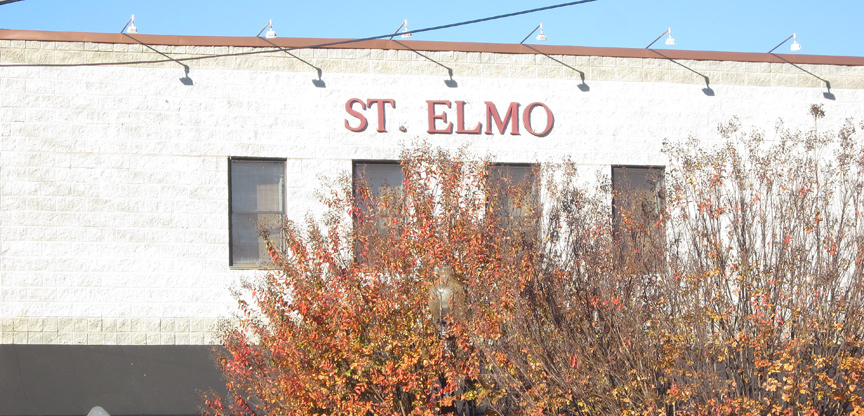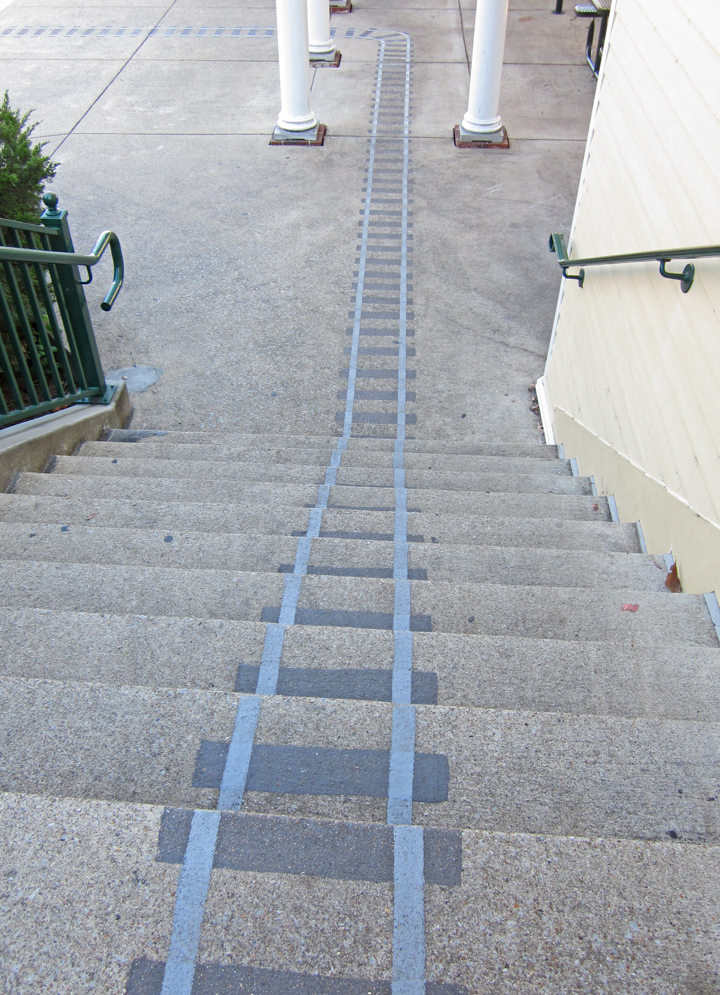 walk to the loading point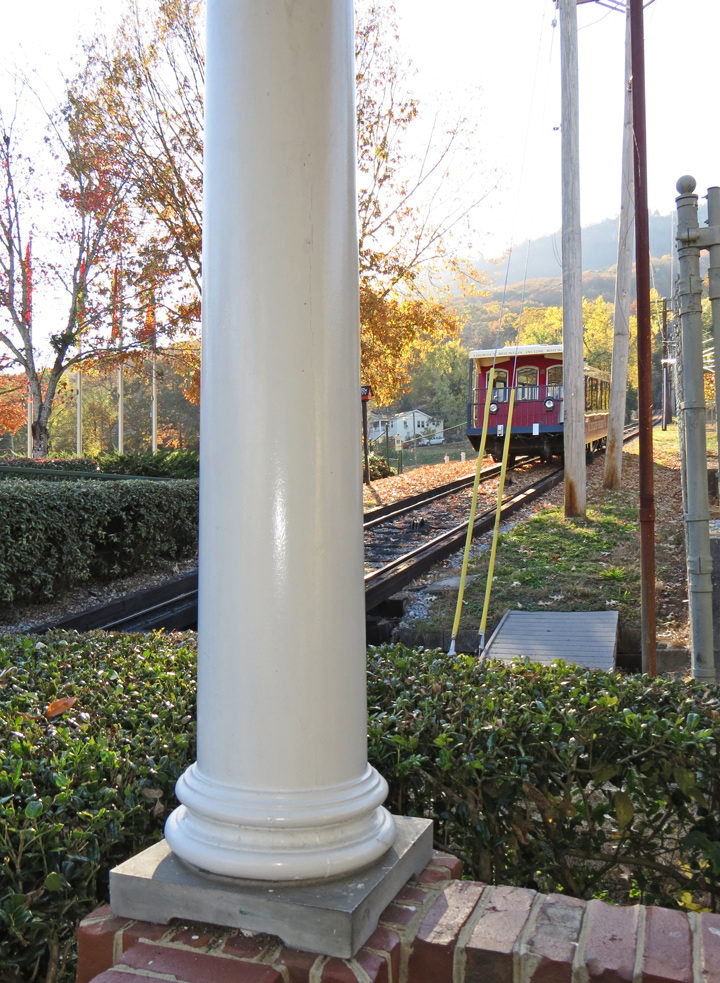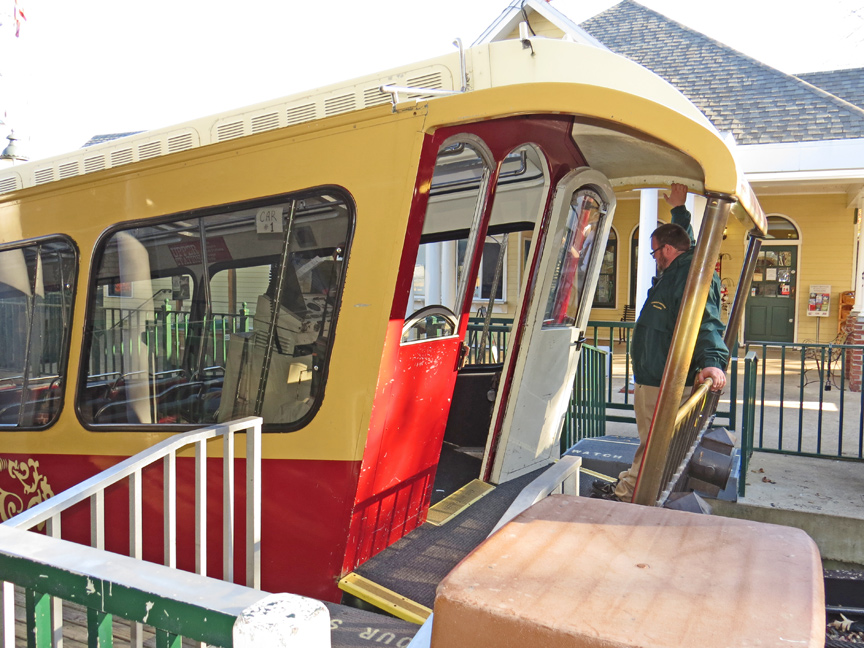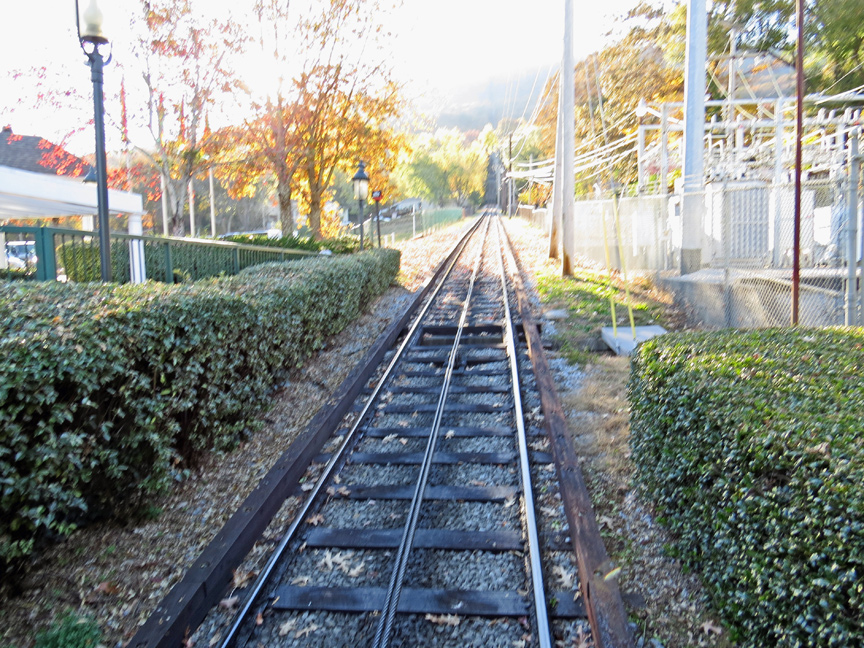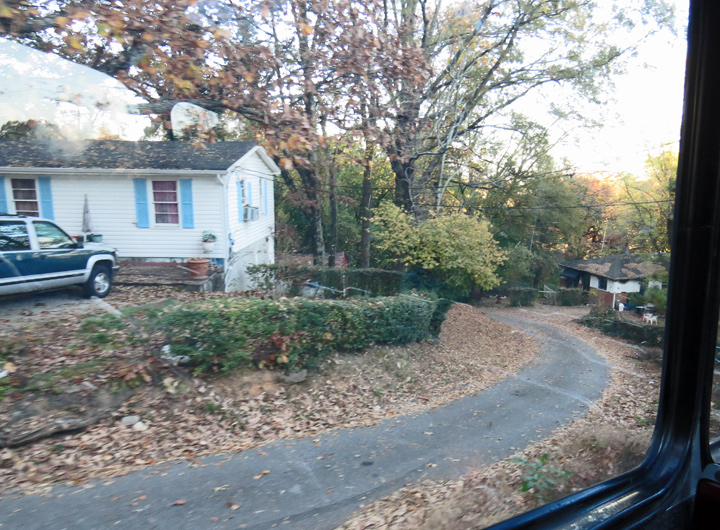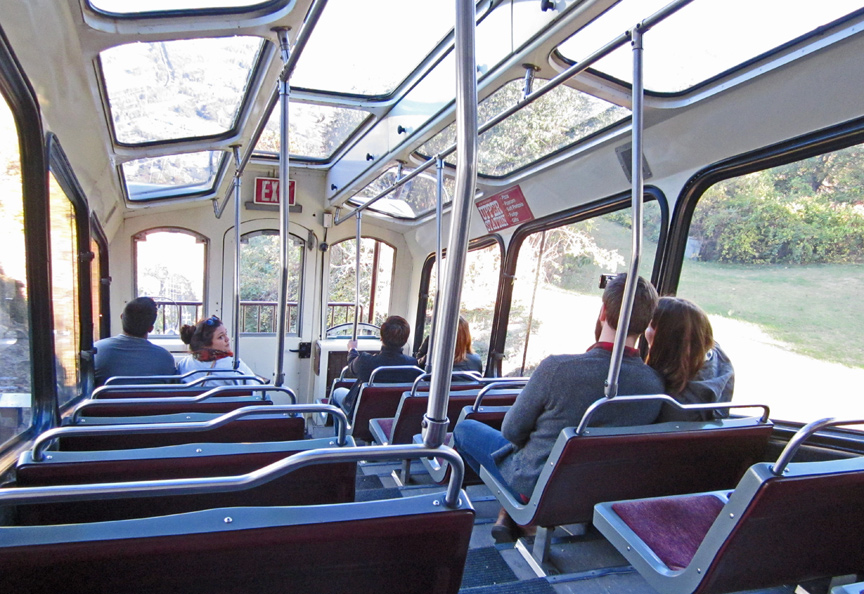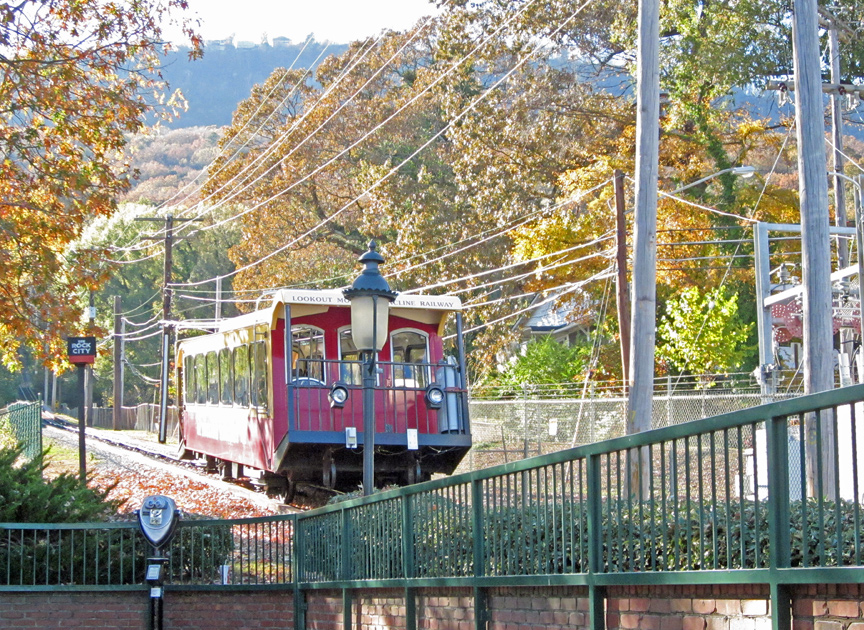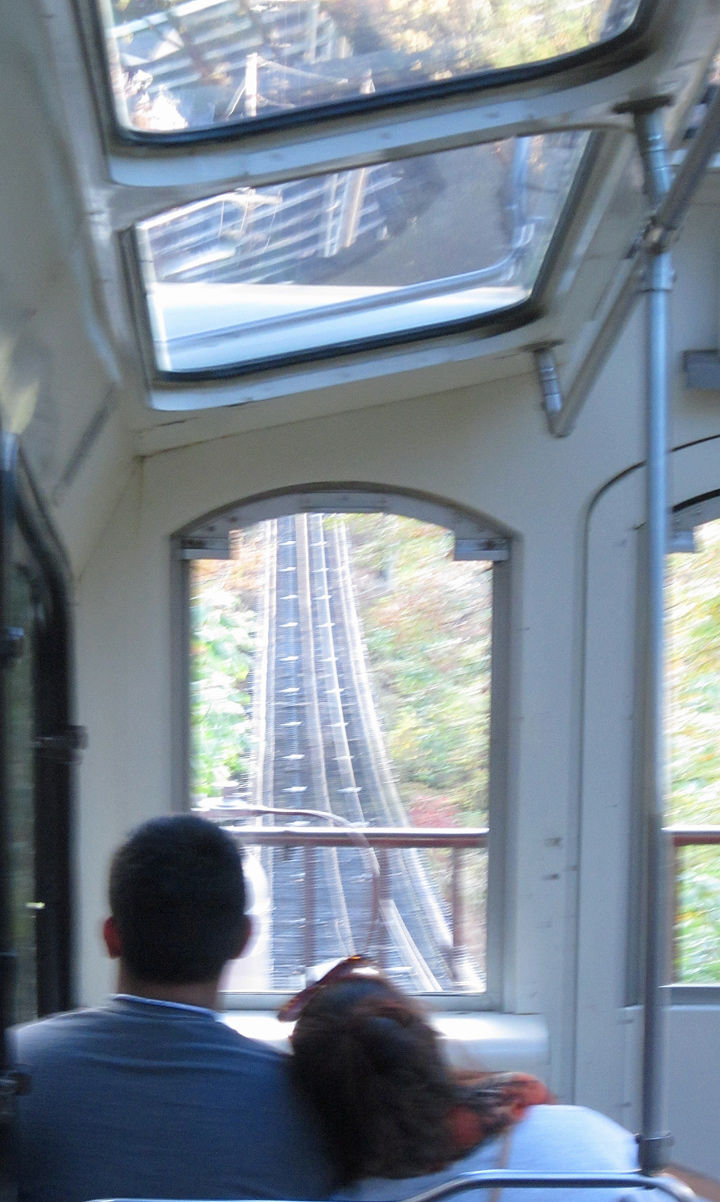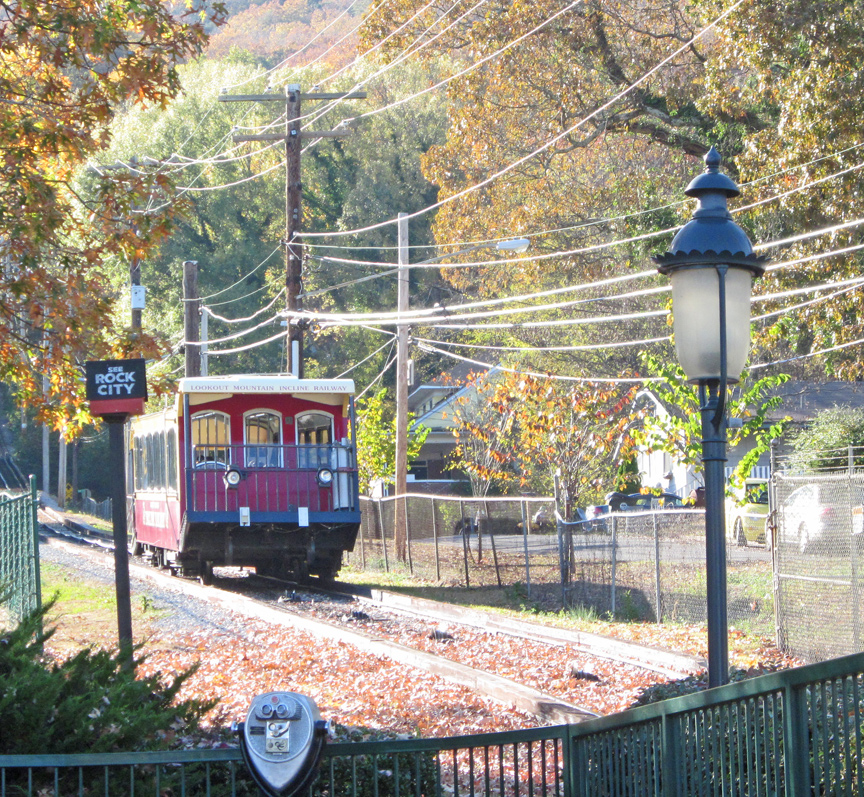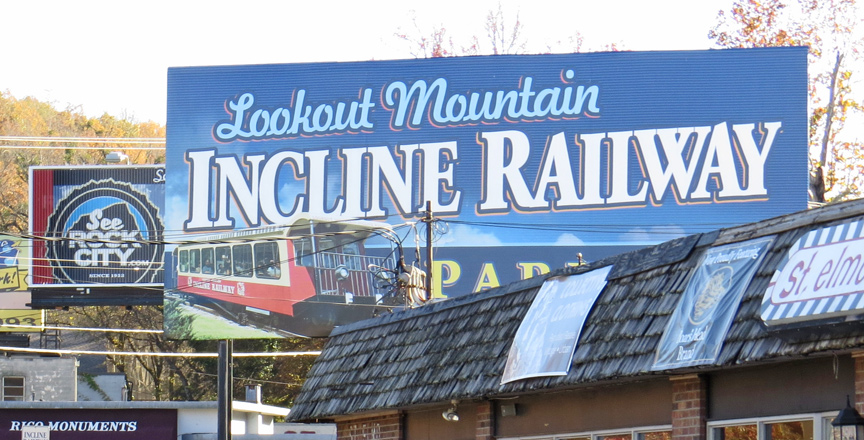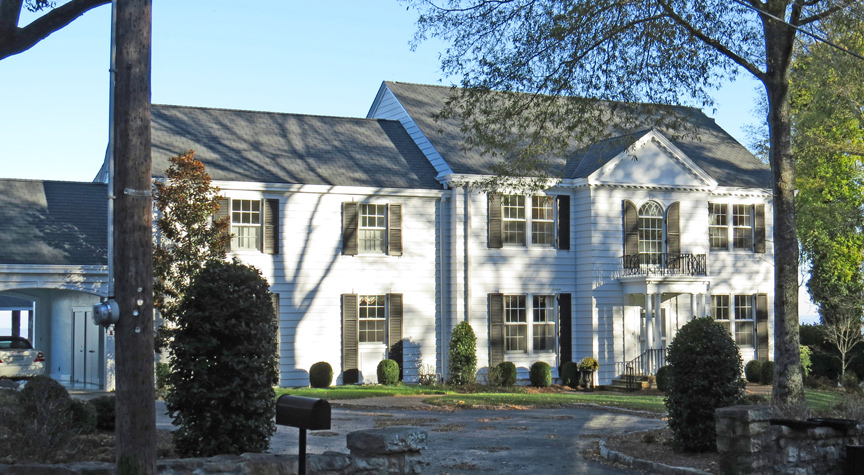 residence on lookout mountain
---
---