Elkhart

Elkhart is a city in Elkhart County, Indiana, United States. The city is located 15 miles (24 km) east of South Bend, Indiana, 110 miles (180 km) east of Chicago, Illinois, and 150 miles (240 km) north of Indianapolis, Indiana. Elkhart has the larger population of the two principal cities of the Elkhart-Goshen Metropolitan Statistical Area, which in turn is part of the South Bend-Elkhart-Mishawaka Combined Statistical Area, in a region commonly known as Michiana. The population was 50,949 at the 2010 census. Despite the shared name, it is not the county seat of Elkhart County; that position is held by the city of Goshen, located about 10 miles (16 km) southeast of Elkhart.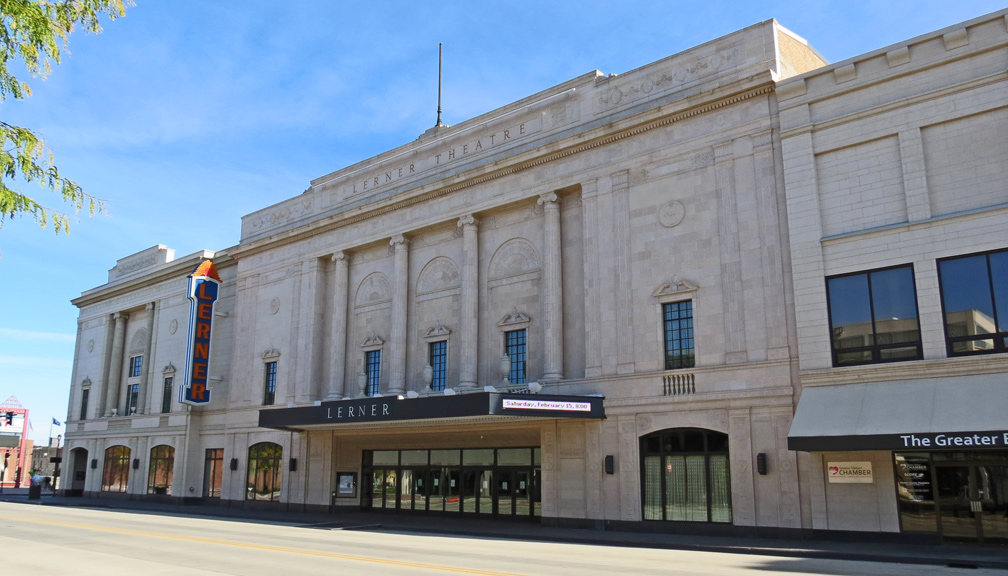 Lerner Theatre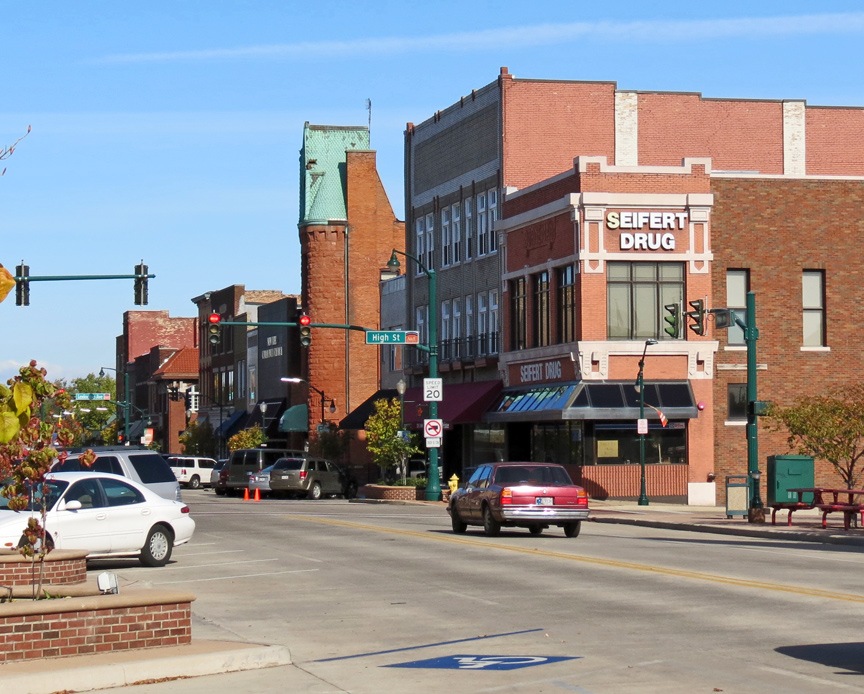 At the beginning of the 19th century, the area now known as Elkhart was mainly inhabited by the Ottawa, Chippewa, and Potawatomi Indian tribes. In 1829, the Village of Pulaski was established, consisting of a Post Office, mill, and a few houses on the north side of the St. Joseph River. Two years later, Dr. Havilah Beardsley moved westward from Ohio and purchased one square mile of land from Pierre Moran (a half French, half Native American Potawatomi Chief) in order to establish a rival town named Elkhart. In 1839, the Pulaski Post Office was officially changed to Elkhart.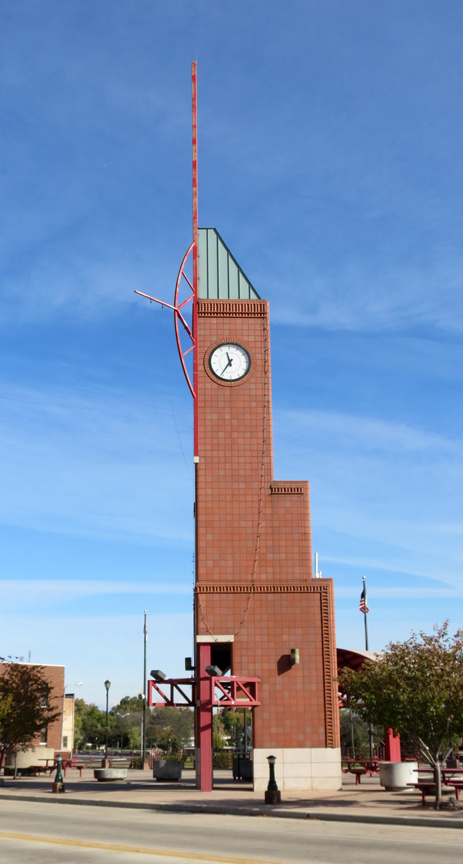 By the late 19th century and early 20th century, musical instrument factories, Miles Medical Company, and numerous mills set up shop and became the base of the economy. In 1934, the first recreational vehicle factory opened in Elkhart. Similar companies followed suit for the remainder of the decade, and the economy continued to grow until the rationing of materials in World War II. After the war, growth picked back up and, by 1949, Elkhart was officially dubbed the "RV Capital of the World.
Text from Wikipedia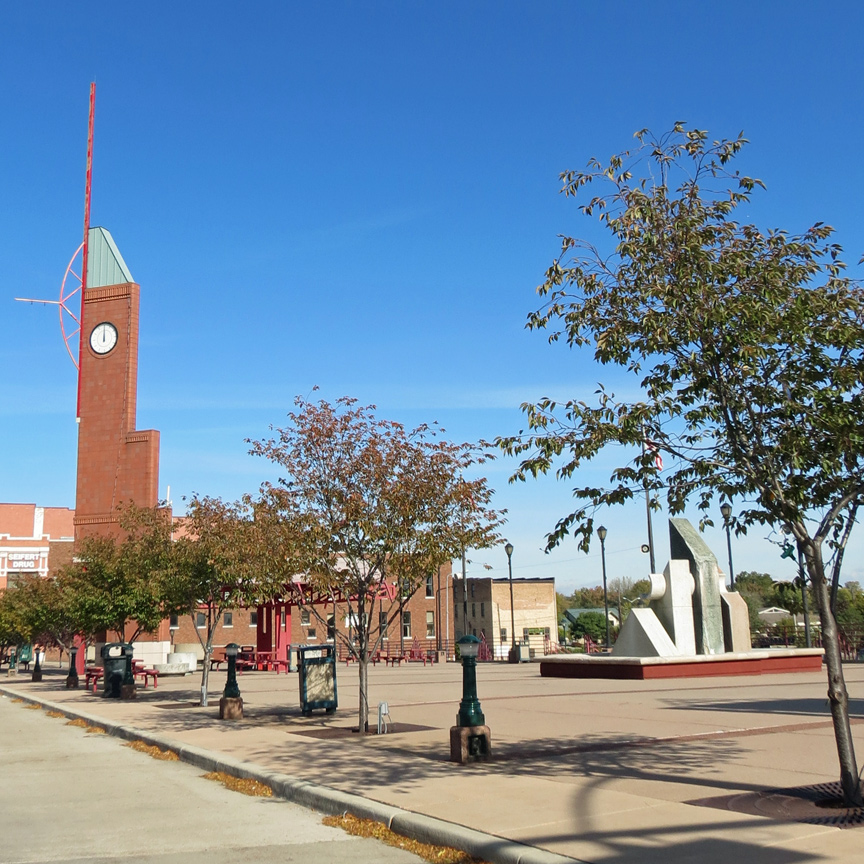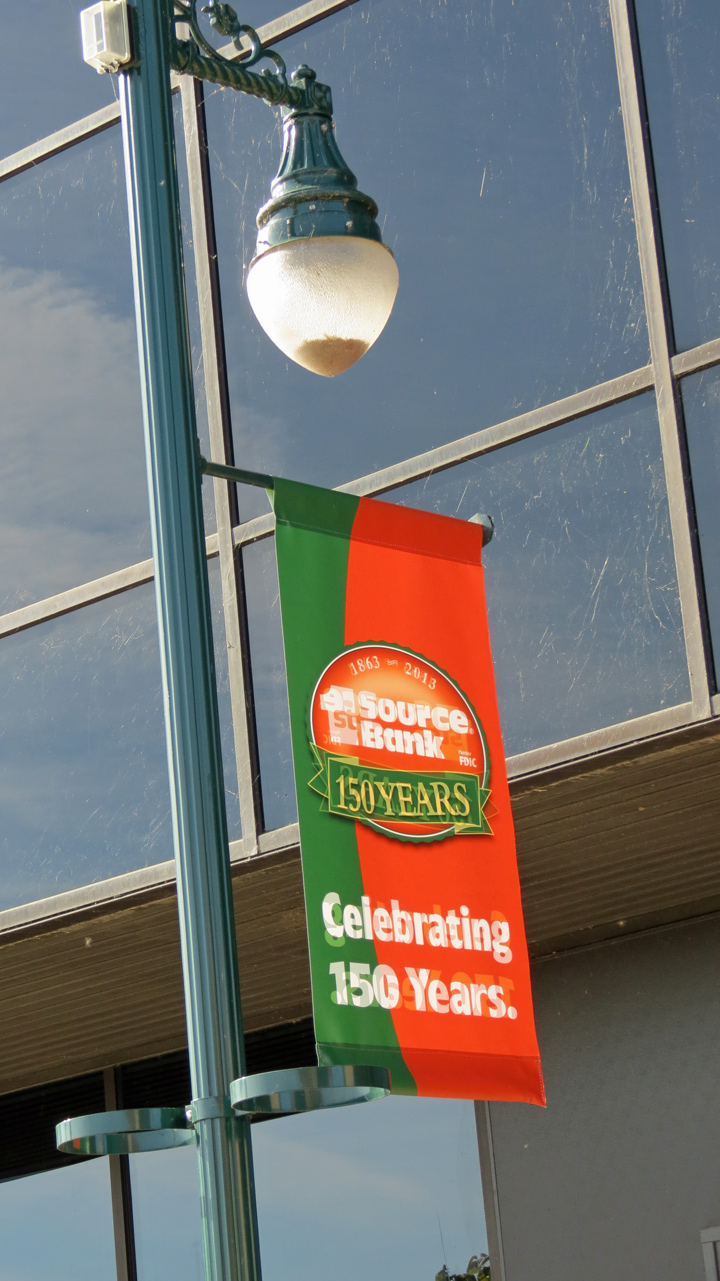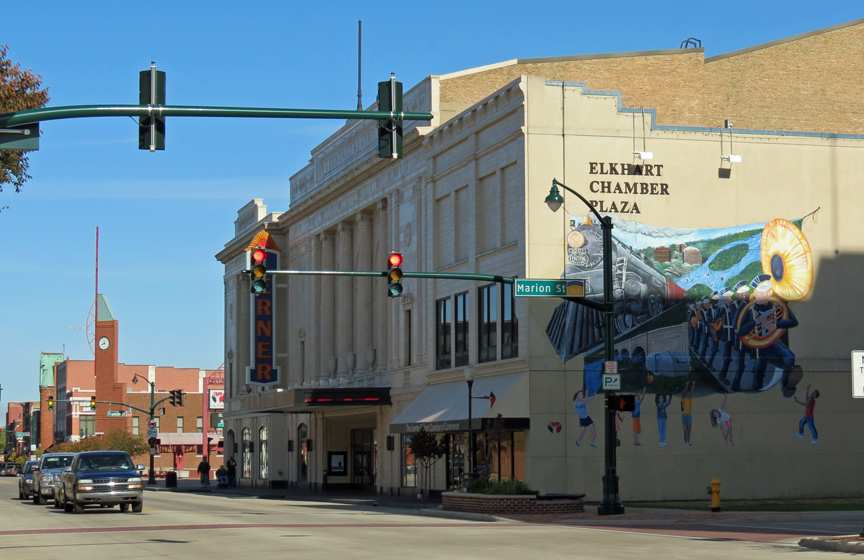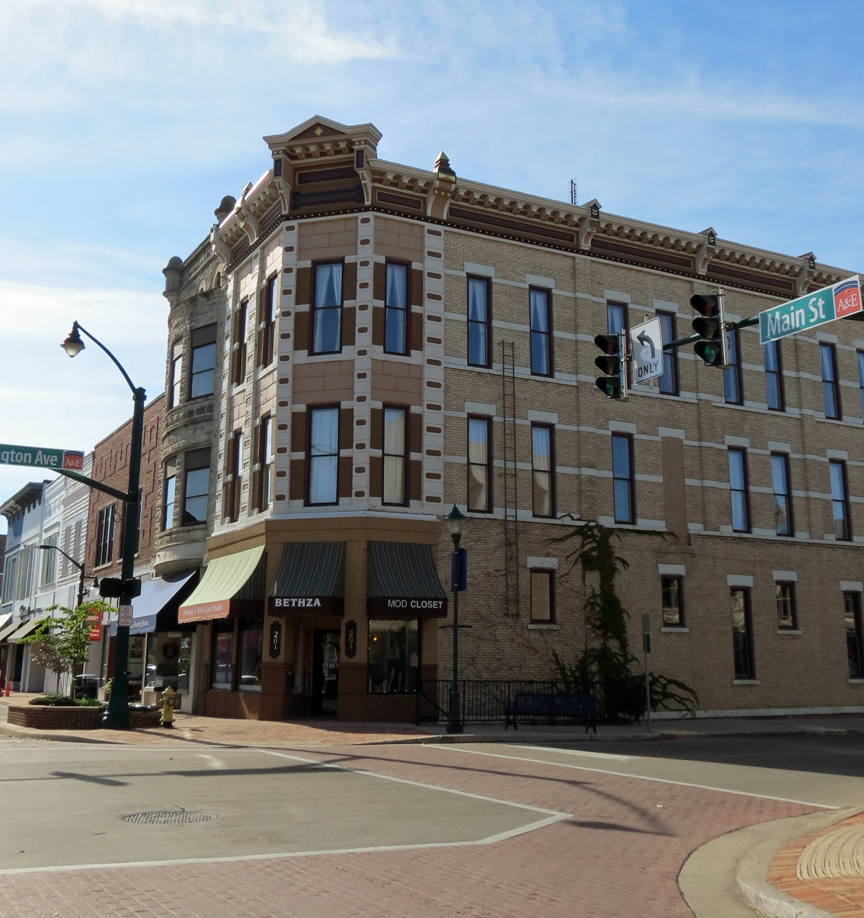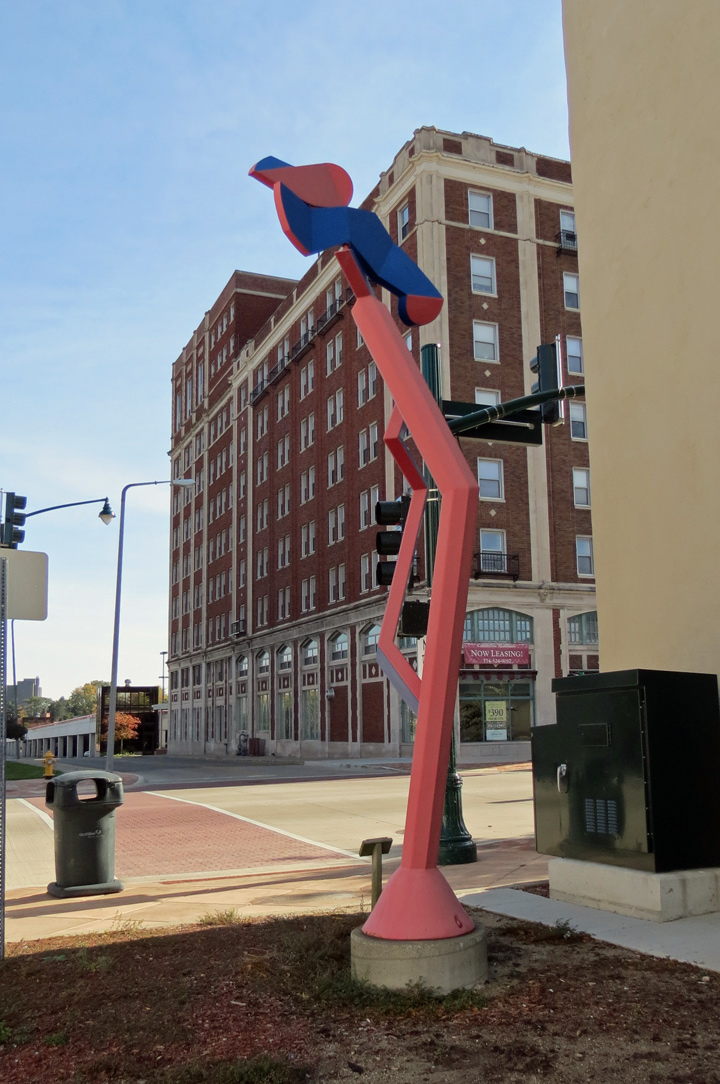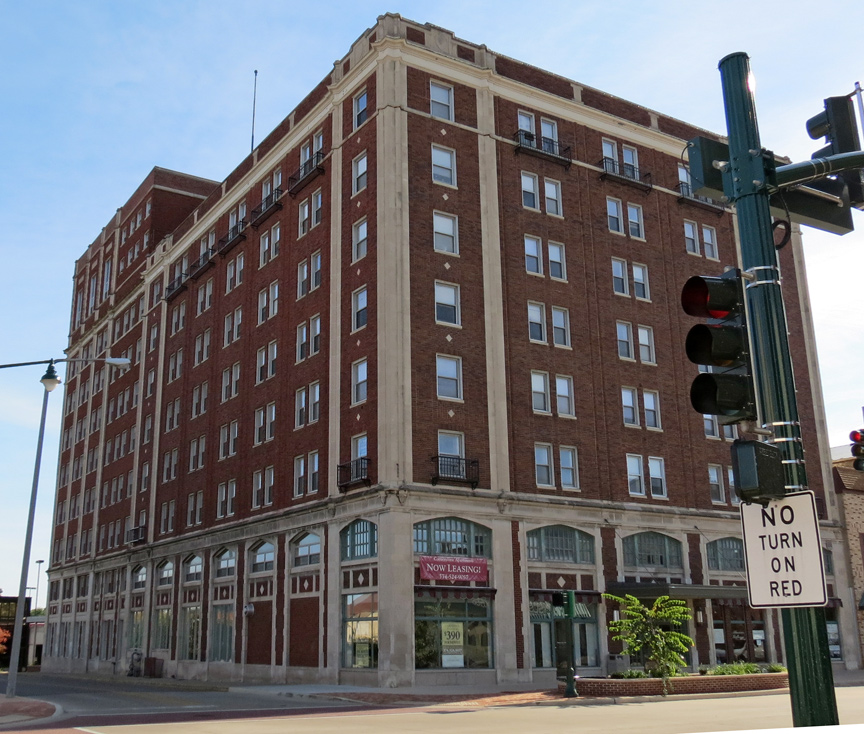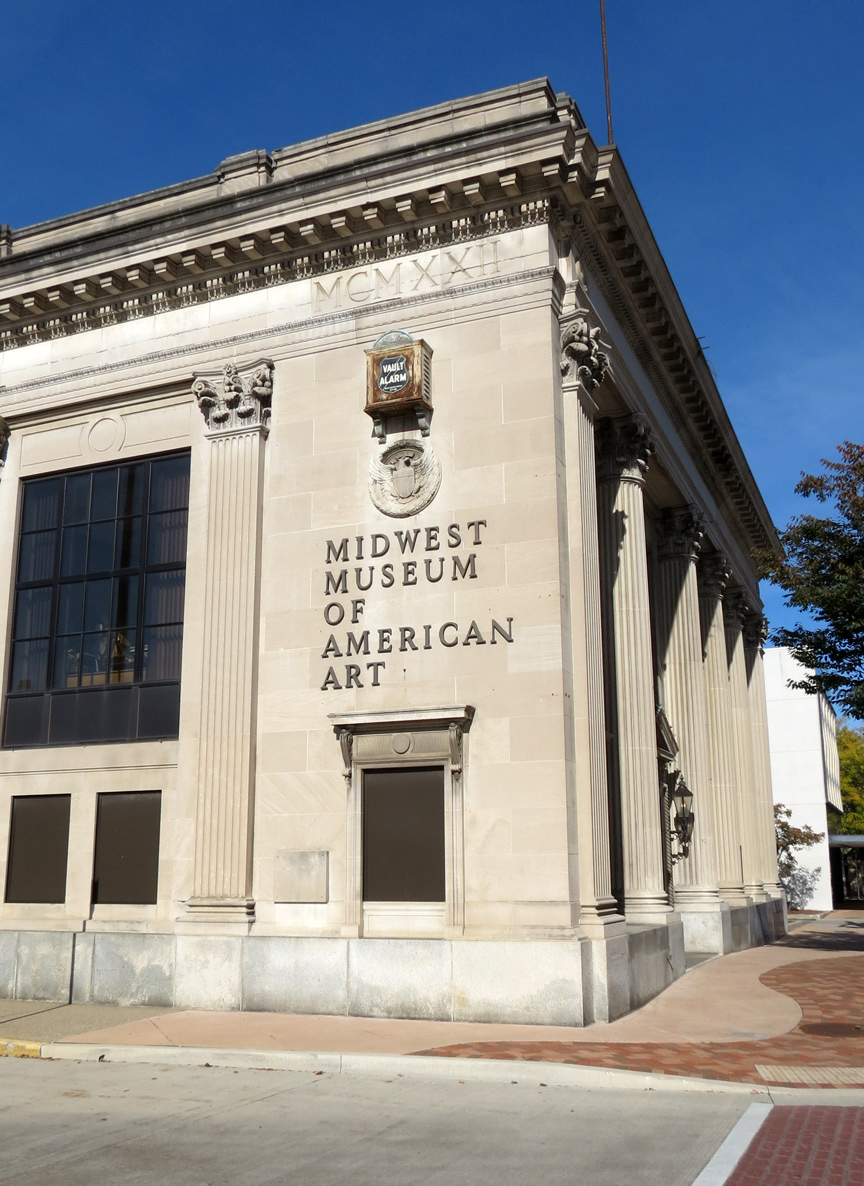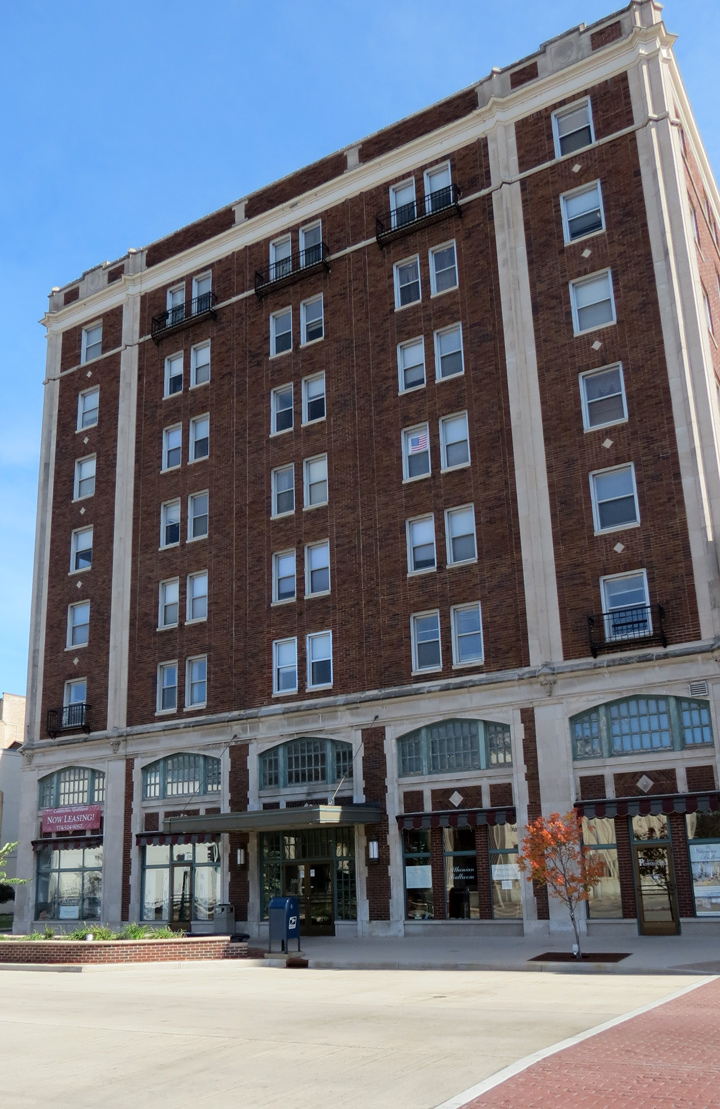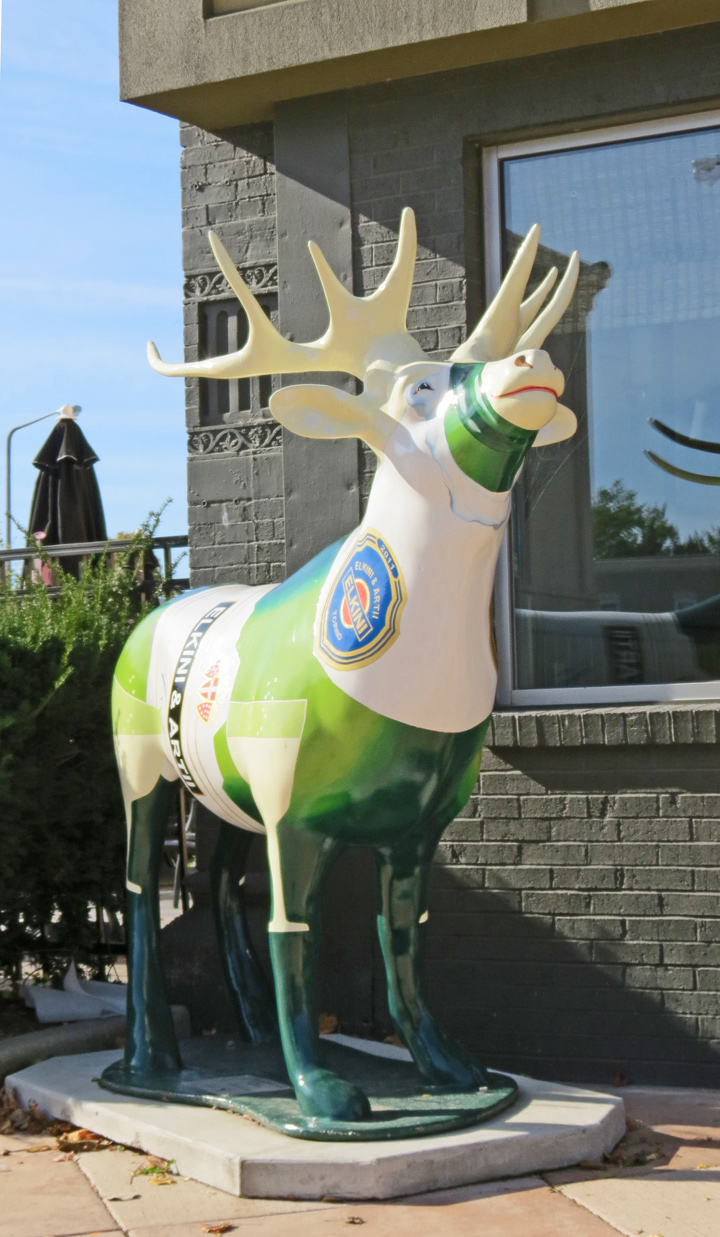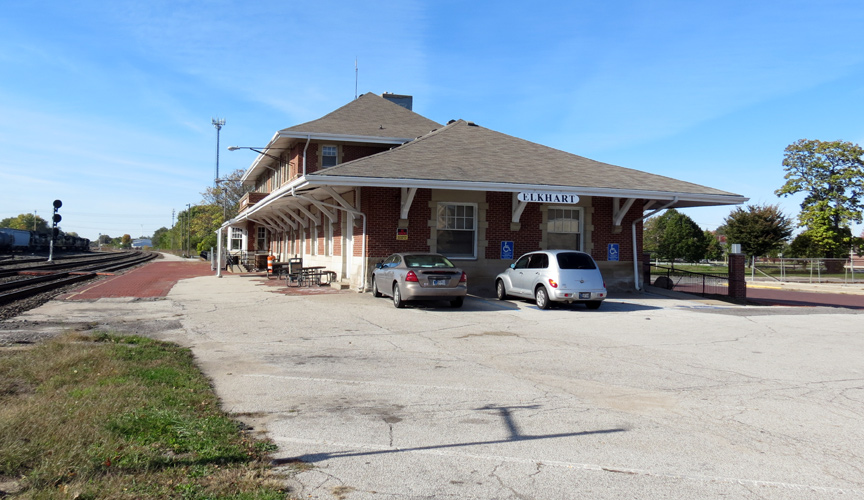 Elkhart train station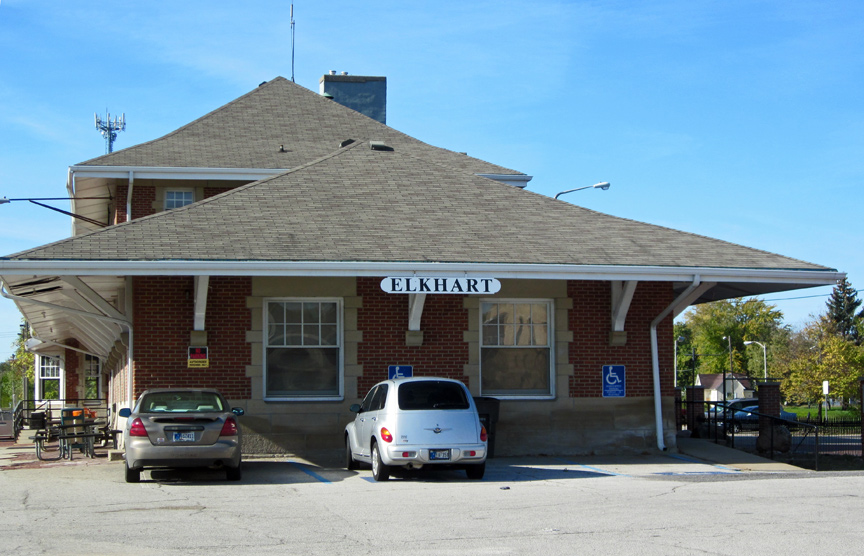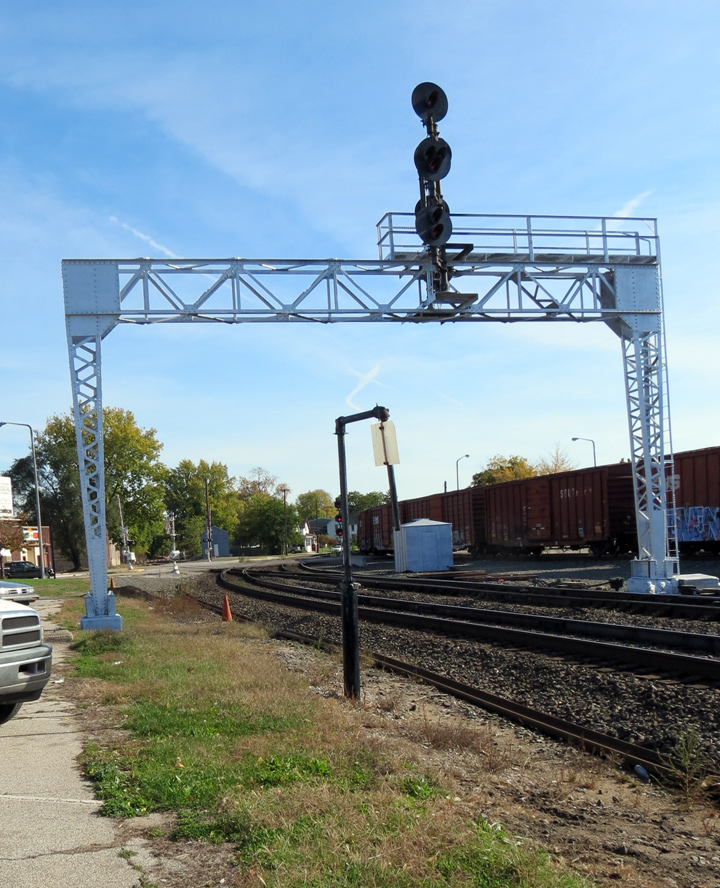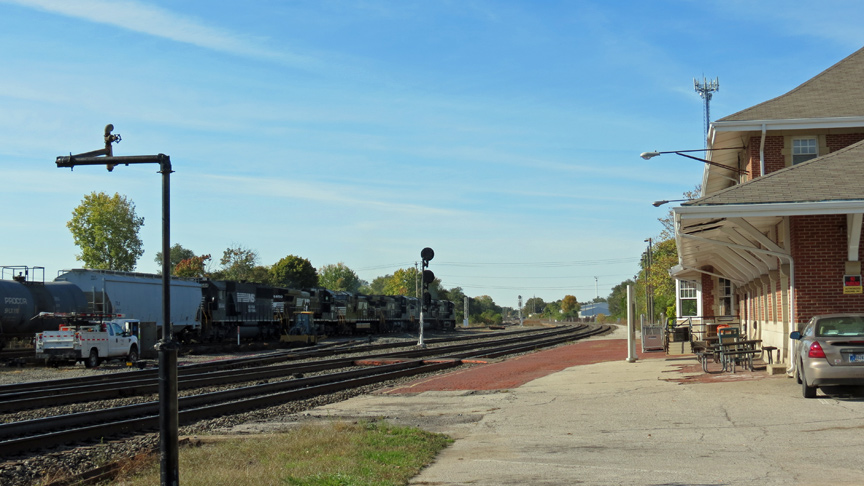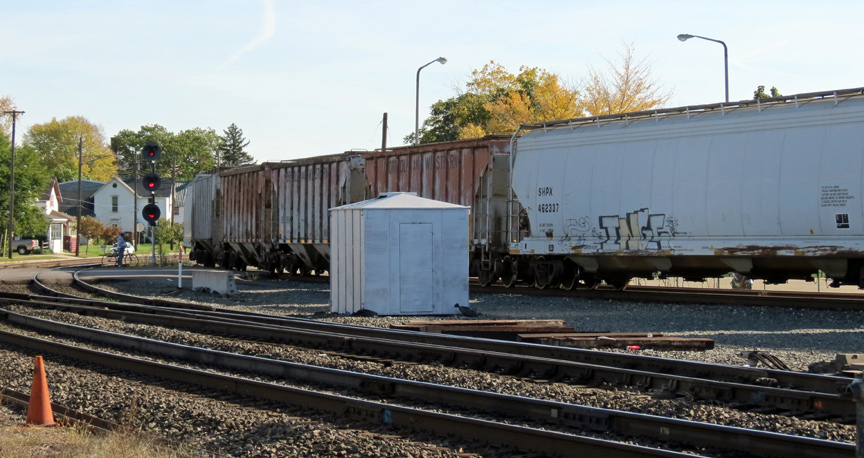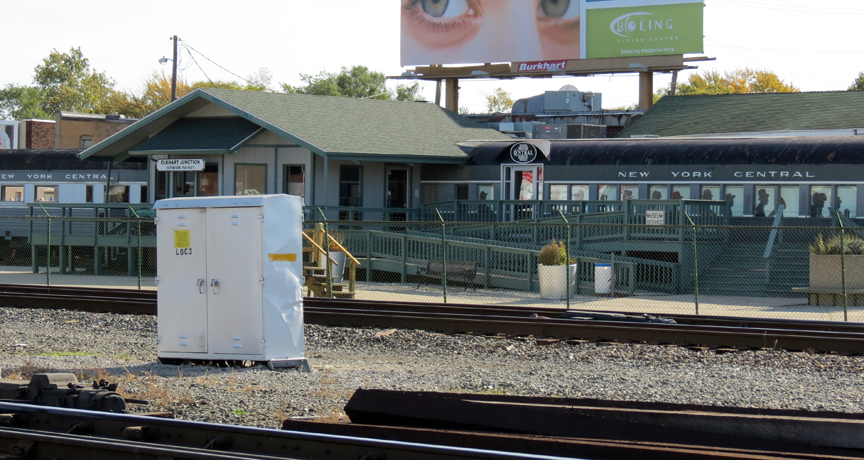 museum commemorating the New York Central system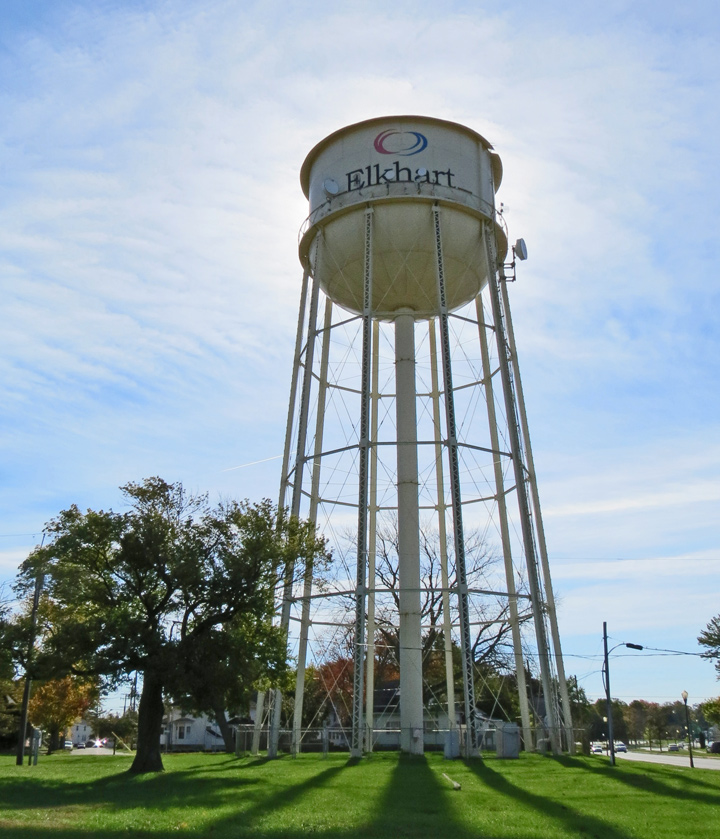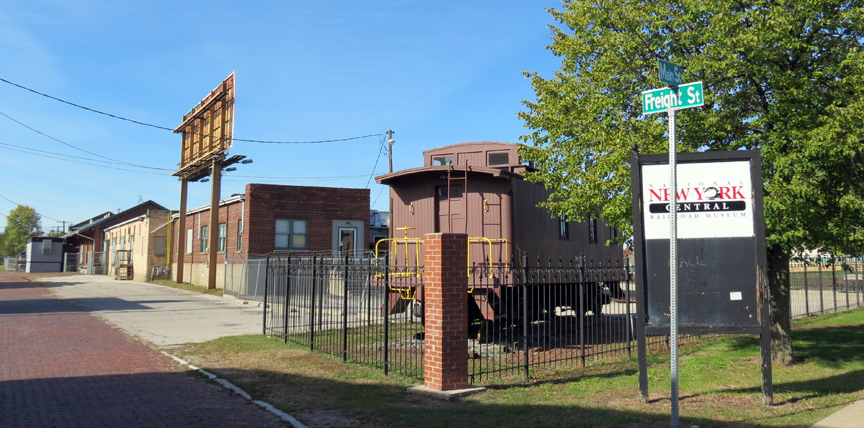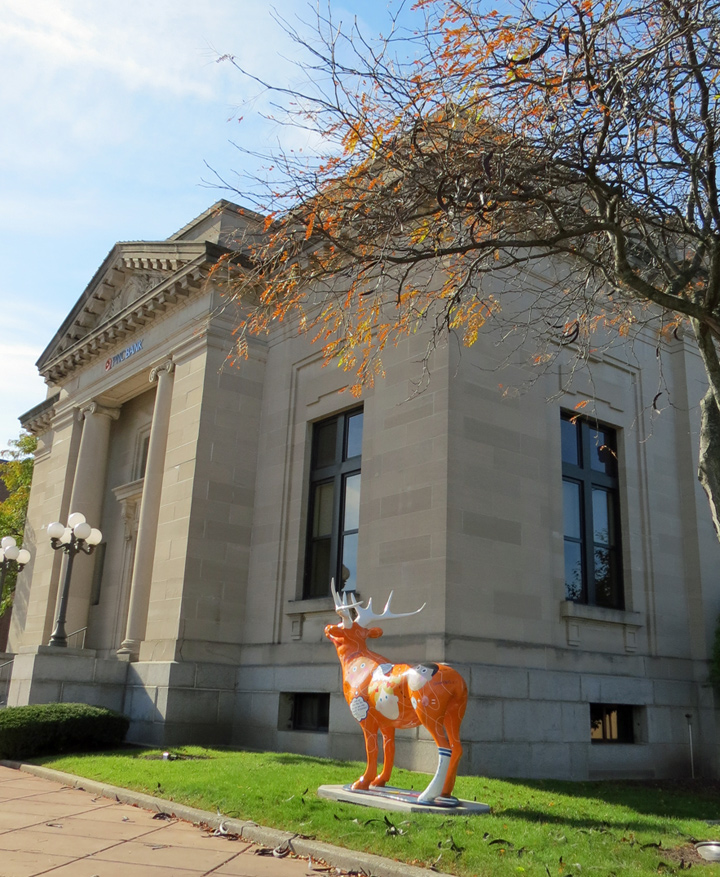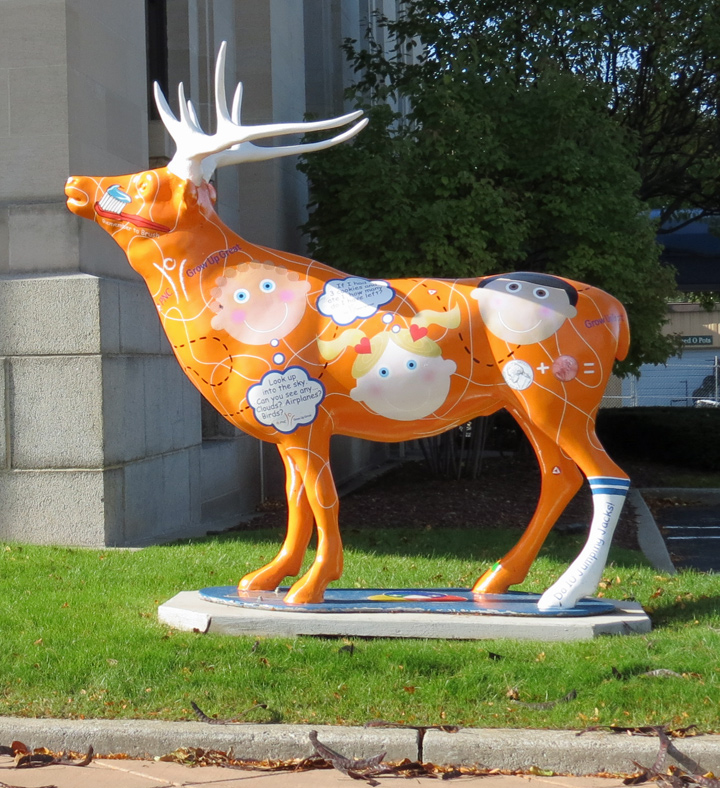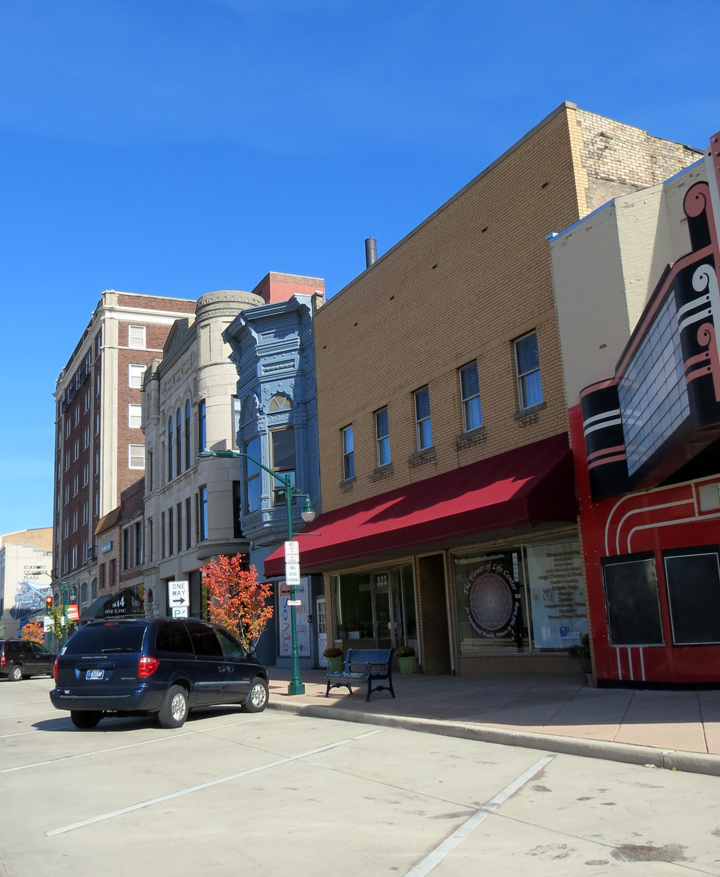 back on Main Street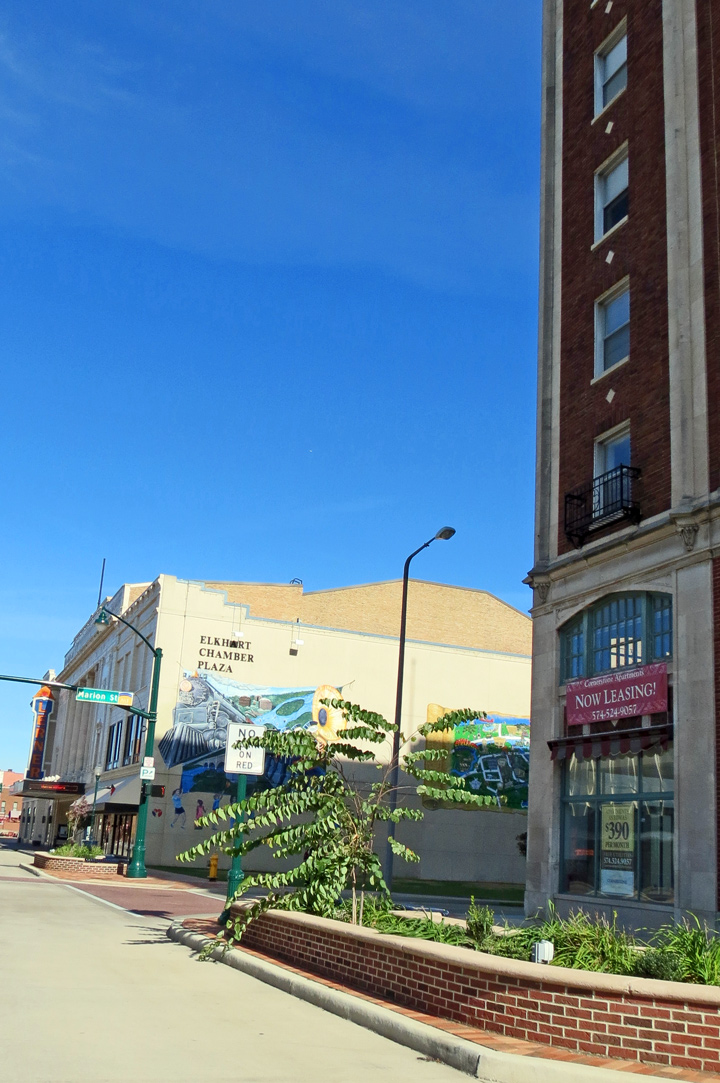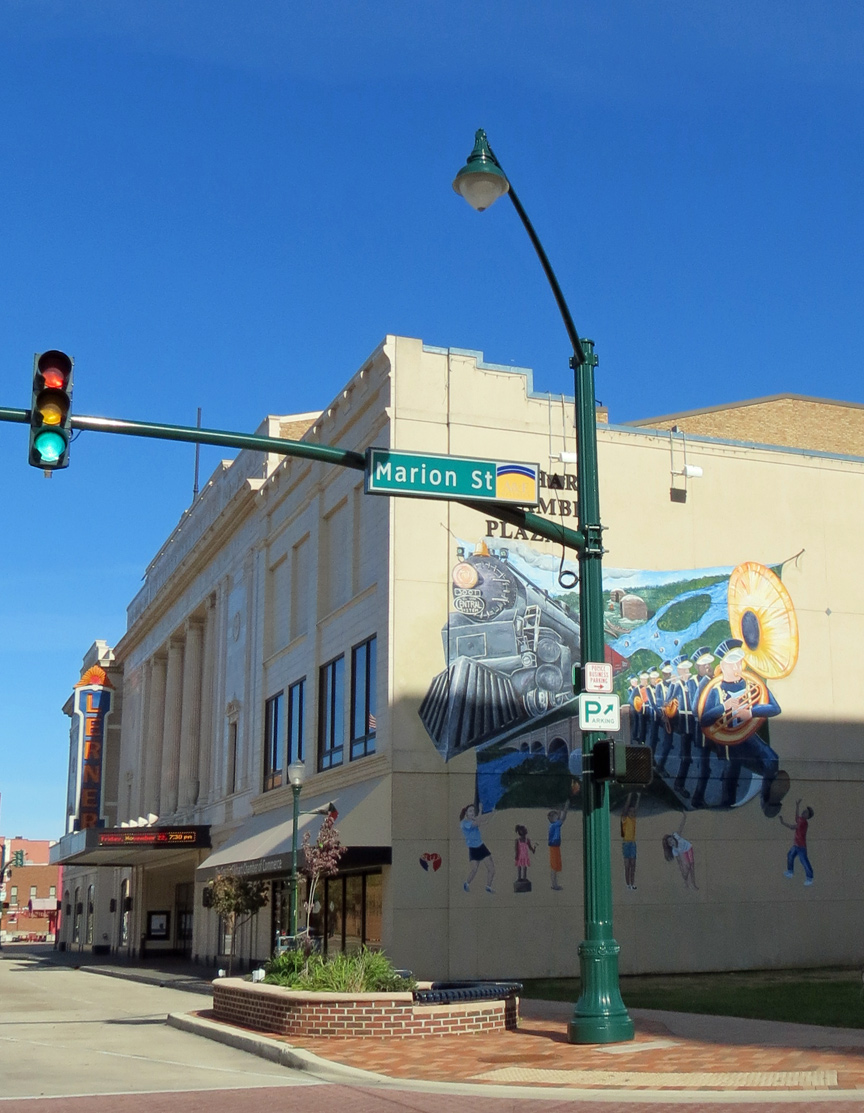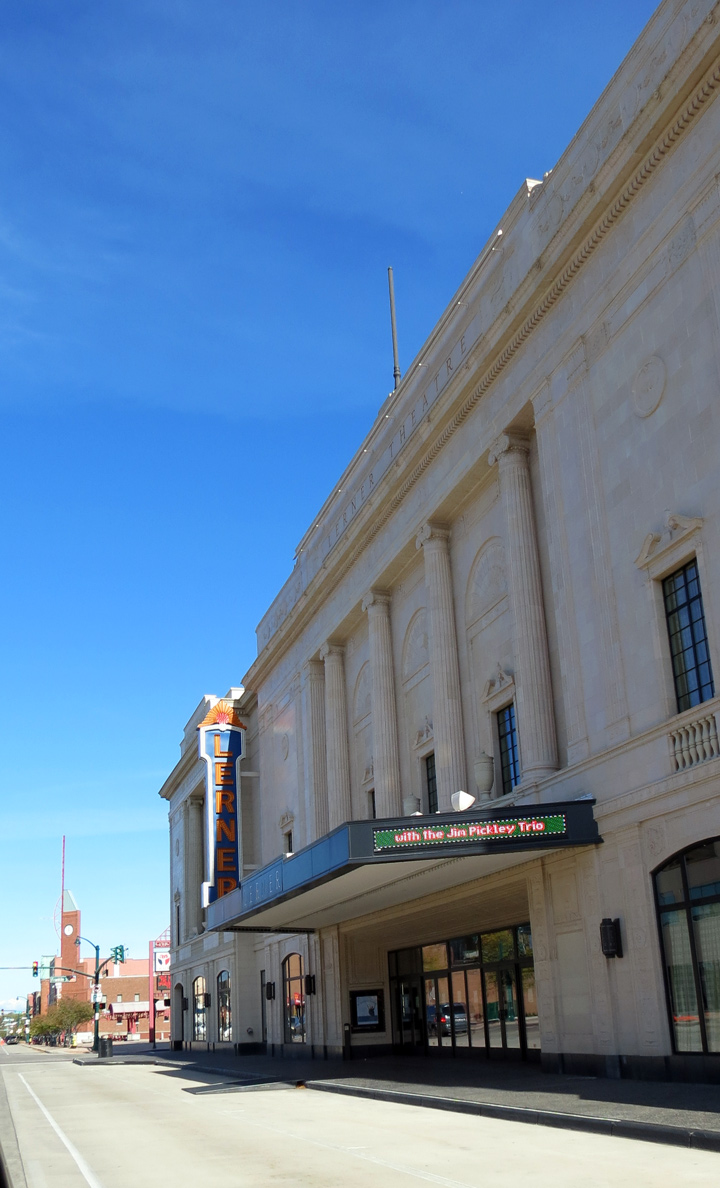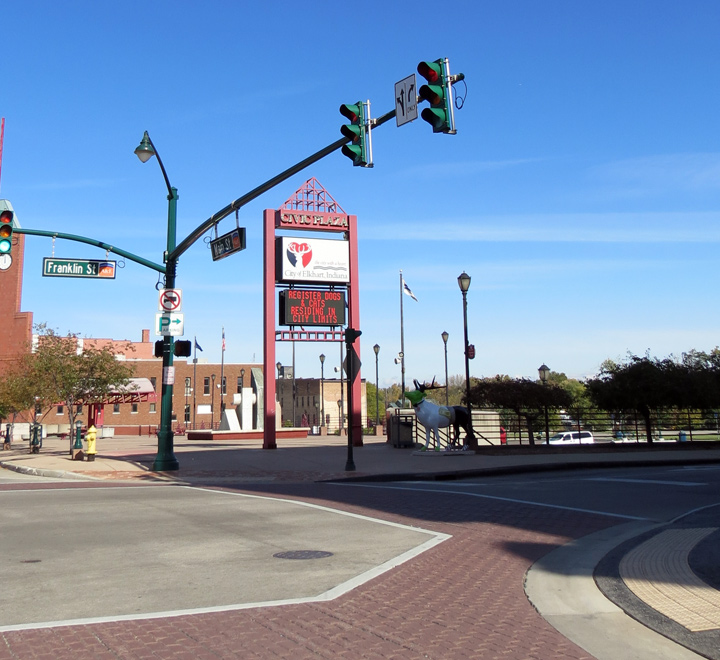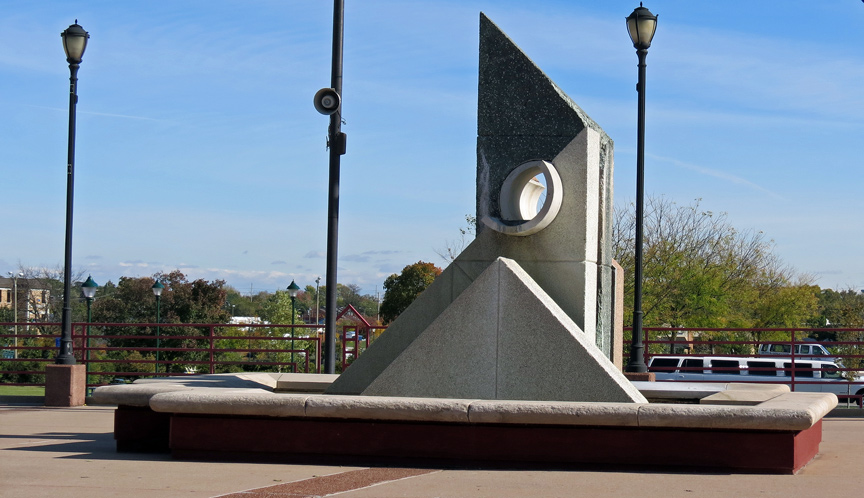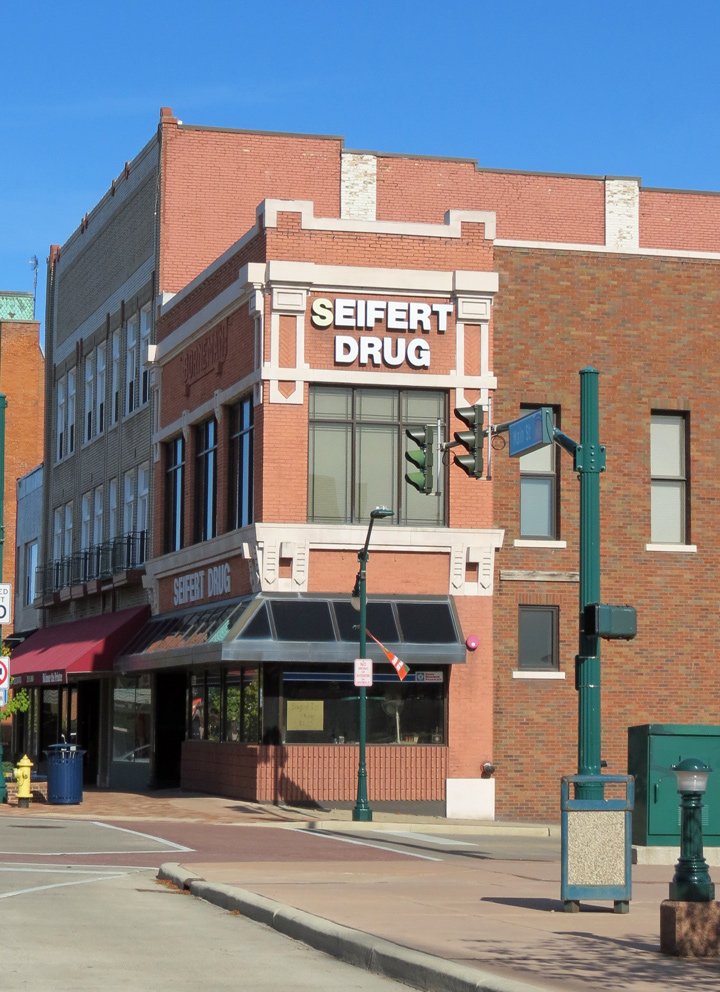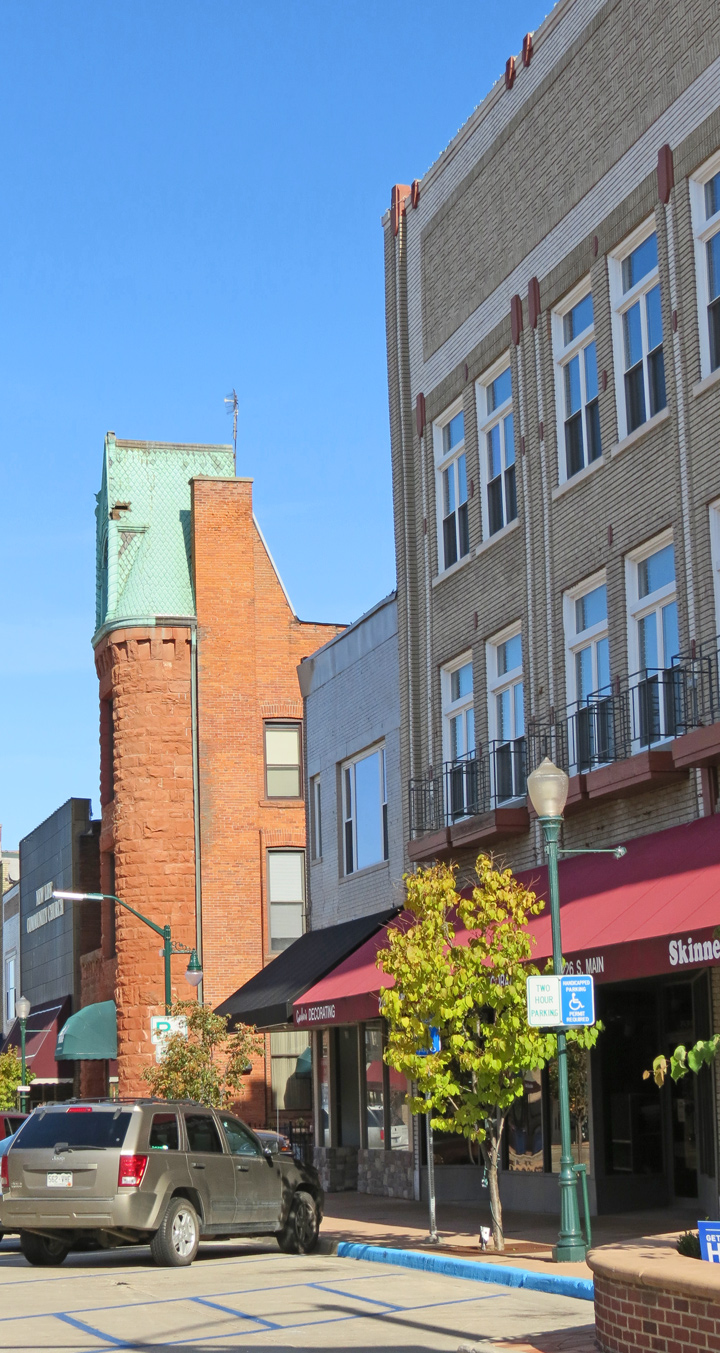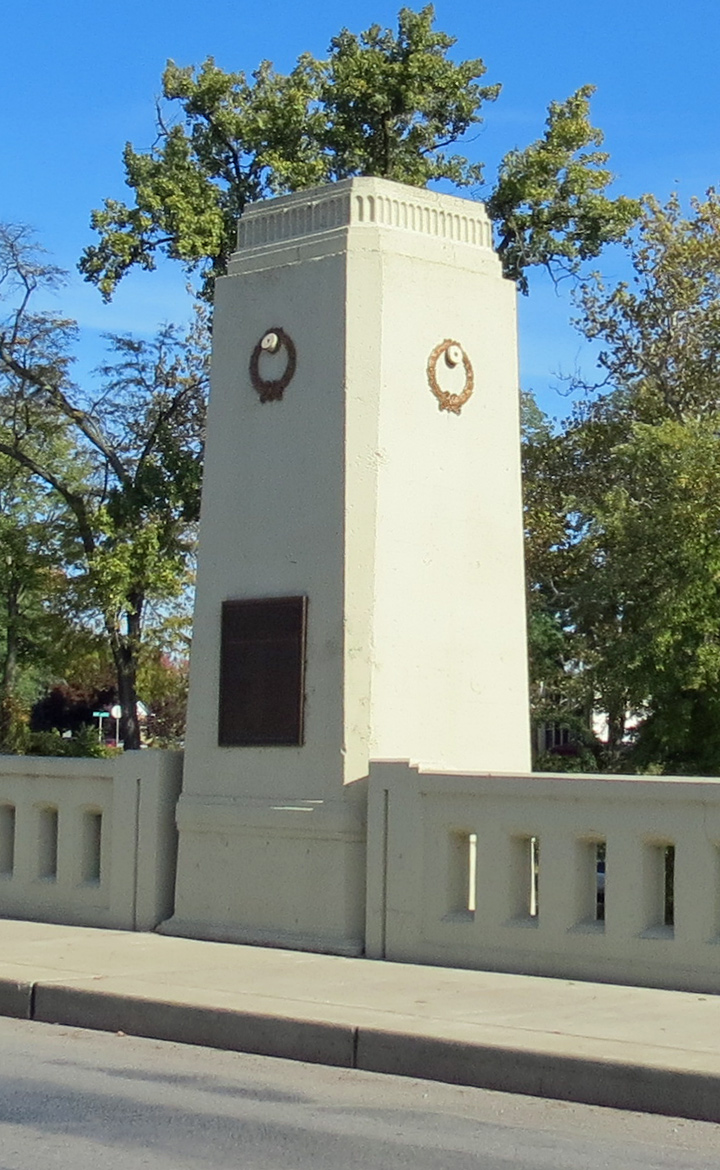 bridge to Beardsley Avenue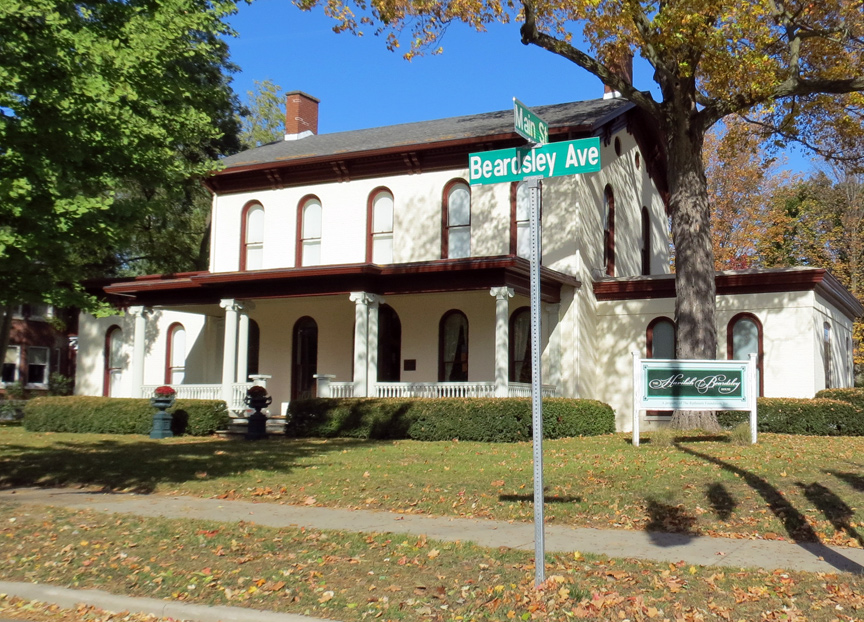 along Beardsley Avenue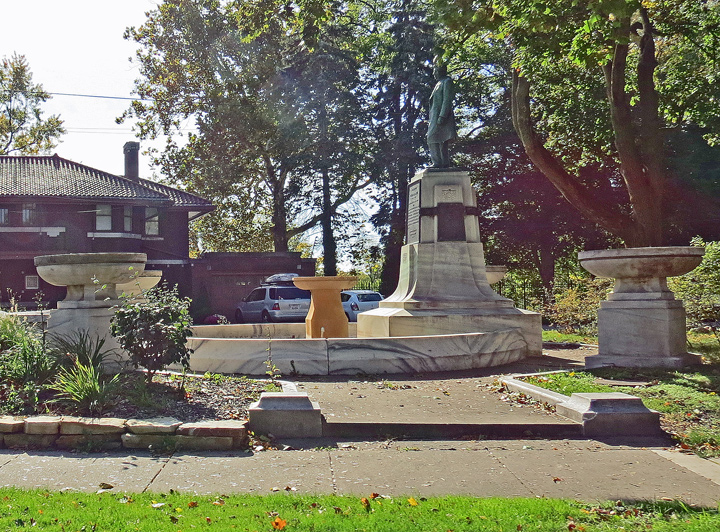 Beardsley Park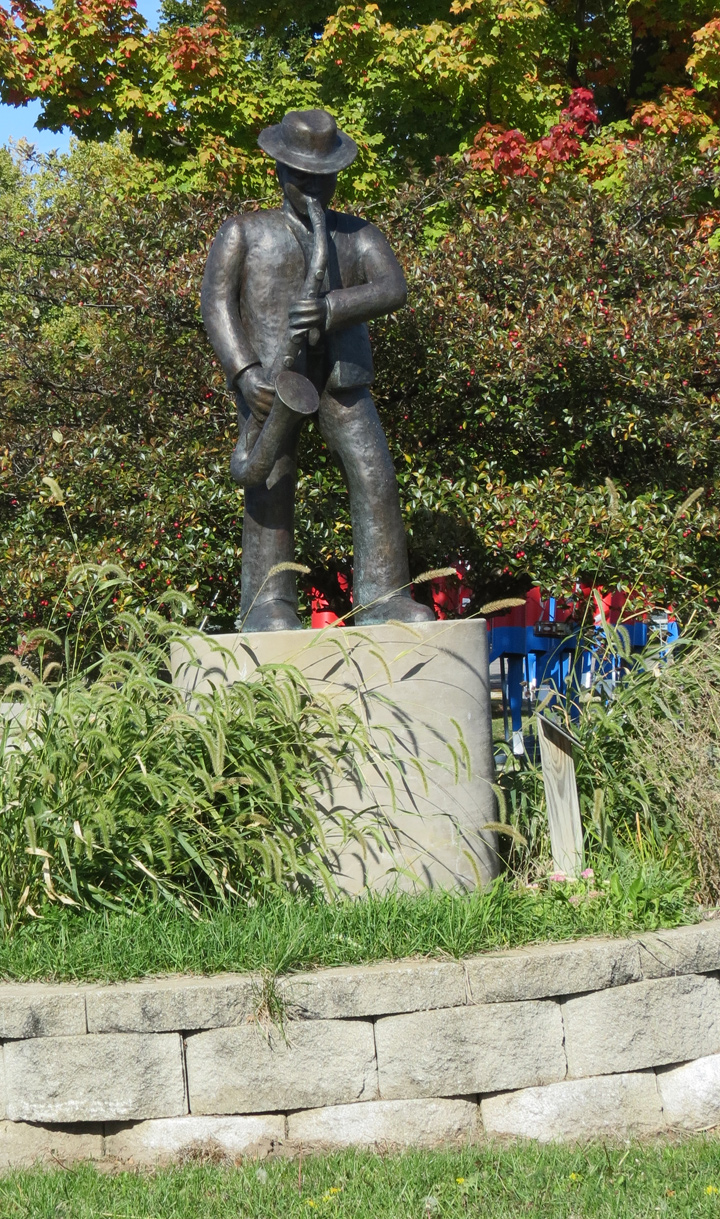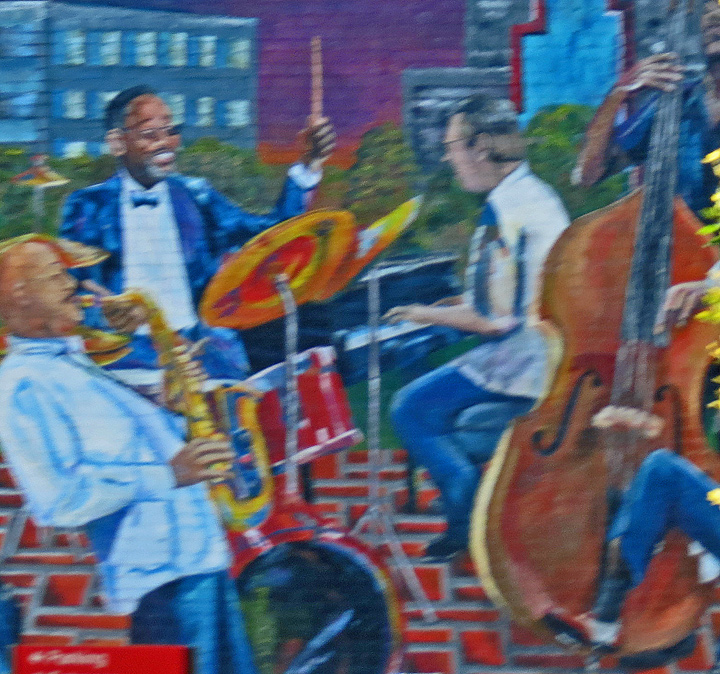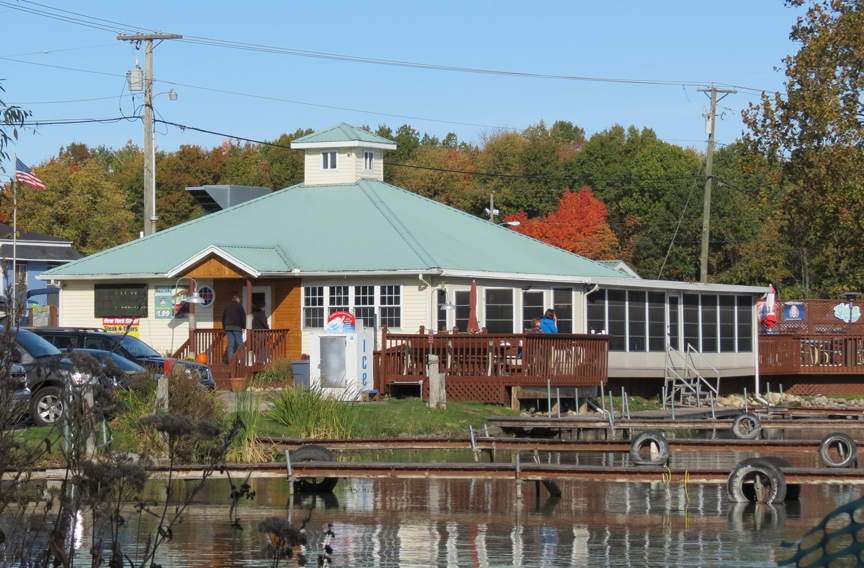 on Garver Lake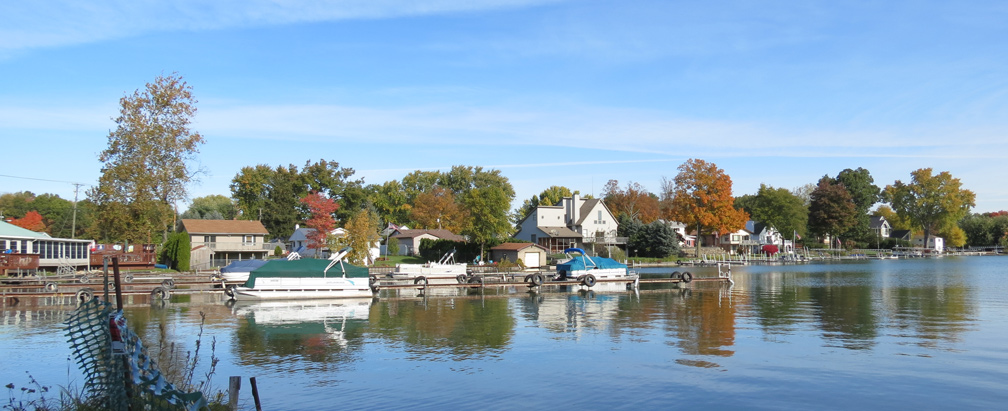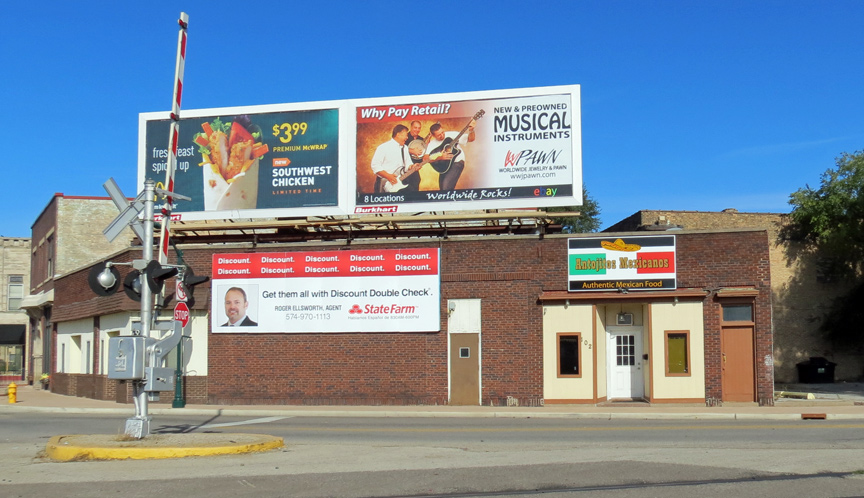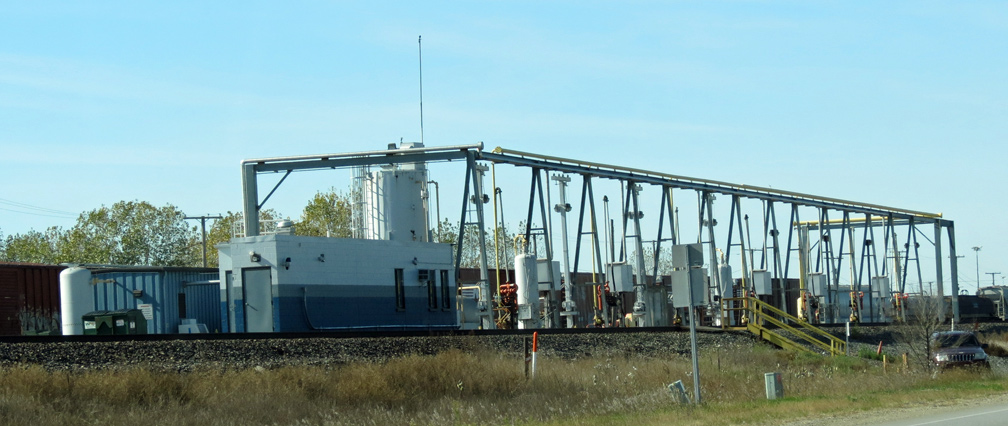 rail fueling station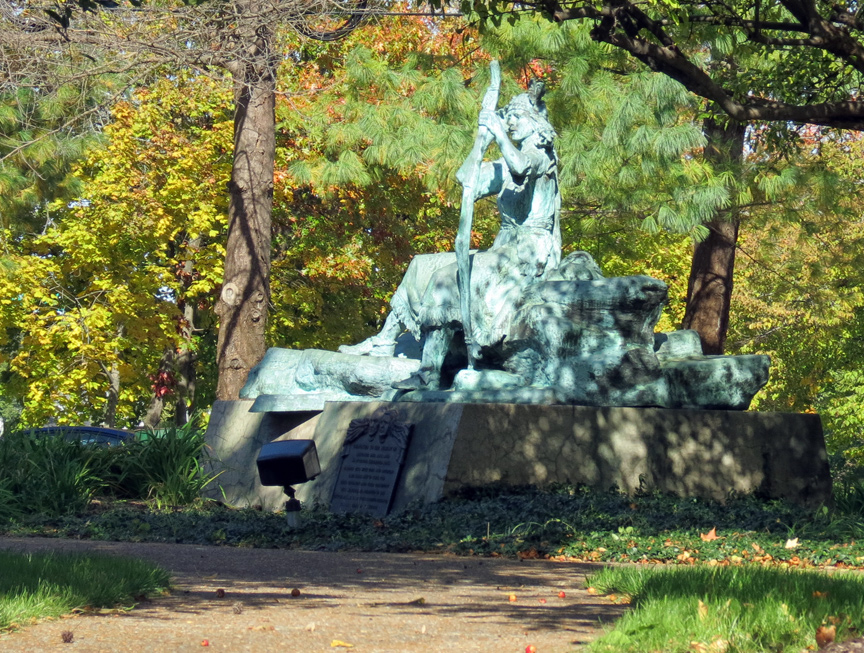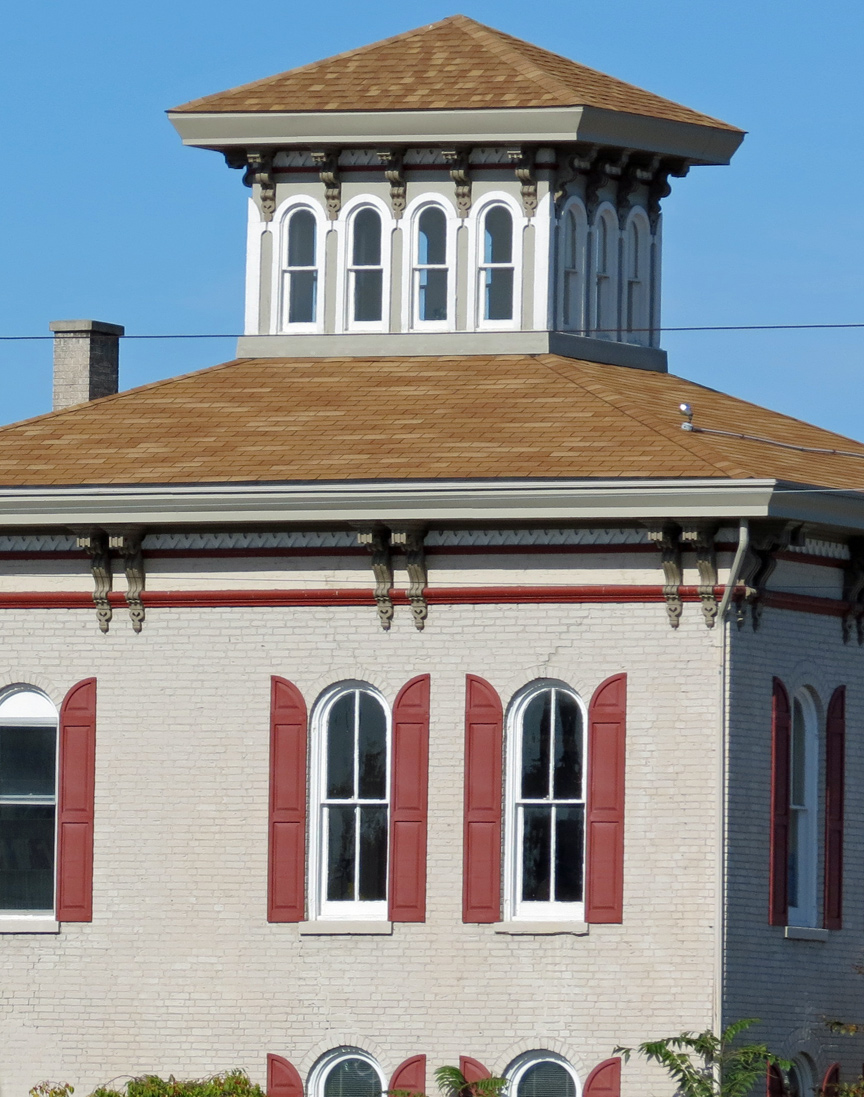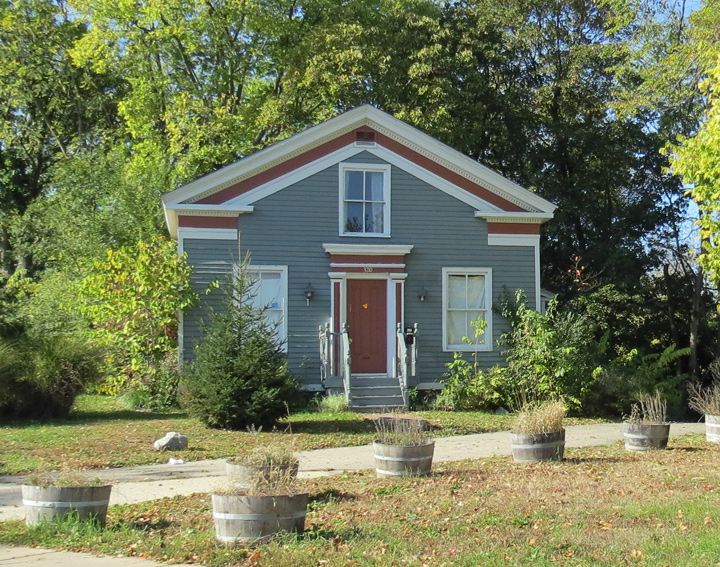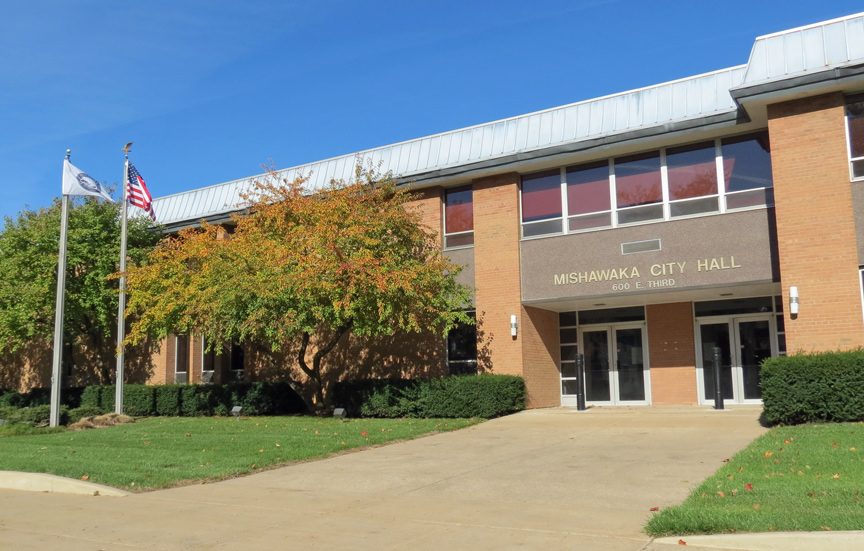 Mishawaka City Hall
---
---