Woolaroc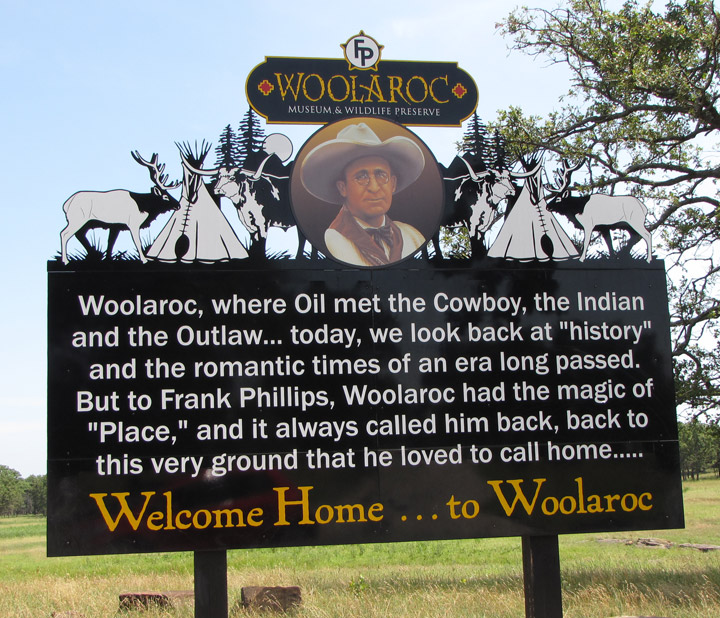 Woolaroc
Woolaroc is located in the Osage Hills of Northeastern Oklahoma Oklahoma State Highway 123 about 19 km (12 miles) southwest of Bartlesville, Oklahoma and 72 km (45 miles) north of Tulsa, Oklahoma. Woolaroc was established in 1925 as the ranch retreat of oilman Frank Phillips. The ranch is a 1500 hectare (3700 acre) wildlife preserve, home to many species of native and exotic wildlife, such as buffalo, elk and longhorn cattle. Woolaroc is also a museum with a collection of western art and artifacts, American Indian material, and one of the largest collections of Colt firearms in the world. Woolaroc features a nature trail and two living history areas inviting you to experience the natural environment of Woolaroc, the life in a pre-Civil War 1840's mountain man camp and an early-day oil lease.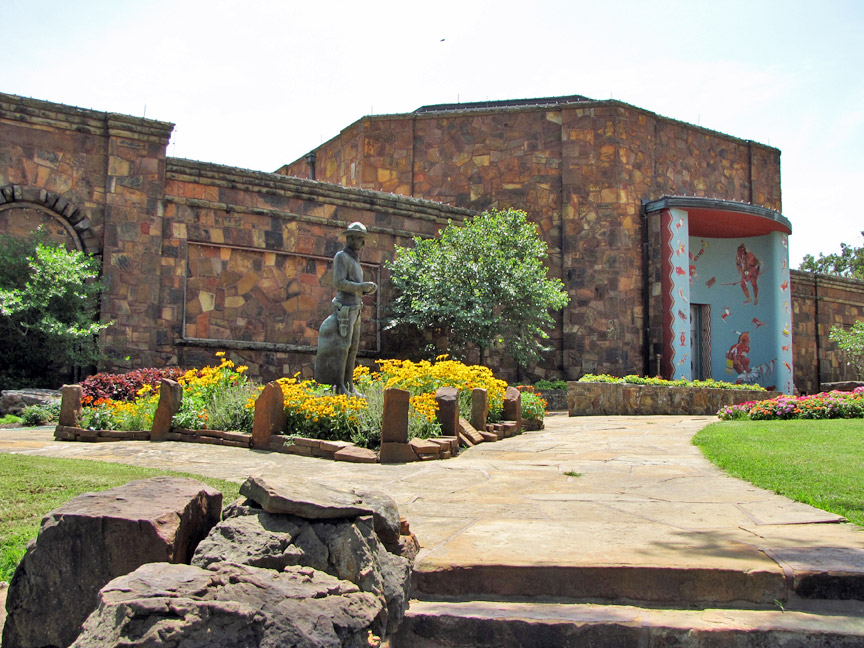 Woolaroc Museum
The name WOOLAROC is derived from three words – the woods, lakes, and rocks that make up the beautiful Osage Hills of northeast Oklahoma where Woolaroc is located. The name was originally intended for the rustic Lodge ranch house, but it was so unique that it soon became the name for the entire Frank Phillips ranch.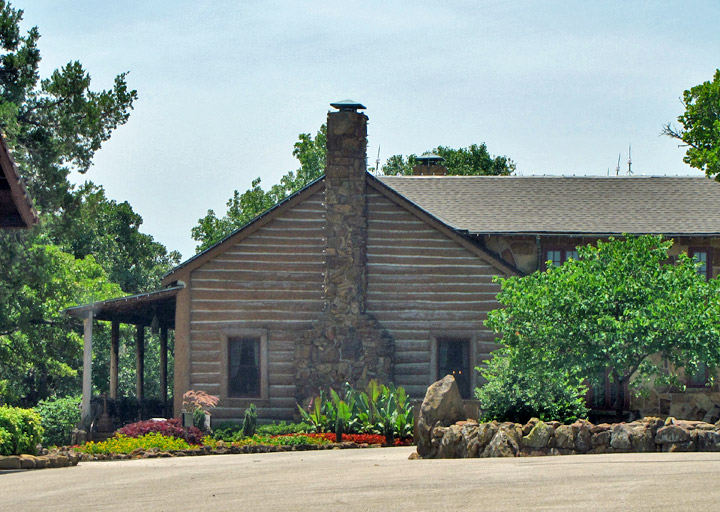 Lodge ranch house of Frank Phillips and his wife Jane Phillips
Woolaroc Museum is owned and operated by the The Frank Phillips Foundation, Inc. that was founded in 1937 by oilman Frank Phillips and his wife Jane Phillips with the primary purpose of providing educational support for the employees of Phillips Petroleum Company (now ConocoPhillips) and their families.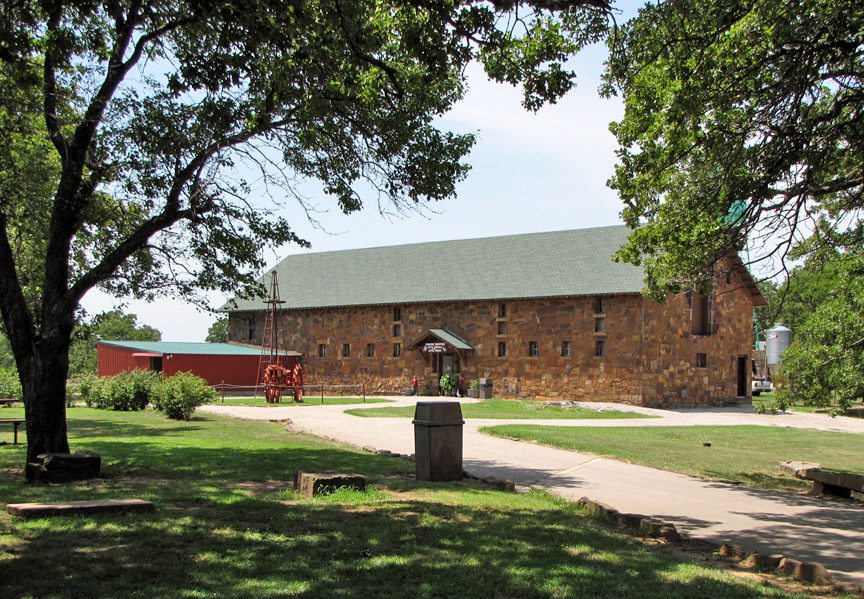 Ranch building
Woolaroc Ranch Historic District, also known as Rock Creek Game Preserve, Frank Phillips Ranch, Phillips Osage Park and Woolaroc Museum and Wildlife Preserve, was listed on the National Register of Historic Places on December 5, 2008. It is significant as a reflection of the time period and for its role in the petroleum industry of the time. It is also significant for its landscape architecture. Contributing resources include 18 buildings, 22 sites, 115 structures an 17 objects. It was listed as a featured property of the week in a program of the National Park Service that began in July, 2008.
Text from Wikipedia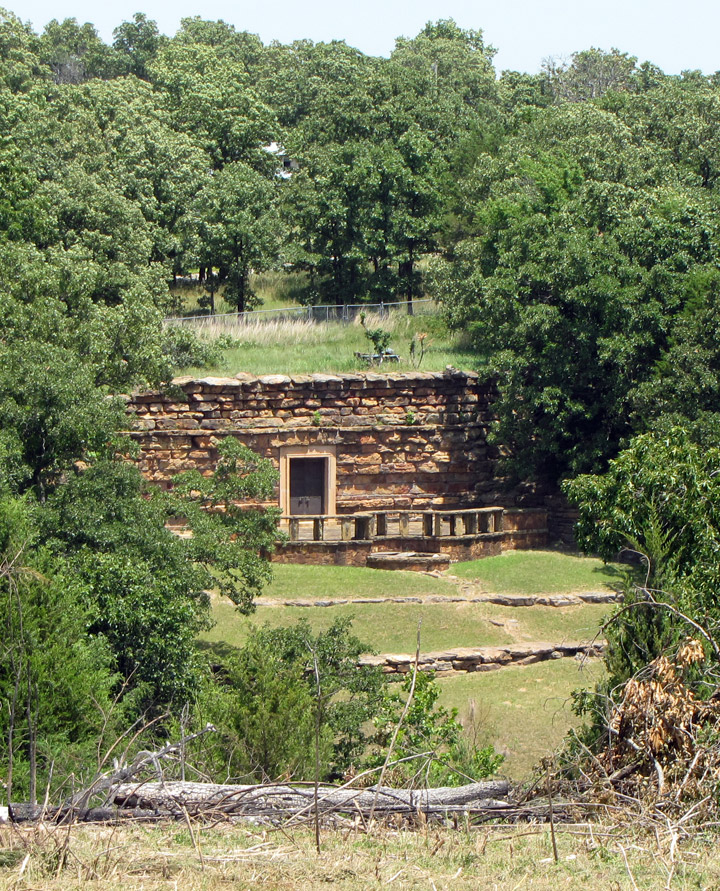 Phillips Family Mausoleum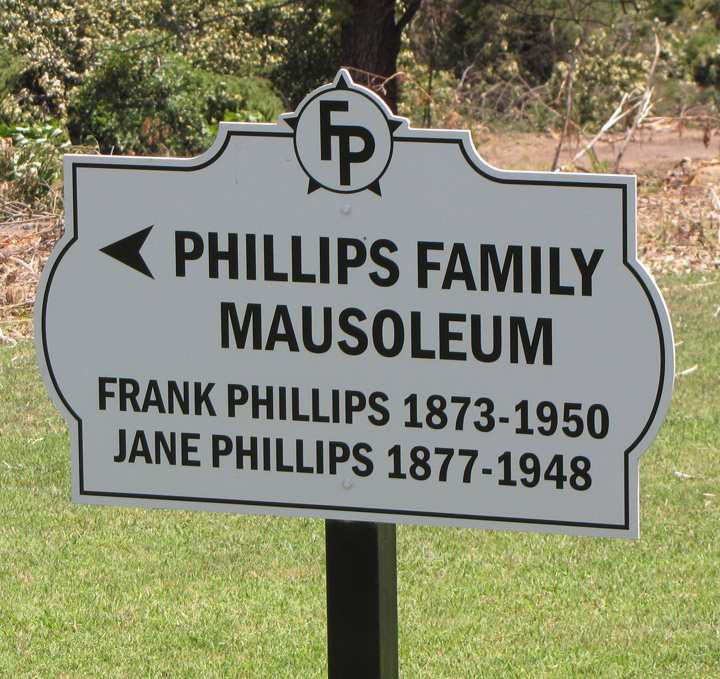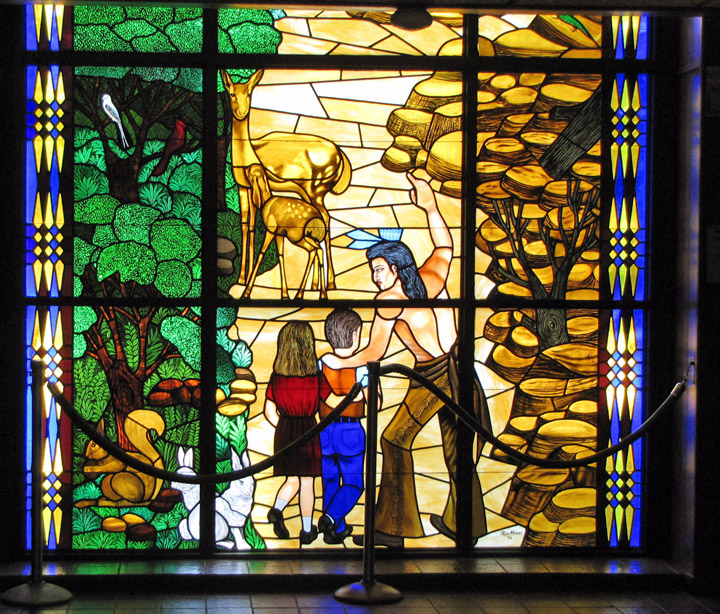 stained glass window in the conference center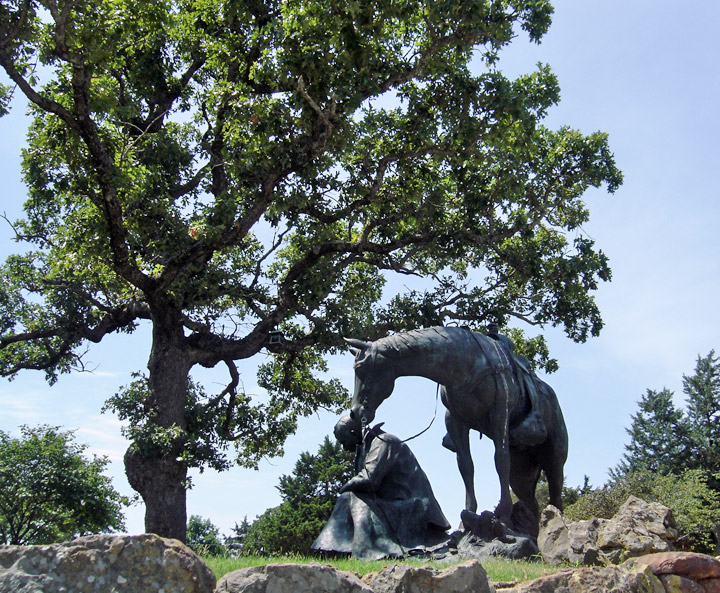 Thanks for the Rain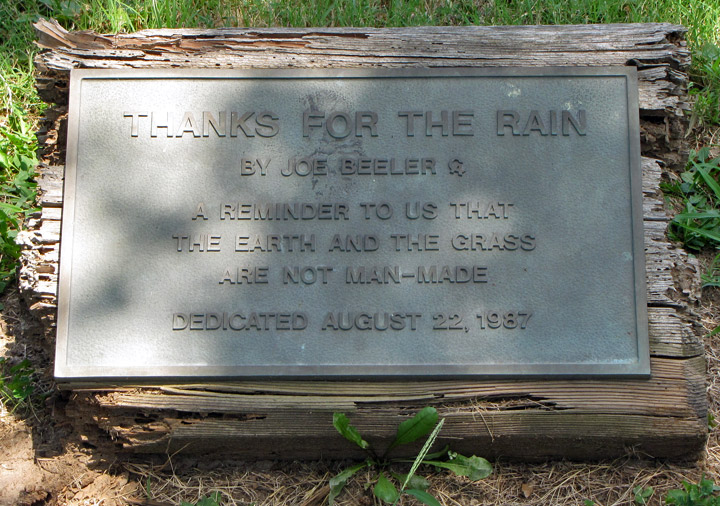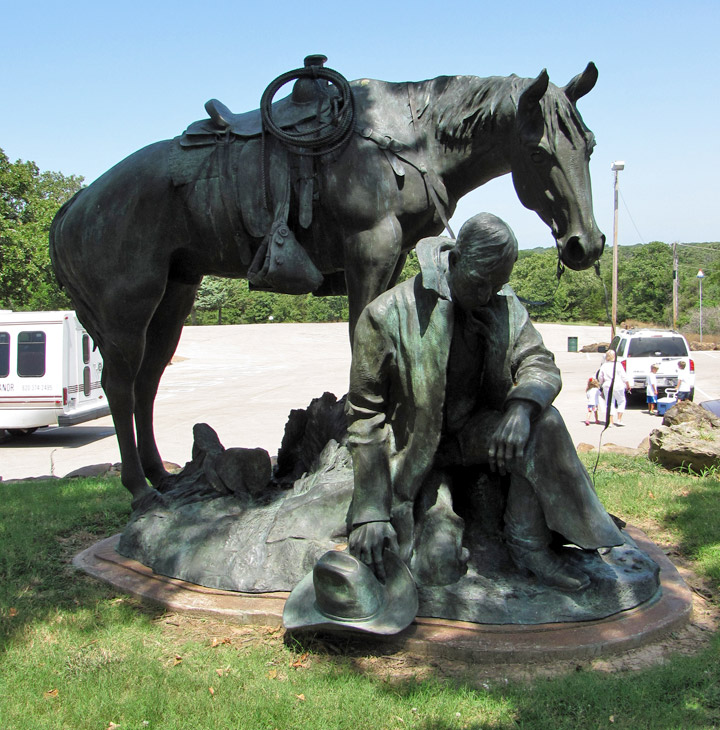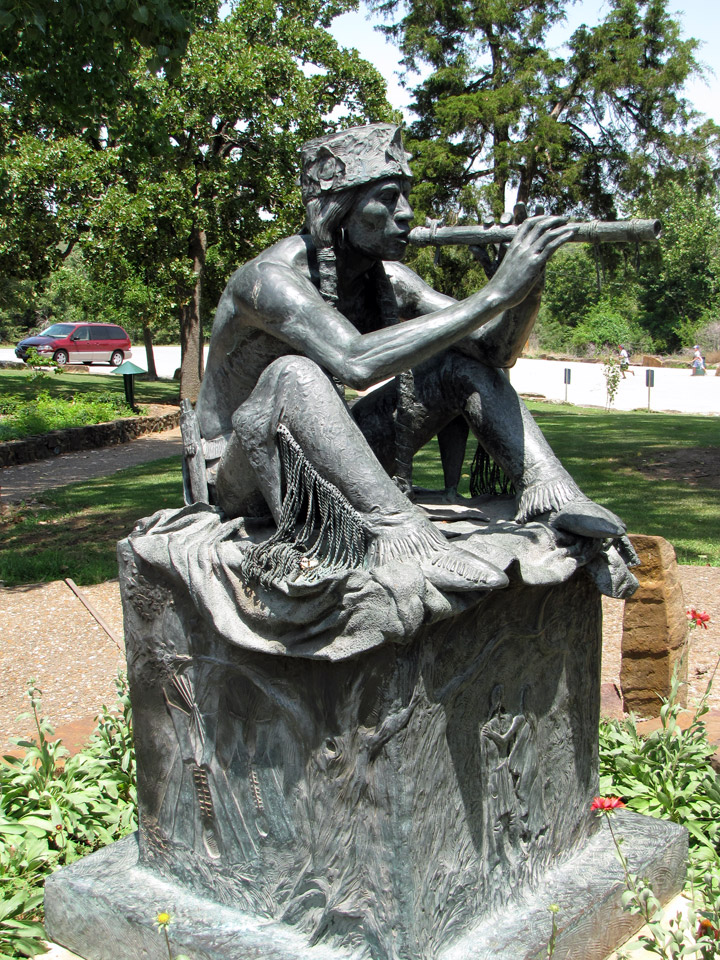 Night Song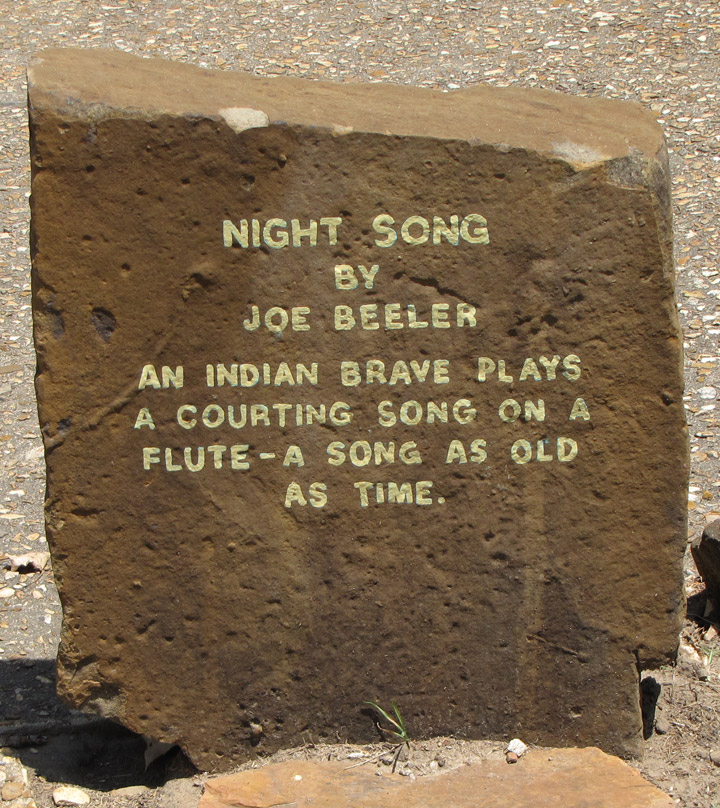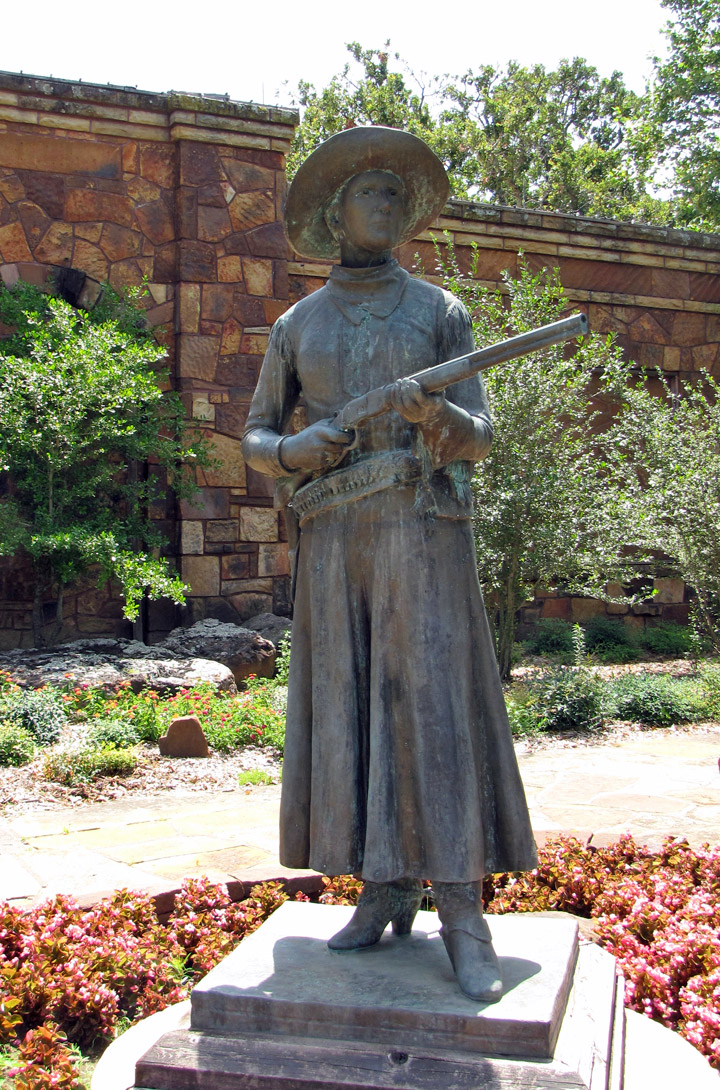 The Outlaw, Belle Starr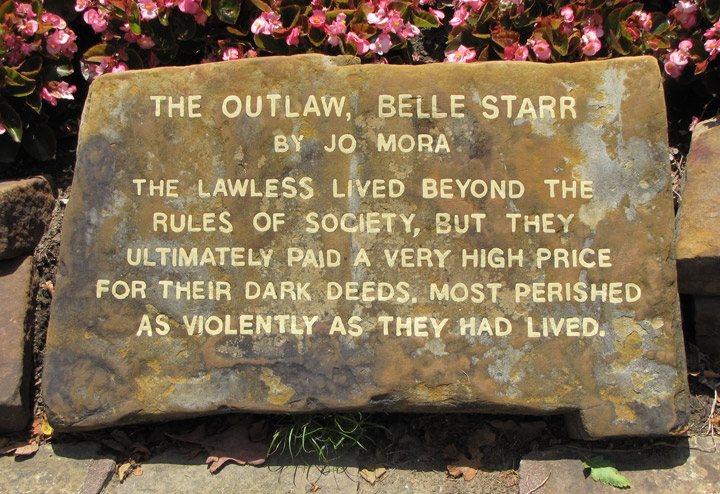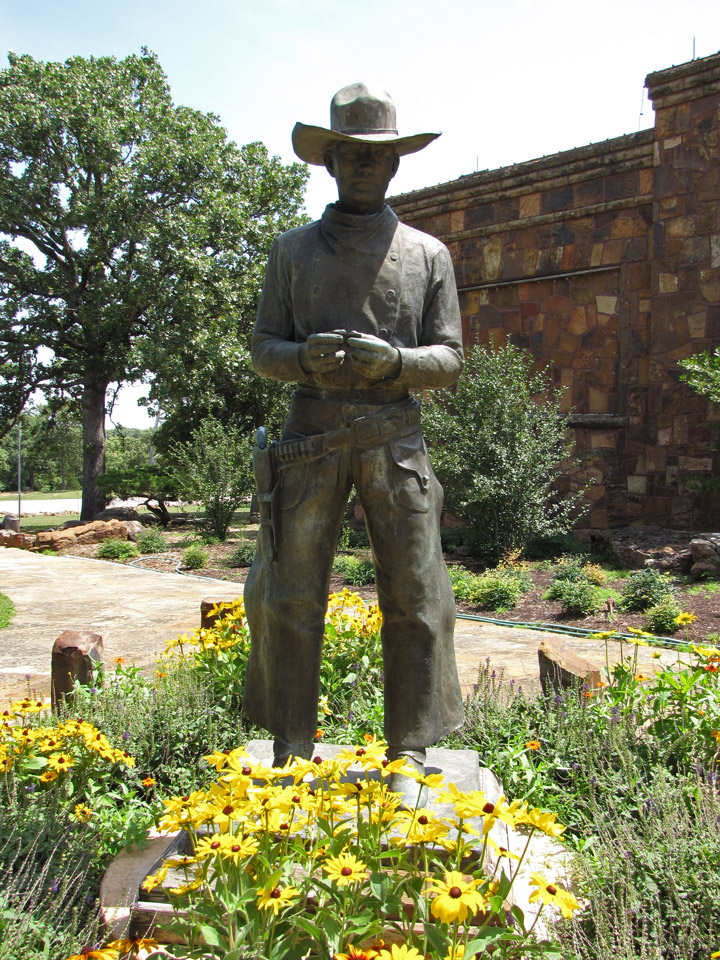 The Cowboy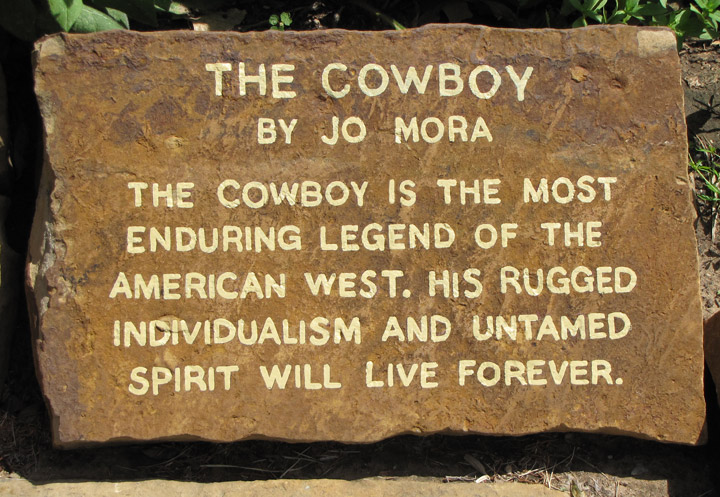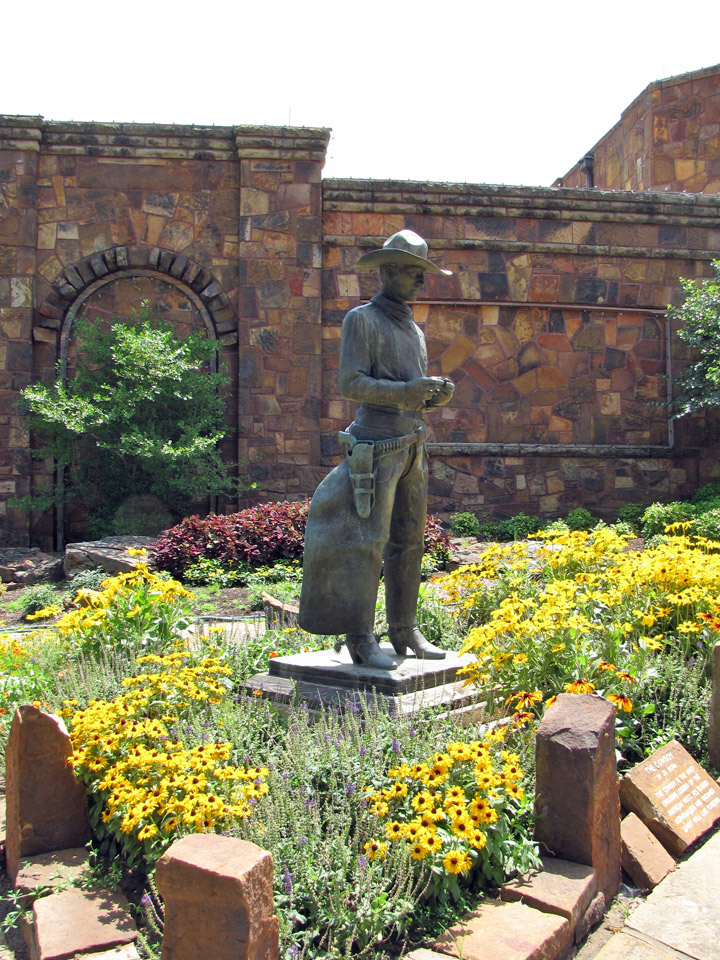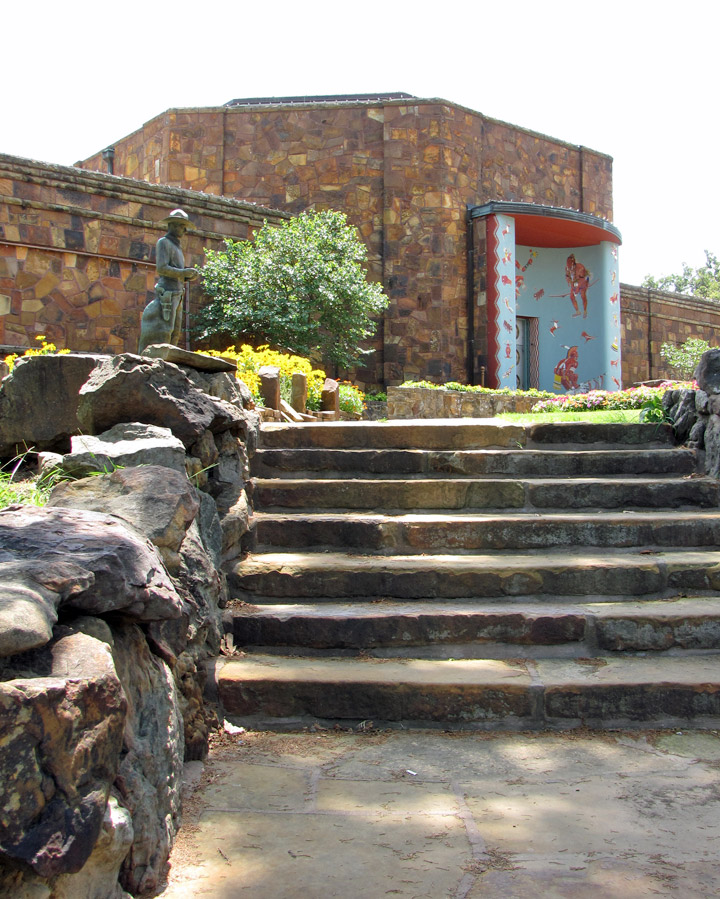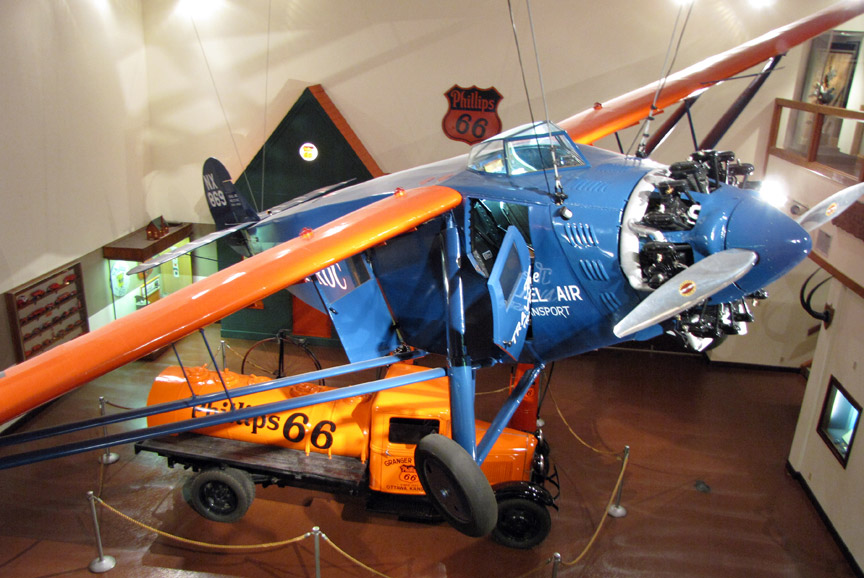 airplane of Frank Phillips
his former hanger became part of the museum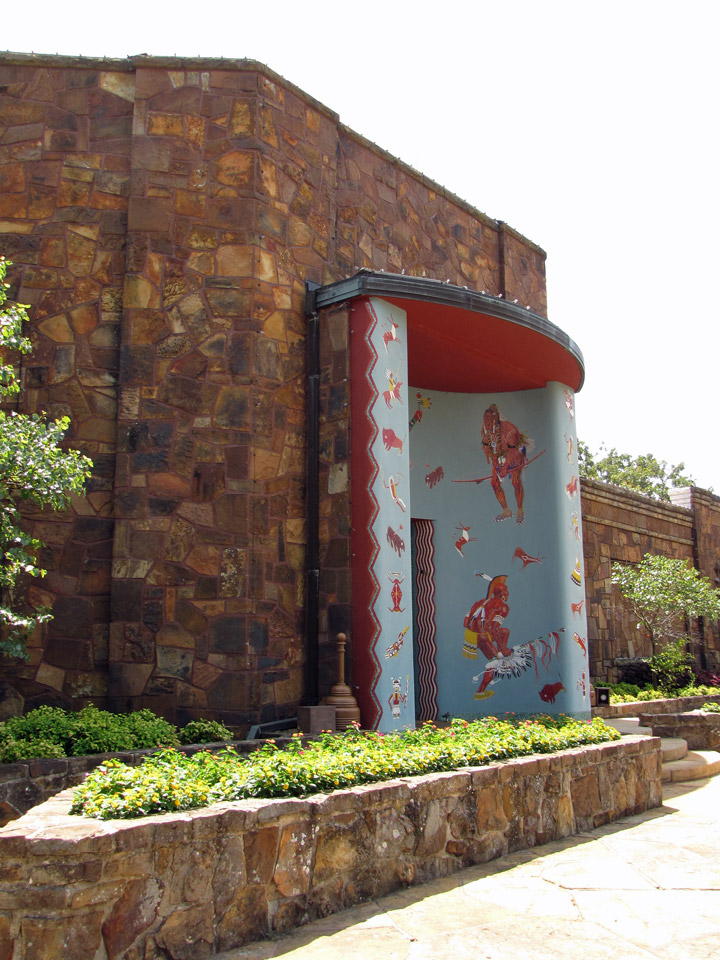 Museum Entrance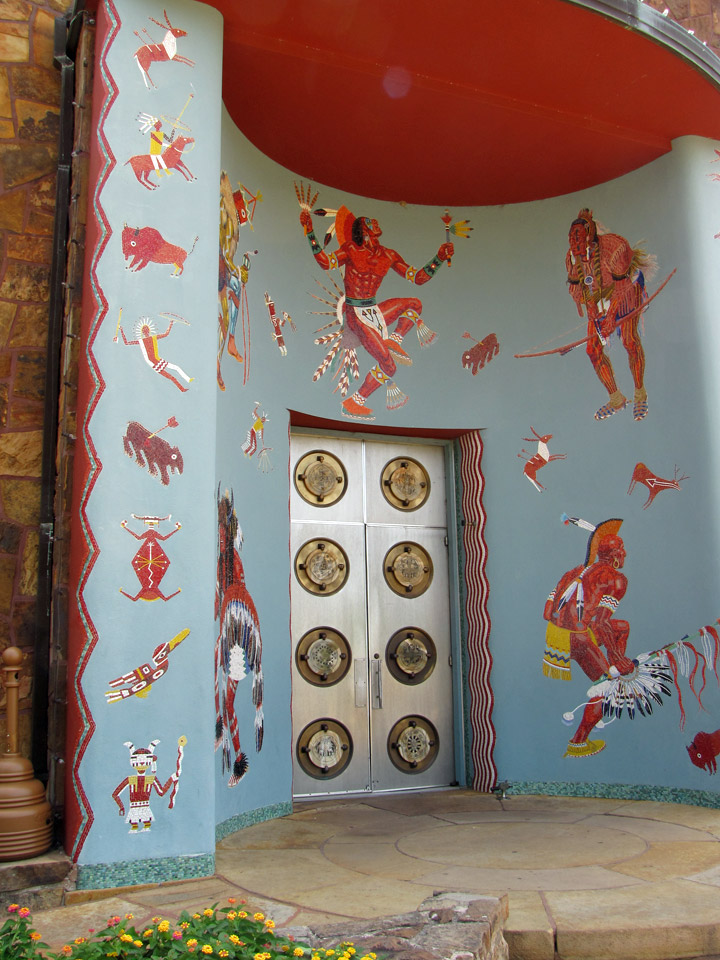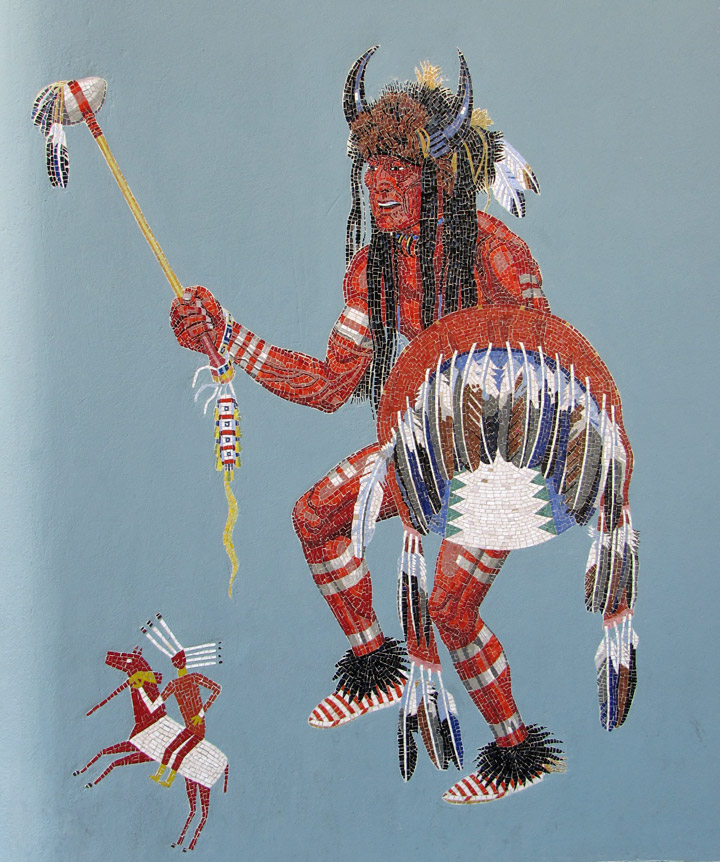 mosaic murals from the entrance alcove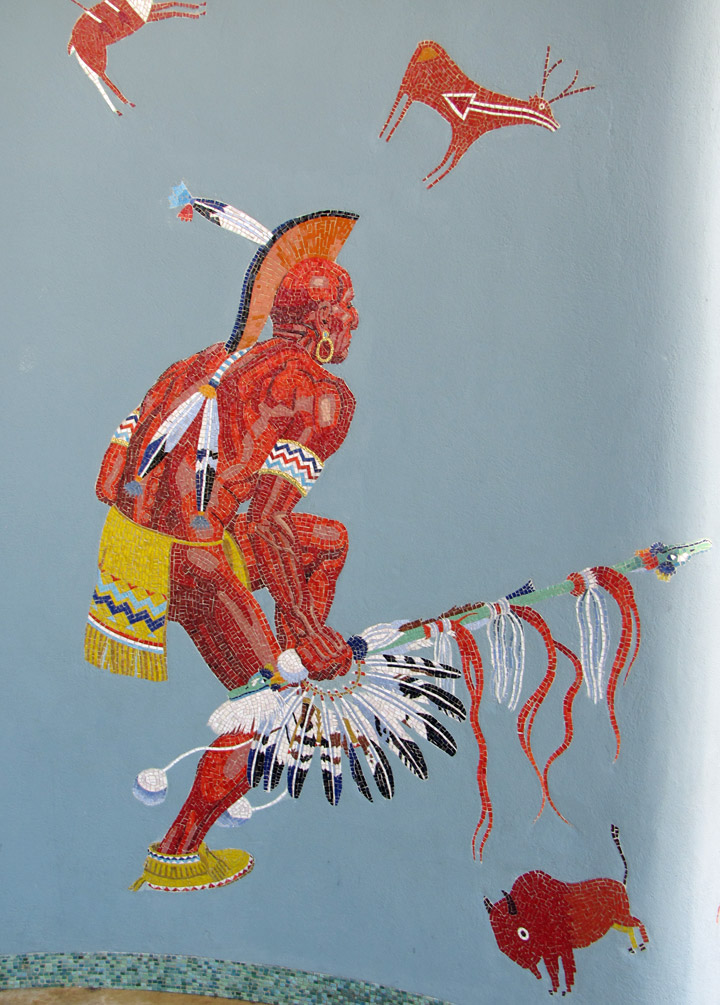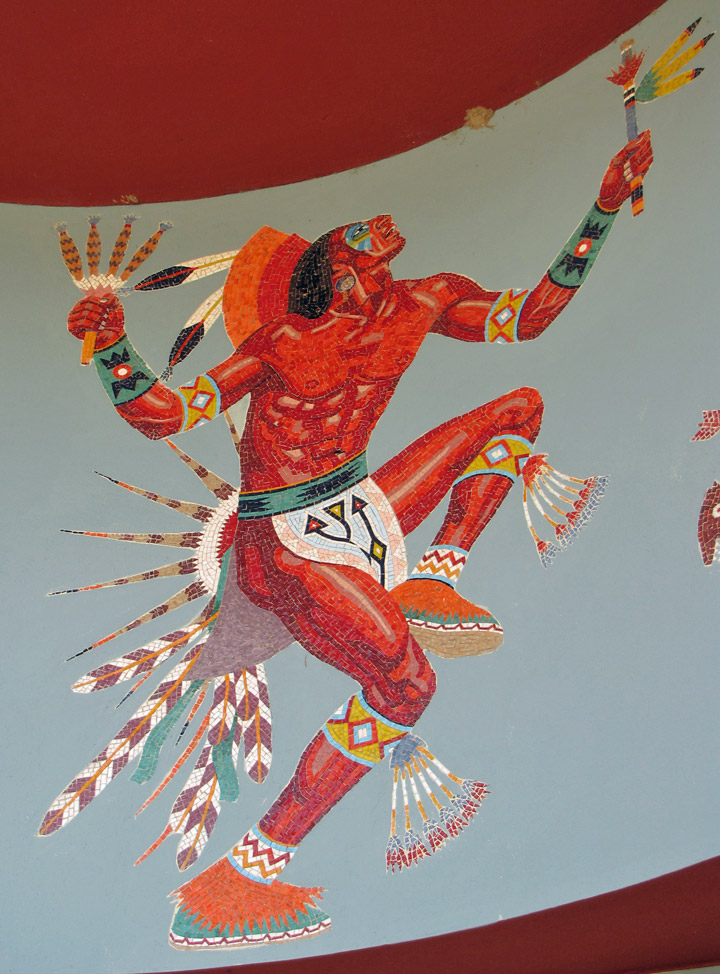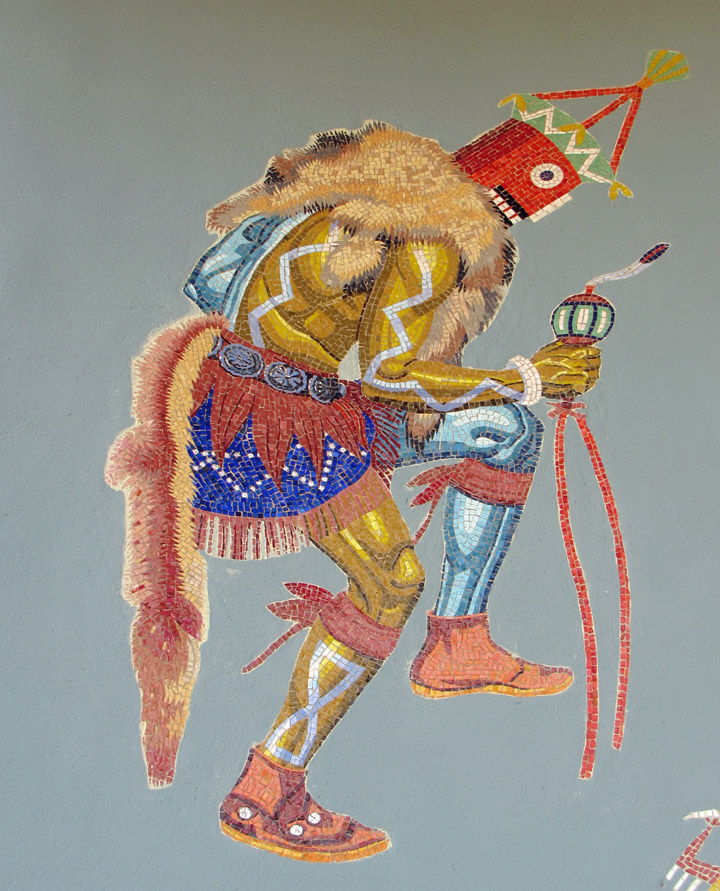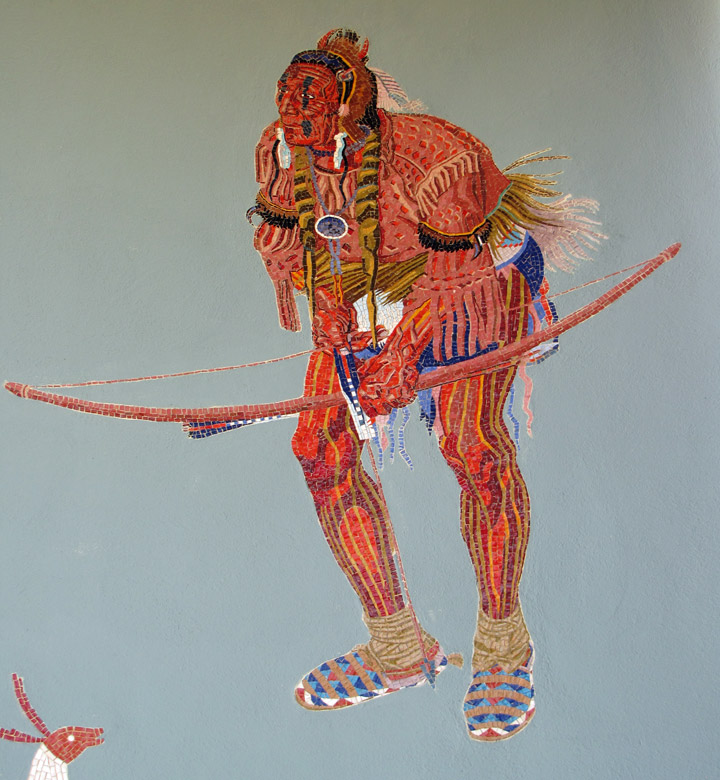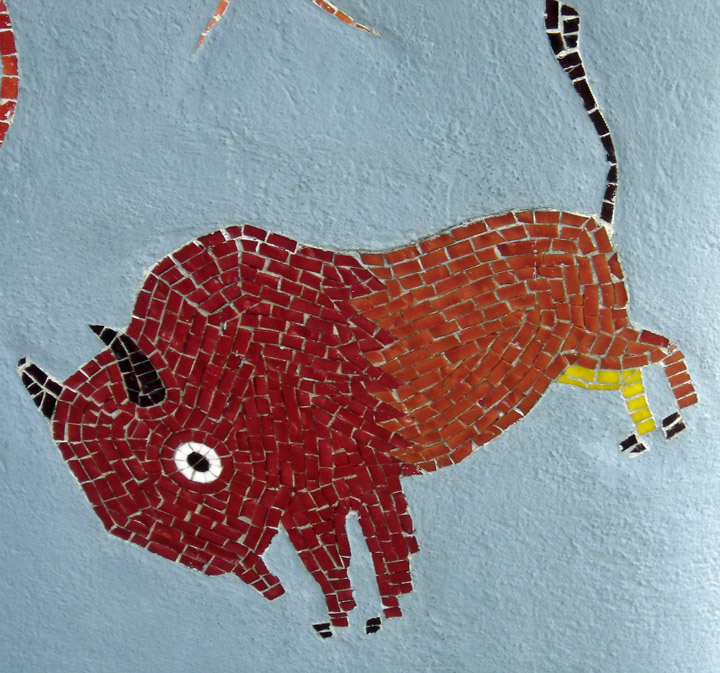 ---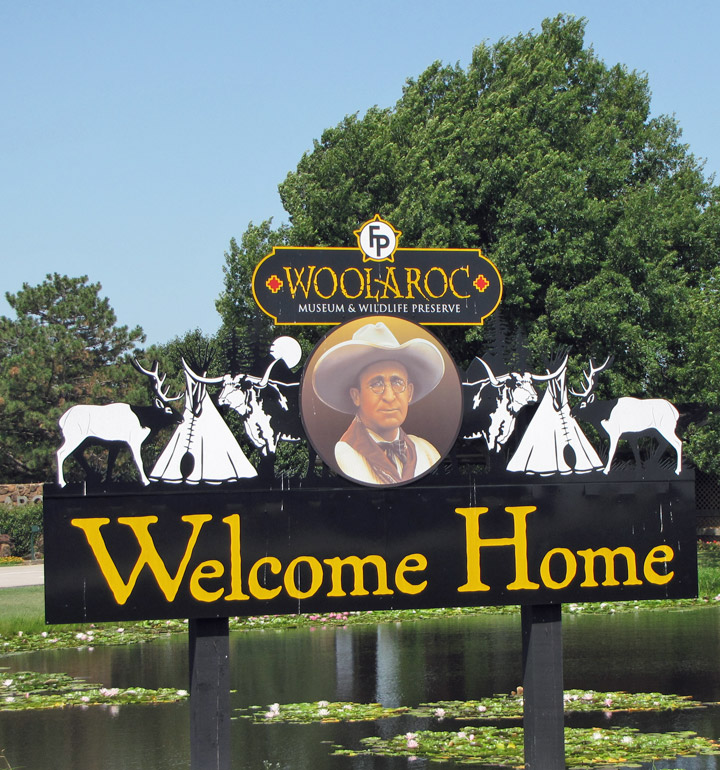 the estate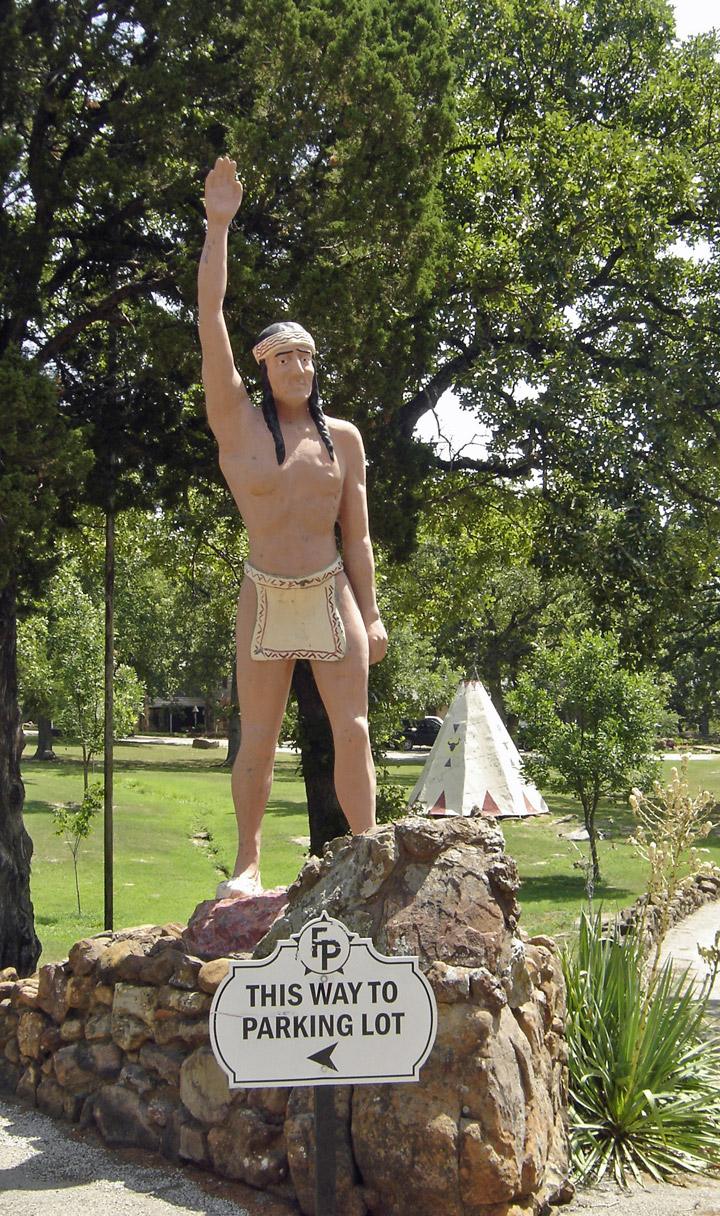 Welcome !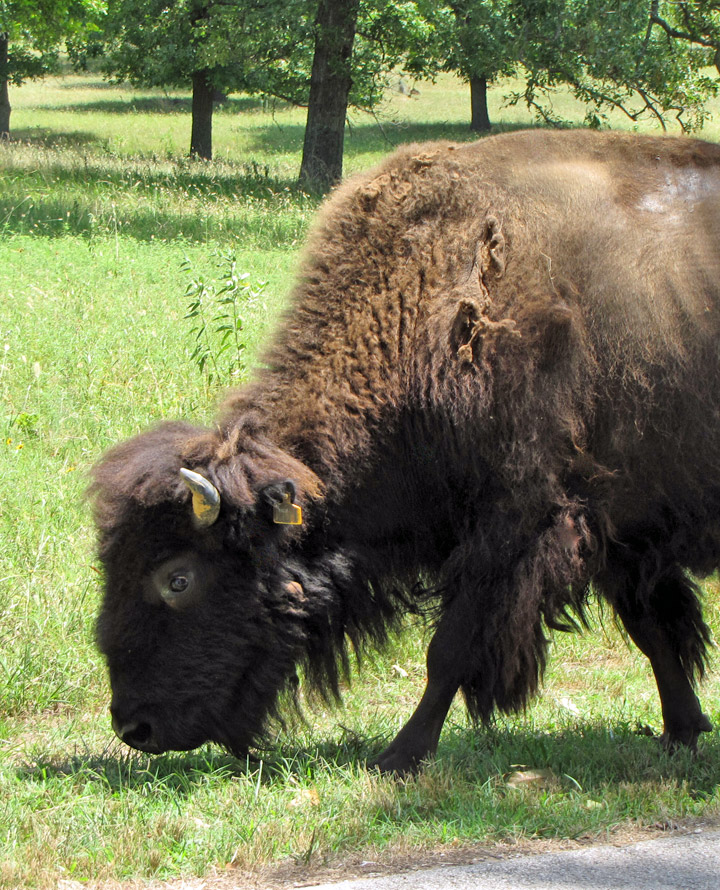 Bison
Other animals in the Nature Preserve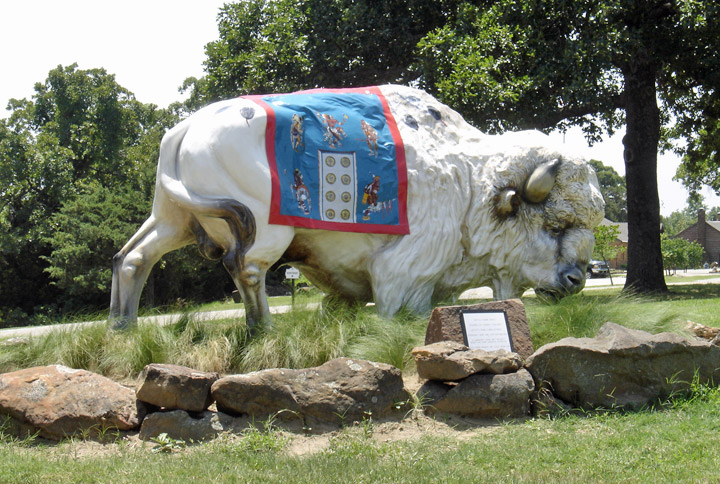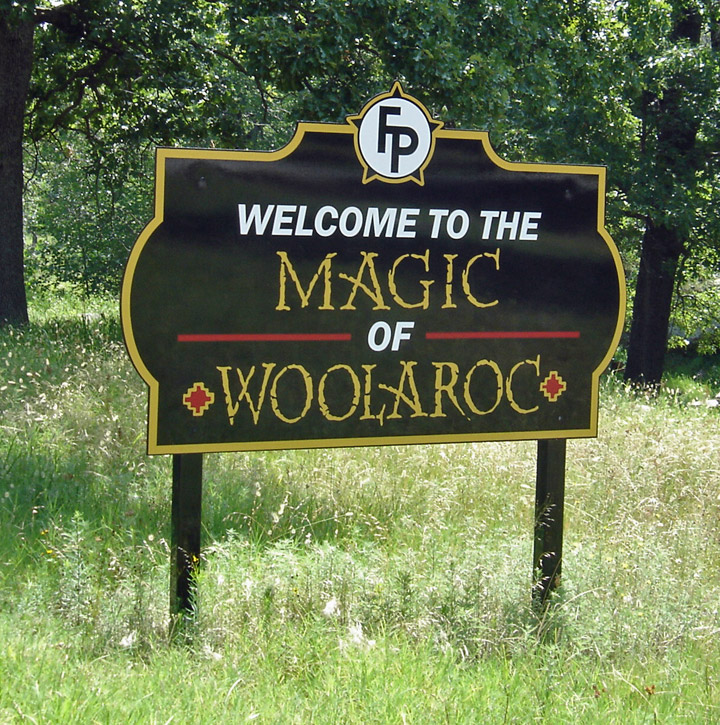 the Magic
---
---