Phillips Petroleum Company
from the Museum in Bartlesville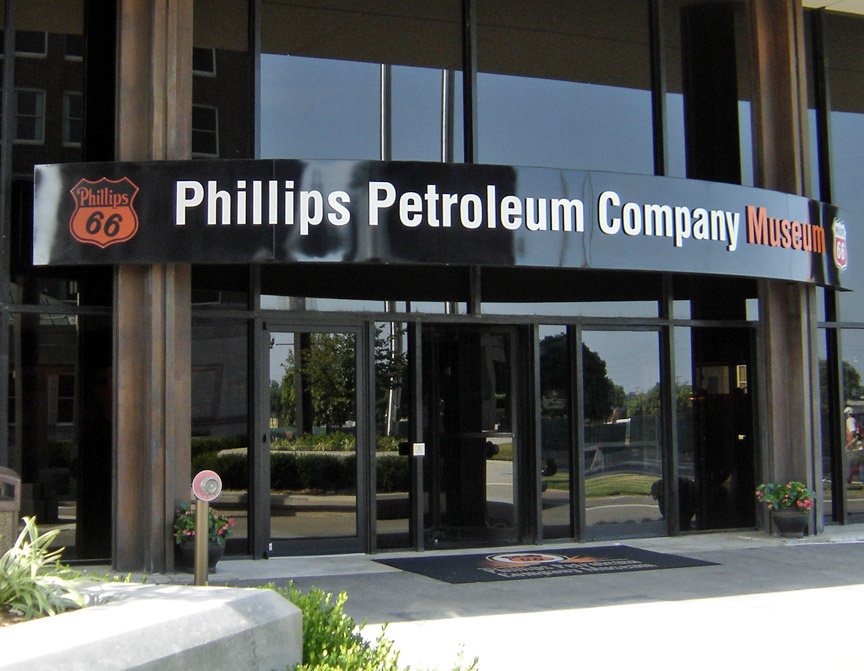 the Museum
Phillips Petroleum Company was founded in 1917 by L.E. Phillips and Frank Phillips, of Bartlesville, Oklahoma. Their younger brother, Waite Phillips was the benefactor of Philmont Scout Ranch.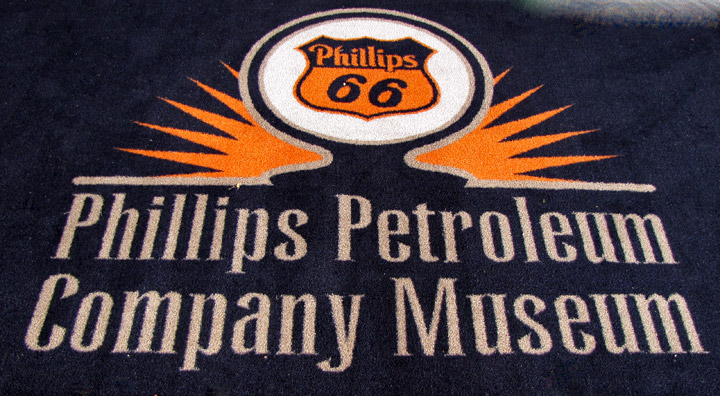 Phillips Petroleum is headquartered in Bartlesville, Oklahoma.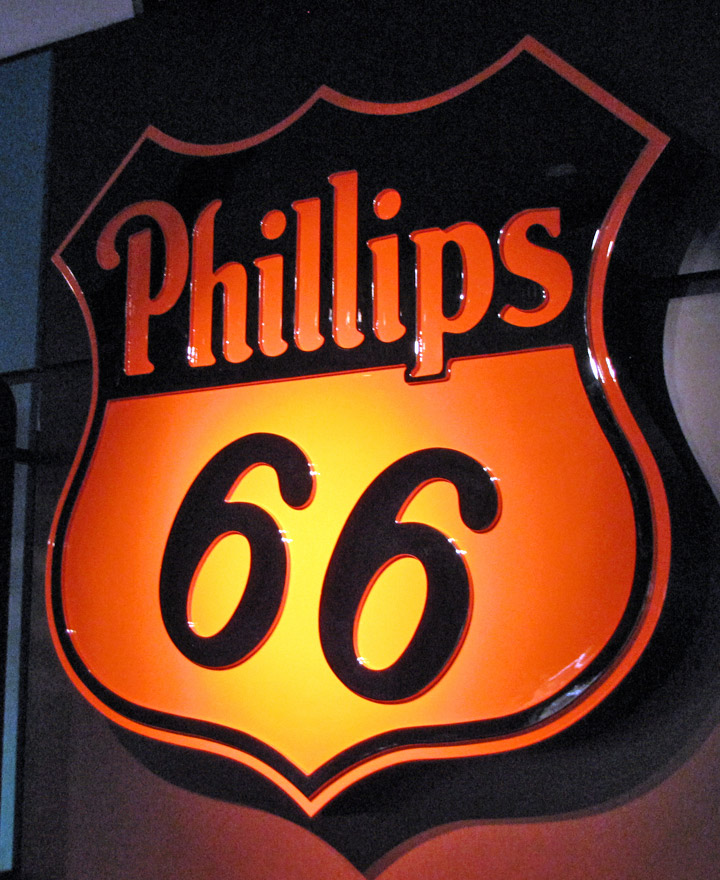 In 1954, the U.S. Supreme Court decided the landmark case of Phillips Petroleum vs. State of Wisconsin which held that the Federal government should regulate under the Natural Gas Act the prices which natural gas producers charge when selling gas at the wellhead.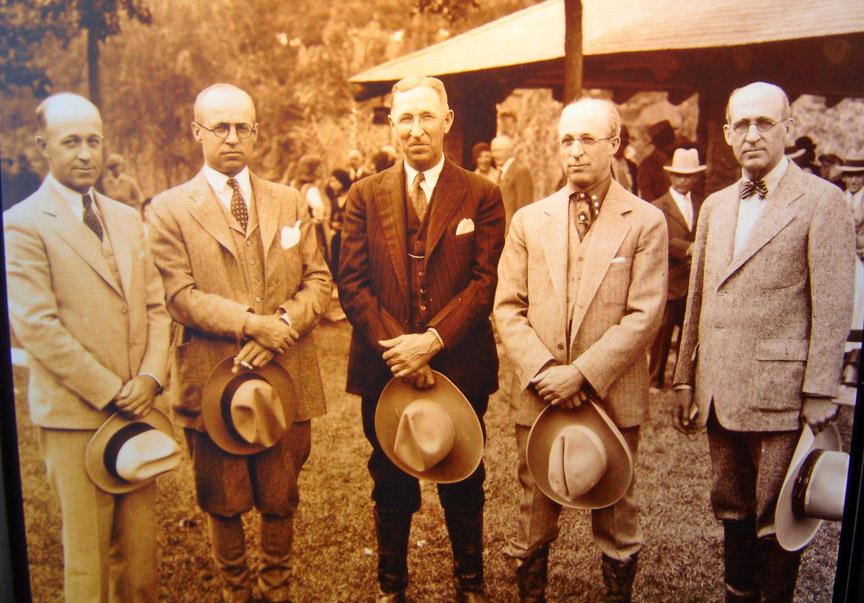 the Phillip's brothers
In late 1984, Mesa Power LP Company, led by T. Boone Pickens, Jr., attempted a hostile takeover of Phillips Petroleum. Phillips remained an independent company, but recapitalized with greater debt.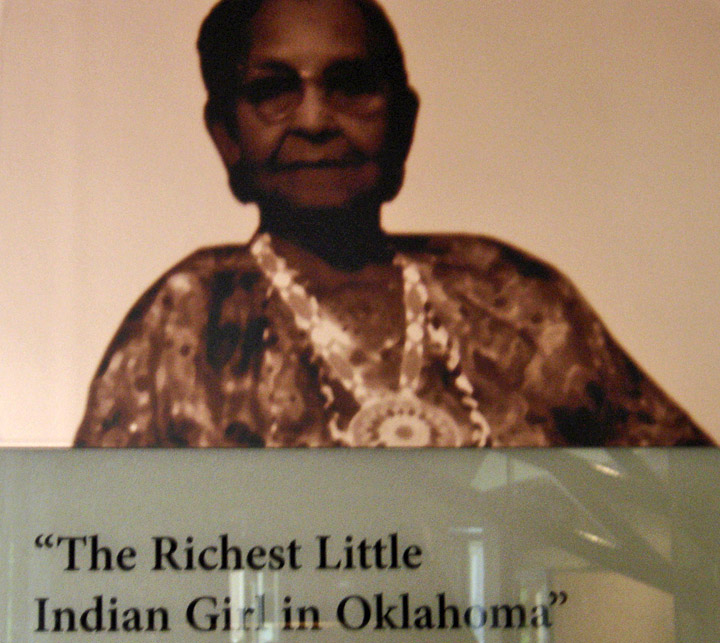 Anna Anderson Davis
"The Richest Little Indian Girl in Oklahoma"
her 180 acre allotment had oil
which was licensed by Phillips
On August 30, 2002, Conoco Inc. merged with Phillips Petroleum to form ConocoPhillips. The best-known brand of Phillips Petroleum is Phillips 66, named in part for US Highway 66.
Text from Wikipedia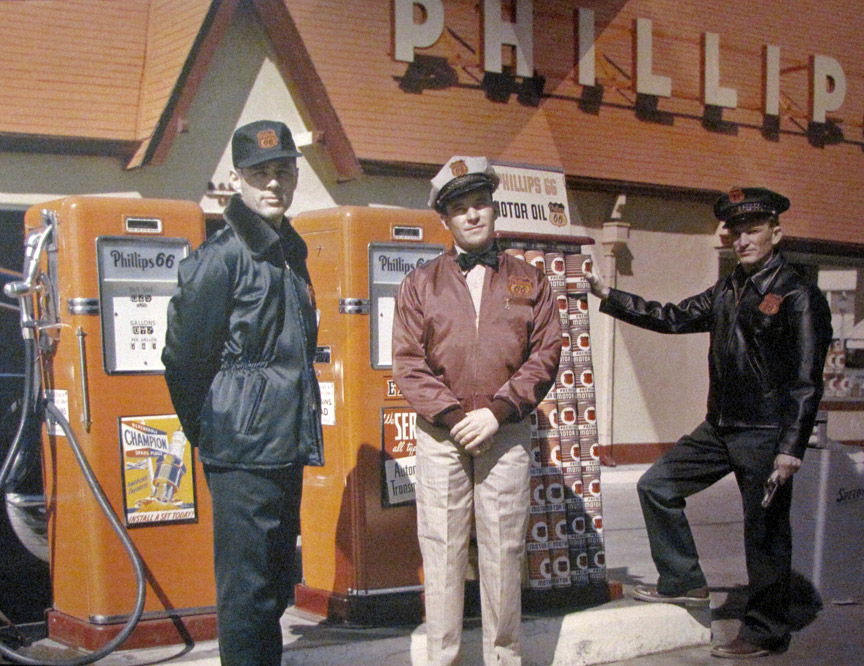 those who deliver the products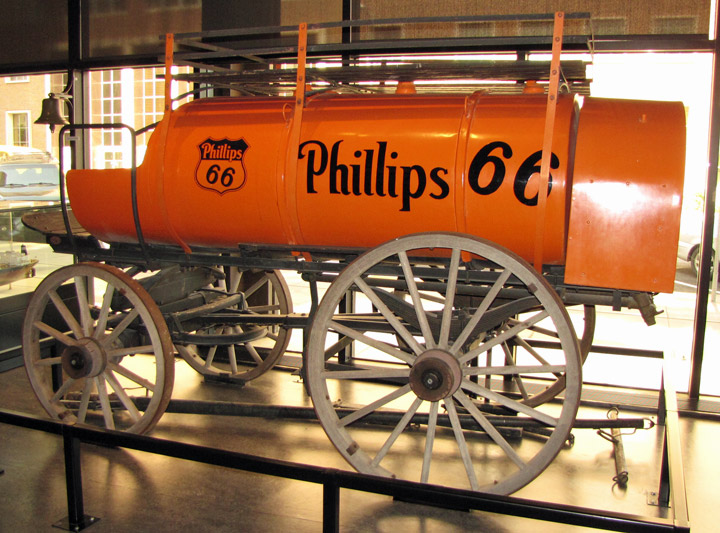 by horse drawn wagon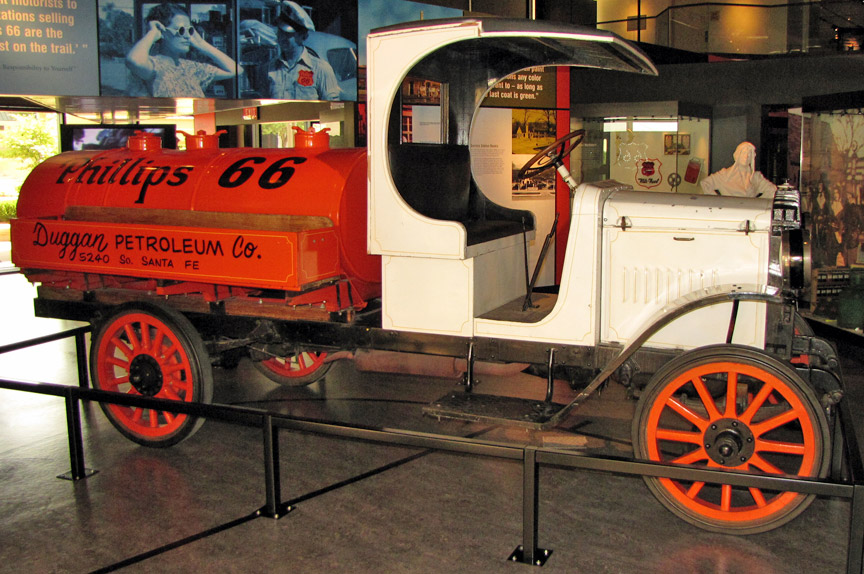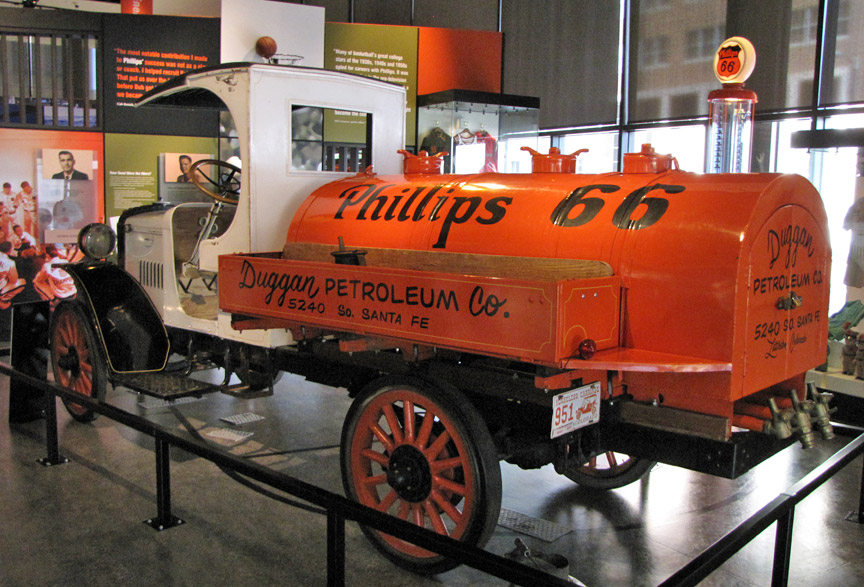 by truck

by hand pump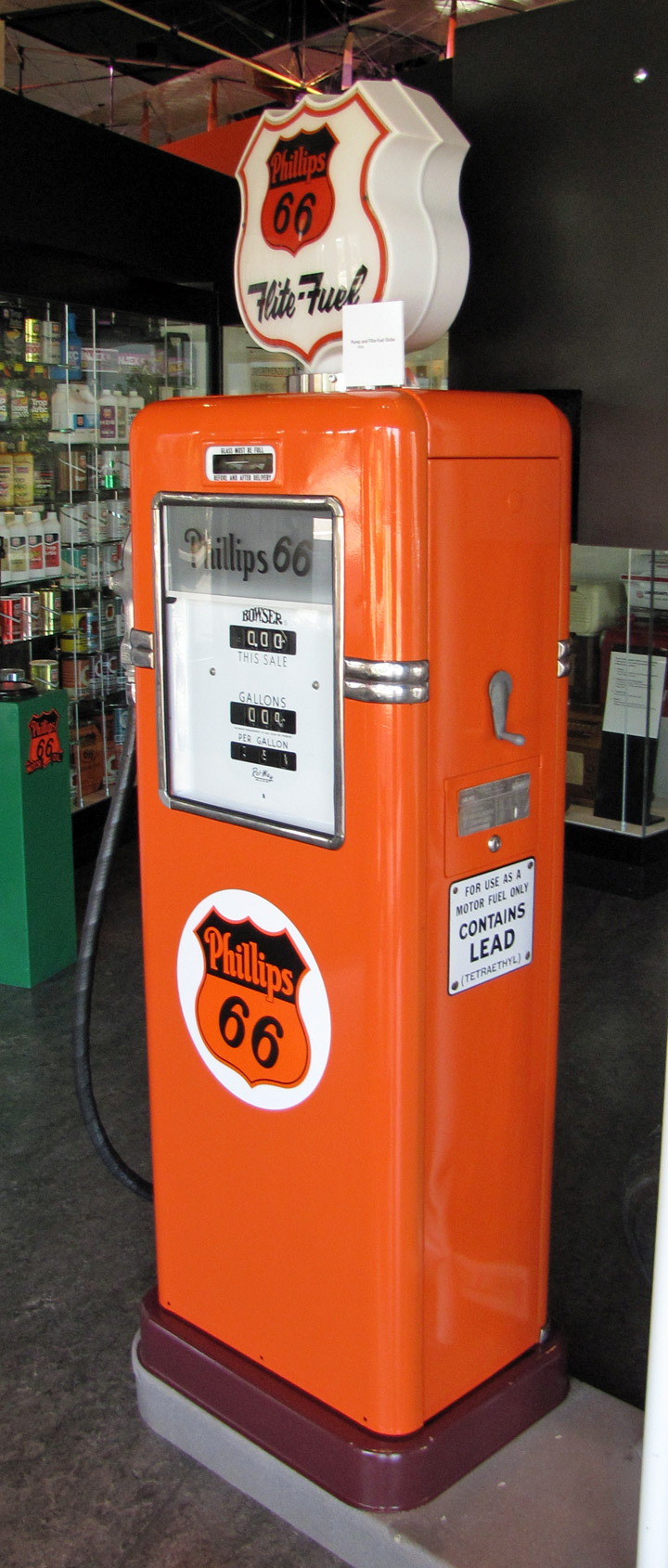 by electric pump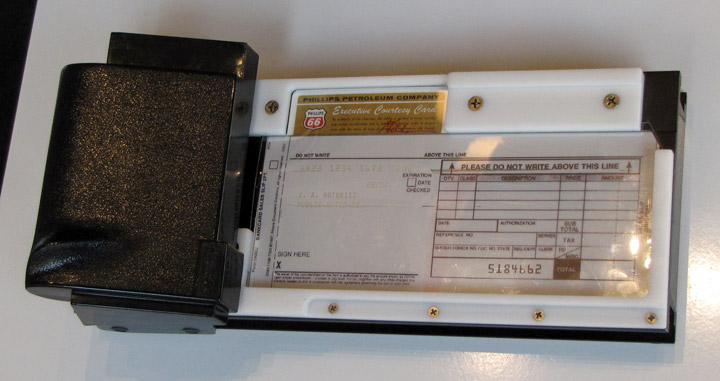 the start of oil company credit cards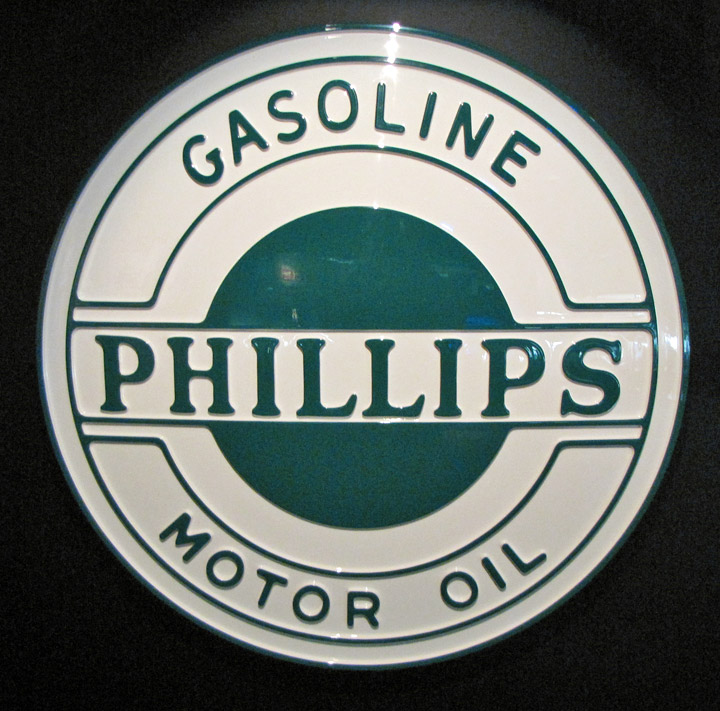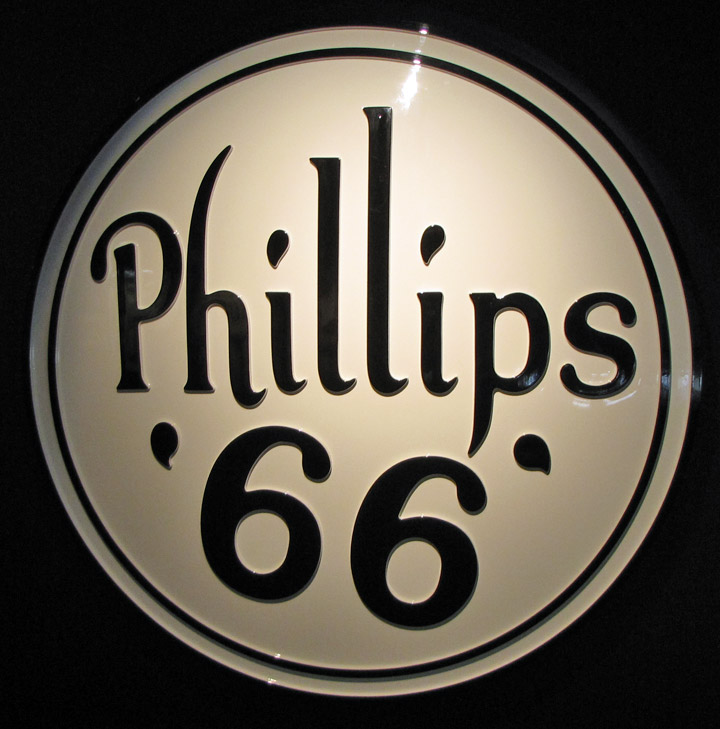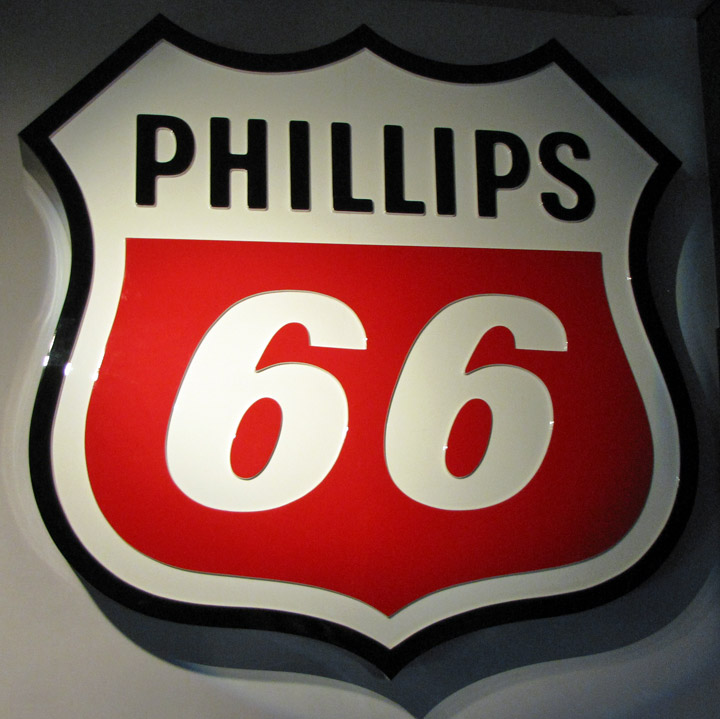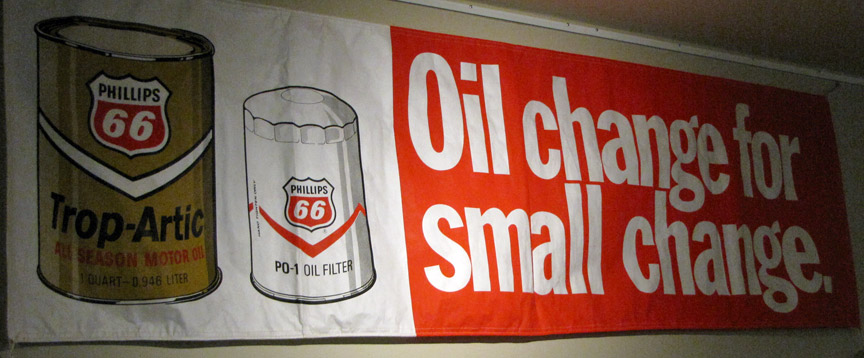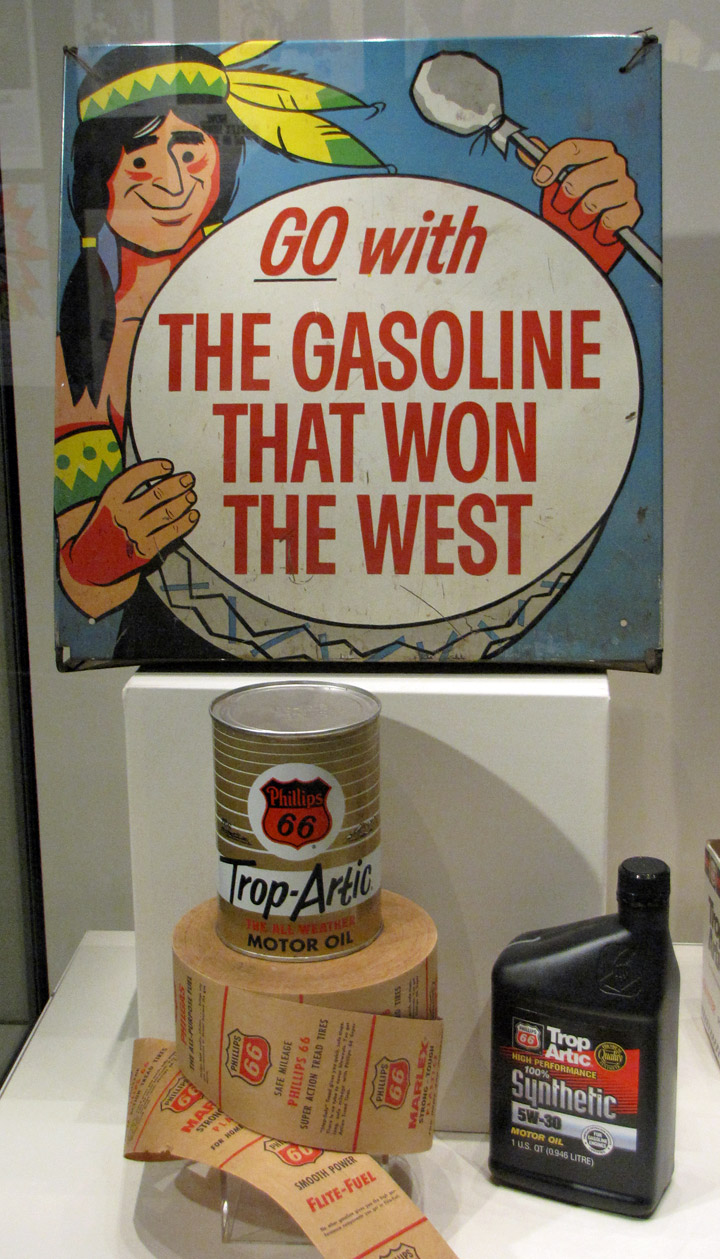 synthetic motor oil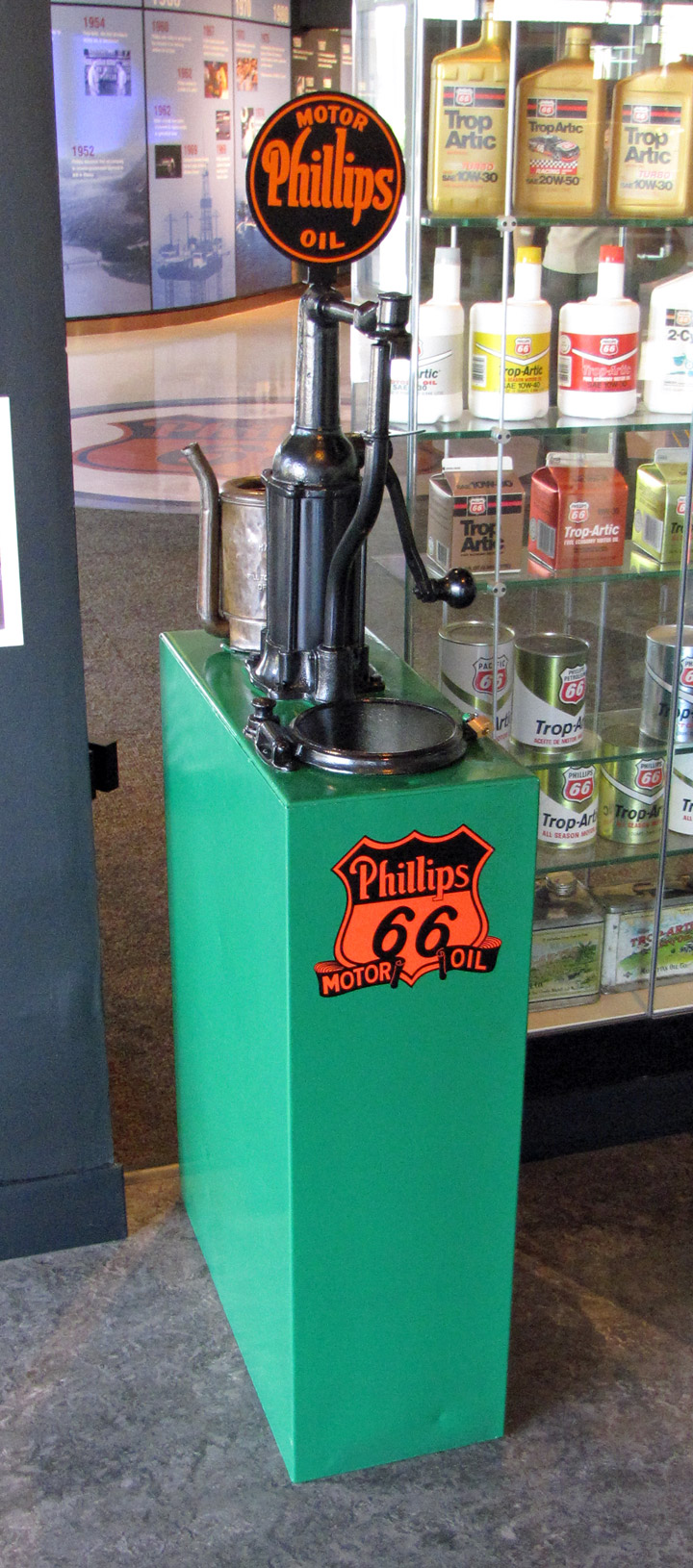 motor oil pump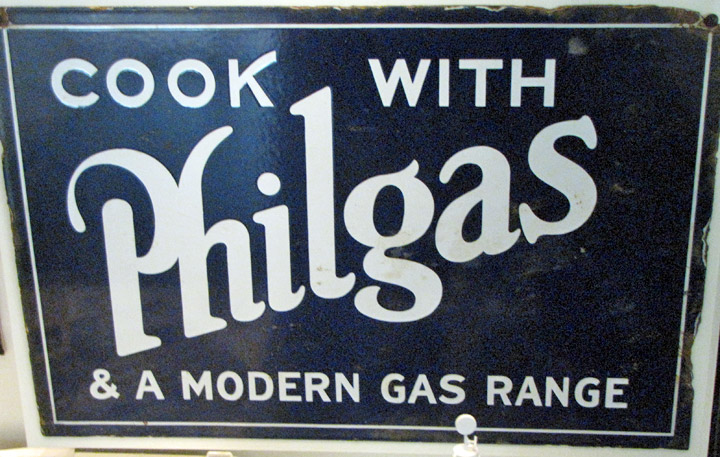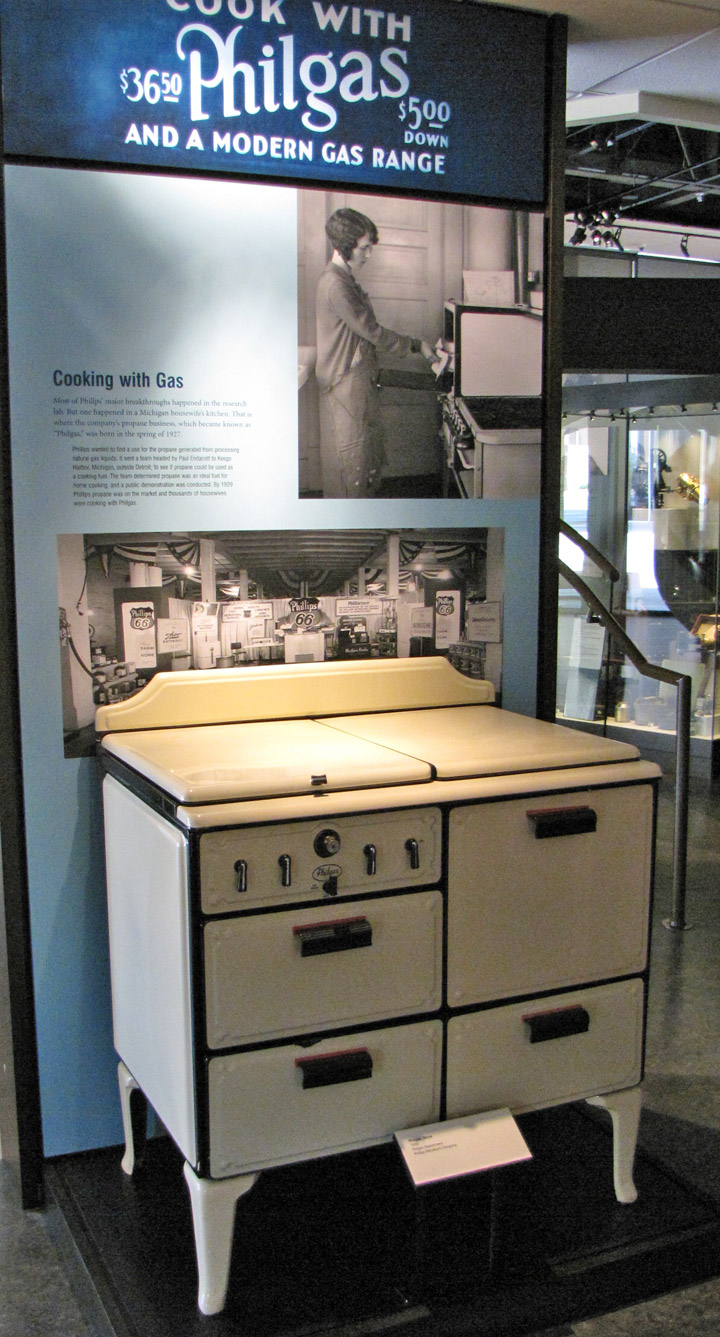 gas for cooking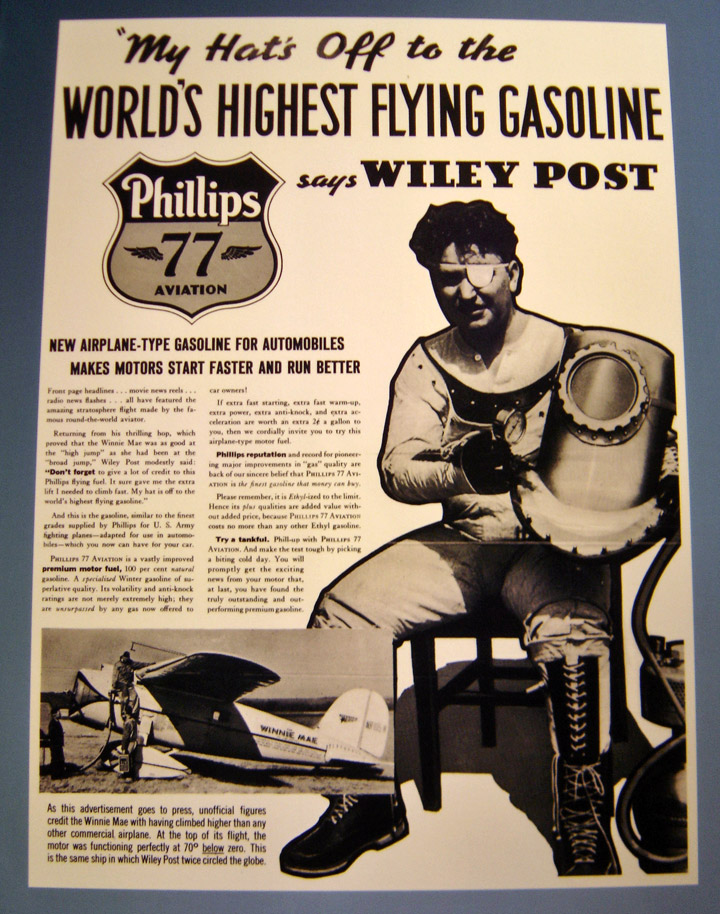 gas for aviation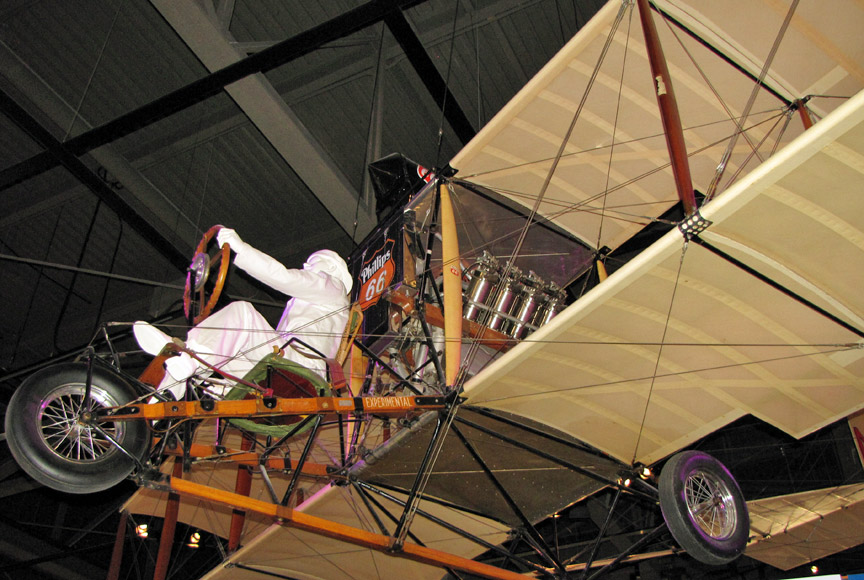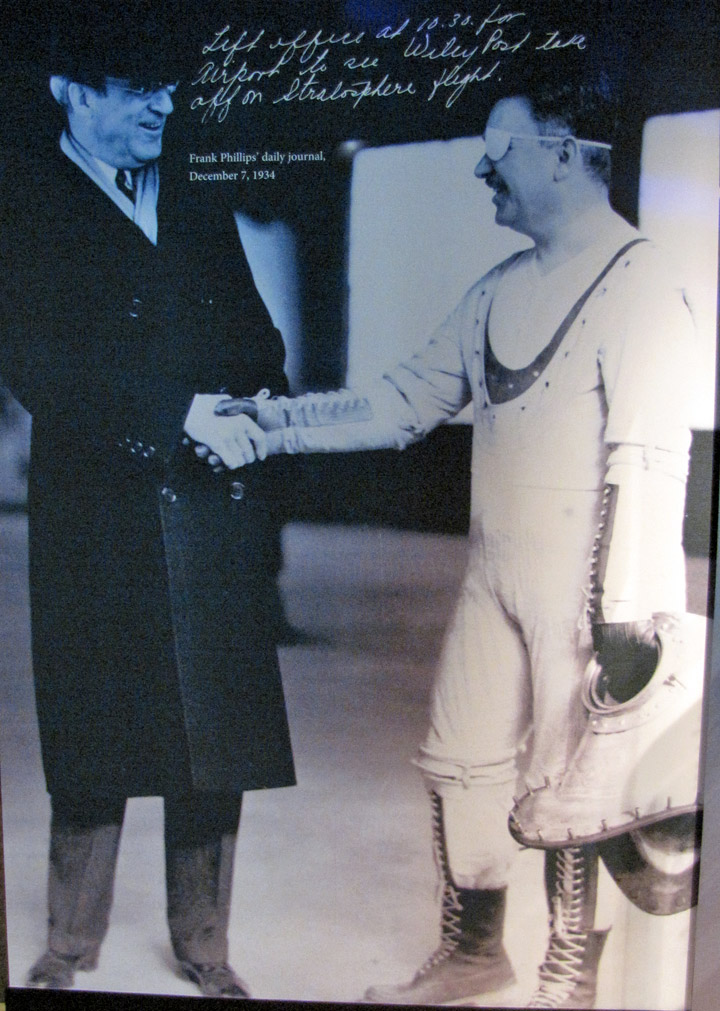 Wiley Post flew the highest with Phillips gas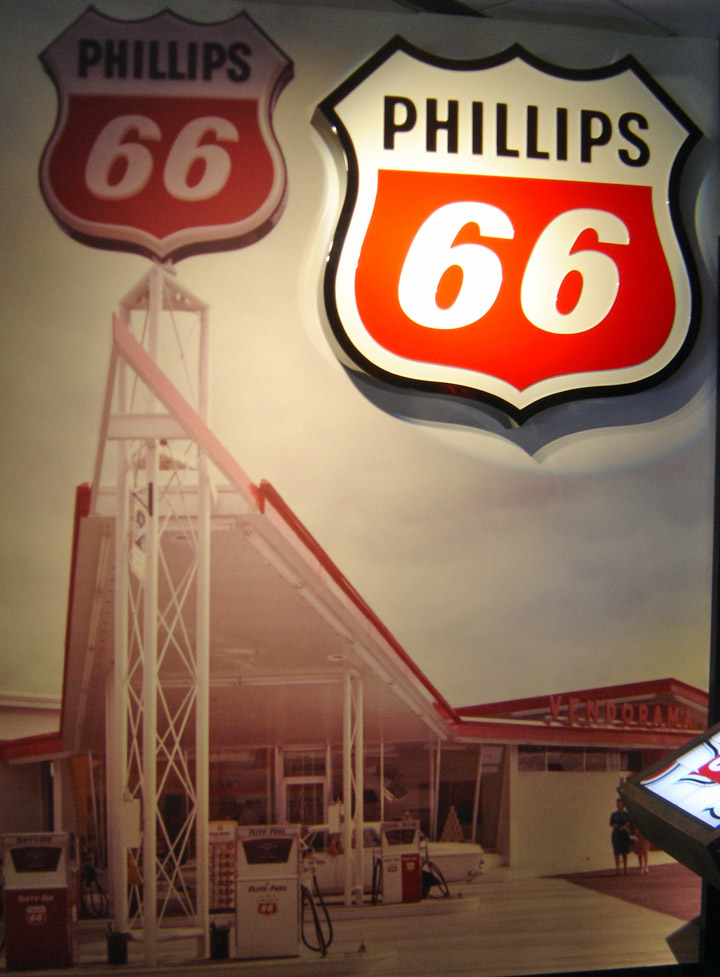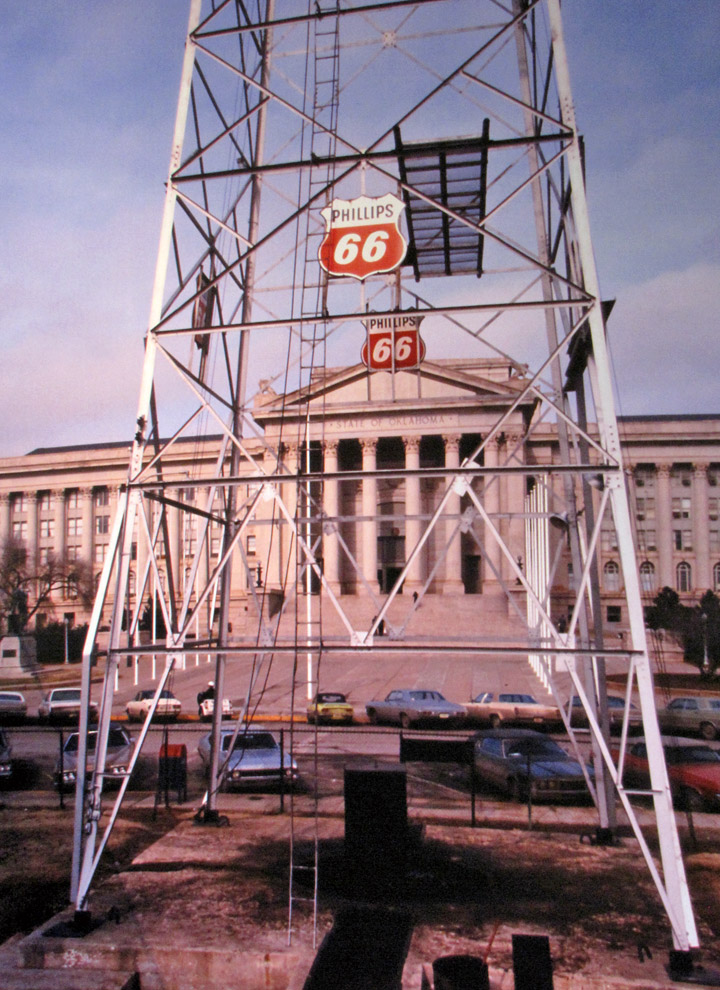 oil well on the state capitol grounds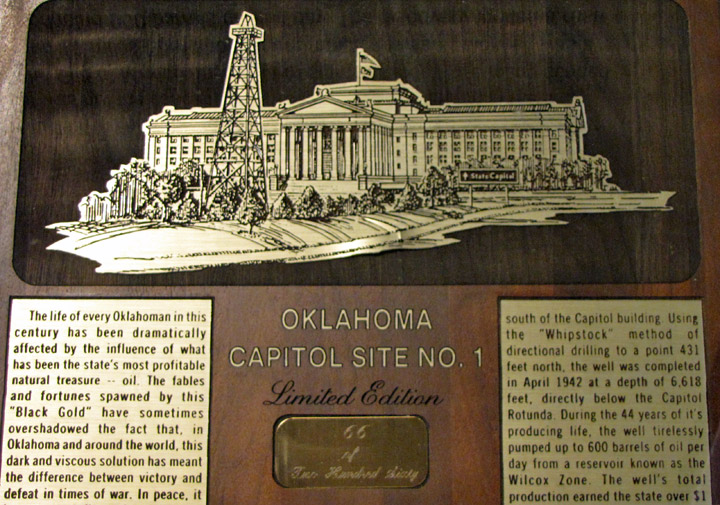 Phillips plastic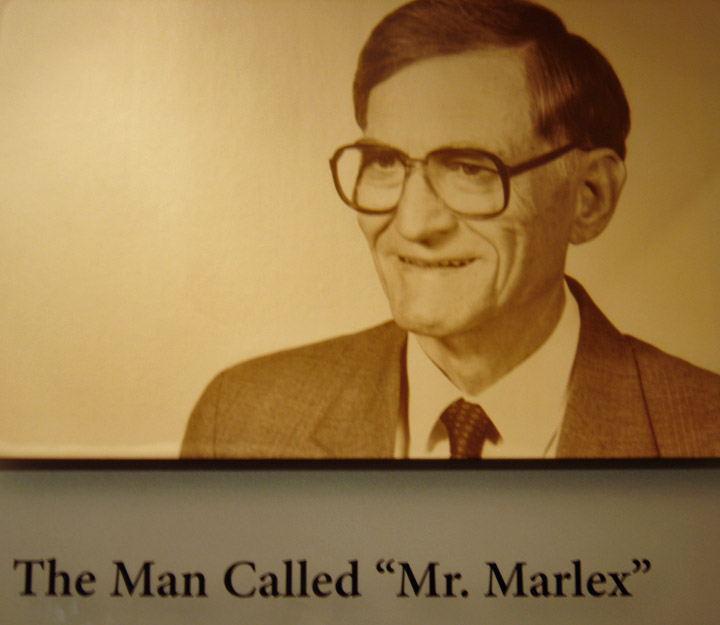 Paul Hogan pioneered Marlex plastics by Phillips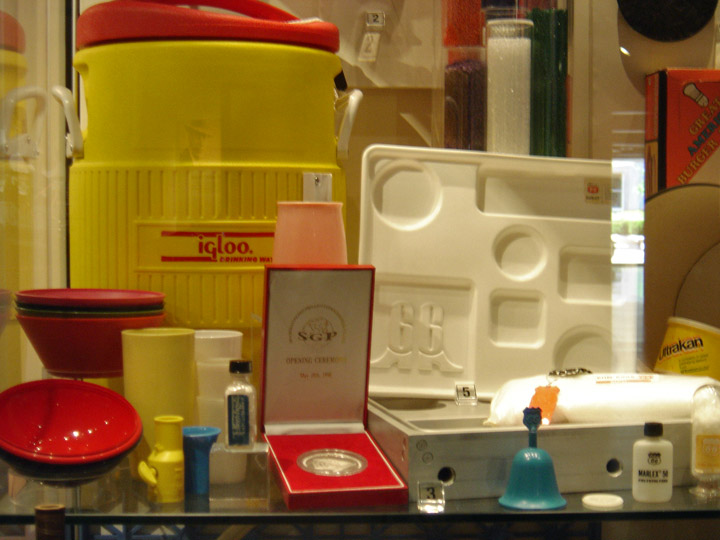 plastic products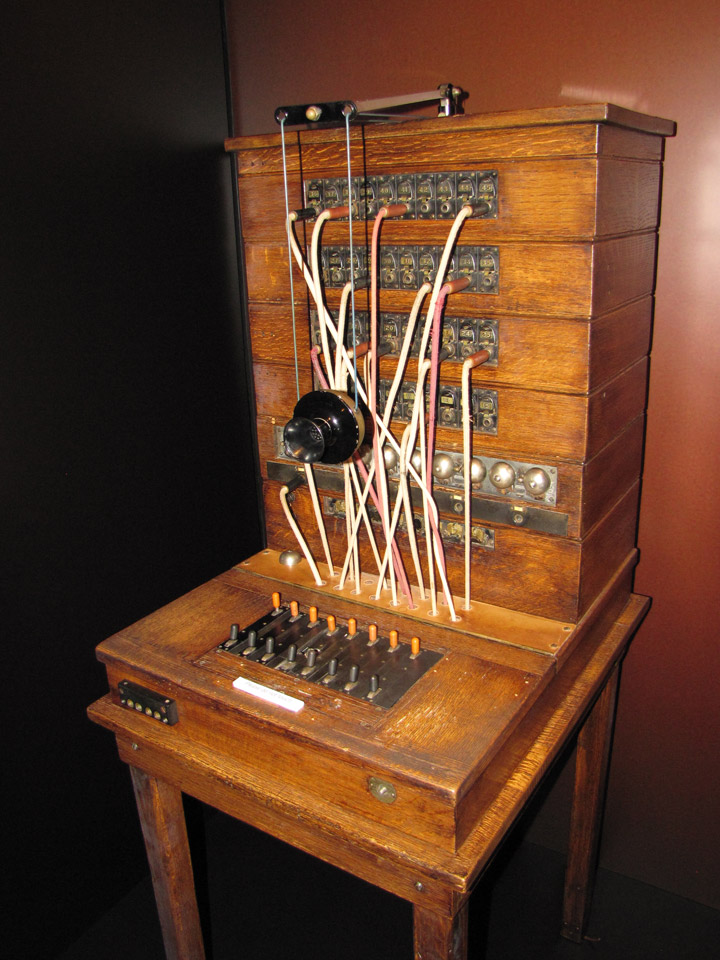 from a small start with a simple switchboard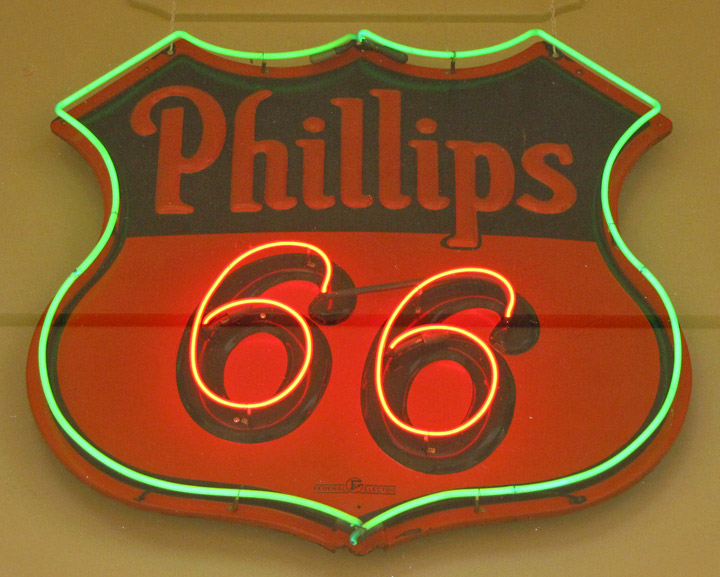 to Worldwide Company
---
---