Bowie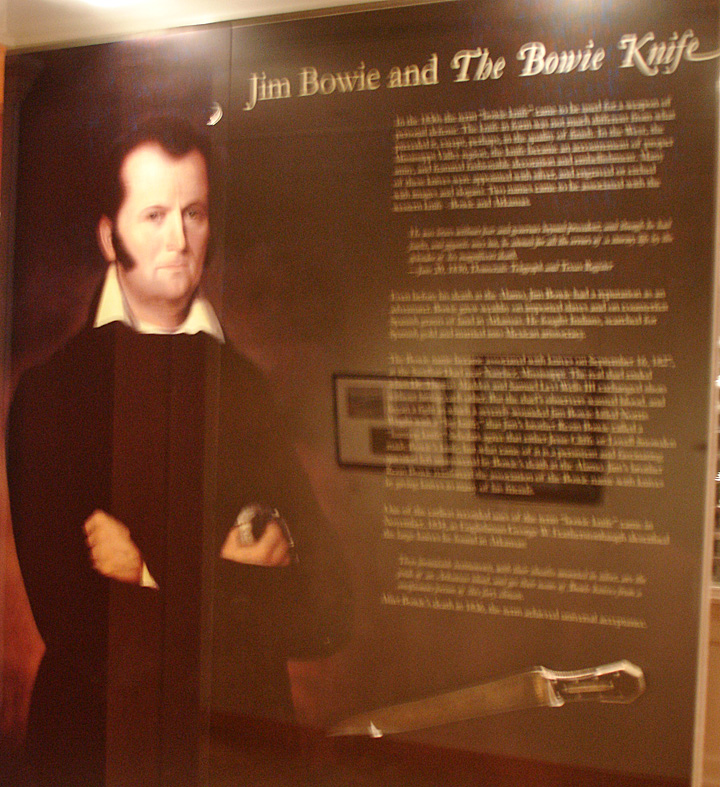 Jim Bowie and the Bowie knife
The most famous version of the Bowie knife was designed by Jim Bowie and presented to Arkansas blacksmith James Black in the form of a carved wooden model in December of 1830. Black produced the knife ordered by Bowie, and at the same time created another based on Bowie's original design but with a sharpened edge on the curved top edge of the blade.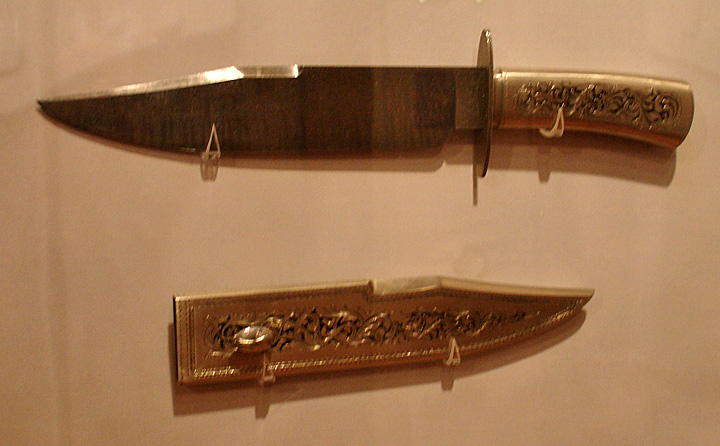 Black offered Bowie his choice and Bowie chose the modified version. Knives like that one, with a blade shaped like that of the Bowie knife, but with half or more of the back edge sharpened, are today called "Sheffield Bowie" knives, because this blade shape became so popular that cutlery factories in Sheffield, England were mass-producing such knives for export to the U.S. by 1850, usually with a handle made from either hardwood, stag horn, or bone, and sometimes with a guard and other fittings of sterling silver.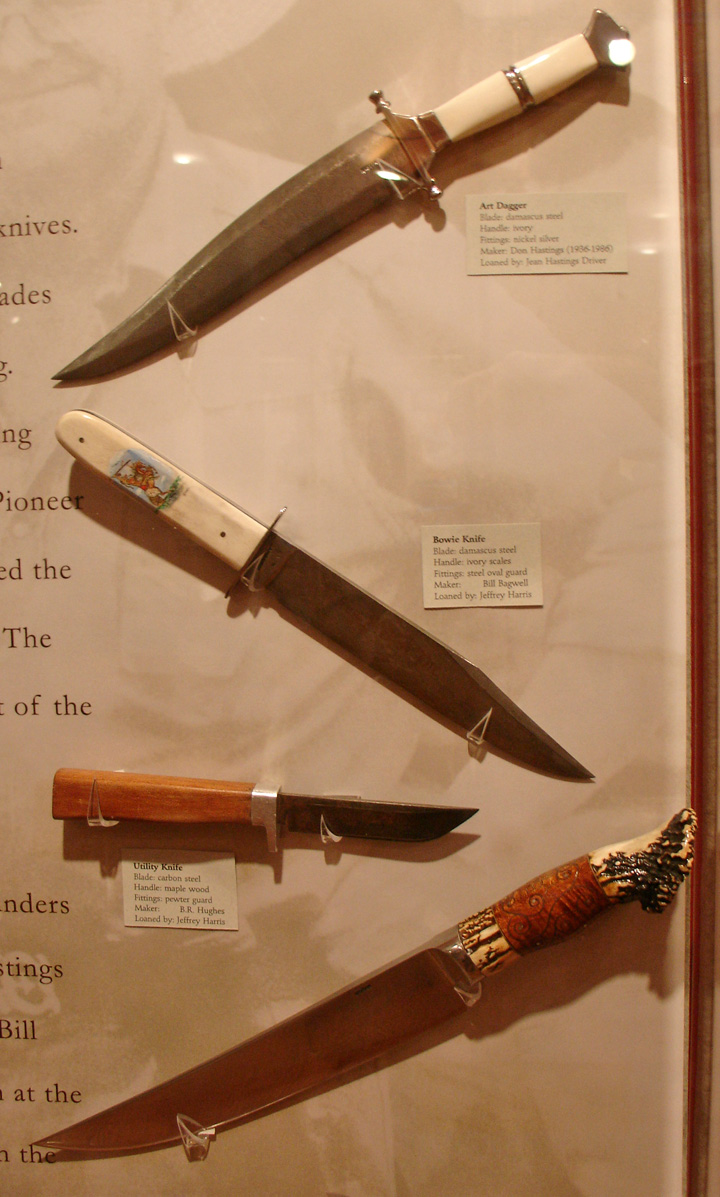 compared to other knives
Bowie returned, with his knife, to Texas and was involved in a knife fight with three men who had been hired to kill him. Bowie killed the three erstwhile assassins with his new knife and the fame of the knife was established. Legend holds that one man was almost decapitated, the second was disemboweled, and the third had his skull split open. Bowie died at the Battle of the Alamo five years later and both he and his knife became immensely famous. The fate of the original Bowie knife is unknown; however, a knife bearing the engraving "Bowie No. 1" has been acquired by the Historic Arkansas Museum from a Texas collector and has been attributed to Black through scientific analysis.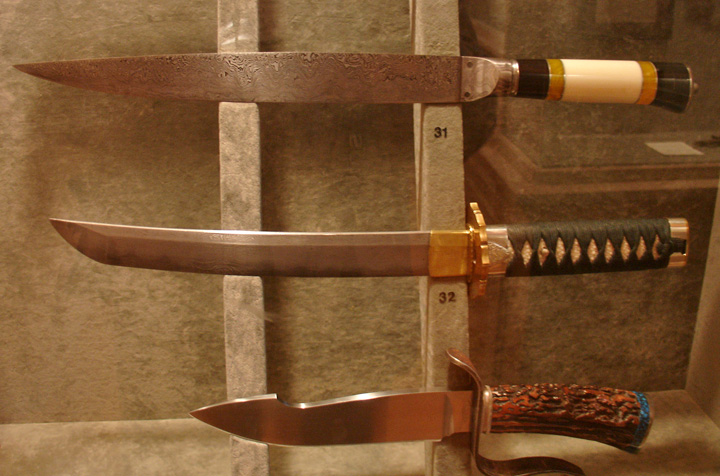 knives at the Historic Arkansas Museum
Black soon did a booming business making and selling these knives out of his shop in Washington, Arkansas. Black continued to refine his technique and improve the quality of the knife as he went. In 1839, Black was nearly blinded by an attacker and was no longer able to continue in his trade.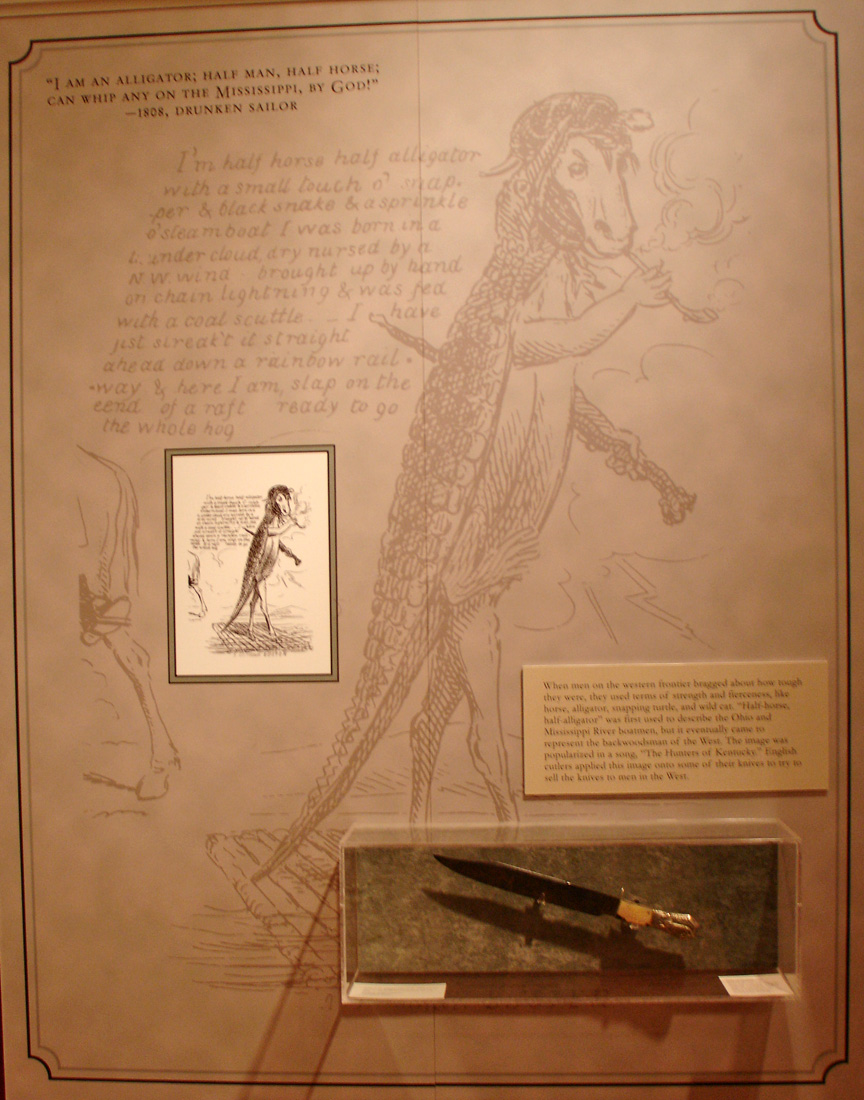 Alligator: Half Man, Half Horse
can whip any on the Mississippi
(carried a Bowie knife)
Black's knives were known to be exceedingly tough, yet flexible, and his technique has not been duplicated. Black kept his technique secret and did all of his work behind a leather curtain. Many claim that Black rediscovered the secret to producing true Damascus steel.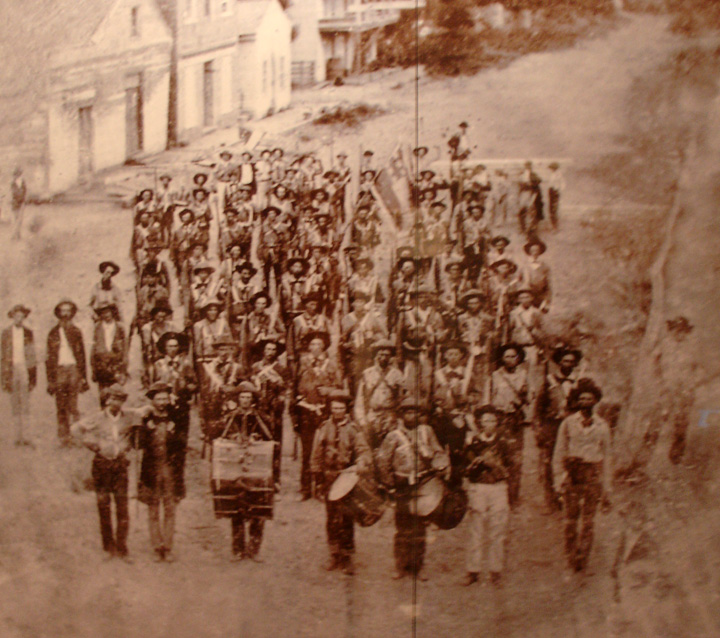 Confederate troops each armed with a Bowie knife
In 1870 at the age of 70, Black attempted to pass on his secret to the son of the family that had cared for him in his old age, Daniel Webster Jones. But Black had been retired for many years and found that he himself had forgotten the secret. The only thing Black could remember was that ten separate steps were involved. Jones would later become Governor of Arkansas.
Text from Wikipedia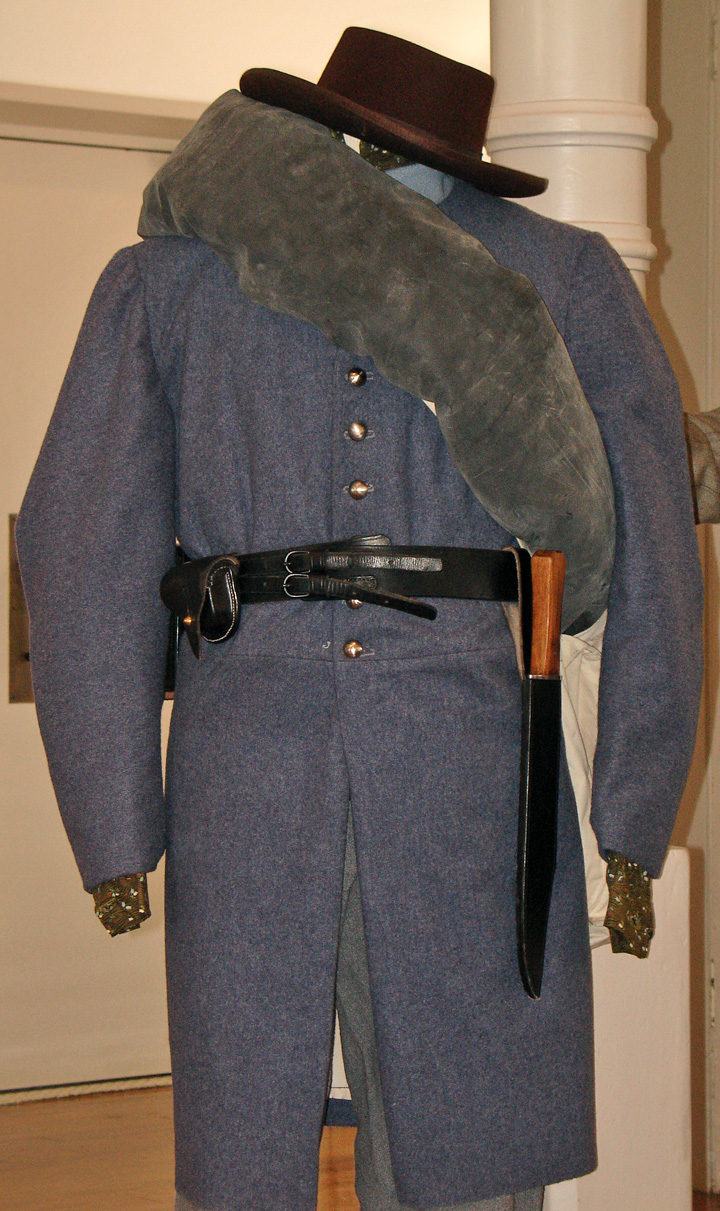 Confederate Uniform with a Bowie knife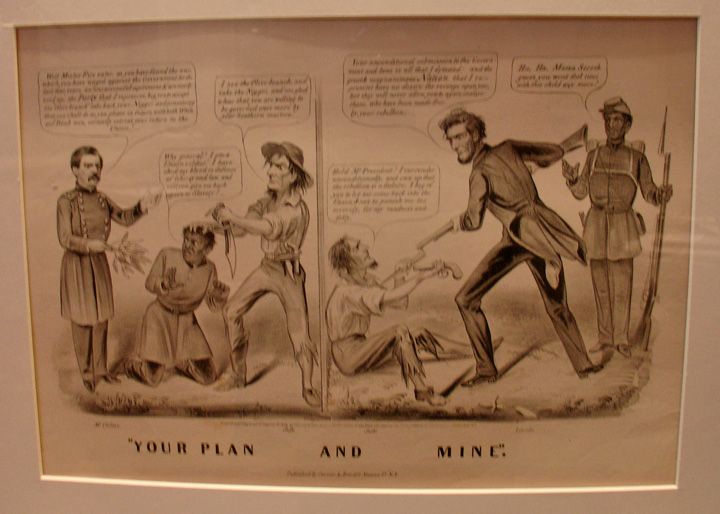 the South with a knife, the North with a bayonet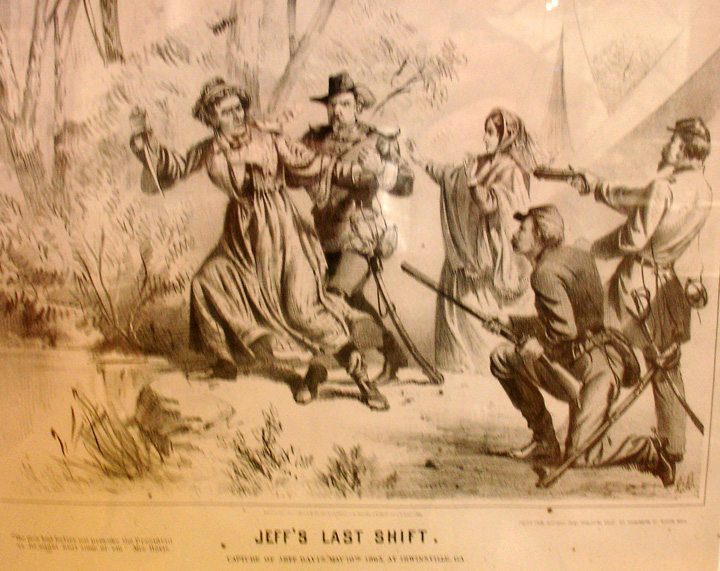 cartoon of Jeff Davis fleeing in woman's dress but with a Bowie knife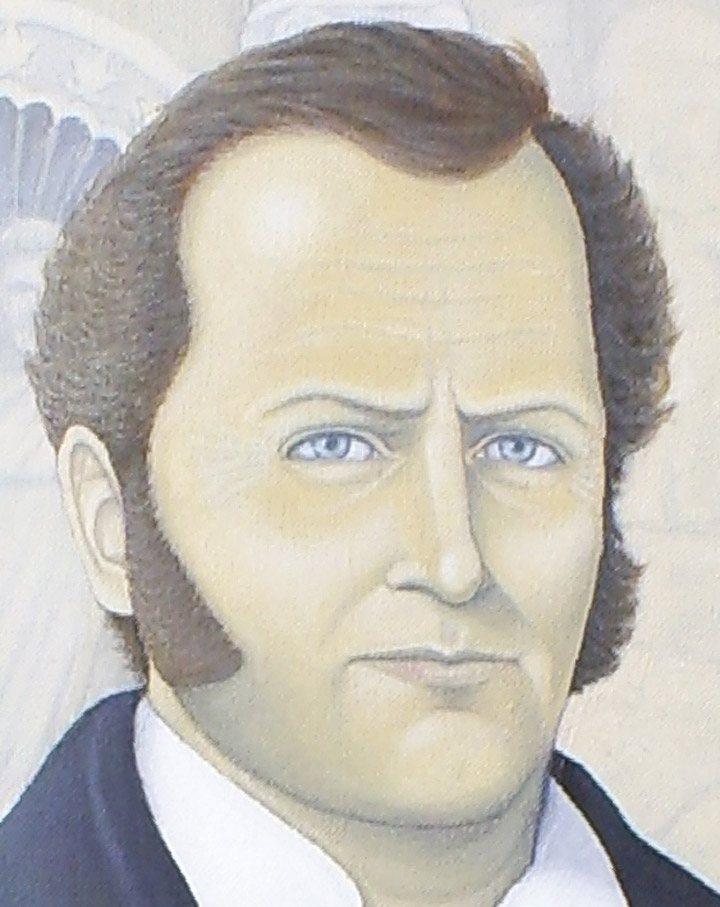 image of Jim Bowie by Artist Mark Barnett of Friendswood, Texas
---
---