Hawā Mahal
(Hall of Winds)
2006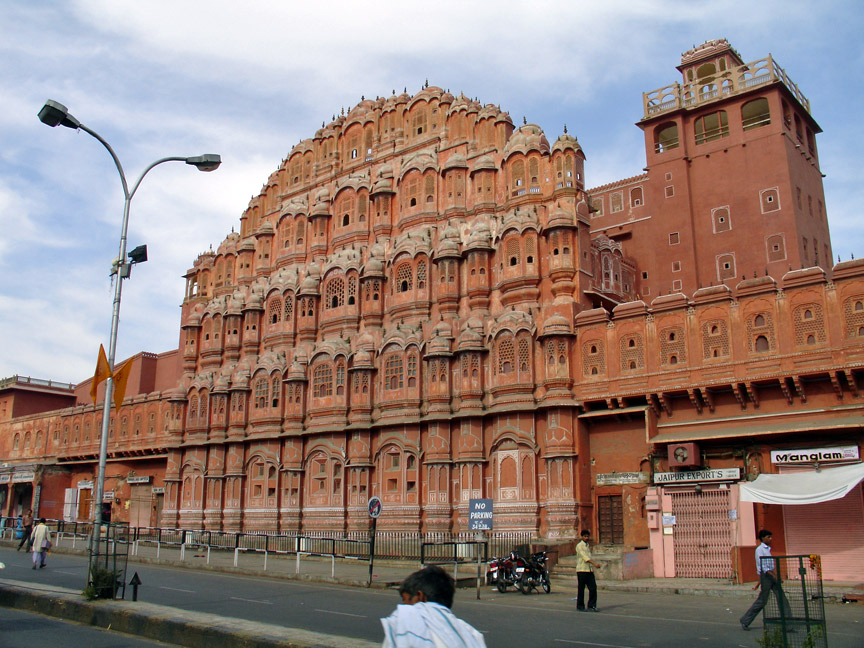 Hall of Winds, Jaipur
Built in 1799, is one of Jaipur's major landmarks, although it is actually little more than a facade.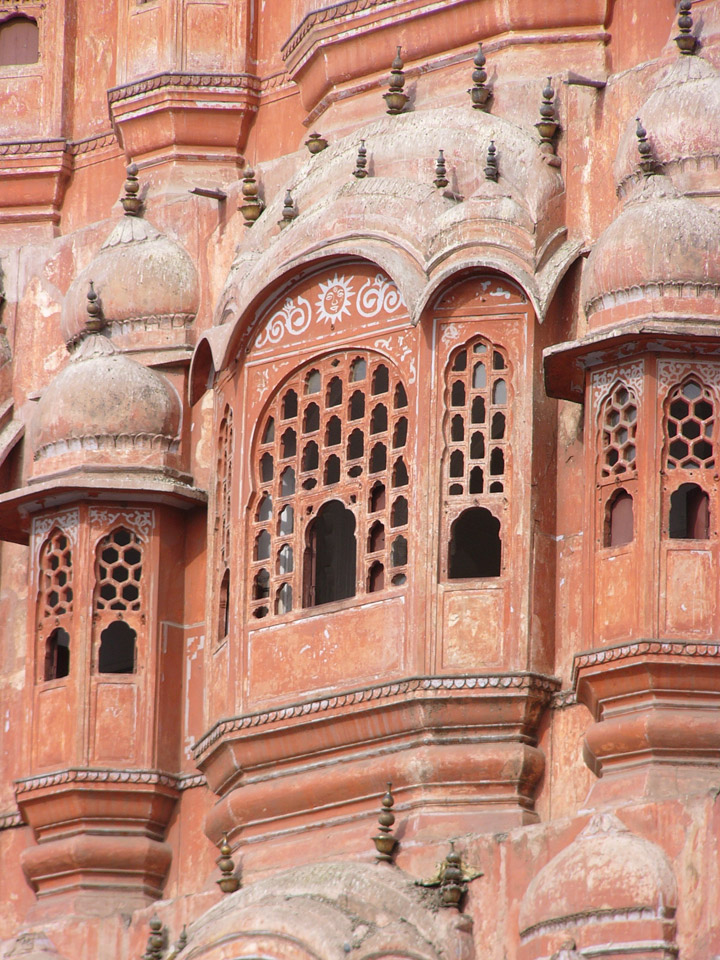 A stunning example of Rajput artistry with its, semi-octagonal and delicately honeycombed sandstone windows.
It was originally built to enable ladies of the royal household to watch the everyday life and processions of the city.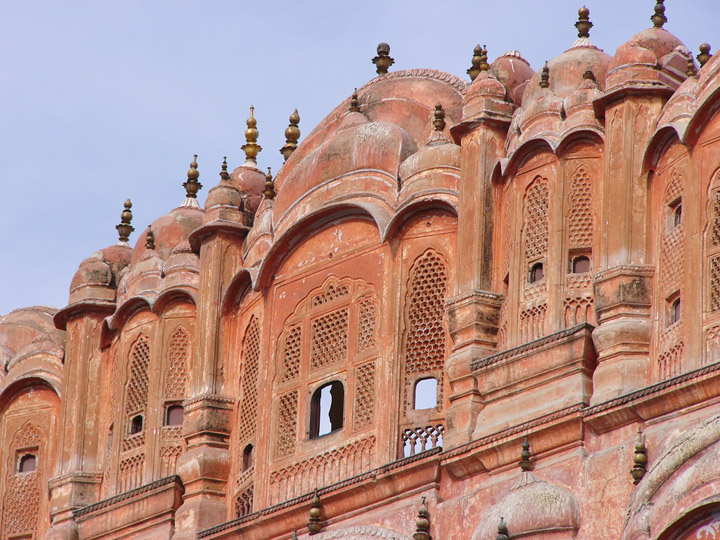 The Palace was built by Maharaja Sawaj Pratap and is part of the City Palace Complex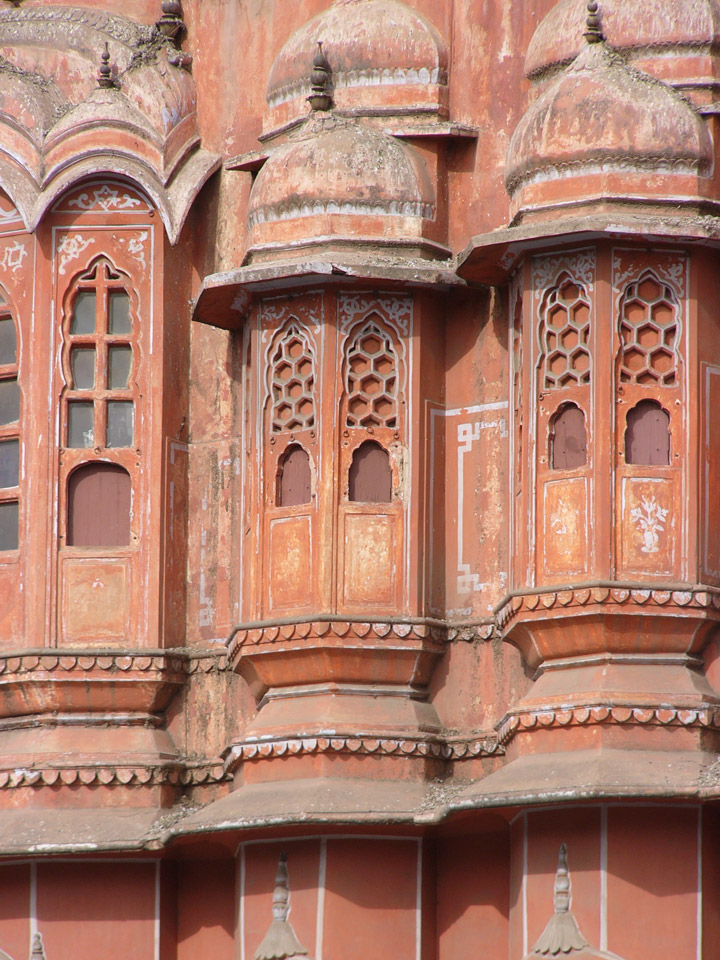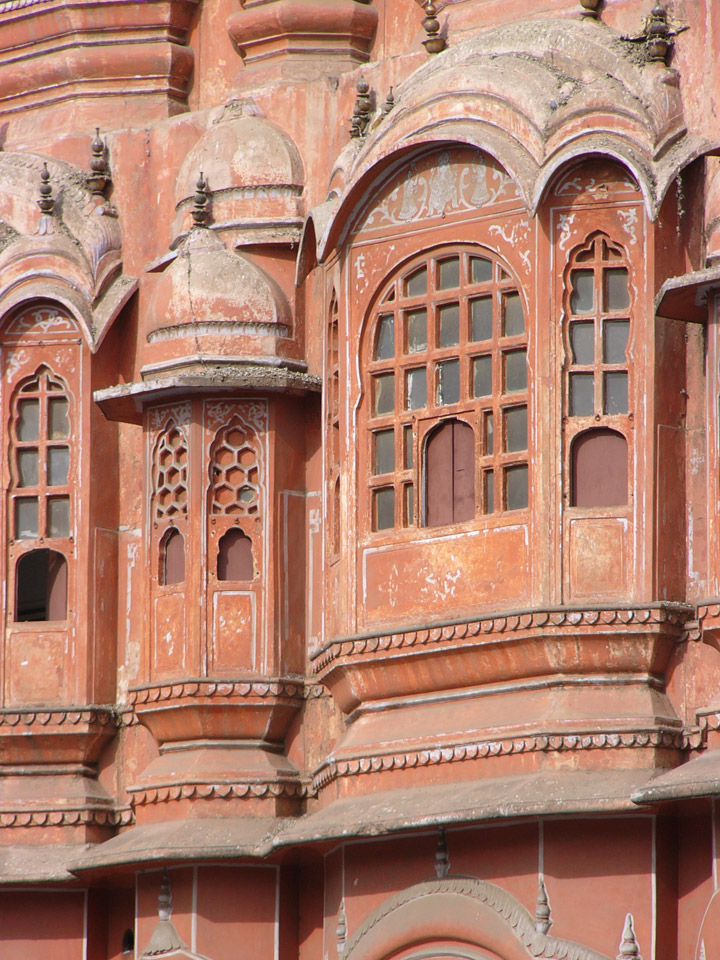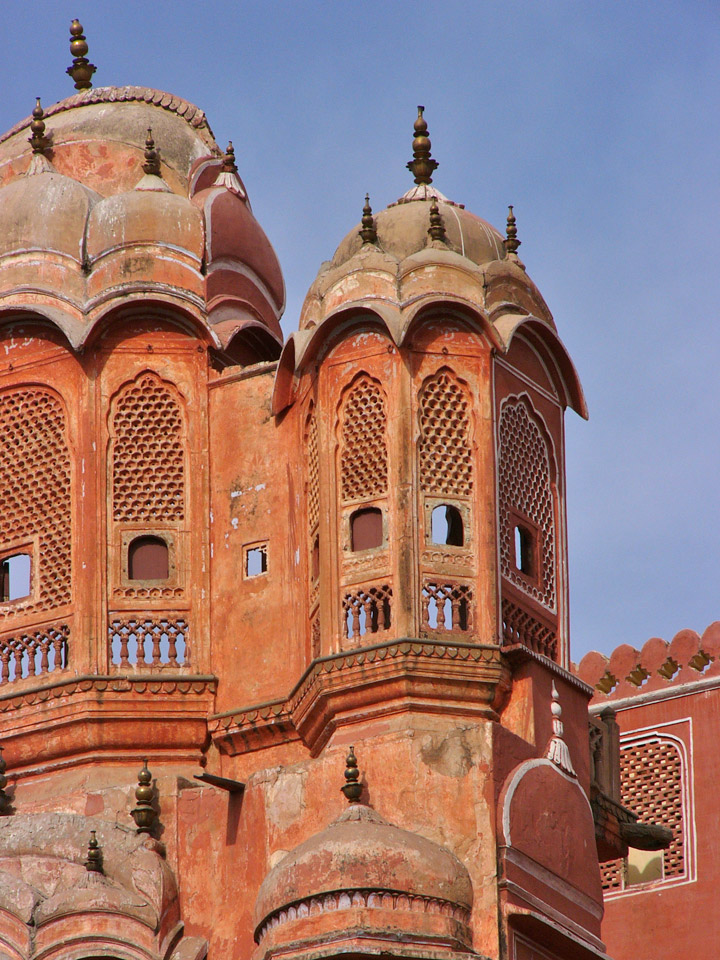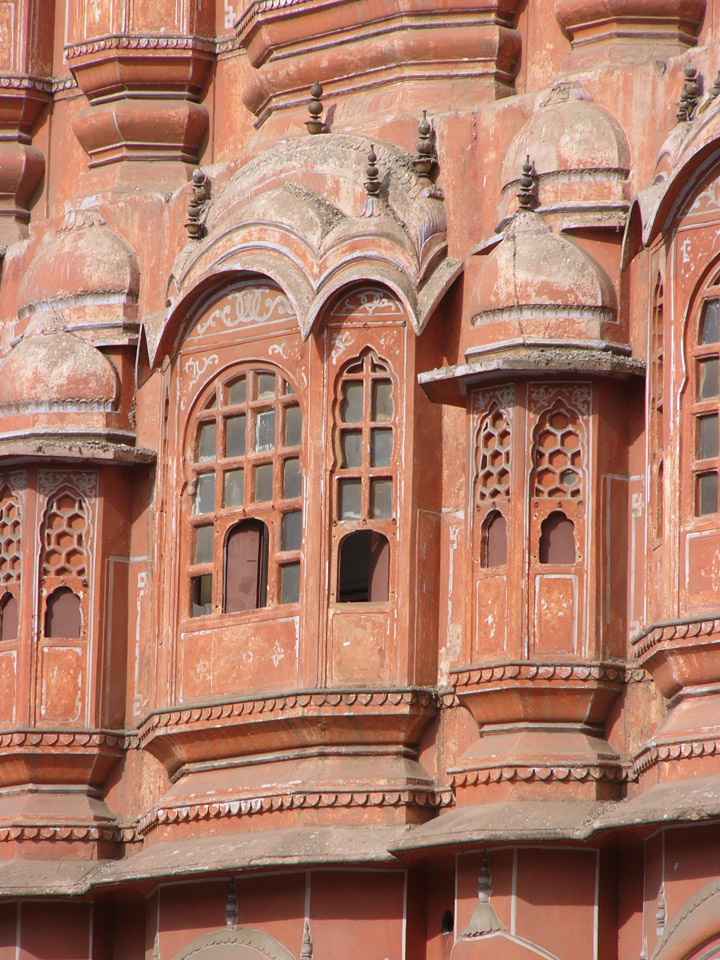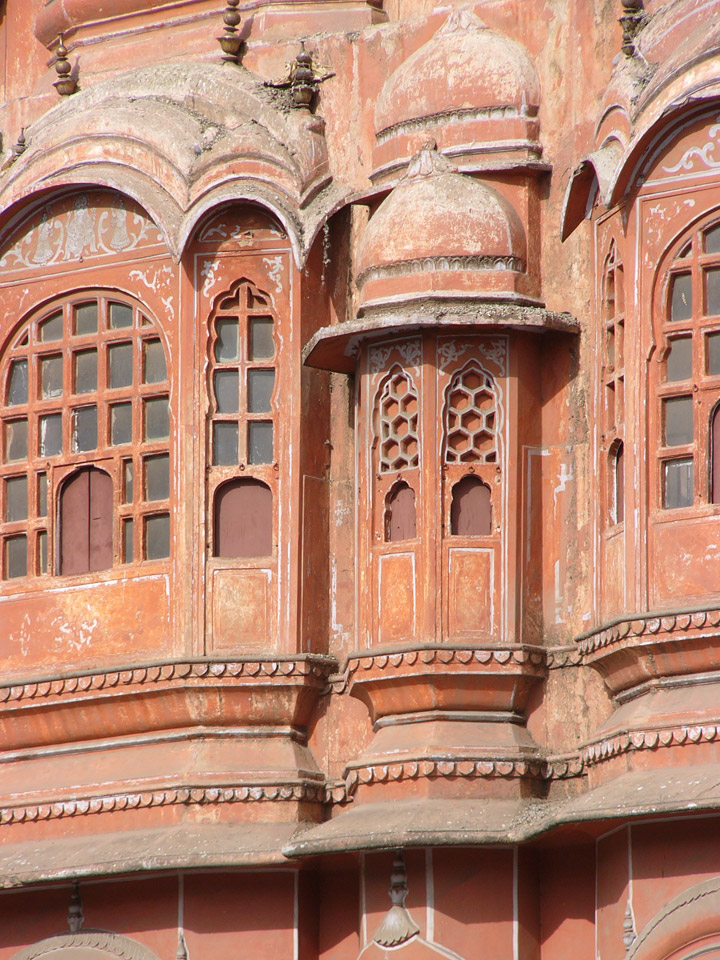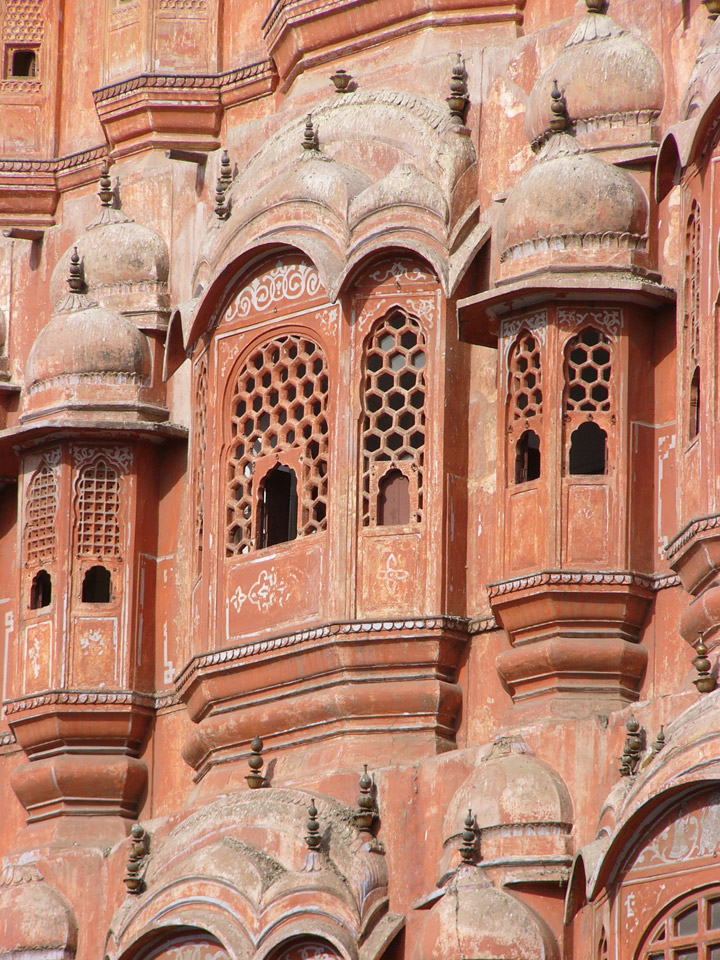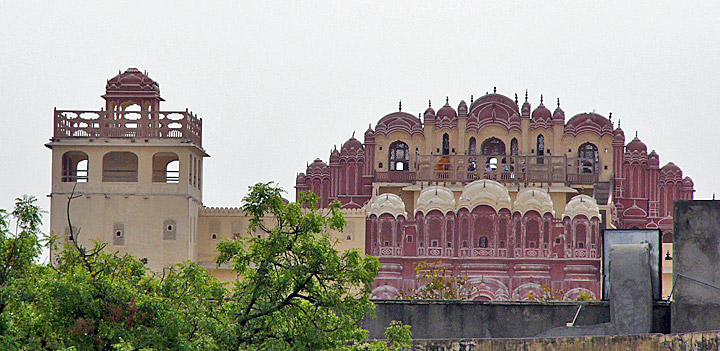 reverse side of the facade
as seen from the City Palace
More Photos of the Jaipur City Palace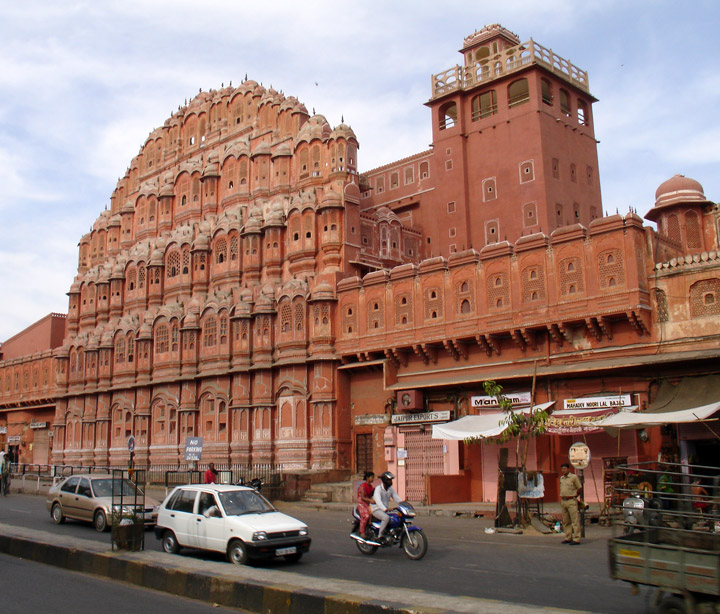 Palace of the Winds
---
---