Jantar Mantar
2006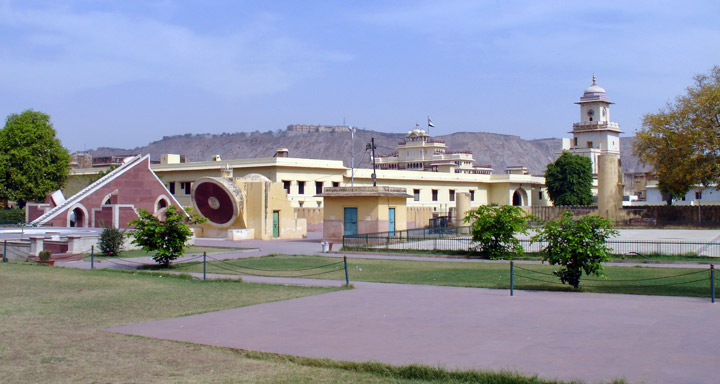 observatory next to the Jaipur city palace
Between 1727 and 1734 Maharajah Jai Singh II of Jaipur constructed five astronomical observatories in west central India. The observatories, or "Jantar Mantars" as they are commonly known, incorporate multiple buildings of unique form, each with a specialized function for astronomical measurement. These structures with their striking combinations of geometric forms at large scale, have captivated the attention of architects, artists, and art historians world wide, yet remain largely unknown to the general public.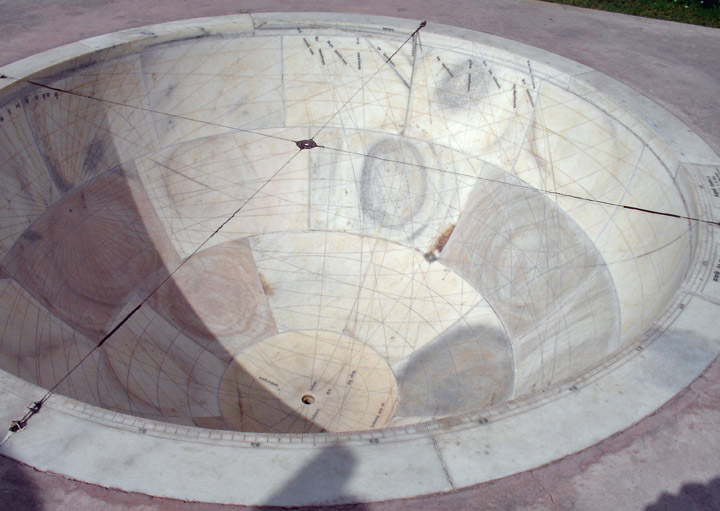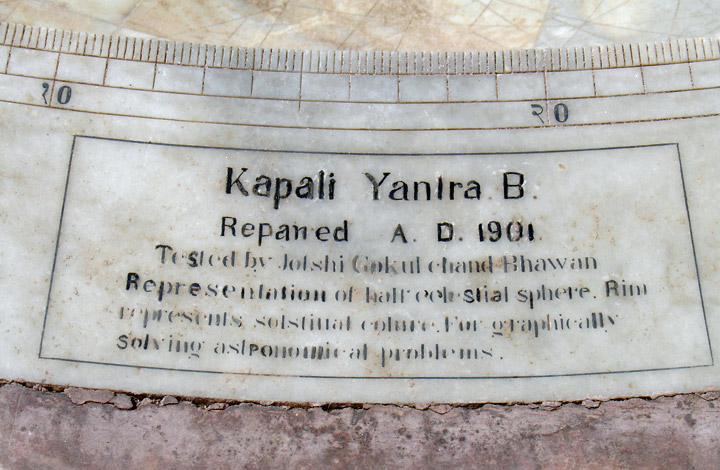 Jai Singh was passionate about two things-the arts and the sciences, chiefly astronomy. Once, at the court of Muhammad Shah, he found the Hindu and Muslim astrologers embroiled in a heated argument over certain planetary positions. It was imperative that the positions be known accurately to determine an auspicious hour for the emperor to set out on an expedition. Jai Singh offered to rectify the then available astronomical tables, an offer that was readily accepted by the Mughal emperor.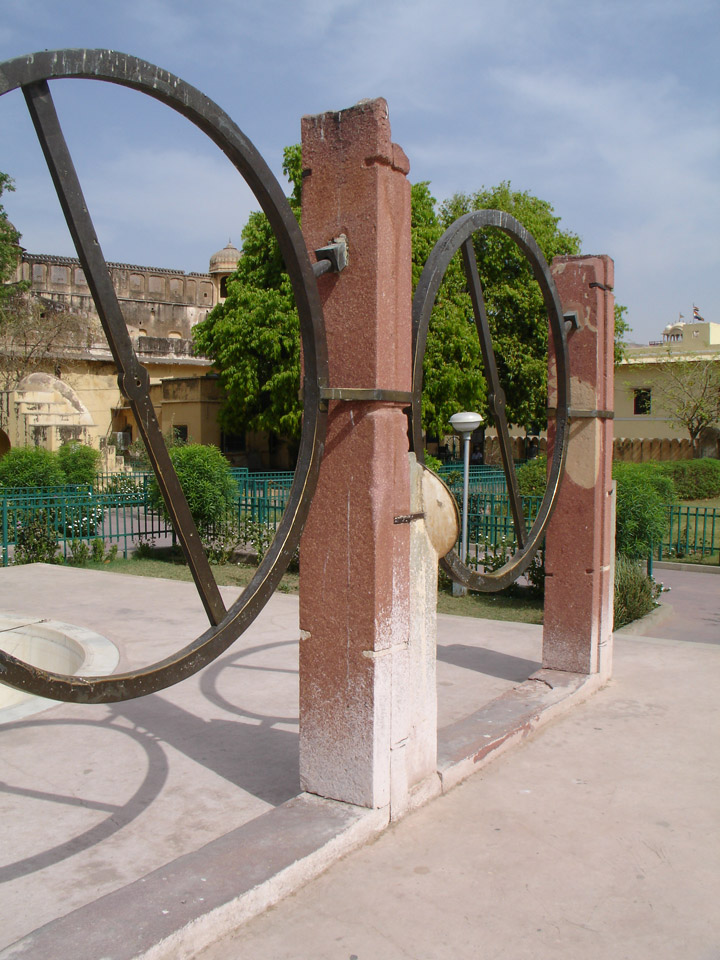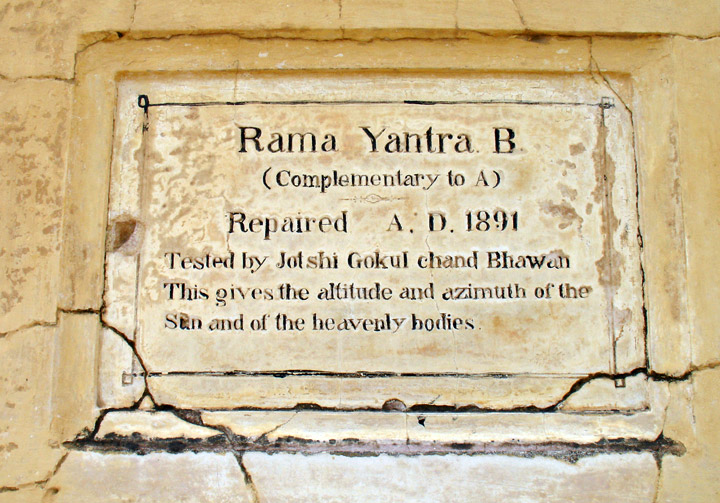 The result: an onsite Jantar Mantar in Delhi, an astronomical observatory where the movements of sun, moon and planets could be observed. Jai Singh's idea was to create a renaissance in practical astronomy among the Indian masses and practicing astronomers. However, the lofty ideals of the Jantar Mantar remained unfulfilled as the country at that time was in turmoil and the full potential of this observatory was never realized.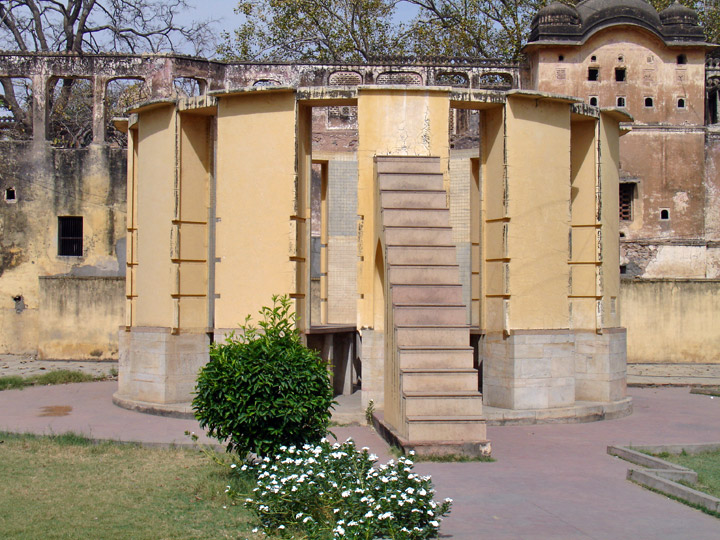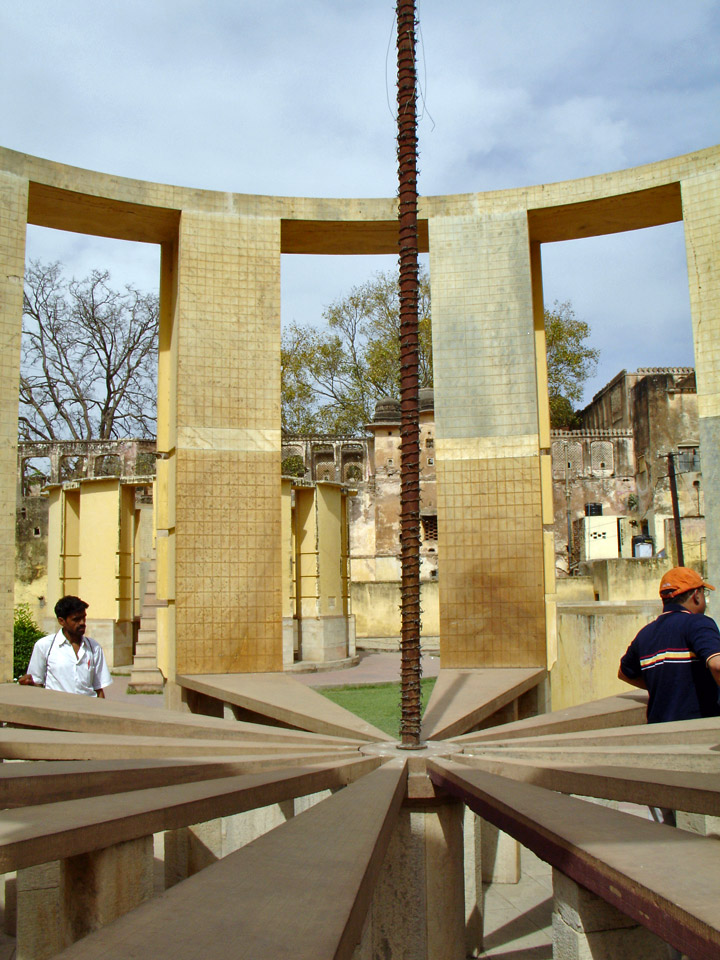 sun on the central pole projects on the side panels
The observatory consists of fourteen major geometric devices for measuring time, predicting eclipses, tracking stars in their orbits, ascertaining the declinations of planets, and determining the celestial altitudes and related ephemerides. Each is a fixed and 'focused' tool.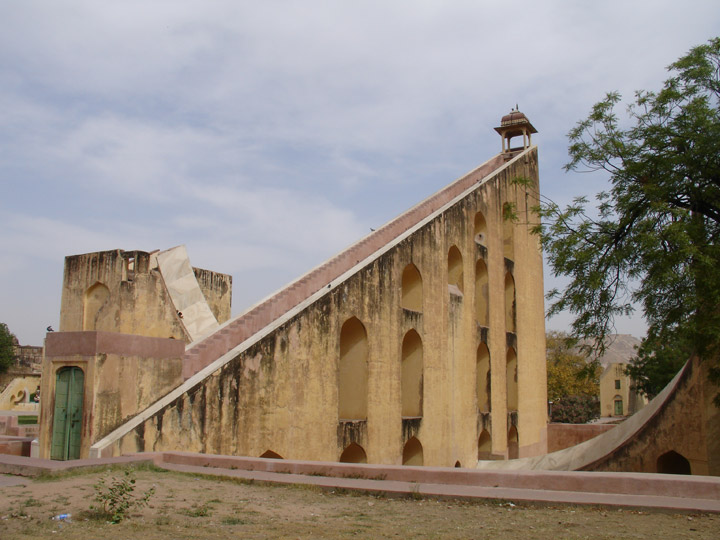 Samrat Jantar
The Samrat Jantar, the largest instrument, is 90 feet high, its shadow carefully plotted to tell the time of day. Its face is angled at 27 degrees, the latitude of Jaipur. The Hindu chhatri (small domed cupola) on top is used as a platform for announcing eclipses and the arrival of monsoons.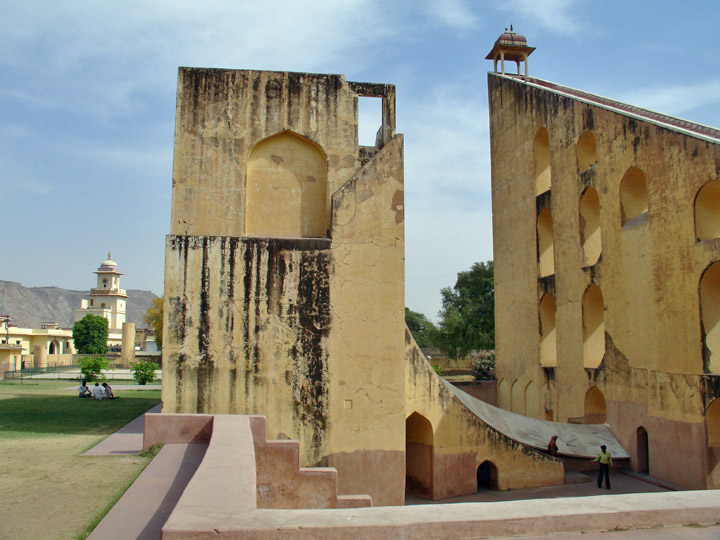 Built of local stone and marble, each instrument carries an astronomical scale, generally marked on the marble inner lining
bronze tablets, all extraordinarily accurate, were also employed.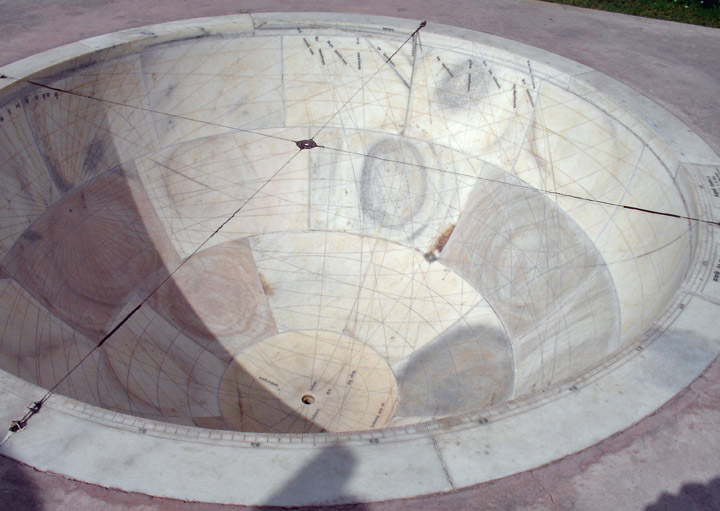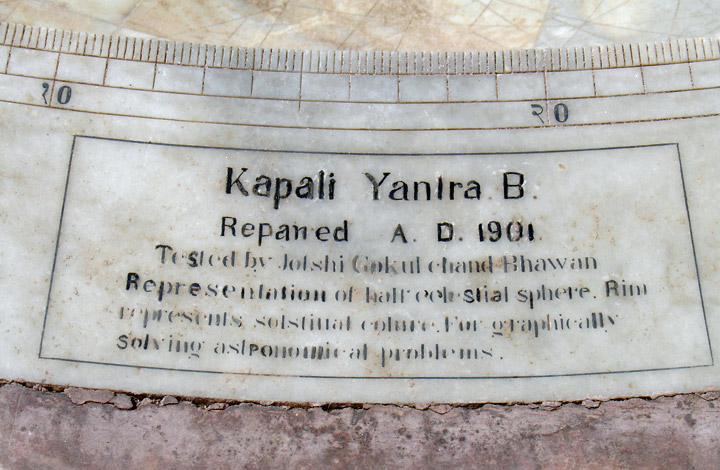 Thoroughly restored in 1901, the Jantar Mantar was declared a national monument in 1948.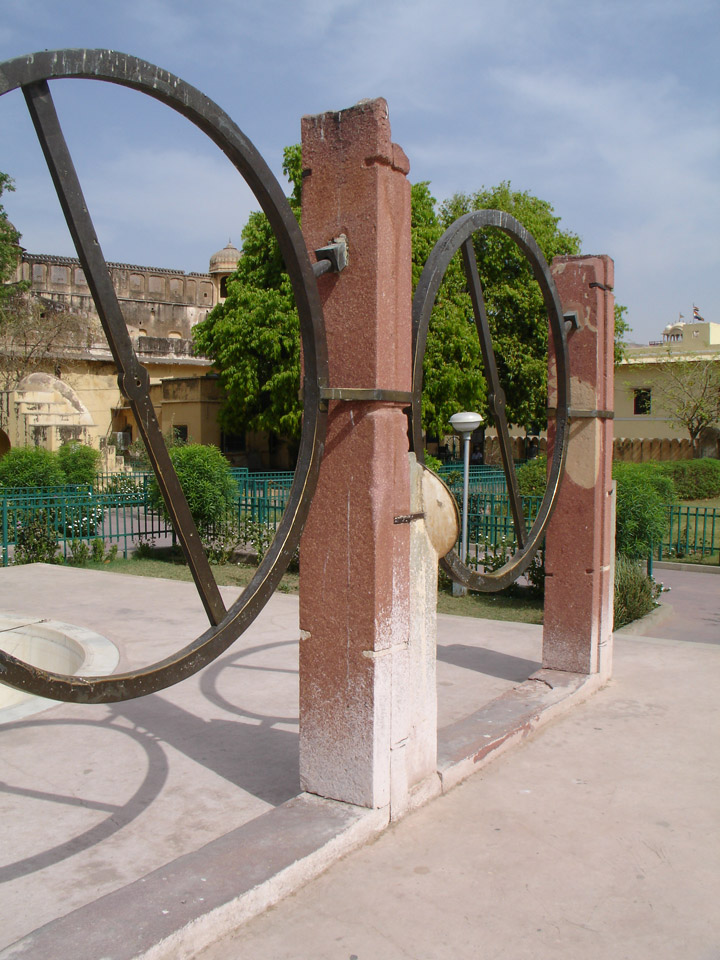 An excursion through Jai Singh's Jantar is the singular one of walking through solid geometry and encountering a collective weapons system designed to probe the heavens.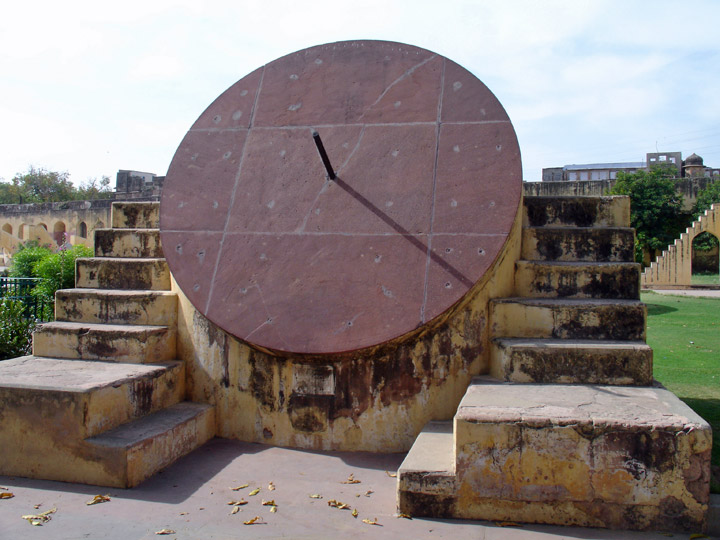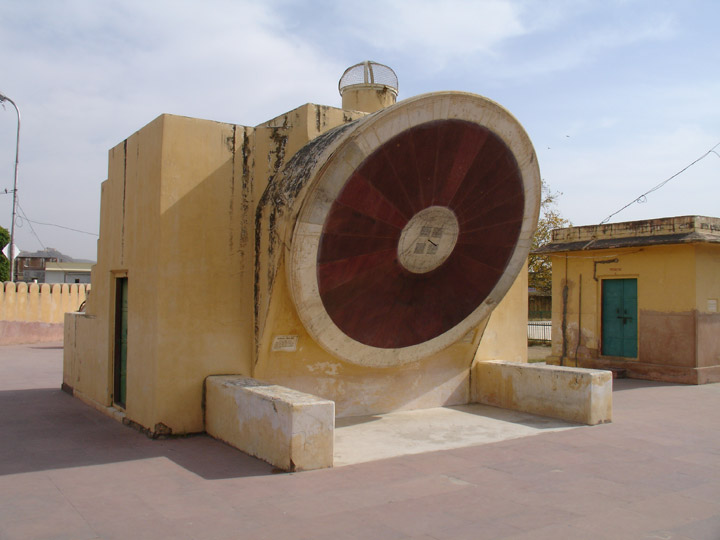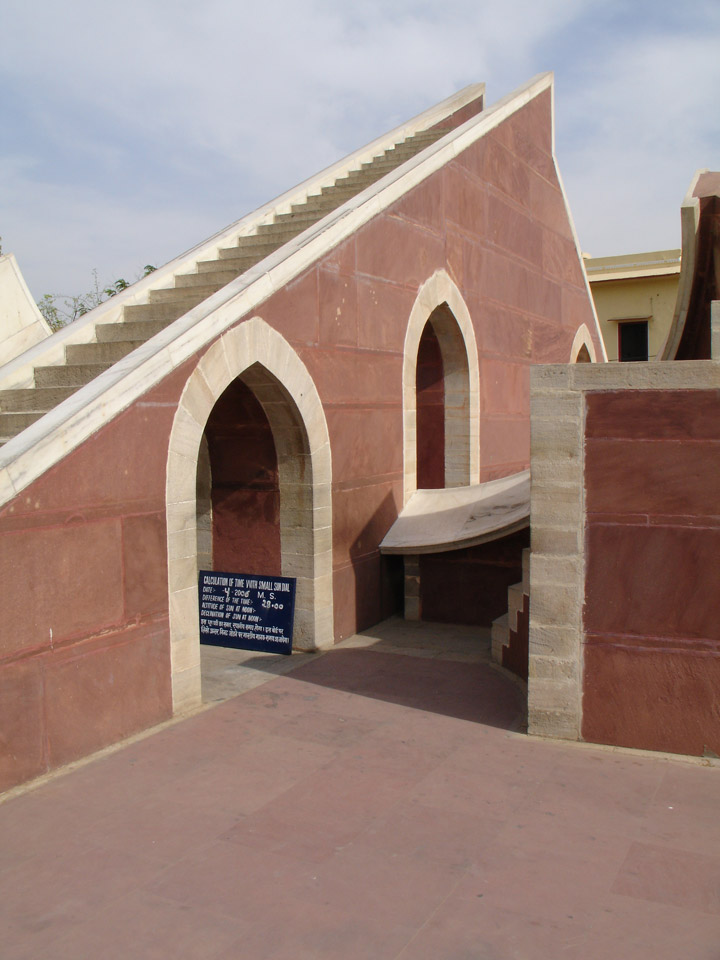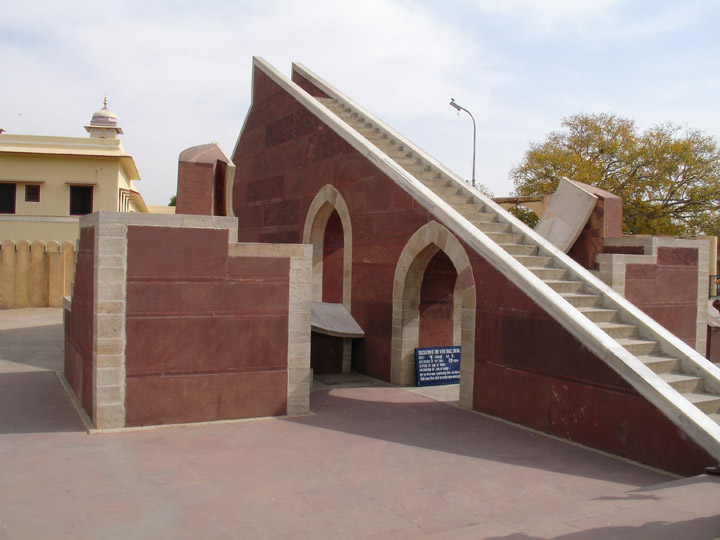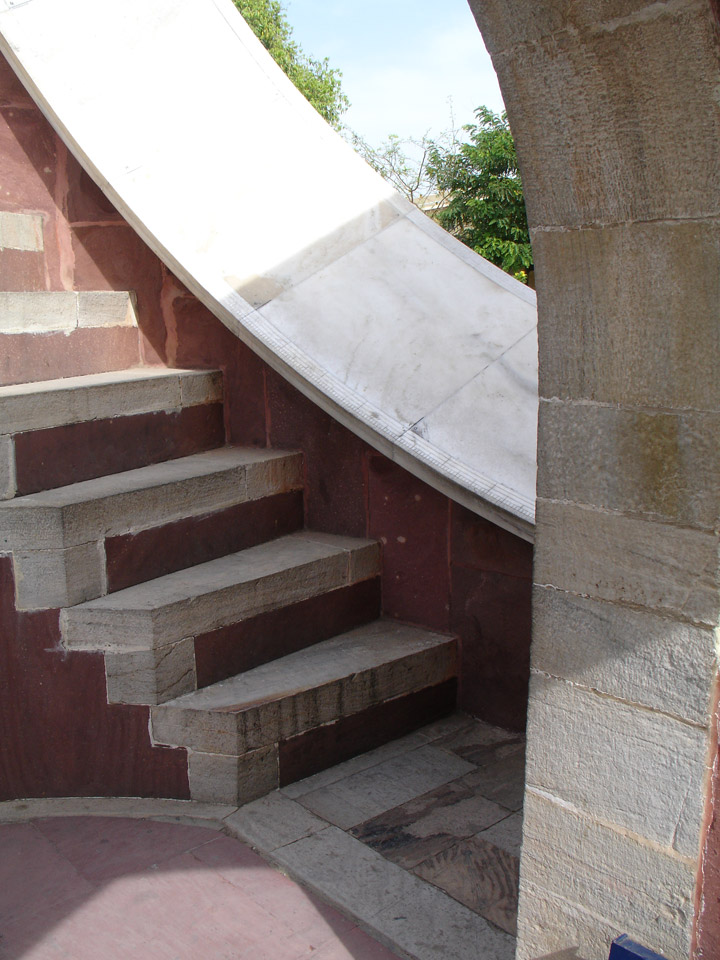 the shade line indicates the time of the day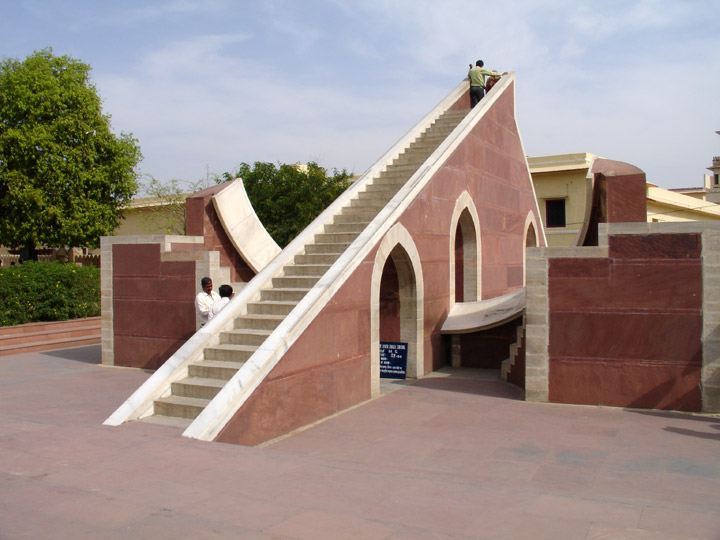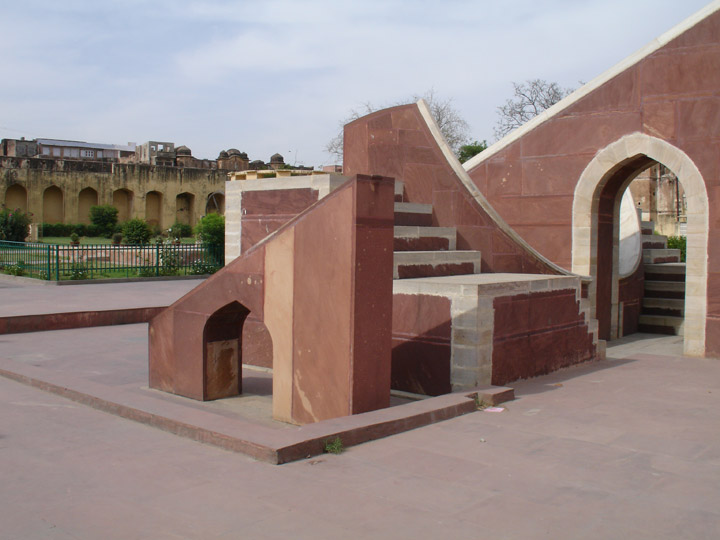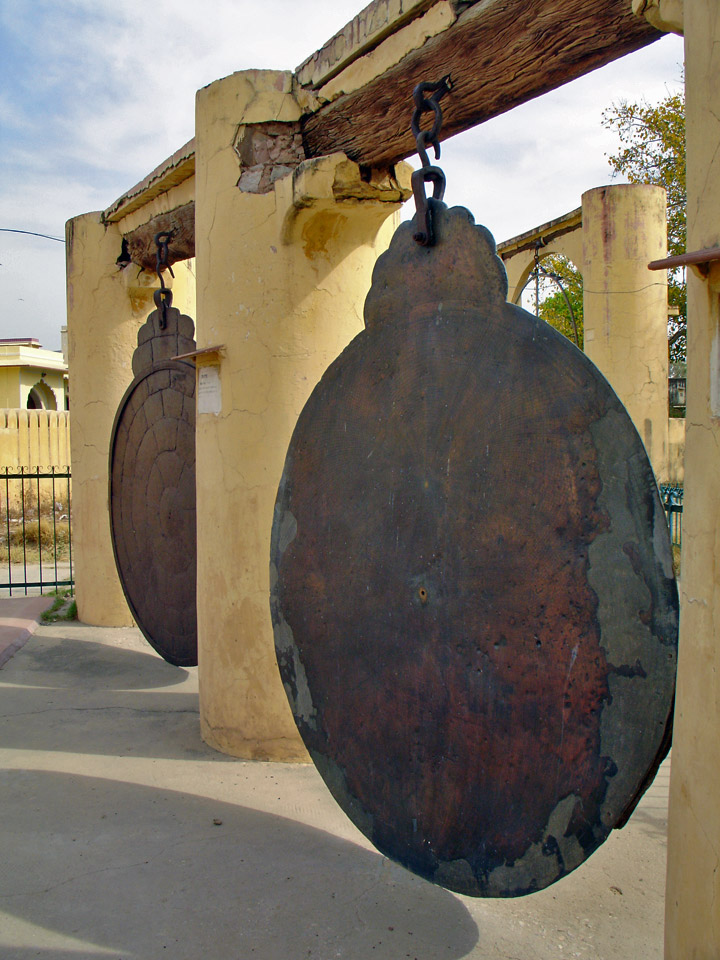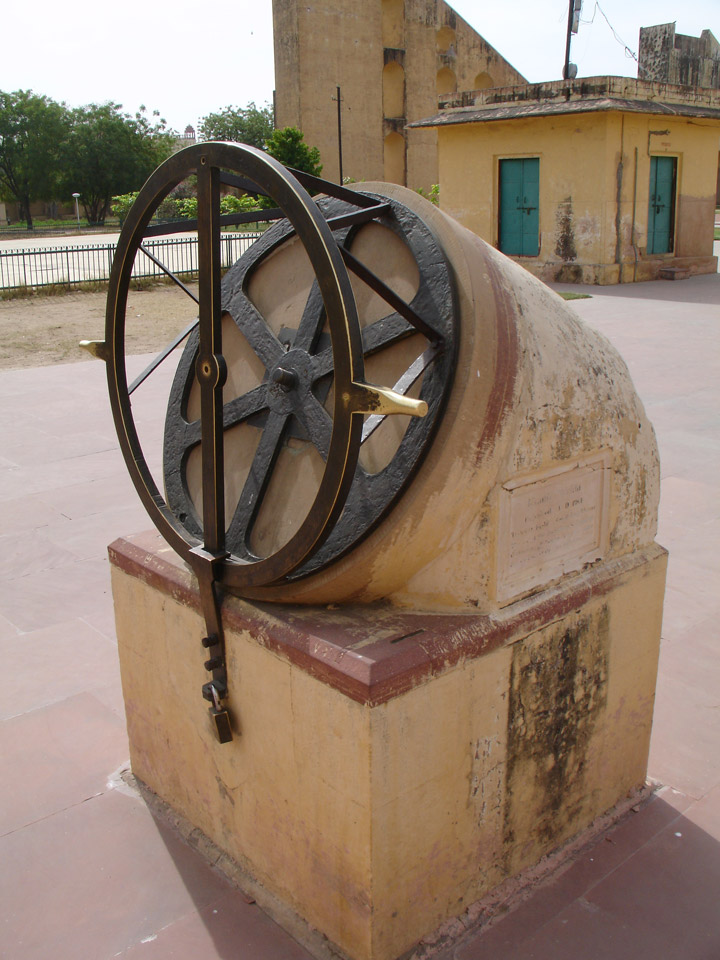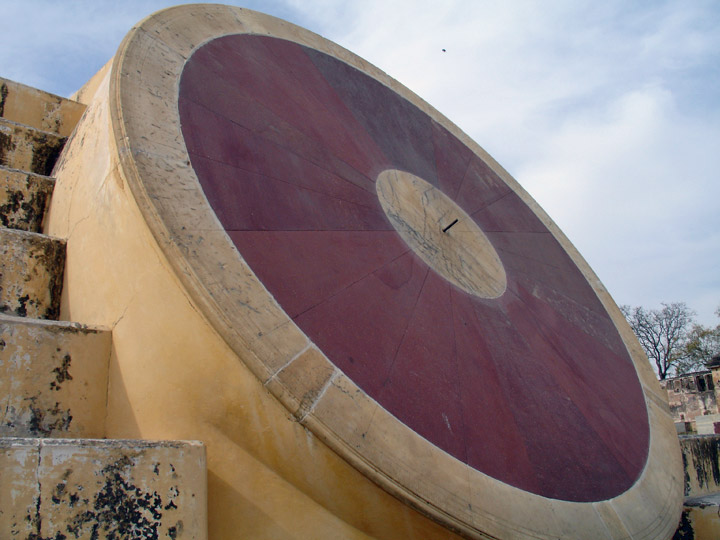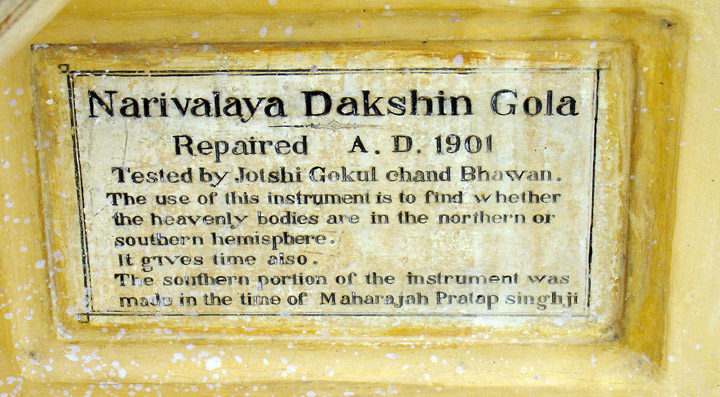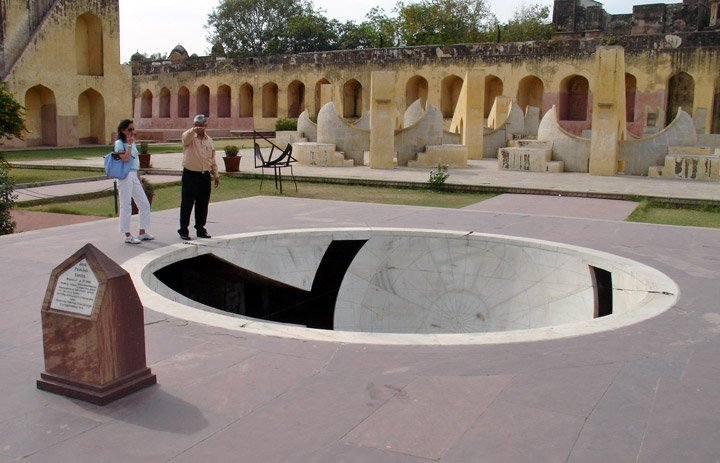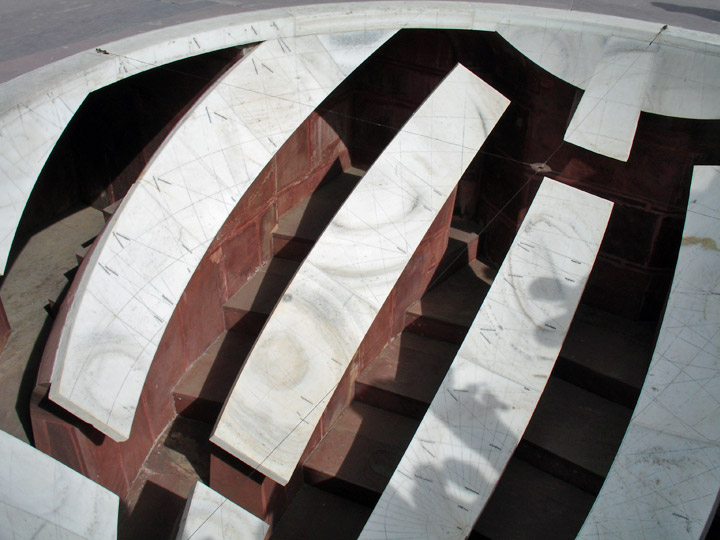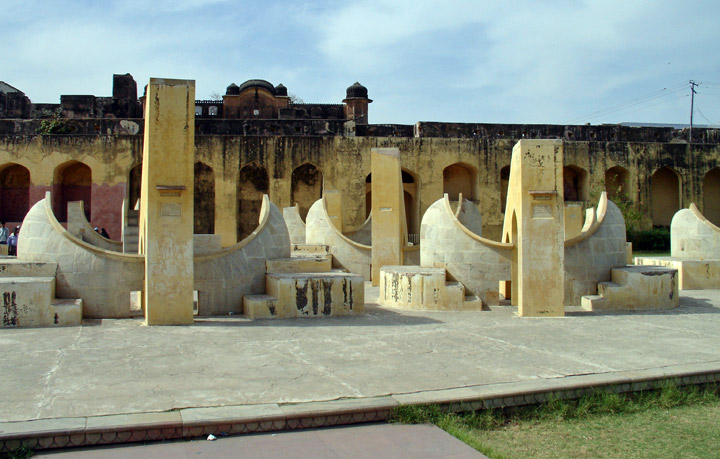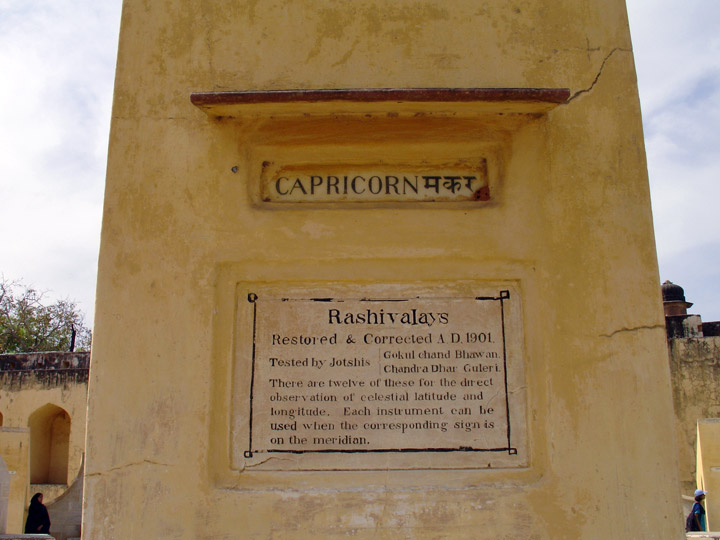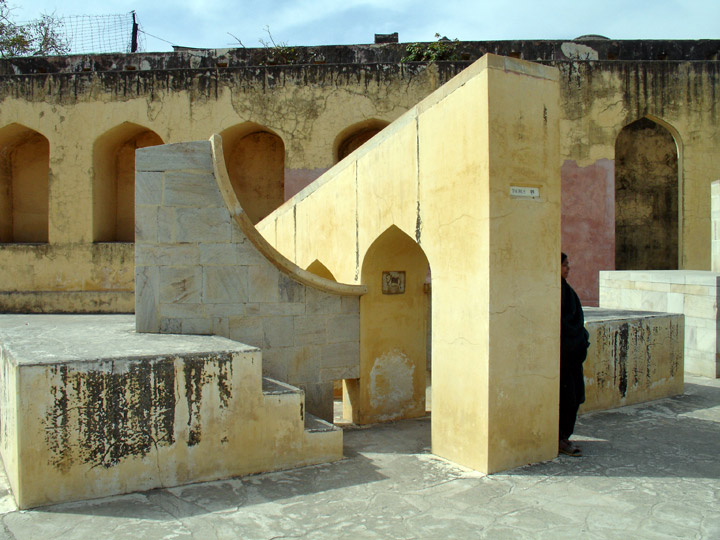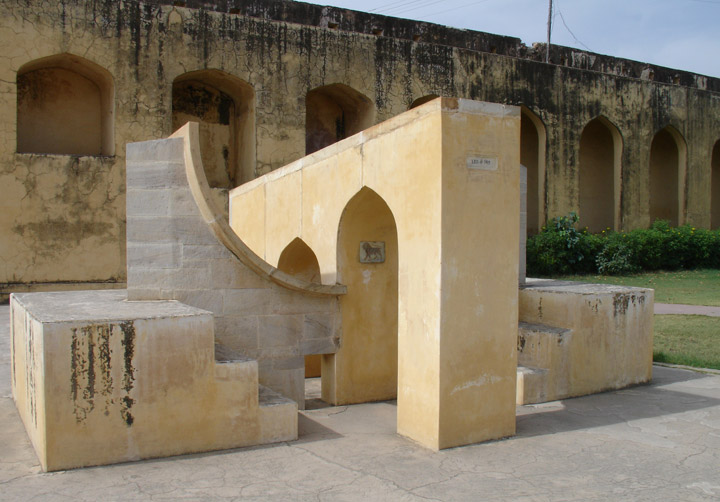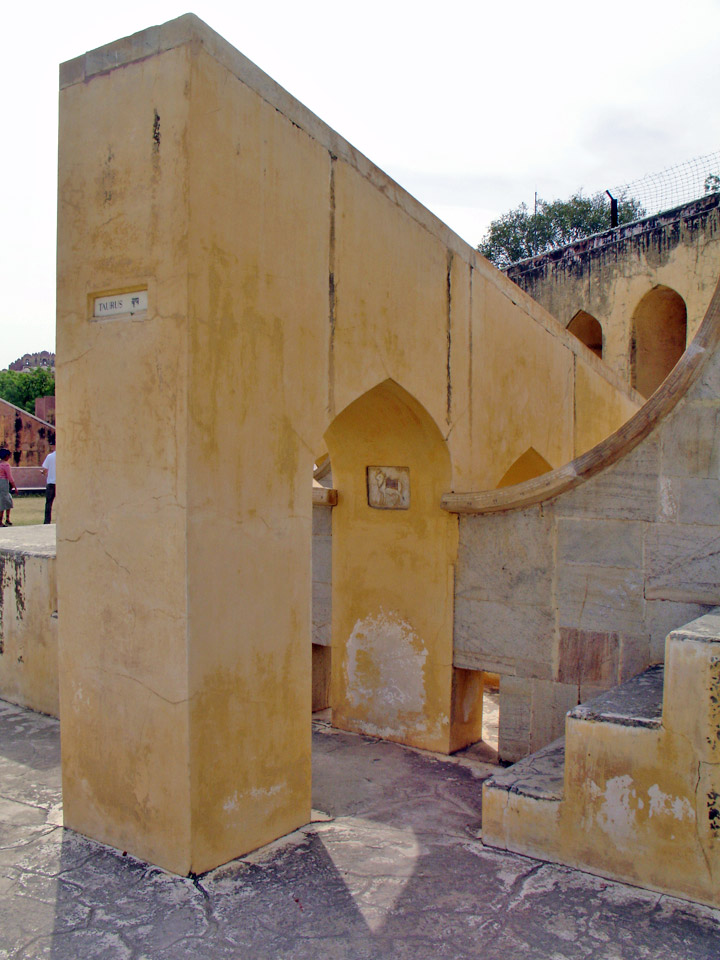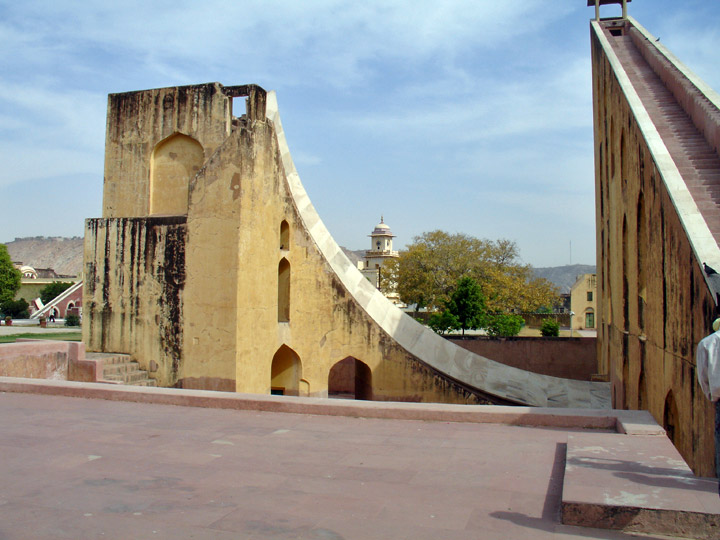 ---
---