CCC
at Starved Rock State Park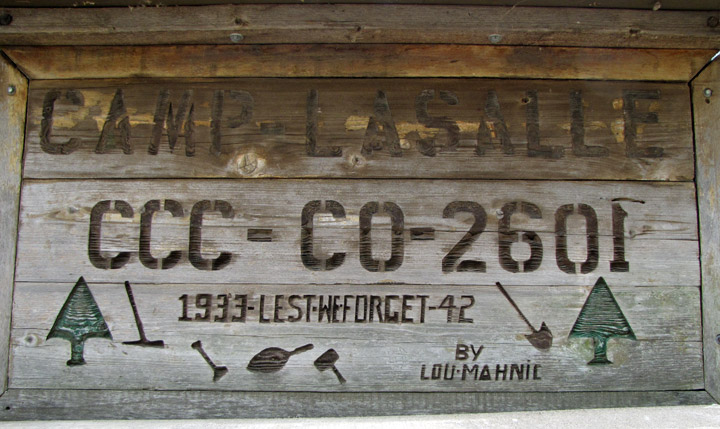 Camp LaSalle
Although the Emergency Conservation Work Program popularly known as the Civilian Conservation Corps (CCC) started in 1933, the events that led to its formation started in the 1920s and culminated in the Great Depression of 1929- circa 1942. The "Roaring '20s" were years of tremendous prosperity for a small segment of society. Technological advances made possible production increases of about 32%, resulting in a flood of goods on the market and increased profit for factory owners. Unfortunately, the same period saw wage increases of only 8% for the average worker. The technological advances meant that as many as 200,000 workers lost their jobs to automatic or semiautomatic machinery. While the well-to-do were increasingly speculating on the stock market, the other three-quarters of the population were spending practically their entire salary on goods and services. Food, radios, clothes, and cars were increasingly being bought on credit, the workers "banking" on the continuity of their jobs. Indeed about 80% of Americans had no savings at all, while the elite 0.1% held over one-third of all savings and paid less and less taxes.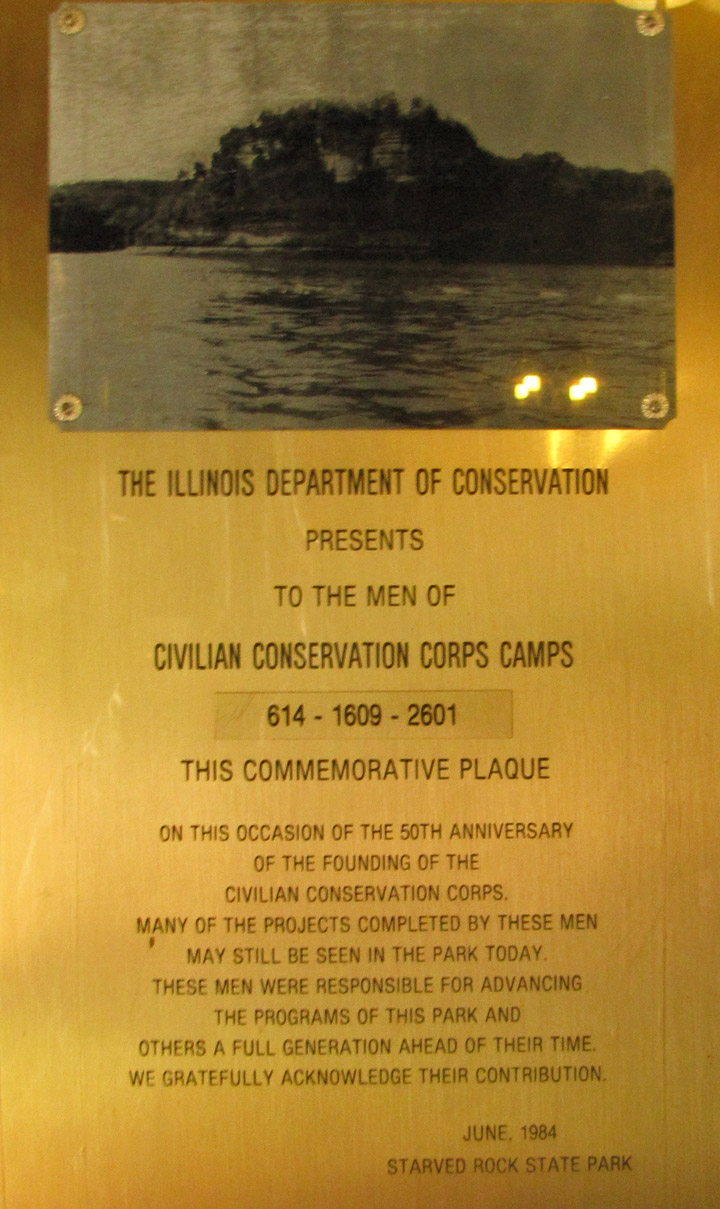 On his first day in office, President Roosevelt roughed out a plan to provide work to the nation's unemployed young men while simultaneously accomplishing much-needed conservation projects on public lands. In his address to Congress on March 21, 1933, the President projected that by early summer temporary employment would be provided to 250,000 young men, an additional 25,000 war veterans and citizens from the territories or Indian reservations, and, as needed, up to 25,000 local experienced men (any age or marital status). With the cooperation of the Department of Labor, the War Department, and the Veterans Administration, recruitment and mobilization of this new work force was achieved in just three months.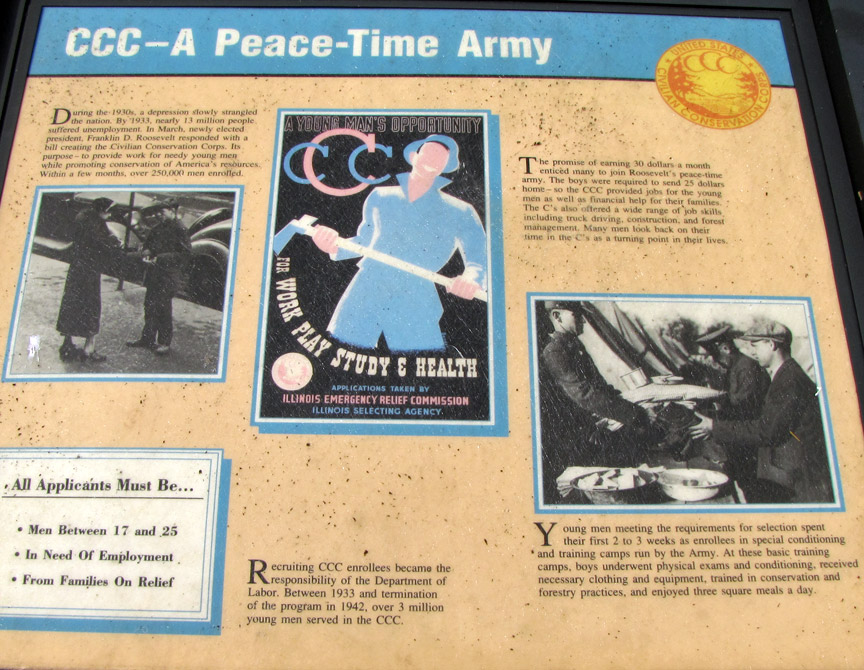 A Peace-Time Army
Initially, all unmarried, unemployed male citizens between the ages of 18 and 25 were eligible to apply for work as junior enrollees, with the stipulation that a substantial portion (between $22 to $25) of each man's basic $30 monthly allowance would be sent home to his dependent family. At its peak in 1935, when the age bracket for junior enrollees had been increased to between 17 and 28, pay for unskilled workers was $40, with $55 for skilled labor. In 1935, enrollment was just under 506,000 men, an increase of 115% over the previous six-month enrollment period. Additional men and women (of any age) employed in administration or advisory capacities swelled the ranks to a total of 565,000 persons in the CCC work force in 1935.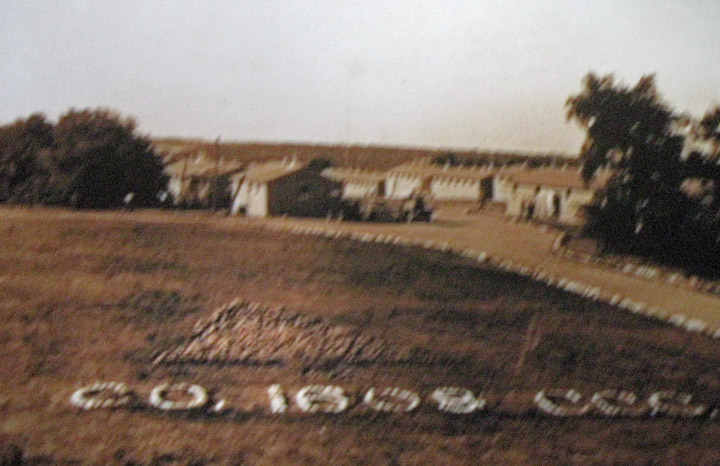 CCC 1609
In addition to their cash stipend for the five-day workweek, the young men received three full meals a day, lodging, clothes, footwear, inoculations and other medical and dental care, and, at their option, vocational, academic, or recreational instruction.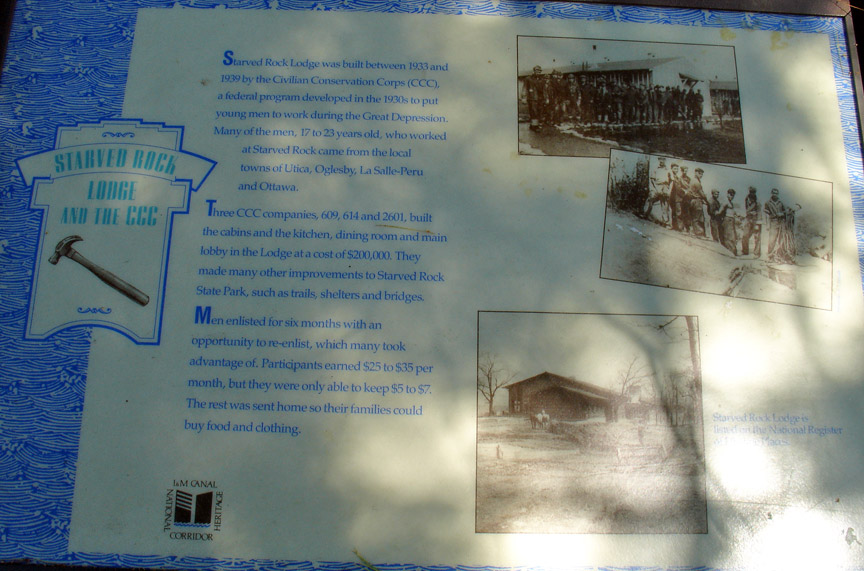 construction of the lodge by the CCC
At newly forming permanent camps the lodgings were mere tents, used until the locally hired help could construct more weatherproof buildings. In 1937, all new camp buildings were designed to be portable, a feature that greatly facilitated their removal and reuse during World War II. A large CCC camp would have at least 11 buildings, including: four barracks, a mess hall, recreation hall, infirmary, officers' quarters, garages, latrine, and shower building.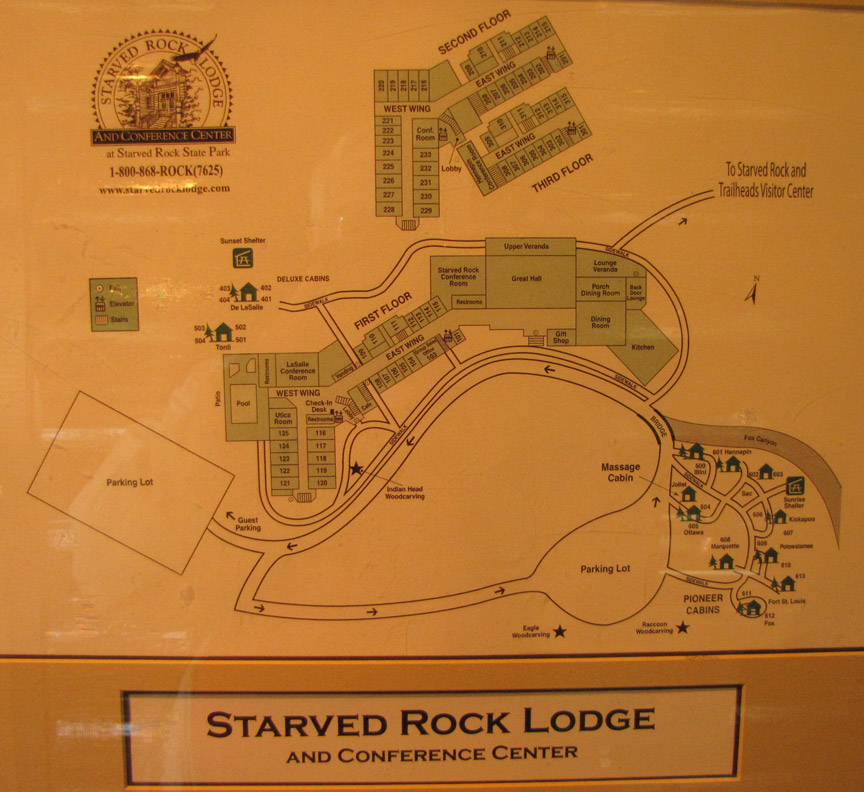 the lodge and the cabins
In Illinois, there were around 50 CCC camps, with a couple dozen more in the peak year of 1935. For the large camps, the optimum work force per camp varied from 180 to 200 enrollees. Some larger Illinois state parks that had long-term or multiple projects are White Pines State Park, in Ogle County, Pere Marquette State Park, in Jersey County, Starved Rock State Park, LaSalle County, Trail of Tears State Forest in Union County, Illinois and Michigan Canal State Trail (Will, Grundy, and LaSalle counties), and Giant City State Park in Union and Jackson counties.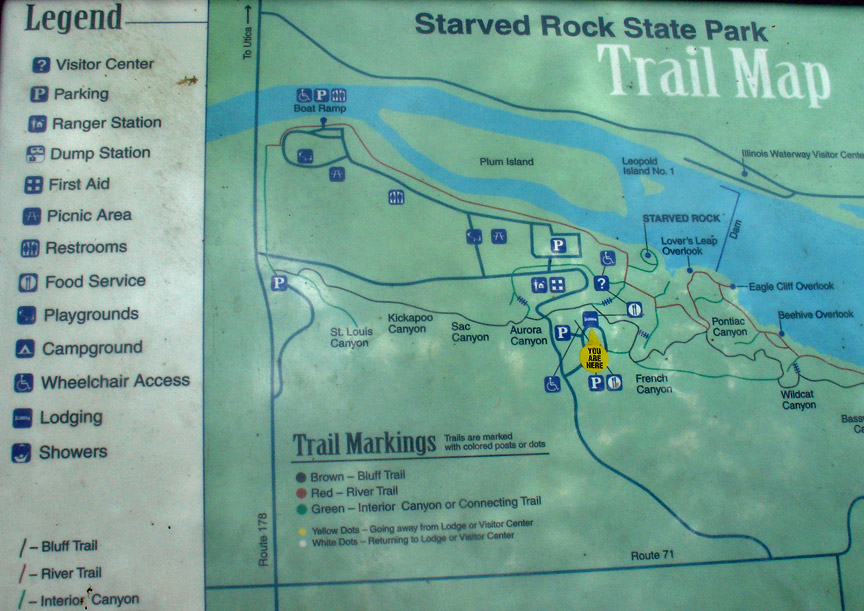 the trails, many of which were laid out by the CCC
In Illinois alone, 60 million trees were planted for erosion control and reforestation, nearly 400 bridges built, 1,192 miles of trails created, 4,742 flood control structures erected, and 223,800 erosion control devices installed. The total acreage of state parks and monuments in Illinois in 1930 was 2,800 acres; by 1940, it had increased to 16,500 acres. The CCC had much to do with the development of the new tracts.
Text from Illinois Department of Natural Resources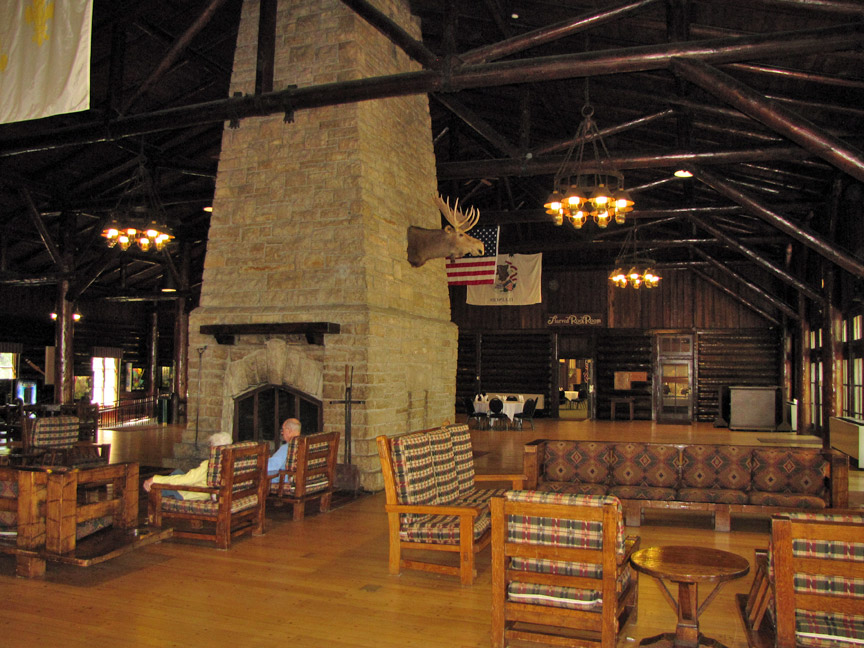 interior of the lodge constructed by the CCC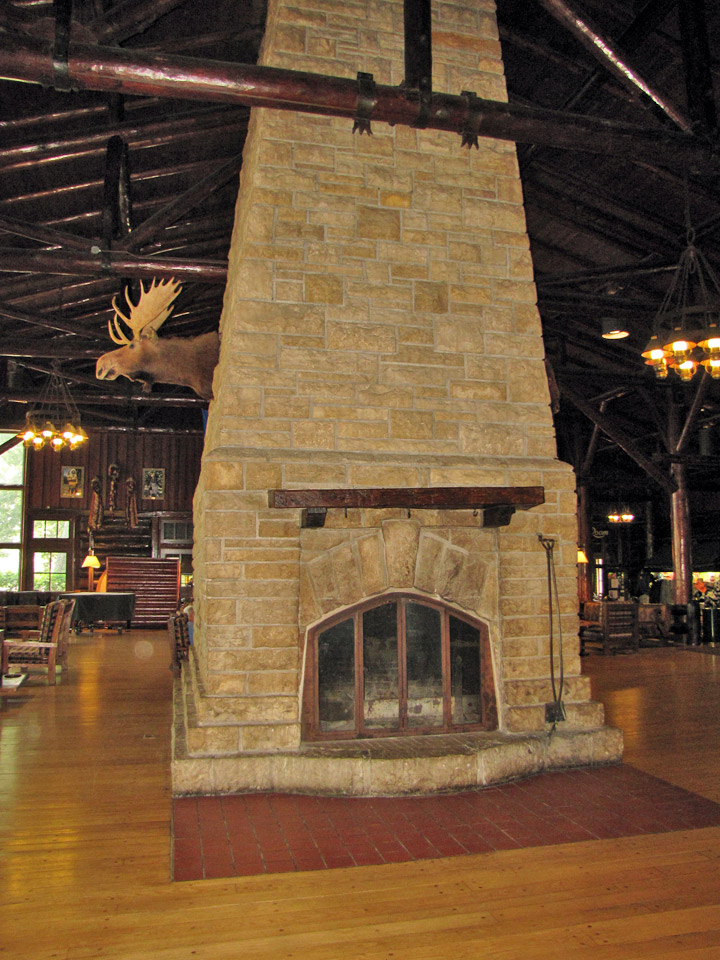 massive fireplace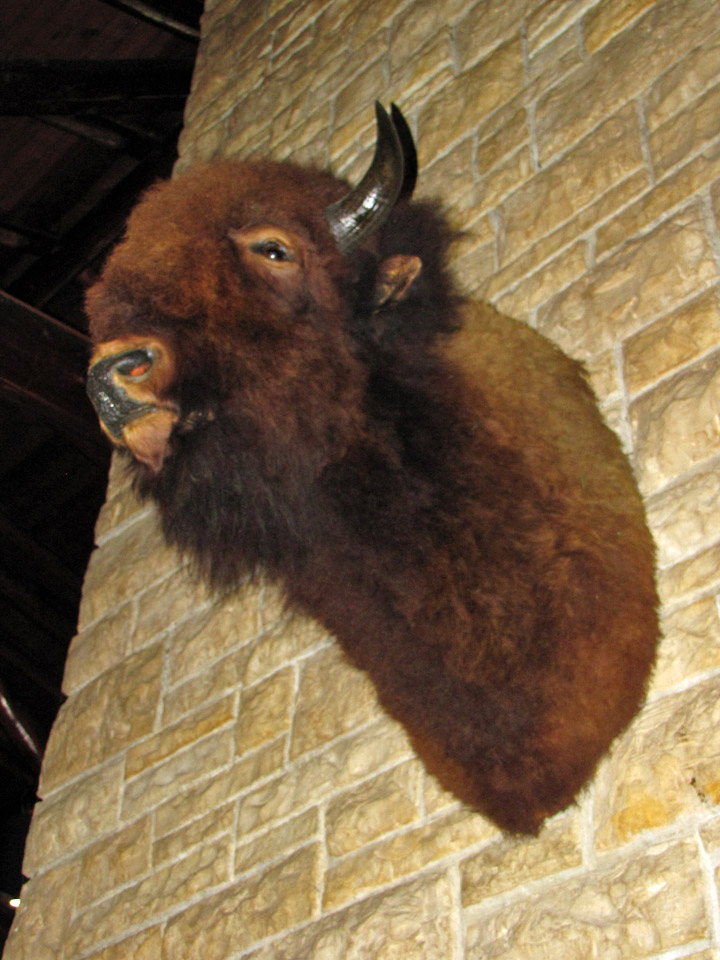 Bison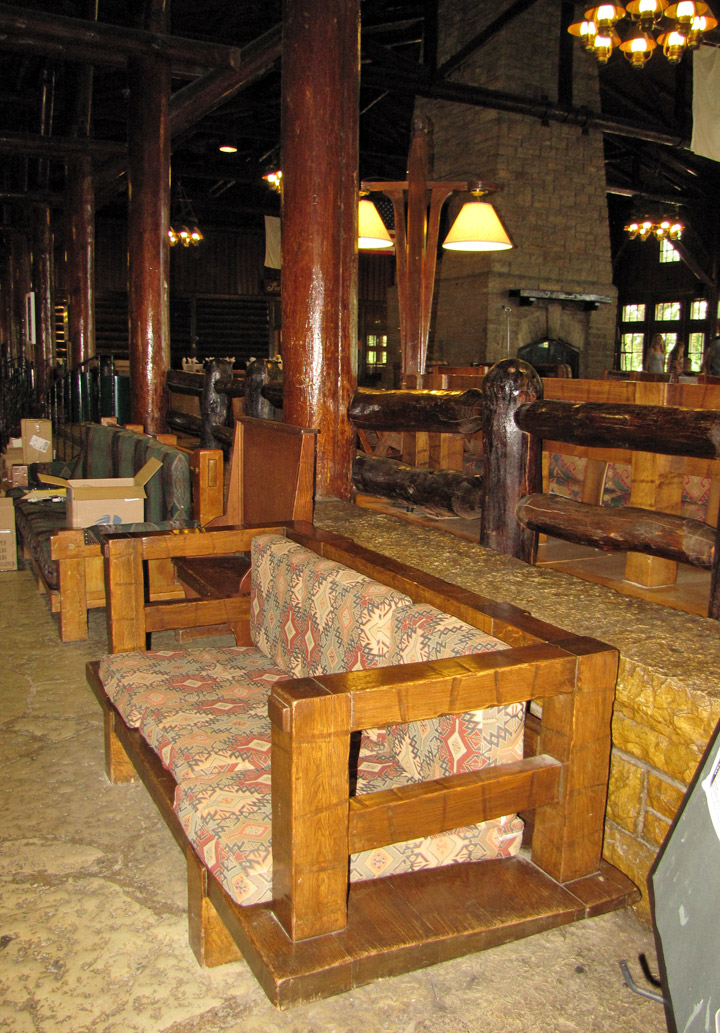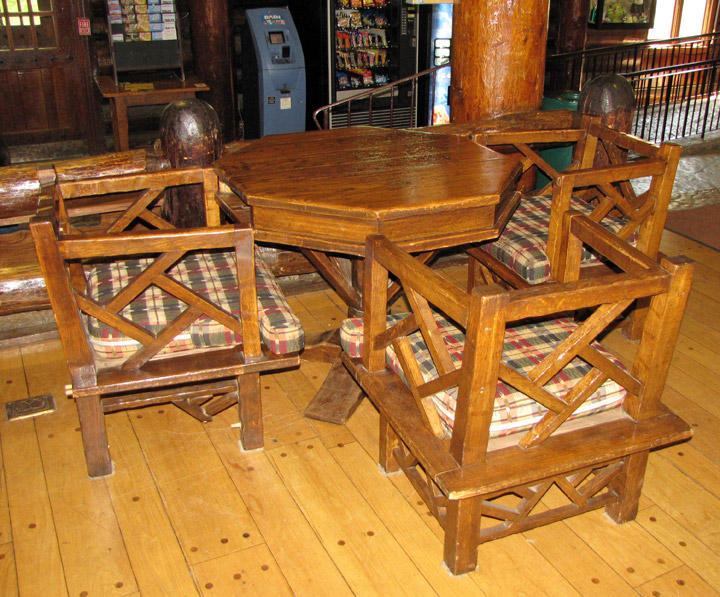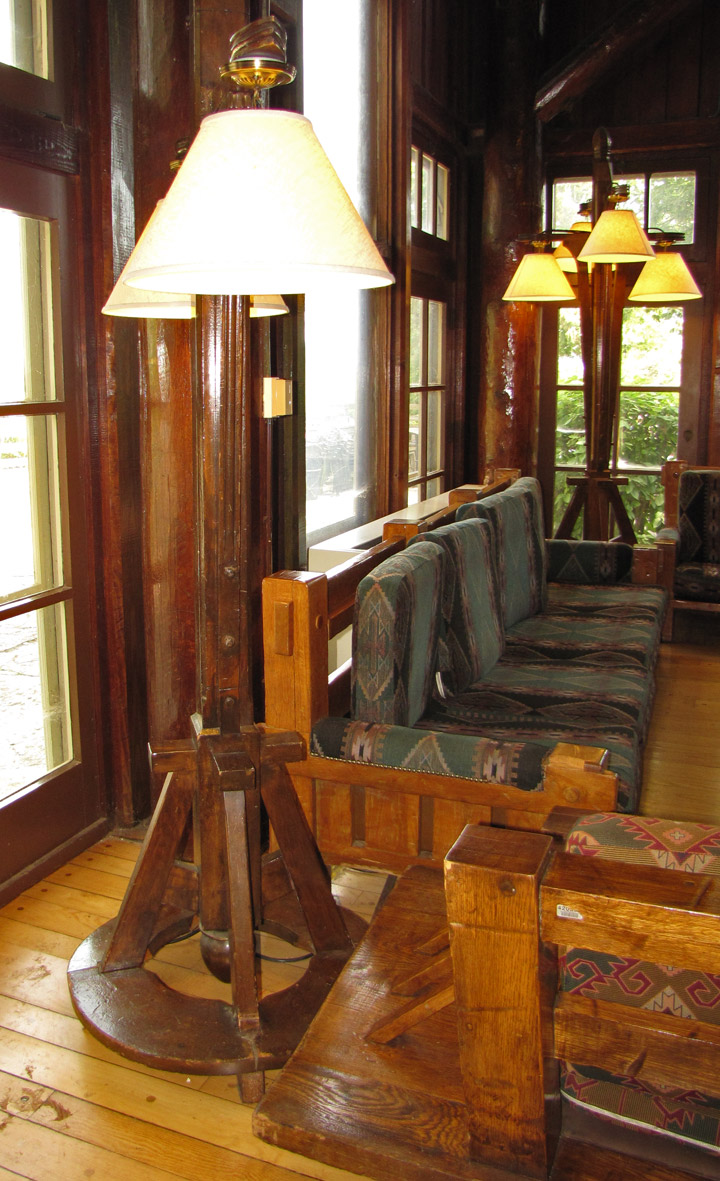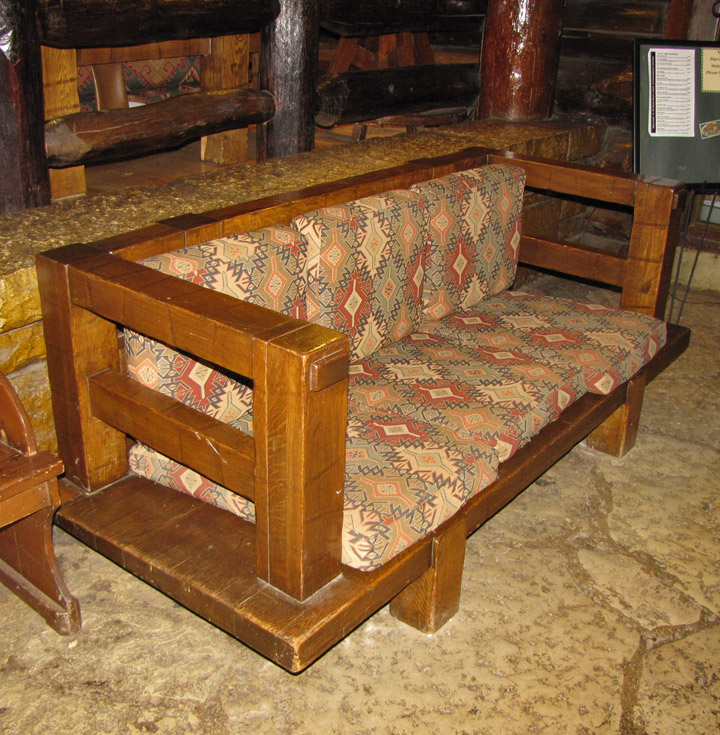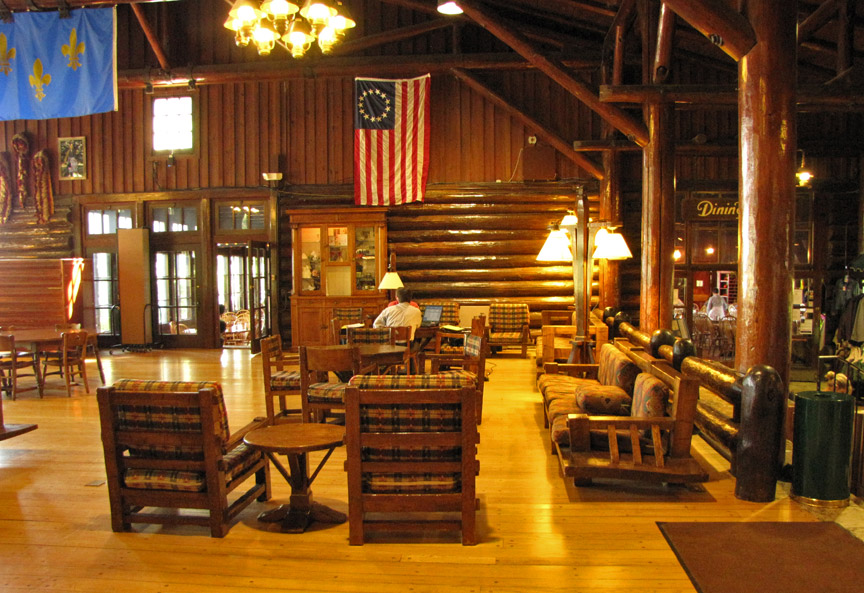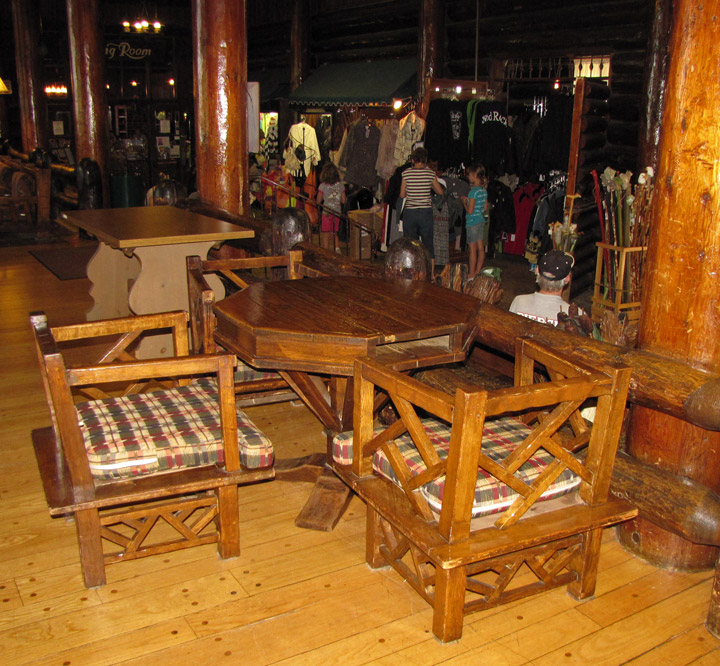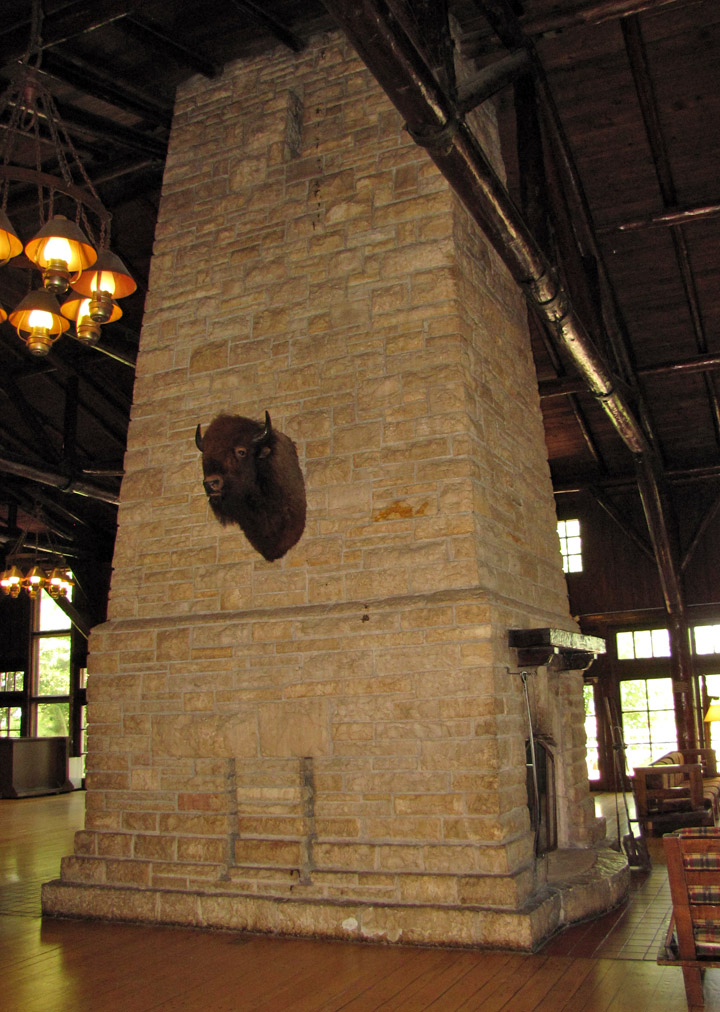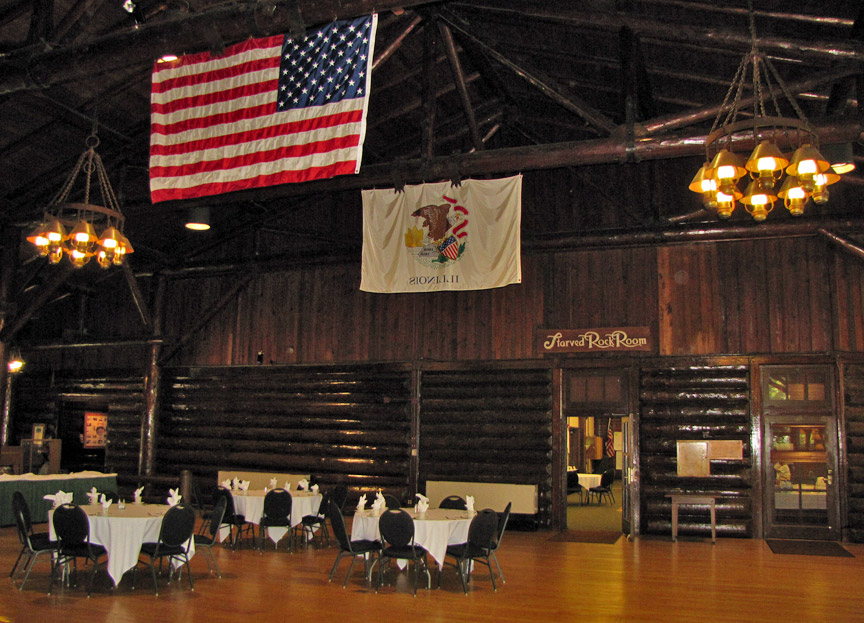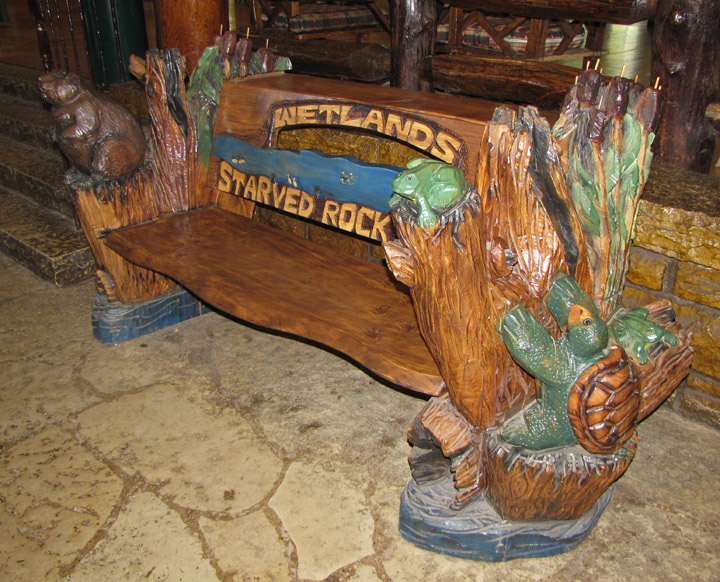 ---
---