Comments on Touring Companies

The following companies I have used and can recommend highly
1. Archaeological Tours, 271 Madison Avenue, Suite 904, NEW YORK, NY 10018 (212) 986-3054

Excellent academics from highly qualified University Professors, well organized, at moderate cost.

2. MIR Corp., 85 South Washington Street, Seattle, WA 98104

Very efficient office. Tours to former Soviet Union regions, are escorted by highly trained professional guides

3. GLOBUS/BRENDEN

Well organized tours, which deliver exactly what is promised, at predictable moderate cost..

4. CRAFT WORLD TOURS, 6776 Warboys Road, BYRON, NY 14422 (716) 548-2667

Tours I took with Leslie Butterworth to India and Bhutan can be highly recommended.

5. LADATCO

Can arrange individual itineraries for South America, that can be depended upon.

6. ELDERHOSTEL, 75 Federal Street, BOSTON, MA 02110

International tours are much like normal commercial tour accommodations (hotel and restaurants), but are good on lectures and information, and were moderate in cost. Over the last several years costs have risen greatly, and site coordinator quality has dropped, so I suggest a comparison with other tour companies before booking. For more information contact Elderhostel.

7. SPECIAL EXPEDITIONS, 720 Fifth Avenue, NEW YORK, NY 10019 (800) 762-0003 or (212) 765-7740

Many special itinerary tours, especially with their exclusive use ships.

8. Cross Cultural Adventures, P.O. Box 3285, ARLINGTON, VA 22203 (703) 237-0100

Tours to out of the way places. Very capable leader.
Recommended Reading for Adventurous Travelers.
INTERNATIONAL TRAVEL NEWS,1901 Royal Oaks Drive,
Suite 190, SACRAMENTO, CA (800) 486-4968
( I have found that they often will not publish negative comments against their advertisers.
see letters)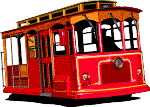 Tour Groups I have used and which have shortcomings.
1. TRAVCOA, 2350 S.E. Bristol Street, NEWPORT BEACH, CA 92660

Expensive, wasteful of client money and sometimes can't deliver on what is promised.

2. Bryan World Tours, P.O. Box 4166, TOPEKA, KA 66604-0156 (800) 256-3507

Poorly organized, often having the feeling of being cheated.

3. Lifelong Learning, Inc., 101 Columbia, Suite 150, ALISO VIEJO, CA 92656 (800) 854-4080

Often poorly organized and led.

4. Natural Habitat Adventures, 2845 Center Green Court, BOULDER, CO 80301 (800) 543-8917

Was excellent, but quality of leadership dropped badly as it grew too large.

5. Smithsonian Study Tours, 1100 Jefferson Drive, SW, MRC 702, WASHINGTON, DC 20569 (202) 357-4700

Once had excellent lectures at a reasonable cost. Now groups are smaller, with less qualified resource leaders, and higher cost.

6. Kutrubes Travel, 328 Tremont Street, Boston, MA

Not a very professional organization. Had trouble getting air tickets, vouchers and documentation in a timely manner. See correspondence for details.

7. Advantage Travel and Tours, PO Box 503228 San Diego, CA

Offered a new tour and even with 10 participants did not provide an escort. This was particularly problematic since over half of the travelers were elderly, and led to instances where services prepaid were not provided.

Beware, since there is no way to predetermine if an offered tour will be escorted.

8. Posh Journeys, Reno, NV

Office Incompetent (Misplaced Invoices, Air tickets send to wrong participant, Mistyped Zip Codes)

Local leader makes poor choices of Local Guides, and meal menus for American Travelers.

9. Turtle Tours, Carefree AZ 85377

Problems with unreliable suppliers, caused a sudden, unexpected and expensive demand for more cash two days before departure. Had to be paid or the whole cost of the prepaid trip would be lost.

So, if you book with them, read the fine print, expect the worst, and be prepared to have much higher costs. For all problems you are expected to pay.

Comments about: January 2001 Niger tour. October 2000 Niger tour.

Also, ask them when the last time a tour group of theirs was robbed by armed bandits. for more details

Return to Galen's "Life and Interests"