Mosques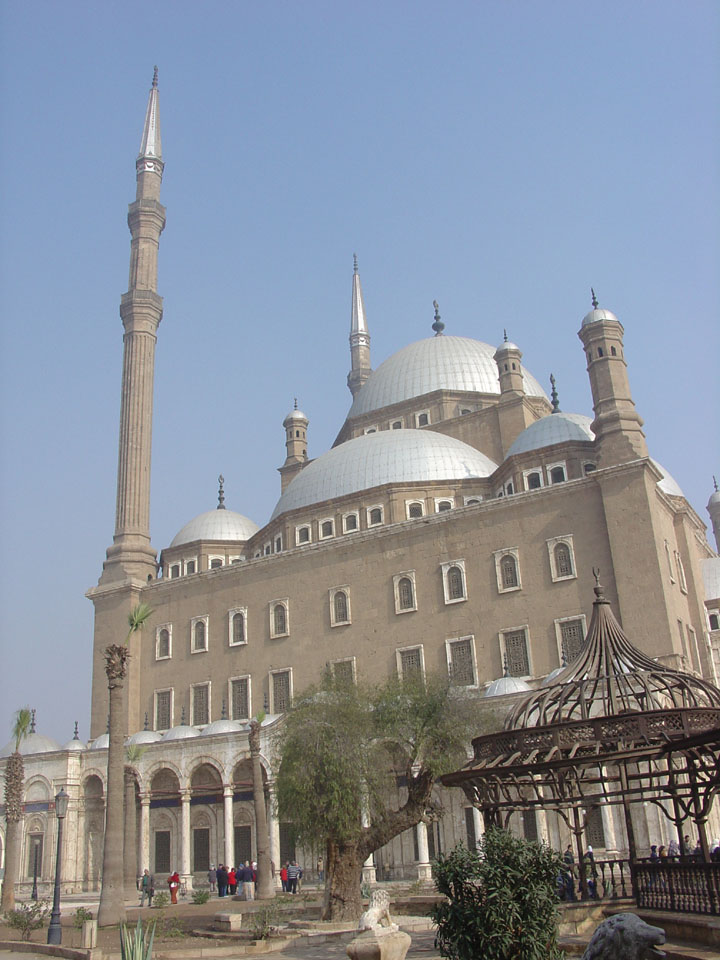 Mohammed Ali Mosque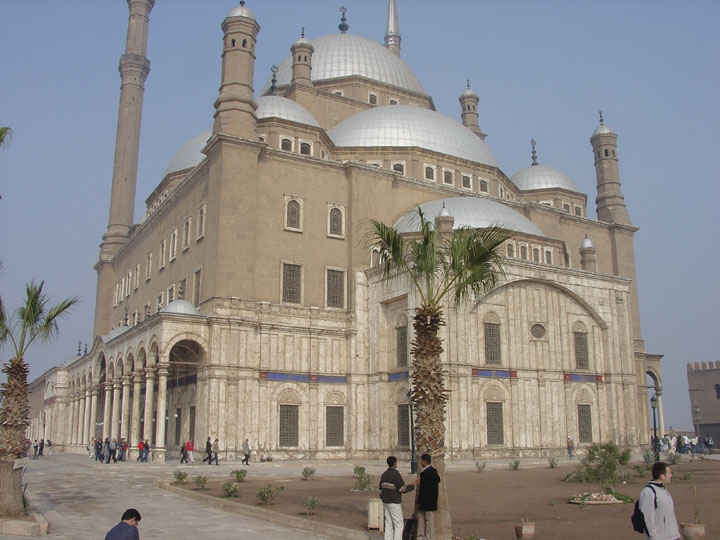 The most prominent building situated on the northern heights of the citadel is the Ottoman Muhammad Ali mosque, also called the "Alabaster Mosque." It can be seen from every part of Cairo.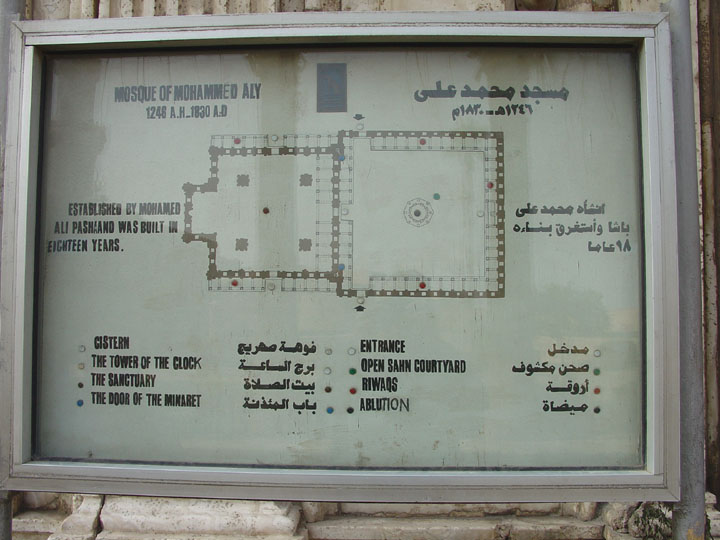 plan of the mosque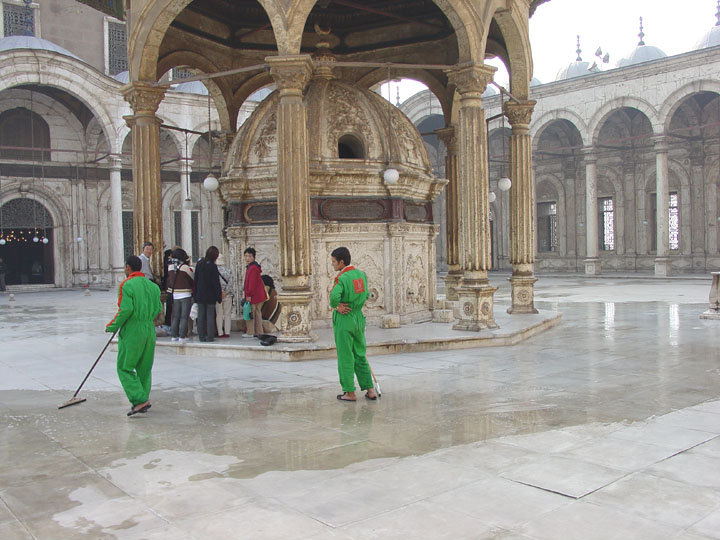 courtyard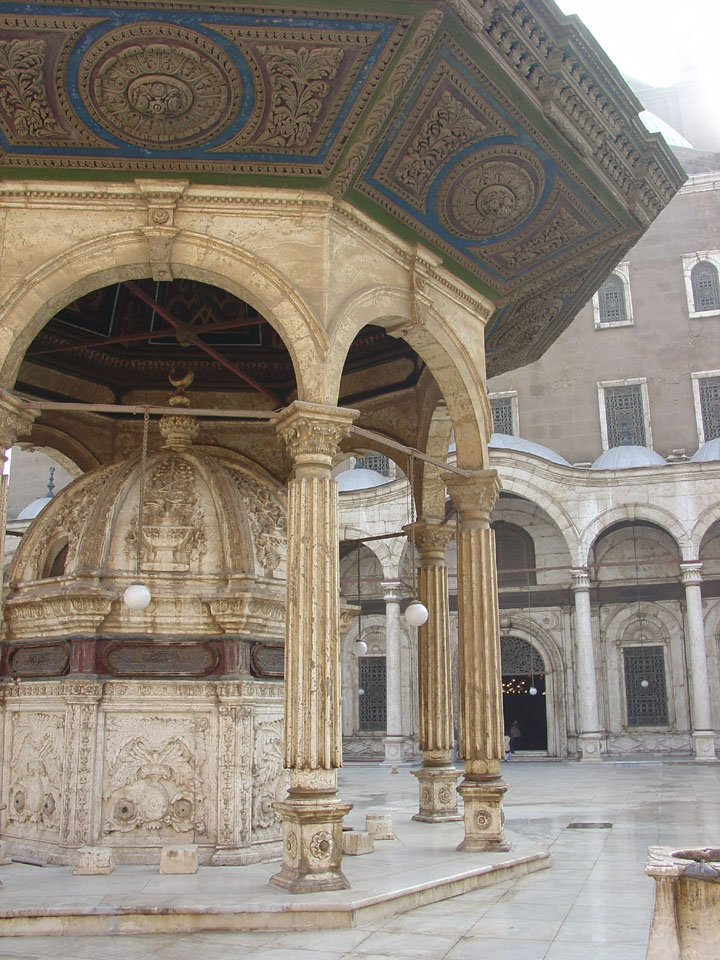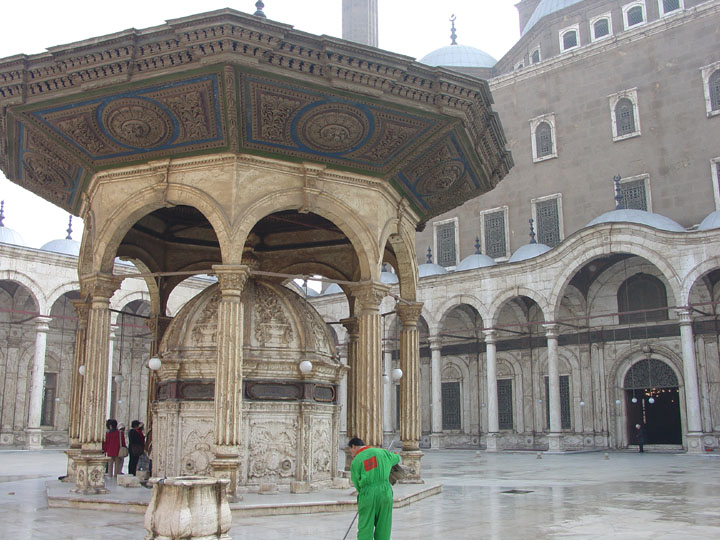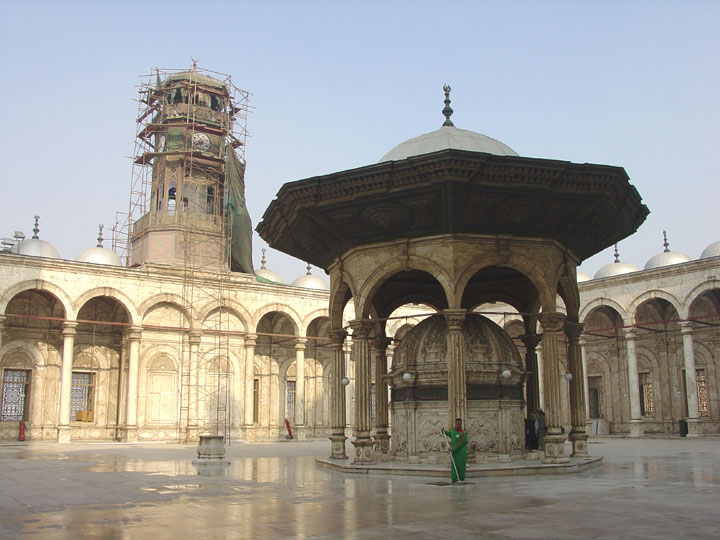 It was built in the style called Ottoman Baroque that imitates the great religious mosques of Istanbul. by Mohammad Ali Pasha, ruler of Egypt, and founder of the country's last dynasty of Khedives and Kings.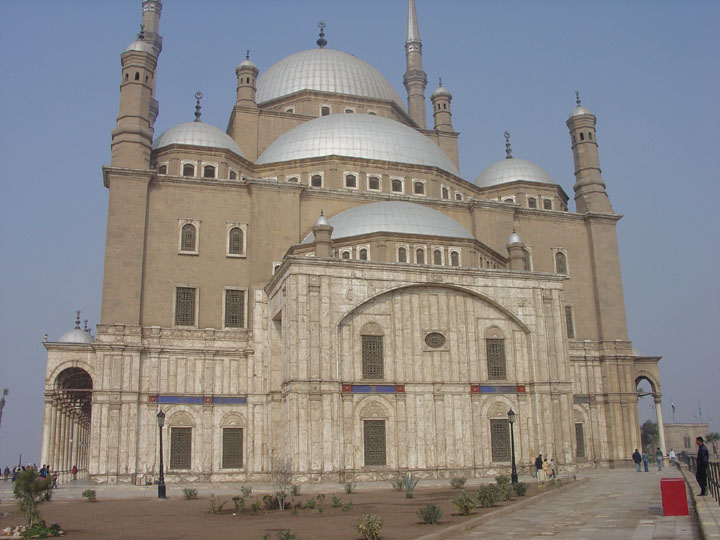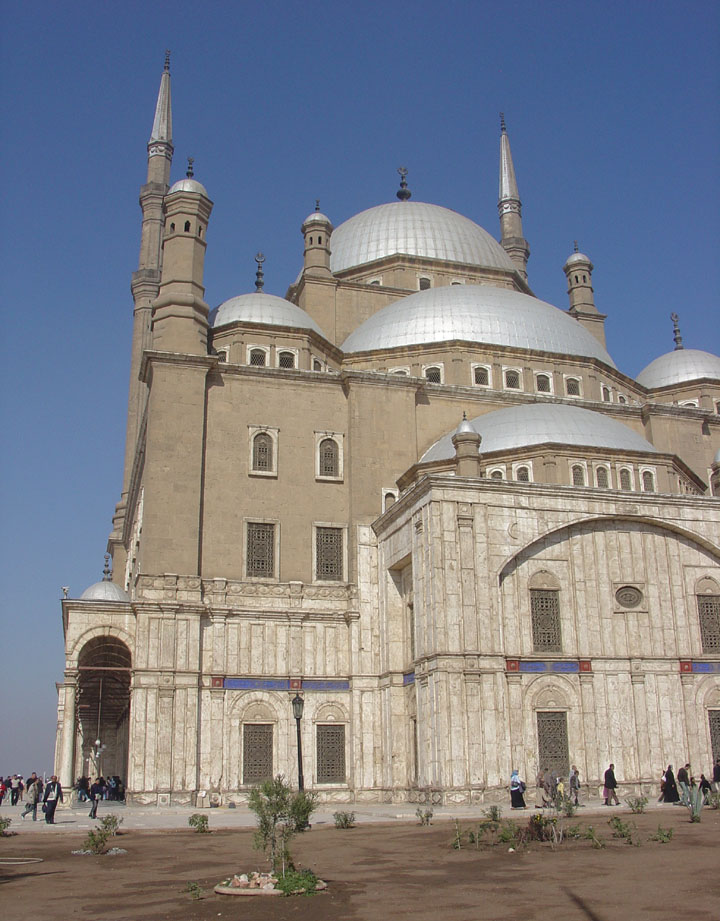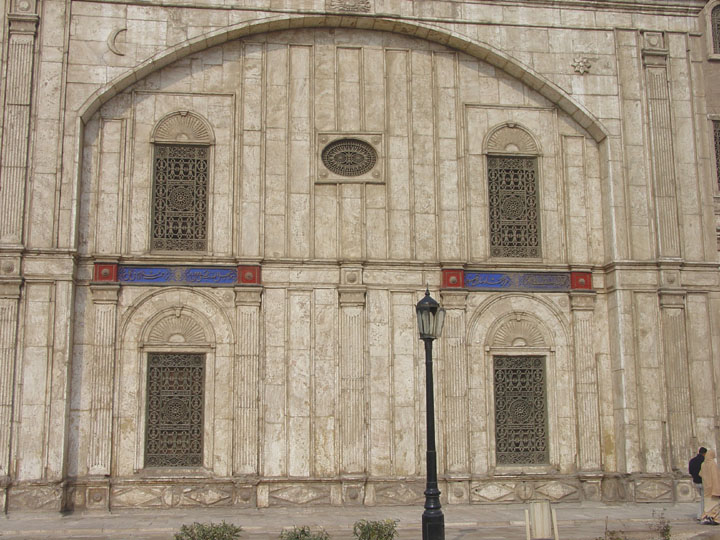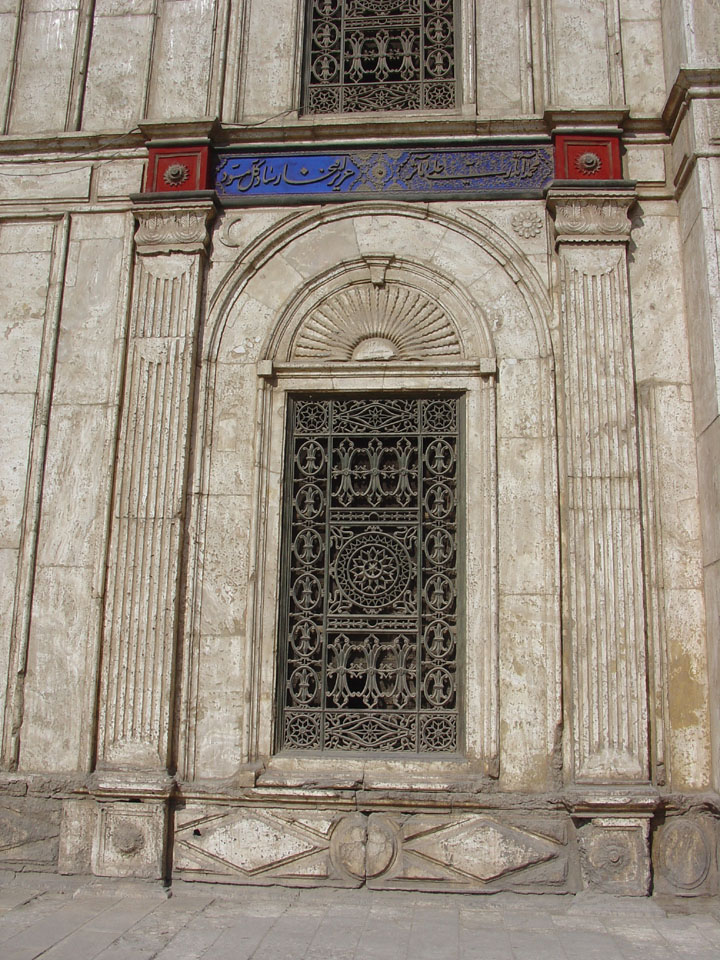 Mohamed Ali (1769-1849) was born in Cavalia, Greece, and was of Albanian origin. He was a soldier in the troops that were sent to Egypt to free the country from Napoleon's occupation and took part in the land battle of Abou Kir on the 25th of July 1799. In 1808 he was the commander of the Albanian troops in Egypt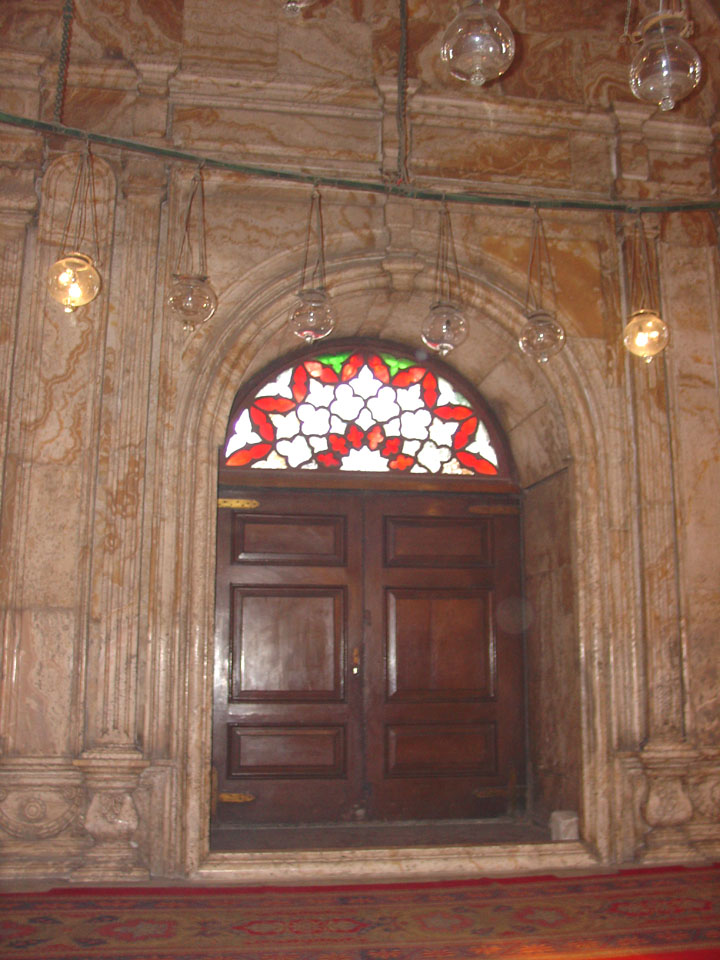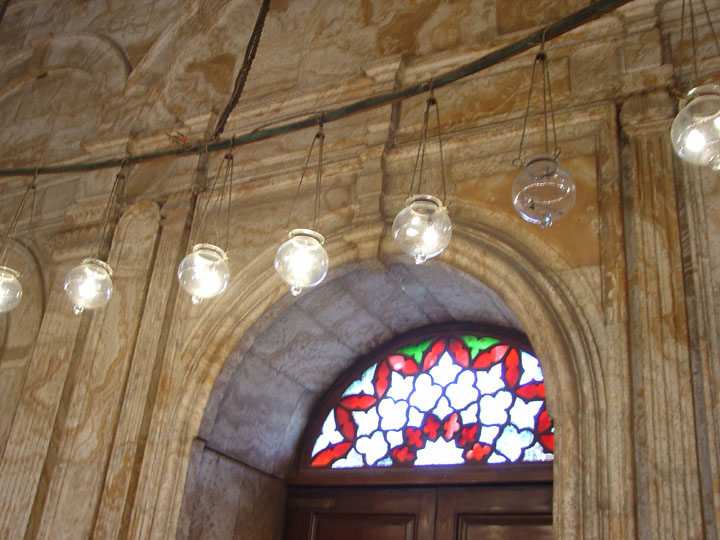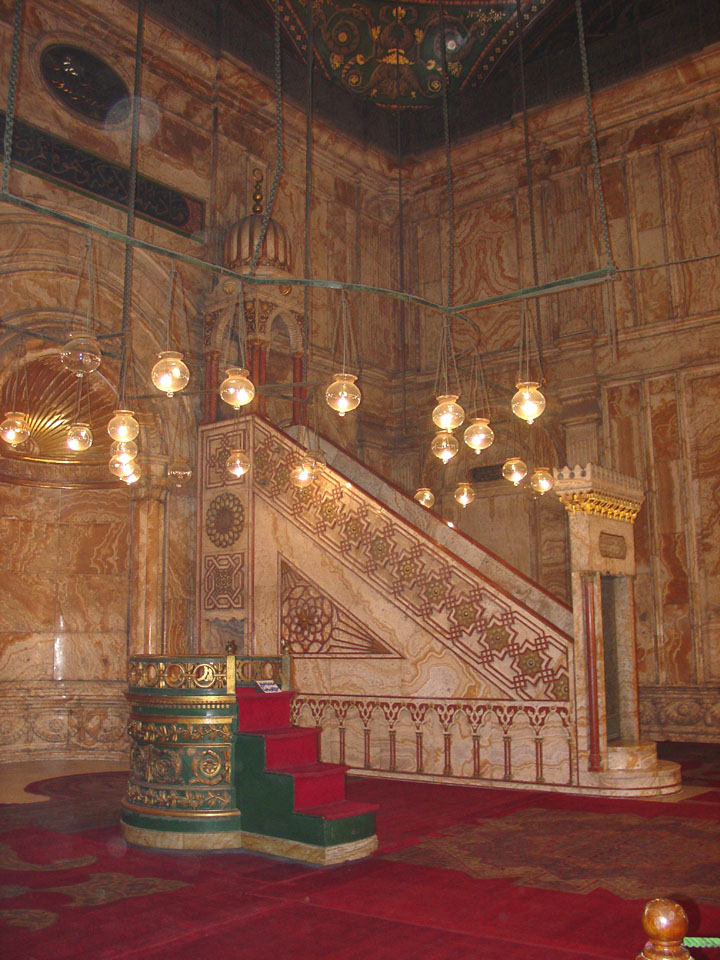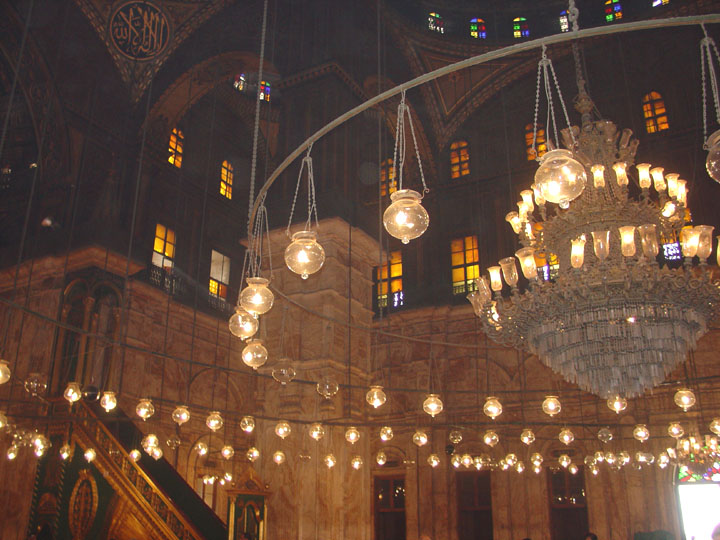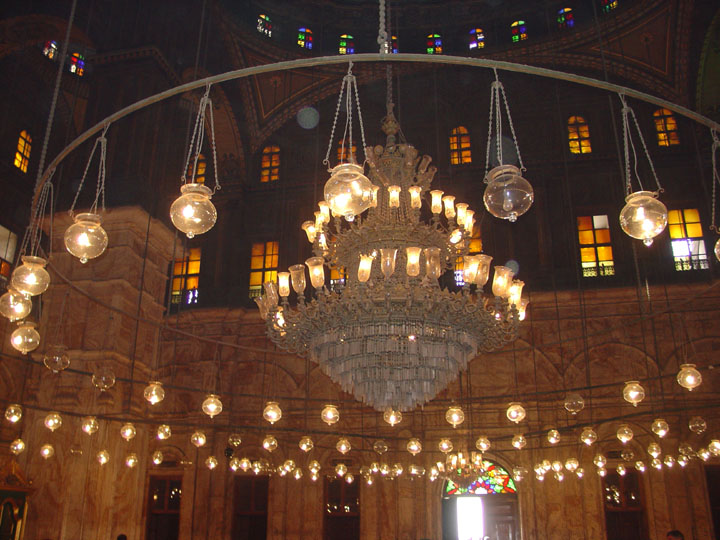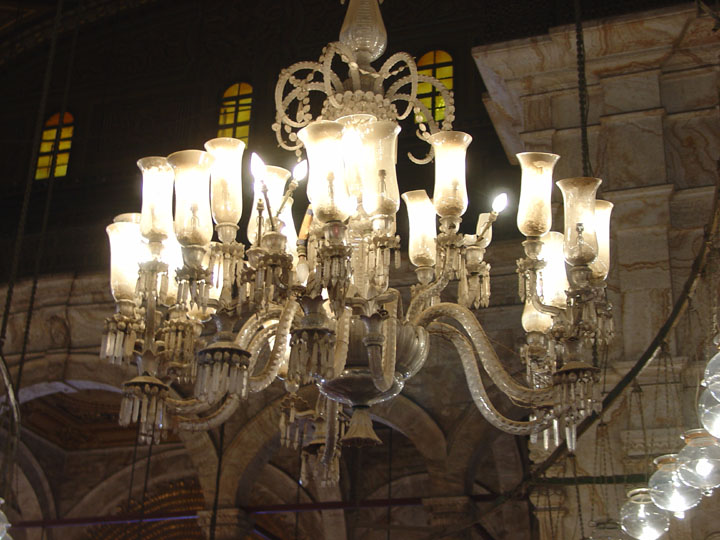 Construction of the mosque began in 1830 A. D. but was not completed until the reign of Said Pacha in 1857. It was built in the style called Ottoman Baroque that imitated the great religious mosques of Istanbul. It is distinguished by its dome, which is 52 meters high, and its two minarets which rise 84 meters from the ground levels of its courtyard. The mosque was decorated with stone from the ruined cathedral of Akko (Acre).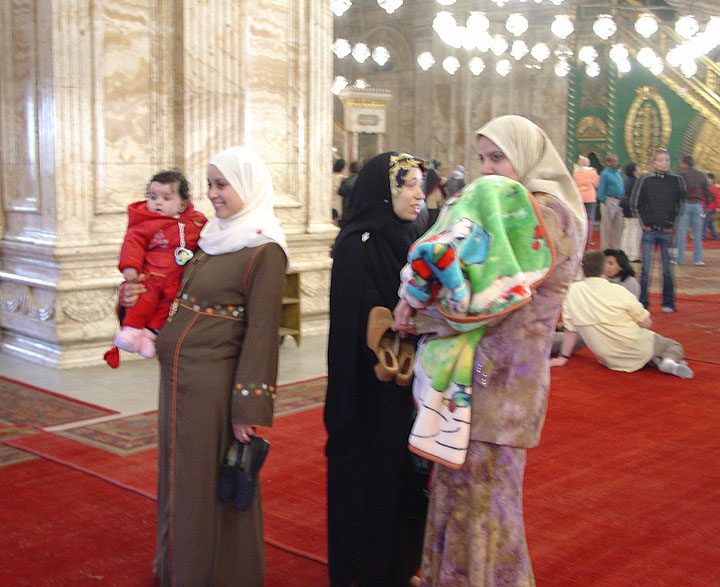 family viewing the mosque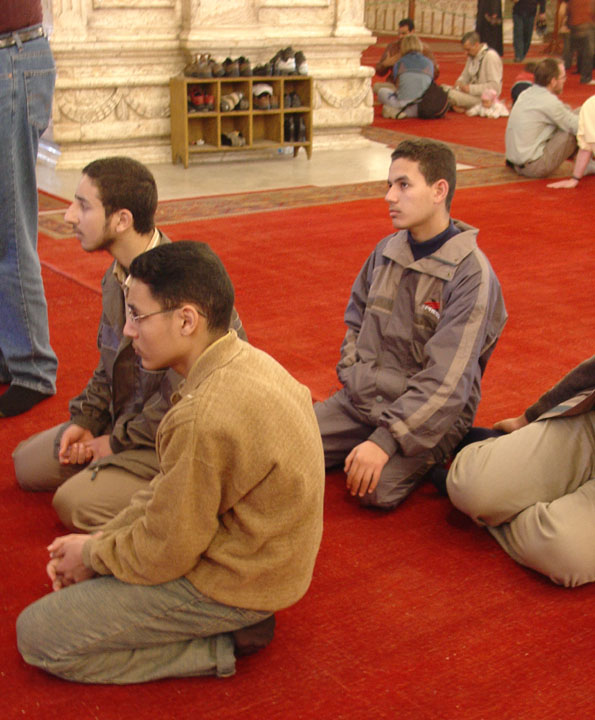 boys eager to learn
From the arcaded courtyard, you have a magnificent view across the city to the pyramids in Giza. Just off the courtyard is the vast prayer hall with an Ottoman style dome which is 170 feet above. The parapet to the southwest offers a good view of the Sultan Hassan and Ibn Tulun Mosques and of Cairo itself.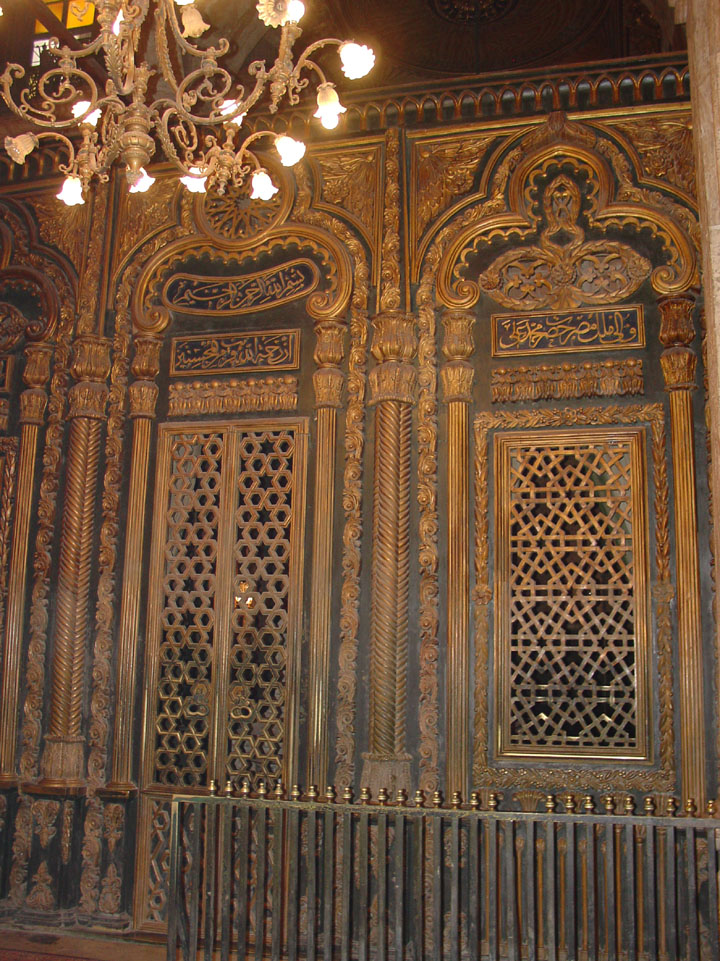 enclosing the tomb of Mohammed Ali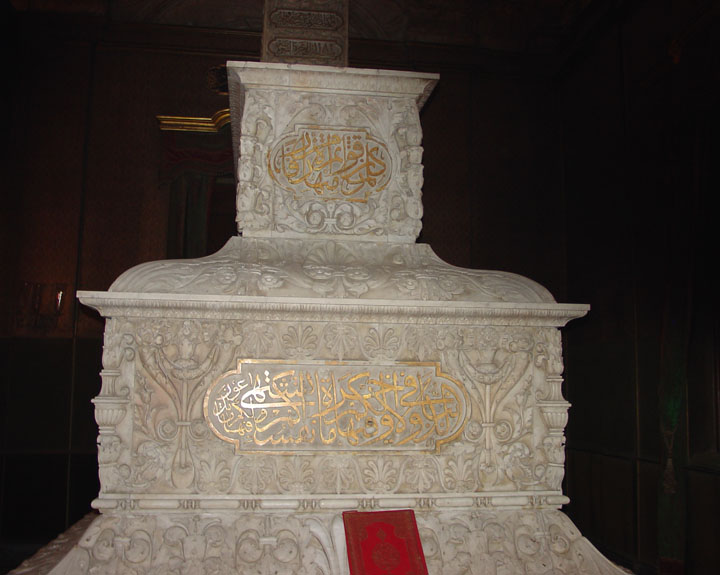 the tomb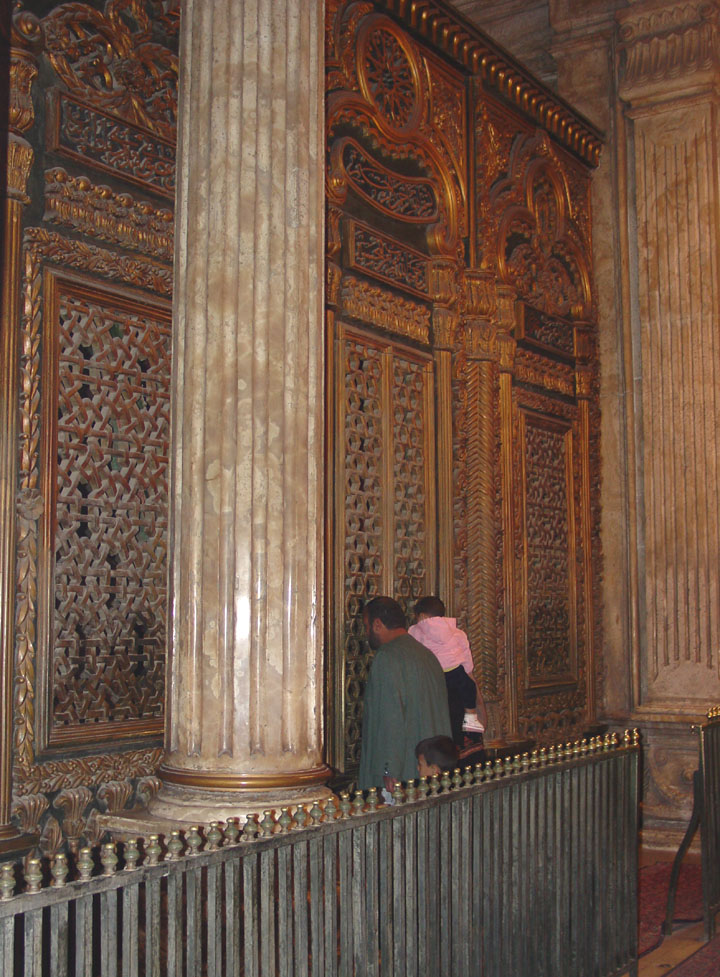 paying respect
It is also known as the Alabaster Mosque because of the extensive use of this fine material that was used to cover its interior and exterior walls. Its two slender 270 foot minarets are unusual for Cairo.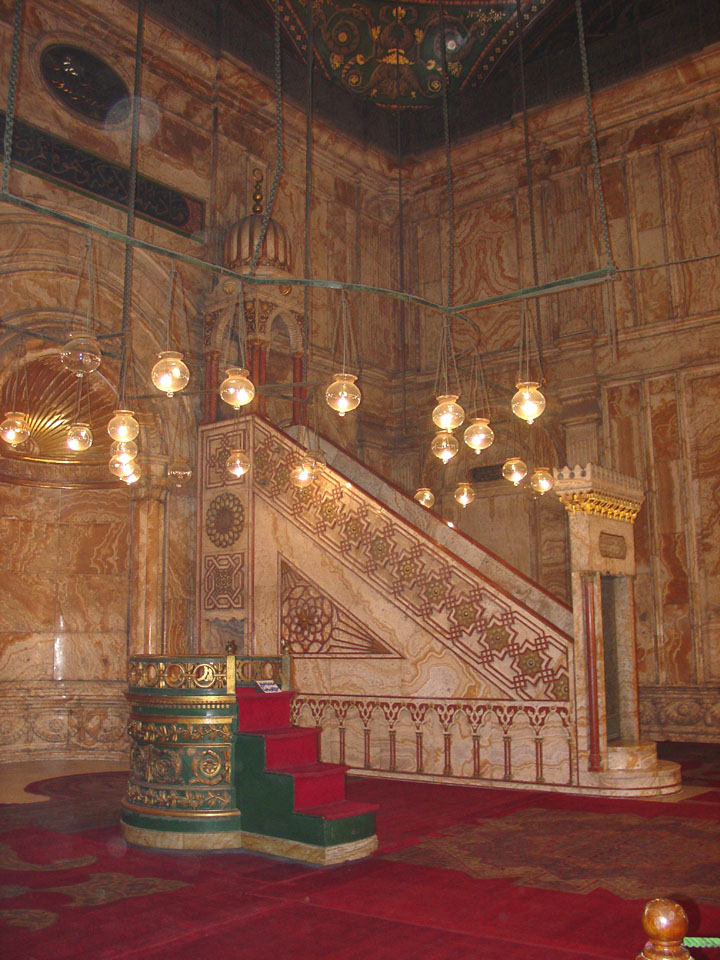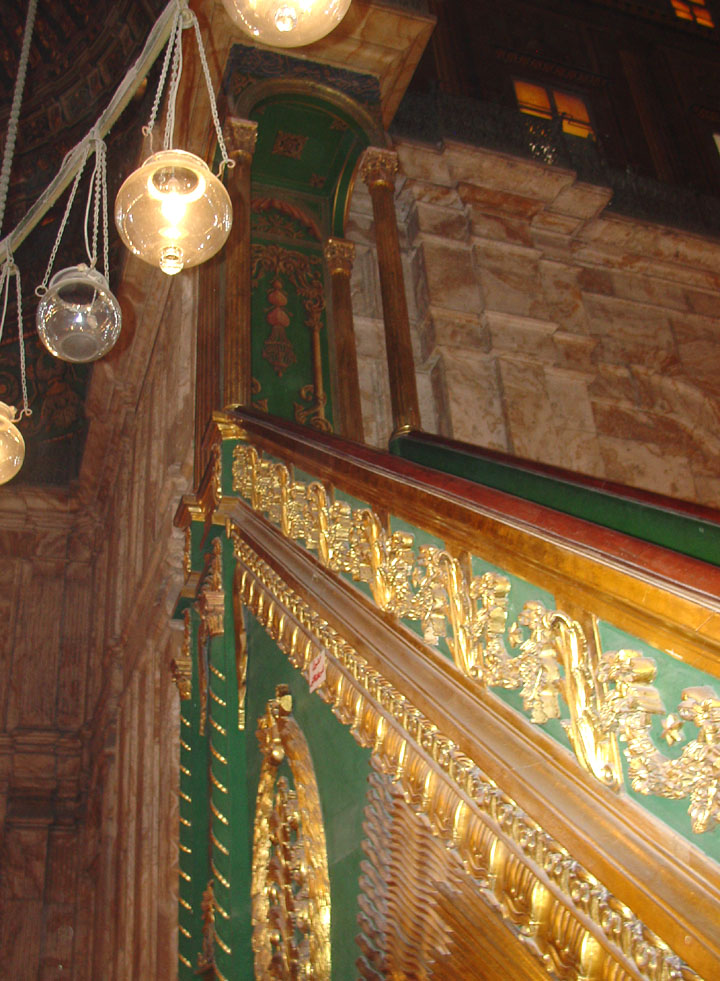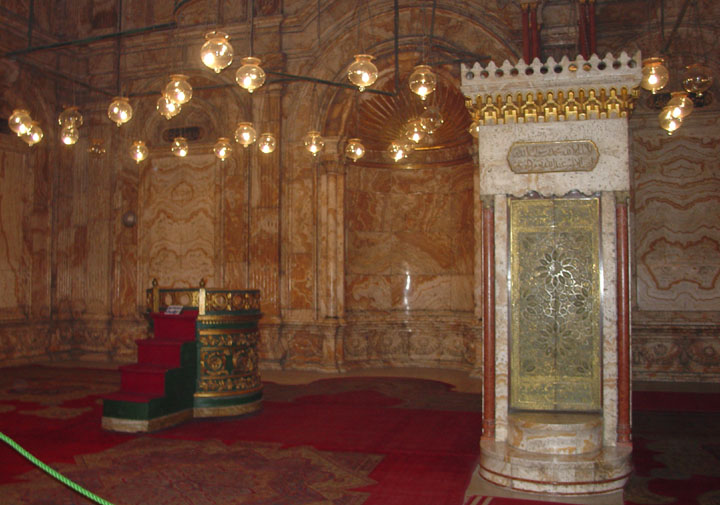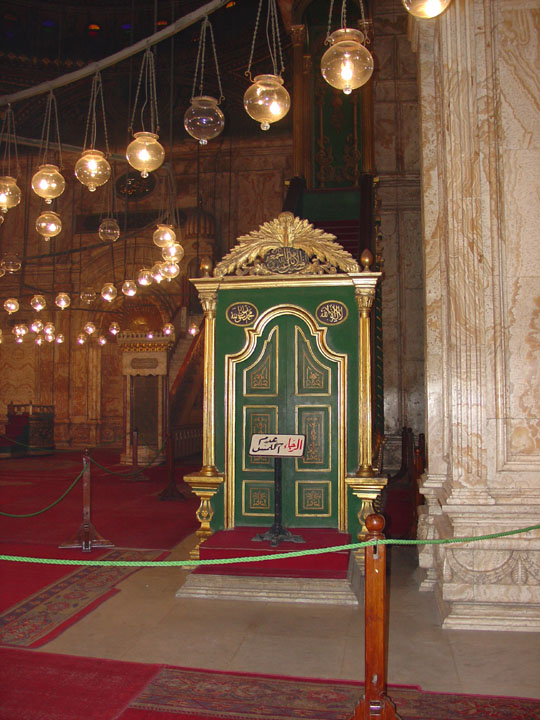 In the opinion of many, his mosque and school represent the pinnacle of Islamic architecture.
Mohamed All Mosque is the emblem of the Cairo Governorate
Link to hear the Call to Prayer
---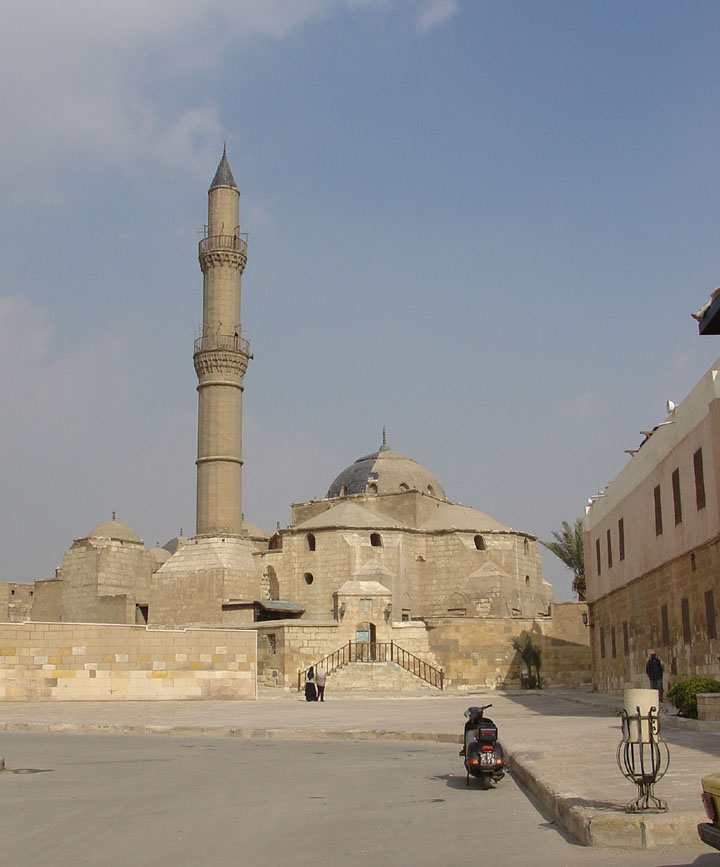 Ottoman era mosque built in 1528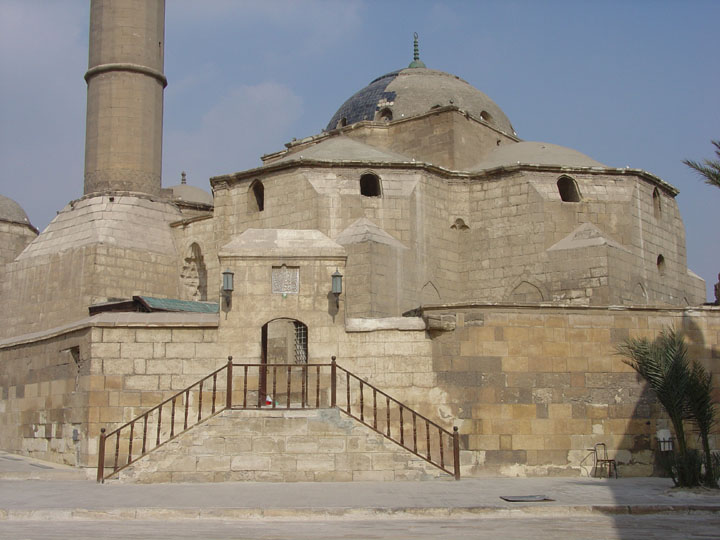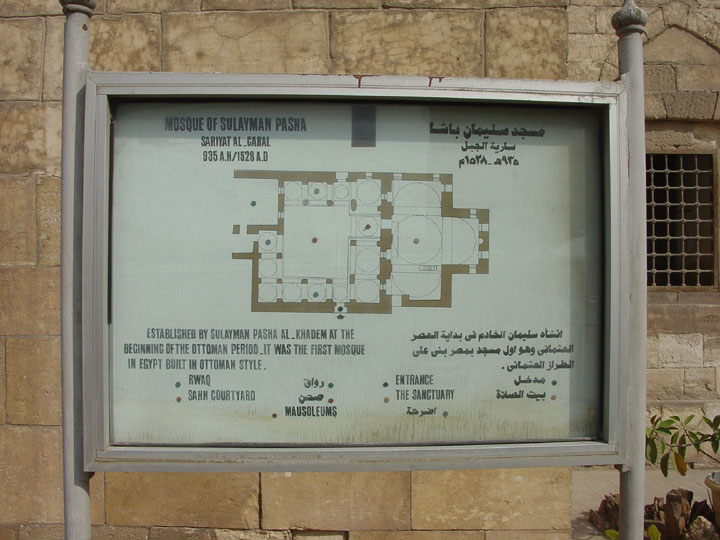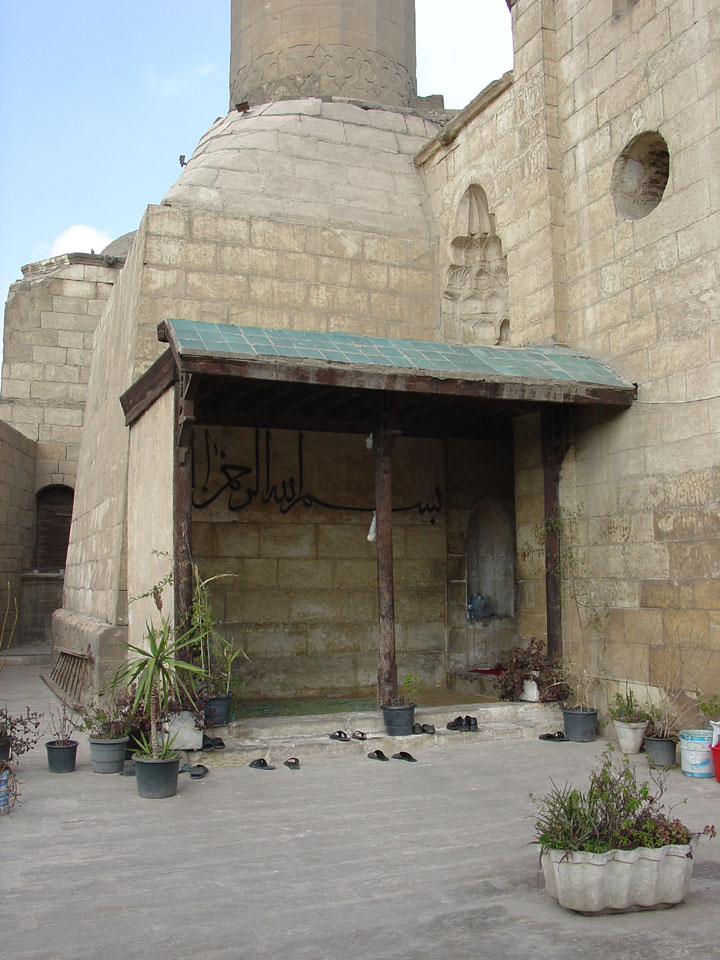 entrance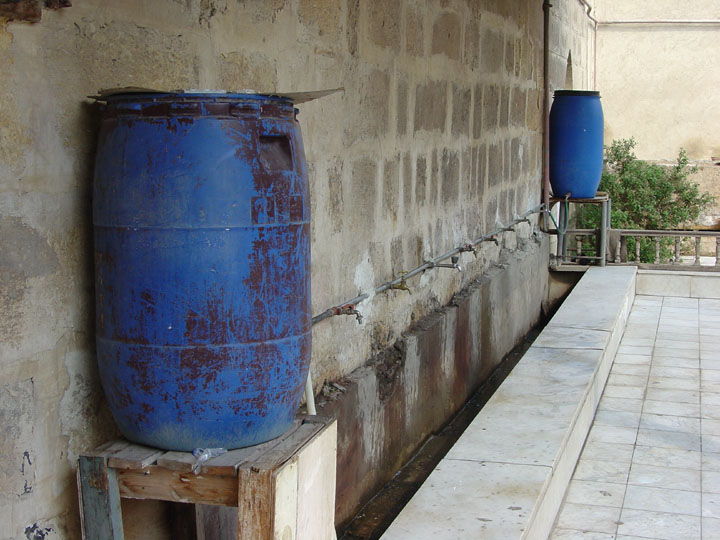 place for body cleansing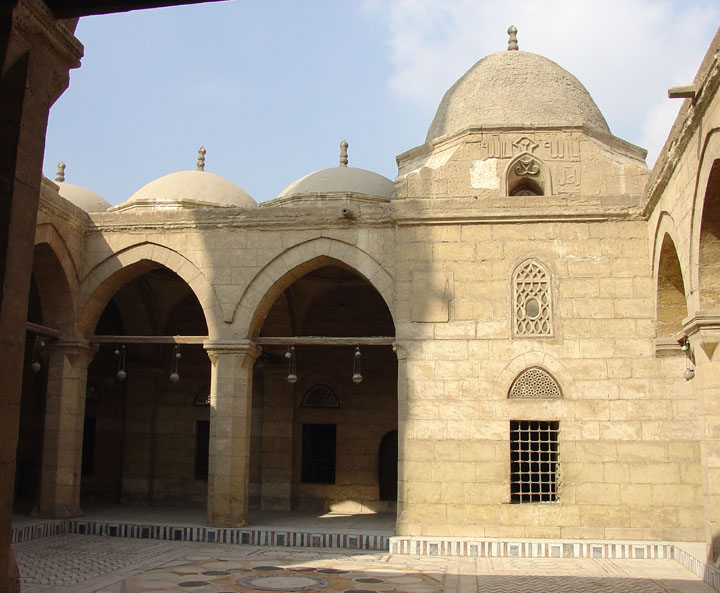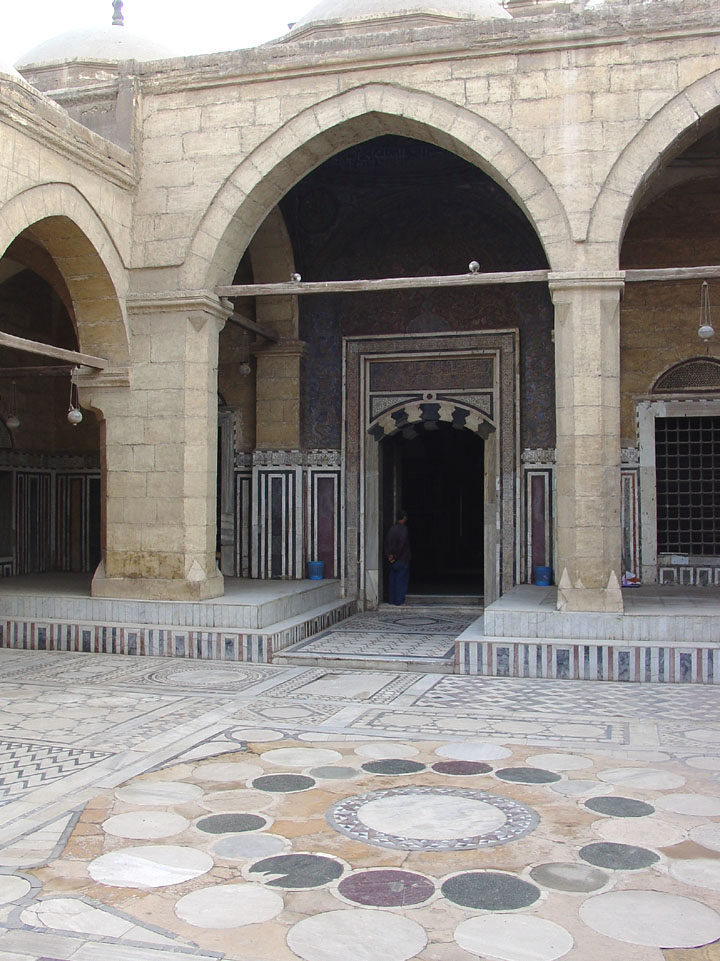 courtyard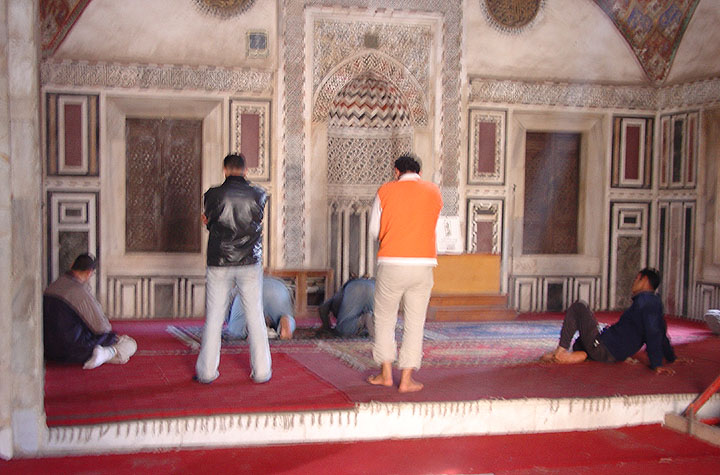 prayers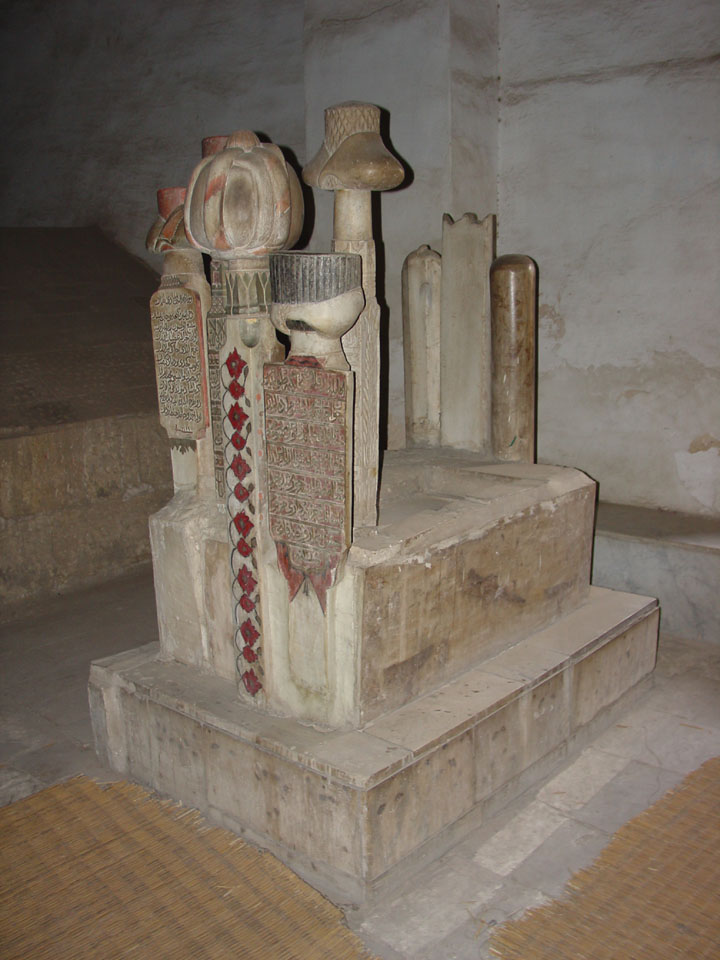 Ottoman tomb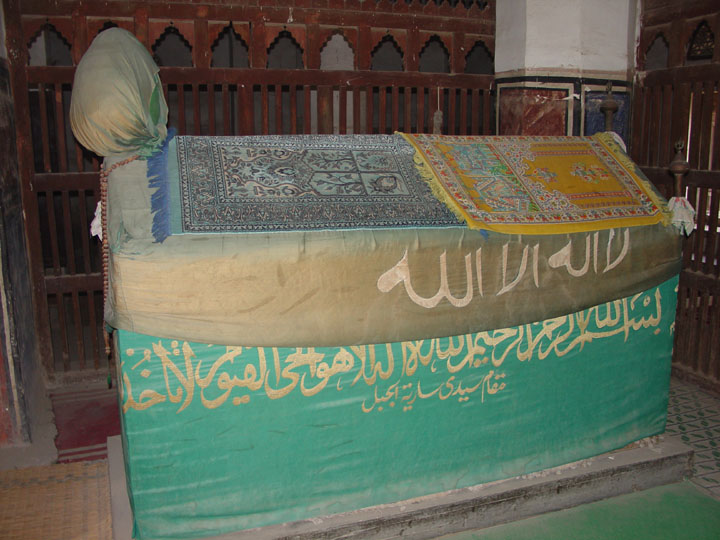 draped in the green color of the Muslim faith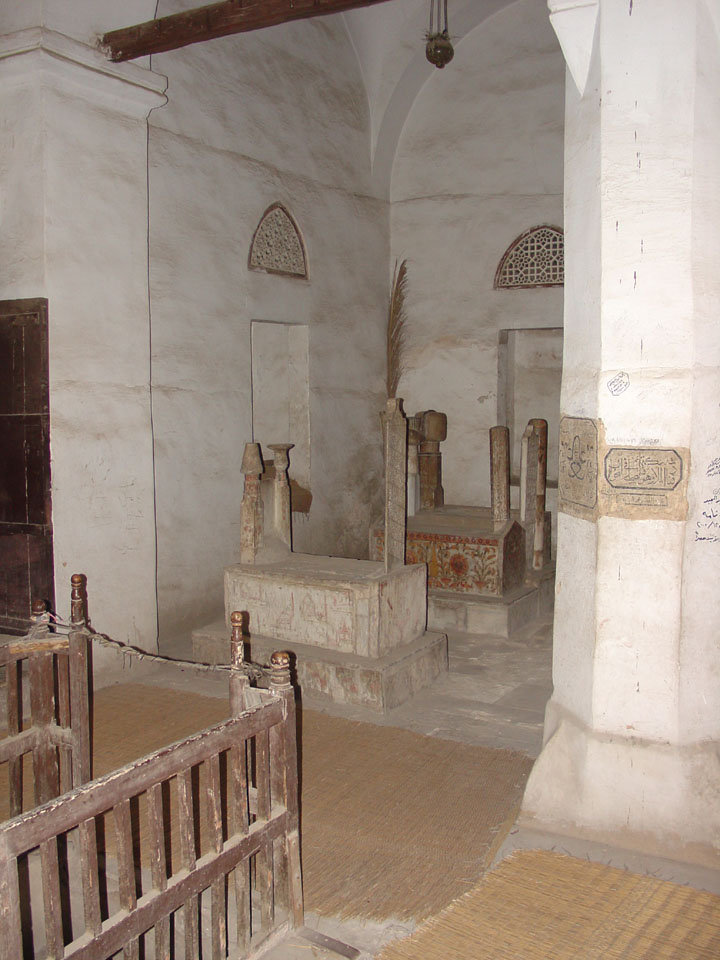 buried in the mosque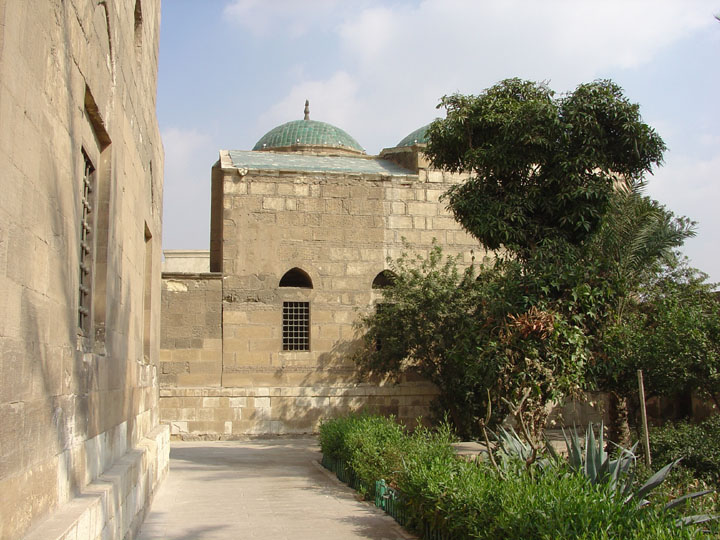 outside view of the tombs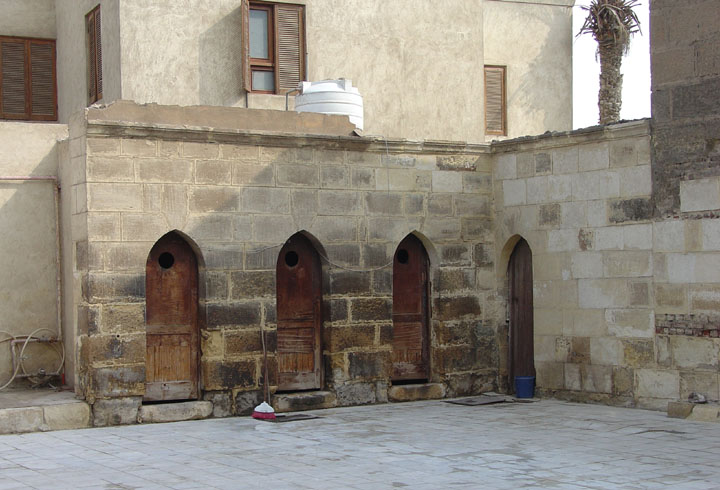 ---
---