Mosque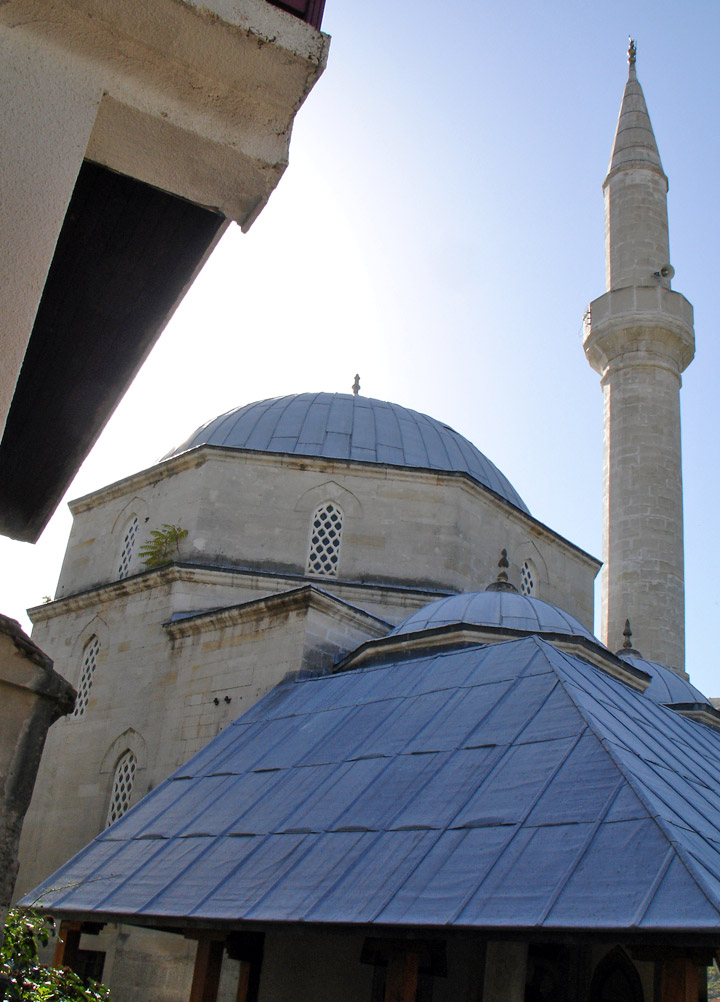 The Koski Mehmed pasa Mosque, built in 1617 is open to visitors.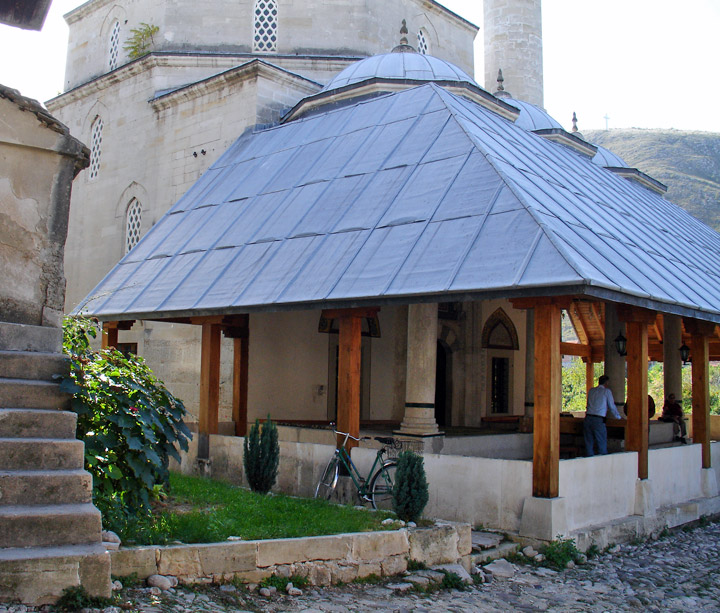 entrance to the mosque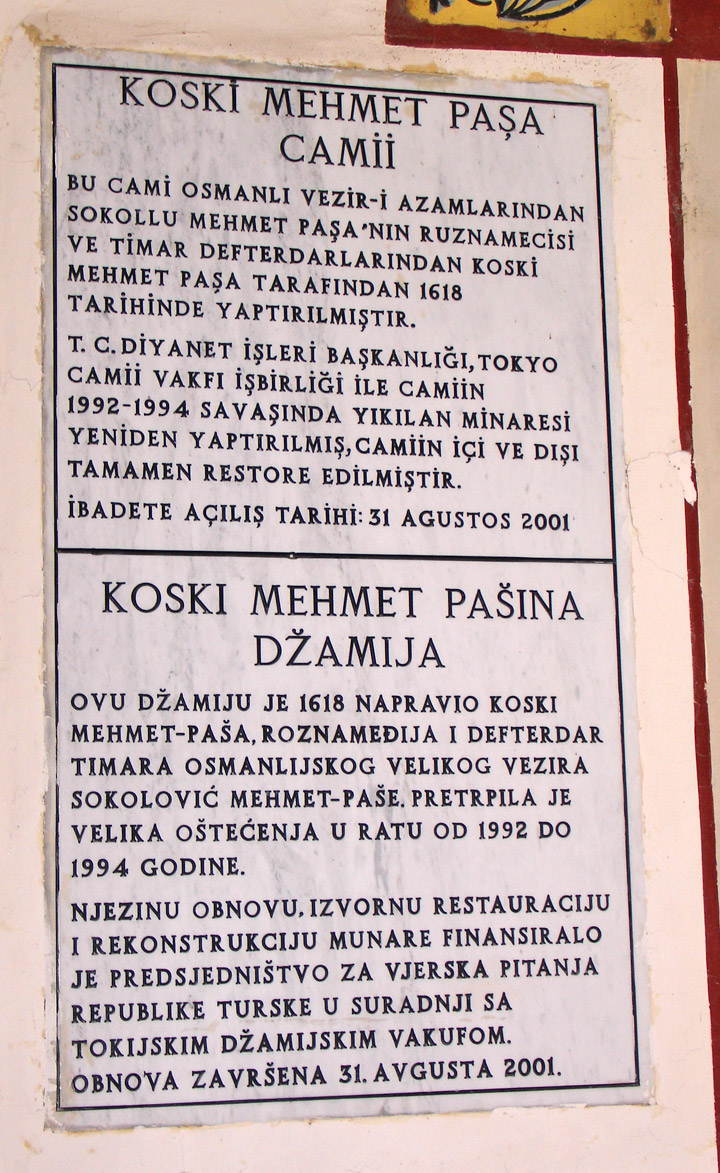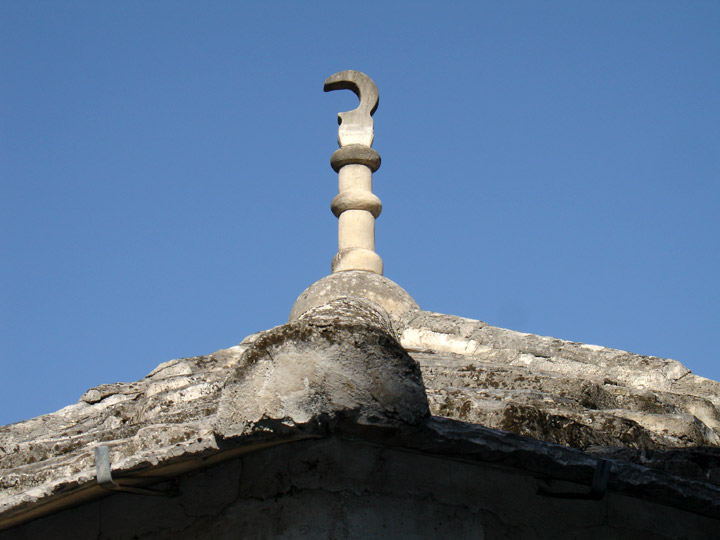 roof crescent
water fountain for washing before prayers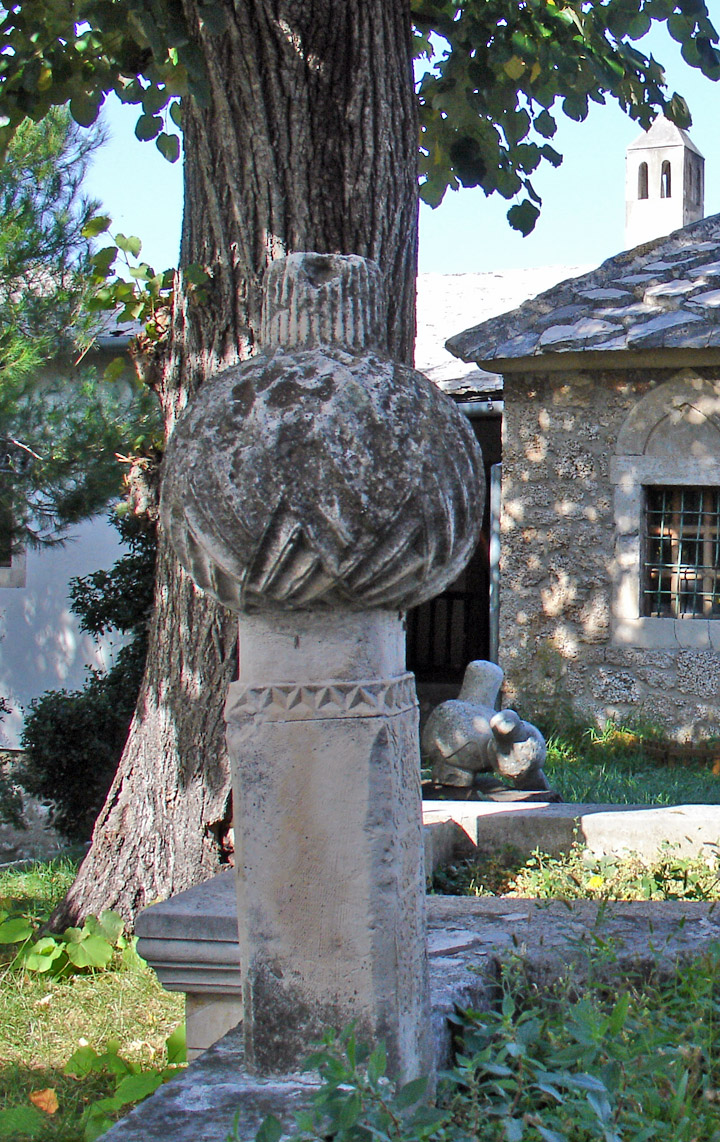 Muslim grave marker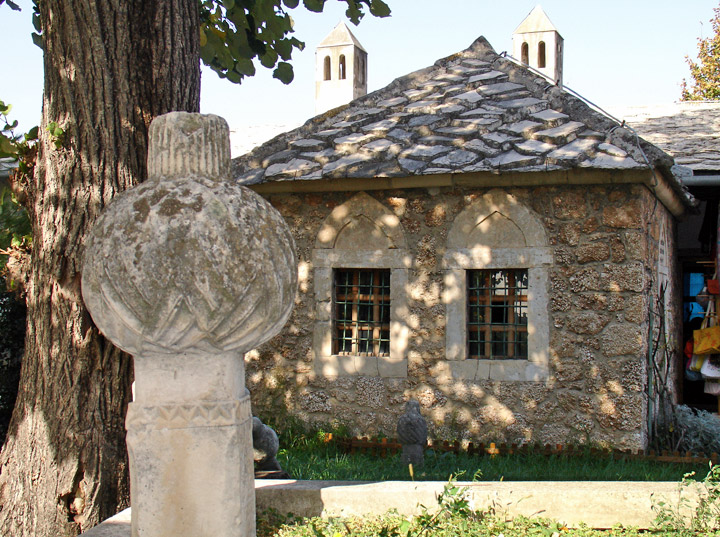 The minaret is also open to the public and is accessible from inside the mosque.
---
Mosque Interior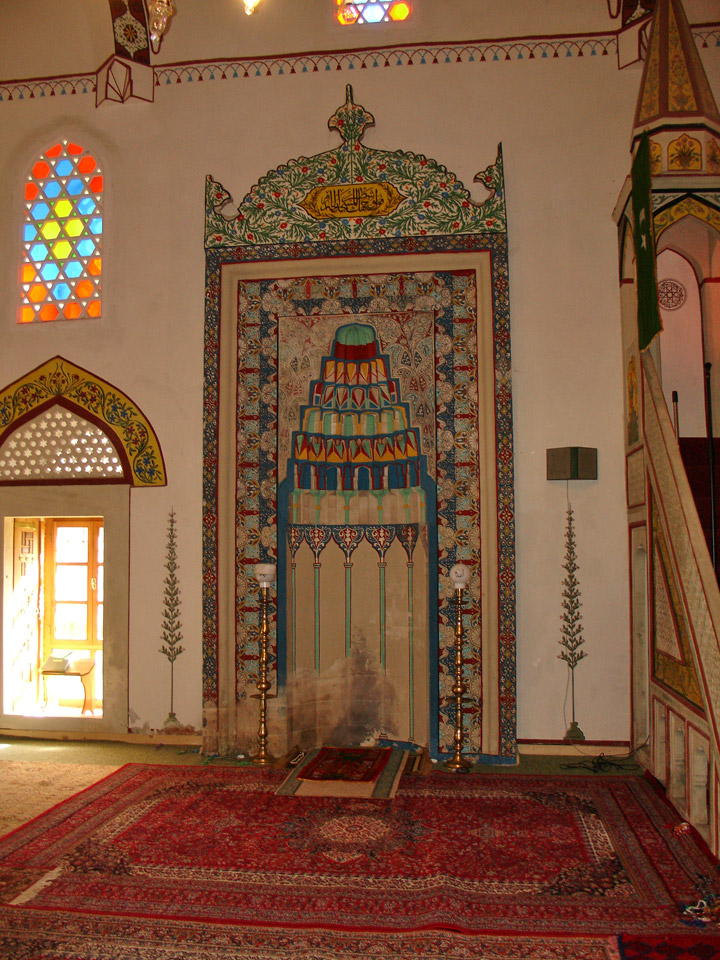 the niche in the direction to Mecca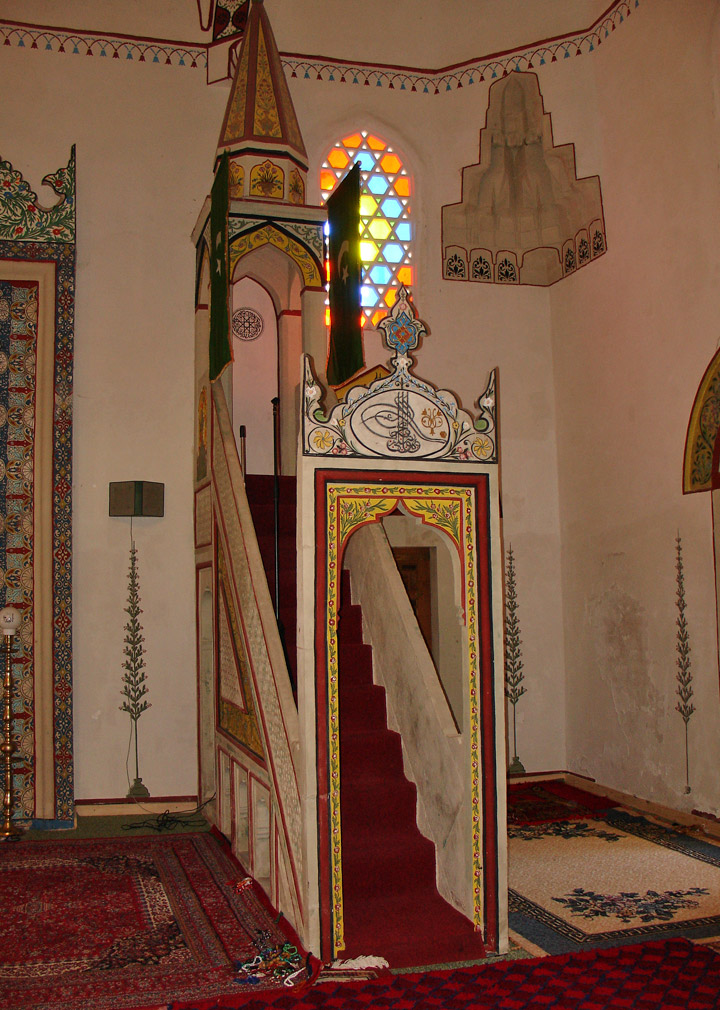 place for talks at Friday Prayers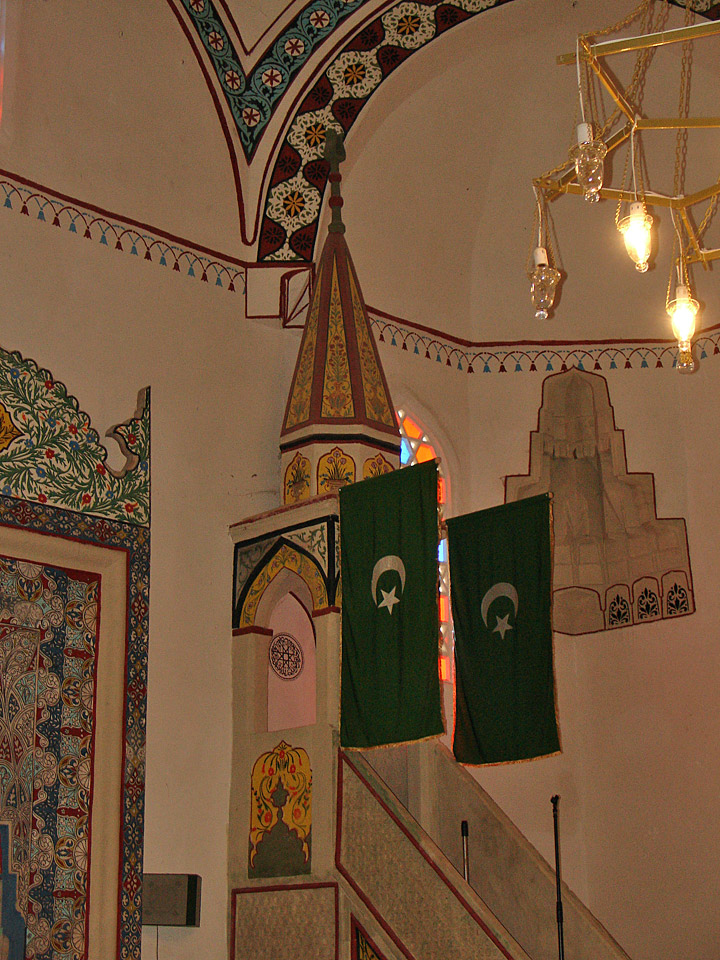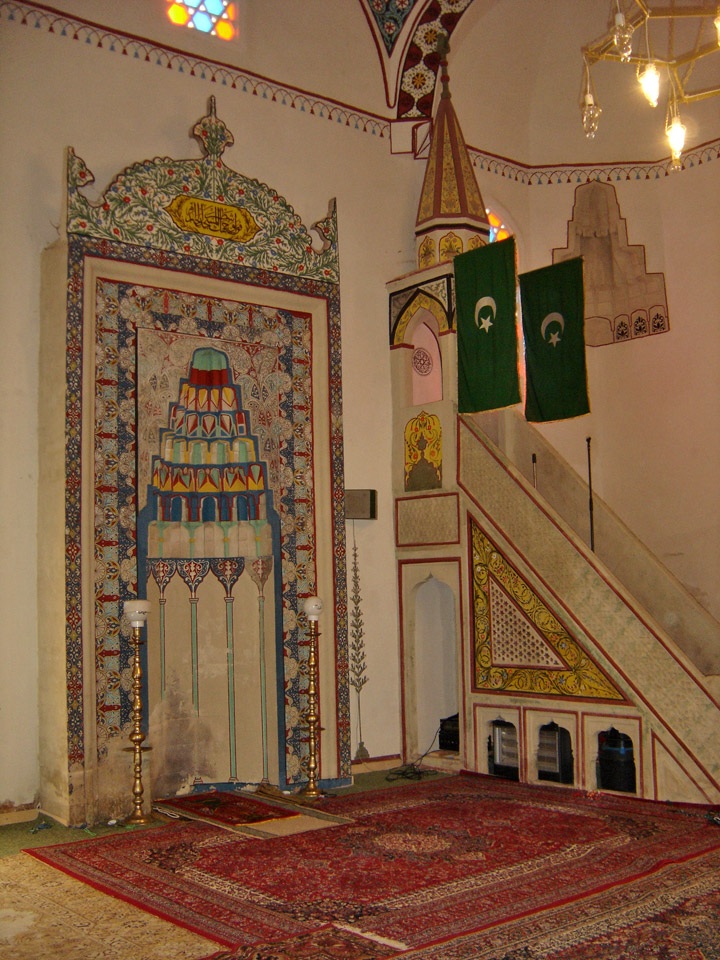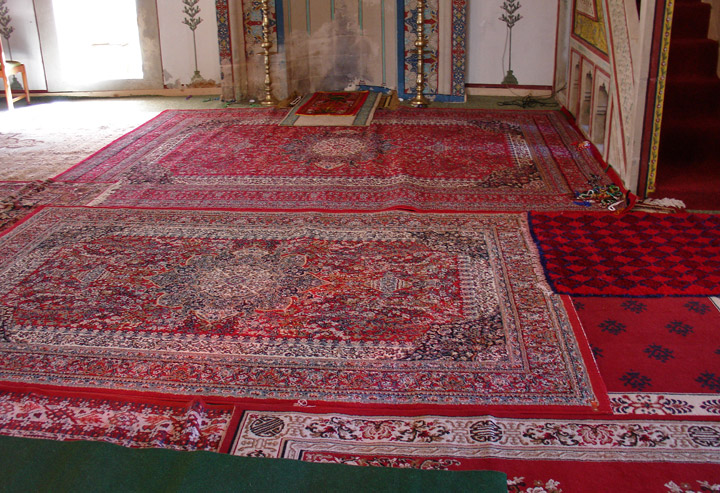 prayer carpets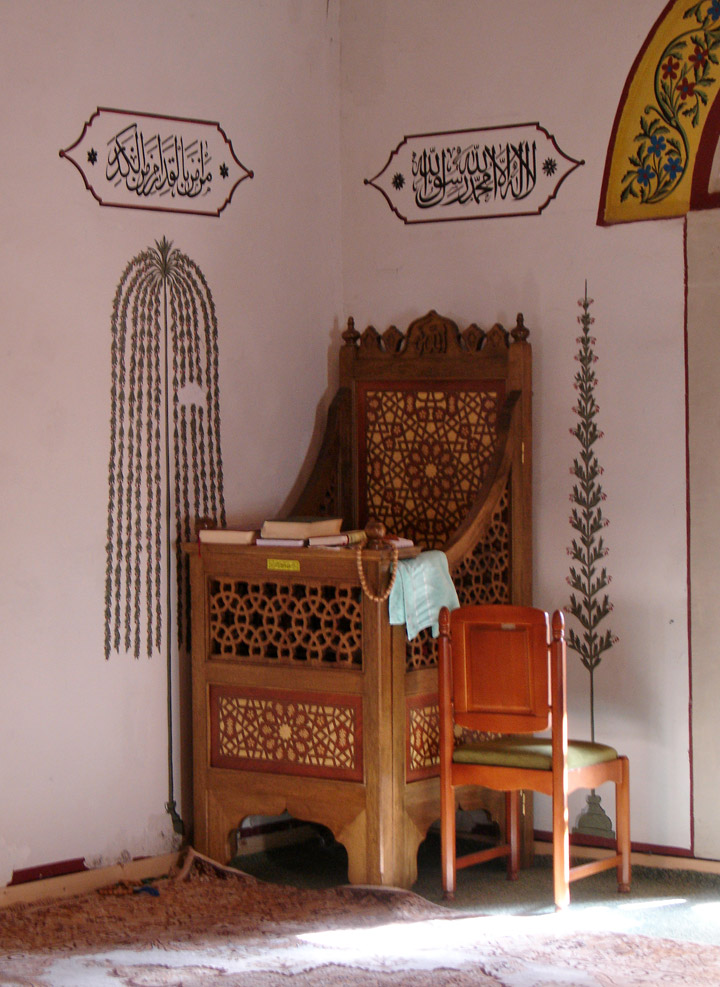 seat of the teachers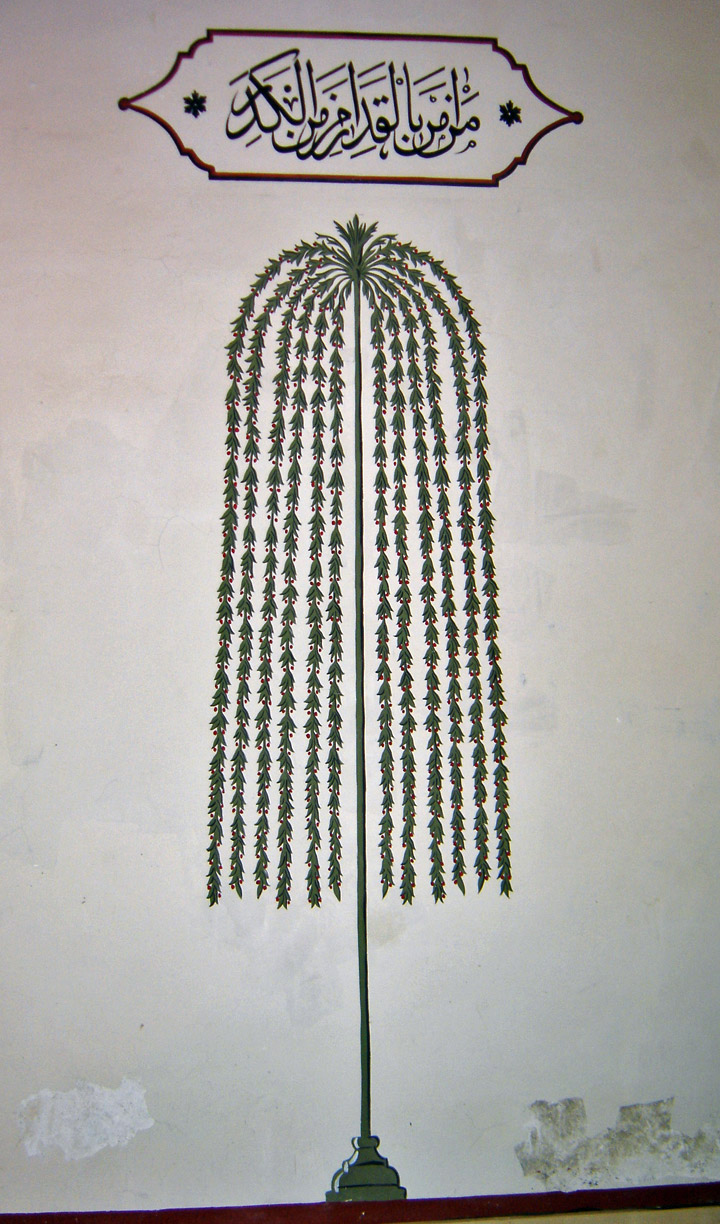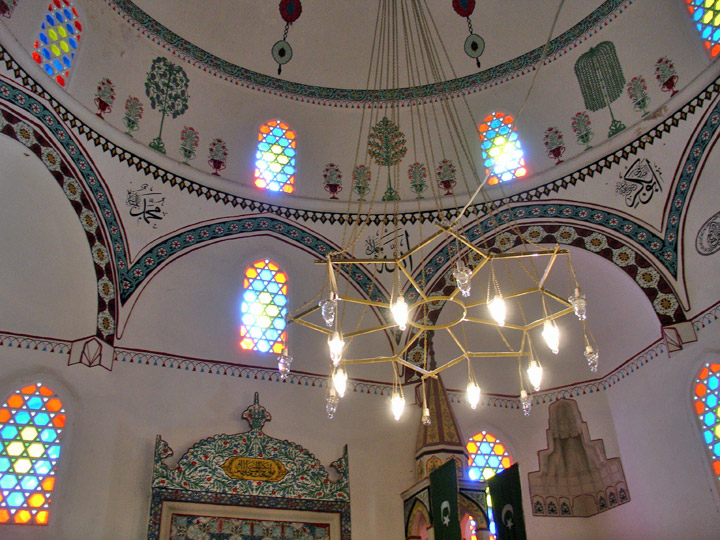 ceiling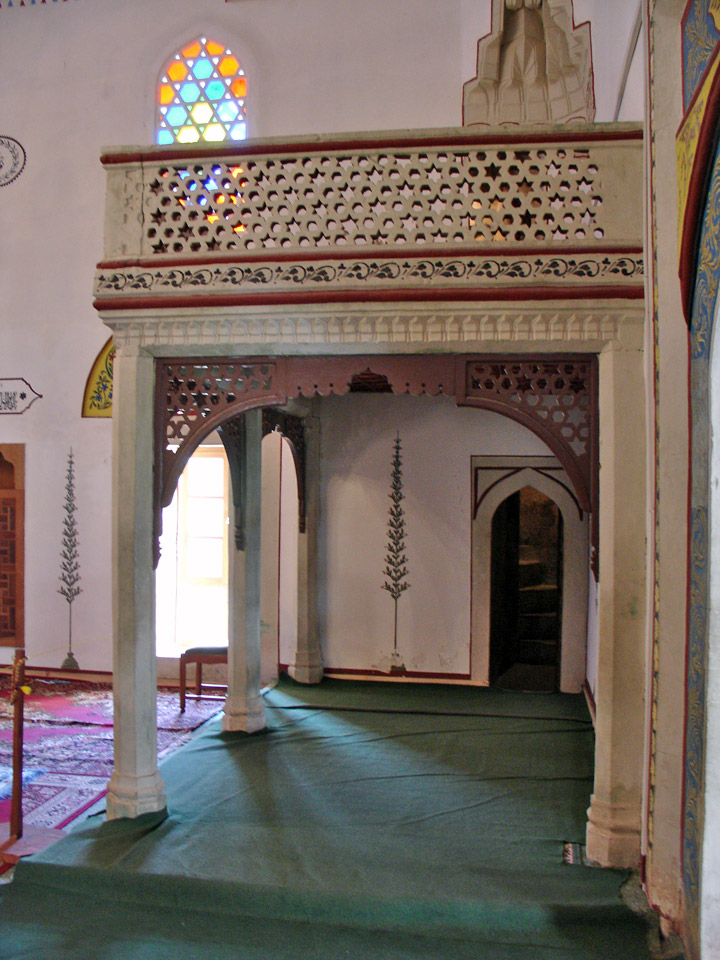 place for the women at prayers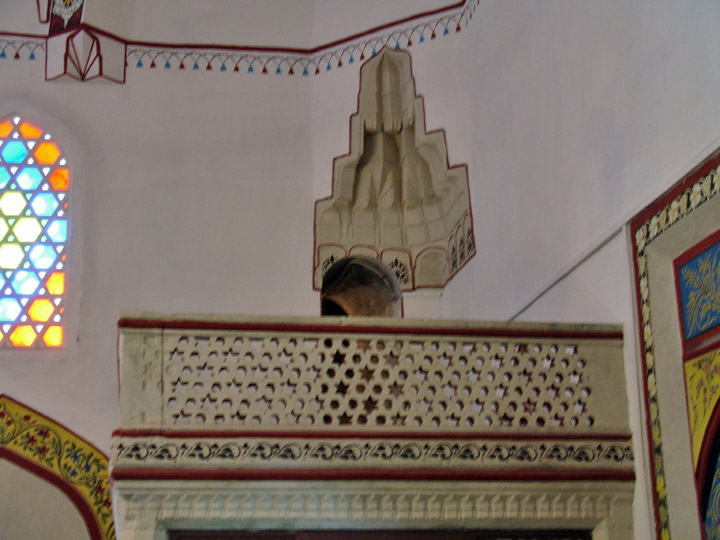 women's balcony
---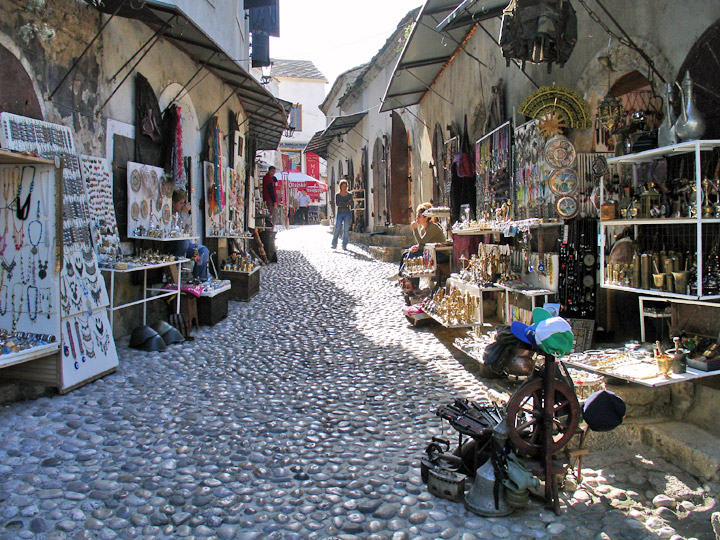 Just around the corner from the mosque is the Tepa Market.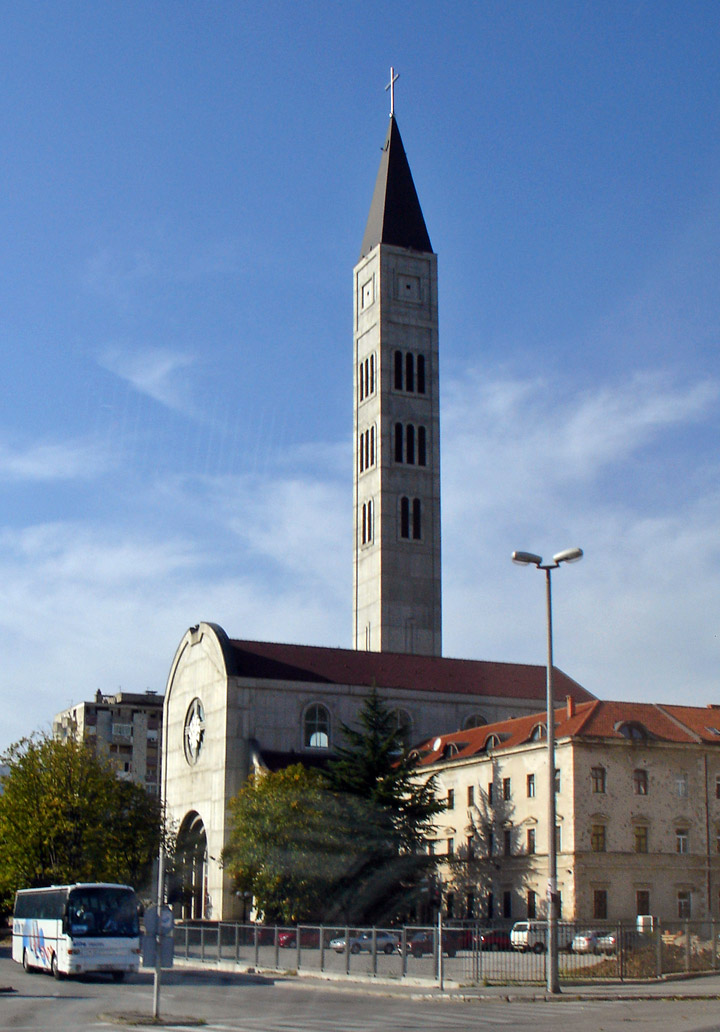 the Catholic Church
The Catholic Church, which was recently renovated, is nearly impossible to miss. A steeple of over 30m dominates the skyline.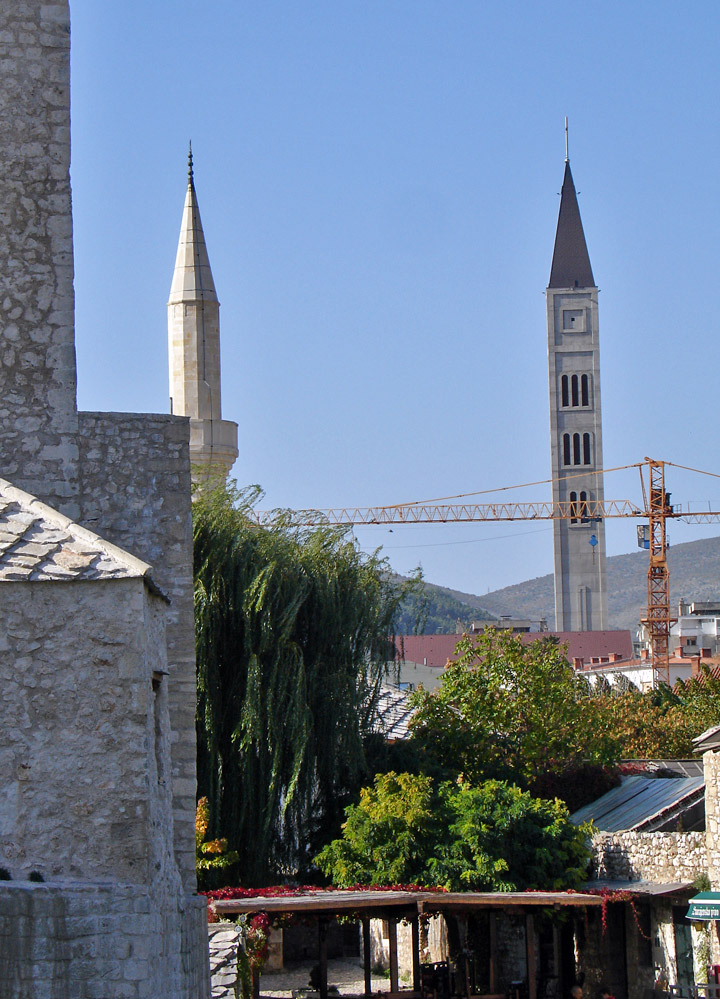 steeple is high to match the mosque?
---
---