Lamanai
Photos from 2011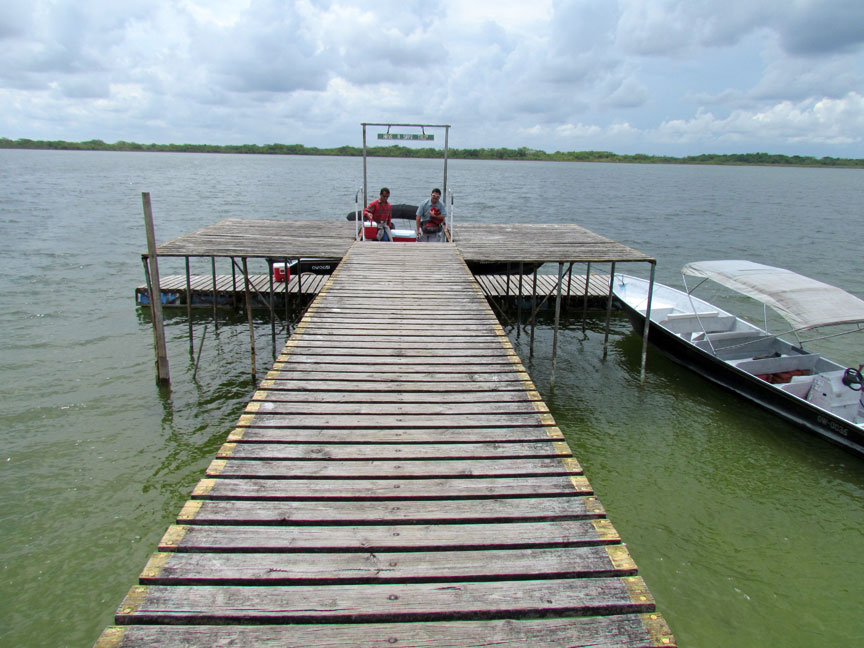 on the New River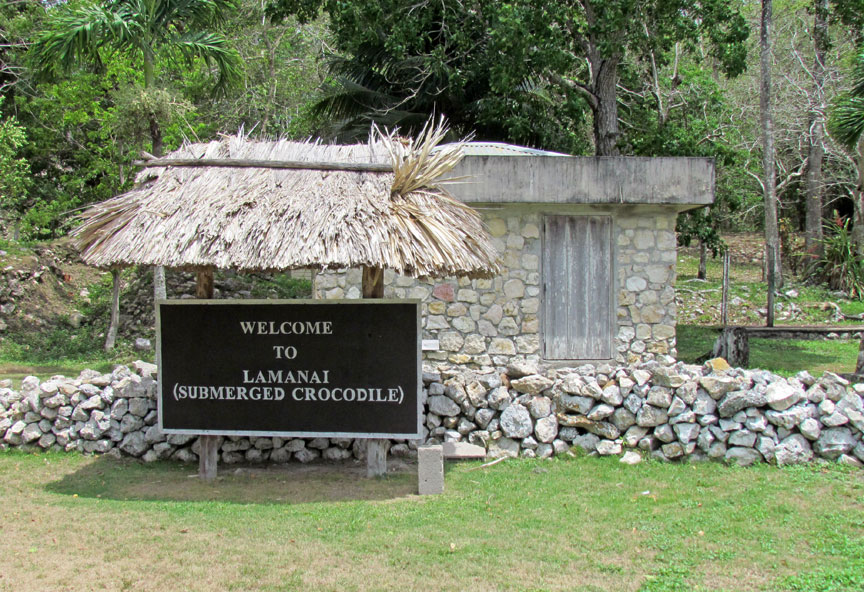 Lamanai (from Lama'anayin, "submerged crocodile" in Yucatec Maya) is a Mesoamerican archaeological site, and was once a considerably sized city of the Maya civilization, located in the north of Belize, in Orange Walk District. The site's name is pre-Columbian, recorded by early Spanish missionaries, and documented over a millennium earlier in Maya inscriptions as Lam'an'ain.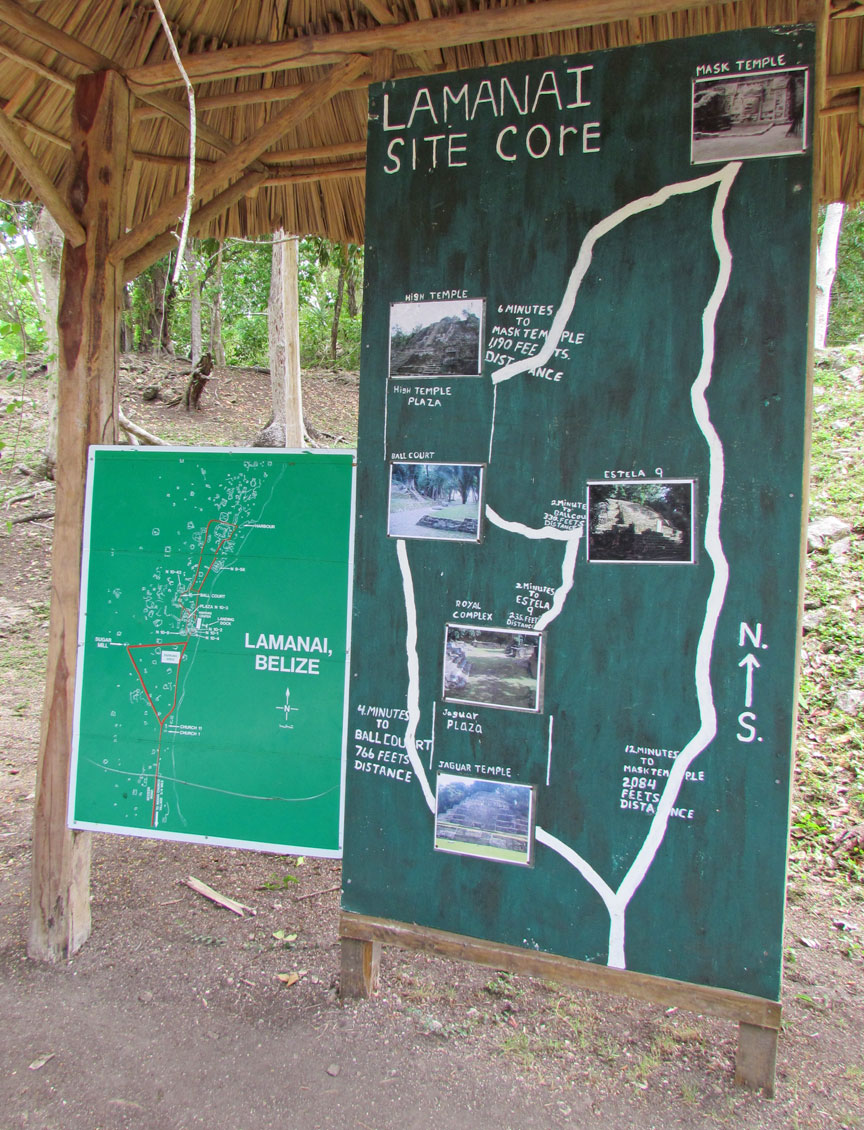 Lamanai was occupied as early as the 16th century BC. The site became a prominent center in the Pre-Classic Period, from the 4th century BC through the 1st century CE. In 625 CE, "Stele 9" was erected there in the Yucatec language of the Maya. Lamanai continued to be occupied up to the 17th century AD. During the Spanish conquest of Yucatán Spanish friars established two Roman Catholic churches here, but a Maya revolt drove the Spanish out. The site was subsequently incorporated by the British in British Honduras, passing with that colony's independence to Belize.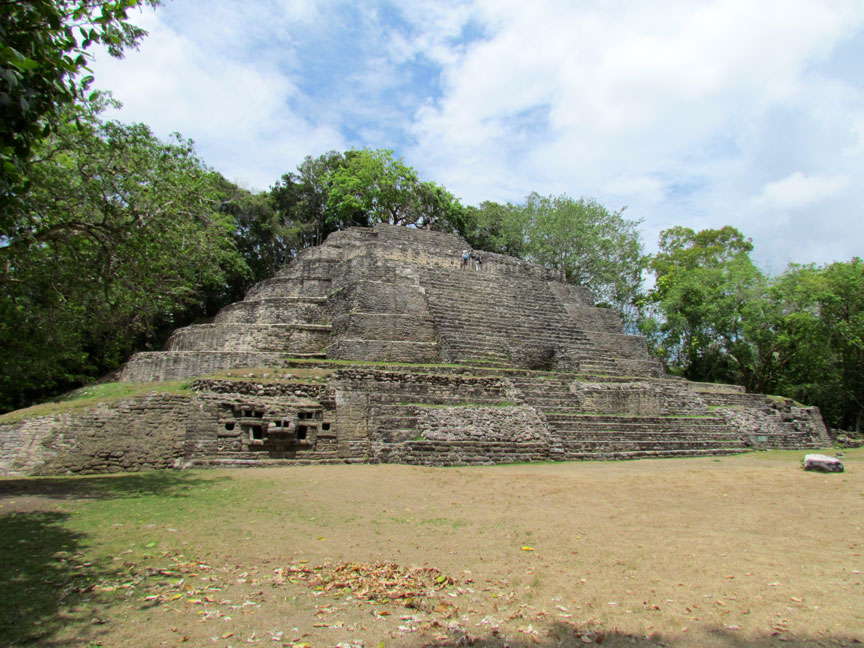 Jaguar Temple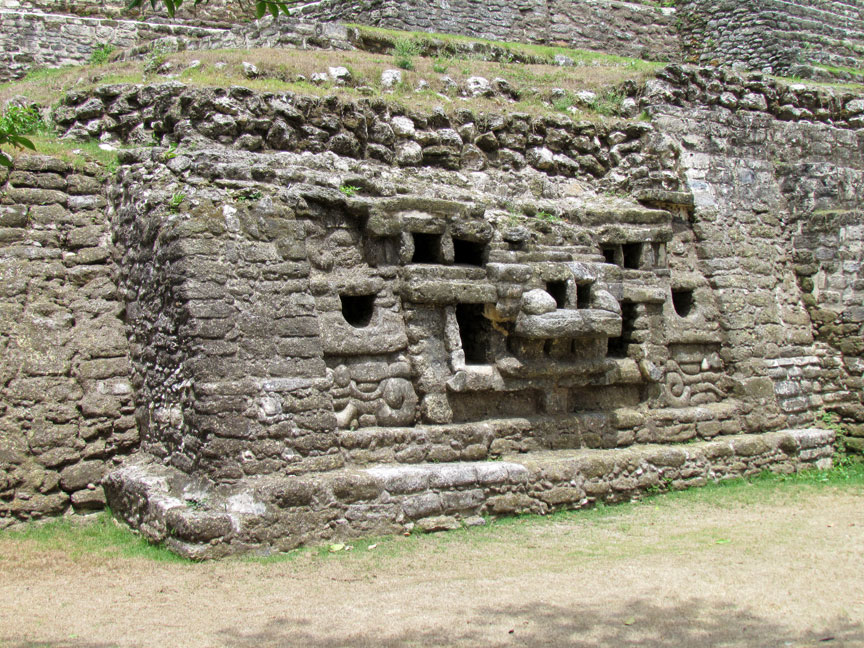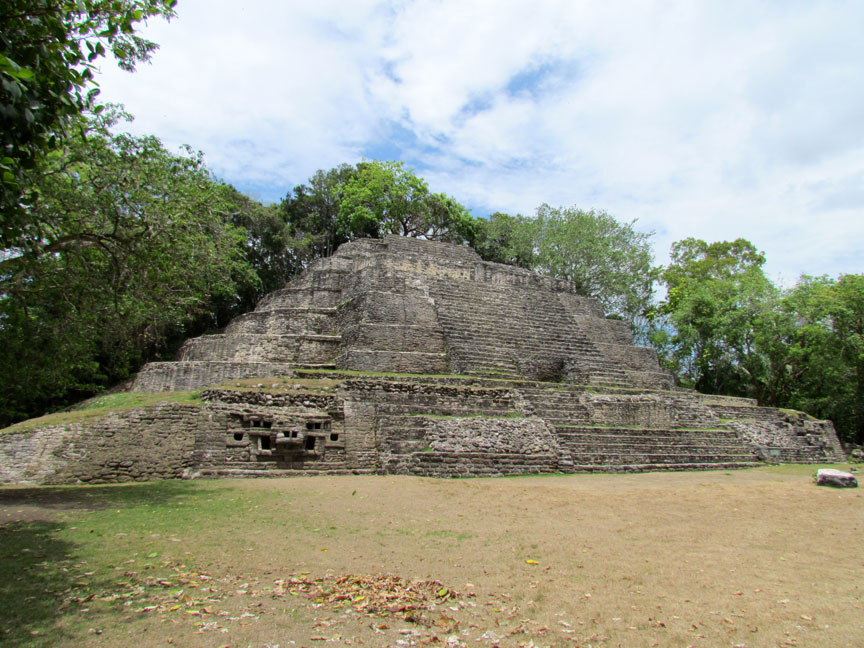 The vast majority of the site remained unexcavated until the mid-1970s. Archaeological work has concentrated on the investigation and restoration of the larger structures, most notably the Mask Temple, Structure N10-9 ("Temple of the Jaguar Masks") and High Temple. The summit of this latter structure affords a view across the surrounding jungle to a nearby lagoon, part of New River.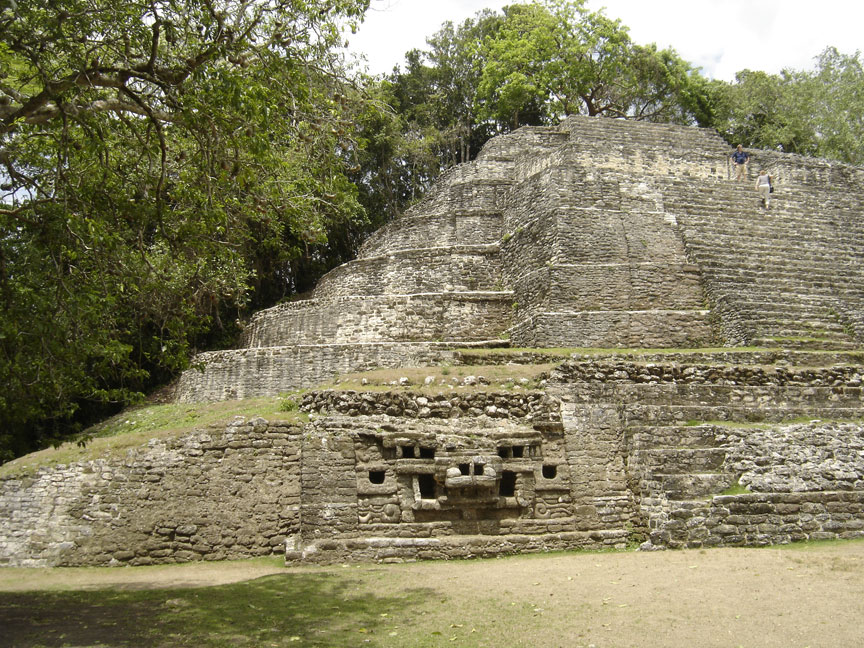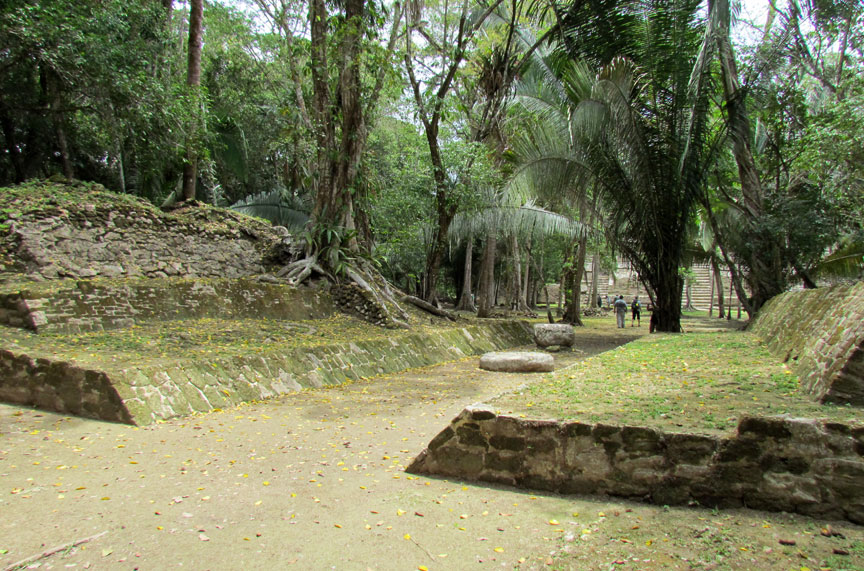 Ball Court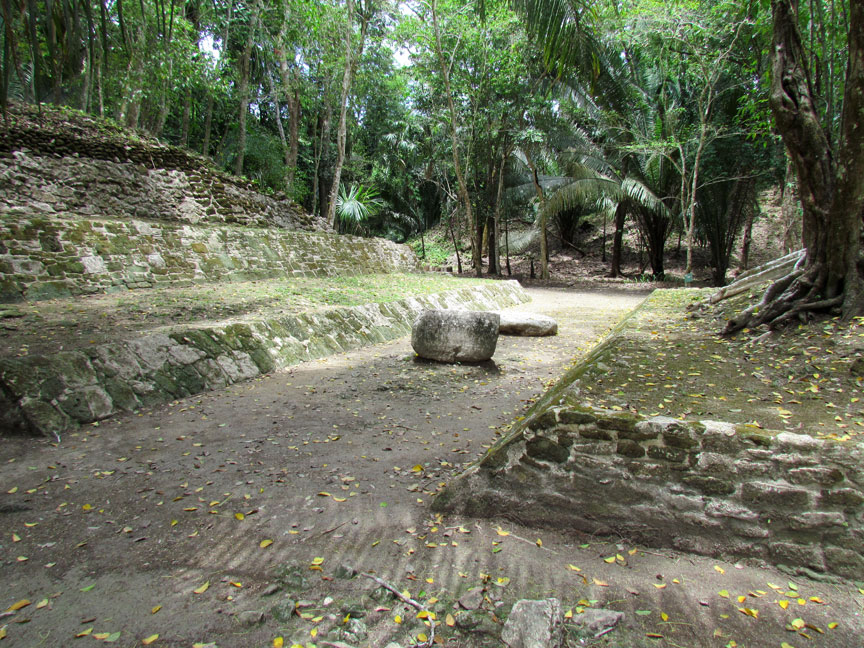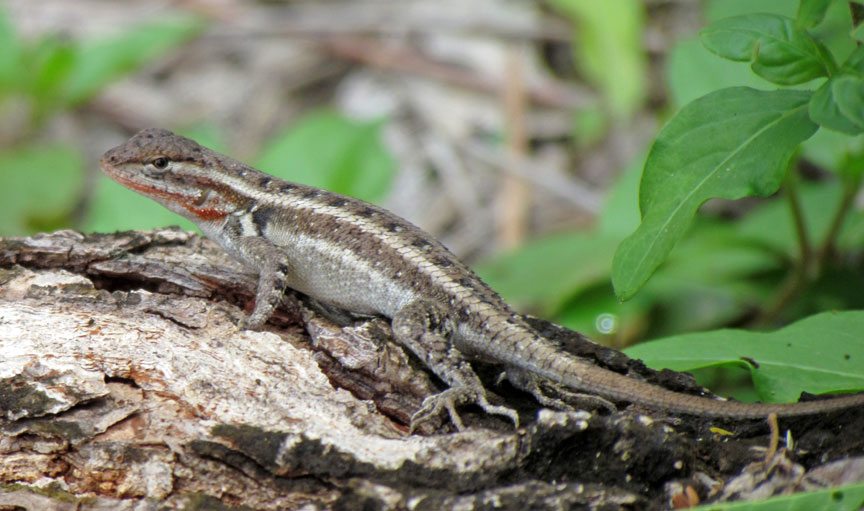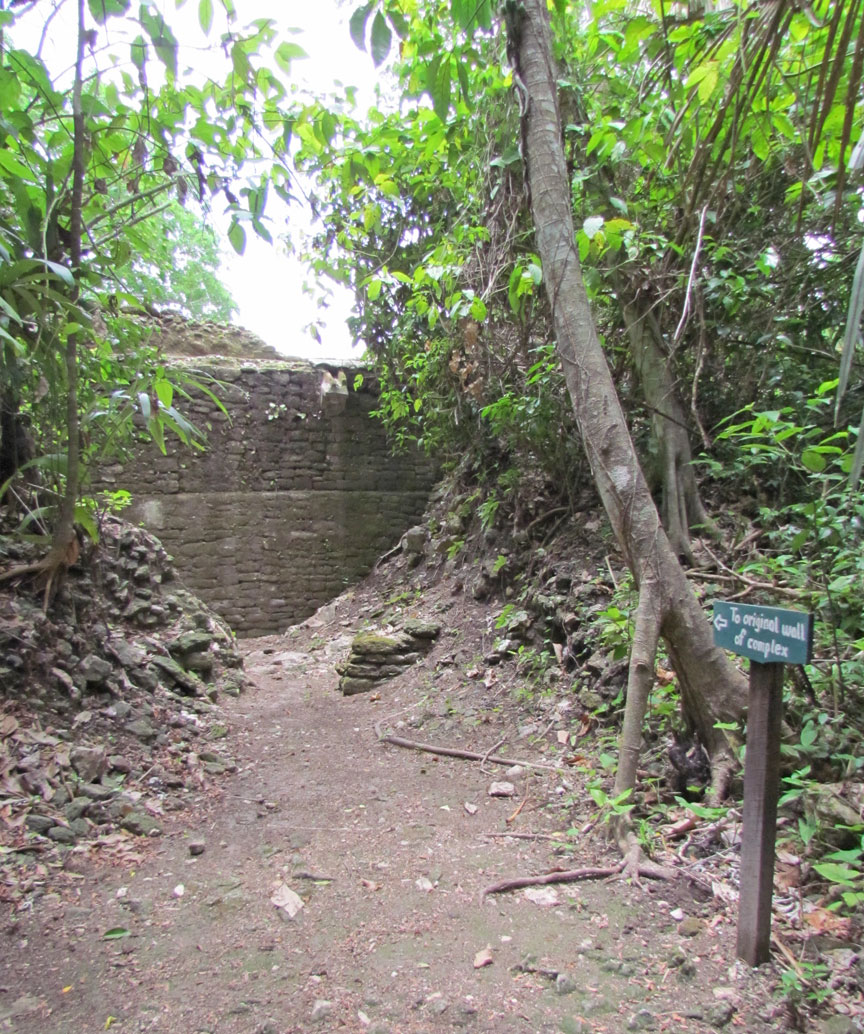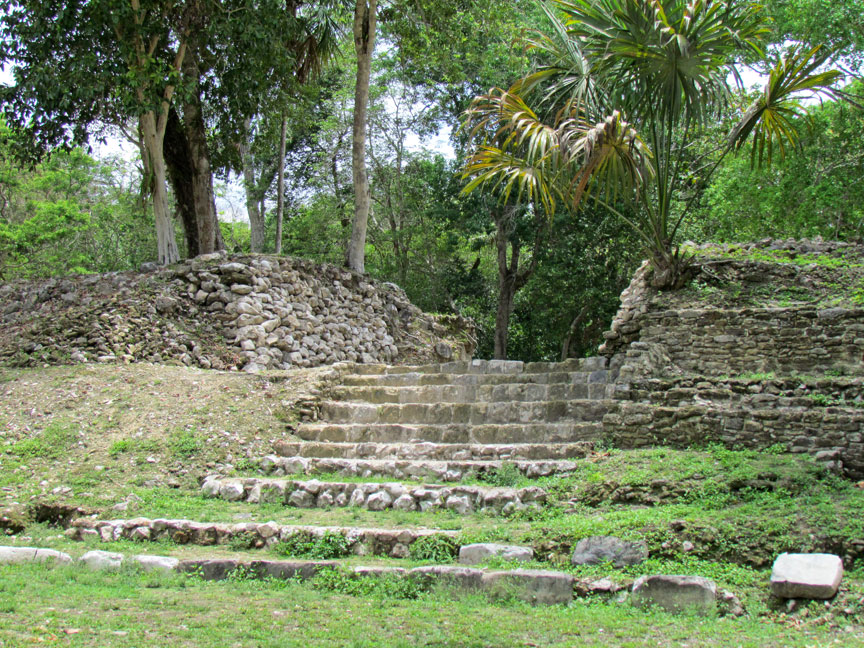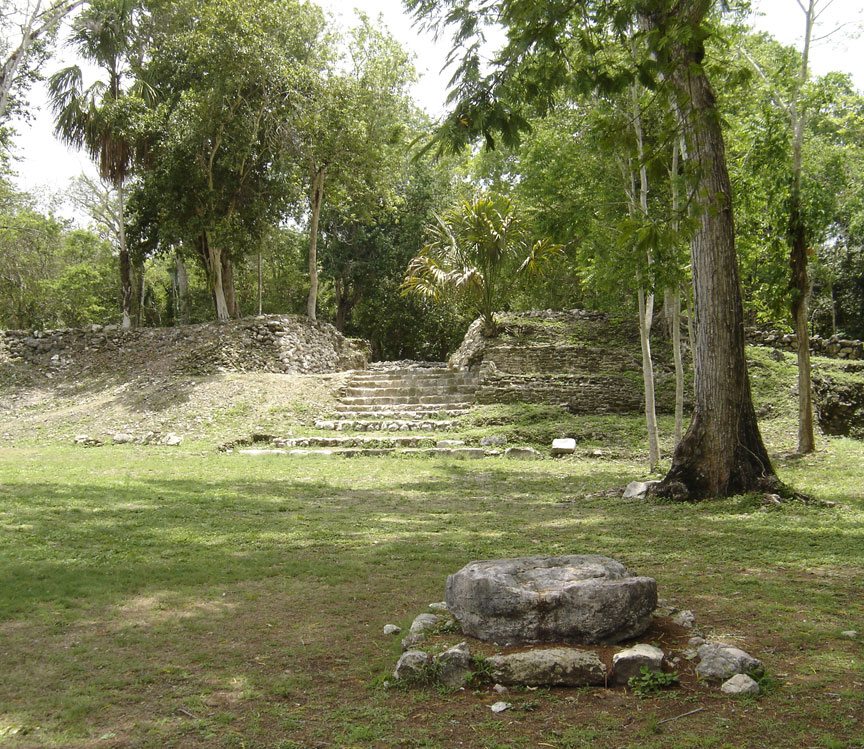 A significant portion of the Temple of the Jaguar Masks remains under grassy earth or is covered in dense jungle growth. Unexcavated, it would be significantly taller than the High Temple.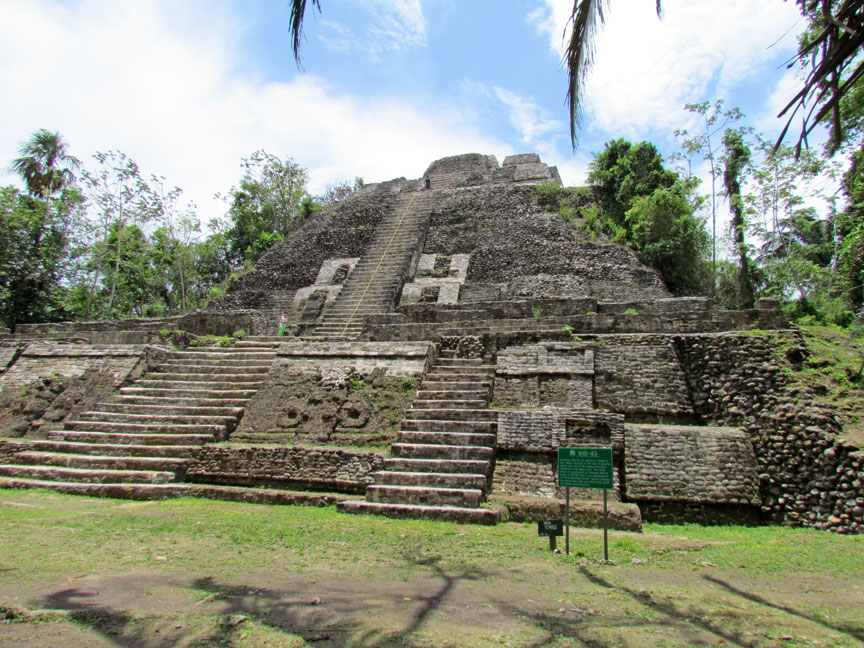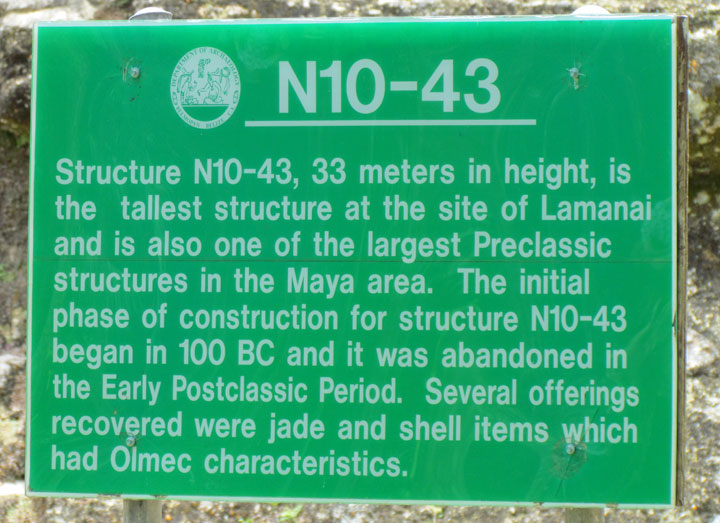 High Temple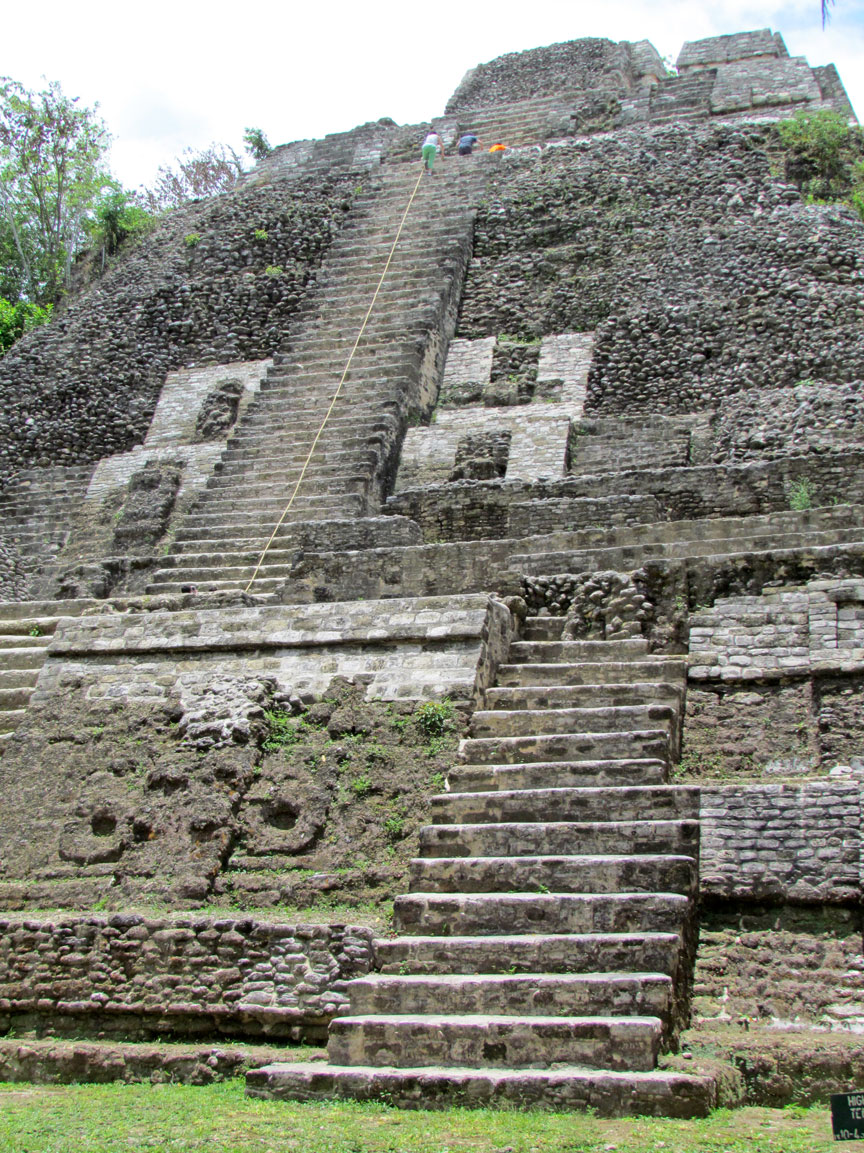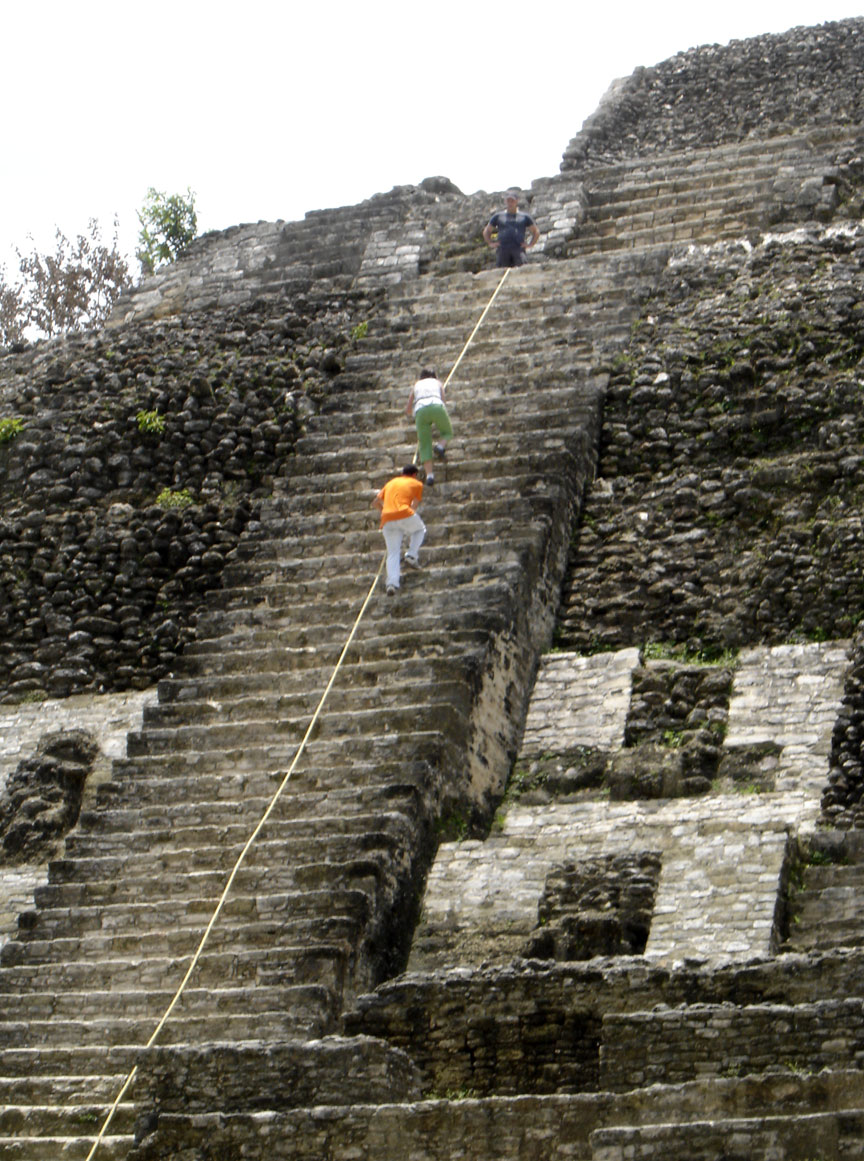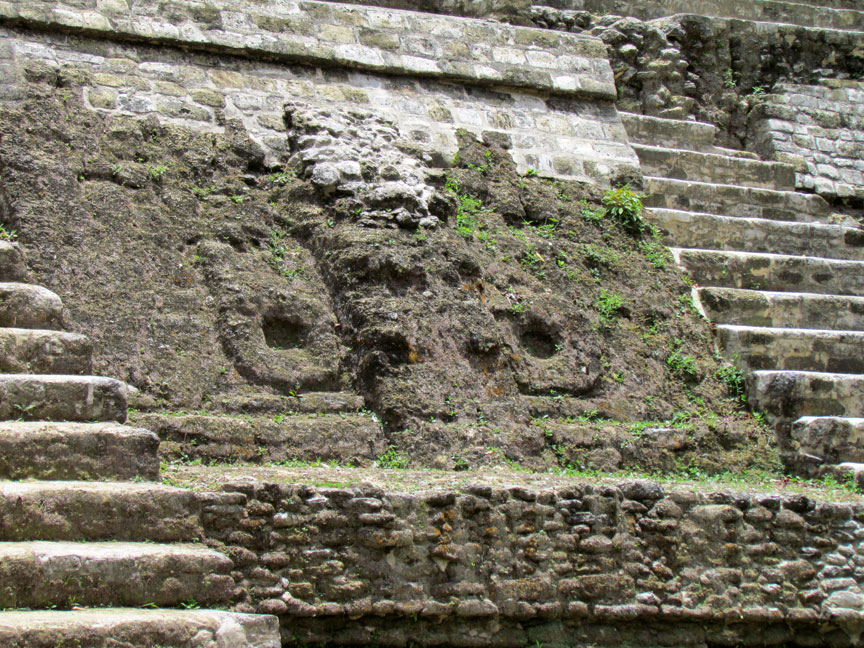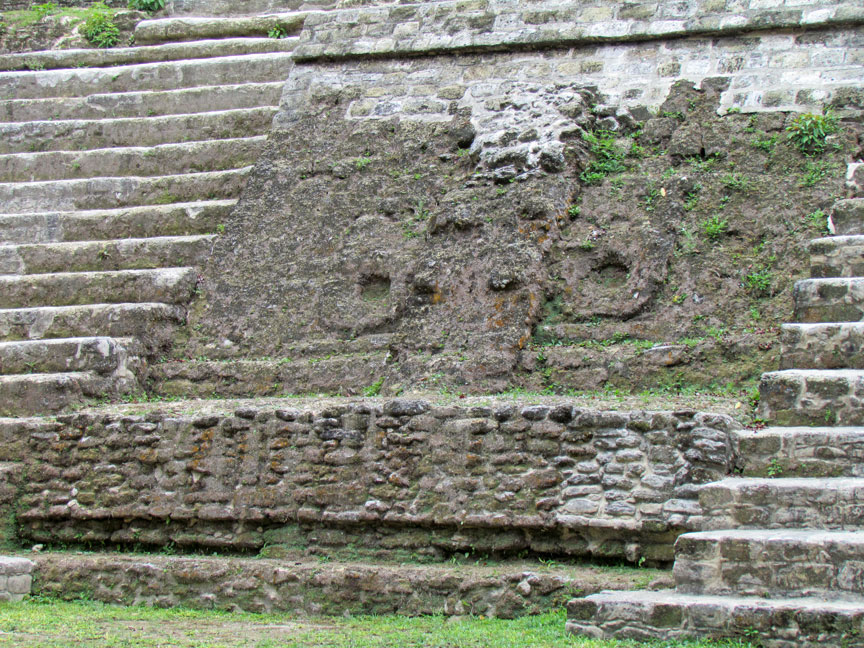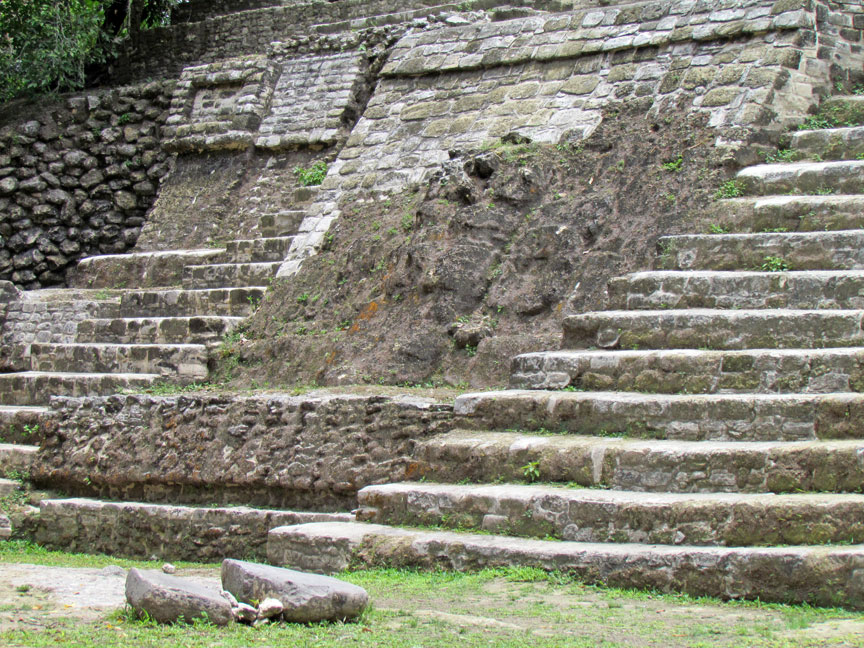 The first detailed description of the ruins was made in 1917 by Thomas Gann. Archeological excavations at the site began in 1974 under David M. Pendergast of the Royal Ontario Museum, which continued through 1988. Further excavations and restoration work is being conducted as of 2004. The ruins are being excavated by a team from the nearby villages of Indian Church and San Carlos. The current project is co-directed by Dr. Elizabeth Graham (Institute of Archaeology, University College London) and Dr. Scott Simmons (University of North Carolina at Wilmington). Since 2006 research at the site has been directed mostly towards artifact analysis. Major excavations will resume when funding for more artifact processing, analyses and storage is acquired.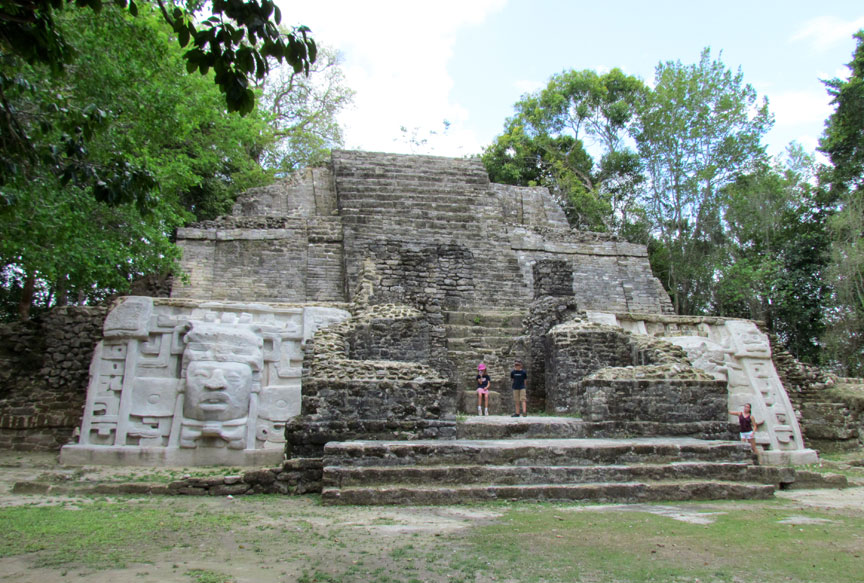 Mask Temple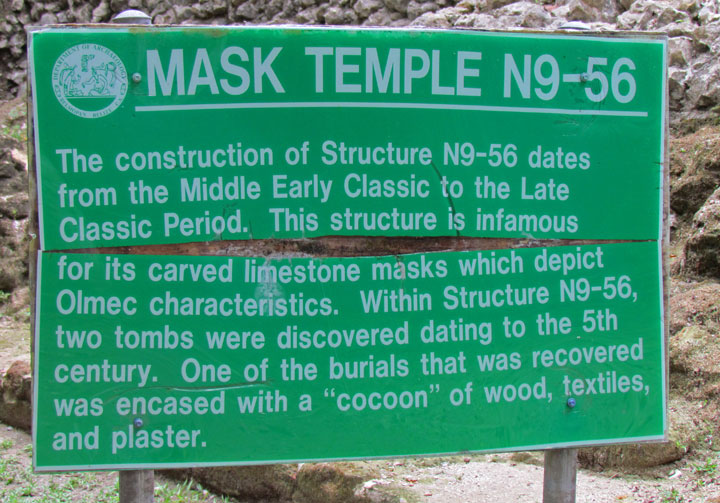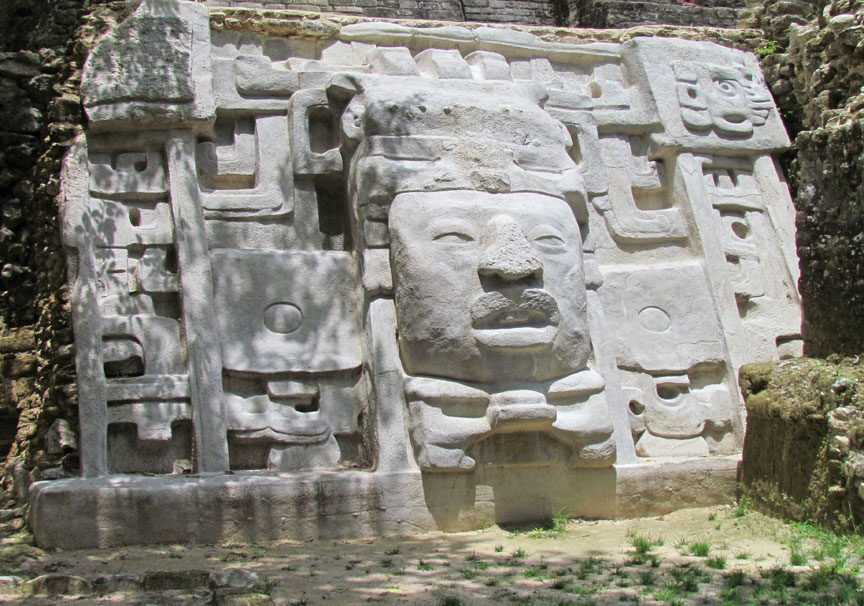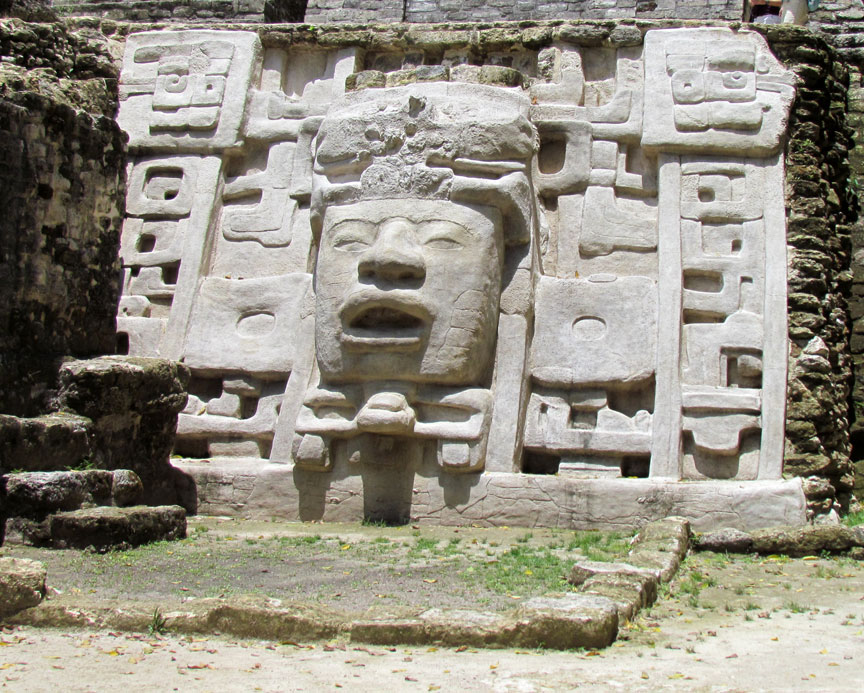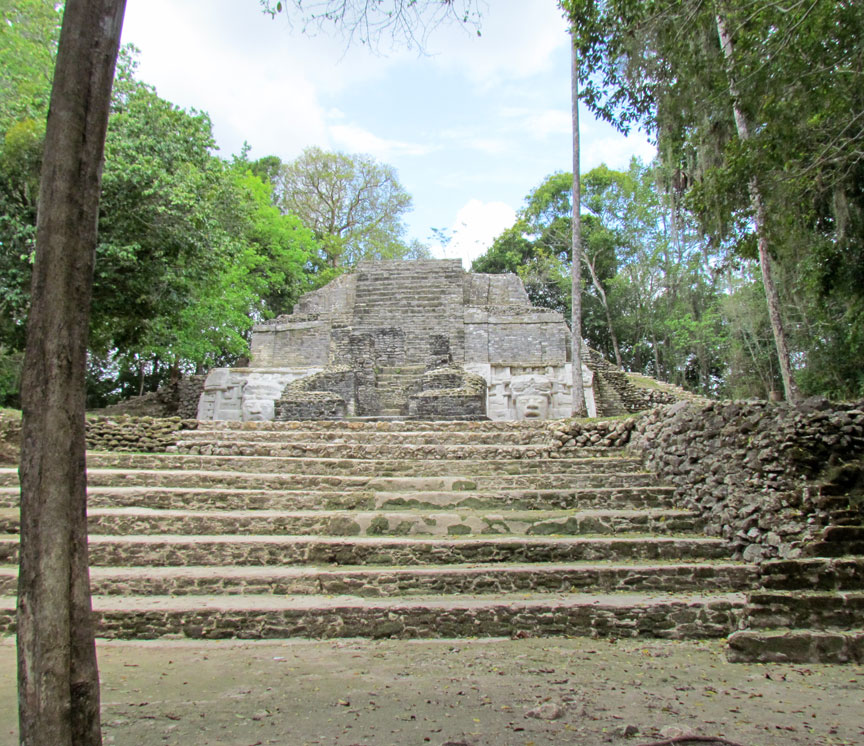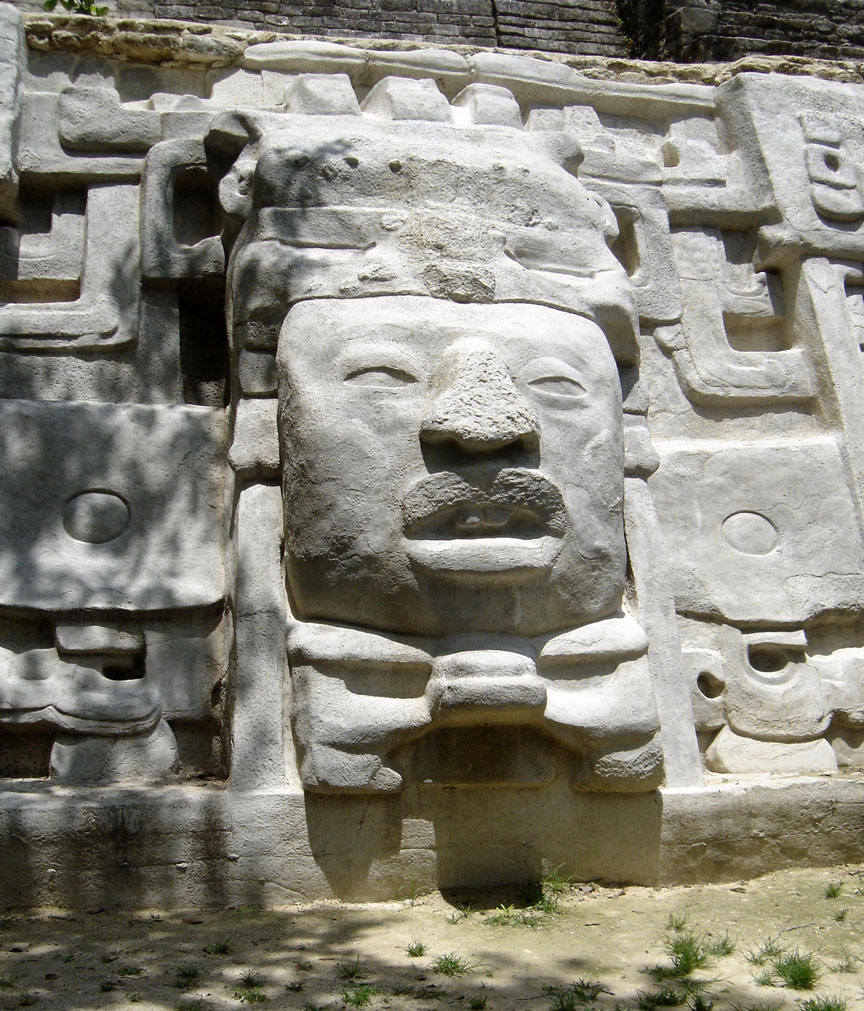 Lamanai is accessible to tourists by organized day boat trips from Orange Walk Town along the New River.
Text from Wikipedia
---
Howler Monkey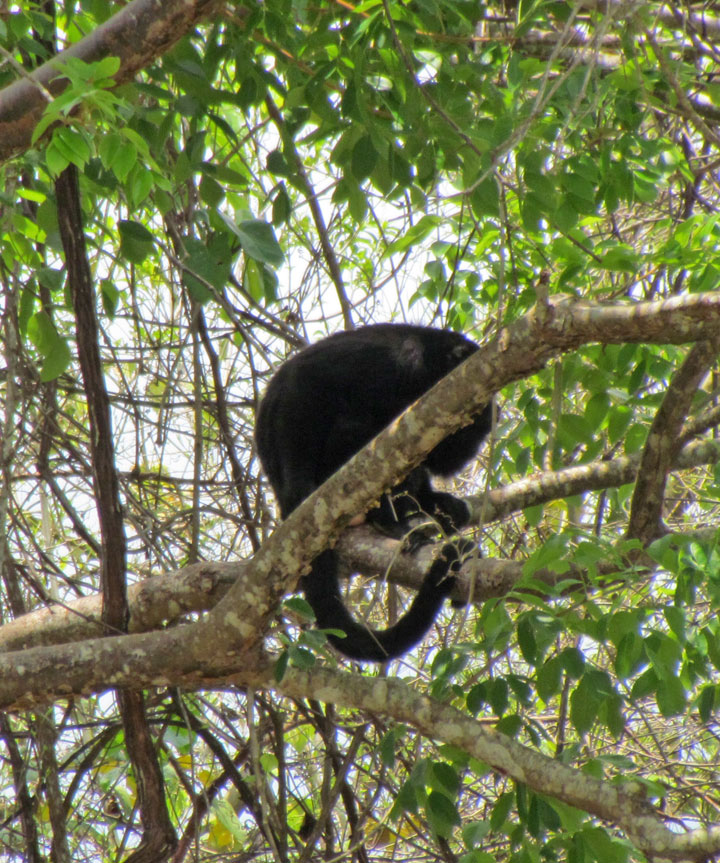 Howler monkeys have a short snout, and wide-set, round nostrils. They range in size from 56 to 92 cm, excluding their tail which can be equally as long. Like many New World monkeys, they have prehensile tails. Unlike other New World monkeys, both male and female howler monkeys have trichromatic color vision. This has evolved independently from other New World monkeys due to gene duplication. They have a lifespan of 15 to 20 years. Howler species are dimorphic and can also be dichromatic. Males are, on average, 1.5 to 2 kg heavier than females.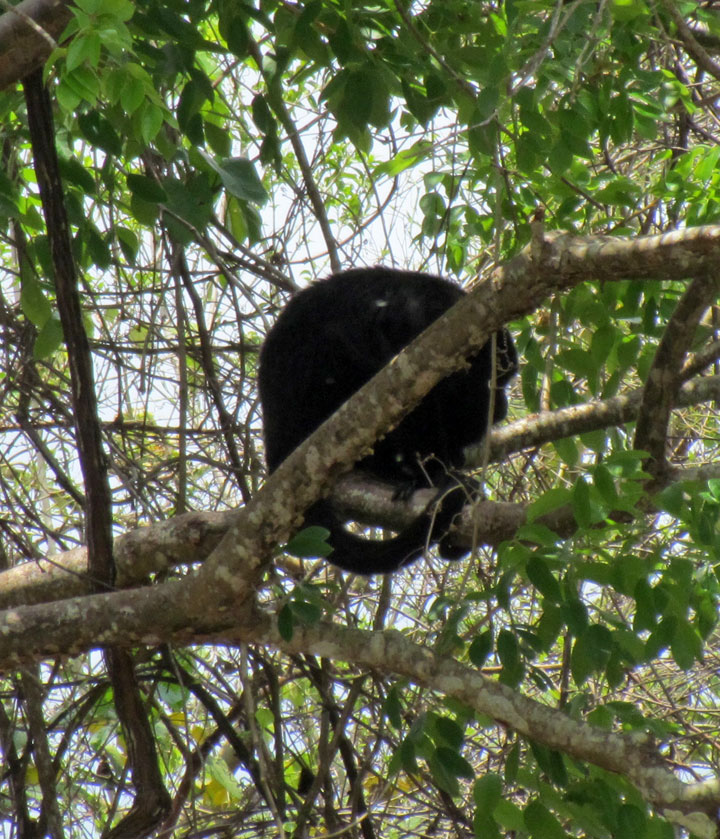 As their name suggests, vocal communication forms an important part of their social behavior. They have an enlarged basihyal or hyoid bone which helps them make their loud vocalizations. Group males generally call at dawn and dusk as well as interspersed times throughout the day. The main vocals consist of loud, deep guttural growls or "howls." Howler monkeys are widely considered to be the loudest land animal. According to Guinness Book of World Records, their vocalizations can be heard clearly for 3 miles (4.8 km). It is hypothesized that the function of howling relates to intergroup spacing and territory protection, as well as possibly mate-guarding.
Text from Wikipedia
---
---