Eldora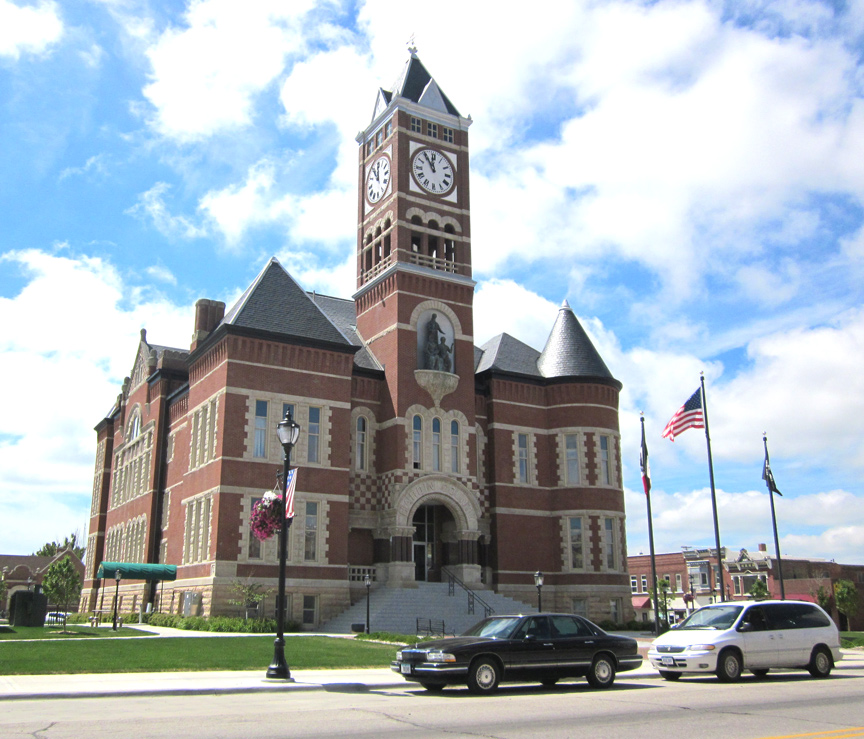 The Hardin County Courthouse, located in Eldora, Iowa, United States, was built in 1892. It was listed on the National Register of Historic Places on July 2, 1981 as a part of the County Courthouses in Iowa Thematic Resource. The courthouse is the third building the county has used for court functions and county administration.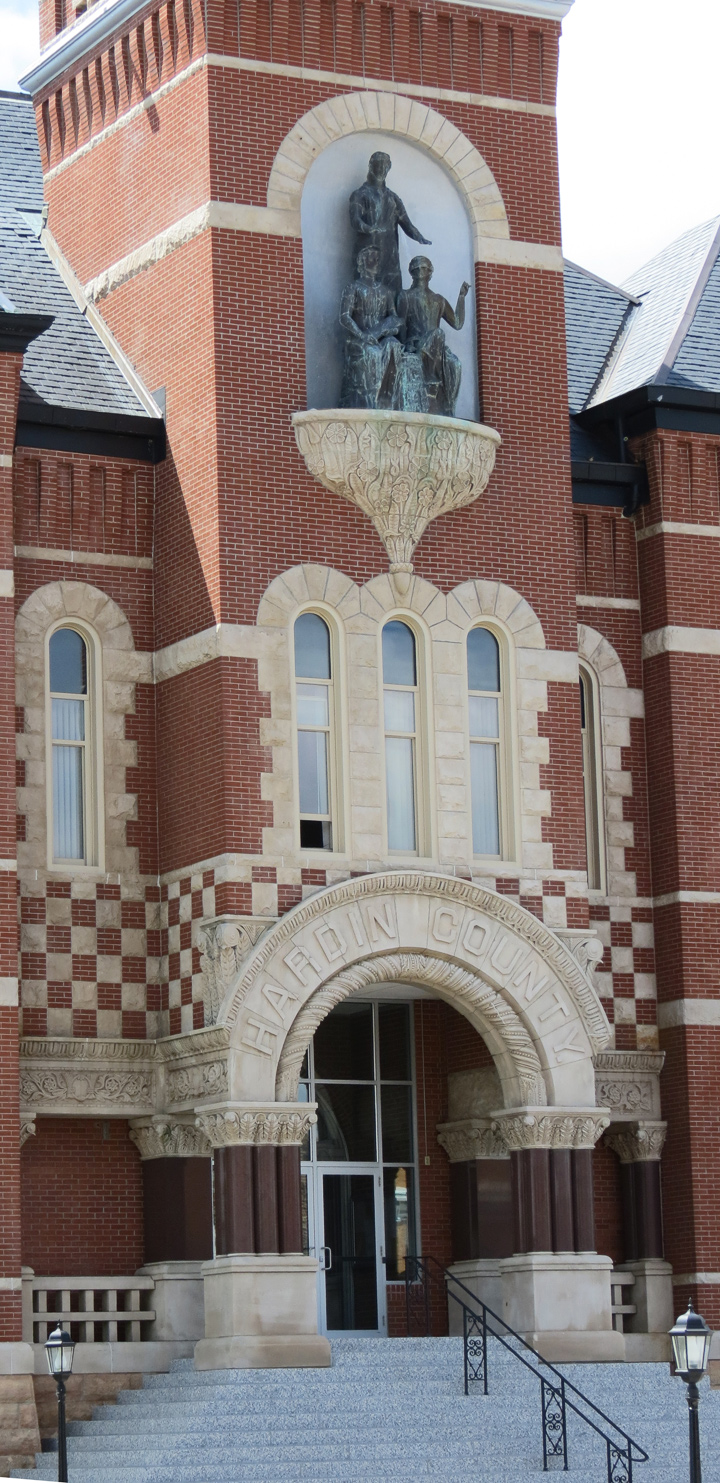 The first courthouse in Hardin County was a two-story frame structure built in 1856. It was destroyed in a fire the same year and a new courthouse was built the following year. The county's present courthouse was built in 1892 for $48,000. The building's interior was restored in 1968.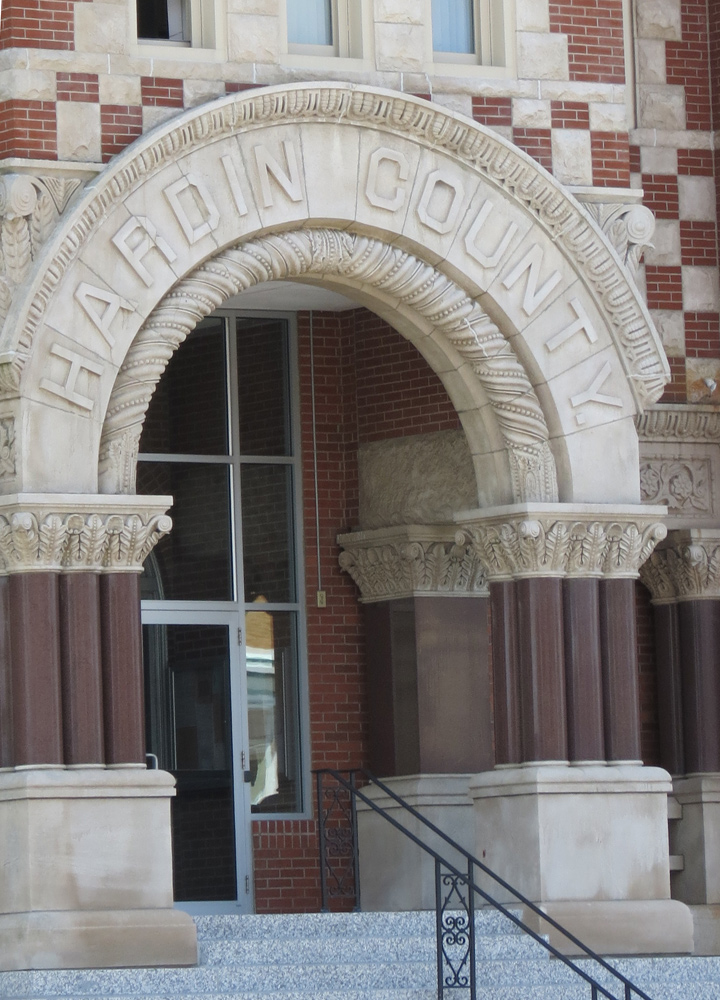 The courthouse was designed by architect T.D. Allen in the Romanesque Revival style. The exterior of the building is composed of St. Louis pressed brick and pink Kasota stone. There is a checkerboard pattern in the brick and rock faced stone that surrounds the main entrance. Characteristics of the Richardsonian style are evident in the Roman arches that rest on red granite columns surrounding the north and south entrances. The corner turrets, hipped roof, cross gables, and the cut stone trimming are typical of the Queen Anne style. The buildings 128 foot (39 m) bell tower reflects those found in Italian gothic town centers. Statues of Justice, Mercy and Liberty are in the alcove beneath the bell tower. The semi-circular transoms on the middle east and west windows feature the seal of the State of Iowa in frosted glass.
Text from Wikipedia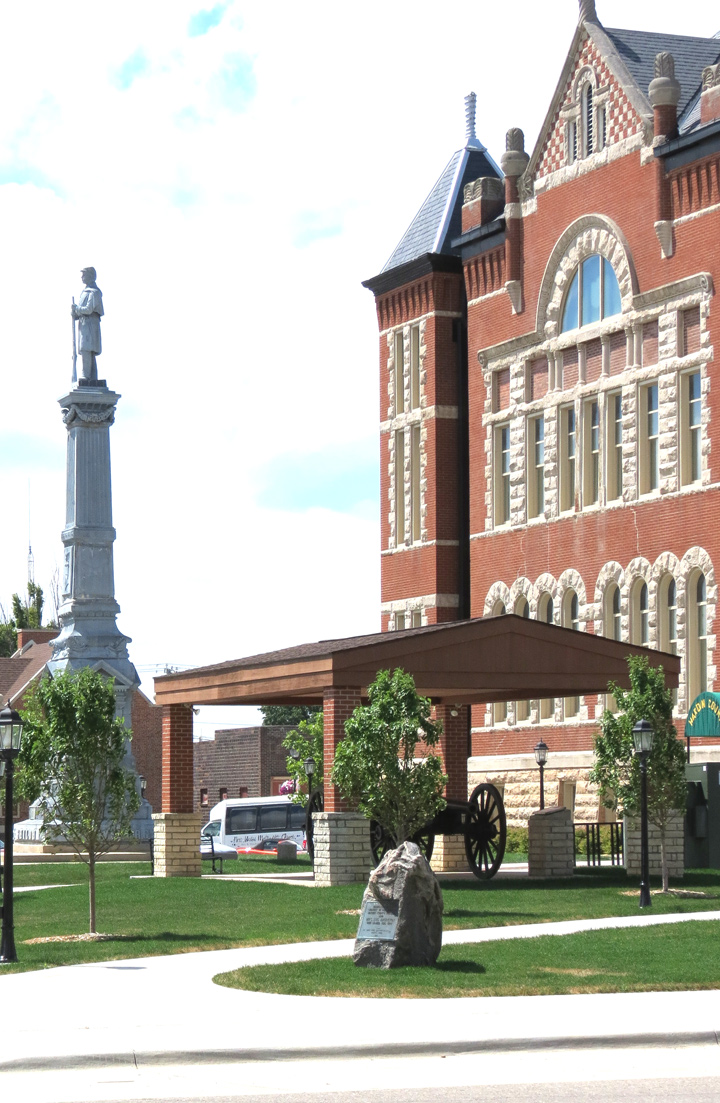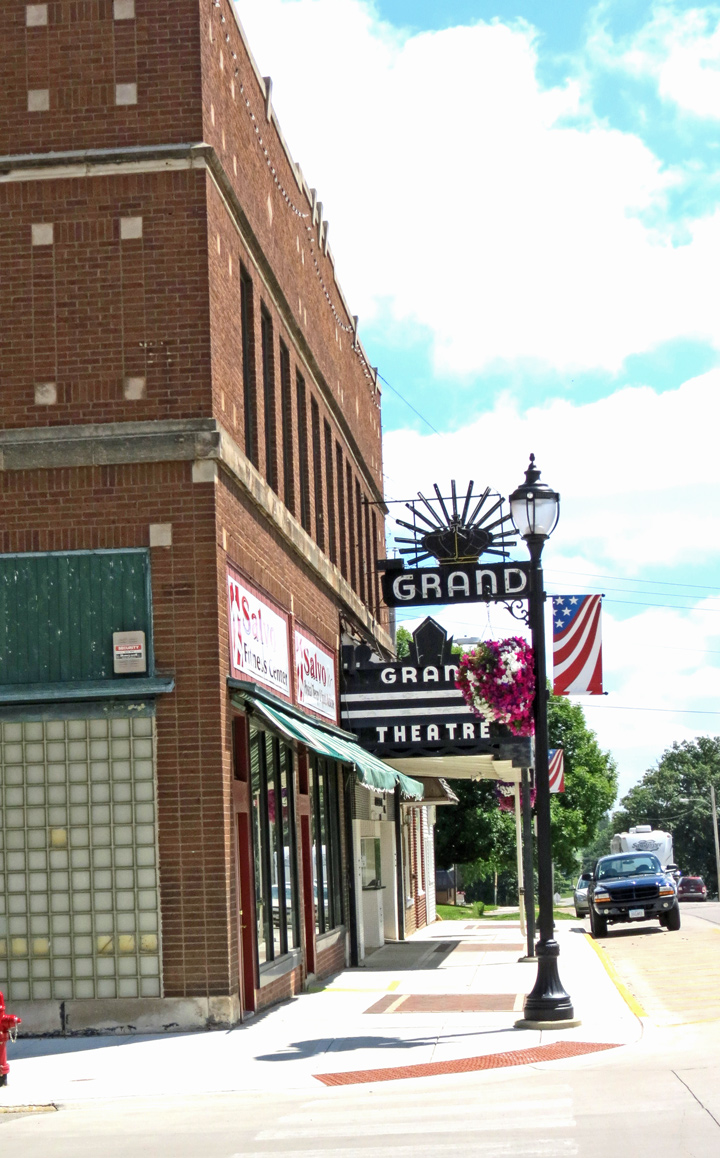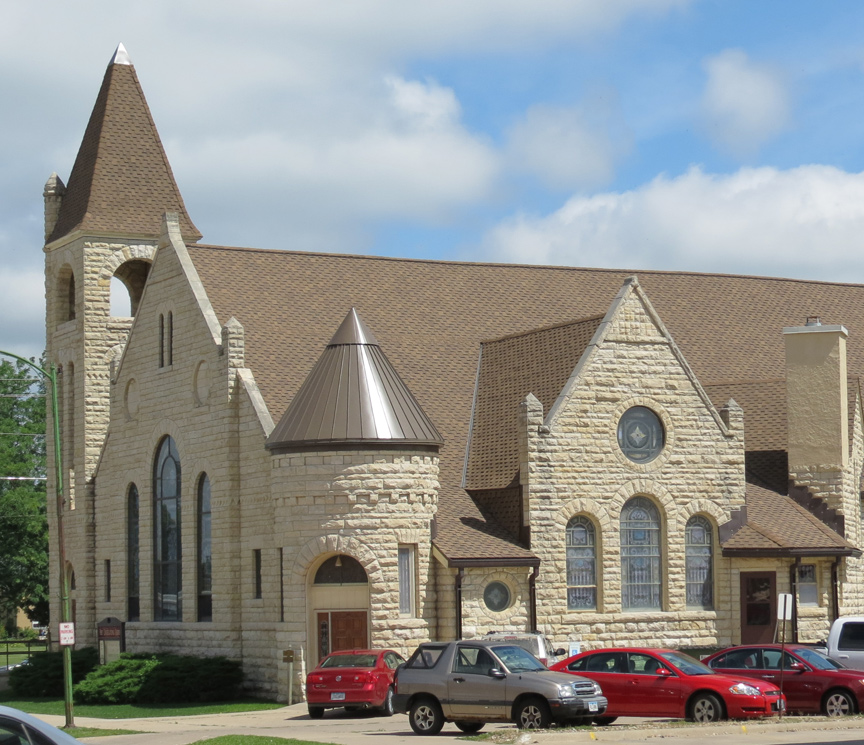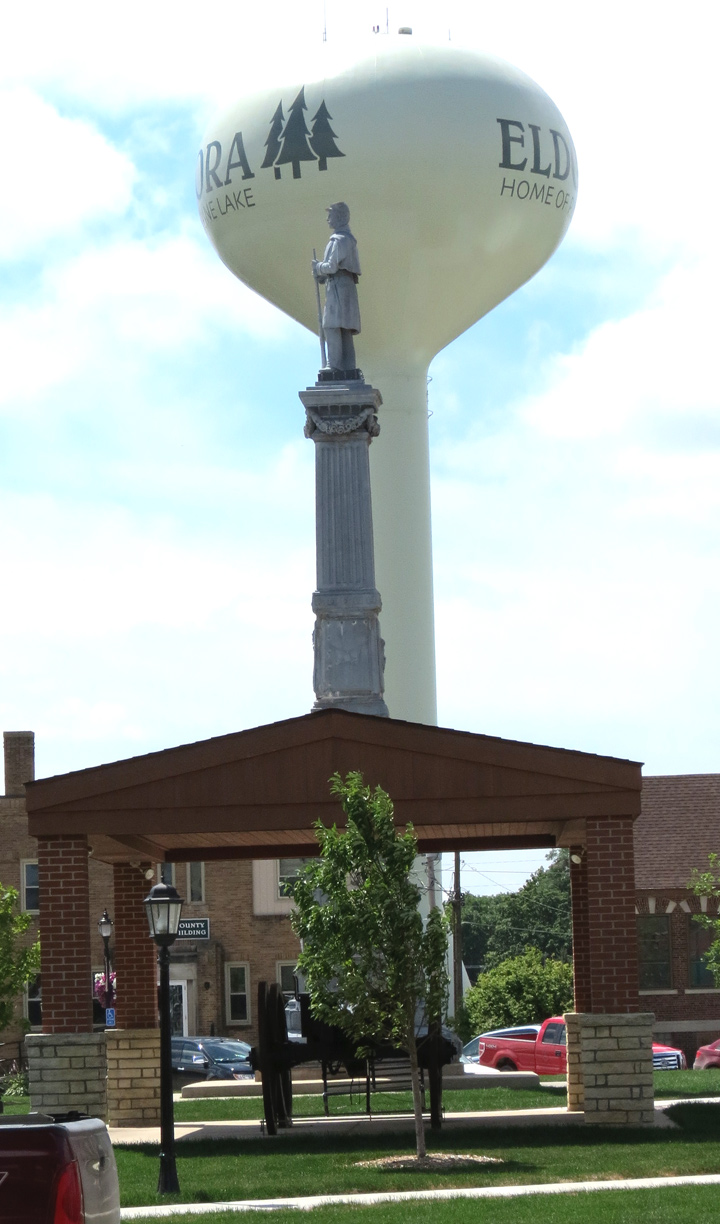 Eldora water tower
---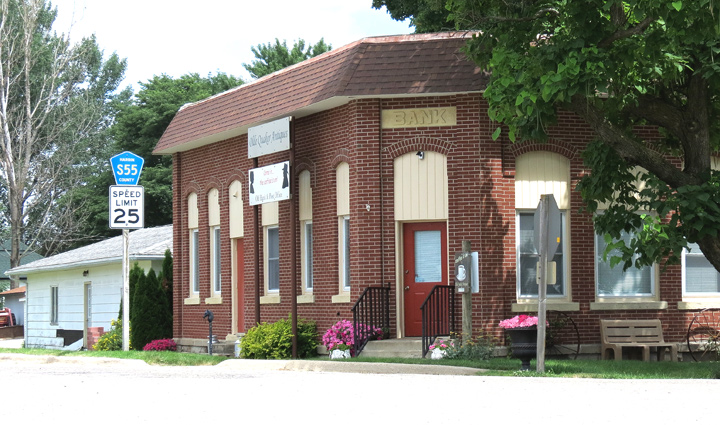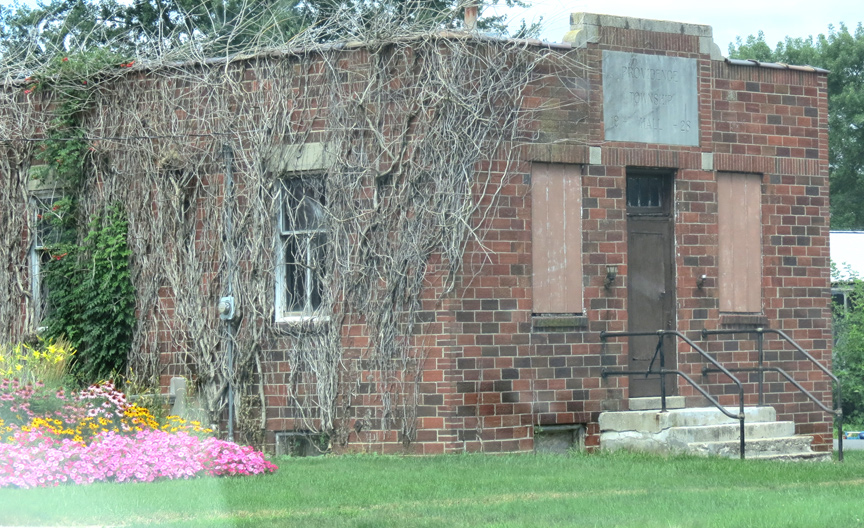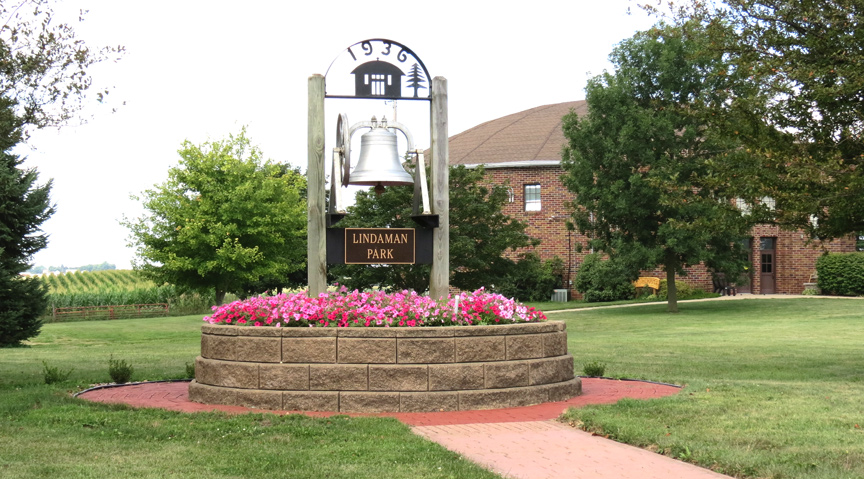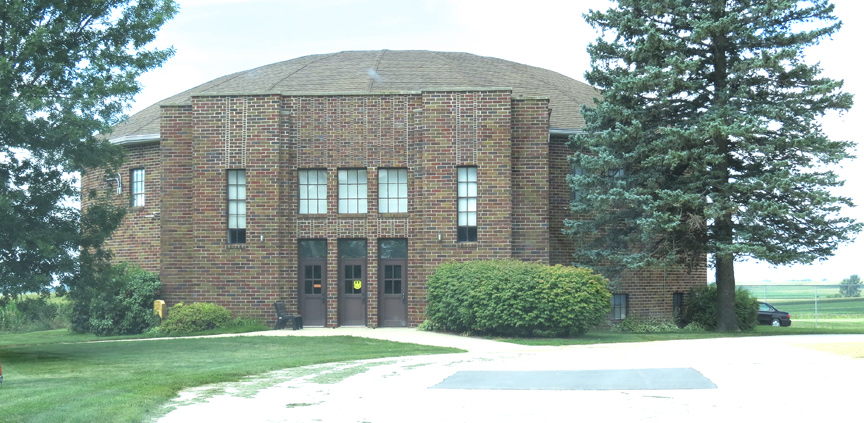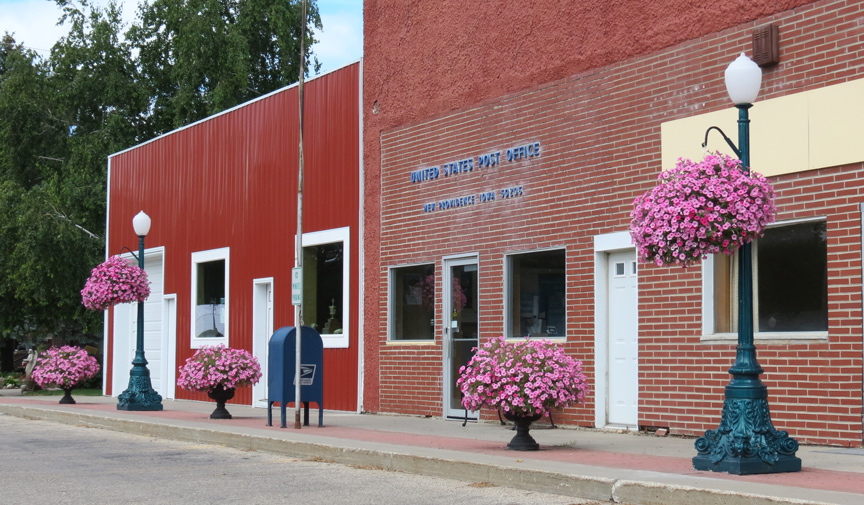 New Providence Post Office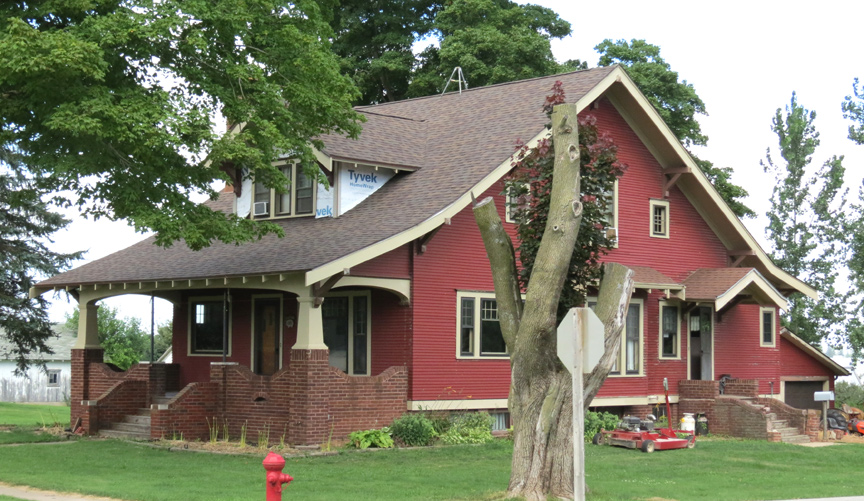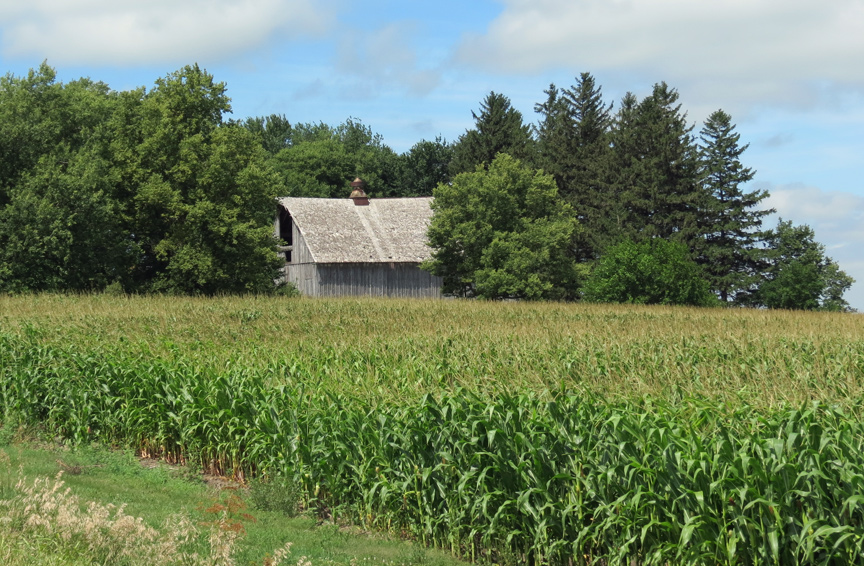 corn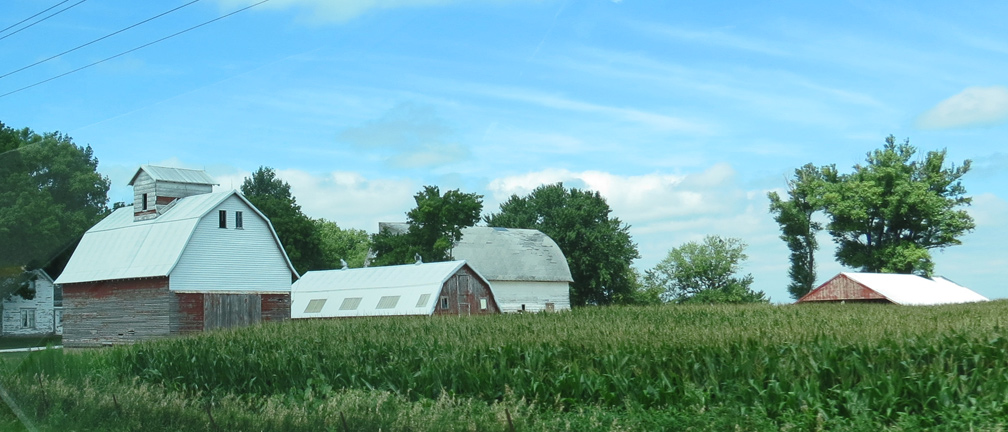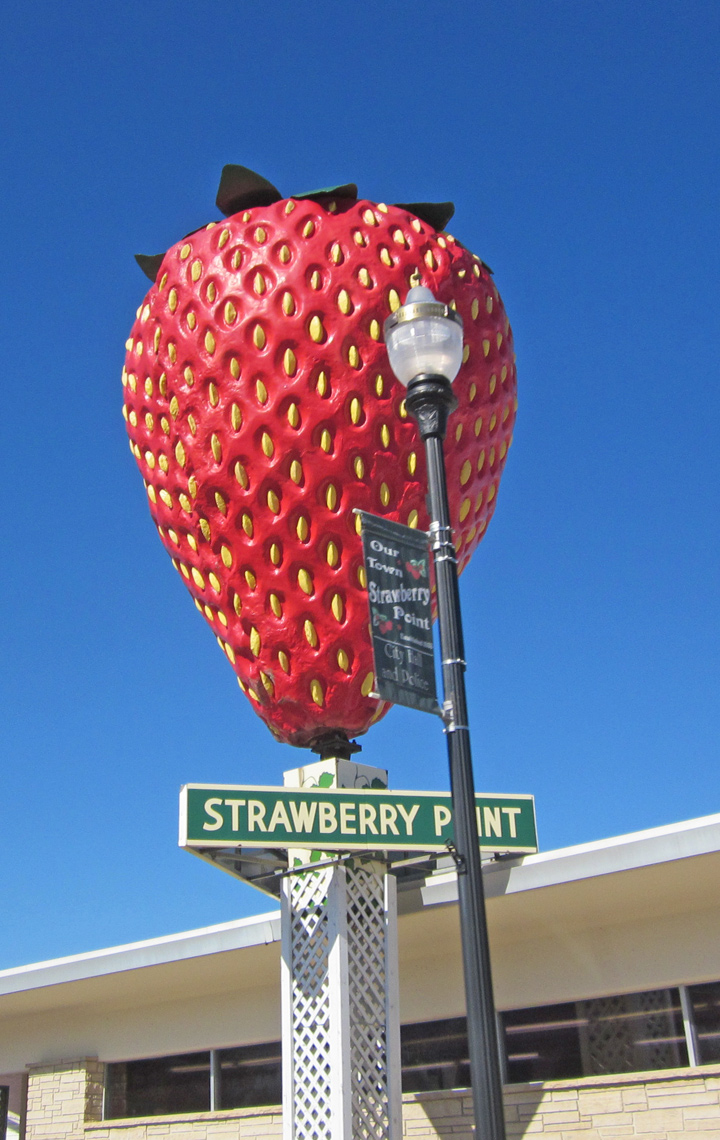 ---
---