Flight 93 National Memorial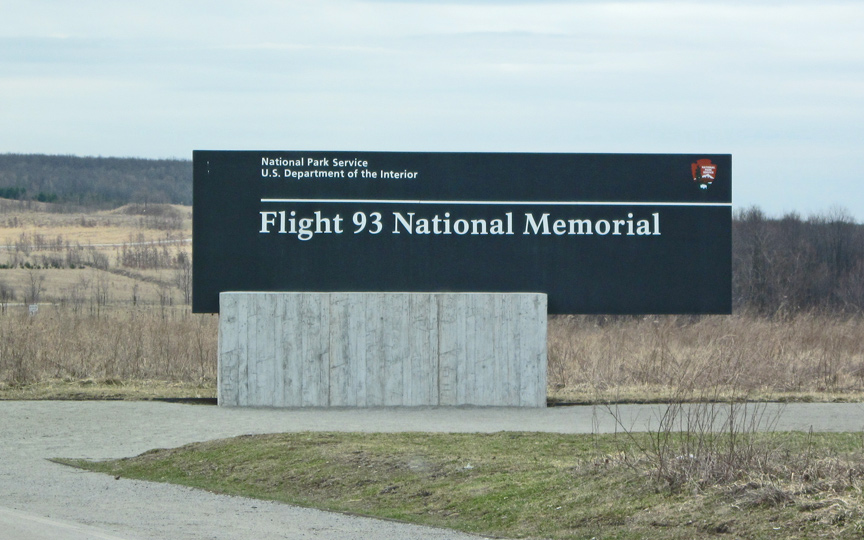 The Flight 93 National Memorial is located at the site of the crash of United Airlines Flight 93, which was hijacked in the September 11 attacks, in Stonycreek Township, Pennsylvania, about 2 miles (3.2 km) north of Shanksville, and 60 miles (97 km) southeast of Pittsburgh. The memorial was made to honor the passengers and crew of Flight 93, who stopped the terrorists from reaching their target. A temporary memorial to the 40 victims was established soon after the crash, and the first phase of the permanent memorial was completed, opened, and dedicated on September 10, 2011. The current design for the memorial is a modified version of the entry Crescent of Embrace by Paul and Milena Murdoch.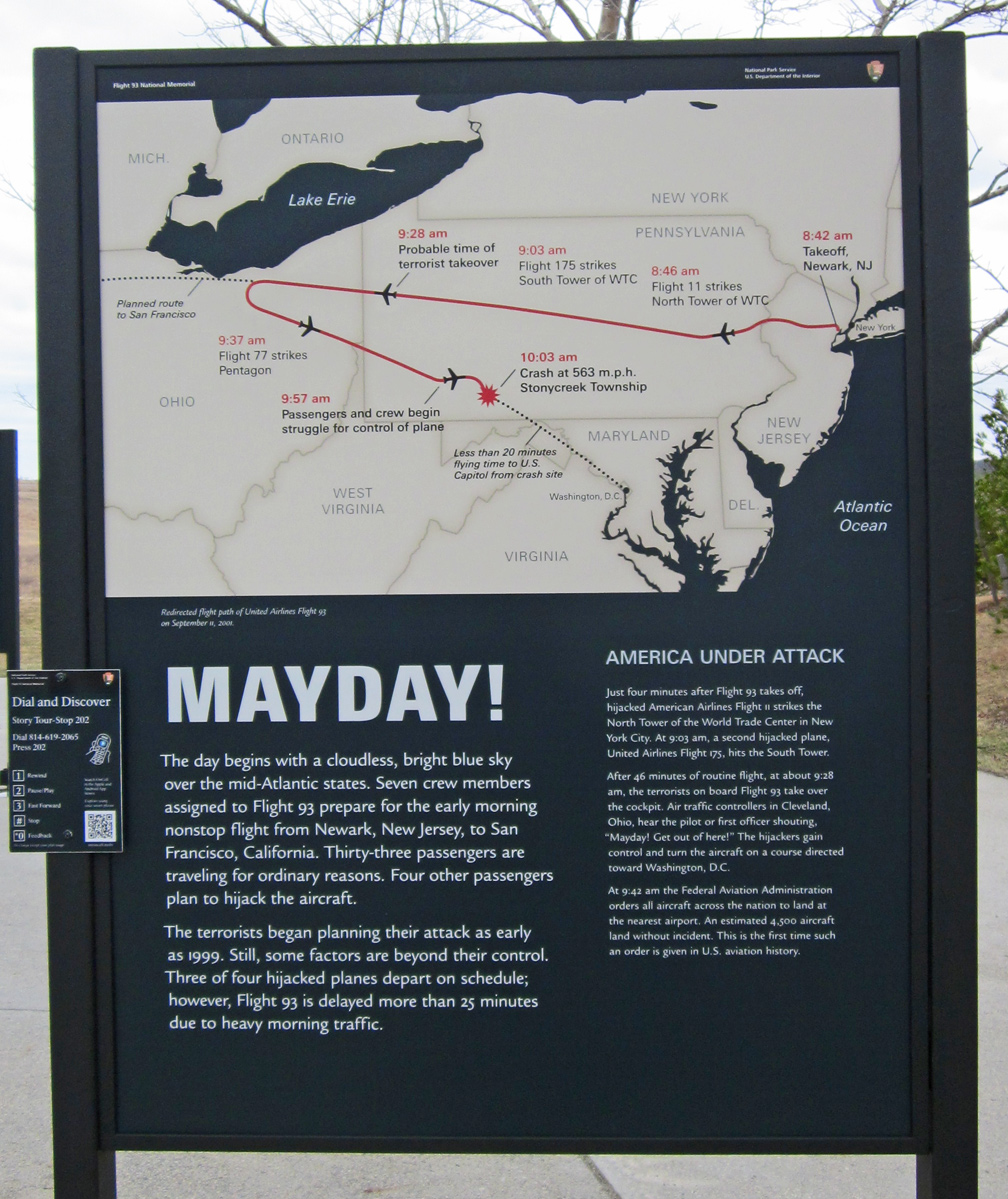 Of the four aircraft hijacked on September 11, Flight 93 is the only one that did not reach its intended target, presumed to be the United States Capitol in Washington, D.C. Several passengers and crew members made telephone calls aboard the flight and learned about the attacks on the World Trade Center and the Pentagon. As a result, the passengers decided to mount an assault against the hijackers and wrest control of the aircraft. The plane crashed in a field in Stonycreek Township, Pennsylvania, about 150 miles (240 km) northwest of Washington, D.C., killing all 44 people aboard, including the four hijackers.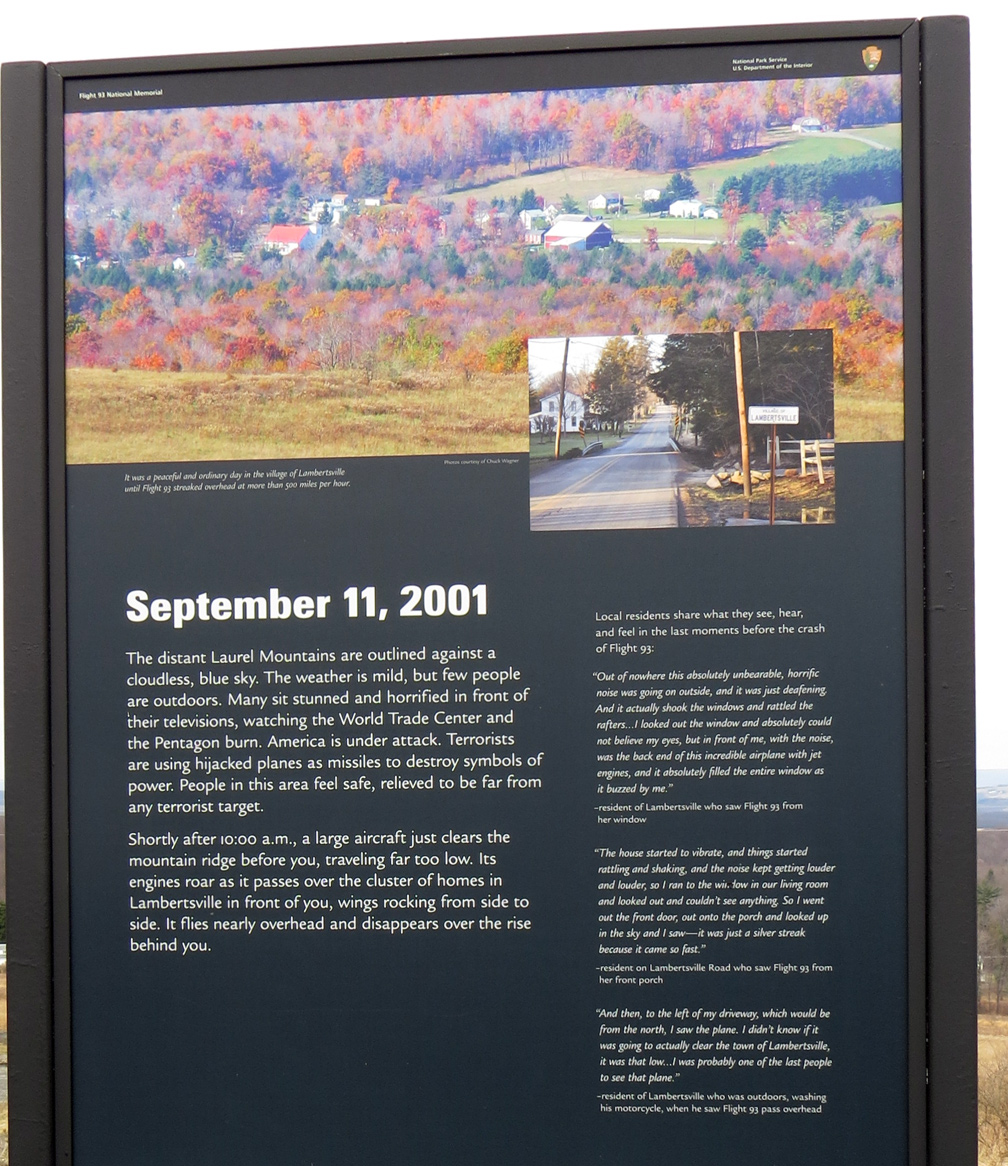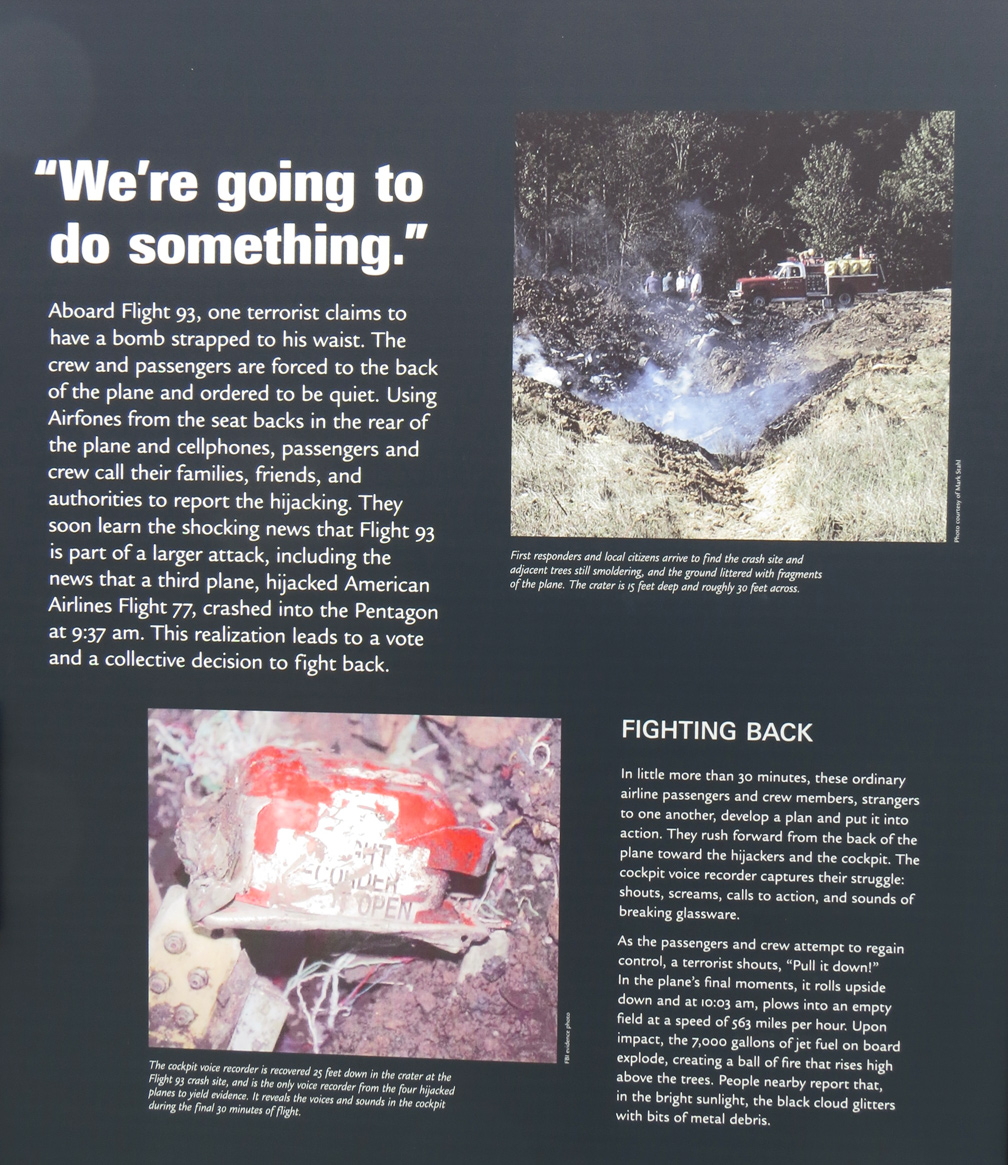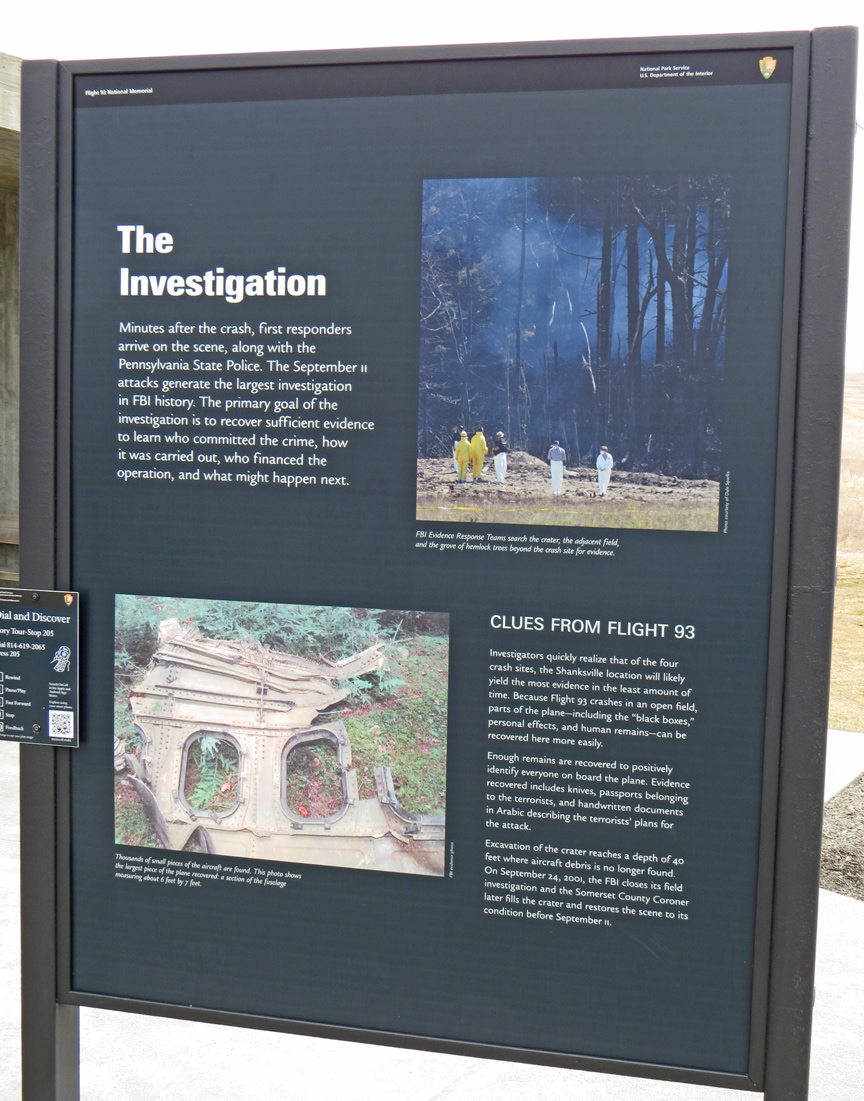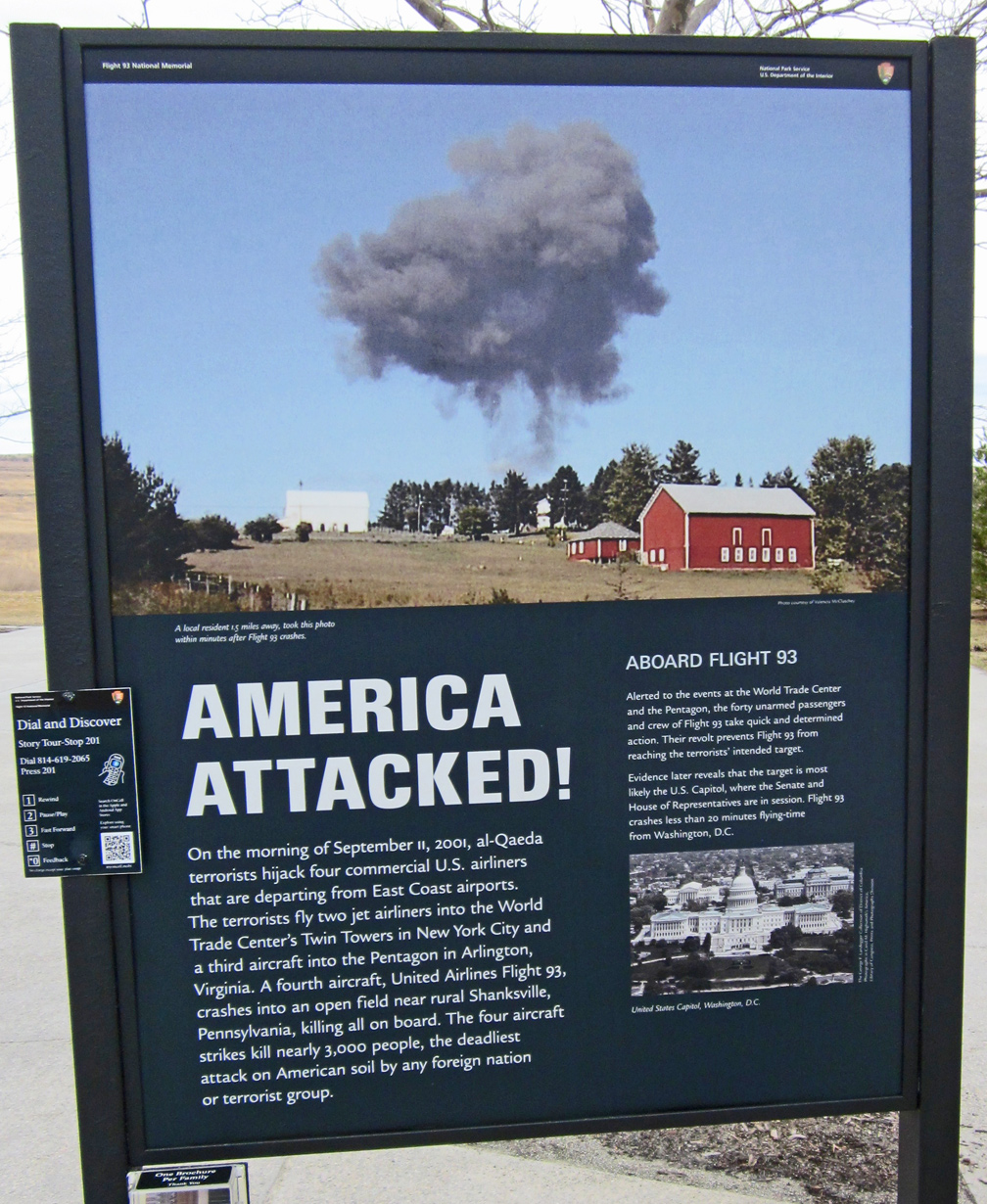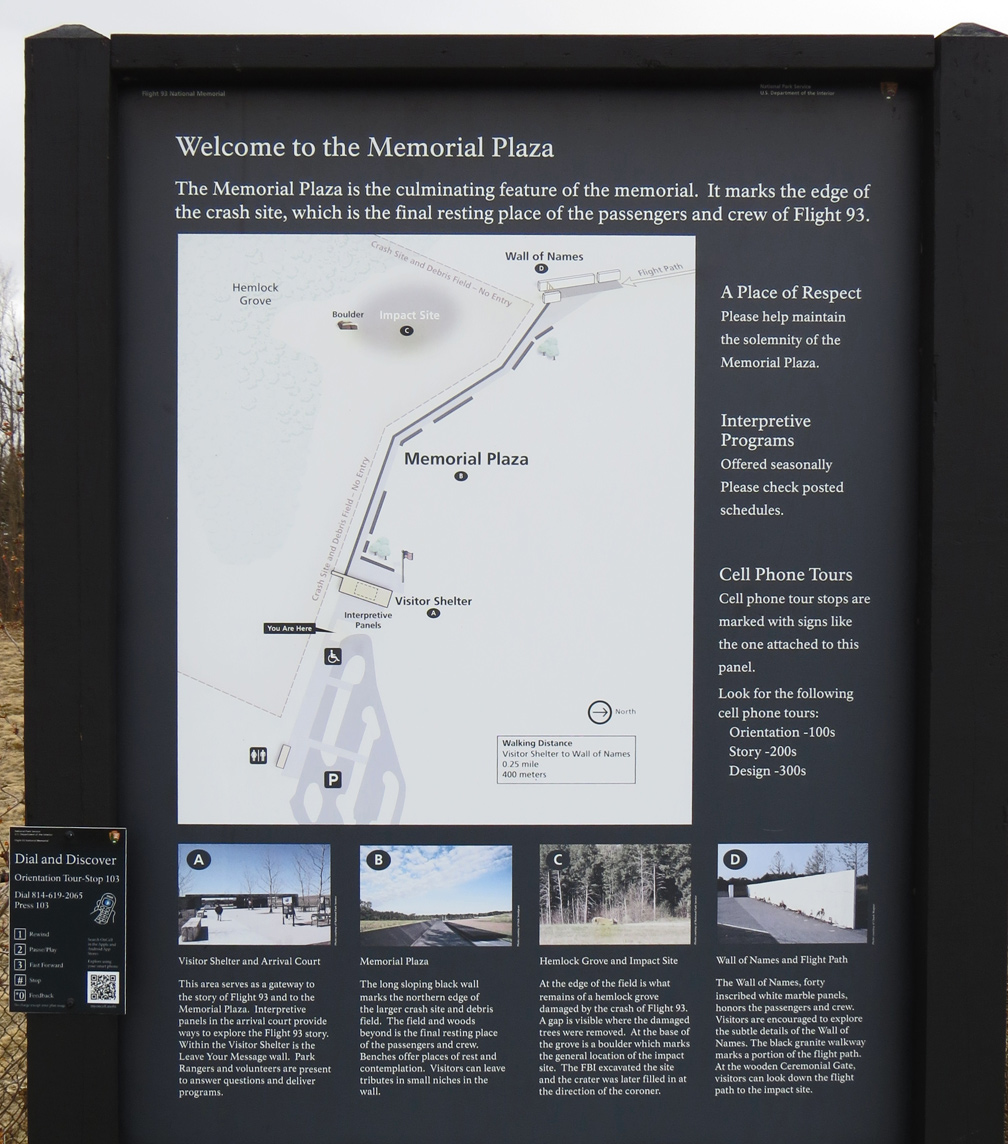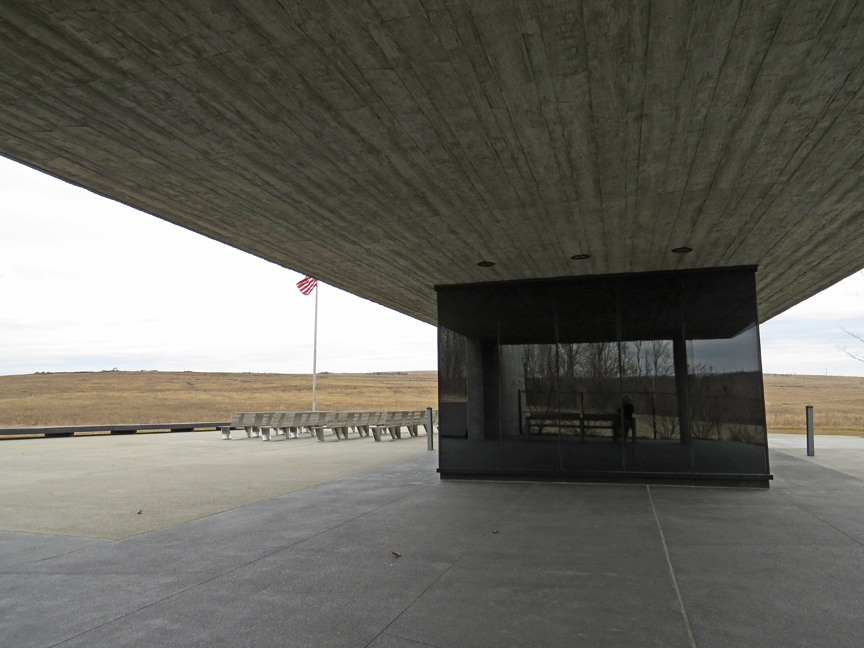 Visitor Center and Arrival Court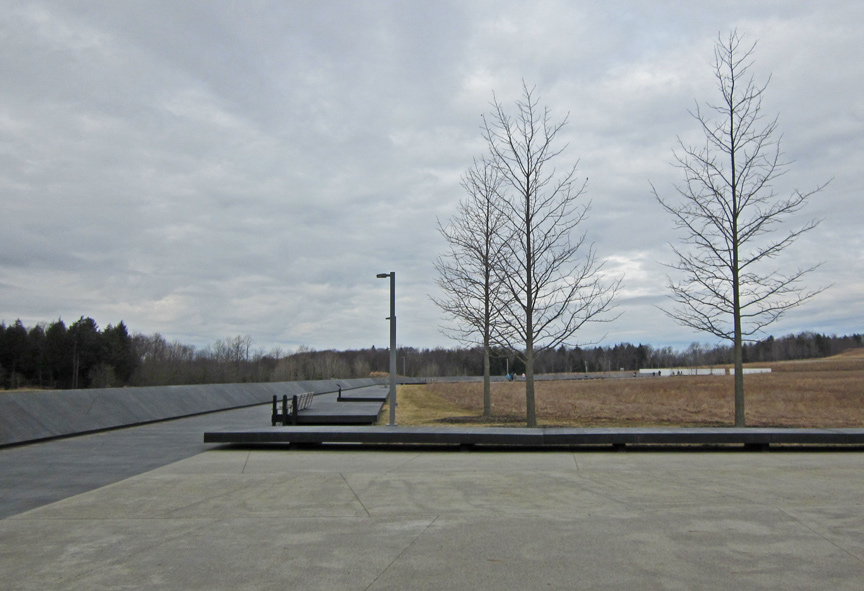 Memorial Plaza

Wall of Names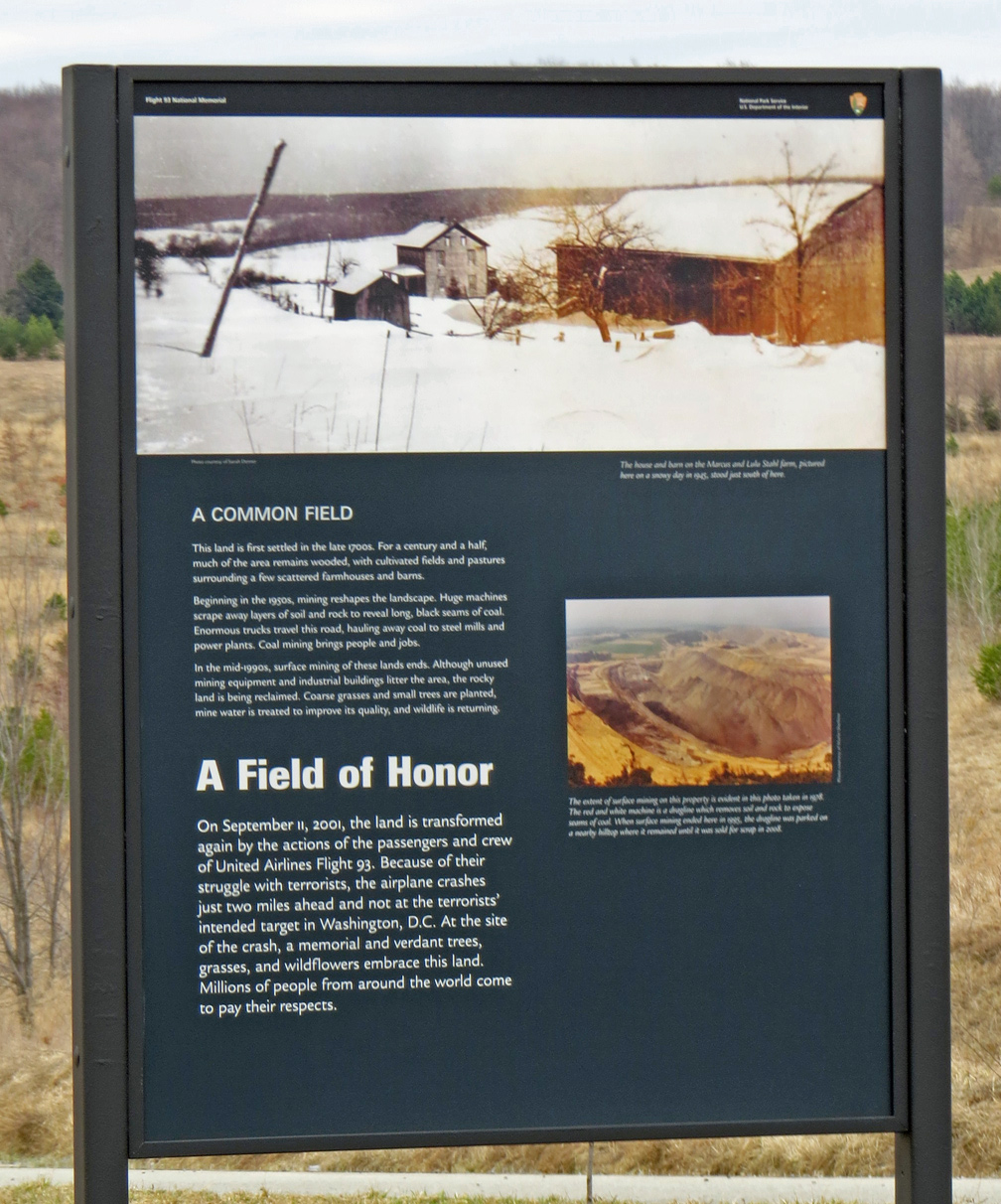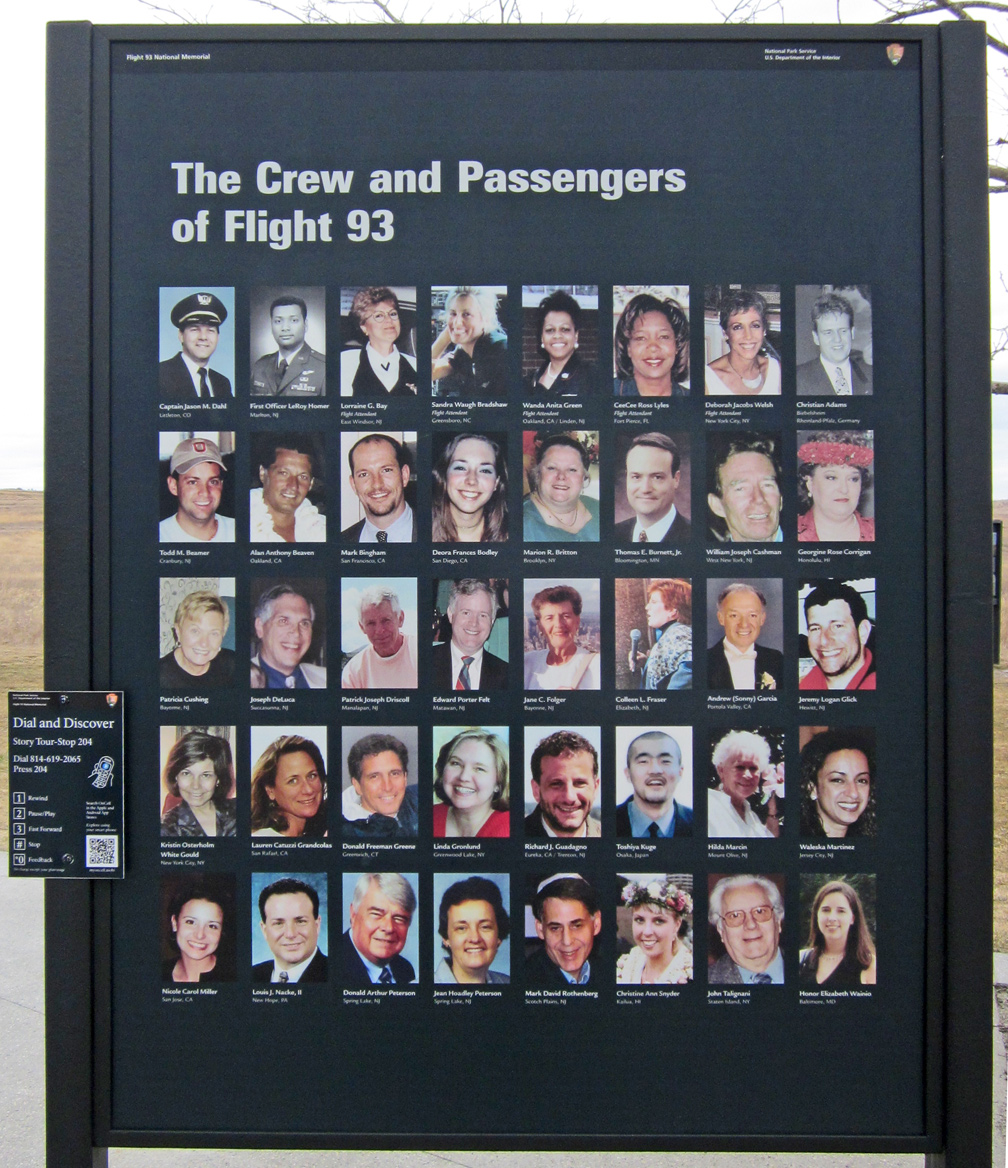 The crash site is located west of Skyline Road, about 2.5 miles (4.0 km) south of U.S. Route 30 (Lincoln Highway), 1.5 miles (2.4 km) west of Indian Lake, and approximately 2 miles (3.2 km) north of Shanksville in Stonycreek Township.
Text from Wikipedia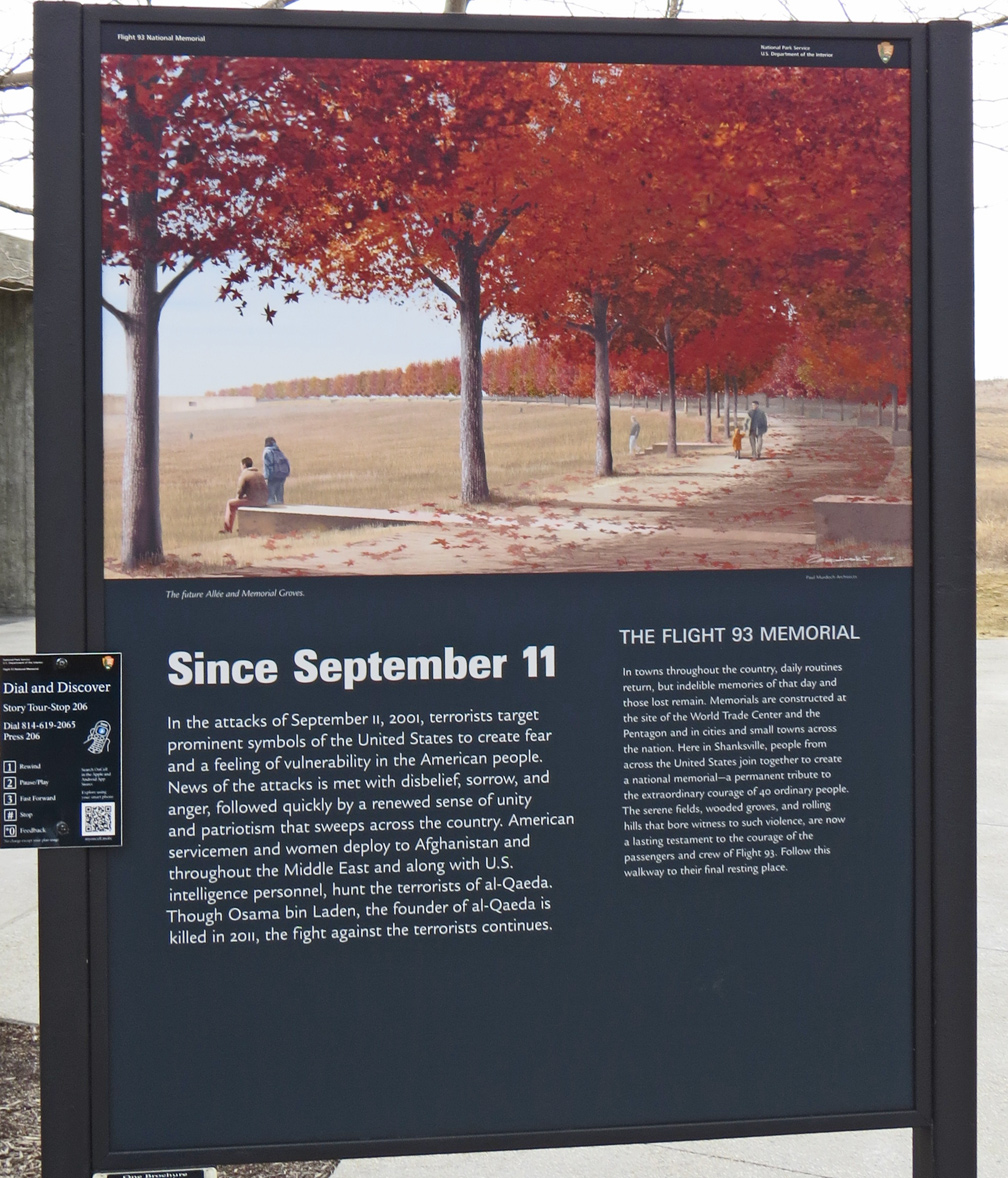 ---
at the Crash Site
Somerset County, Pennsylvania
Flight 93 9/11/01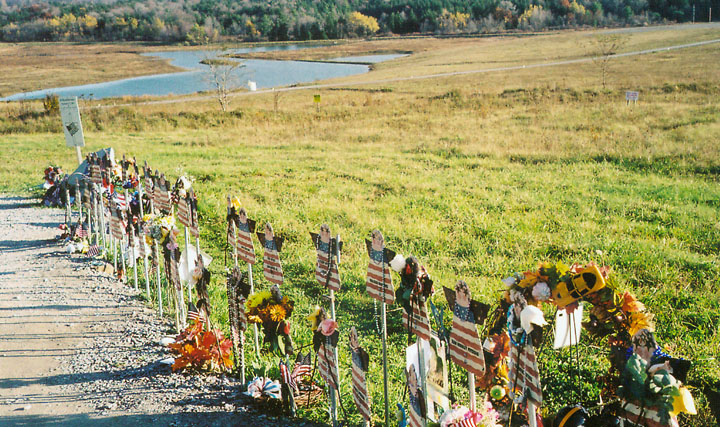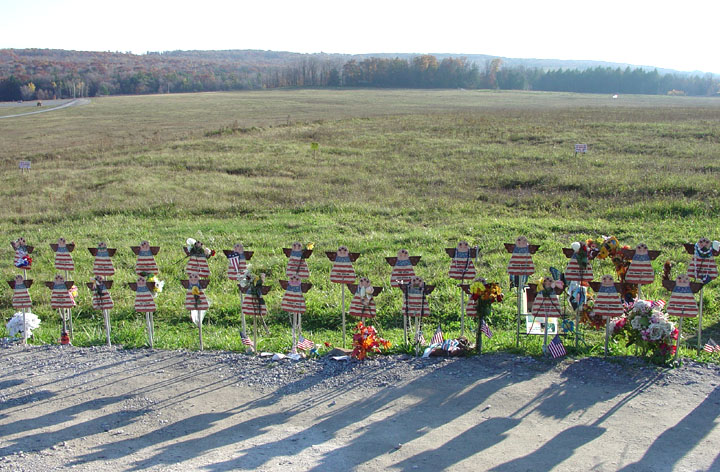 crash site
(behind markers for those killed)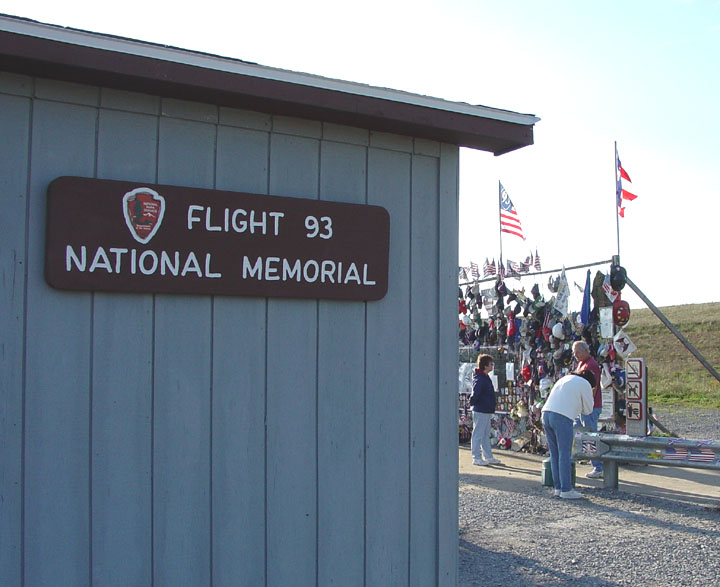 temporary memorial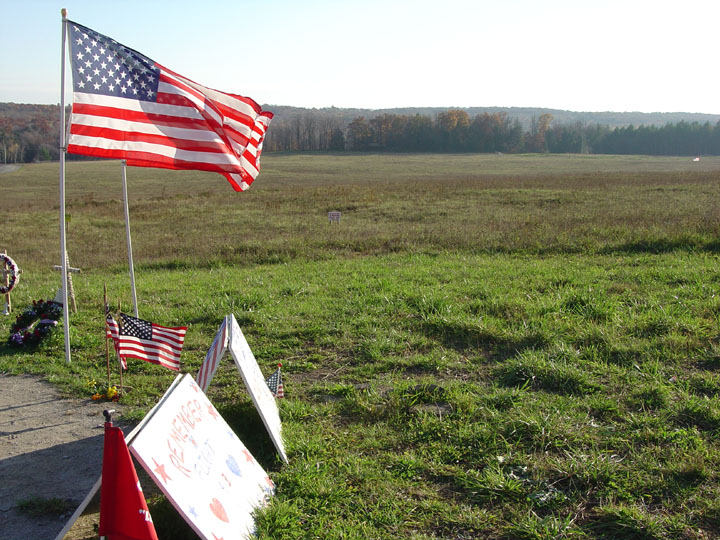 looking across the field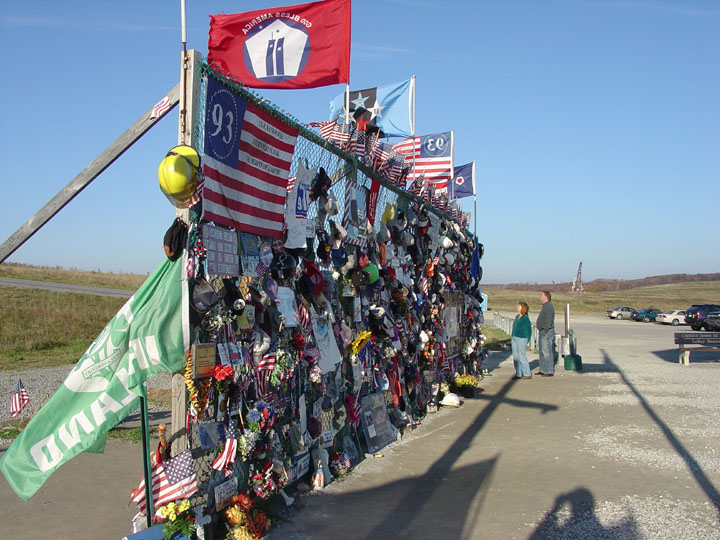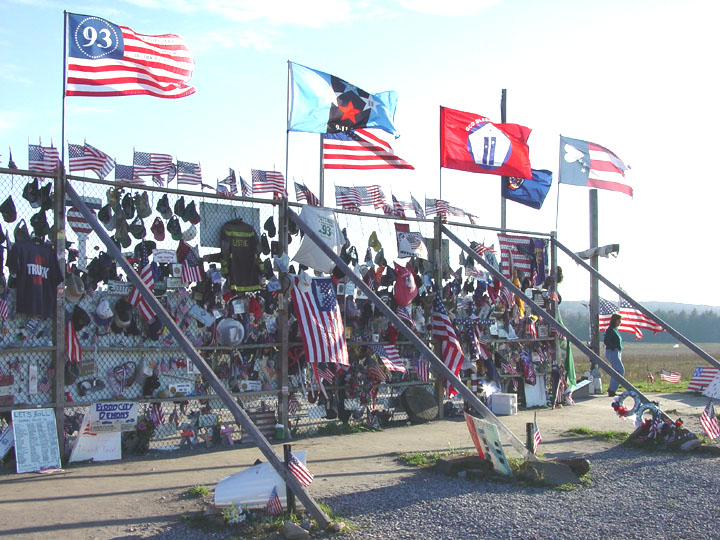 wall of memories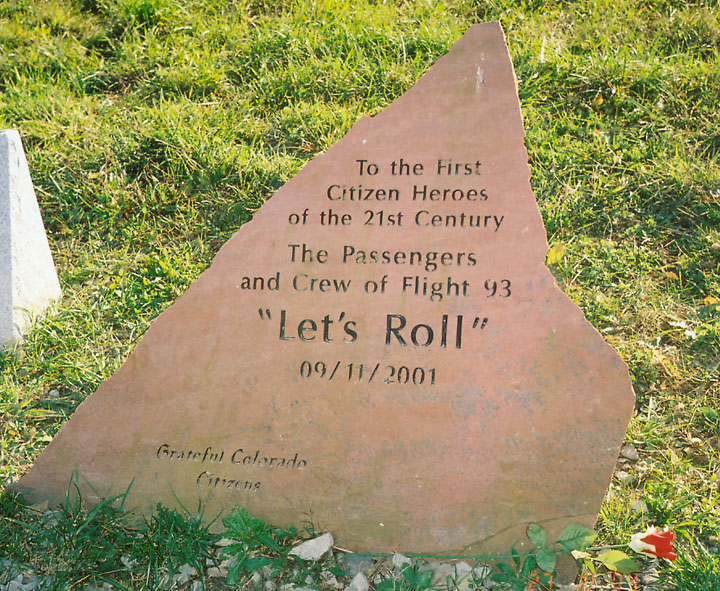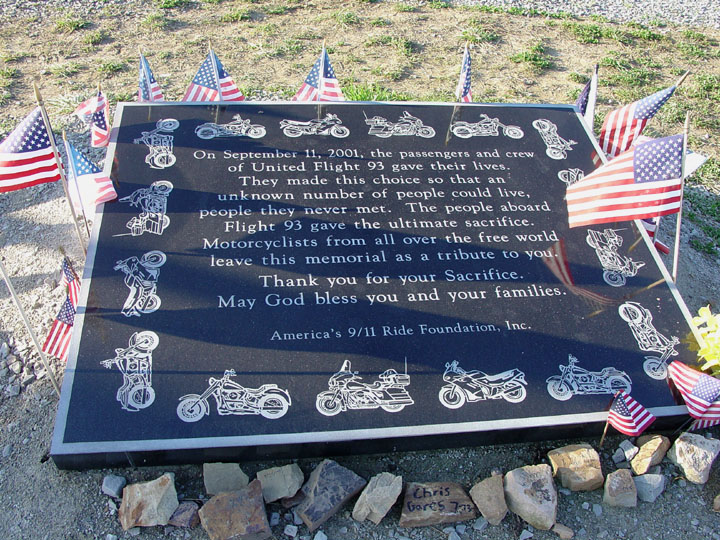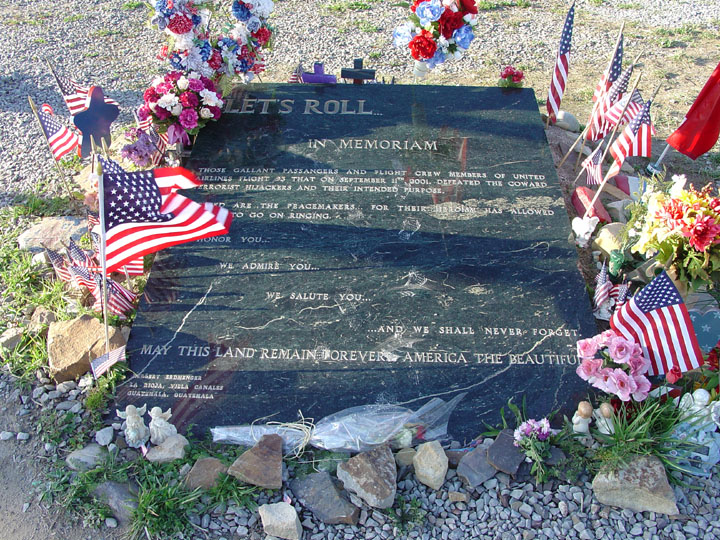 markers
---
---