Roseledge Farm
Bed and Breakfast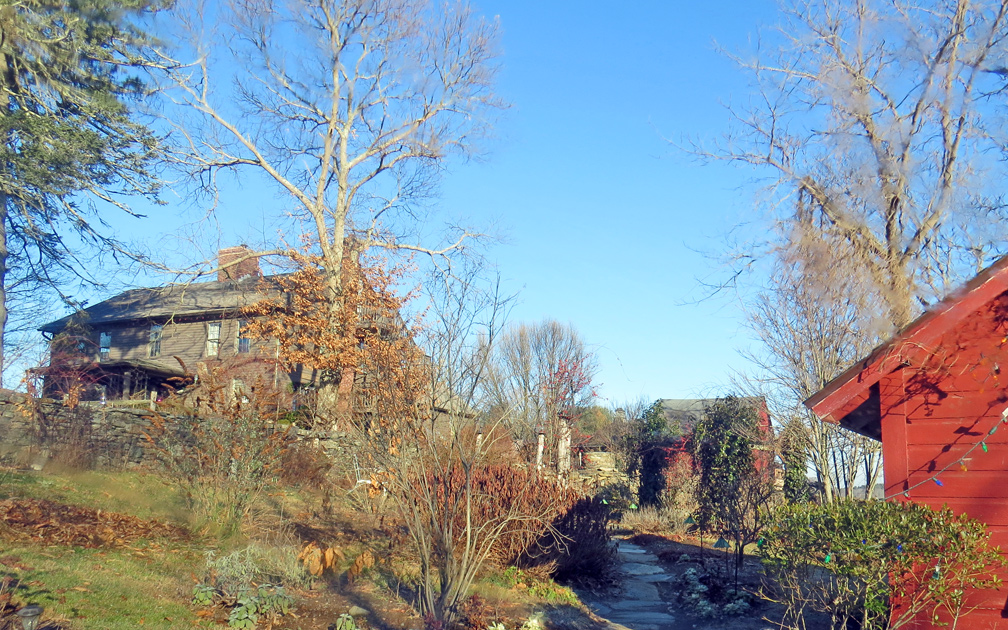 The Roseledge Country Inn and Farm Shoppe in Historic Preston CT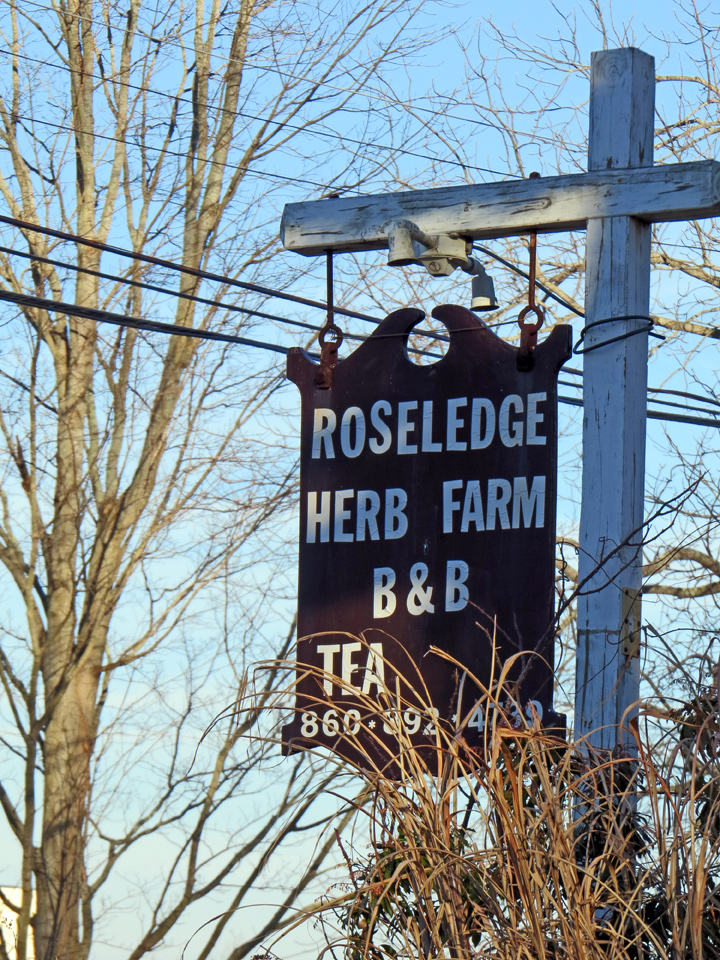 John Meech homestead purchased from Epraim and Joseph Miner in 1694.
This 100 acre farm clearly shows how through the years it has been adapted to the needs of succeeding generations.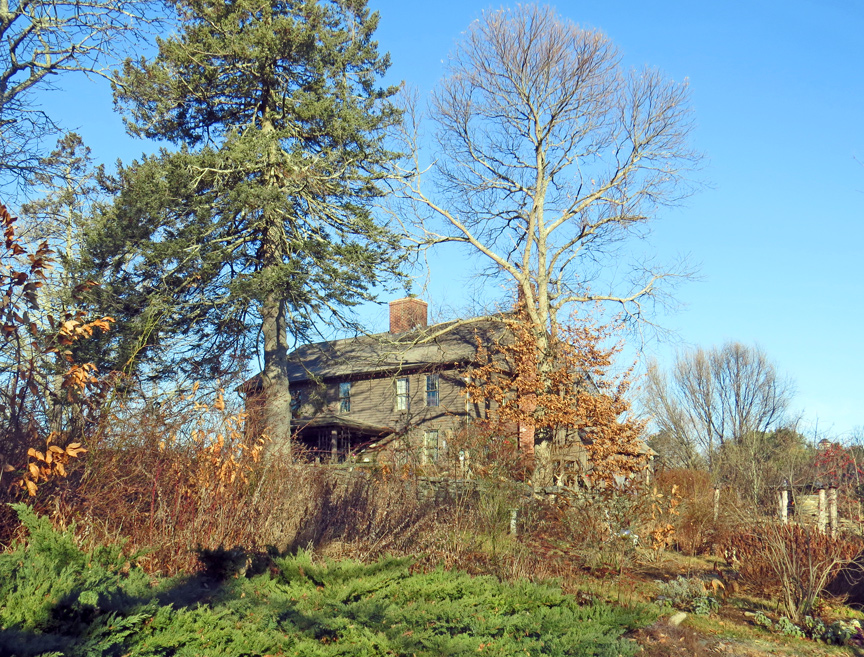 Innkeeper/owner Gail will be celebrating her 20 years of ownership in June 2014. Just the fifth owner to the homestead.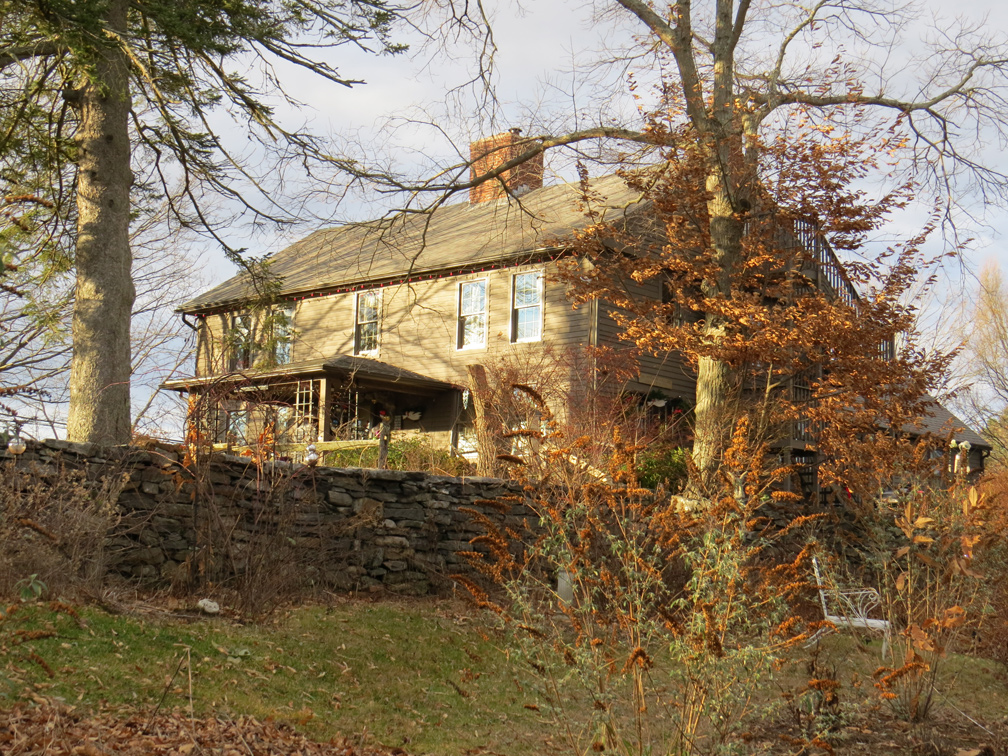 The homestead is located on route 164 in a section that has been determined to be scenic.
The spot and nature of the homestead lent itself nicely to being a bed and breakfast.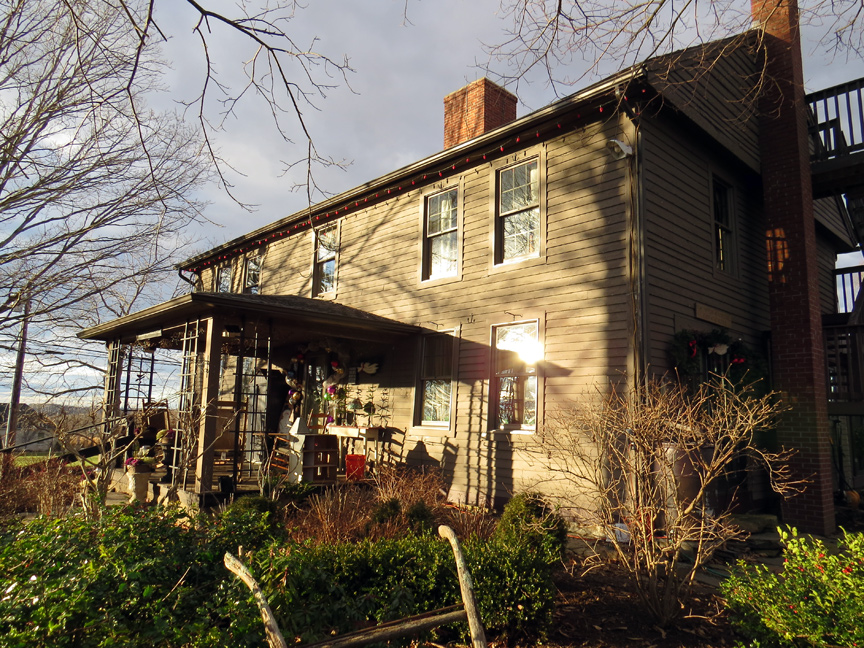 Architectural features prove that the original house was a one and one-half story, and raised to have the present story built underneath.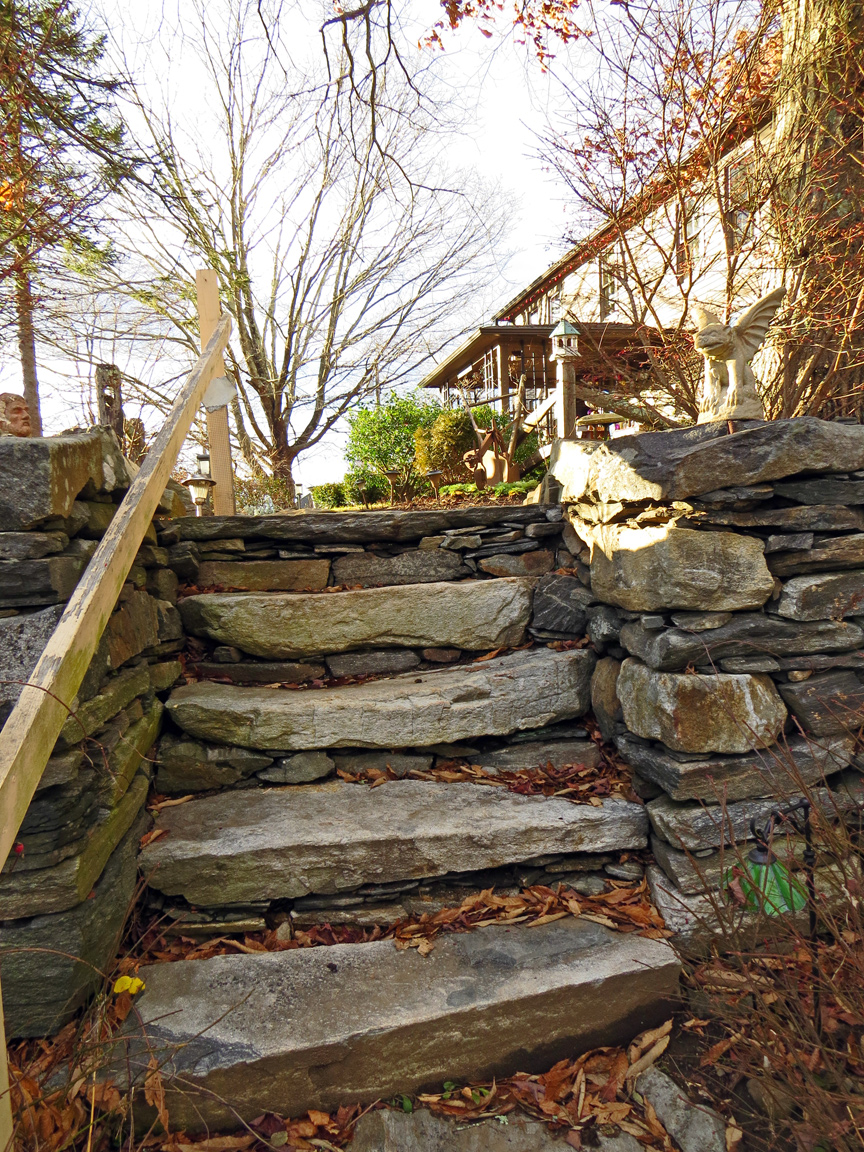 Hewn oak foundation timbers, very wide boards in attic and vertical planks in place of joists, with roughly split oak laths. Corner posts on the second floor have a much wider flare then those on the first floor.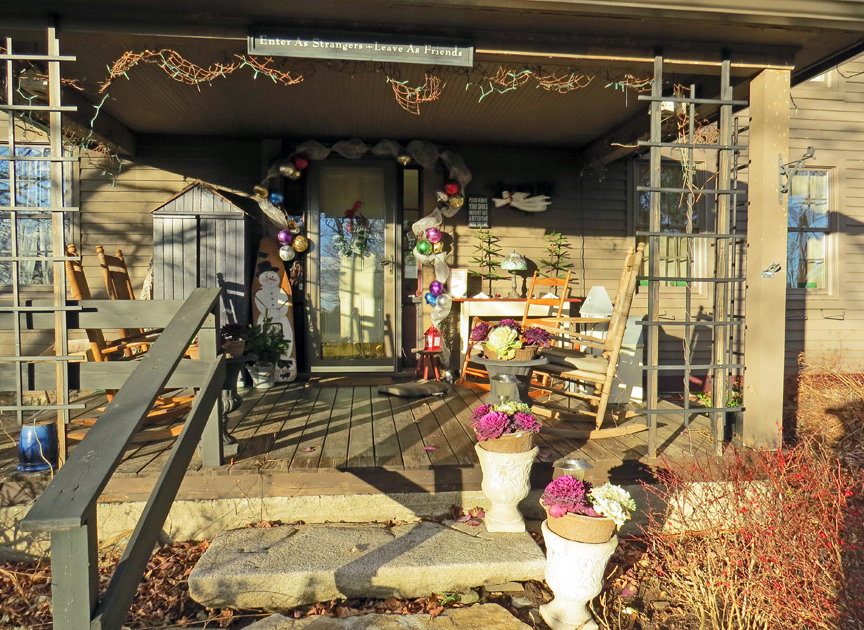 There are several batten doors in the Weaving guest room, a fine front door and stairway. Early butterfly hinges may be seen in the Weaving room as well.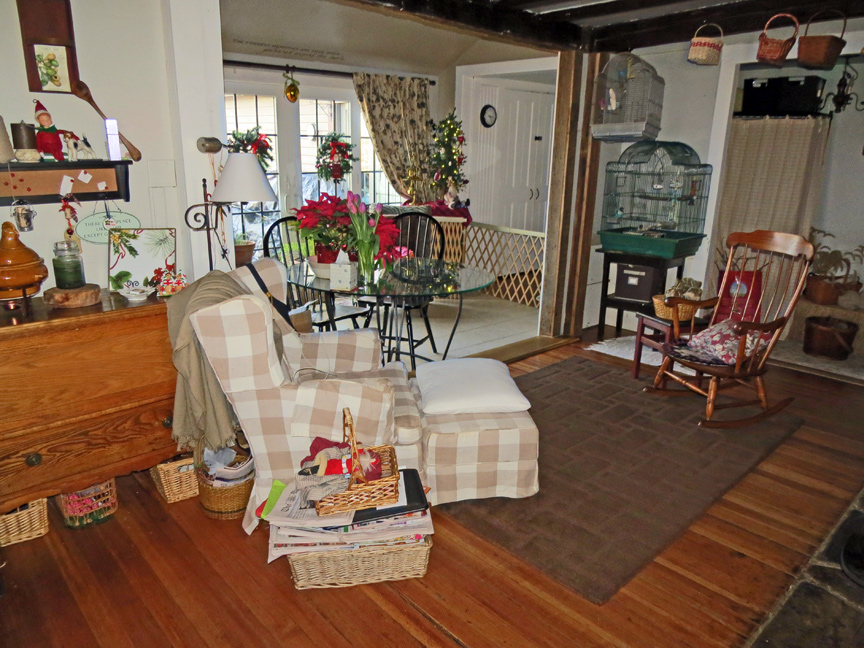 Appearance of the kitchen fireplace would seem to indicate an earlier oven in the back and that the present oven was added later.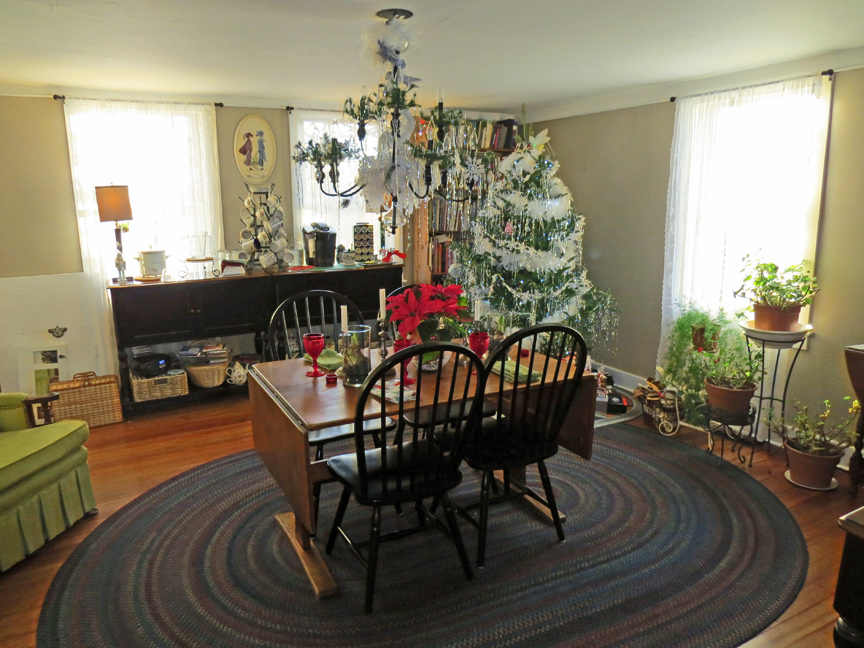 The house was built on a ledge, hence ledge in in the name. The earliest cellar was hewn from the stone, its walls built from stone cut from it and laid dry.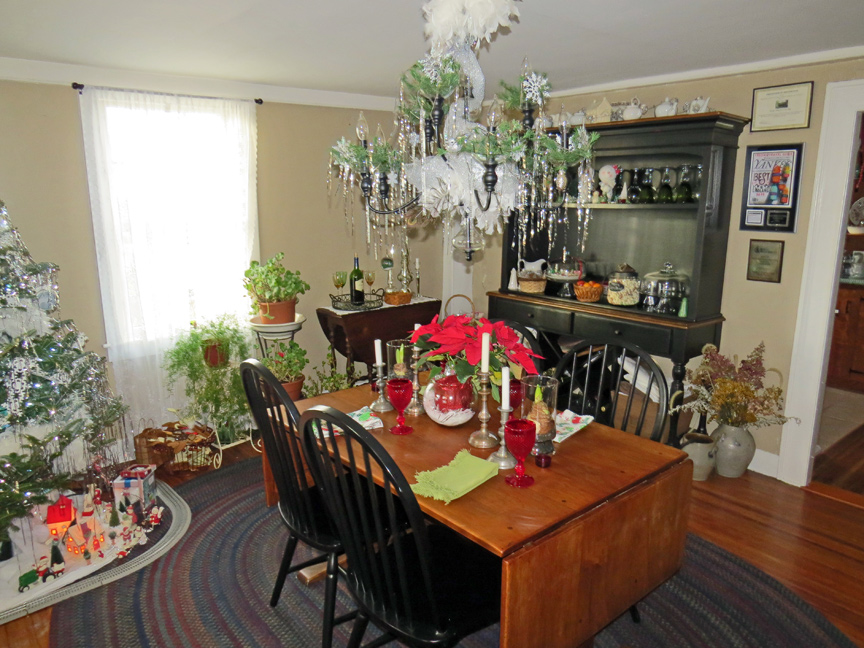 Only six and a half feet deep, the chimney base. twelve feet square is ledge built up to the required height with the same stone chinked dry.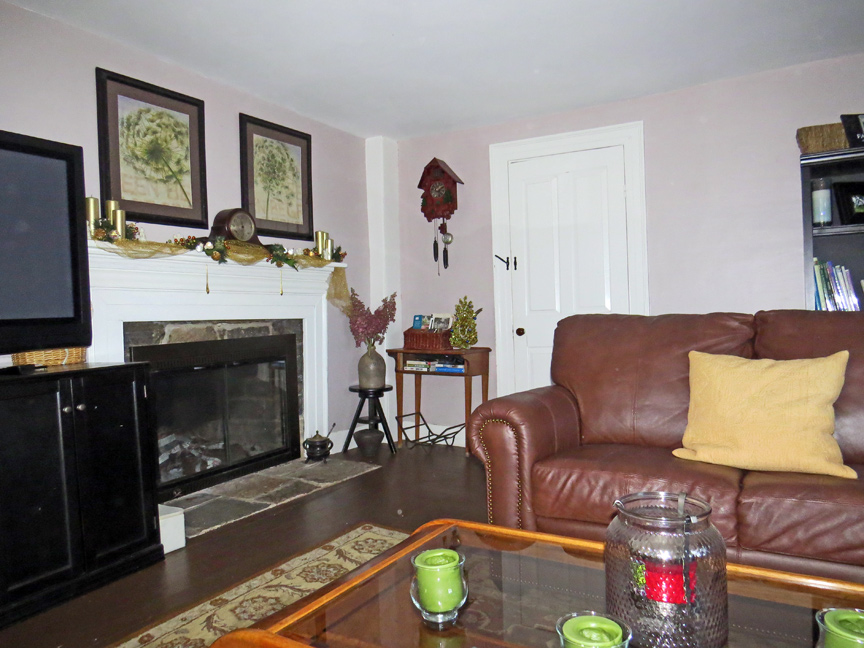 One of the four fireplaces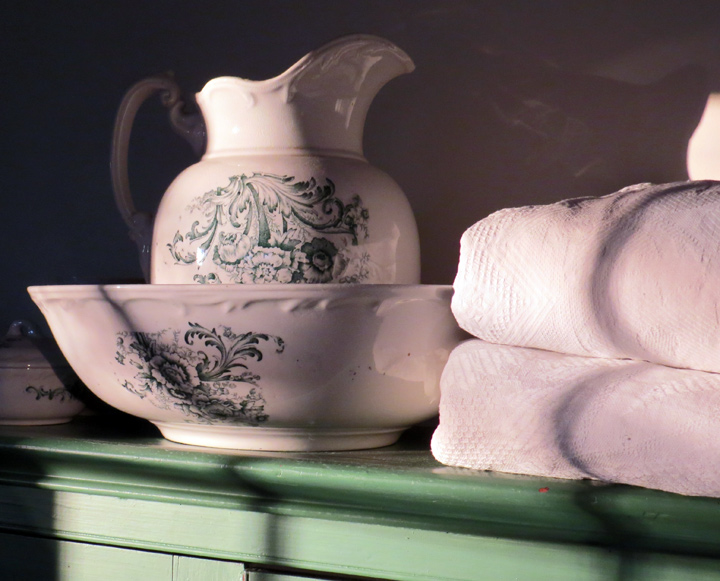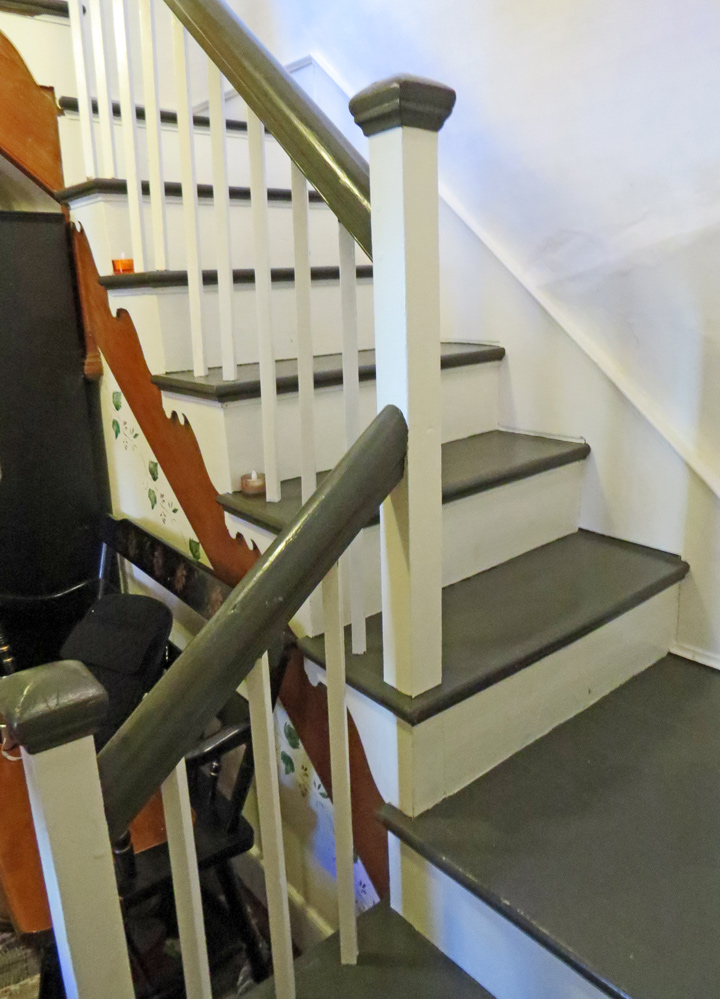 stairs to the bedroom floor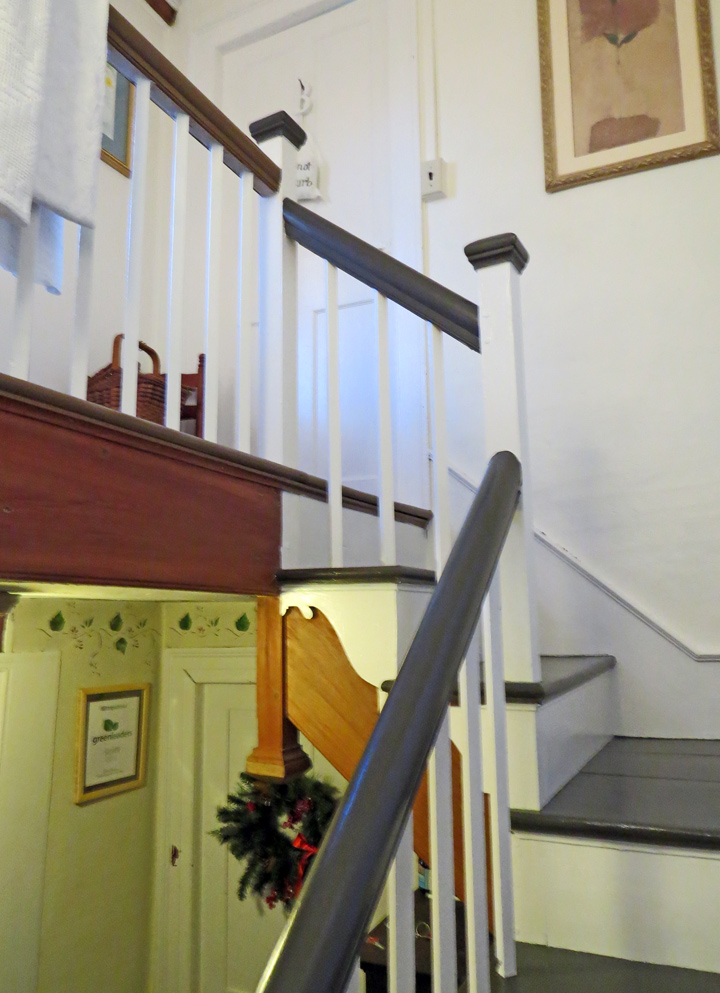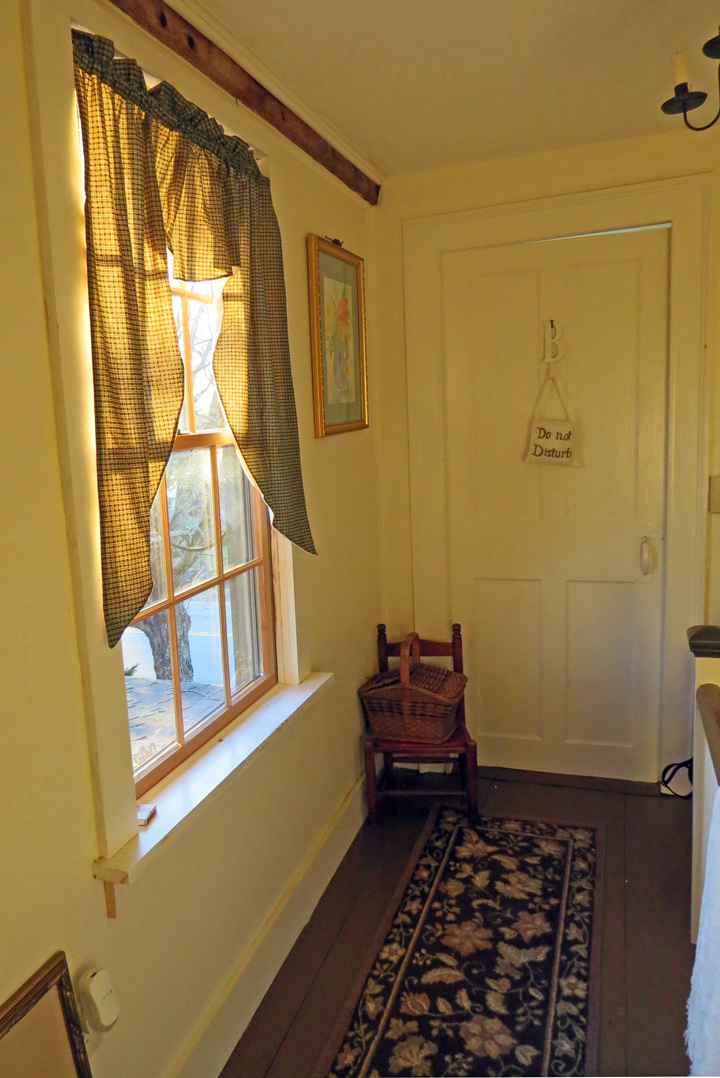 ---
John Meech room
The John Meech room offers a fine hand crafted queen pencil post bed in cherry wood standing between the windows over looking the front gardens.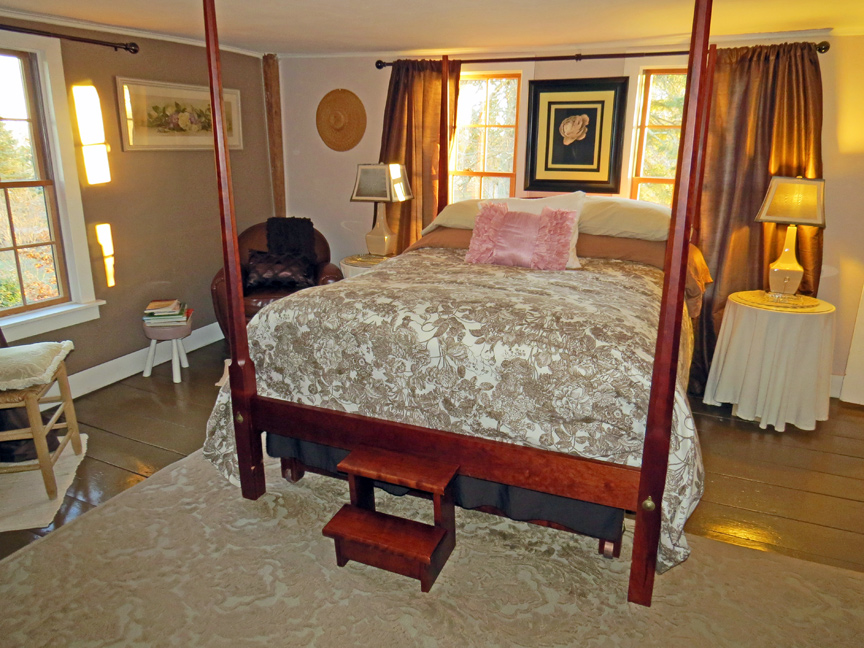 A bed like this may have been found in this home when the colonial John Meech resided here. The bed would have been draped with heavy curtains to keep out the winters chill.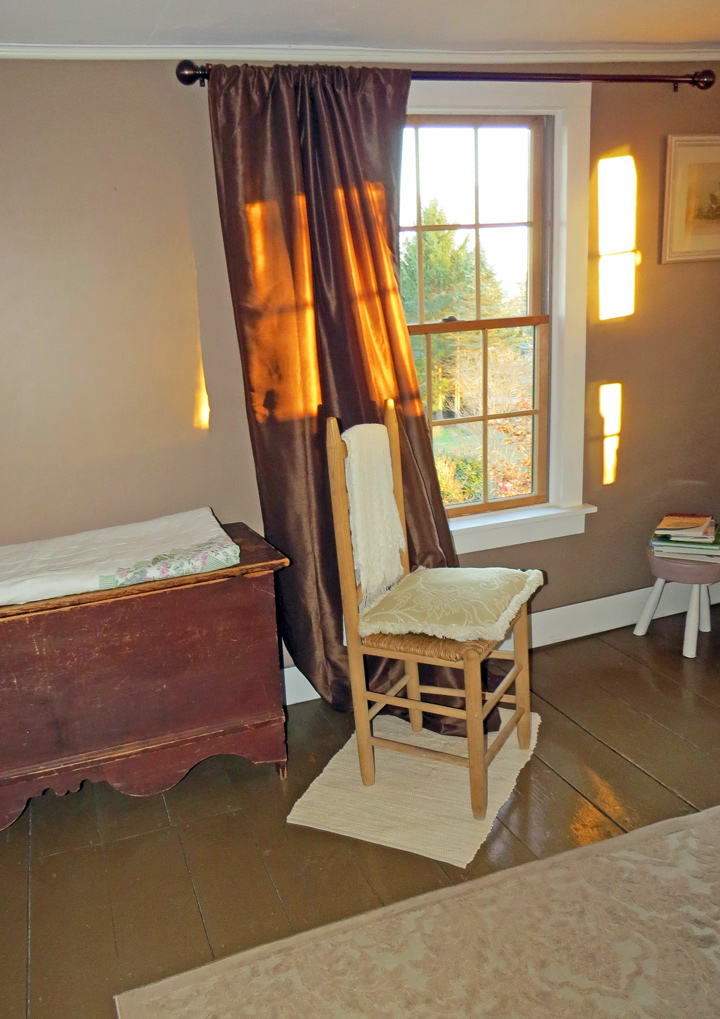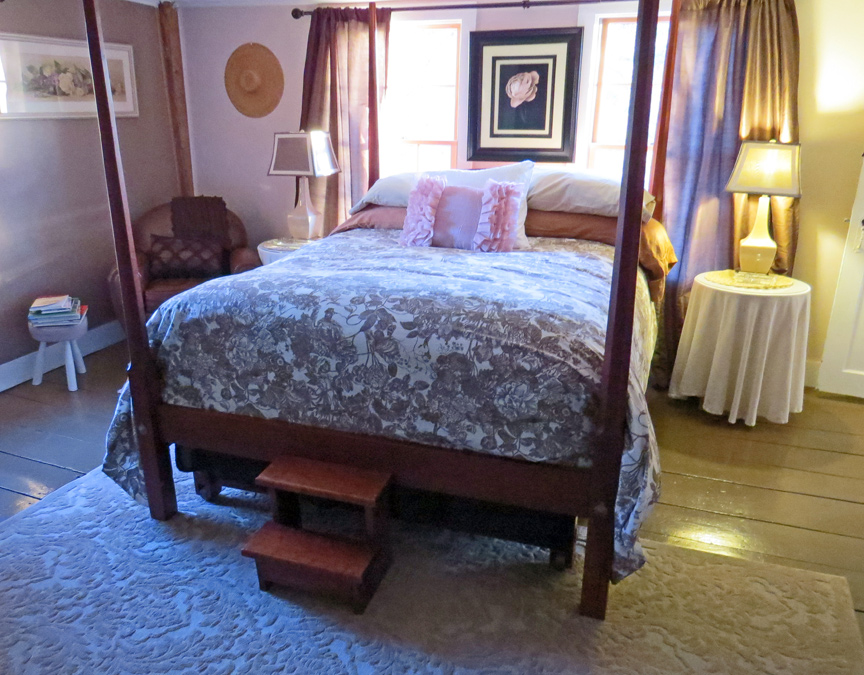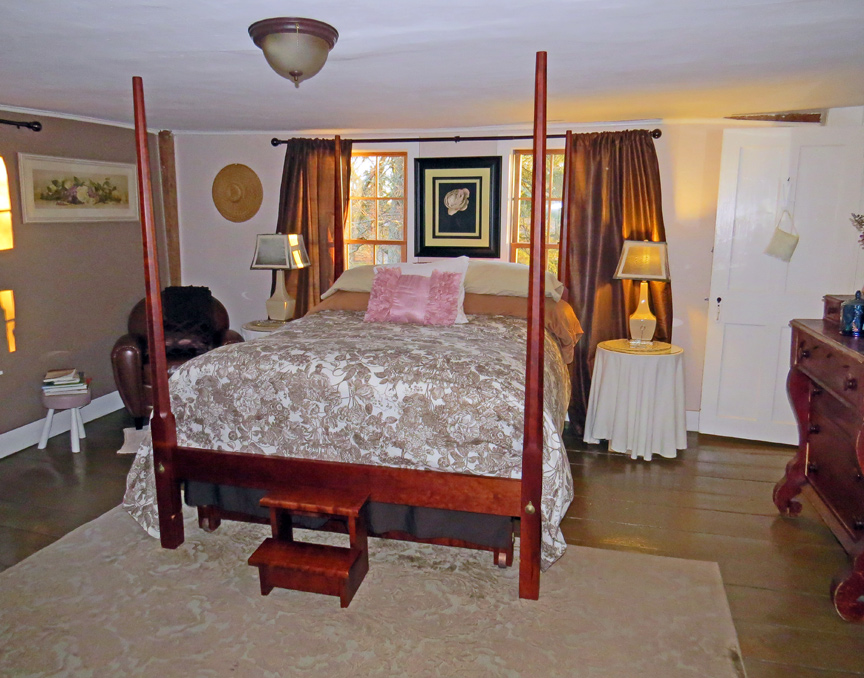 ---
Avery Browning Room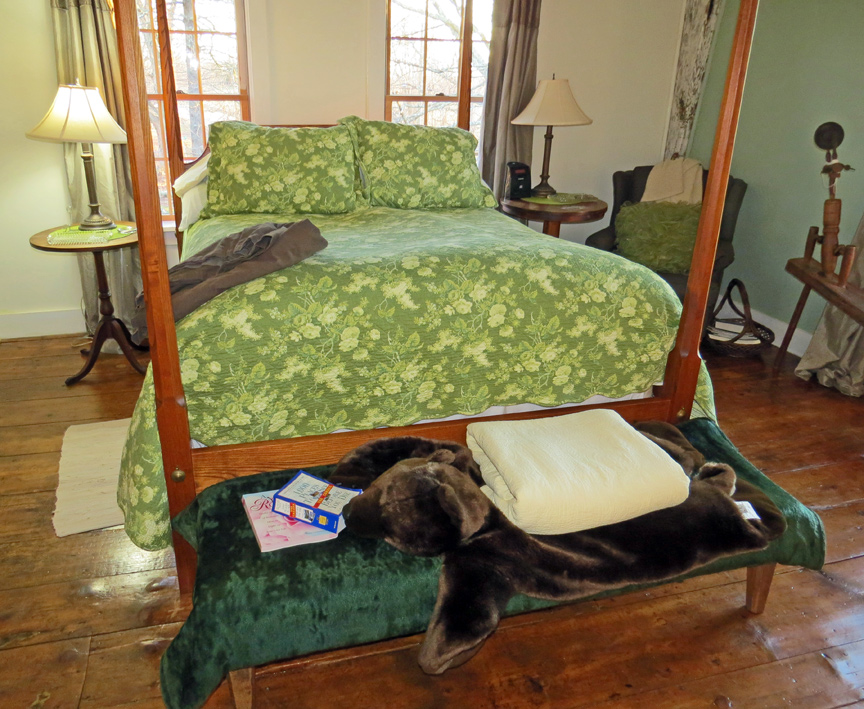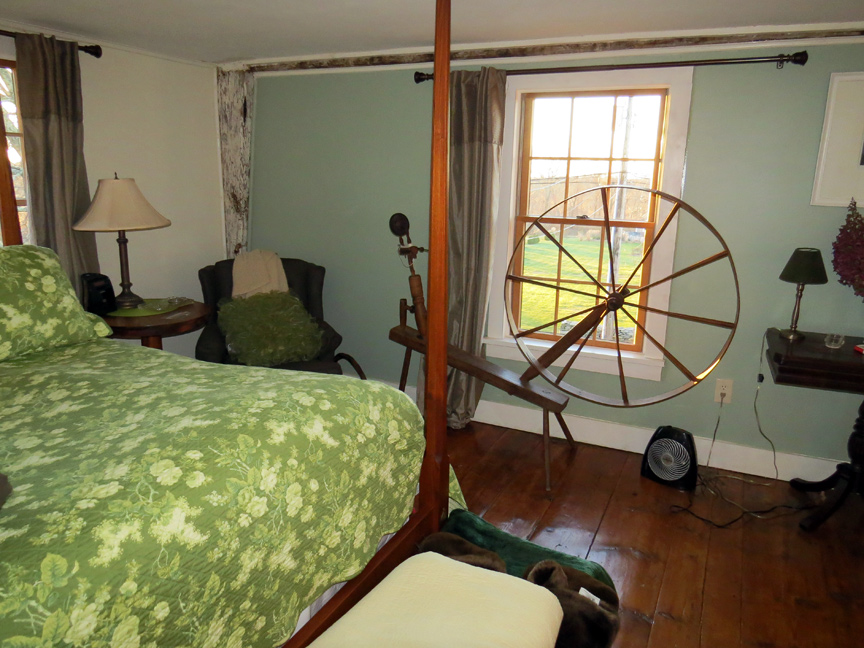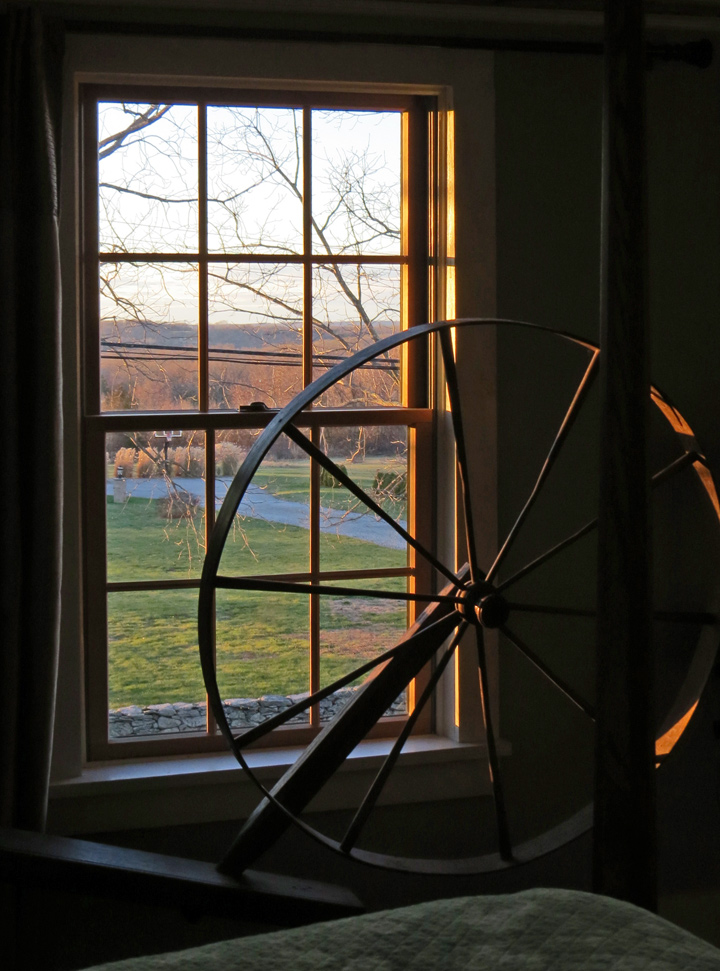 ---
Weaving Room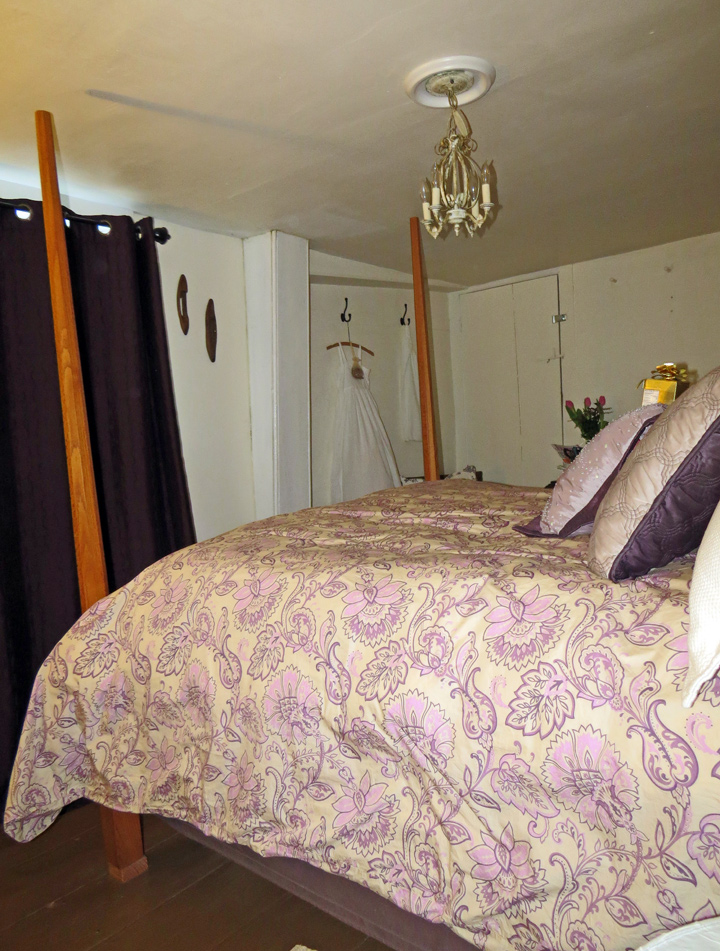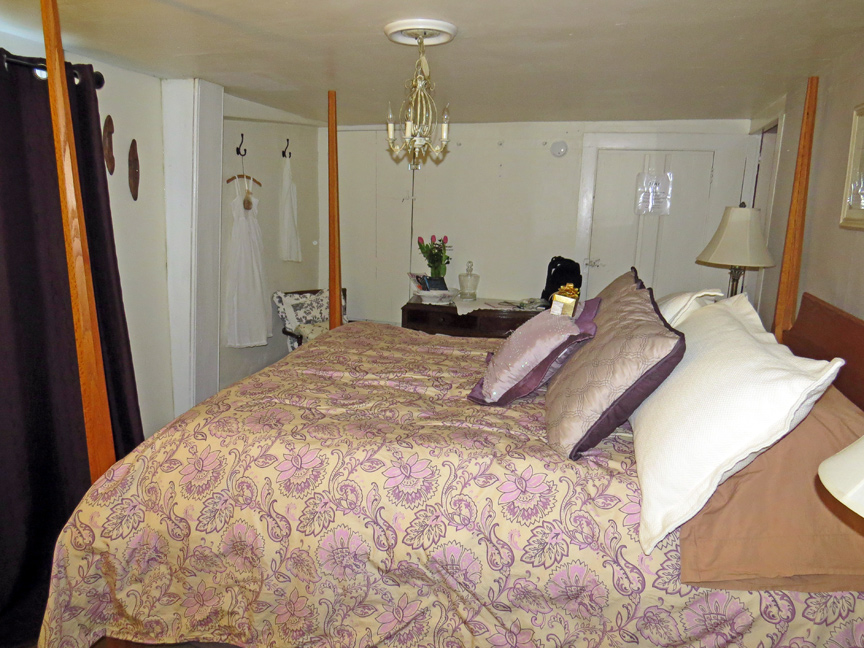 room in which weaving was done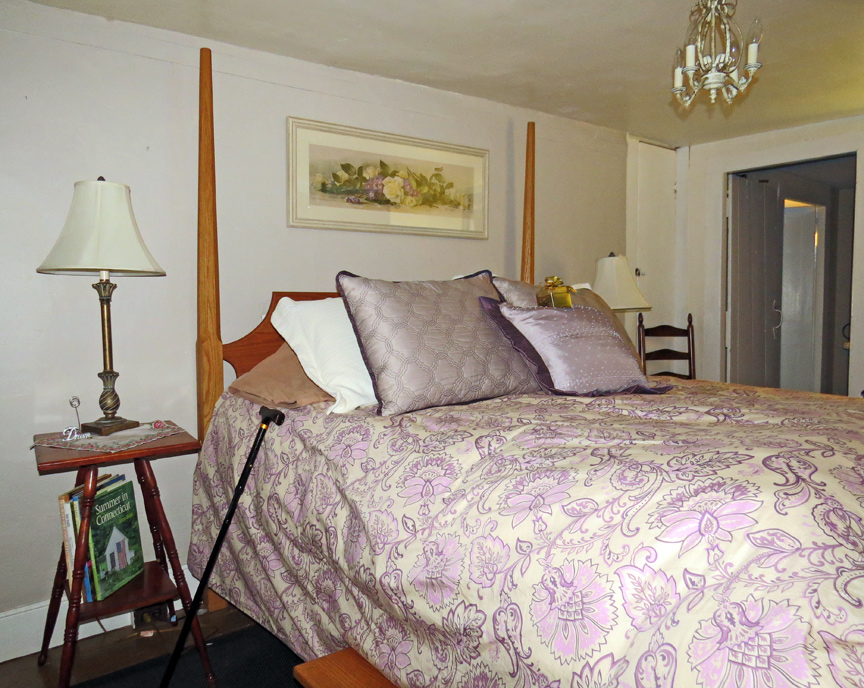 bed pan chair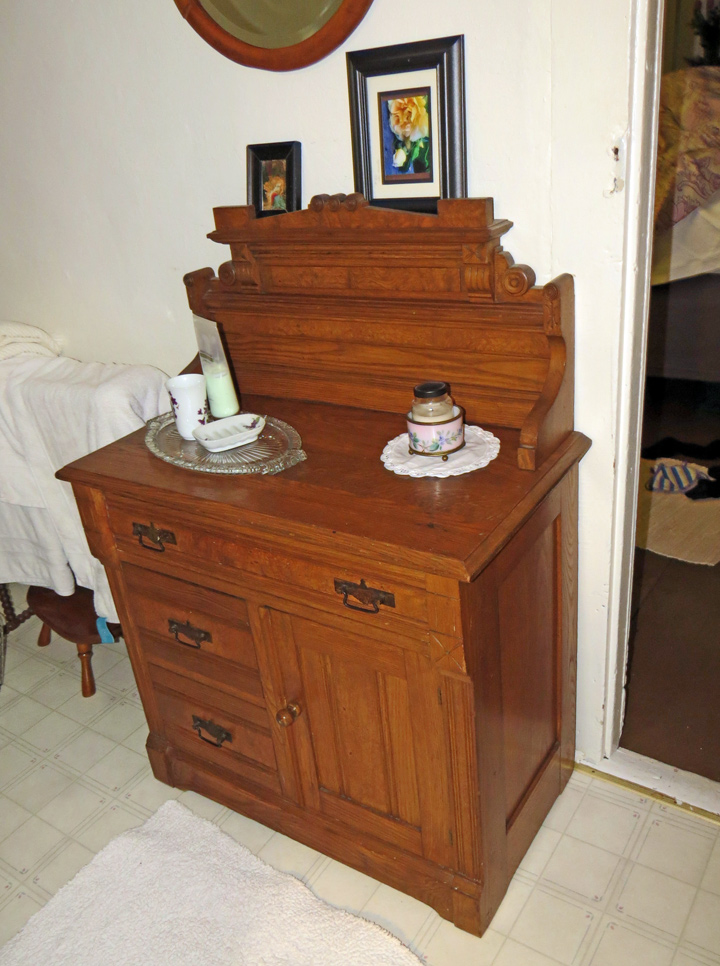 traditional wash stand cabinet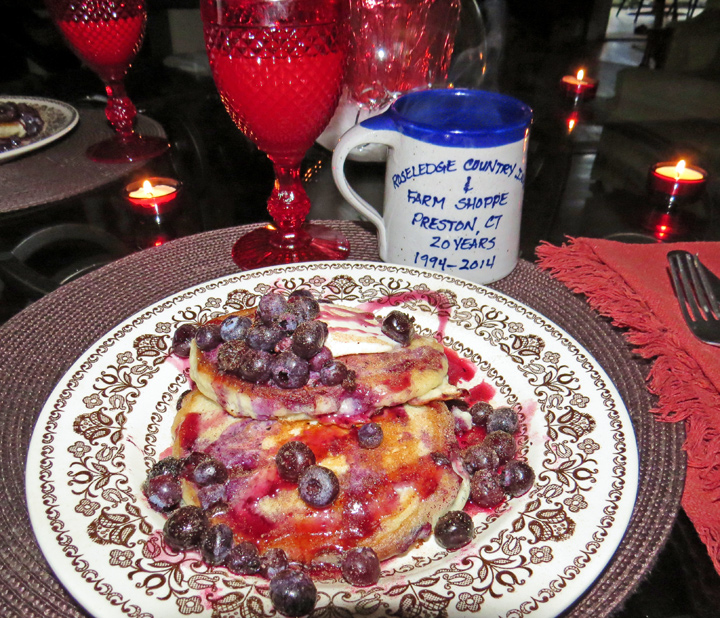 the Bed & Breakfast Mug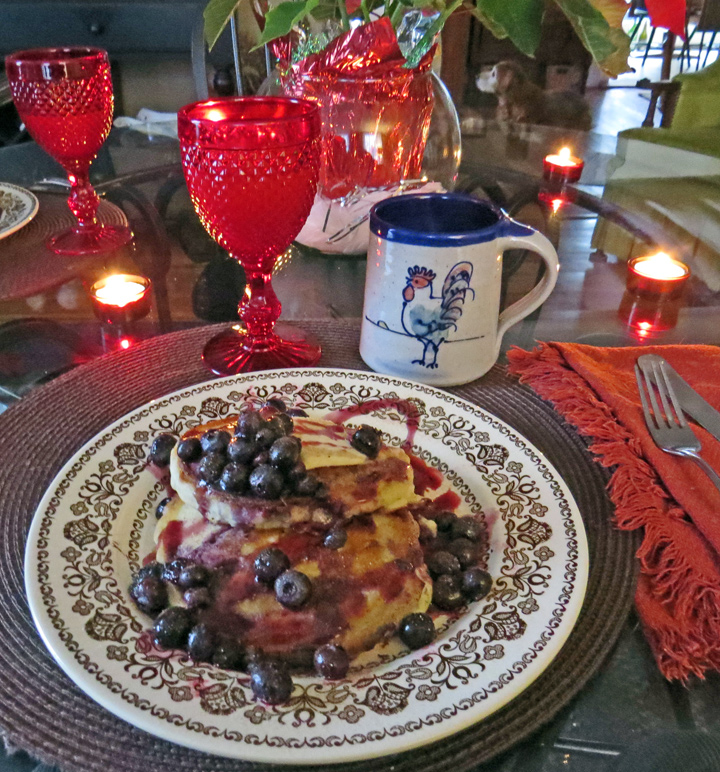 a pancake breakfast with berries from the farm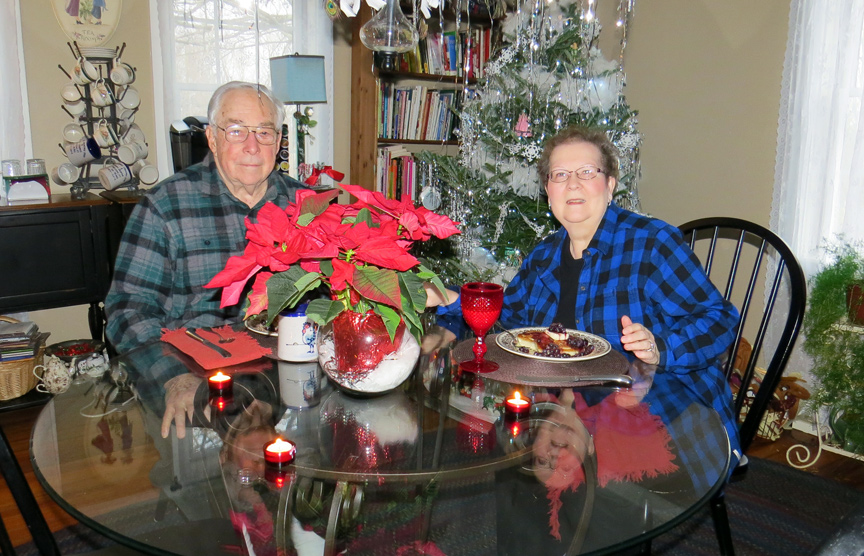 Galen and Marlene at Breakfast
---
---