Uspenski Cathedral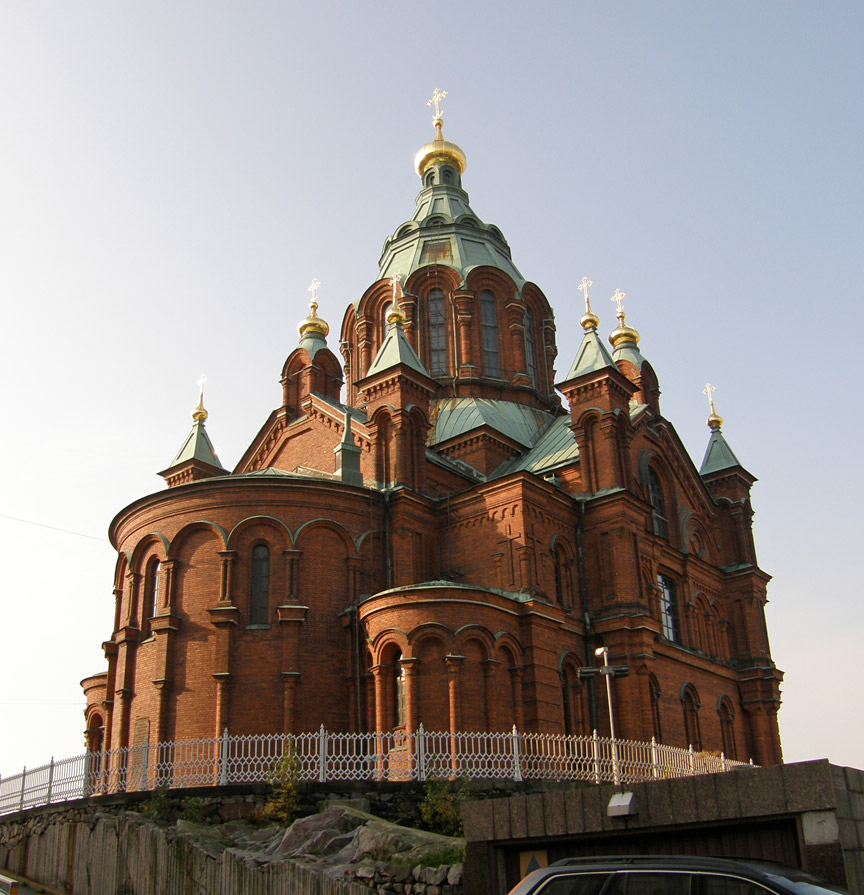 Uspenski Cathedral
Uspenski Cathedral (Finnish: Uspenskin katedraali, Swedish: Uspenskij-katedralen, Russian: Успенский собор) is an Eastern Orthodox cathedral in Helsinki, Finland, dedicated to the Dormition of the Theotokos (the Virgin Mary). Its name comes from the Russian word uspenie, which denotes the Dormition. Designed by the Russian architect Alexey Gornostaev (1808-1862), the cathedral was built after his death in 1862-1868.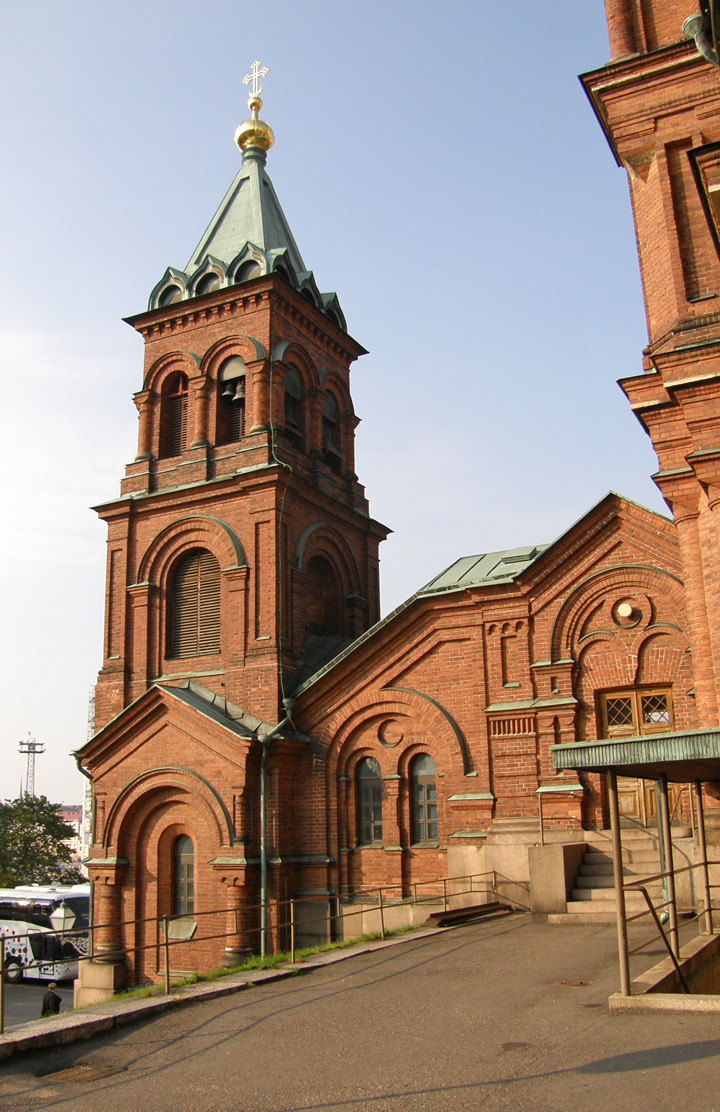 The Cathedral is set upon a hillside on the Katajanokka peninsula overlooking the city. On the back of the cathedral is a plaque commemorating Tsar Alexander II of Russia, who was the ruler of the Grand Duchy of Finland during its construction. It is the main cathedral of the Finnish Orthodox Church in the diocese of Helsinki, and the largest orthodox church in Western Europe.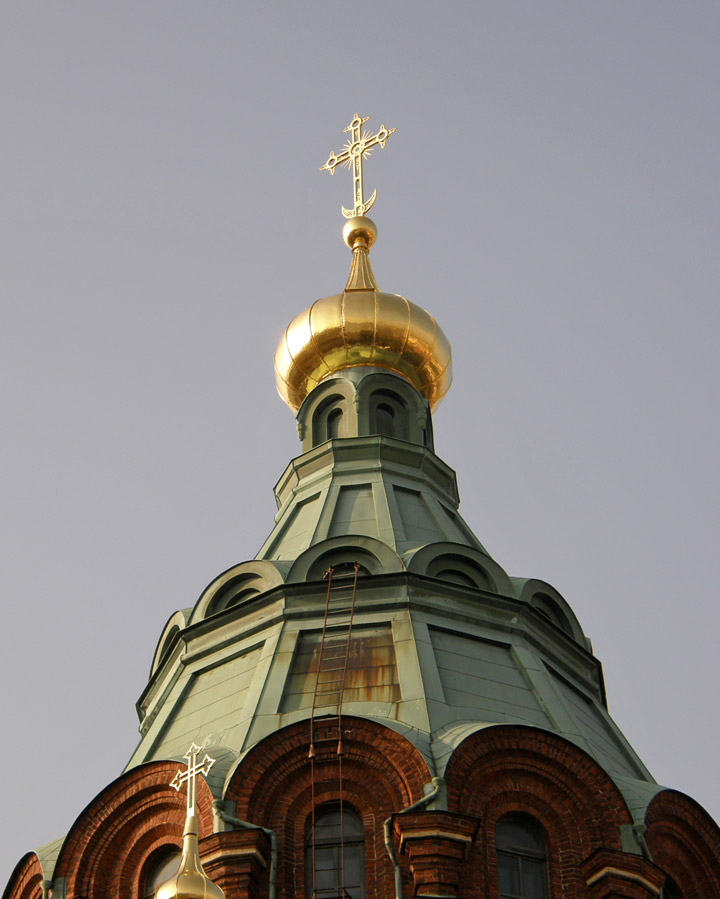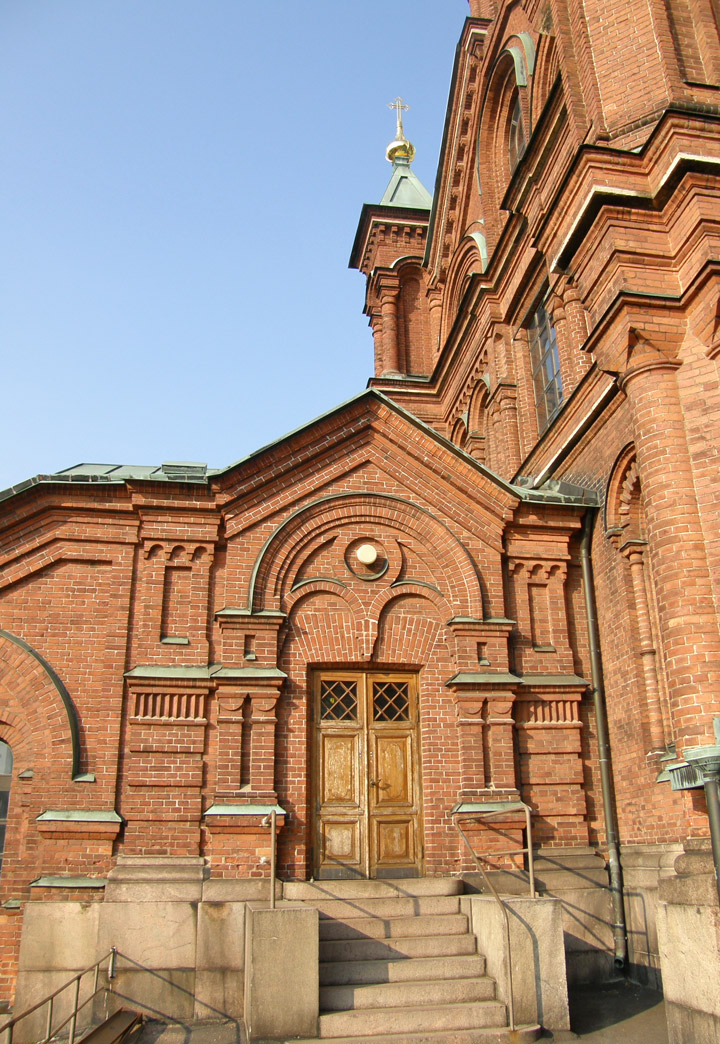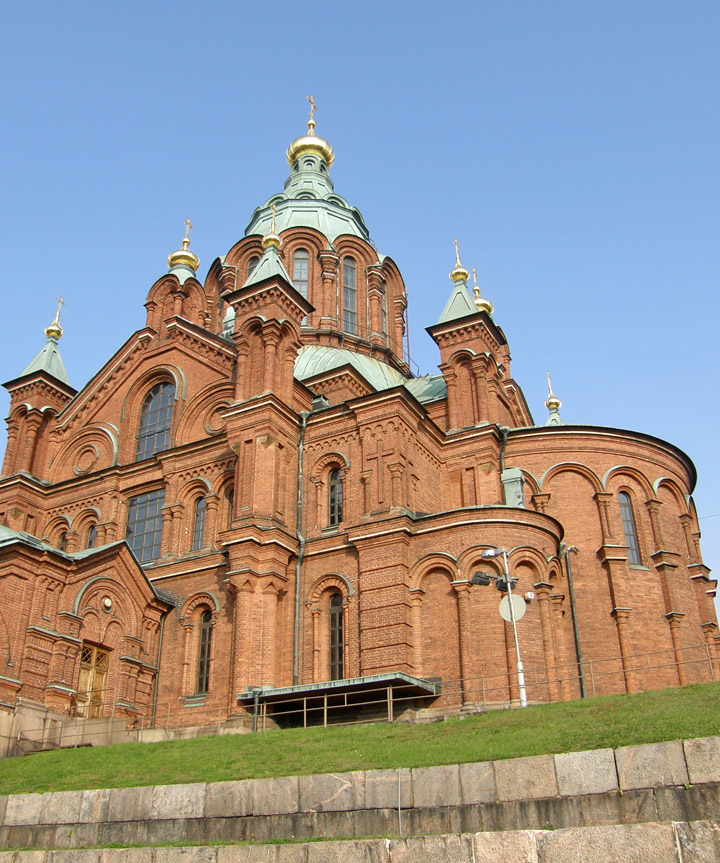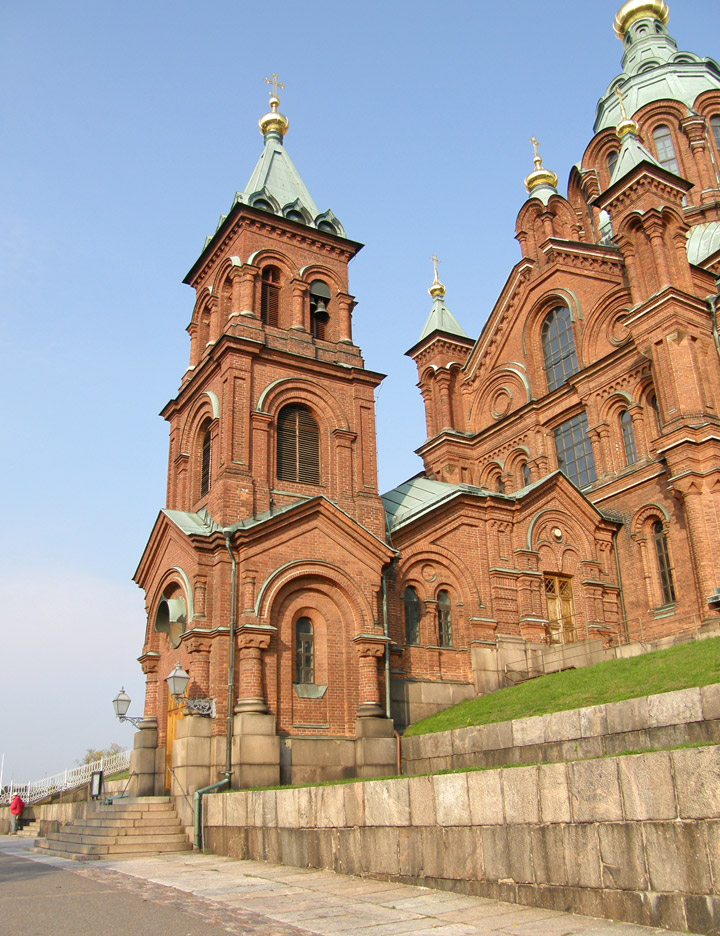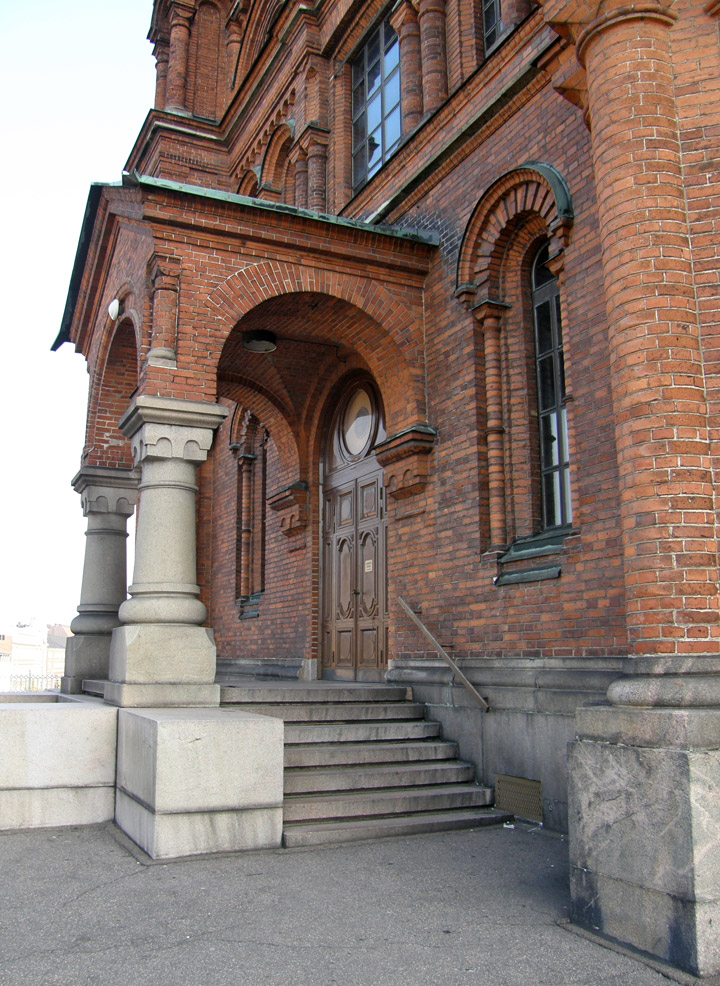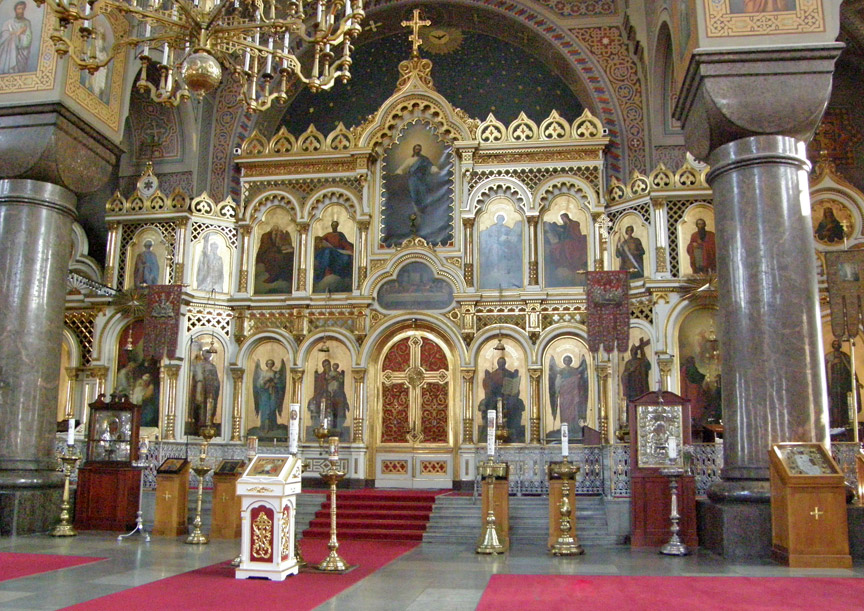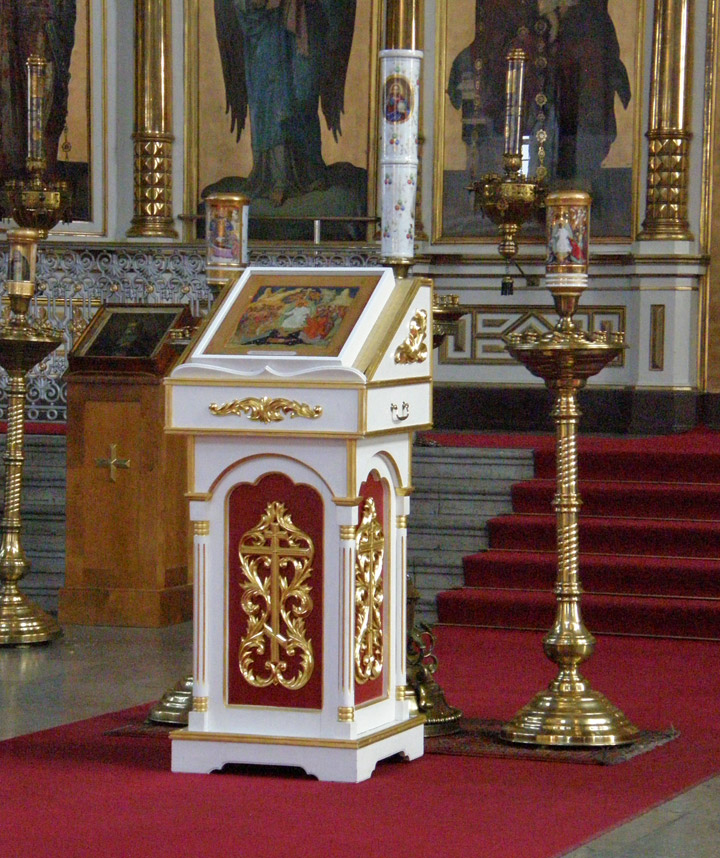 The cathedral has several valuable icons. The St. Nicolas – the Miracle Maker, was stolen on 16th August, 2007 between midday and 1 p.m. in broad daylight while hundreds of tourist were visiting the cathedral. The icon is from the 19th centrury and is of a rare variant. Originally it was given to the Orthodox Cathedral of Viborg, from where it was moved to Helsinki during the Second World War. No further details of its origin are known. The icon, being 45 x 35 cm, was placed in a kiota (a glass covered protection frame) and weighs a couple of kg. It was on display on a lectern. The icon is now being searched for in Finland as well as abroad.
Text from Wikipedia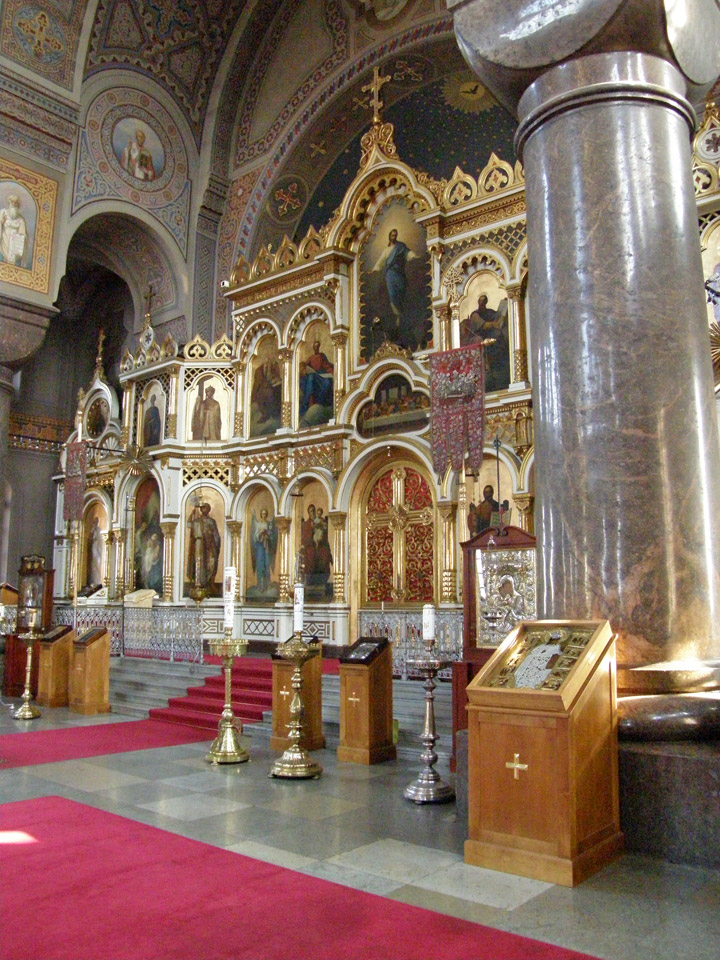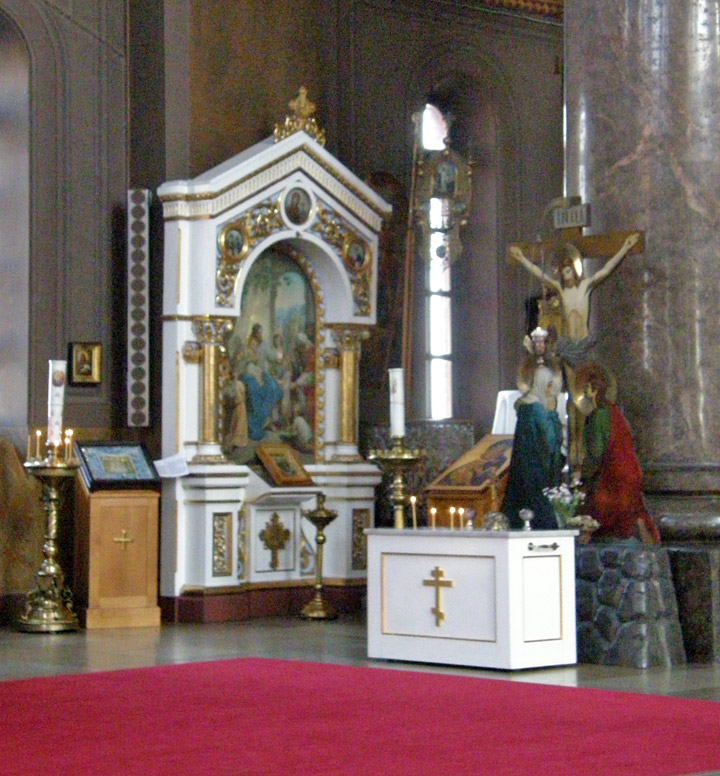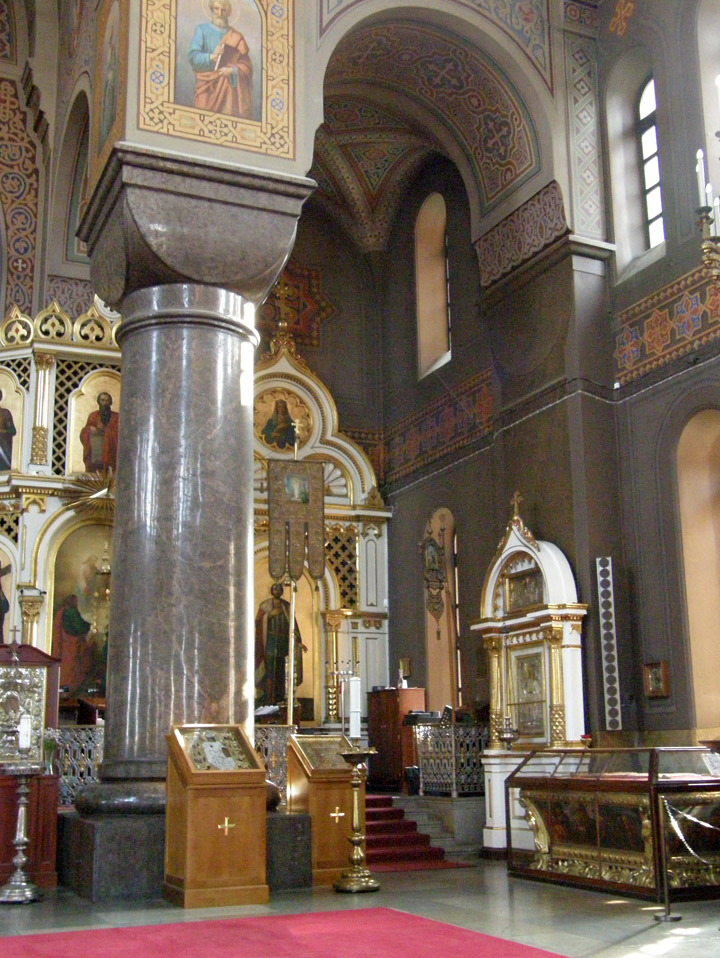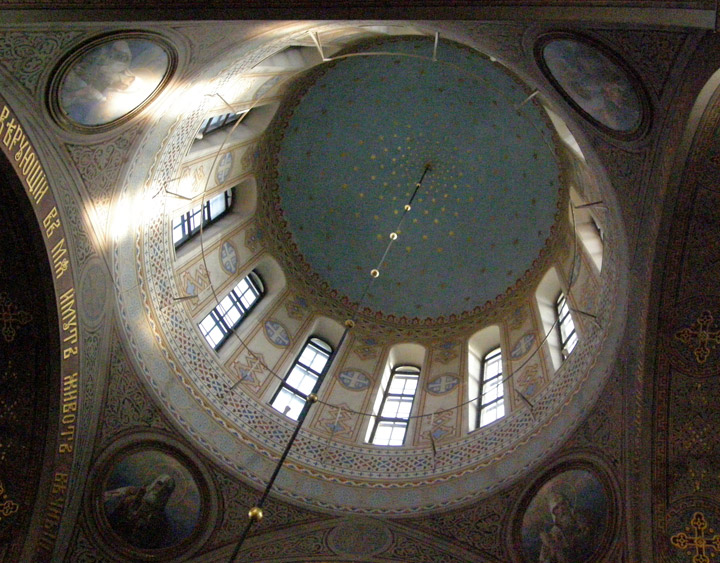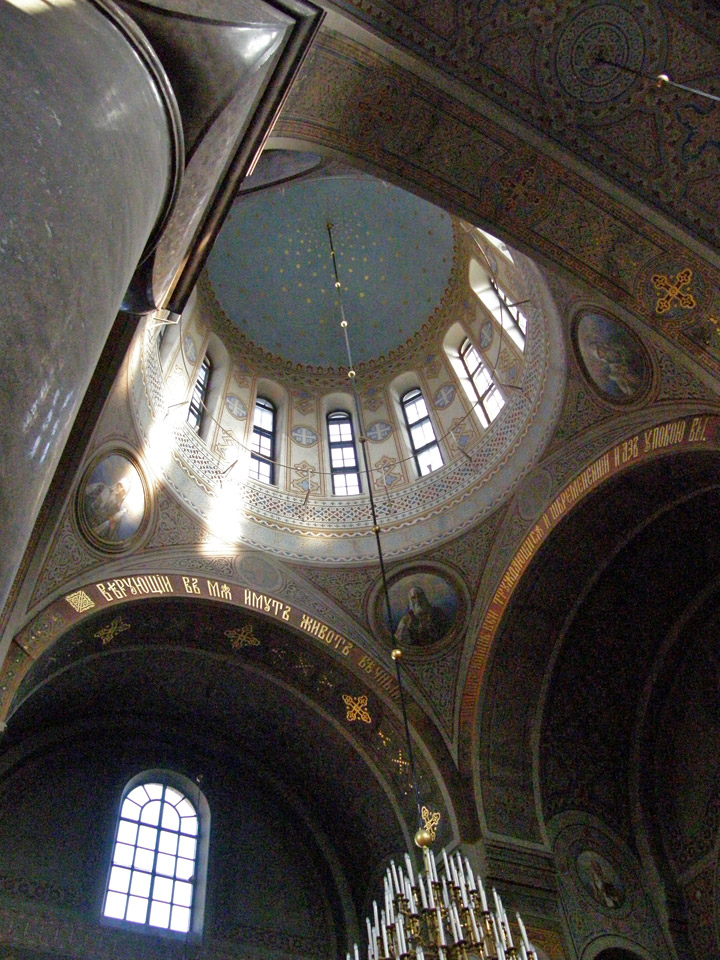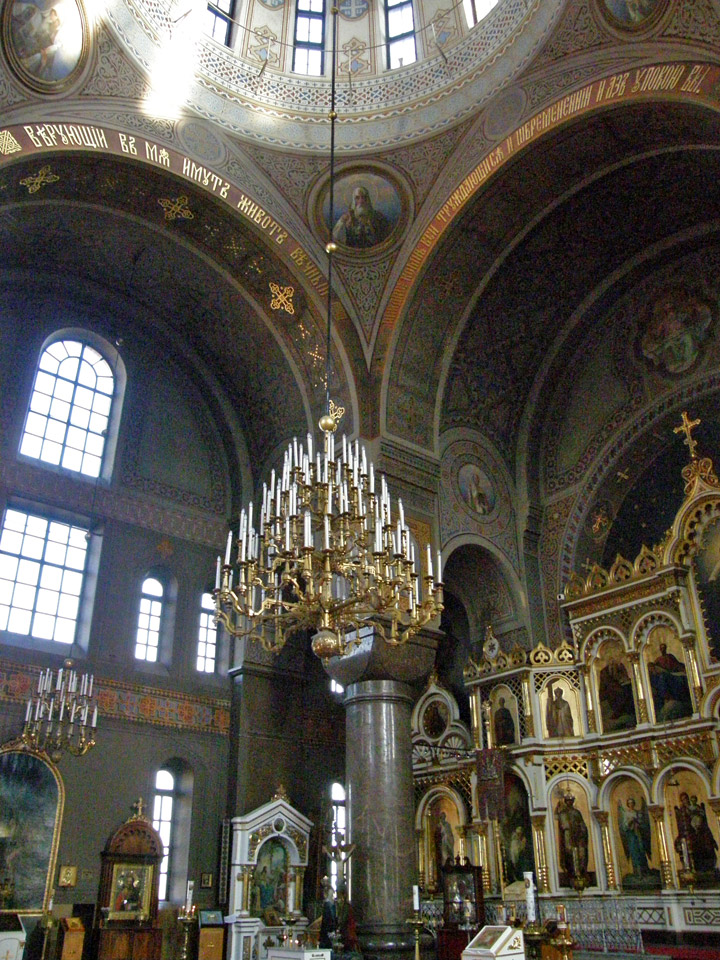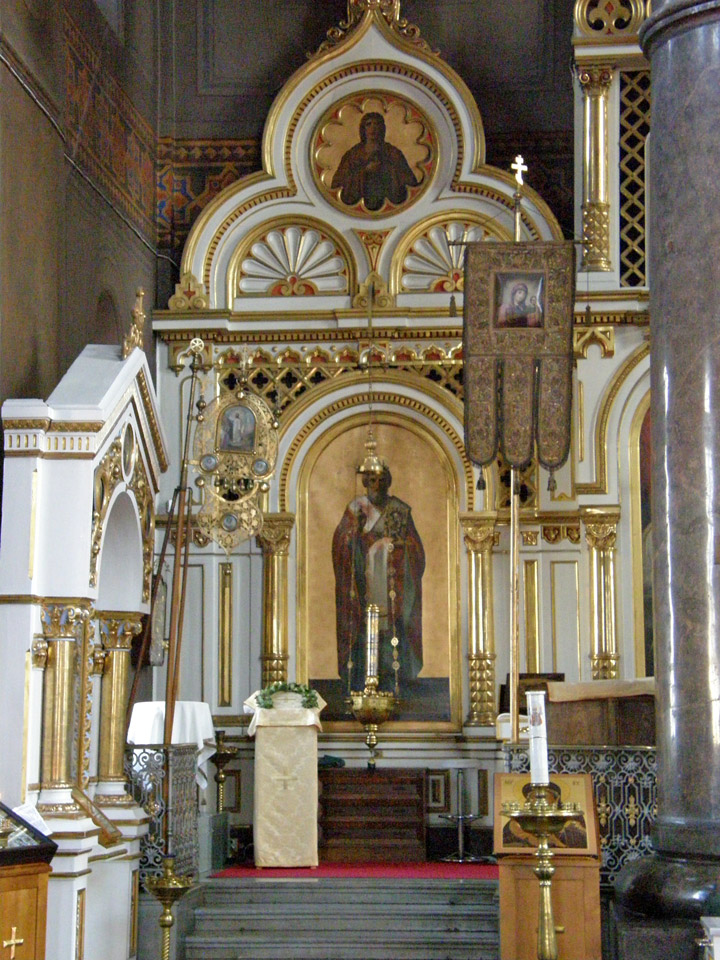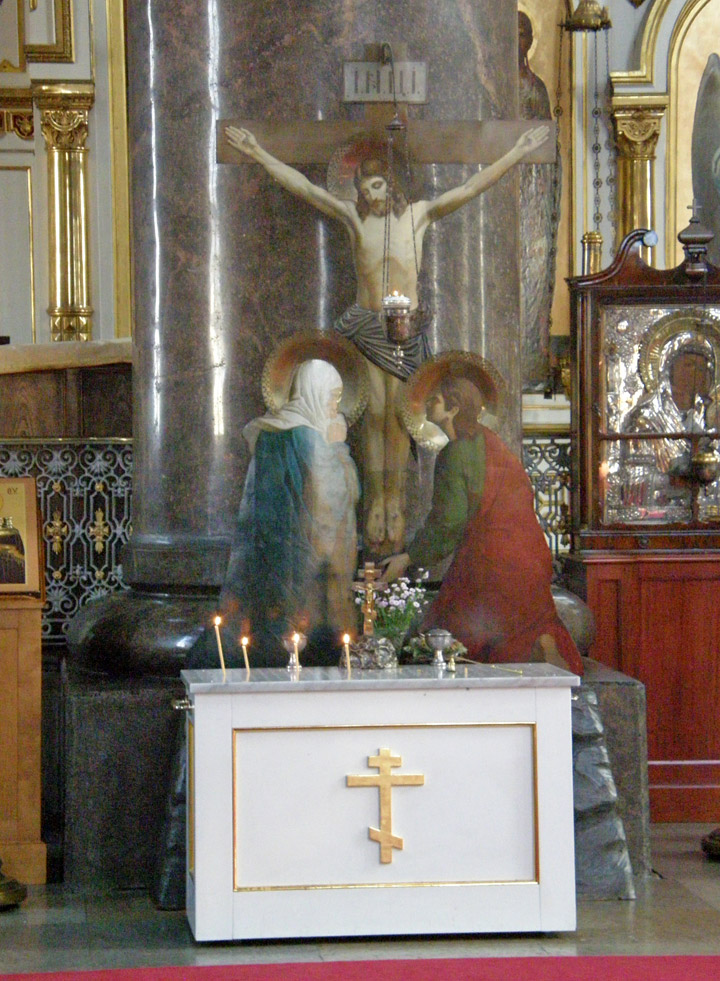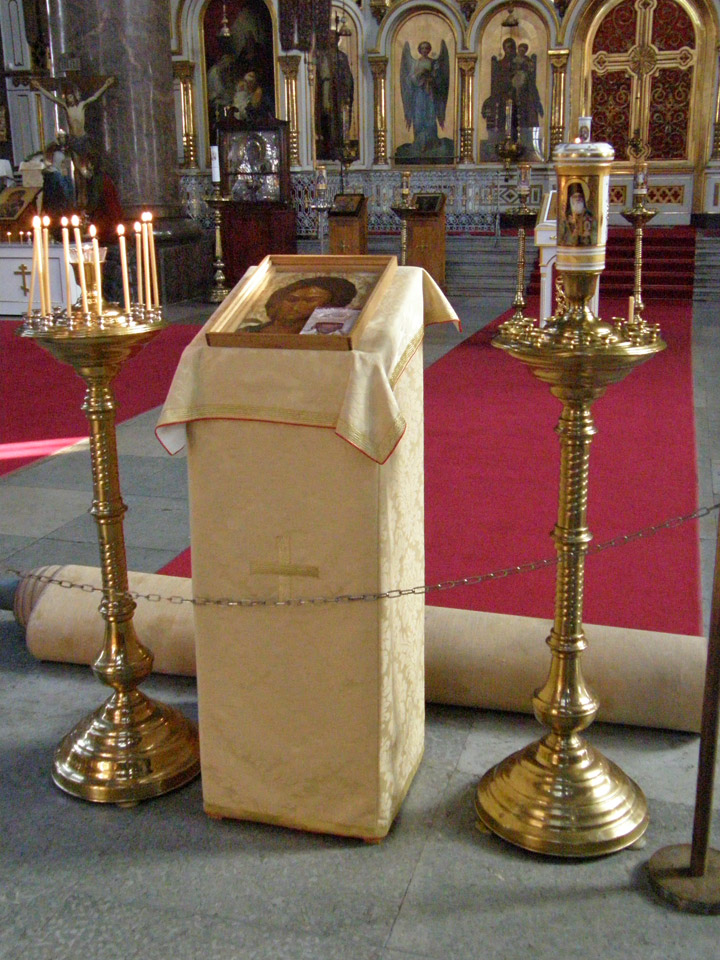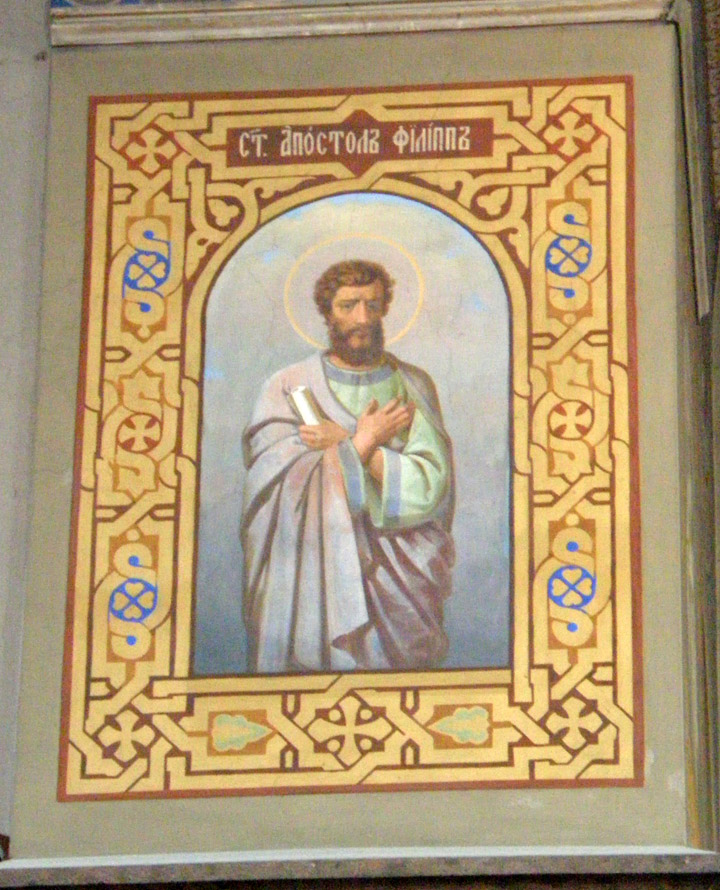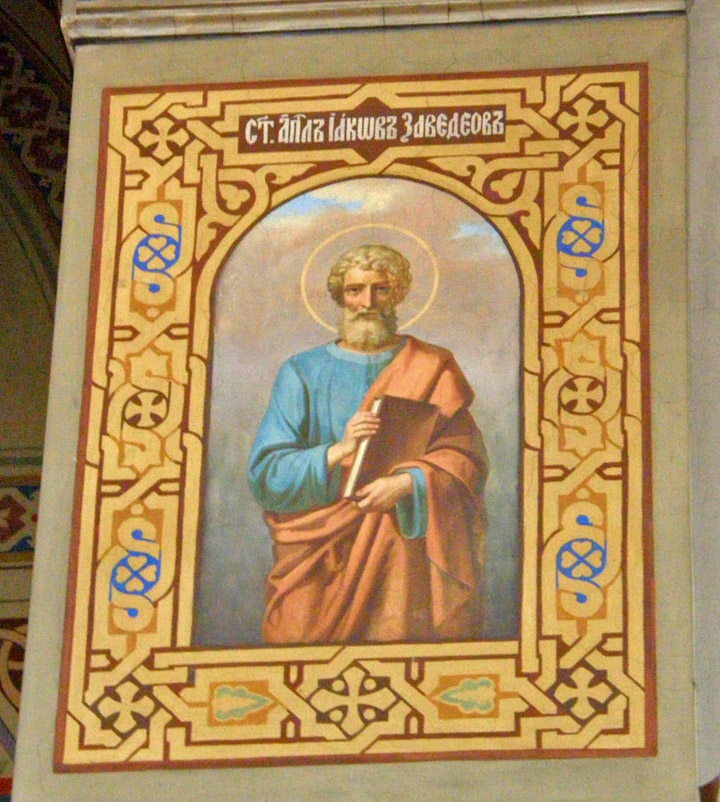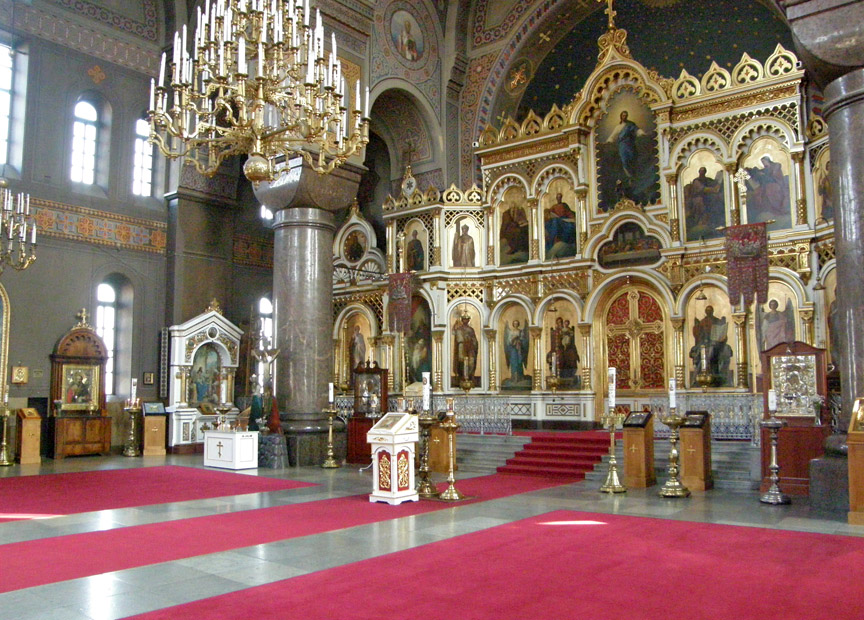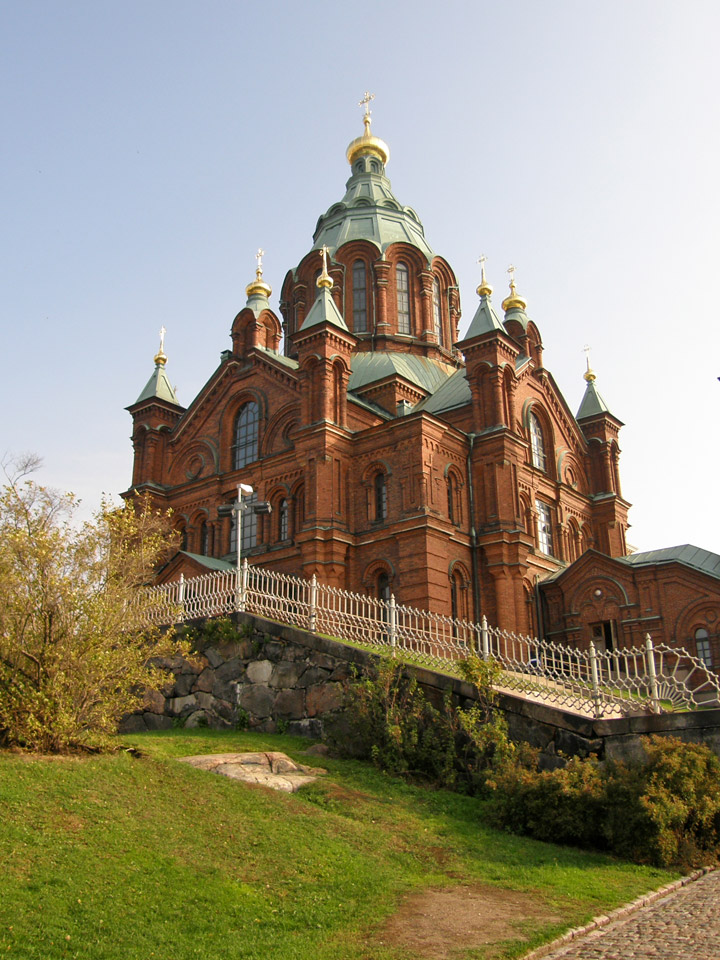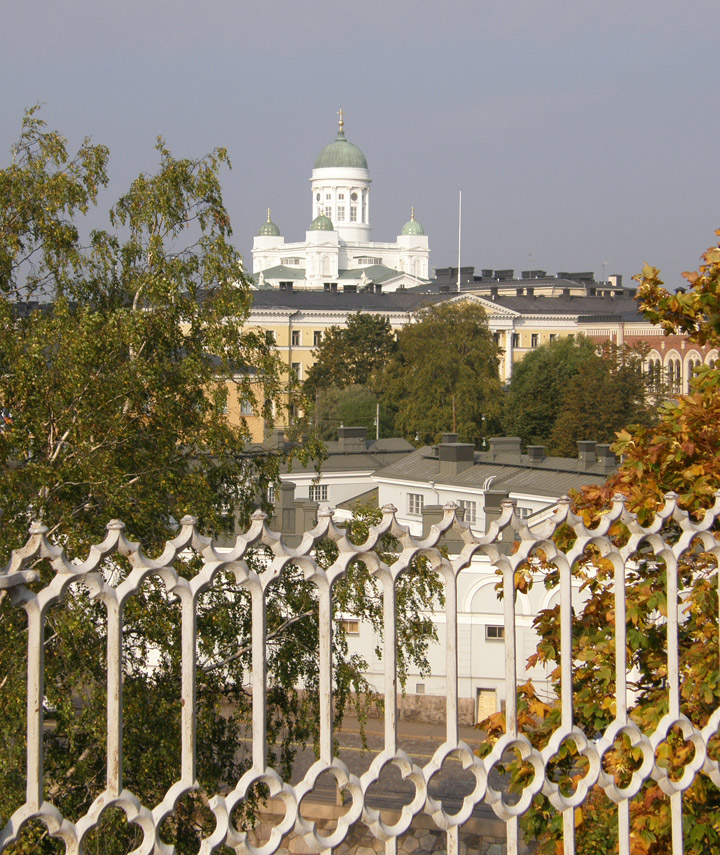 the Lutheran cathedral as seen from Uspenski cathedral
Photos of the Lutheran cathedral
---
---