Animal Hospital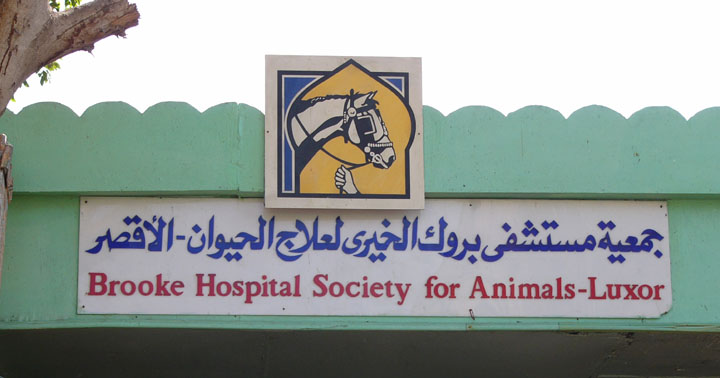 Since it was founded 70 years ago the Brooke Hospital for Animals has helped millions of working horses, donkeys and mules and the countless people who depend upon them.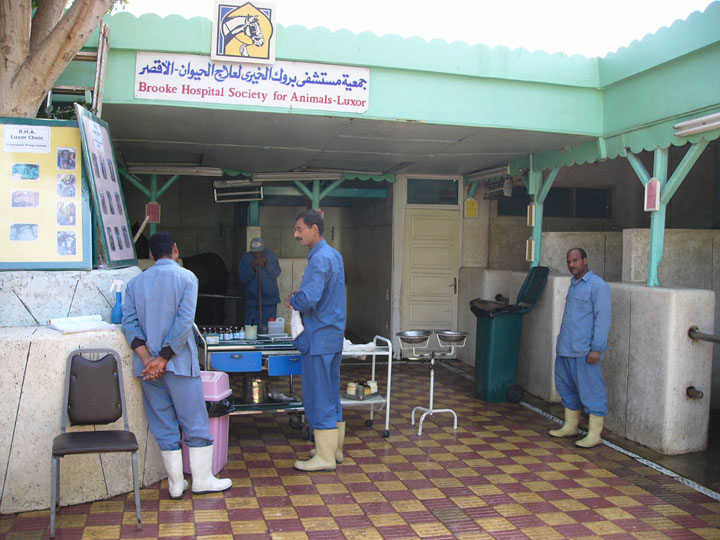 animal care facility
In 1930, the founder, Mrs. Dorothy Brooke, while on a trip to Cairo, she encountered thousands of ex-cavairy horses being used as beasts of burden on its streets. On her return to England she wrote a letter to the Morning Post — which later became the Daily Telegraph — exposing their plight and appealing for funds to help her save them.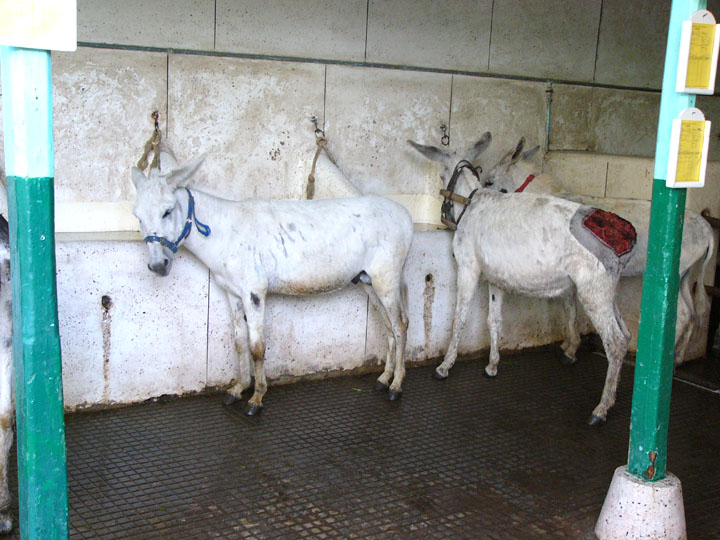 donkeys in rehab
The public was so moved they responded with the equivalent today of £20,000 to help end their suffering.
Within three years, Mrs. Brooke had set up a committee to help fund the purchase of 5,000 of these tragic animals. Most were old and in the final stages of collapse and had to be humanely destroyed. But, thanks to this remarkable woman, they all ended their lives peacefully with love and dignity.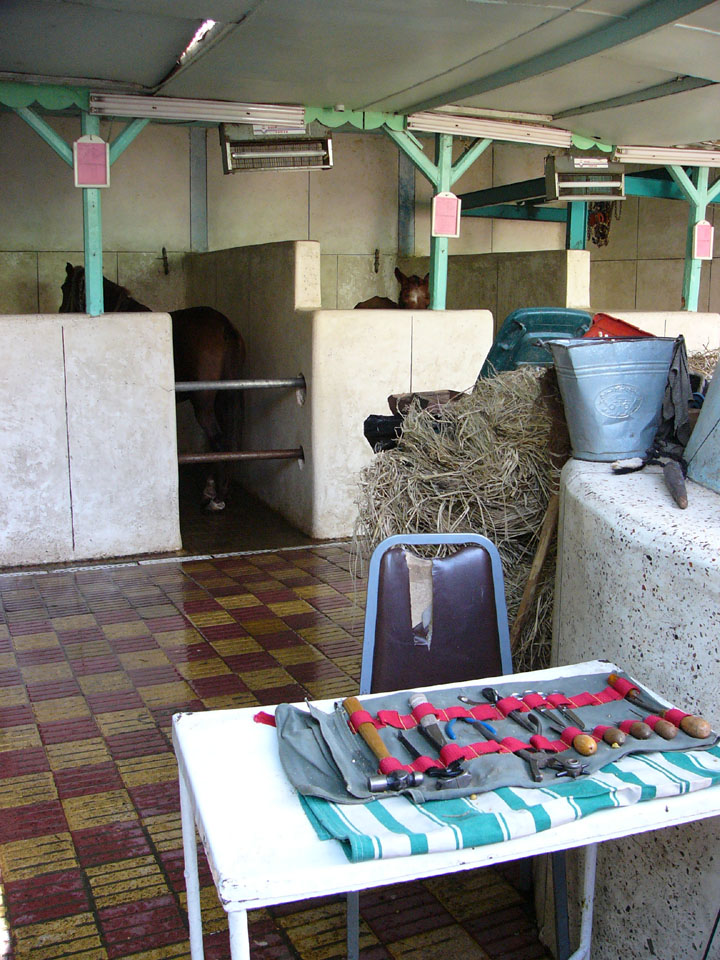 healing tools
In 1934, she established the 'Old War Horse Memorial Hospital' to provide a free veterinary clinic for all the working horses and donkeys of Cairo.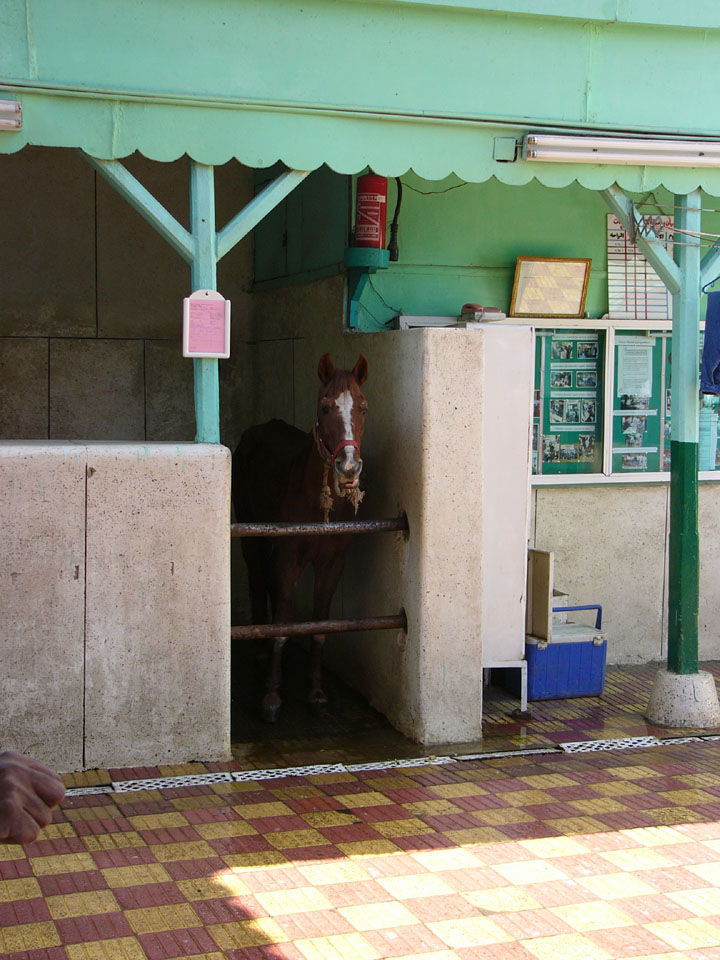 horse in the ward
From such simple but profoundly compassionate beginnings the Brooke has grown into the international equine lifesaver it is today.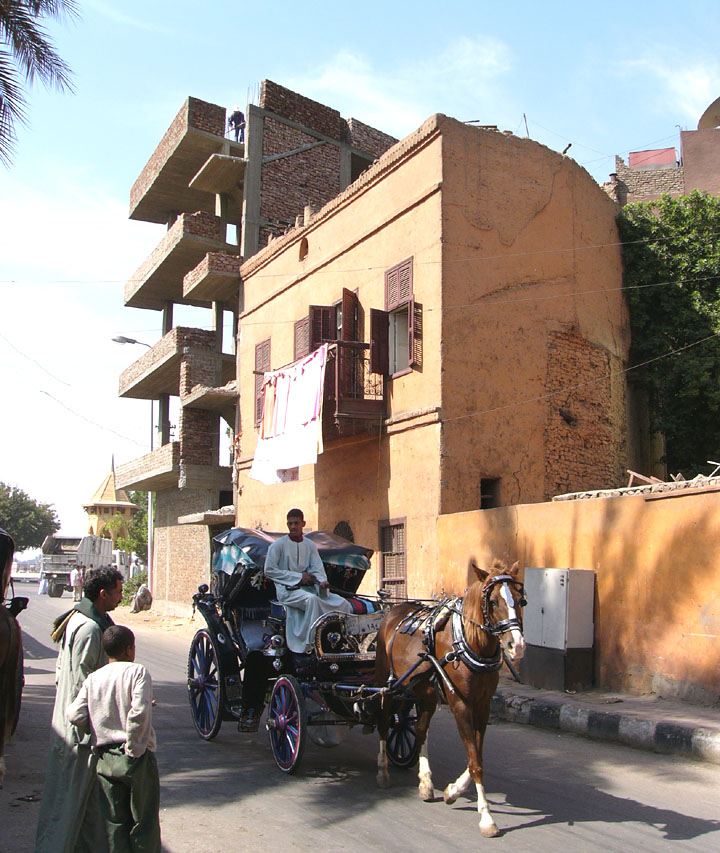 for transportation about town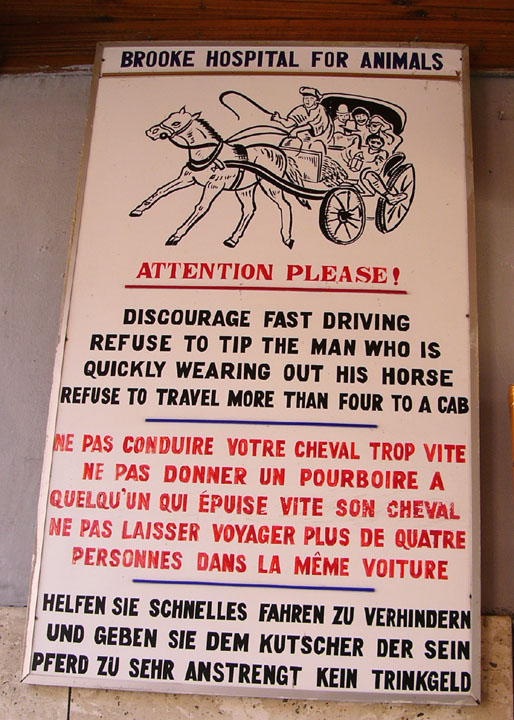 rules for those riding the carriages
Although the original hospital which Mrs. Brooke established in Cairo's Bayram ElTonsi Street, still known locally as "The Street of the English Lady", is our oldest clinic, it has all the modern equipment to help the city's working animals face the traumas of the 21st Century.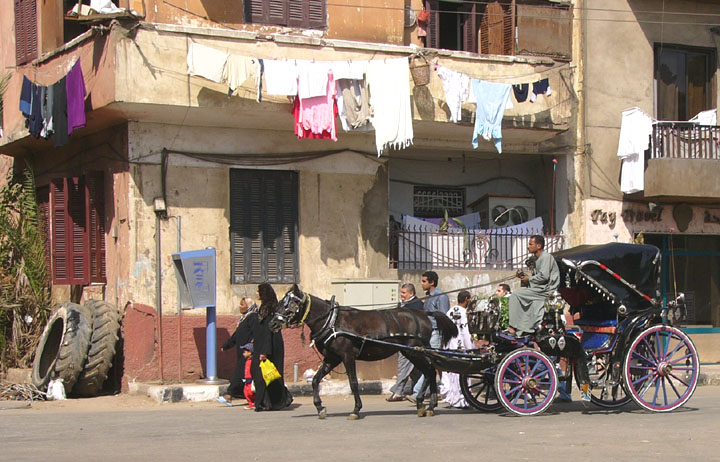 horse carriage
The 500,000 horses, donkeys and mules the Brooke reaches each year are a living testimony to the dedication and compassion of an extraordinary woman.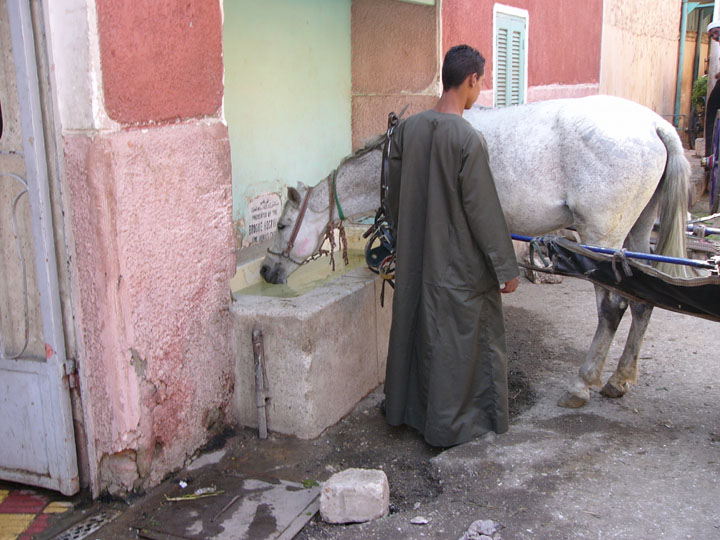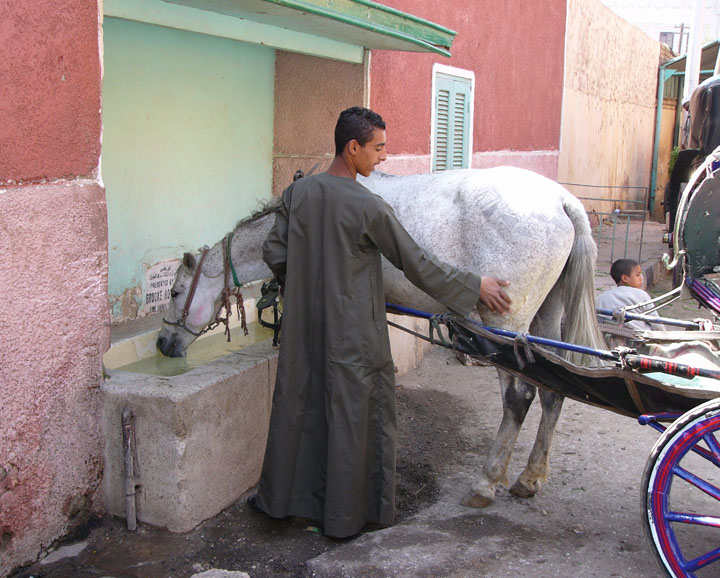 let the horse drink at the water fountain provided by the hospital
Operating in Egypt, India, Jordan and Pakistan, the Brooke delivers a unique blend of direct and very practical veterinary and welfare services through a network of mobile teams and field clinics. With more than 500 staff working in the field, the Brooke is by far the largest charity of its kind.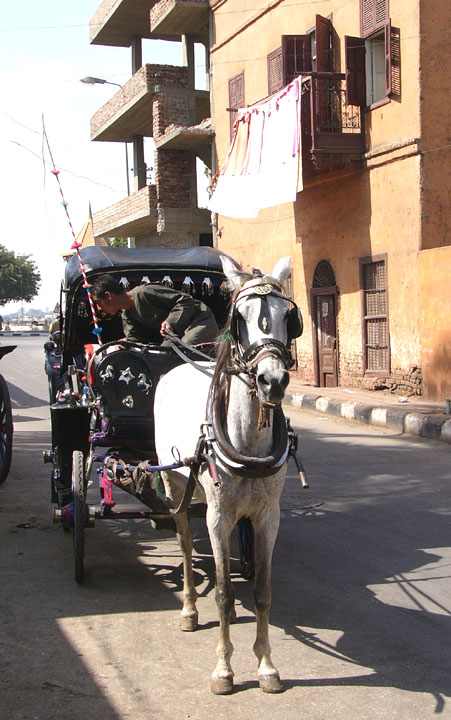 ready to go
The Brooke actively seeks to prevent health and welfare problems from arising in the first place, by educating and training the people who rely on their animals for survival. In addition to the veterinary work, our teams also undertake practical research to ensure the Brooke solutions remain effective, appropriate and sustainable.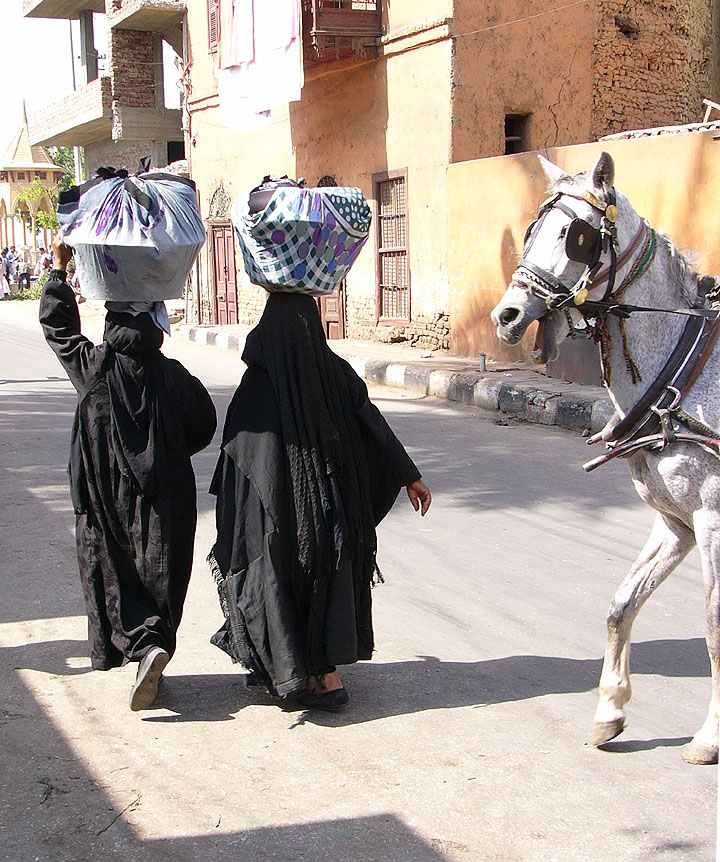 women can also carry cargo
The clinic in Luxor opened its doors in 1966. It is ideally positioned to treat the buggy horses that pull carriages carrying tourists along the Nile corniche as well as the donkeys pulling goods carts.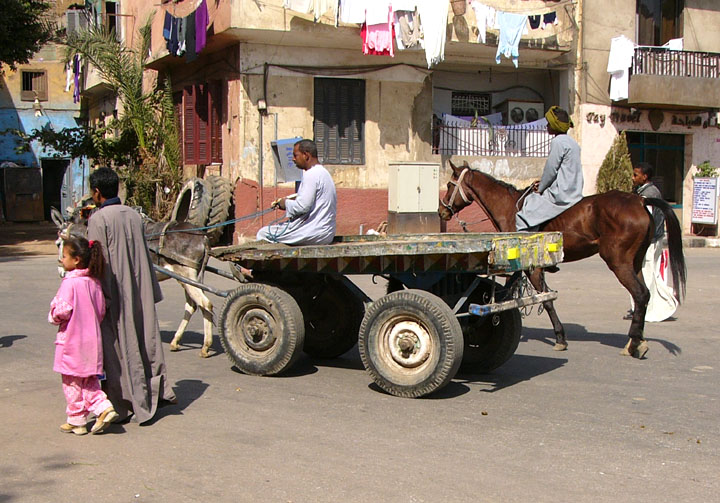 can pull or be ridden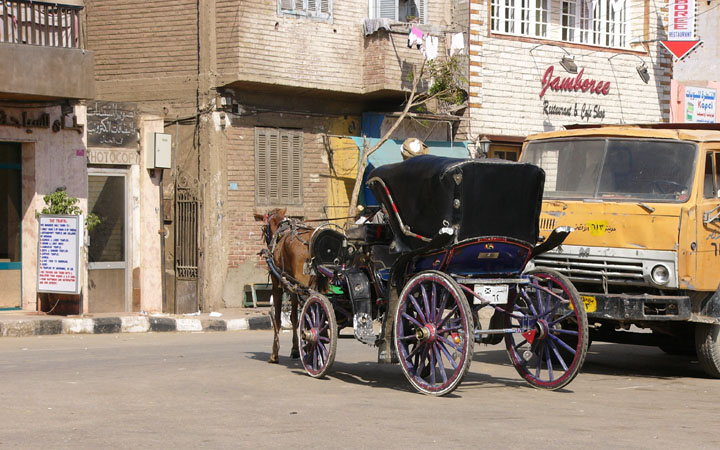 horse my be replaced by the truck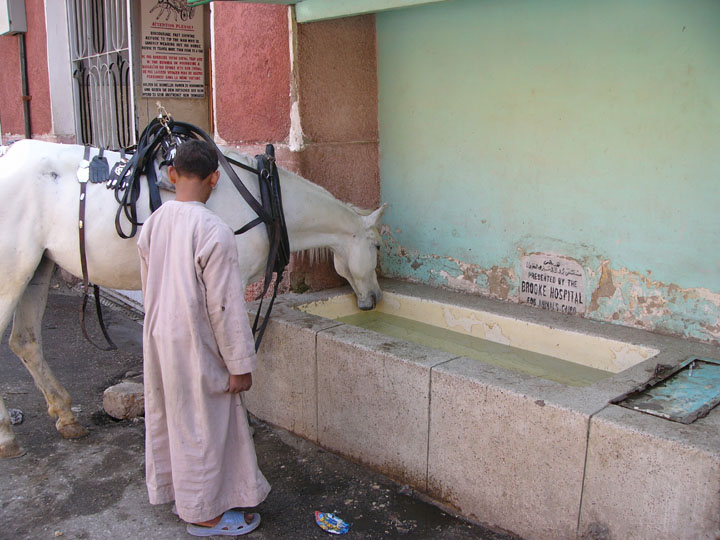 still drinking
---
---