Hieroglyphs
at
Edfu, Egypt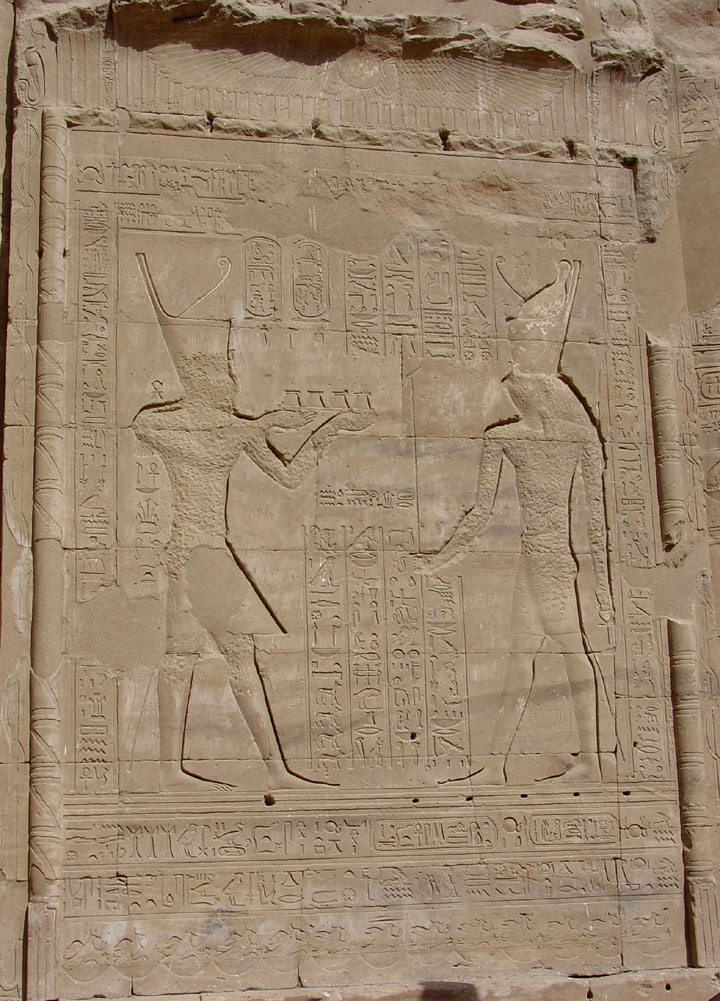 vertical hieroglyphs tell the name and the story of the gods
(these are read top to bottom)
Hieroglyphic writing first began around 5000 years ago. Egyptians wrote in hieroglyphs up to about 400 AD, after that they wrote in a short-hand cursive style called demotic.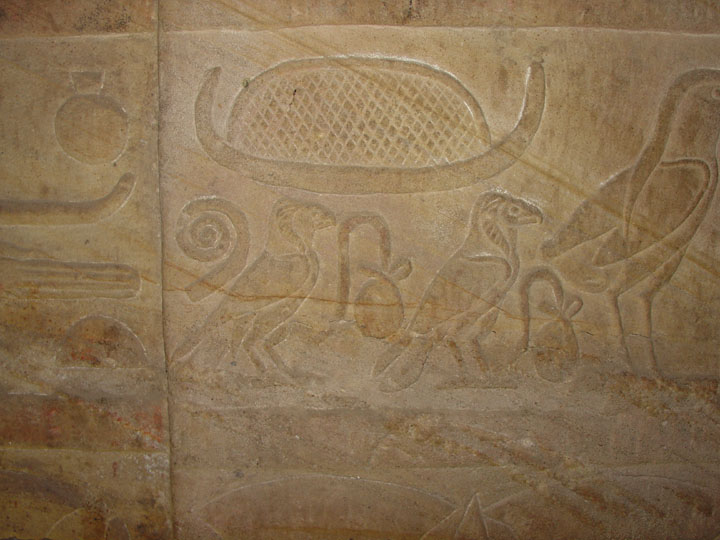 looking right, hence read from the right

Like our writing, hieroglyphs could be written from left to right. But sometimes they were read right to left, or even in up and down columns. You can tell which way hieroglyphs are supposed to be read by looking at the people, plants, and animals. If they face left, start reading at the left. If they face right, start reading from the right.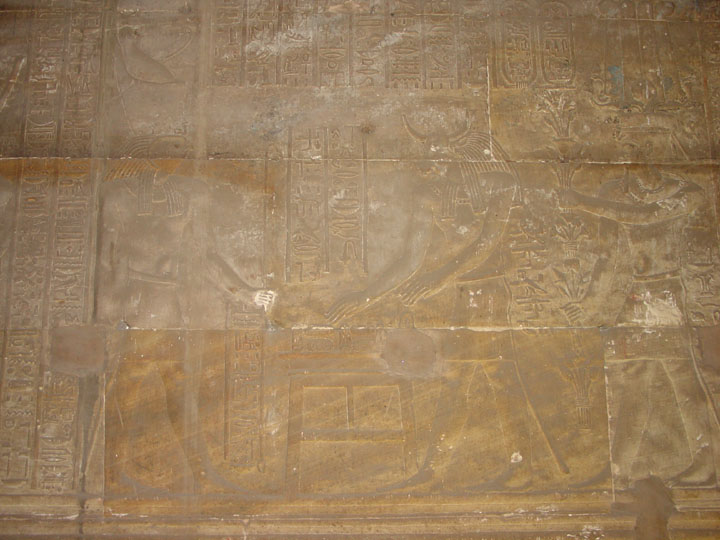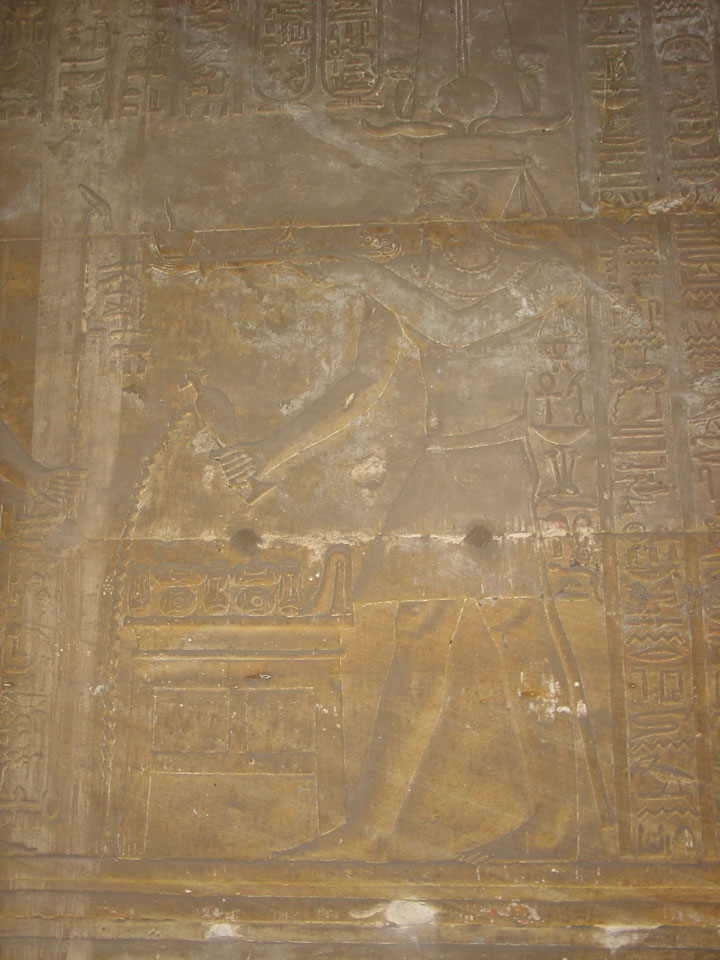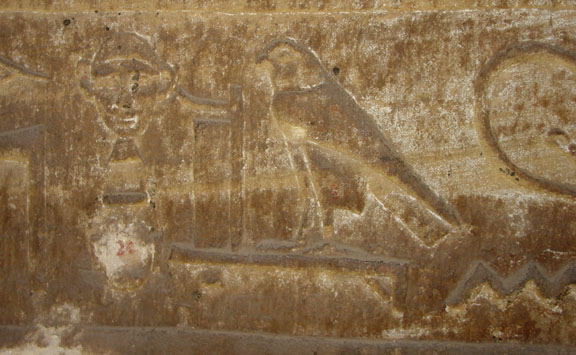 looking left, hence read from the left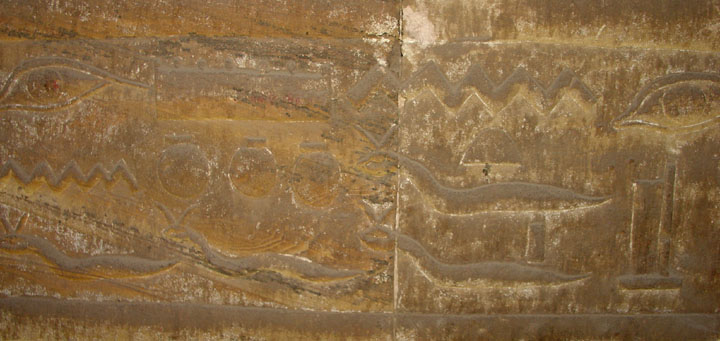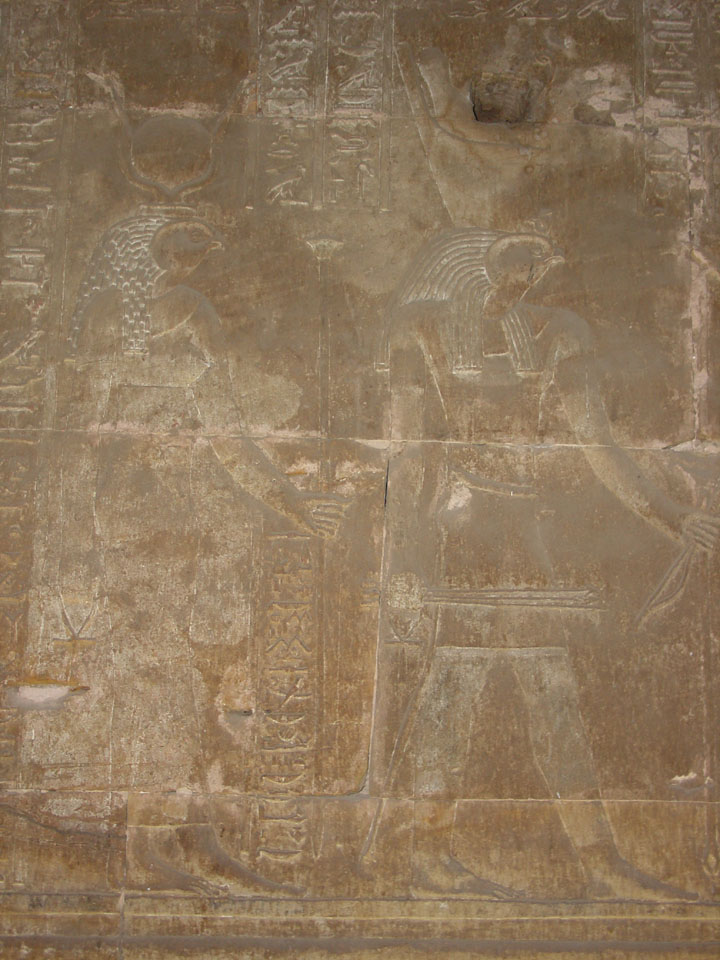 Horus figures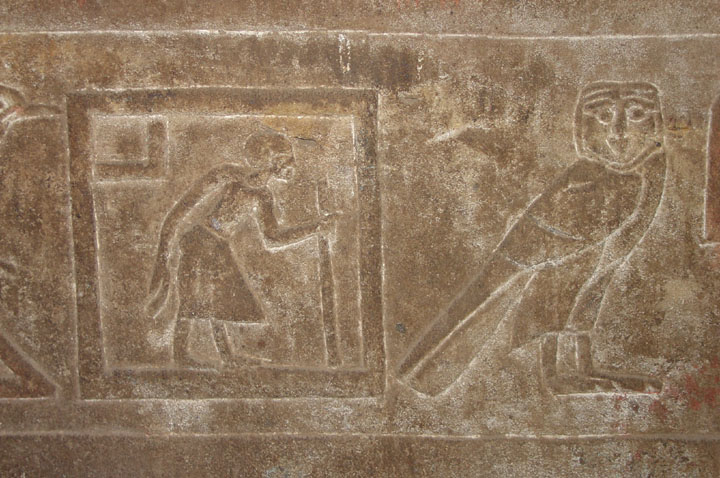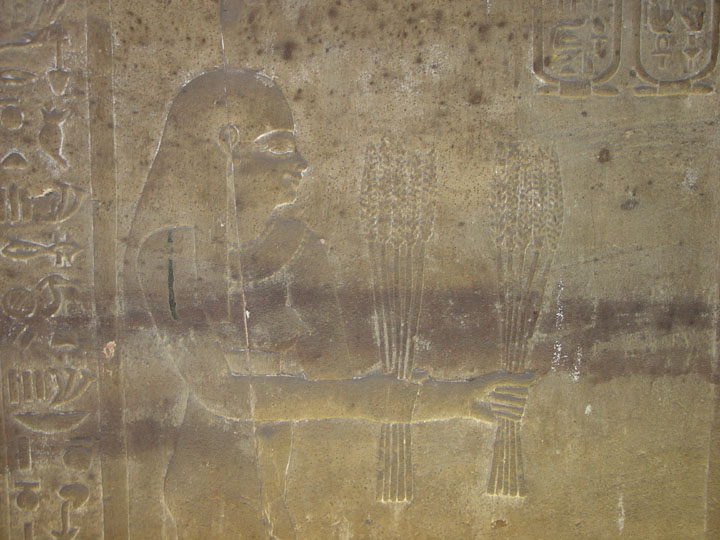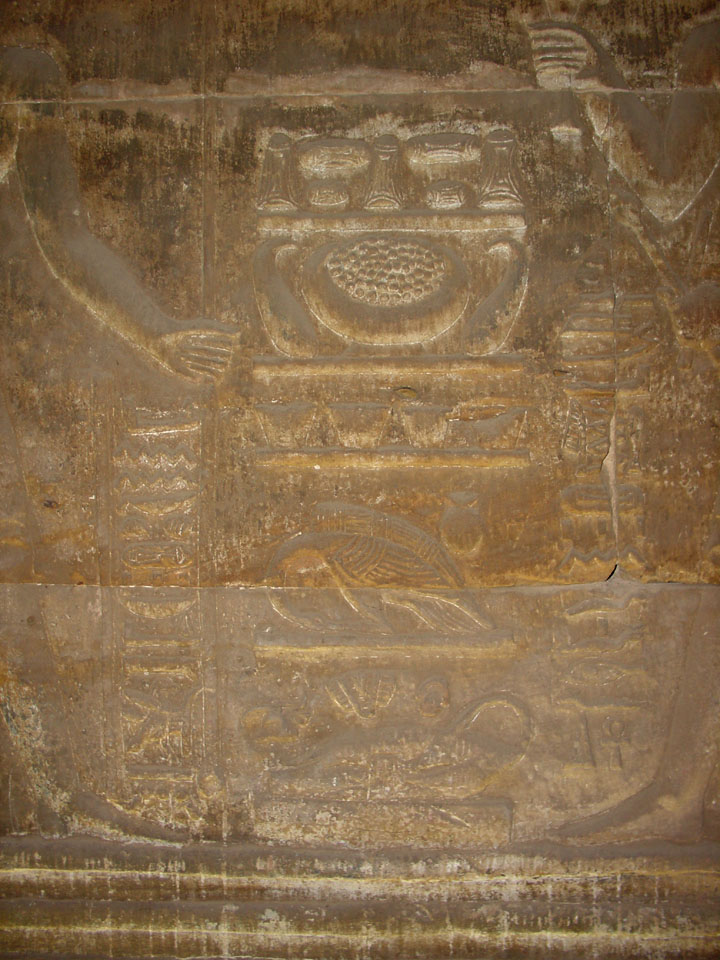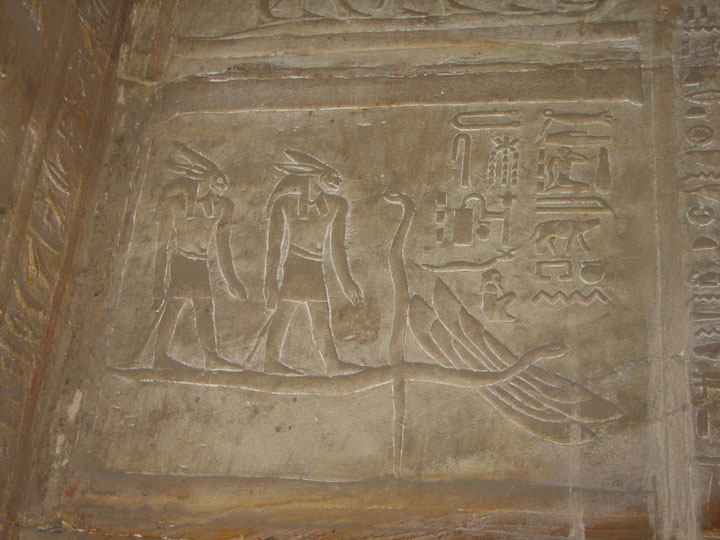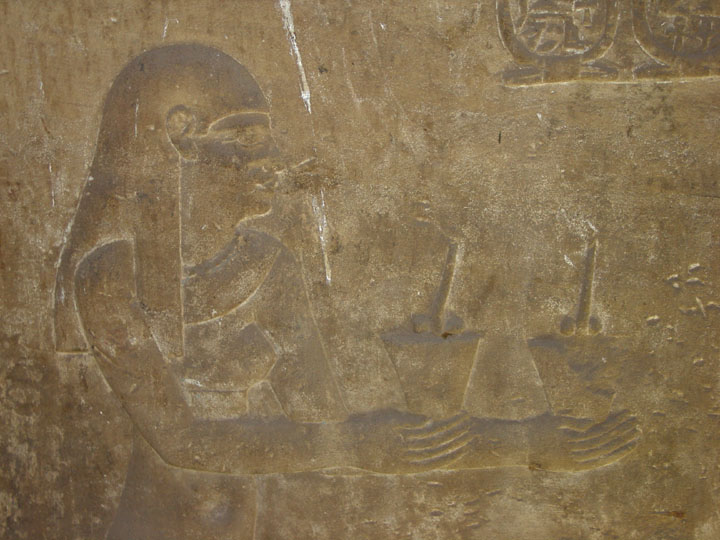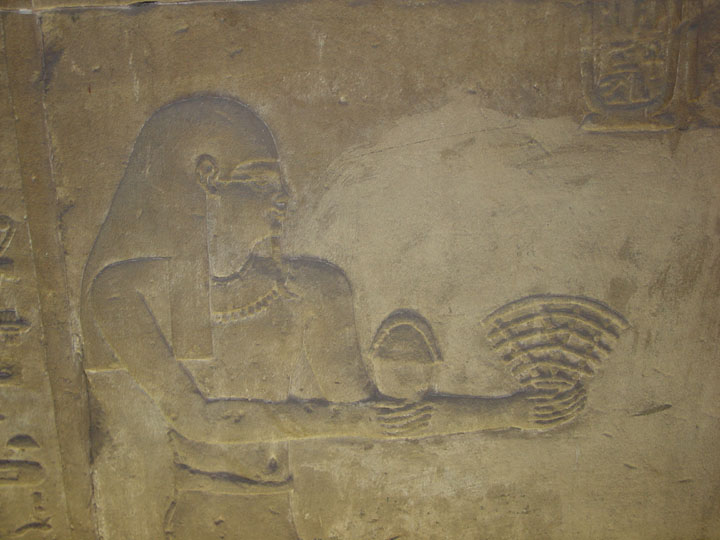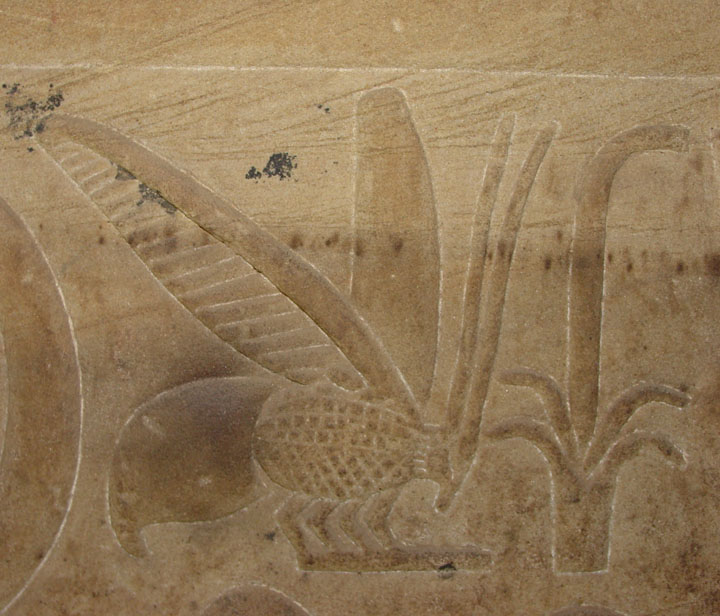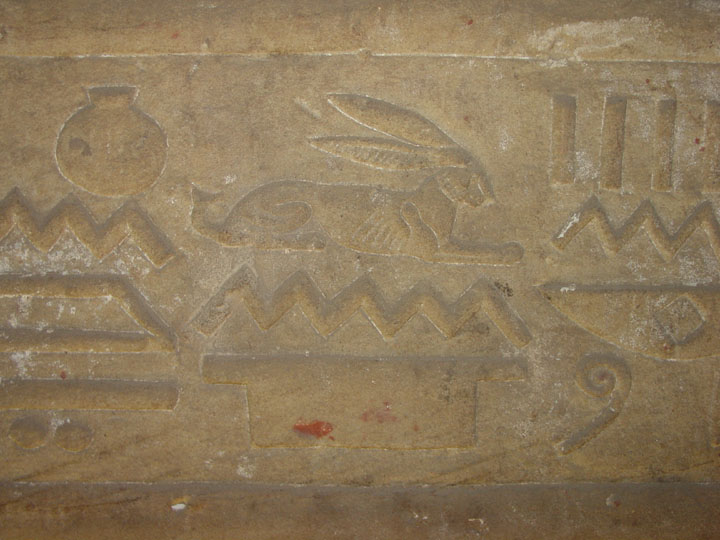 When Egyptians wrote, they didnít just write one hieroglyph after the other, like letters in a word. They arranged them neatly in rows and columns to look nice.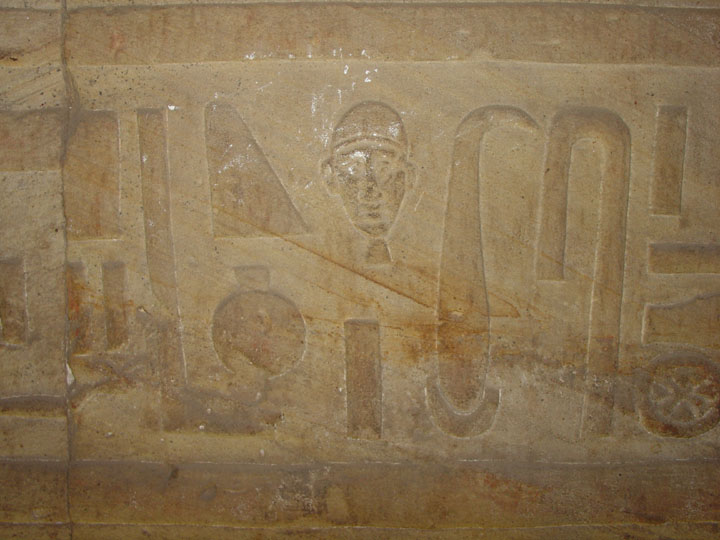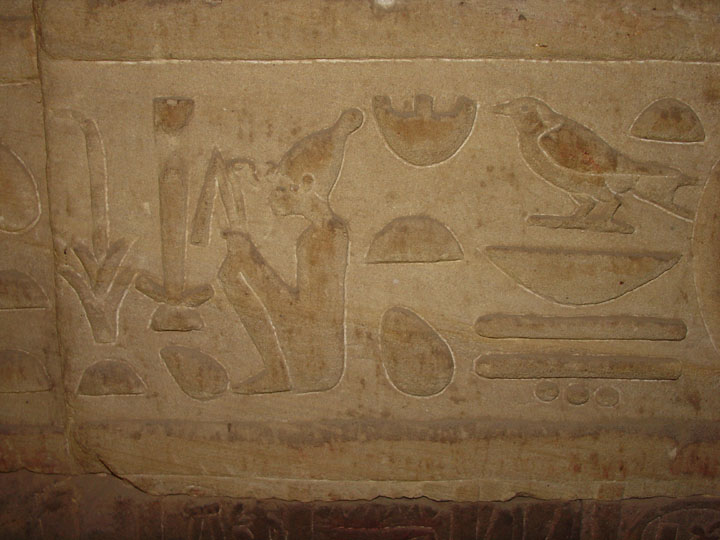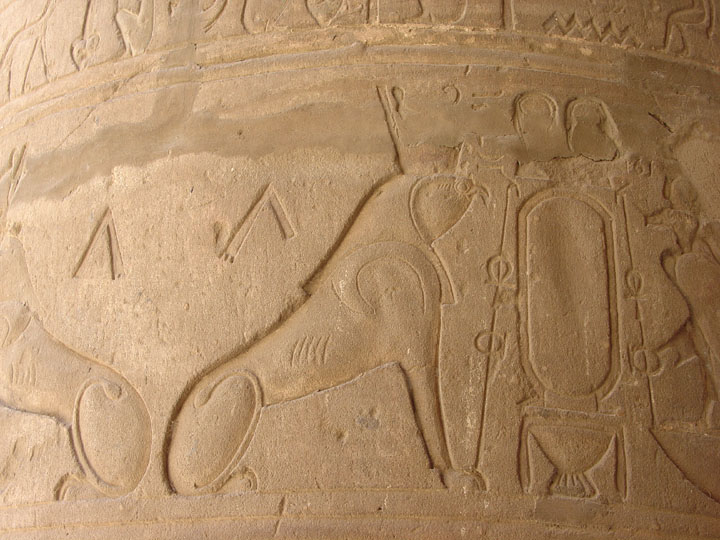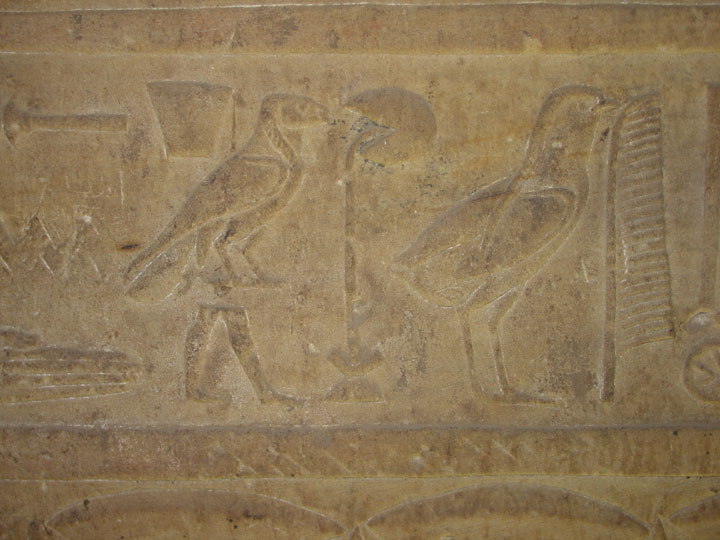 ---
---