Temple Complex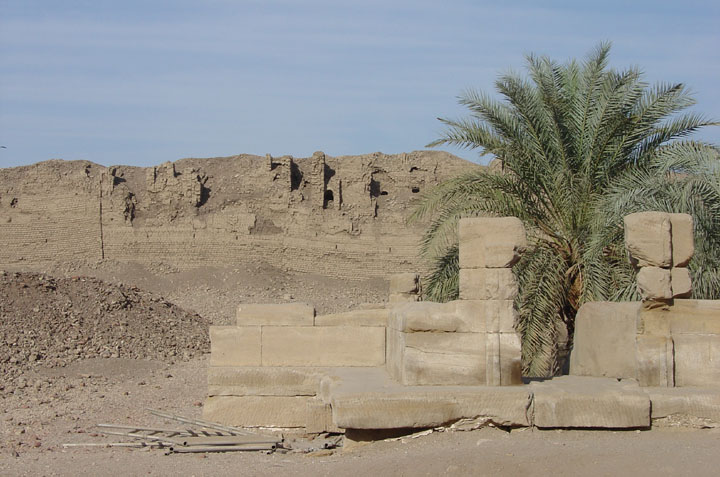 the complex has been excavated from the ruins of the old city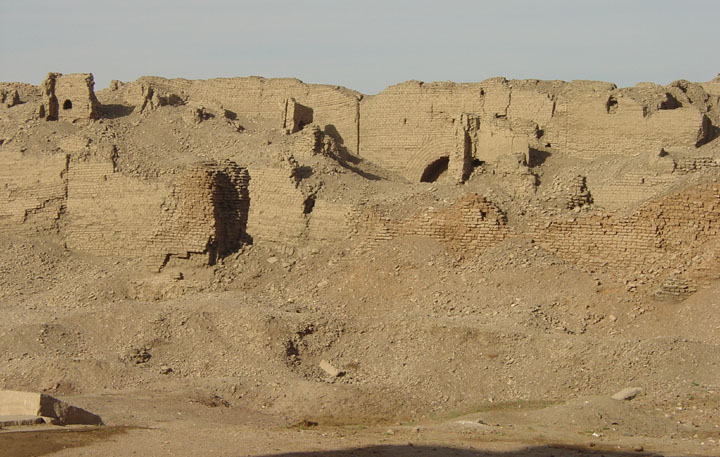 the brick arches of the old Roman city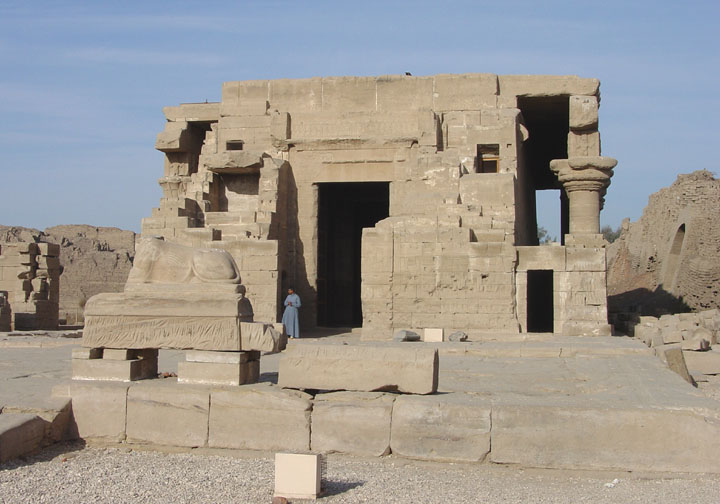 birth-house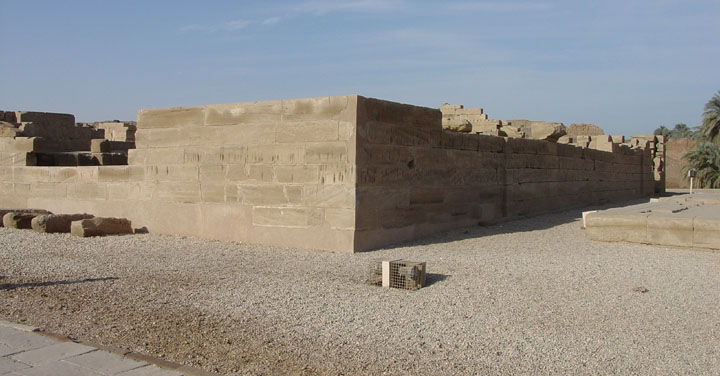 sanitarium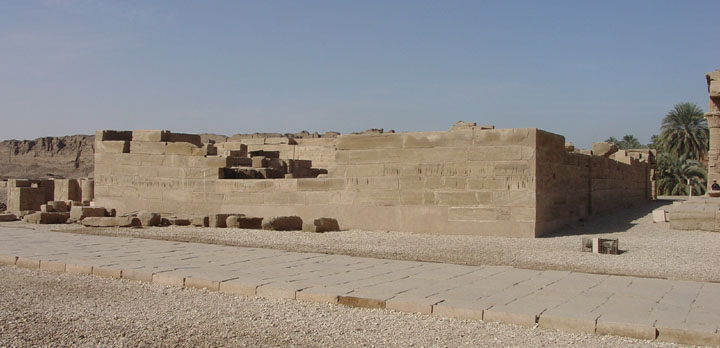 Next to the ruined Coptic church are the mud brick remains of a sanitarium, thought to be the only one still extant. It had benches around its sides where the sick rested waiting for cures affected by the priests. A rectangular sacred lake is in the south-western corner of the temple precinct.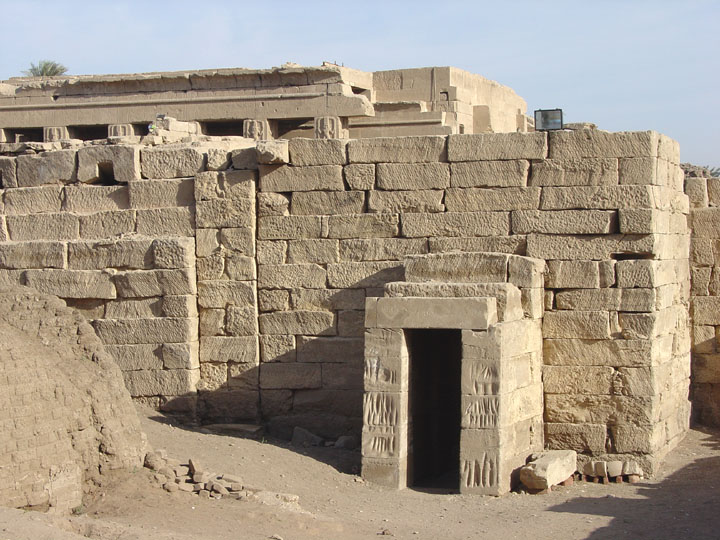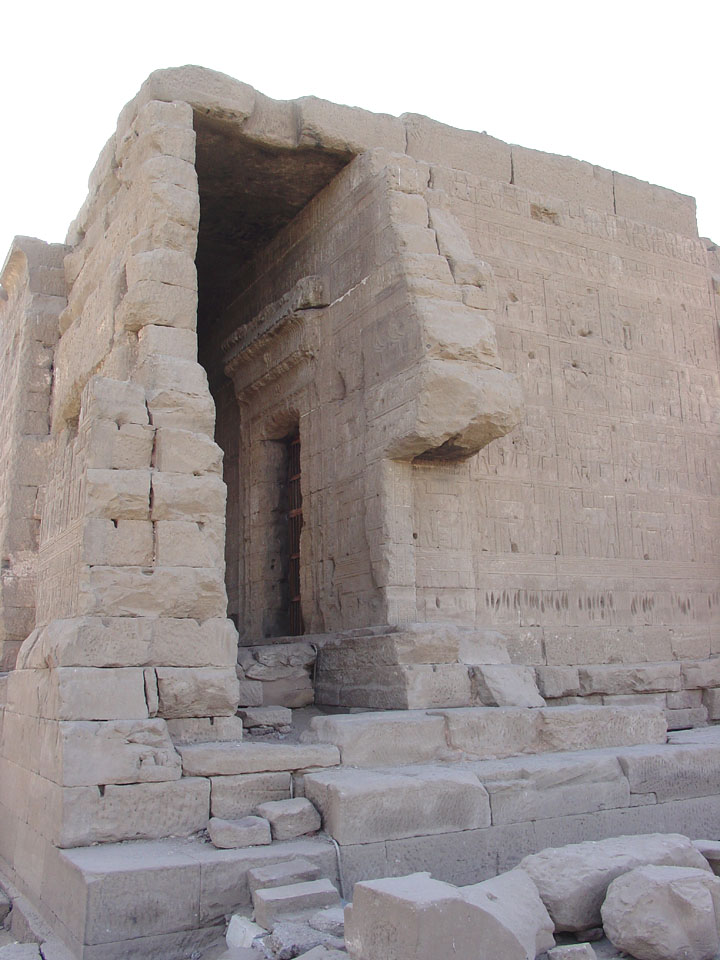 ---
Hieroglyphs of the Hathor temple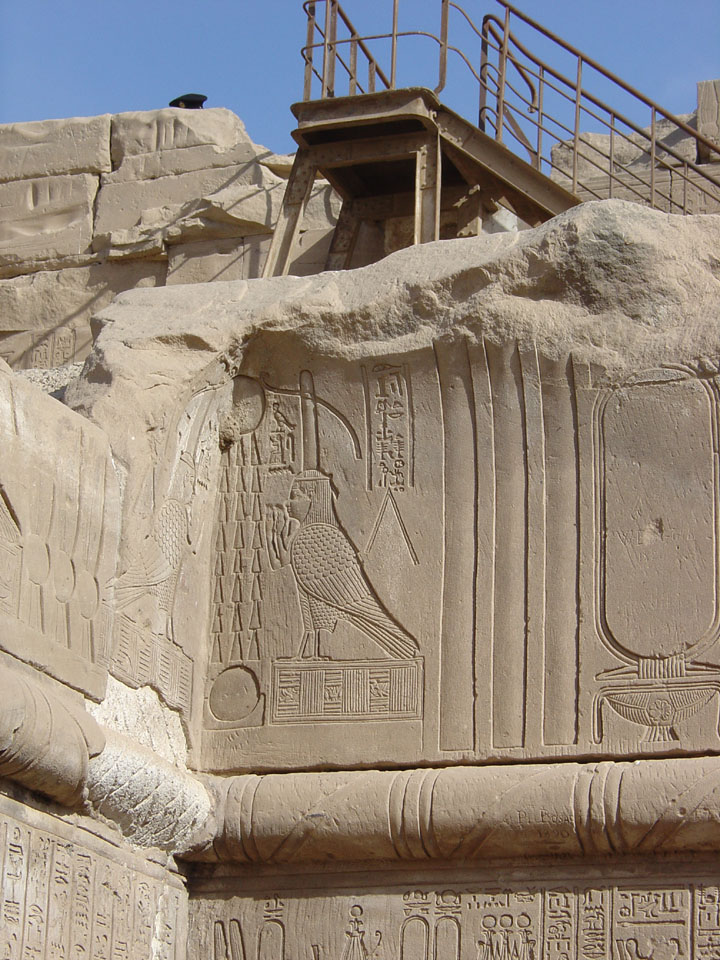 within the temple are many hieroglyphs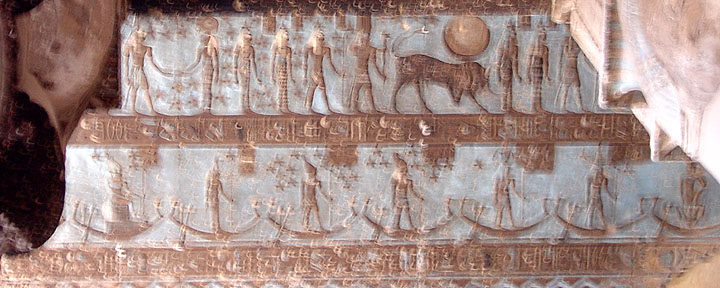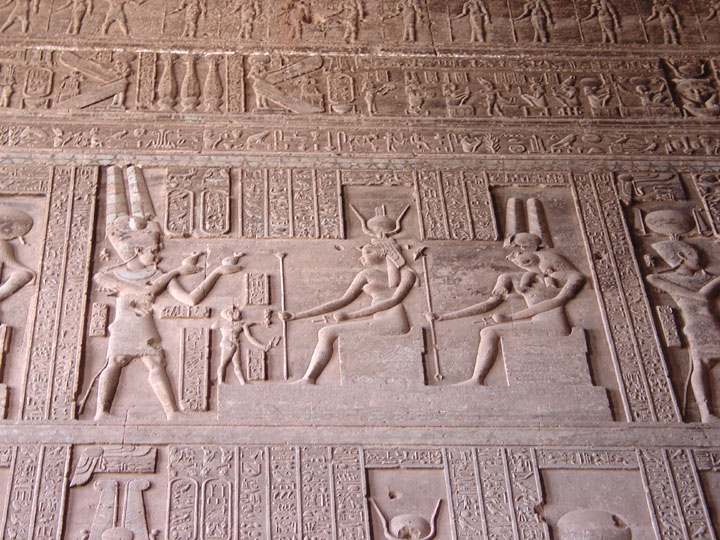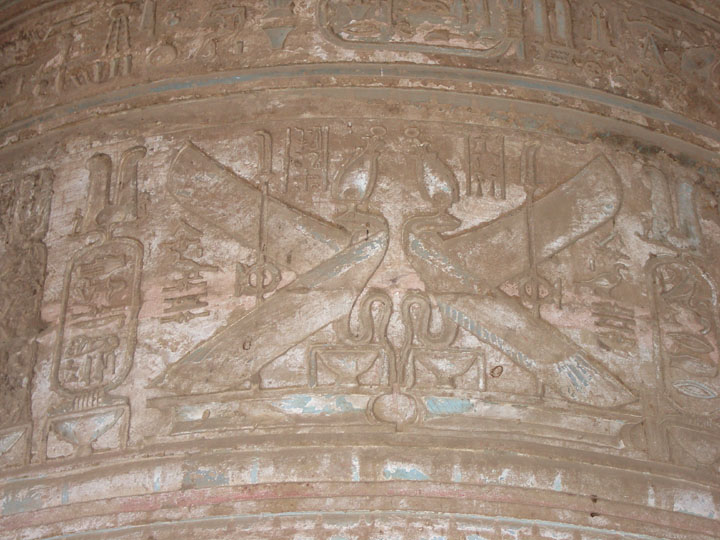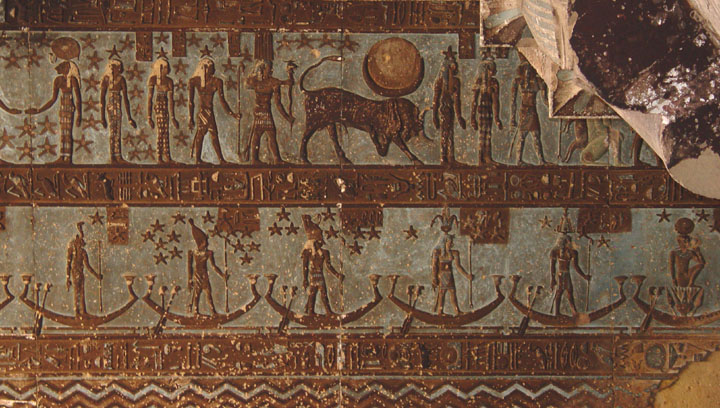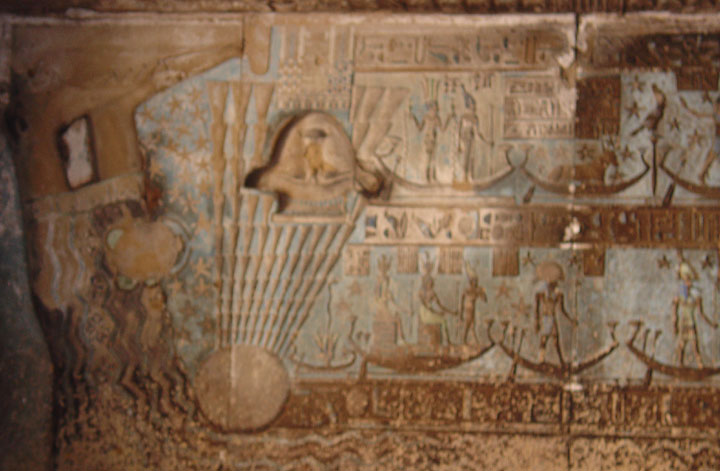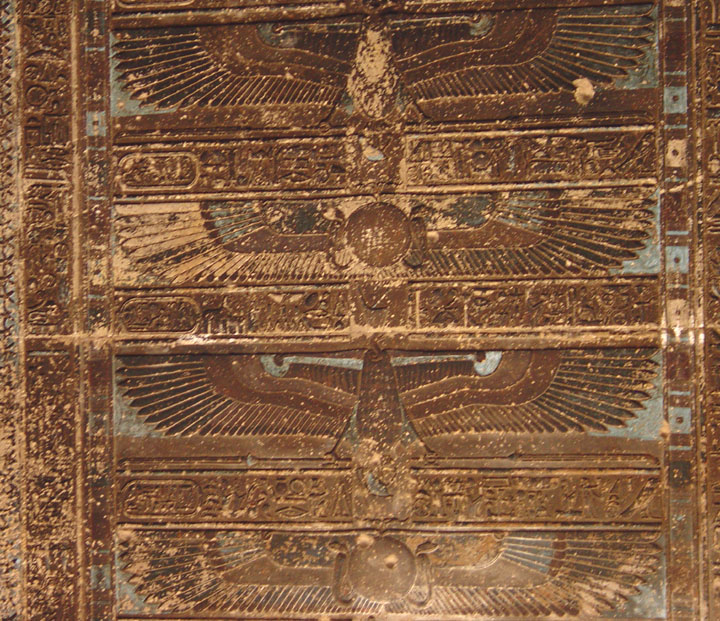 ceiling markings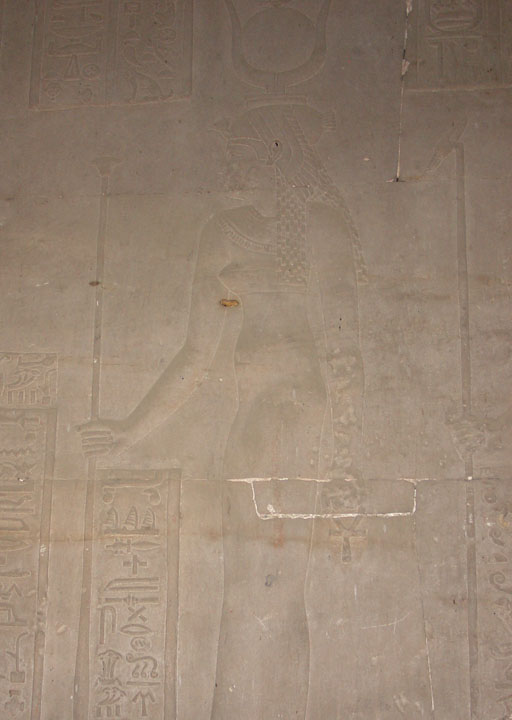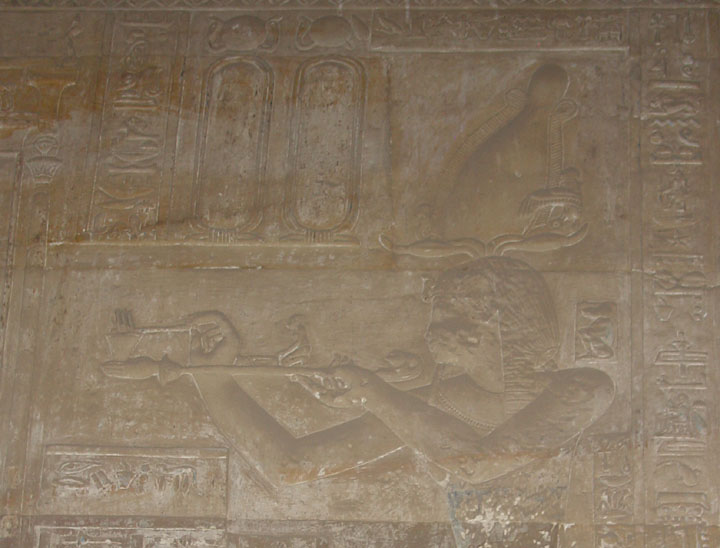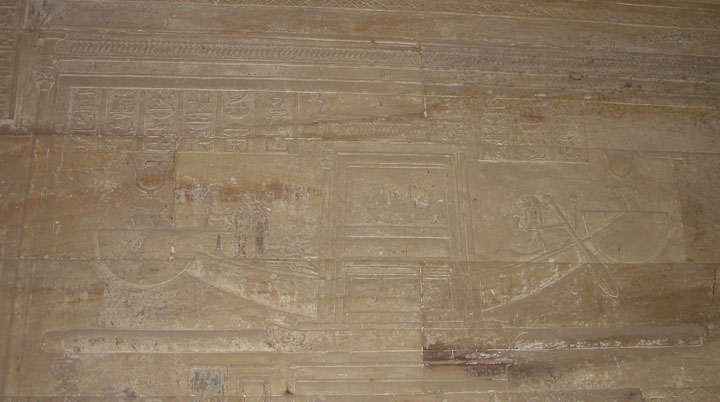 solar barque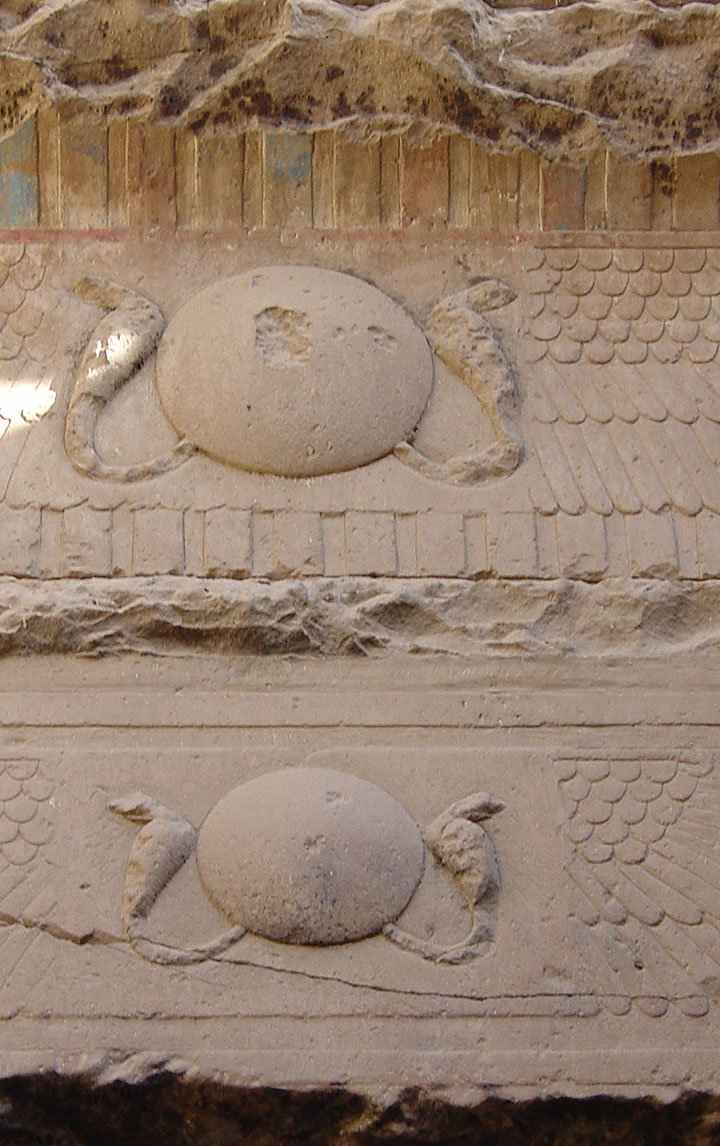 over the doorway
---
Temple of Isis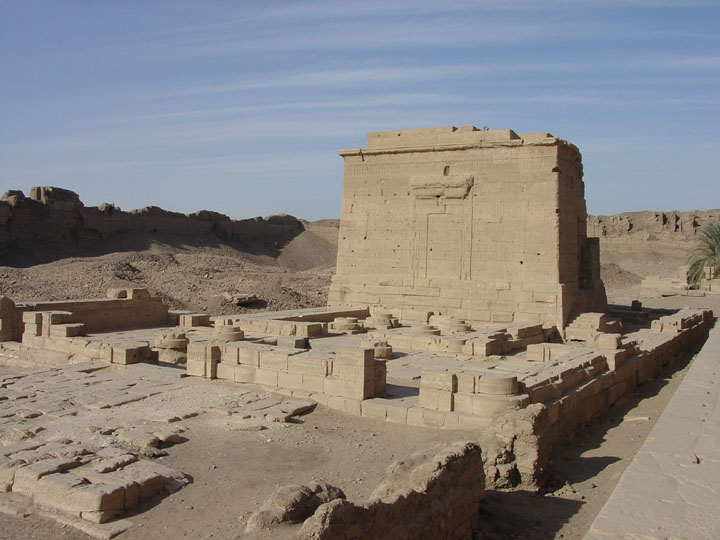 Behind the Temple is an Iseurn, a small temple dedicated to the goddess Isis .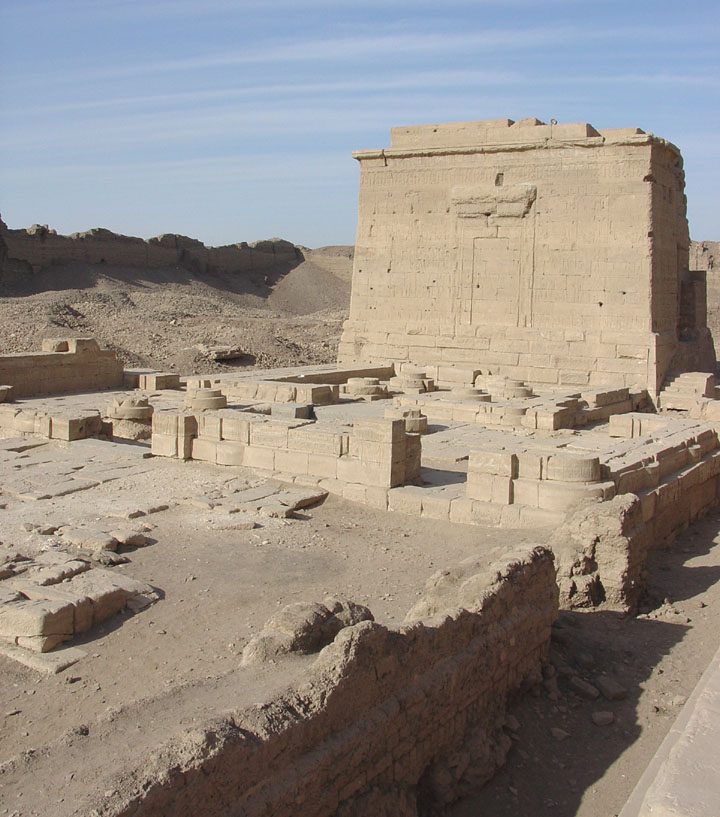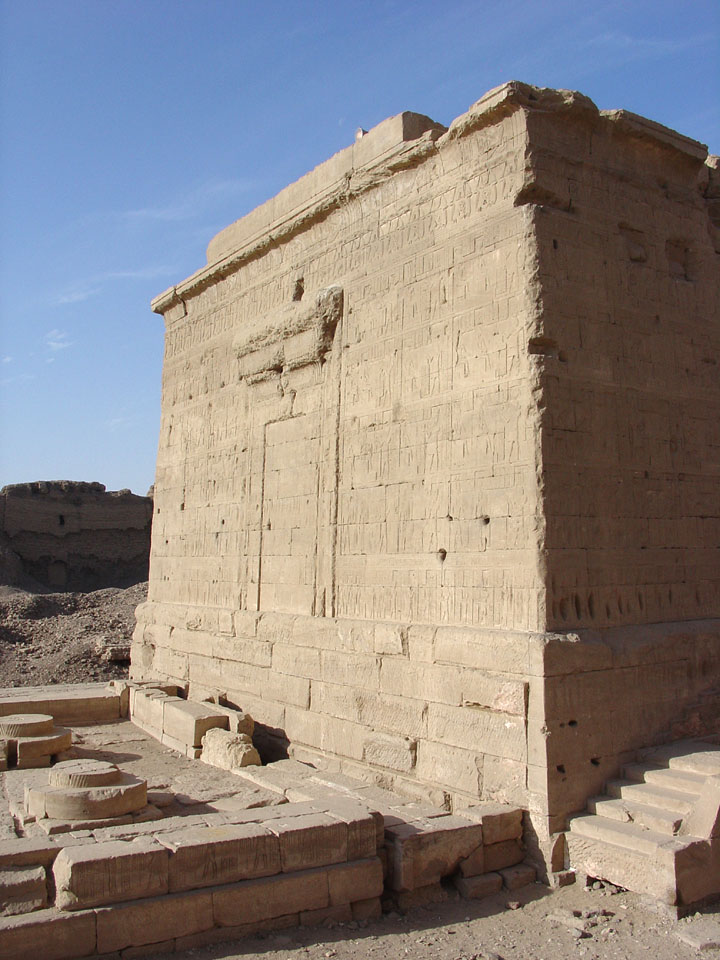 ---
---