Clinton School of Public Service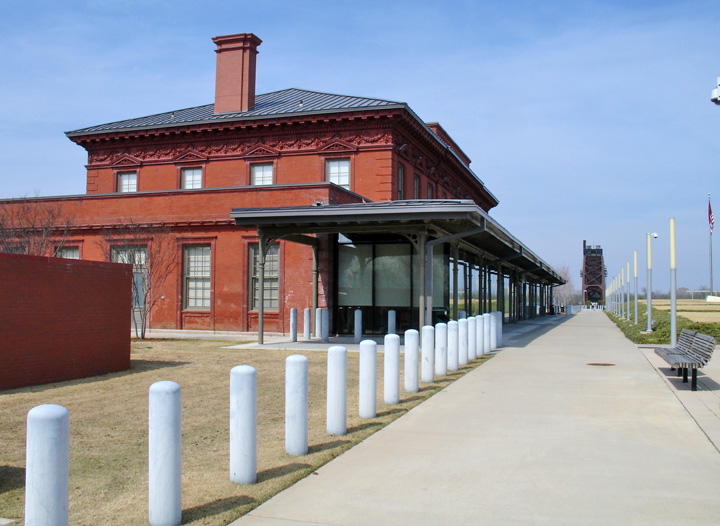 The Clinton School of Public Service in the former train station
The Clinton School of Public Service is a branch of the University of Arkansas System and is the newest of the presidential schools. It is located on the grounds of the Clinton Presidential Center in Little Rock. The school is housed in a former Chicago, Rock Island and Pacific Railroad station built in 1899.

Former Senator & Governor David Pryor was named as the school's first Dean. He stepped down from his position as dean in February 2006 but retained the title and active position of Founding Dean. James L. "Skip" Rutherford was appointed to succeed David Pryor (Rutherford's mentor) when he was named Dean on April 12, 2006.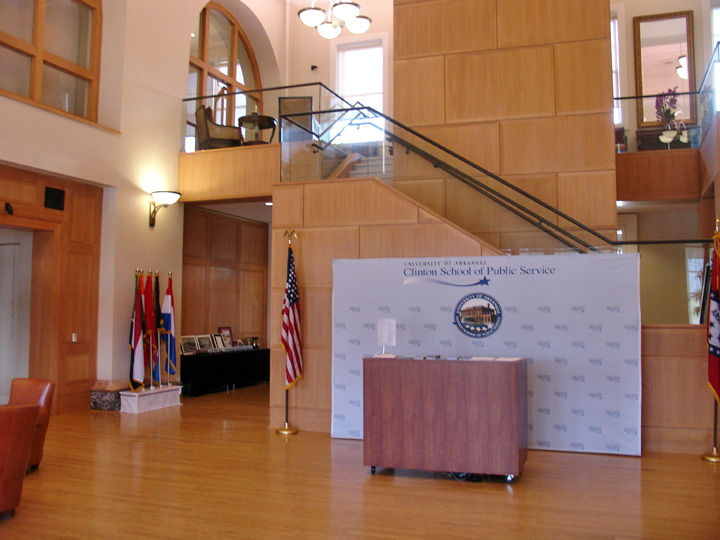 lobby of the Clinton School of Public Service
The Clinton School is a graduate school offering its students a Master of Public Service degree. The mission of the school is to "to educate and prepare individuals for public service, incorporating a strategic vision, an authentic voice, and a commitment to the common good." The program is unique within the Presidential Schools for its emphasis on practical courses, which include a practicum, summer internship, and capstone project. The school is further singular for its emphasis on leadership for social change, preparing students to become leaders in the public, private, and non-profit sectors, as well as create bridges amongst those sectors. The Clinton School emphasizes equity, as opposed to the emphasis of efficiency in public administration schools and effectiveness in public policy schools.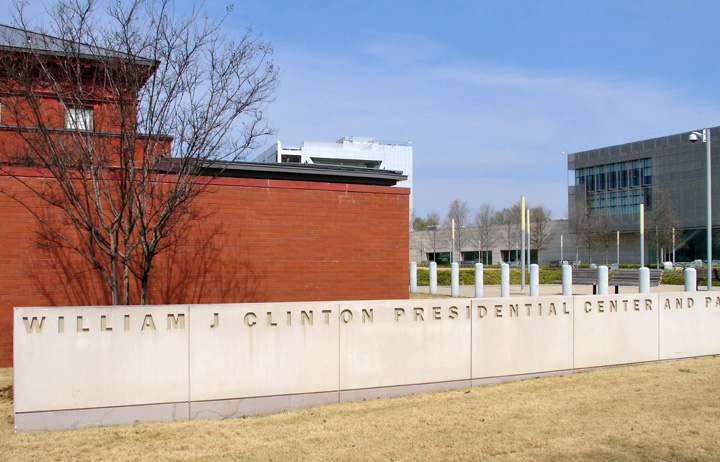 as part of the William J Clinton Presidential Center
The Clinton School admitted 16 students from around the globe in its inaugural class in 2005. The school has made its public forums with Charles Ogletree, Judge Robert Carter, and John Edwards available to AETN. Other guest speakers in the Clinton School's notably bipartisan and frequently apolitical speaker series have included Henry Kissinger, Supreme Court Justice Stephen Breyer, Congressman and civil rights leader John Lewis, Senator John Danforth, famed Republican strategist Benjamin Ginsberg, among others. President Clinton is said to make regular appearances at the school during which he meets with students in a roundtable format. The school has continued to offer public speakers and will be offering a certificate program as well as short courses for the public.

In addition to its educational efforts, the school has also taken a strong role in advocating in the areas of public policy.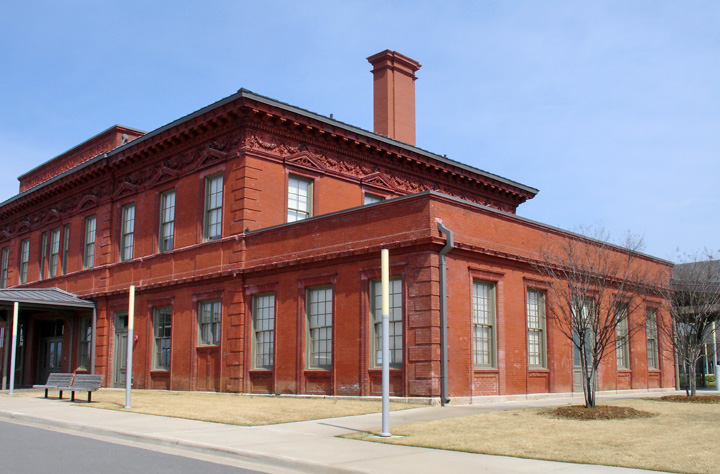 The Clinton School of Public Service
In its second class, the Clinton School admitted 22 students. The enrollment pattern is in keeping with the two other presidential schools that are coupled with presidential libraries. By comparison, the Lyndon B. Johnson School of Public Affairs started in 1970 with 18 students and now has 312; the George Bush School of Government and Public Service began in 1997 with 19 students and now has 125.

The school also recently announced that former Vice President Dan Quayle, former Secretary of State Madeleine Albright, ABC's George Stephanopoulos and David Eisenhower, grandson of President Dwight D. Eisenhower, highlight a list of guest lecturers scheduled for public programs and speeches at the school this fall. The school will have more than 25 public programs this fall in Little Rock, including national conferences on philanthropy, politics and history.
Text from Wikipedia
---
---