Cathedral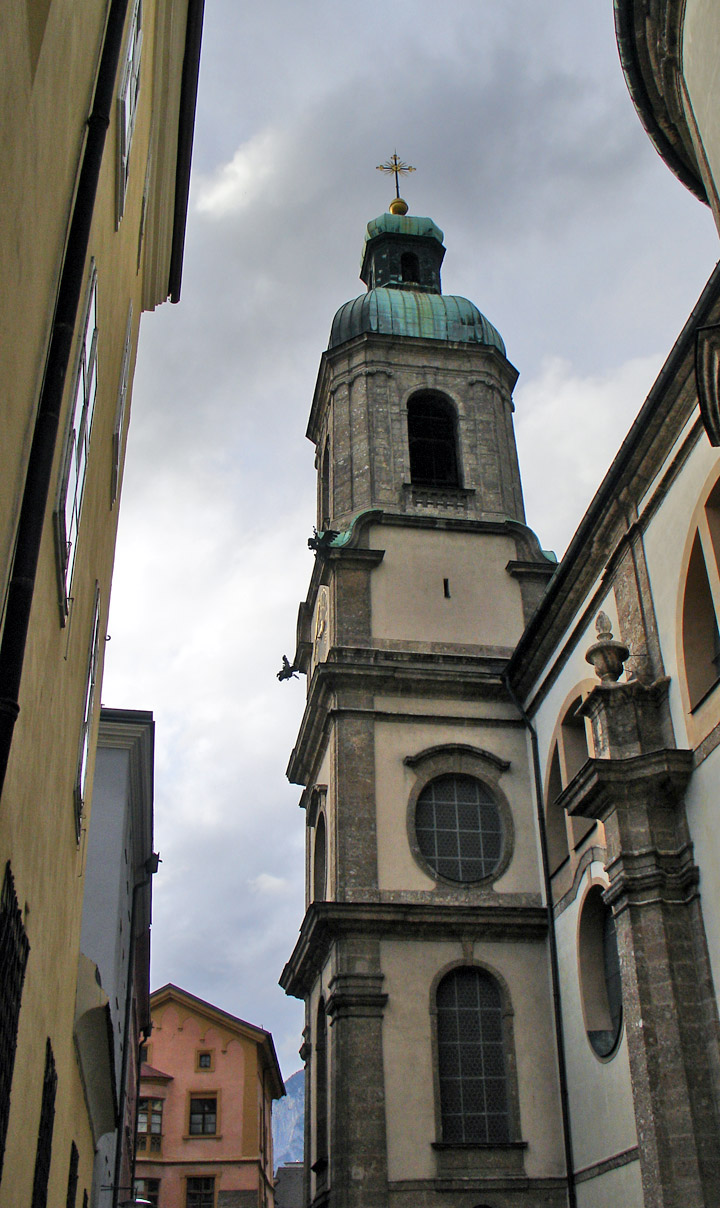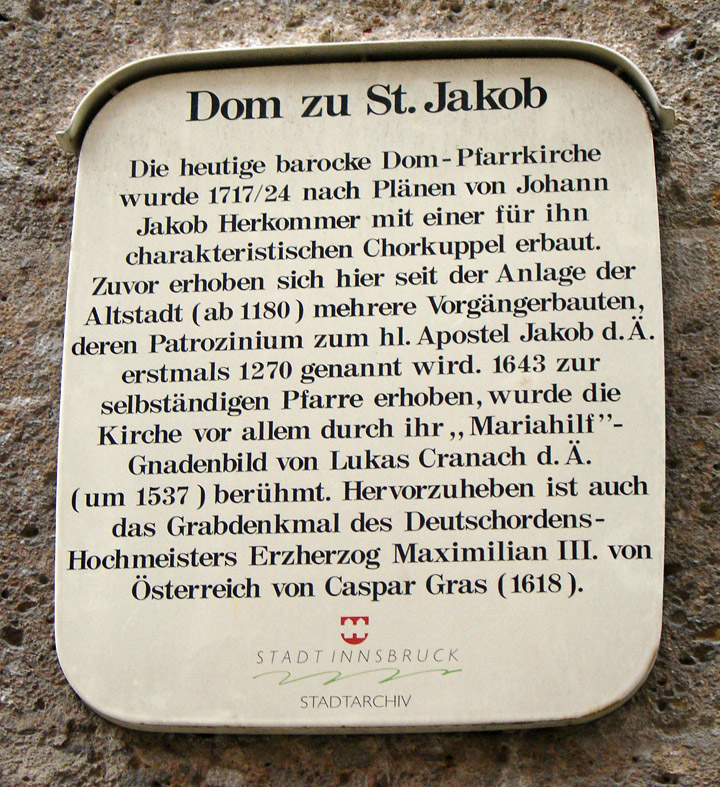 The Domkirche zu St. Jakob (Cathedral of St. James) is the cathedral of Innsbruck, Austria.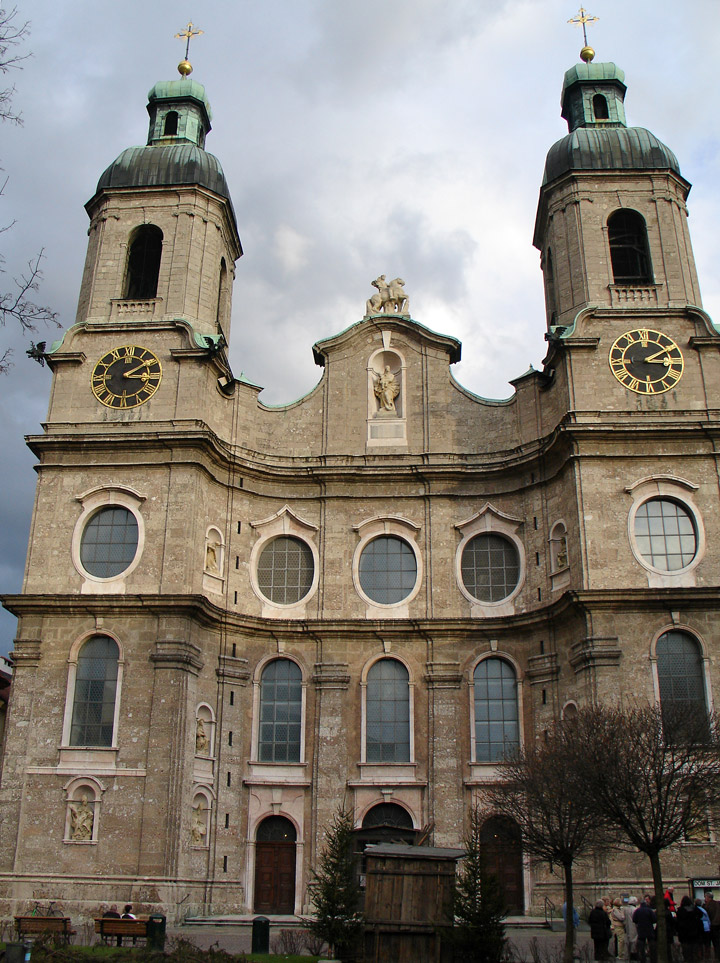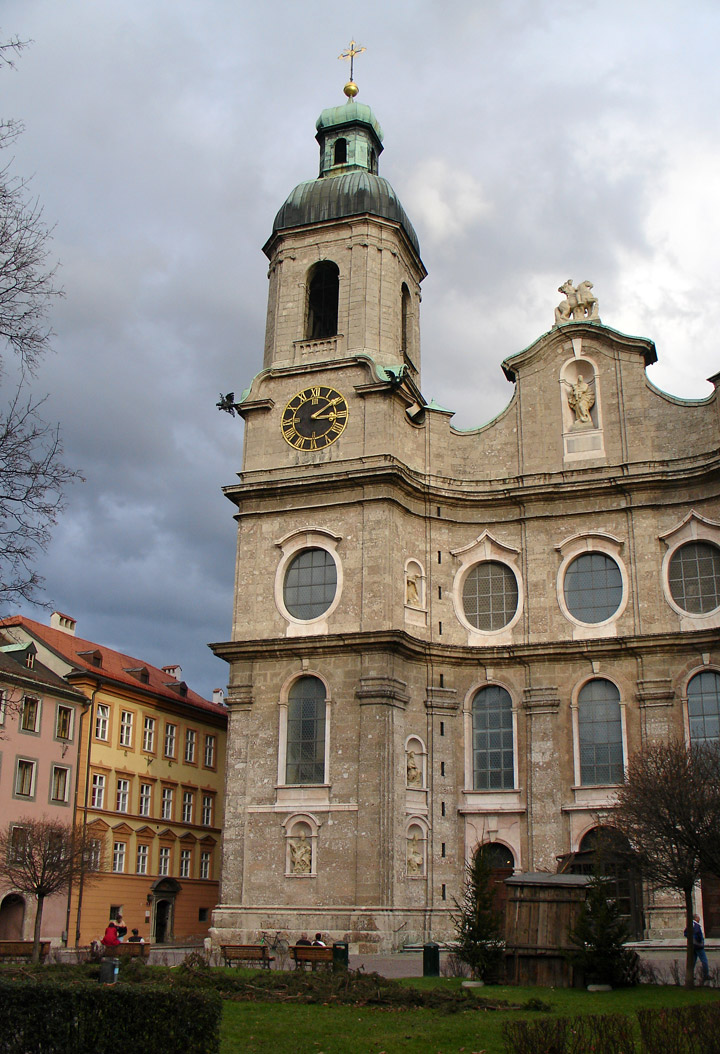 Based on designs by the Baroque architect Johann Jakob Herkommer, the Domkirche dates from 1717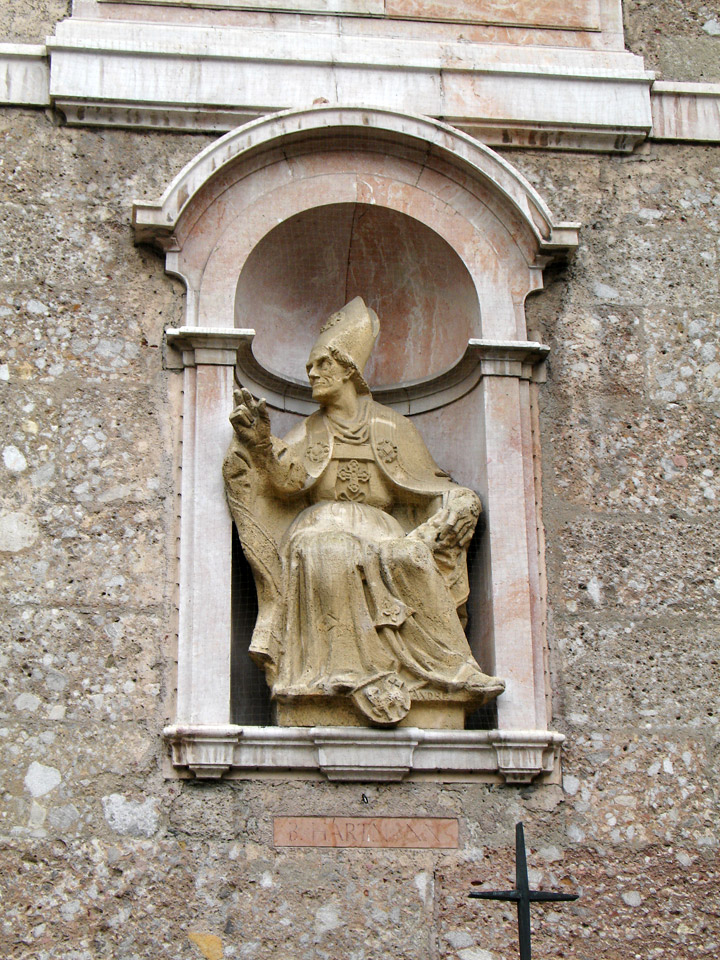 The church was heavily damaged during World War II, but has since been restored.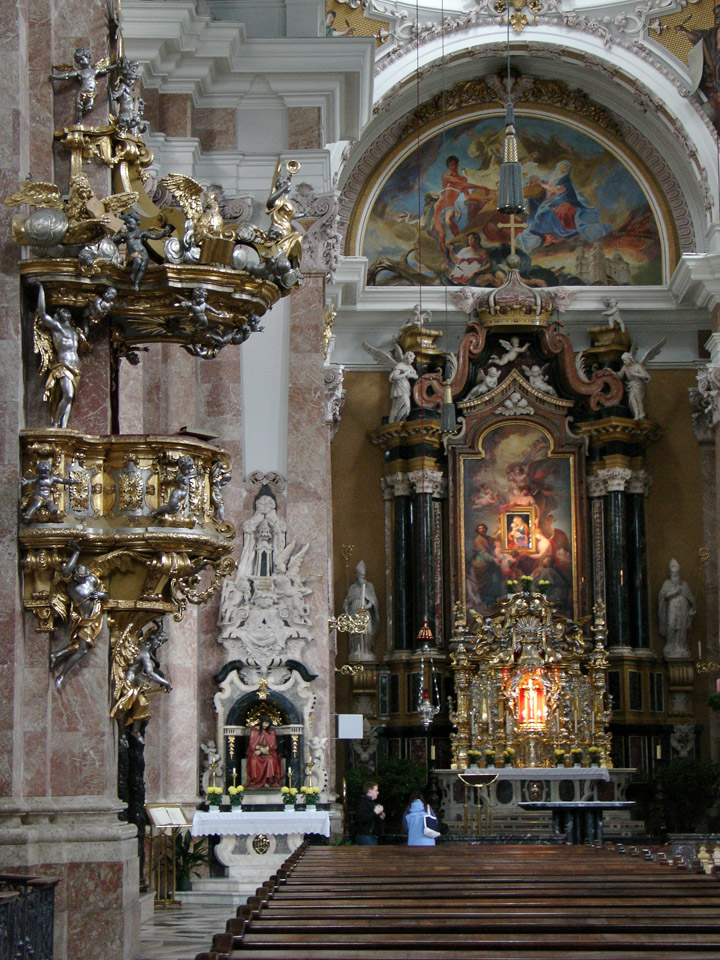 rebuilt between 1717 and 1724 on the site of an earlier Gothic church.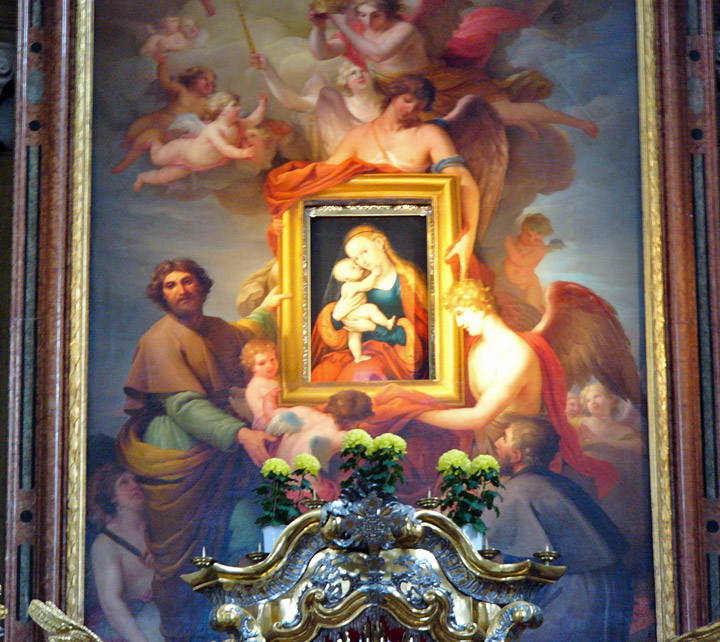 The main attraction of the cathedral is the high-altar painting of Maria Hilf (Mary of Succor) by Lucas Cranach the Elder.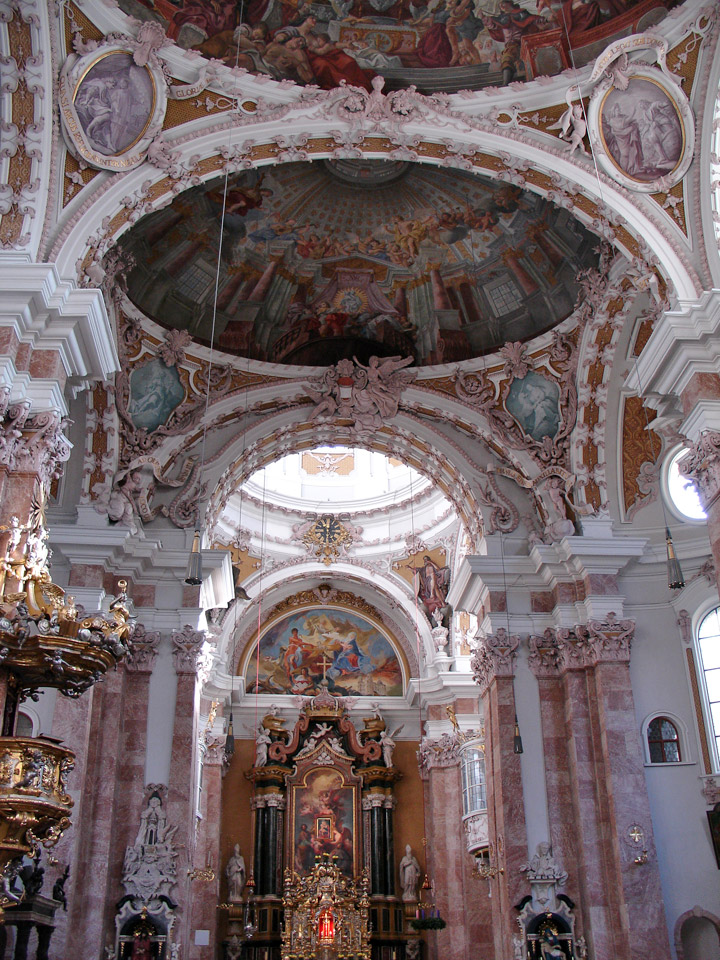 The cathedral is roofed with domes and features a lavish Baroque interior.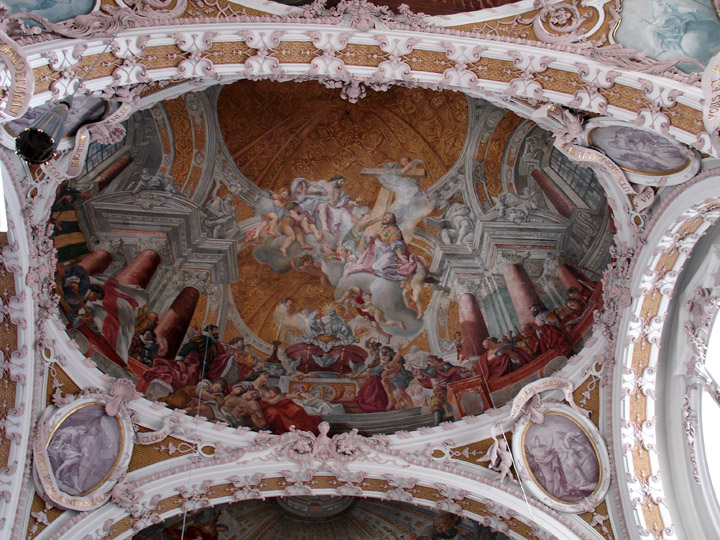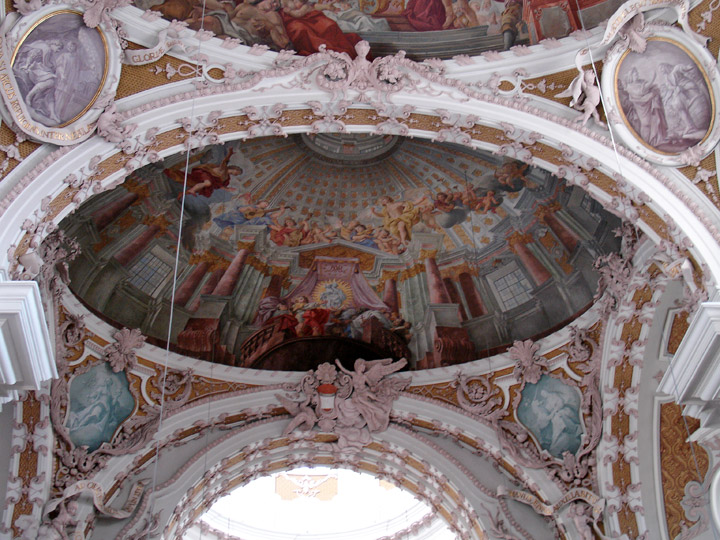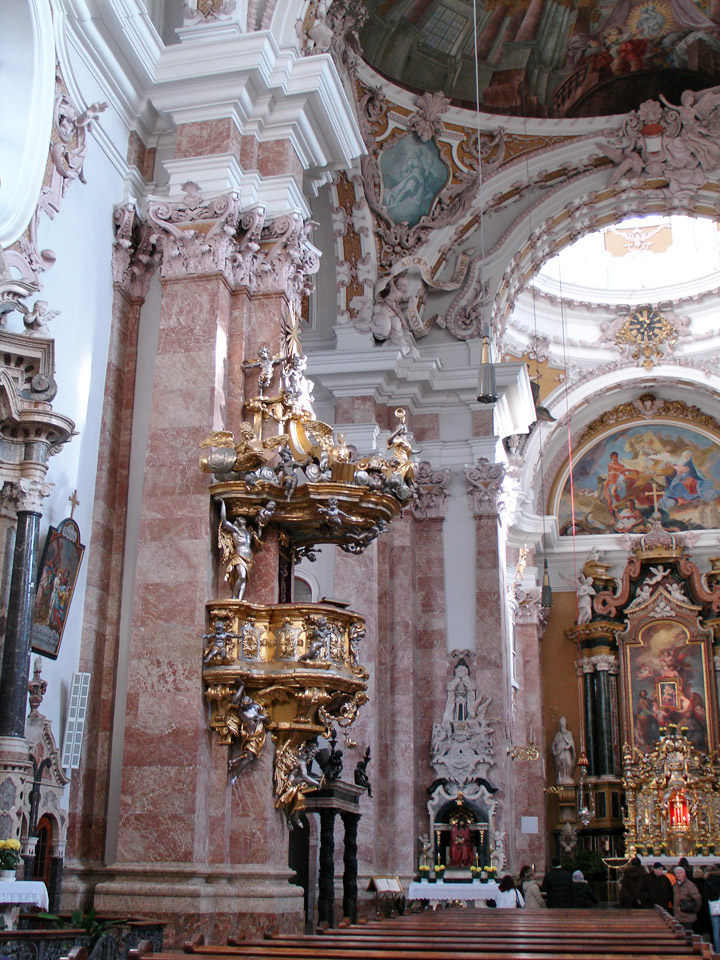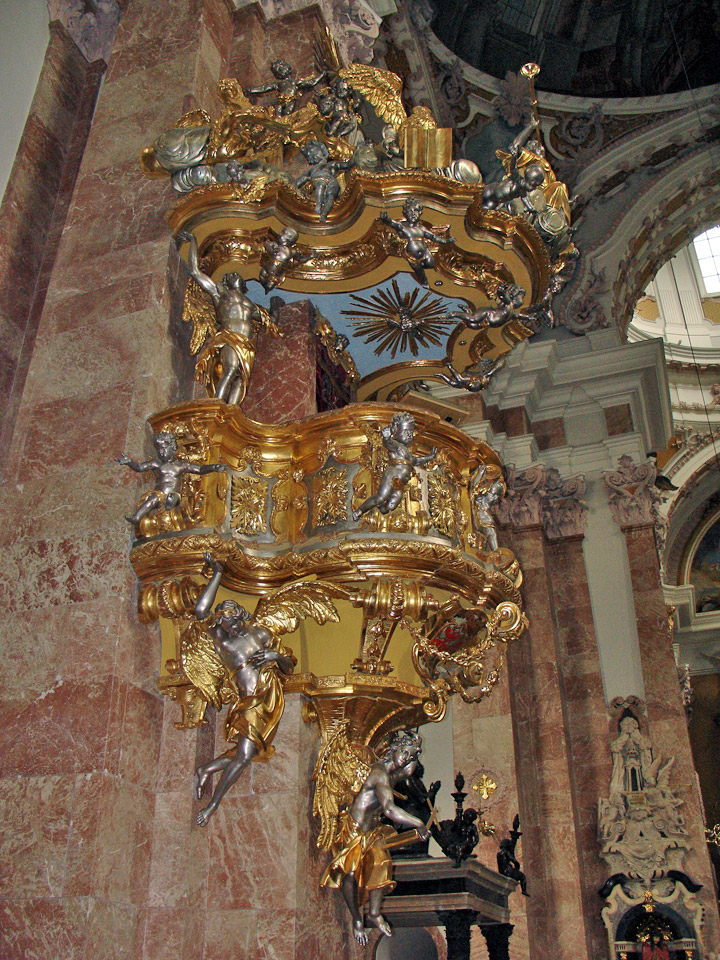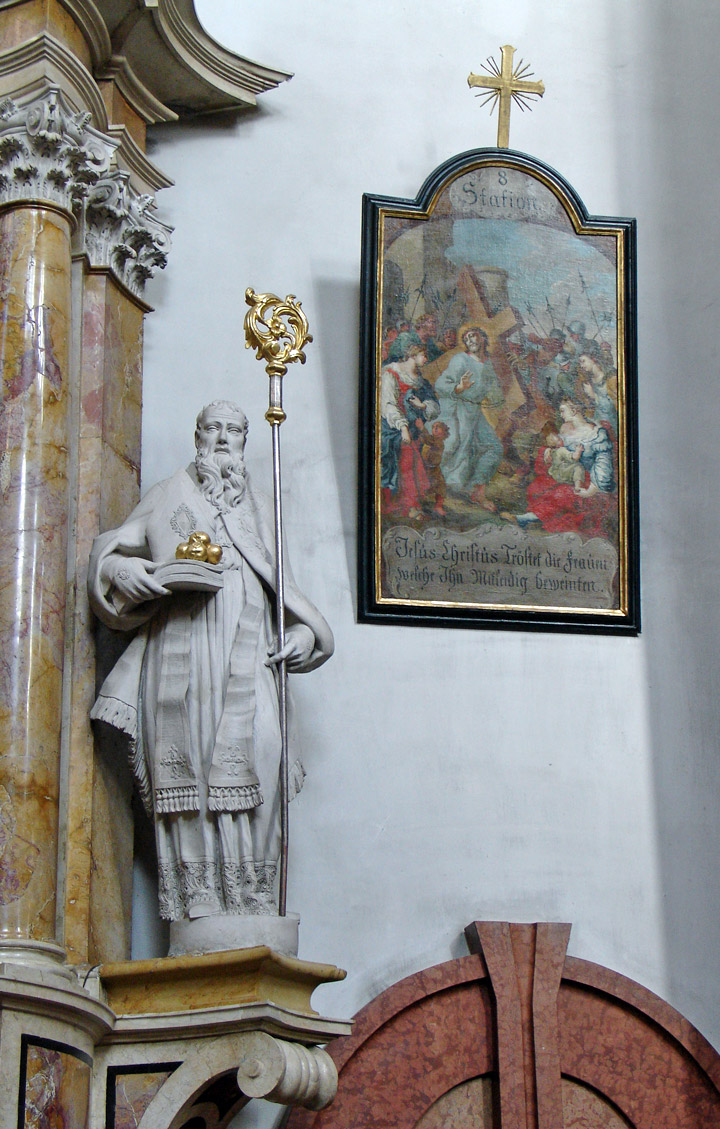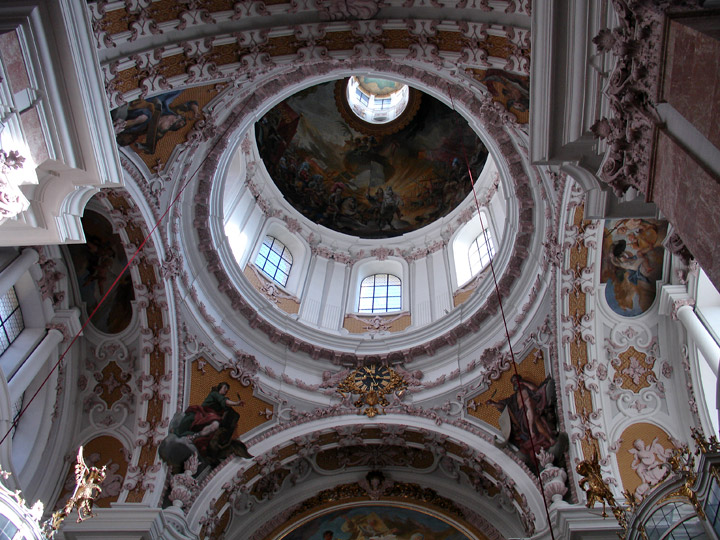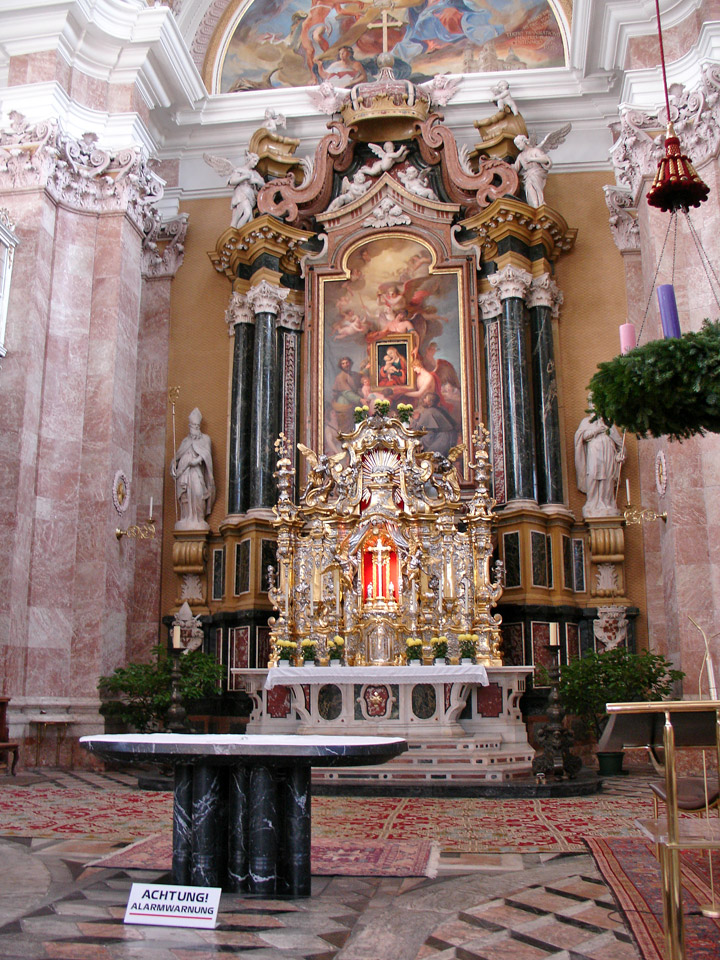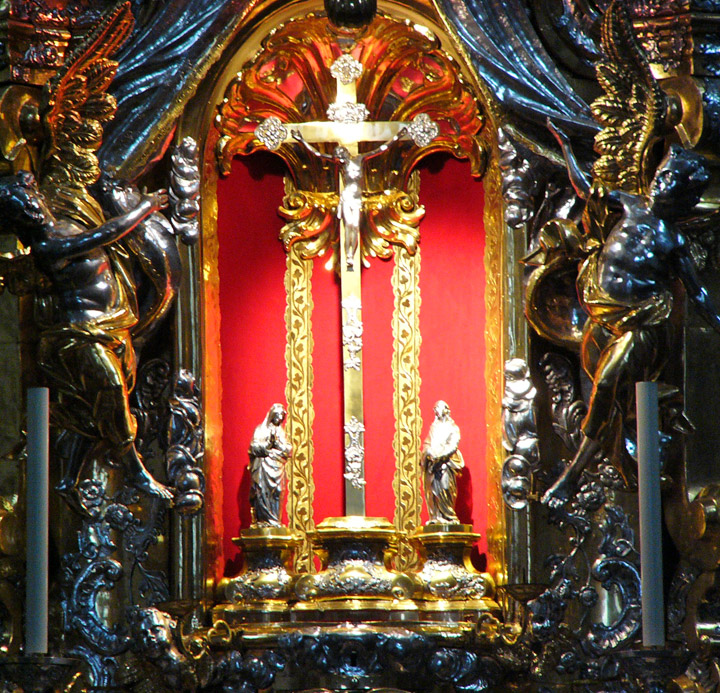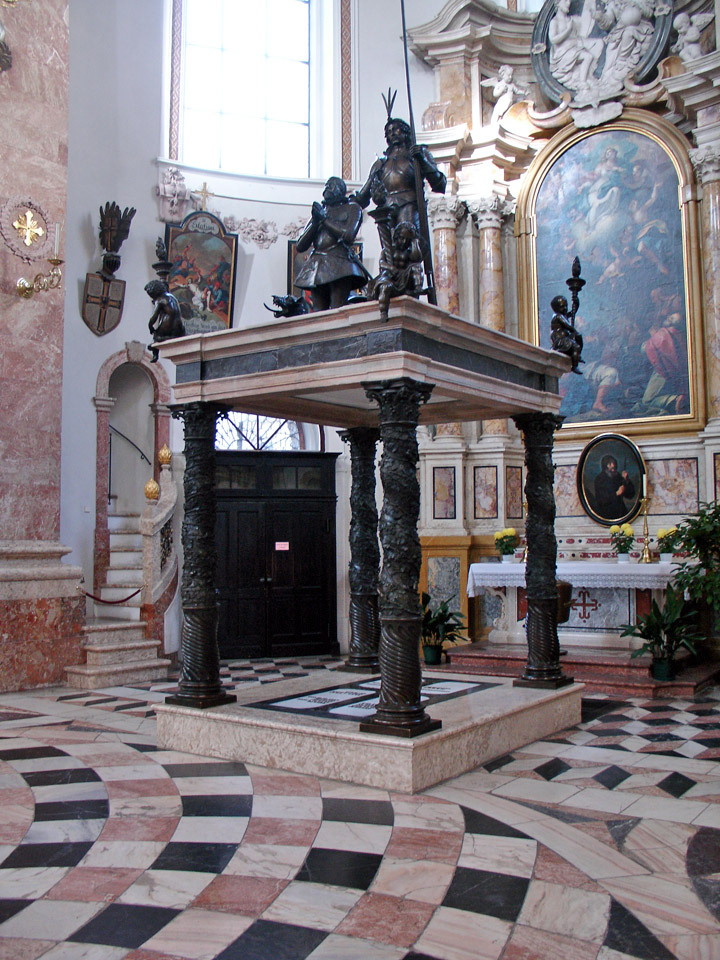 In the north aisle, is the 1620 monument honoring Archduke Maximilian III, who died in 1618.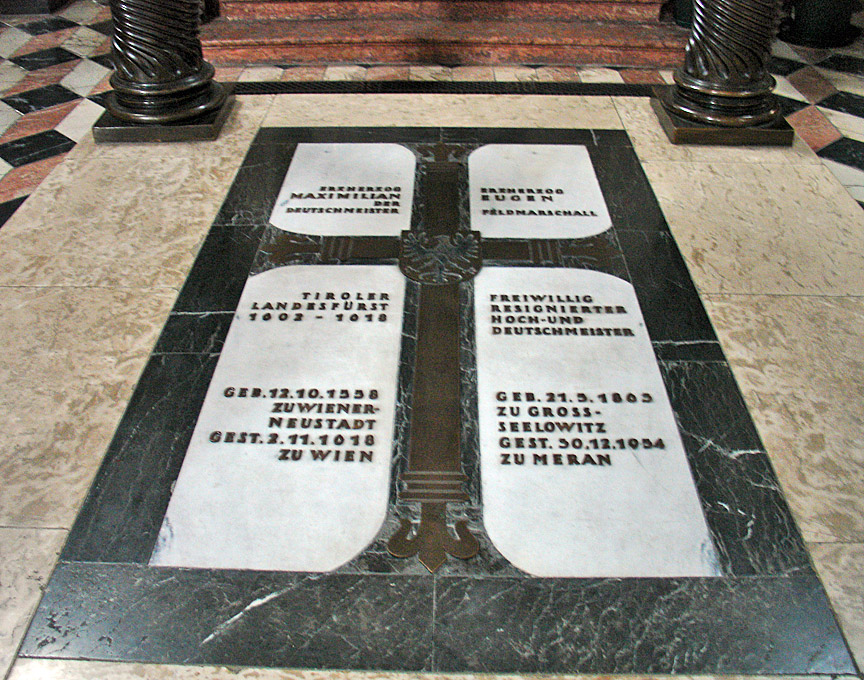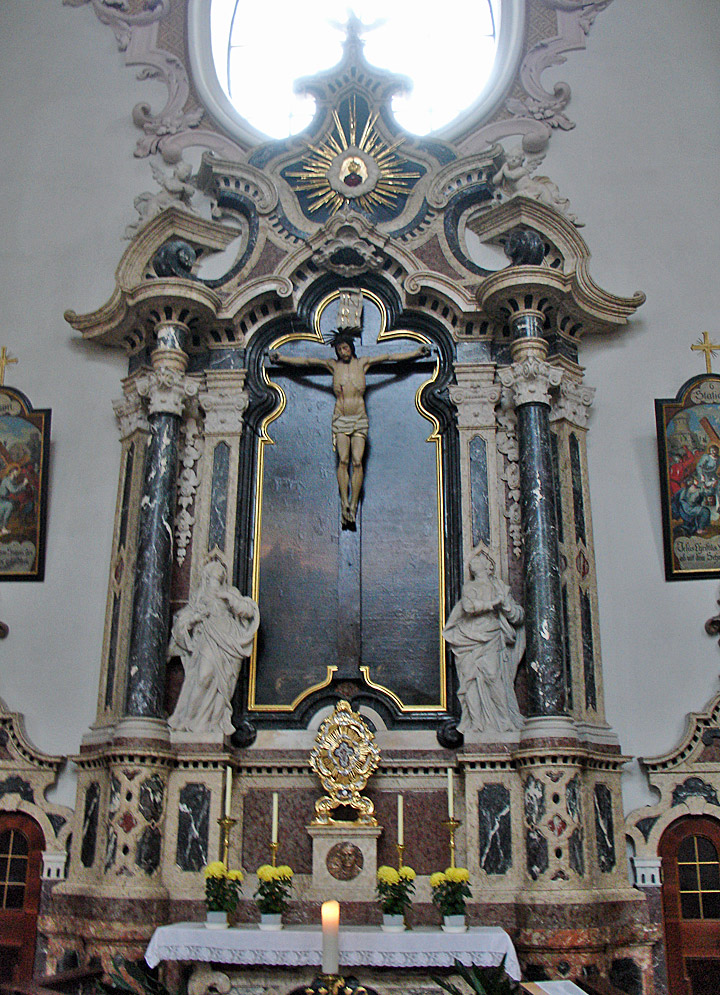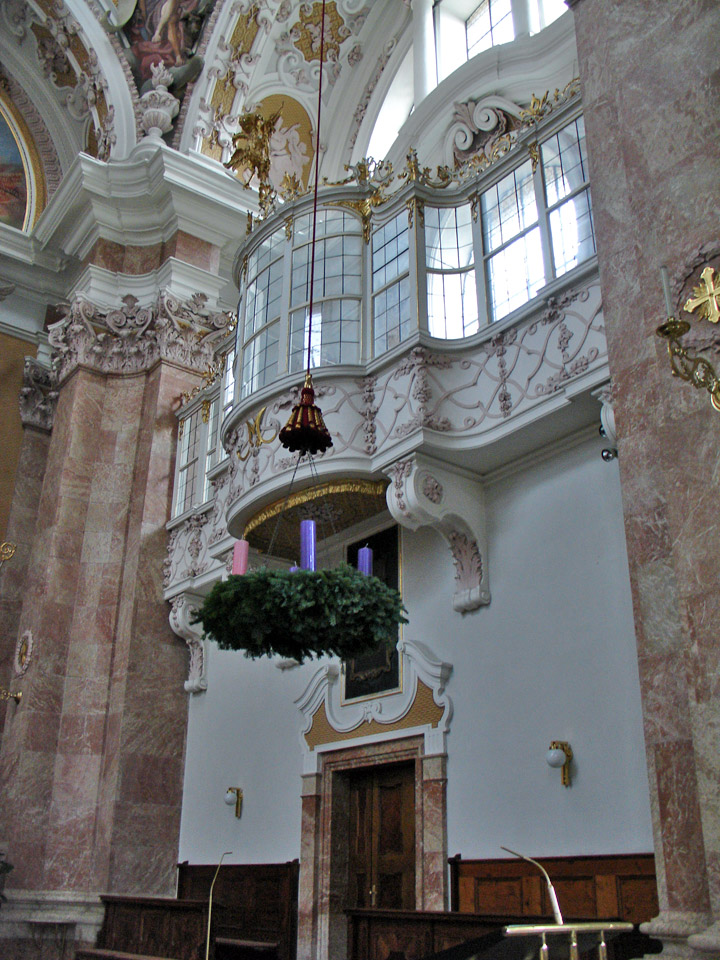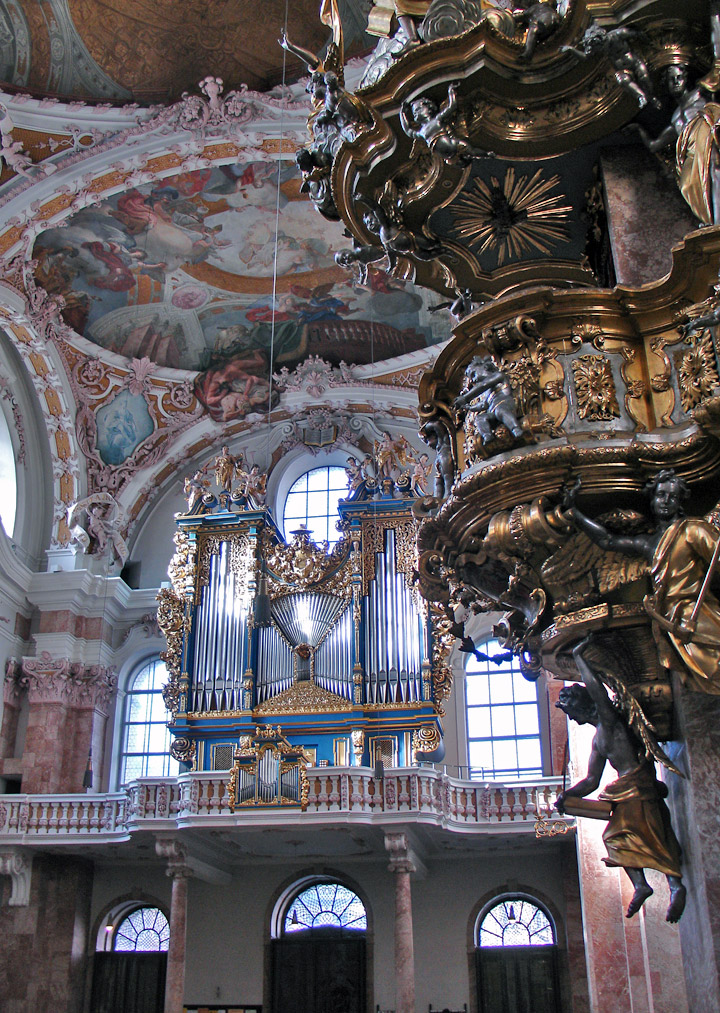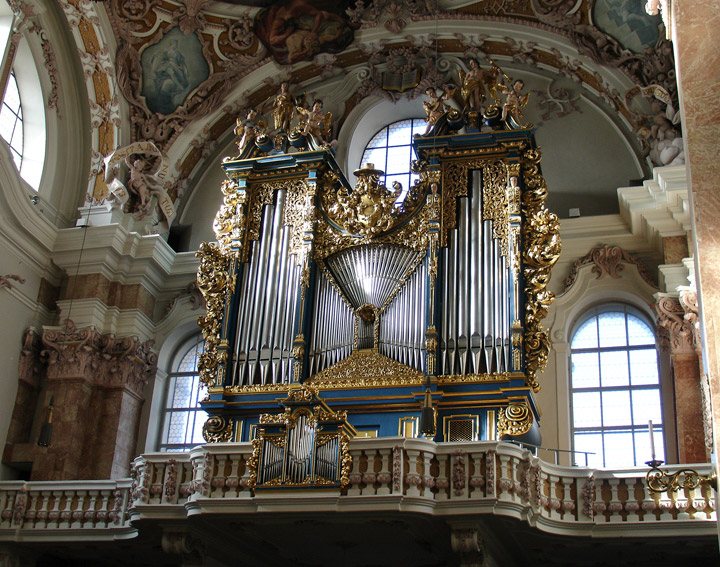 the organ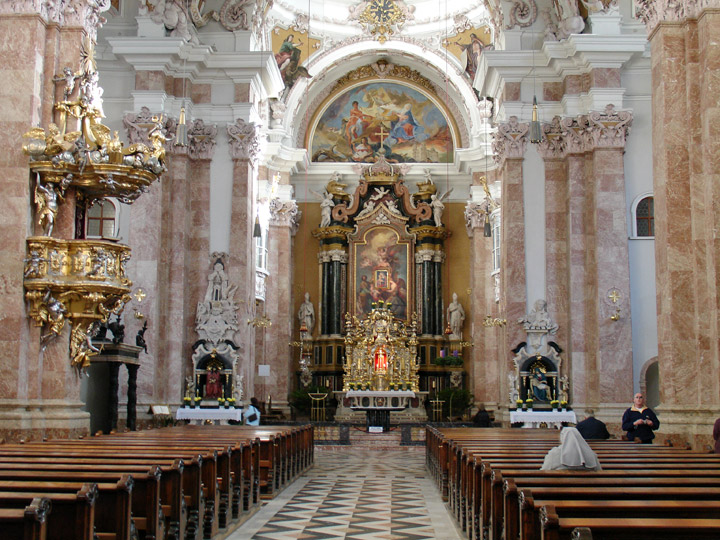 cathedral interior
---
---