The Spikes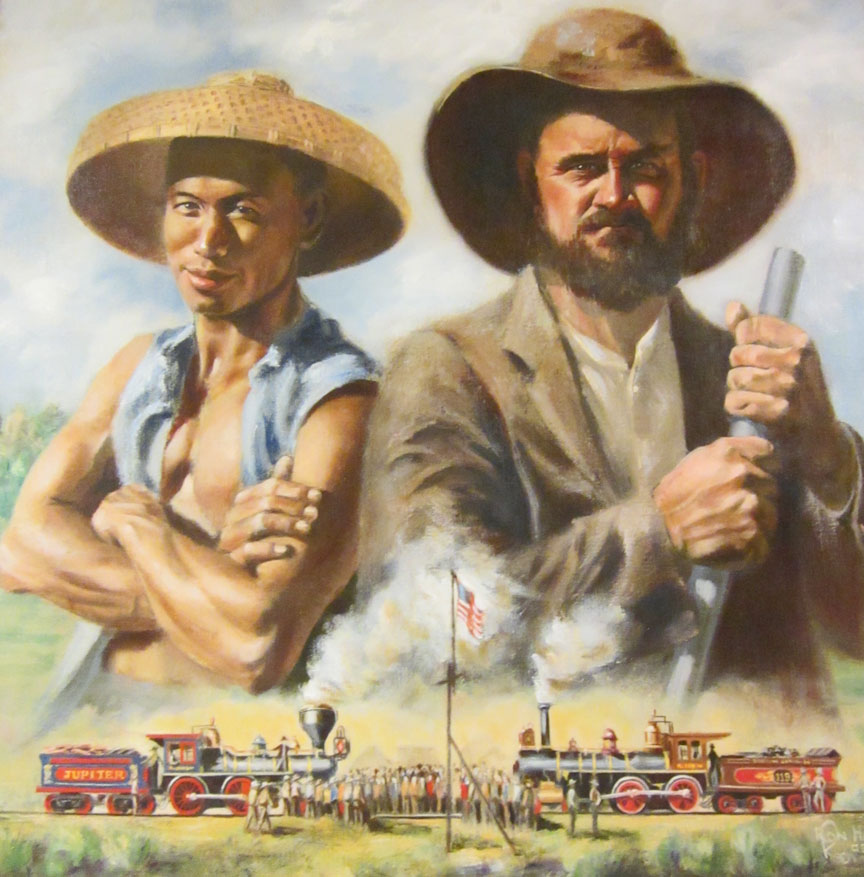 Those who built the Railroad
Before the last spike was driven, three other commemorative spikes, presented on behalf of the other three members of the Central Pacific's Big Four who did not attend the ceremony, had been driven in the pre-bored laurel tie.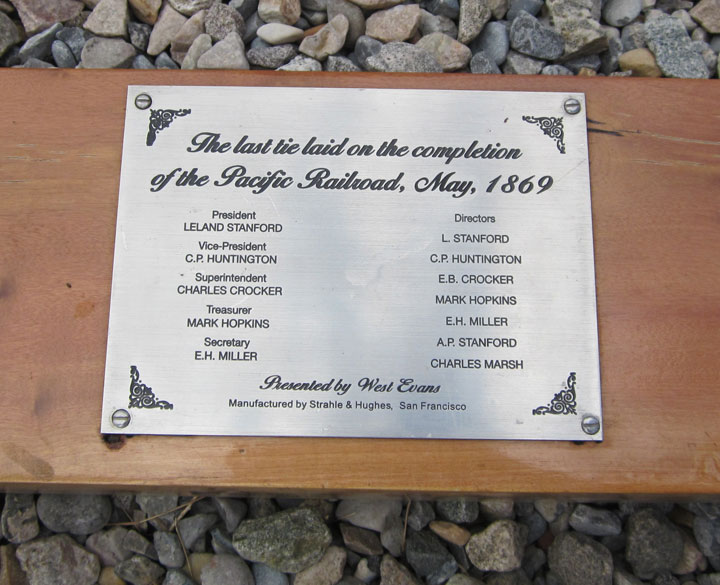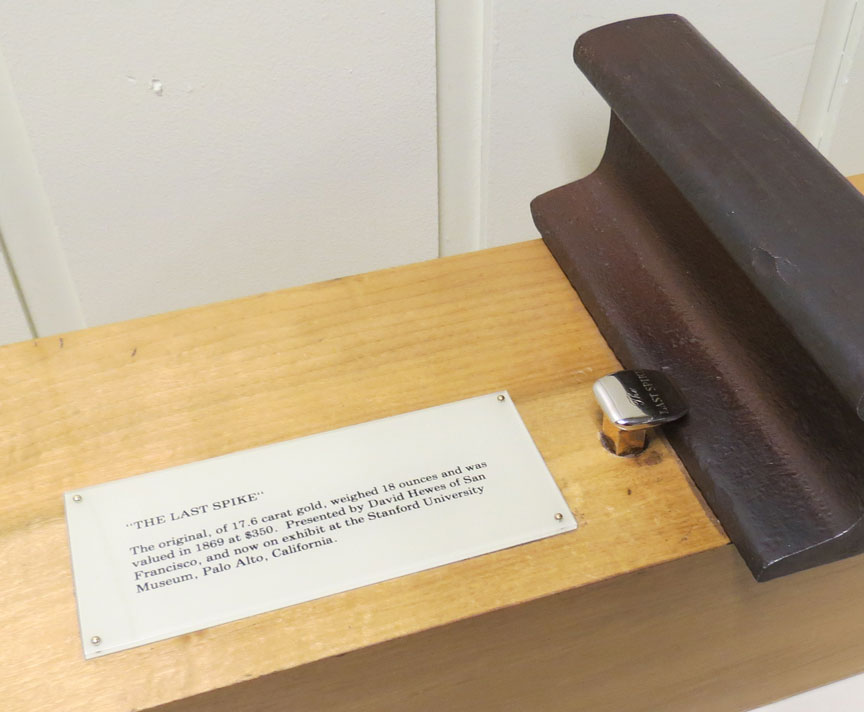 The Last Spike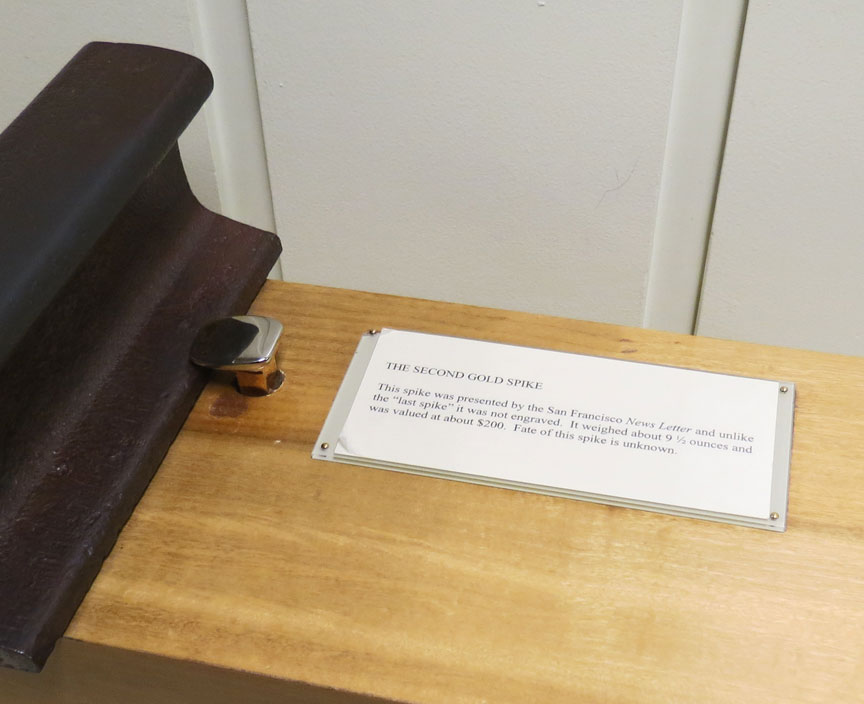 A second, lower-quality gold spike, supplied by the San Francisco News Letter was made of $200 worth of gold and inscribed: With this spike the San Francisco News Letter offers its homage to the great work which has joined the Atlantic and Pacific Oceans.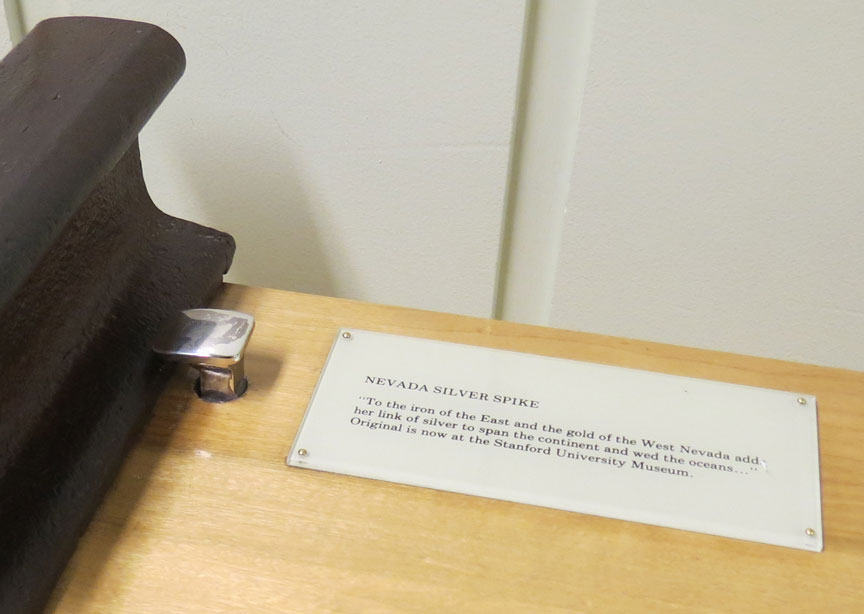 A silver spike, supplied by the State of Nevada; forged, rather than cast, of 25 troy ounces (780 g) of unpolished silver.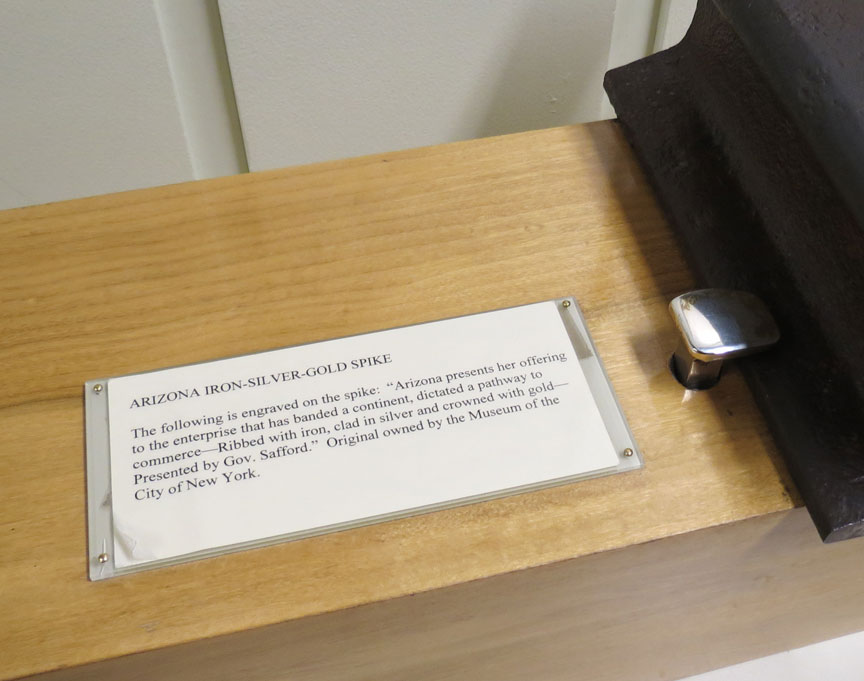 A blended iron, silver and gold spike, supplied by the Arizona Territory, engraved: Ribbed with iron clad in silver and crowned with gold Arizona presents her offering to the enterprise that has banded a continent and dictated a pathway to commerce. (Source: Deseret Morning News, Salt Lake City, April 24, 2007)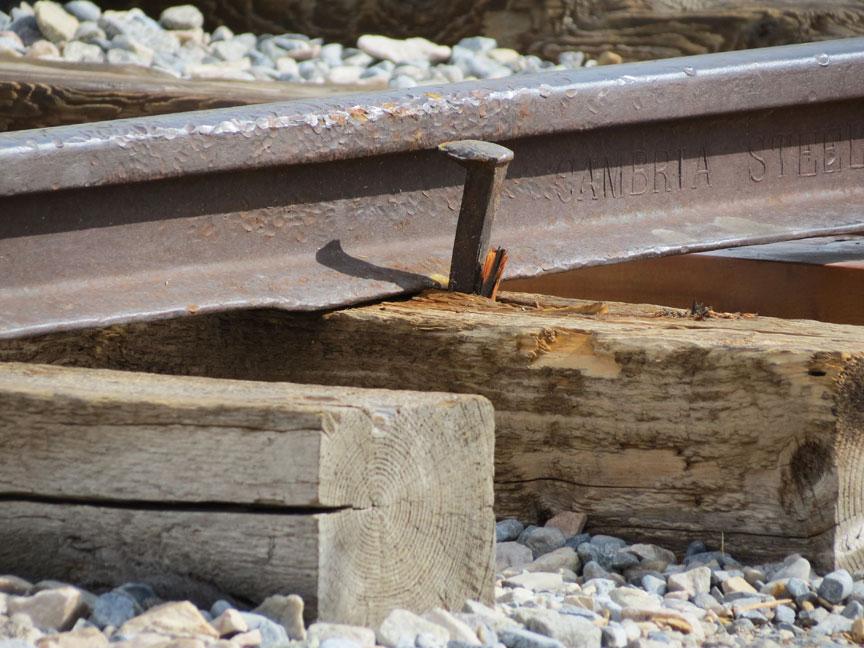 site of the Last Spike
The golden spike was made of 17.6-karat (73%) copper-alloyed gold, and weighed 14.03 troy ounces (436 g). It was dropped into a pre-drilled hole in the laurel ceremonial last tie, and gently tapped into place with a silver ceremonial spike maul. The spike was engraved on all four sides.
Text from Wikipedia


artist concept of ceremony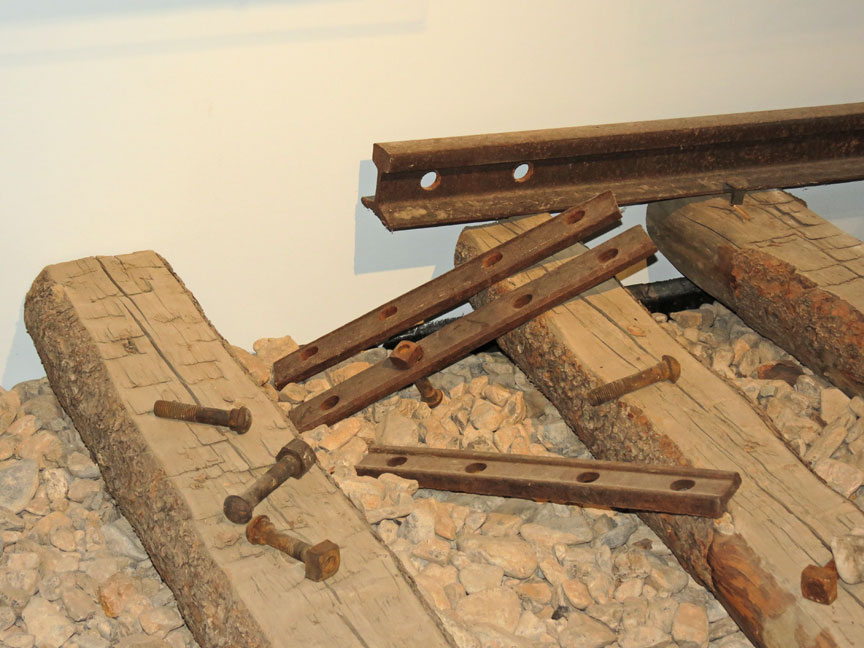 ---
---